For better or for worse, more and more of us are living alone, and it's a trend that shows no signs of letting up. Just the opposite. It's a trend that's been building for decades.
Unfortunately, and inexplicably (in my opinion), many of those who live alone find the prospect of "Cooking For One" to be intensely dispiriting. Even stranger, most find it a daunting task – as if preparing 'less food' is 'more' of a task than preparing 'more food.'
It isn't. Or, at the very least, it doesn't need to be.
Preparing meals for one can be as easy – or as deliciously complicated – as you like, all with added benefit of being cheaper, while allowing for more creativity. How so? Preparing for one means preparing smaller quantities – which reduces price. Preparing smaller meals also entails less work – since again you're dealing with smaller portions. Since you only have your own palate to worry about, you can be as creative (or as predictable) as you like.
Thus, the real barrier to cooking for one is simply motivation. In other words, there isn't a barrier at all – you simply have to decide to do it. You need only to choose to treat yourself properly.
With that in mind, here are some tips to help make that happen.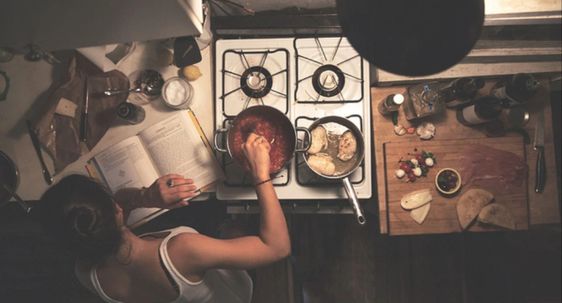 Don't Prepare Single Servings – Prepare Meals
Cooking for one is often viewed purely from the perspective of the tedium involved in preparing 'single servings.' And yes, that is an intensely tedious, un-fun, and unglamorous process. The answer to this is, instead, to prepare meals rather than servings.
To start off, here are just a few examples of how to save time, plan ahead, and actually 'cook less' when cooking for one, removing the tedium.
Homemade Salad Dressings. Most (but not all) homemade vinaigrettes (those using vinegar as a base ingredient) can be made 'weeks' ahead of time. This means prepare a couple of your favorite dressings, and then use them on salads or roasted veggies. There's no need to prepare 'single servings' of salad dressing every time you make salad. Sure, there's always store-bought, but those are far less healthy and much more expensive.
Pasta. Leftovers are great, but nobody wants to eat the same pasta dish night after night. Making just a serving or two of marinara is simple enough, as is making just a serving or two of a plain garlic and oil sauce. However, what if I told you that plain pasta noodles heat up just fine? That's right. That means go ahead and boil that pound of linguine, and then portion it out as you want it. Heating up pasta is as simple as heating it up in a pan with some oil, or setting it directly into your sauce, and letting it heat up that way.
Soups and Stews. Making just a serving or two of soup or stew is not something I've ever done, or ever intend to do. Instead, go ahead and make several servings at once – it's actually easier and more intuitive that way. The reason you can get away with this is because soup and stew keep fine in fridge, and heats up beautifully with just a little added broth. In addition, many soups and stews also freeze well. So, go head and make several servings, and then leave the rest for later in the week, or simply freeze what you don't eat.
Meat and Fish. Preparing a single serving of steak or fish is probably the easiest thing to do when cooking for one. However, these are also my favorite leftovers. Leftover salmon, shark, or really any 'fatty' fish makes a delicious salad. Leftover beef or pork makes a delicious sandwich. All of them make delicious soups or stews. Keep that in mind next time you're browsing the butcher case.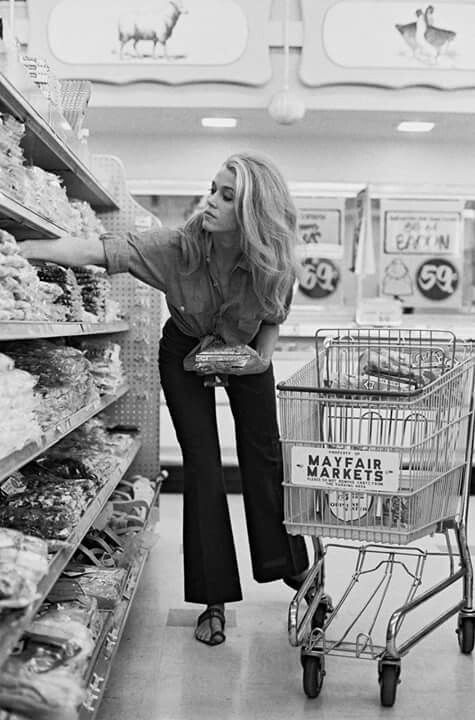 How to Shop – A Primer
Cooking for one starts with shopping for one. Not only that, but cooking is also much easier and convenient when you know what to regularly keep on hand and why.
With that in mind, let's cover some of what I consider to be culinary essentials. Also, do note that the items covered here are needed whether you're cooking for one, two, or ten.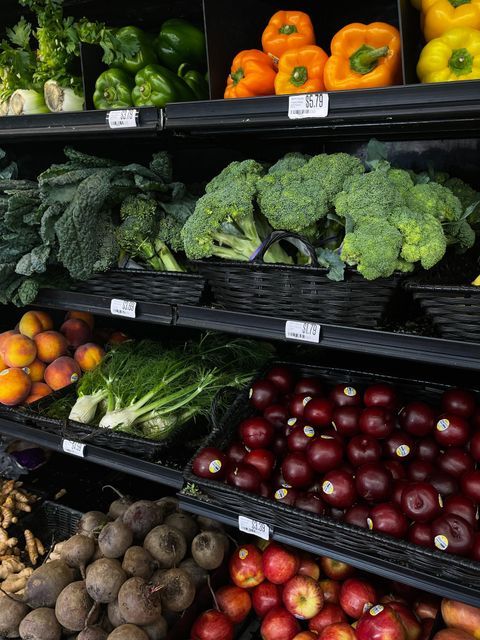 How to Shop – The Most Essential Essentials
Spices. Delicious cooking that grabs your interest and entices you to take a second bite, requires a diverse stock of seasonings. If you want to enjoy cooking at home, that means learning how to use more than salt and pepper.
Key Buys: Garlic powder, red pepper, chili powder, paprika, and bay leaves are must-haves. In addition, a decent quality All Purpose Seasoning is a home chef's best friend – and a fantastic time saver. From there, I suggest learning to use things like cayenne, turmeric, white pepper, cumin, and adobo.
Cooking Oils. Think of culinary oils as the 'fuel' for your kitchen adventures, since you simply won't get very far without them. You'll want to use olive oil for things like dips, dressings, hardy sauces, light pan sauces, and low temperature pan frying. Sesame oil doubles both as a flavoring agent and as a cooking oil, especially in stir fry. Plain cooking oil, such as corn or vegetable oil, is what you use for high temperature pan frying and deep frying.
Key Buys: Extra virgin olive oil, preferably one whose taste you enjoy on its own. I also suggest picking up a dark sesame oil, and a flavor neutral cooking oil.
Vinegar. Pick your favorite vinegar through trial error. Personally, my favorites are rice vinegar and apple cider vinegar. From salad dressings to sauces to deglazing pans, vinegar is a must-have. Also, keep a nice balsamic vinegar on hand, and learn how to use it. You won't be disappointed.
Key Buys: Rice vinegar. Rice vinegar is perhaps the best 'all purpose' vinegar there is, making it a great starting point, then branch out from there.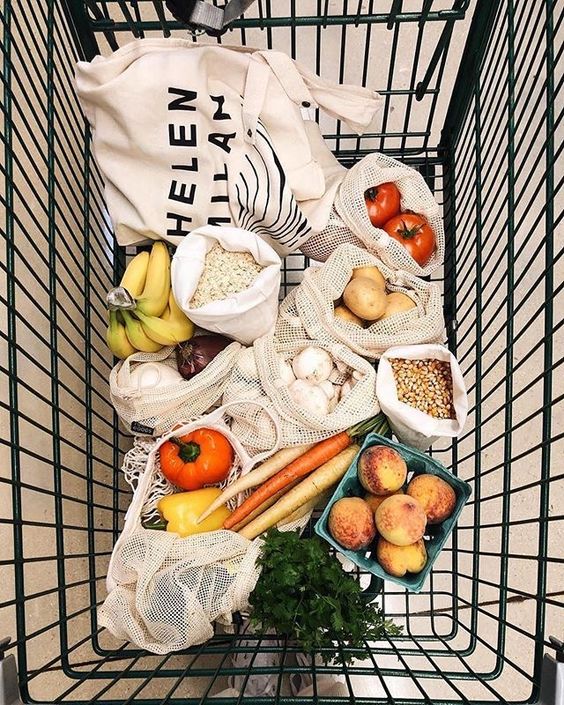 How to Shop – Fruits and Veggies
Fresh Fruits. Fresh fruit is something to keep on hand mostly for the sake of snacking and general wellness, as opposed to a cooking ingredient. Dessert favorites aside, fresh fruit 'does' make an appearance in certain savory recipes, in addition to a variety of vinaigrettes, and as toppings or mix-ins for certain breakfast items, as well as in reductions.
Key Buys: Start with the basics, and branch out from there. Keep the fruit you like as snacks, and experiment to find the fruits you like to cook with.
Also Consider: I love dried fruit. It's great for salads, snacks, and in yogurt. Consider keeping some in the pantry.
Fresh Veggies. A nice variety of fresh vegetables is simply a must if you plan on cooking at home. For example, onions are great in everything from stir fry to stew to sauce. Carrots are familiar and easy to work with. Scallions are the unfailing garnish of virtually every major cuisine. Warmed spinach, sauteed arugula, or broccoli rabe tossed with oil and garlic, are simply 'musts' for a refined palate.
Key Buys: Again, start with the basics and branch out as you build your roster of recipes.
Citrus. Lemons and limes are among the most versatile ingredients. From making a simple garlic and olive oil sauce, to preparing that perfect guacamole, to making hummus or simple lemon chicken, lemon is one ingredient you should 'always' have on hand.
Key Buys: Lemons and limes are simply too versatile to 'not' have.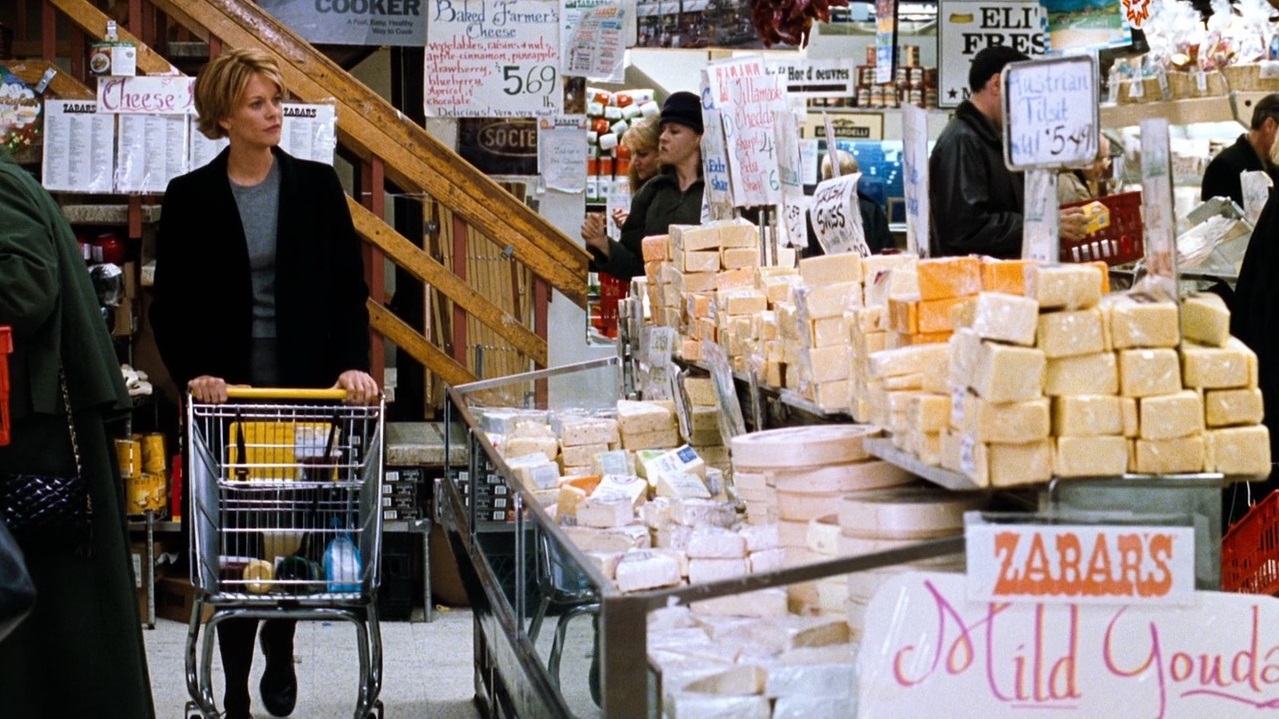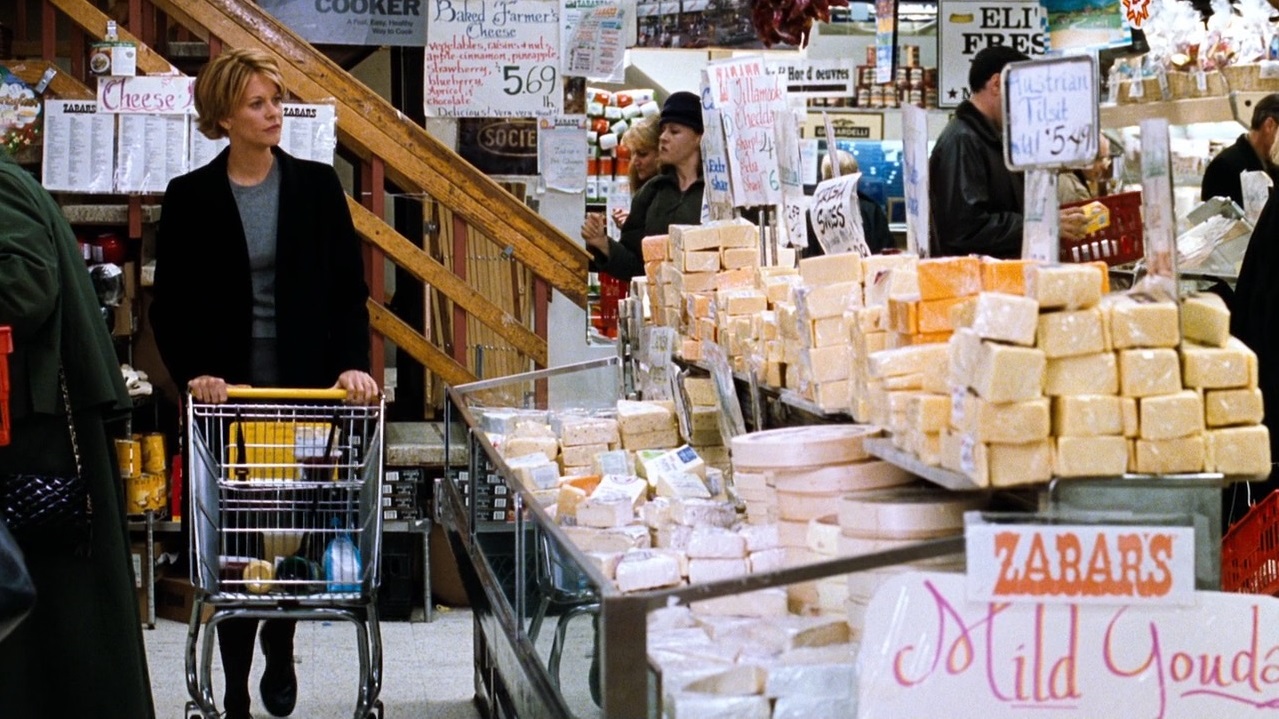 How to Shop – What to Savor
Umami. Quality cooking requires balancing flavors against an umami backdrop. Umami is 'meaty savoriness,' the source of a dish's 'depth.'
Key Buys: Soy sauce, fish sauce, capers, teriyaki, and anchovies are all incredibly versatile, and work as core flavors in a variety of recipes across a swath of popular cuisines. Similarly, consider certain cheeses such as parmesan, feta, goat cheese, and pecorino romano.
The Acids. Apart from vinegar, you want ways to add 'acid' to a recipe, usually in the form of 'brine' or 'spice.' Think relish on a sandwich, or ginger in a rice salad.
Key Buys: This means things like pickles, kimchi, relish, ginger, and cooking wine. Anything to add a bit of 'brine' or 'acidic bite' to a recipe.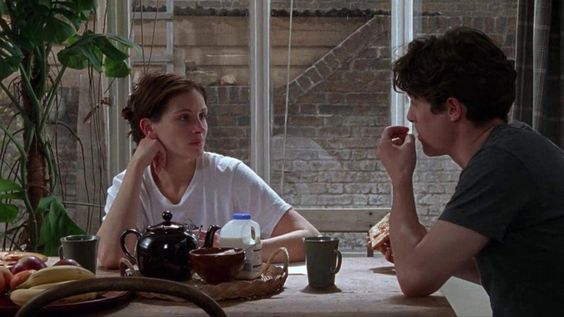 Cooking For One – What to Make
Here I'm going to list a few example recipes per meal.
The purpose here isn't to build you a menu, but rather to show you how to 'think' in regards to cooking for one, along with some pointers on how to scale back a recipe – as well as when and why you might 'not' want to scale back a recipe.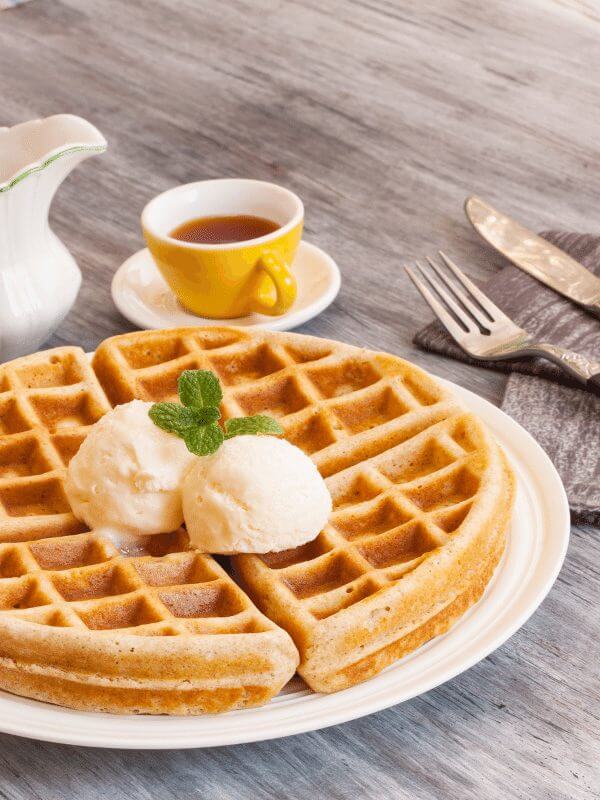 Breakfast Tips
Quick Bites.  We've all had those mornings where you want to have breakfast, but only have time for something quick.  On days like this, single serve delights are plentiful.  Homemade oatmeal, for example, is satisfying and nutritious, and takes only minutes to prepare.  Similarly, yogurt with fresh fruit, some maple syrup, and seeds mixed in is a great go-to.  Yogurt bowls are delicious and easy to get creative with.  Recipes like these, obviously, are super simple to prepare for one person.
Satisfying Basics.  Mornings where you've got 'some' time, or where you want to keep things relaxed, are great opportunities for simple-yet-satisfying breakfast.  Think of things like soft-boiled eggs with toast.   Yogurt parfaits with honey, granola, and almonds are also a great single-serve option.  Then, of course, there are a variety of simple omelets, such as my basil and honey omelet.  Naturally, recipes like these couldn't be more straightforward on how to prepare for one person – making these kinds of recipes a go-to for relaxed mornings.
Getting Fancy For One.  Here's where things get a little trickier.  Quite a few 'big' breakfast items involve baking in one form or another, such as crepes or quiche. Despite baking being notoriously tricky to scale up or down, there are indeed ways to do it, as explained in this amazing article from My Kitchen Escapades.  The article covers how to prepare a waffle recipe for one from start to finish, and explains everything (yes, everything) in delicious detail from the right type of flour to how to use 'part' of a beaten egg.  Other recipes, such as my Easy Shakshuka, uses a medley of ingredients that need 'space' to cook.  However, the trick to scaling back a recipe like my shakshuka is not merely to scale down the recipe, but to also scale down the pan.  Spreading that particular recipe too thinly over a cooking surface would cause the sauce to overcook before the eggs had cooked through.  Not fun.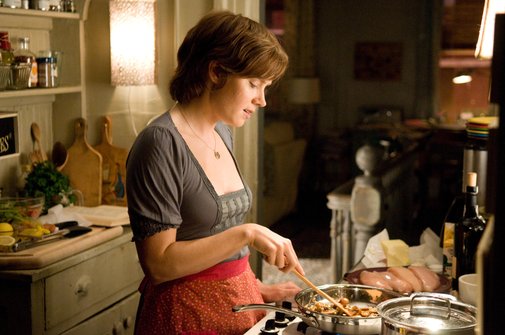 Learning to Love Lunch
The Fast Grabs. Sandwiches are the go-to for me, since they are as simple or as complex as you want to make them. On the simpler side of things, we have something like my Szechuan Grilled Cheese, which is simply a grilled cheese with sliced fruit and Szechuan oil. There are also options like a Pear and Jarlsberg Toastie, which takes just minutes to make. In terms of cooking for one, a sandwich is about as scalable as it gets. One sandwich, one serving.
The Slow Down Specials. Personally, if I'm slowing down for lunch, I might reach for something like a kipper salad. This is easy to prepare, yet satisfying. It's also imminently scalable. Another item I might prepare is a kicked-up egg salad. The recipe calls for eight eggs, meaning at two eggs per serving, you simply scale the recipe down by a quarter. The exception being the seasonings, which I would suggest adding to taste, as well as the sundried tomatoes. I wouldn't suggest using less than one, even though the recipe calls for three.
The Indulgent Midday Meal. For those times when you're feeling particularly adventurous, consider something like my Fried Paneer Salad. This is a perfect example of a recipe that might appear difficult to scale down – so let's run through it.
The recipe serves four, but calls for 'one' egg. In this case, we'll still be using one egg, since the egg is only being used to batter the paneer. The recipe calls for eight ounces of paneer, and this scales down neatly to two ounces, with the rest of the paneer keeping fine in the fridge for later use. However, the recipe calls for the zest of 'half' a lemon. Do does that mean we scale down to zest an eighth of a lemon? Sort of, but not really.
Keep in mind that ingredients like lemon zest are largely a matter of taste, so zest only as much (or as little) lemon as you want. Then there's the salad portion of the recipe. While the salad can scale down directly, does it really need to? If you plan on having more salads throughout the week, don't worry about it. Prepare the salad, use as much as you like for the fried paneer, and save the rest to be eaten with dinners or lunches over the next few days.
Then, finally, there's the salad dressing. While dressing certainly 'can' be scaled down, you don't need to. Remember that most vinaigrettes can keep for a couple of weeks, and if you're planning on having more salads over that time, why not take this as an opportunity to prep a little extra for later?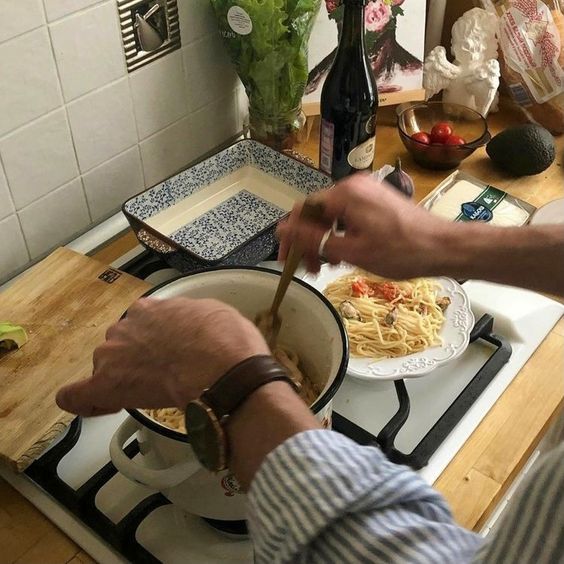 Dinner Delights
When to 'Partially' Scale Back Recipes. Making my Eggplant Parmesan for one is truly as easy as just cutting the recipe in half. However, bear in mind that you might still want to make 'all' of the tomato sauce. Why's that? Because the tomato sauce freezes just fine, or you could simply keep it in the fridge, and use it as a marinara for pasta later in the week. Keeping things like this in mind when cooking for one not only allows you to save the hassle of trying to scale down a recipe, but it also saves time later.
Dinners that should 'not' be scaled down. When cooking for one, remember that there are certain recipes that should not be scaled back. For example, my Whole Roasted Chicken allows for great leftovers. Not only does the chicken itself heat up beautifully, but it can also be shredded up into a soup, or used as the meat for chicken salad. This same logic applies to things like roasts, pork shoulders, fish fillets and the such. Here again, the proteins in question can be used later on to make new, equally delicious recipes, saving you time.
And that's it for my guide. If you'd like to see more content like this, let me know in the comments below.
3