We're getting back to basics and sharing our favorite recipe staples that all home cooks should master. Starting with breakfast, the first meal of the day, we've cracked the secret to the perfect boiled egg.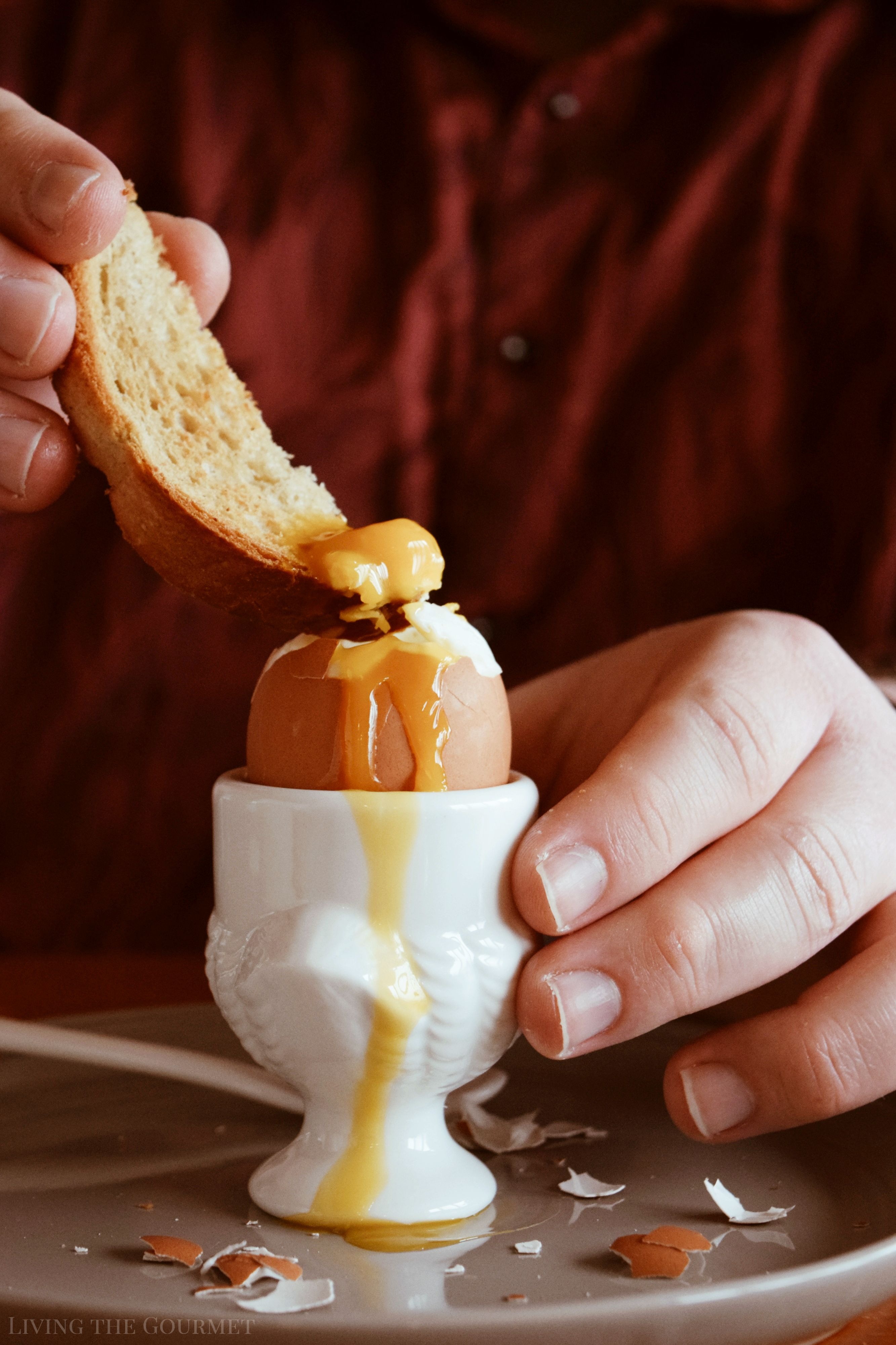 Certain recipes have a way of 'mocking' you. The process is simple, the instructions read like a 'how-to' on breathing, and yet the final result proves not merely elusive, but frustratingly elusive. You know the drill, those times when you can positively swear that you have done everything absolutely right, and yet there is something plainly and woefully 'wrong' in the result.
Soft-Boiled Eggs are one such recipe.
The process is about as simple as simple gets – boil water. Fire, water, and a pot. This is technology our cave dwelling ancestors would have recognized. However, add in an 'egg,' along with your desired texture of that egg, and suddenly 'boiling water' is something akin to catching a unicorn. You make a few attempts at it, and before you know it you've gone through a week's worth of eggs that run the gamut from 'too hard' to 'too soft,' along with a few stuck firmly within the icky middle ground of 'almost hard boiled.'
Today, we're putting this 'simple' recipe to rest.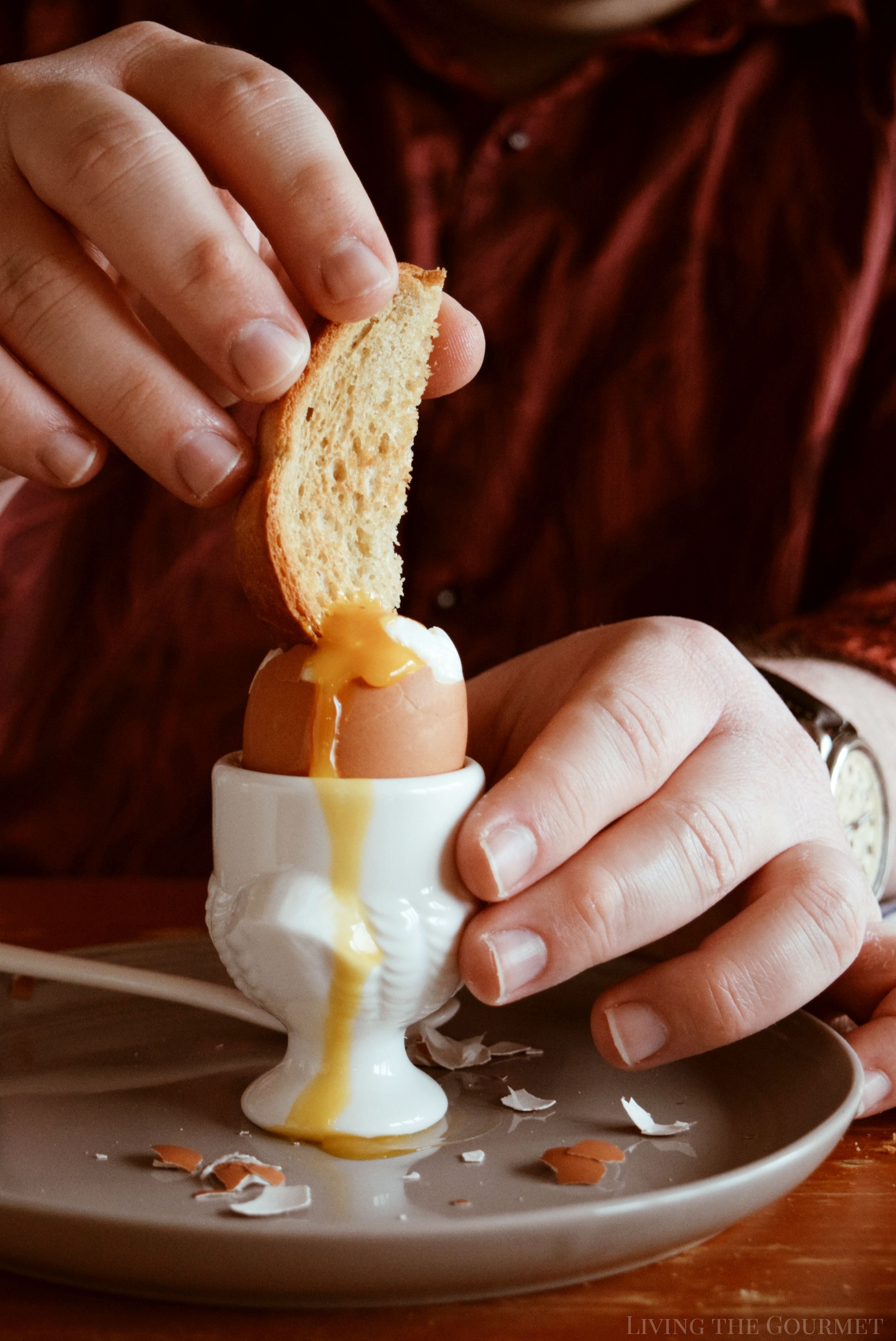 Essentials and Peripherals
To start things off, you'll need precisely three things – a pot, an egg, and enough water in which to fully submerge the aforementioned egg.
Optional peripherals include a timer of some sort, be it an actual egg timer, a stop-watch on your phone, or even just the clock on your stove, and an egg cup for serving.
See how basic this is?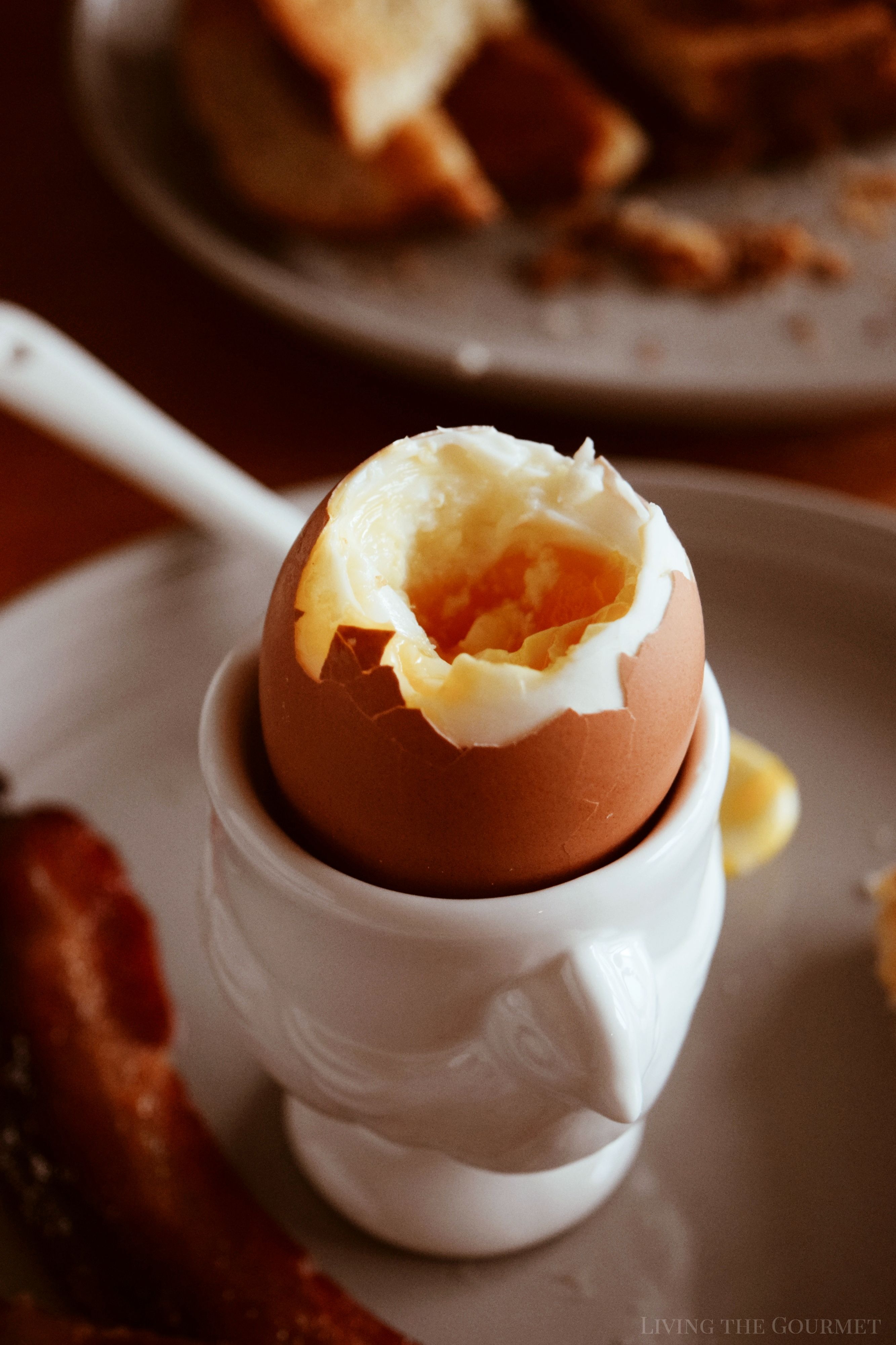 The Process
Timing rather than technique is key here.
There are two schools of thought on properly boiling an egg. The first, and likely most common, is to set the egg in the water, and then bring the water to a boil. The second, brings the water to a boil and then sets the egg in the water.
The first method is what I call the "Busy Morning" method, where you don't have the time or patience to monitor the water. The second method I dub the "Let's Do It Right" method.
That said, let's begin with doing it right.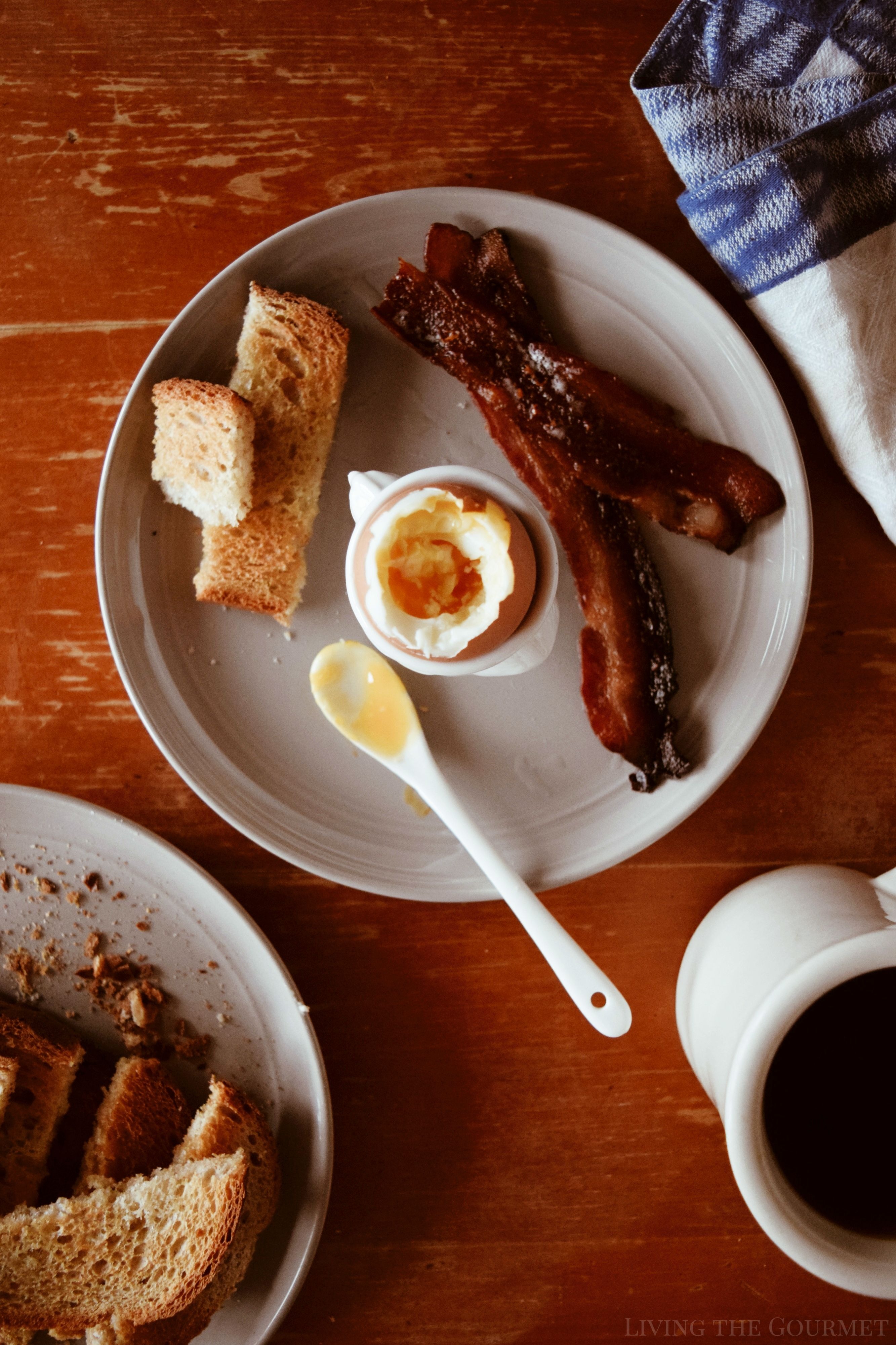 Fill a small saucepan with water, bring it to a rapid boil. Lower the heat slightly, gently place your eggs in the pot, and let them boil like that for anywhere between four and seven minutes. Four being the 'softest' of soft-boiled eggs, with seven being about as 'hard' or 'firm' as you can get before having a 'half-hard hardboiled egg,' which no one really wants.
For the "Busy Morning" method, simply reduce between thirty seconds to one minute off the timing total.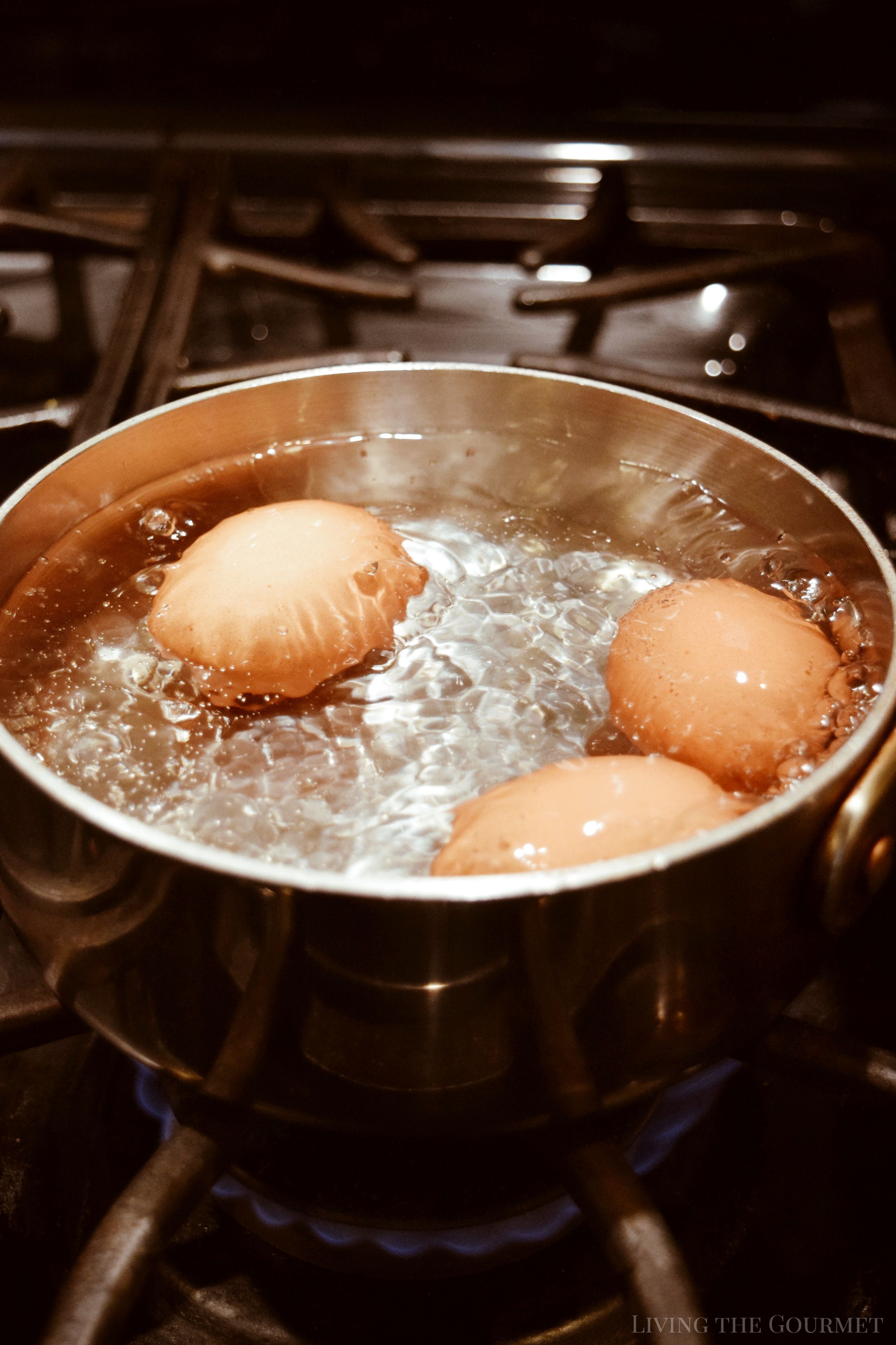 Once the desired texture of the egg has been reached, it's ready to serve. Precisely 'how' you serve them is a matter of pure preference. Today, I decided to be a little fancy and set them in egg cups, which I can't help but feel is like something out of an old black and white movie.
Few sharp taps on the top of the egg, followed by some careful partial peeling, and you're ready to dig in with your toast and spoon.
Print
Soft Boiled Eggs
Author:
Prep Time:

2 minutes

Cook Time:

6 minutes

Total Time:

8 minutes

Yield:

2

eggs

1

x
2

large eggs

2

slices bacon

2

slices toast
Instructions
In a small saucepan, bring your eggs to a boil. Once the water starts boiling, set your timer and cook the eggs for 6 minutes.
To keep the eggs from cooking in their shells after you've removed them from the heat, run cold water over them.
To peel back the egg, simply hit the bottom of the egg with the back of your spoon and gently peel away the top.
Serve alongside toast and bacon if desired and enjoy!
Recipe Card powered by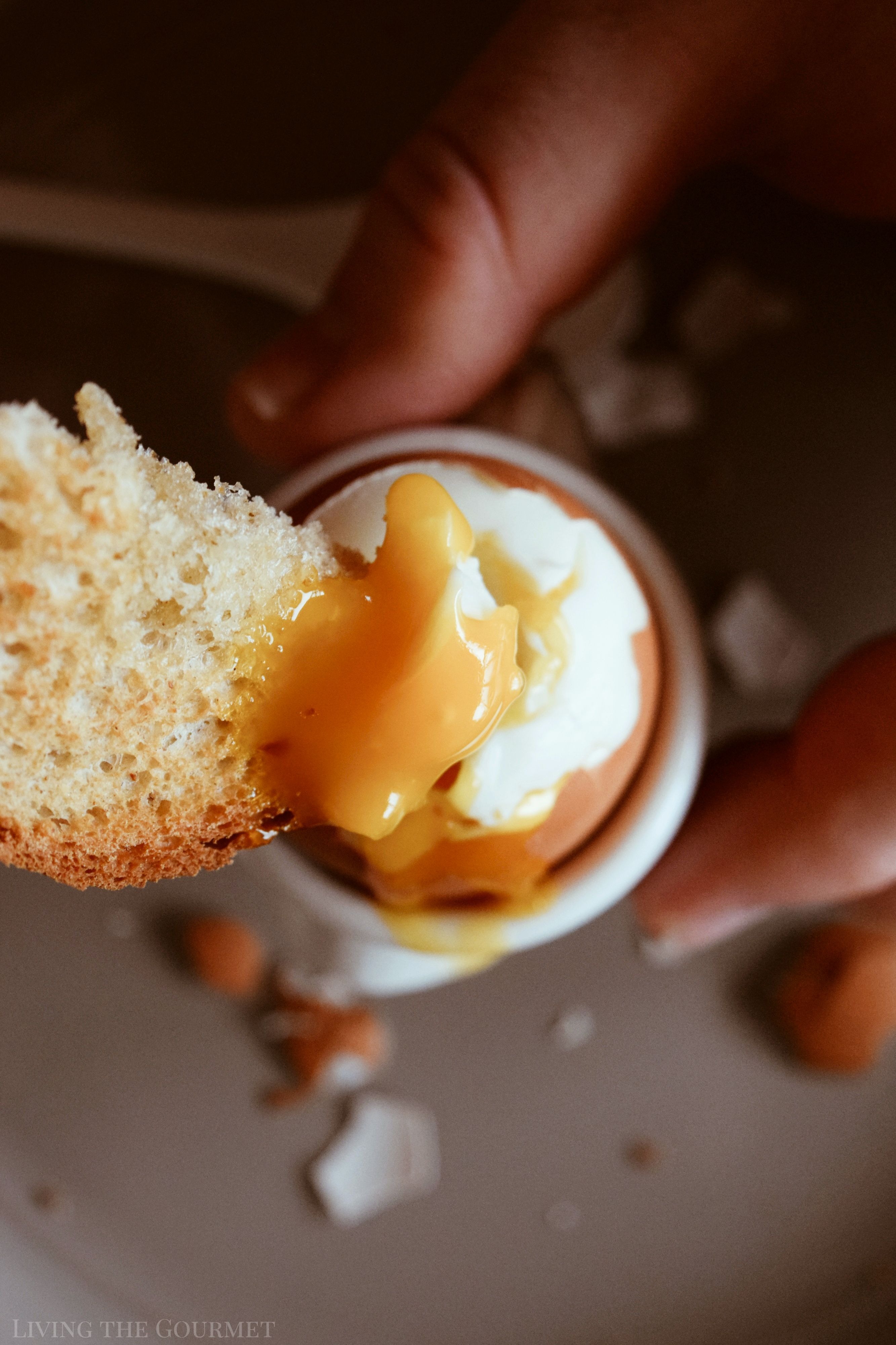 And, really, that's all there is too it. Once you've got the timing down, this becomes a recipe that really can't get much easier.
Enjoy with Love!
3