This post has been sponsored by WUJU Foods. All opinions expressed are my own.
Today we're preparing a Szechuan Grilled Cheese, and we'll be doing so with a little help from my new friends over at WUJU. From their Tangy Umami Dipping Sauce, to their Szechuan Chili Oil, WUJU products are a great way to give any dish a tasty infusion of Asian flare and tradition.
A 'gourmet' grilled cheese, to me, is about more than just using a fancy cheese or artisan roll. It's about really heightening the flavor profile, and doing something unexpected with what's ultimately a cheese sandwich that you've grilled, broiled, or put through the panini maker. It's about bringing to together a variety of fun flavors, and really kicking things up a notch.
And that's what we've done with this recipe.
This grilled cheese is a sweet, savory, and spicy combo of crisp apple, Szechuan grilled ham, and three different cheeses – gouda, parmesan, and cheddar. We'll be serving this sandwich alongside some tangy umami sauce for dipping, with the end result being a delightfully complex grilled cheese, with layers of flavors that contrast absolutely beautifully.
Now, without further delay, let's make a Szechuan Grilled Cheese. Below, I'll be covering all the ingredients you need, while providing some tips and pointers for each. Then, I'll be going over some key substitutions and serving suggestions.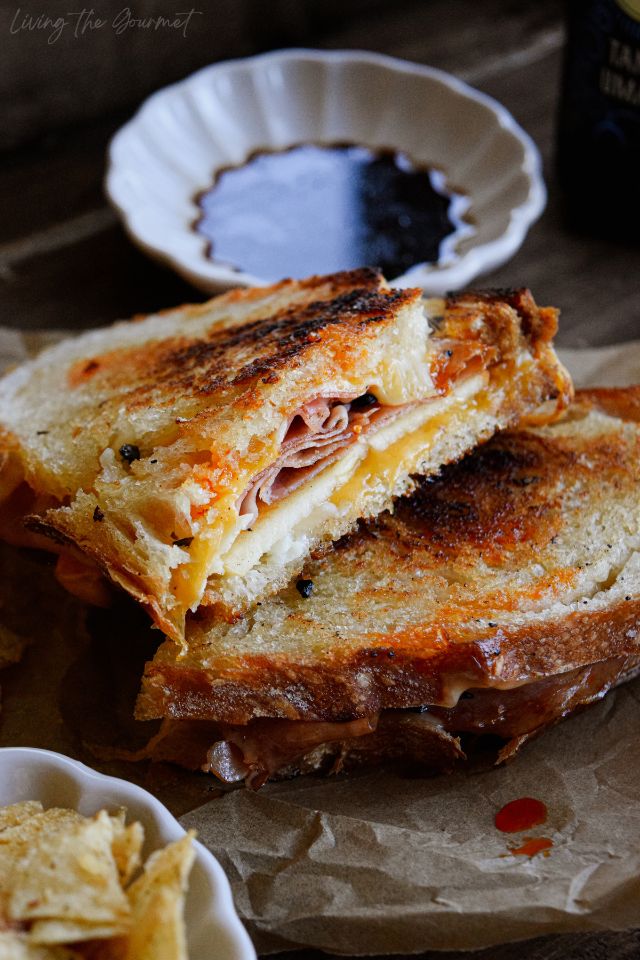 Grilled Cheese Basics
Simple to make, easy to love, and inexpensive, the basic grilled cheese sandwich – just butter, cheese, and bread – has been one of the most common sandwiches in America for over century.
One would think that the origins of such a simple recipe would be impossible to trace, but the history of this sandwich are shockingly well-documented.
The sandwich, or a form of it, dates to the Great Depression – the Cheese Dream. This was an open-faced warmed cheese sandwich. Usually just cheese melted onto toast, which may or may not have been buttered. In its modern form, the Grilled Cheese is described in US government cookbooks (yes, those are a thing), describing how navy chefs were to broil plain, buttered cheese sandwiches aboard warships during WWII.
Navy personnel brought the recipe home after the war, and the rest, as the saying goes, is history.
Ingredient Checklist and Notes
The Ham.  Regular sliced deli ham is all you'll need for today's recipe, though feel free to substitute in your preferred variety.
Parmesan. I'd recommend using a block or wedge of parmesan, and the cutting slices to lay on the sandwich.
Gouda.  I'm using regular sliced smoked gouda.  However, feel free to use the gouda of your choice.
Cheddar.  Standard yellow cheddar is really all you're looking for here.
The Bread.  Thick sliced bread is what you want.  I'm using a homemade loaf, but there are plenty of options, which I'll cover below.
Mayonnaise.  We're using mayo instead of butter for the grilling process.  This adds moisture and thickness to the sandwich, along with acting as a 'background' or 'carrier' for the flavors, which I find works better with this particular combination of ingredients.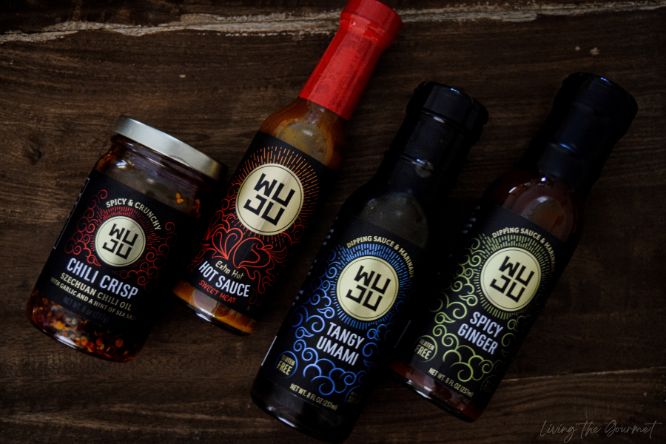 WUJU Chili Crisp Szechuan Chili Oil.  For me, this is the ingredient that 'makes' this sandwich. This is a spicy and savory mix of toasted garlic and crushed red chilies, carried in a Szechuan-style oil with sesame seeds, and just a hint of sea salt.  This is, simply put, a delicious chili oil.
WUJU Tangy Umami.  This dipping sauce, as the name implies, combines a tangy 'bite' with savory umami undertones.  Think molasses with soy sauce, then add in some vinegar and shiitake mushrooms, and the end result is a simply delicious dipping sauce.  This would go great on things like grilled steaks, stir fried pork or chicken, or even as a 'dressing' on sandwiches, as we're doing today.
WUJU Asian Tang Potato Chips.  Some chili and lime chips are the perfect, and simplest, accompaniment for today's Szechuan Grilled Cheese – and WUJU Asian Tang Potato Chips fill that bill perfectly.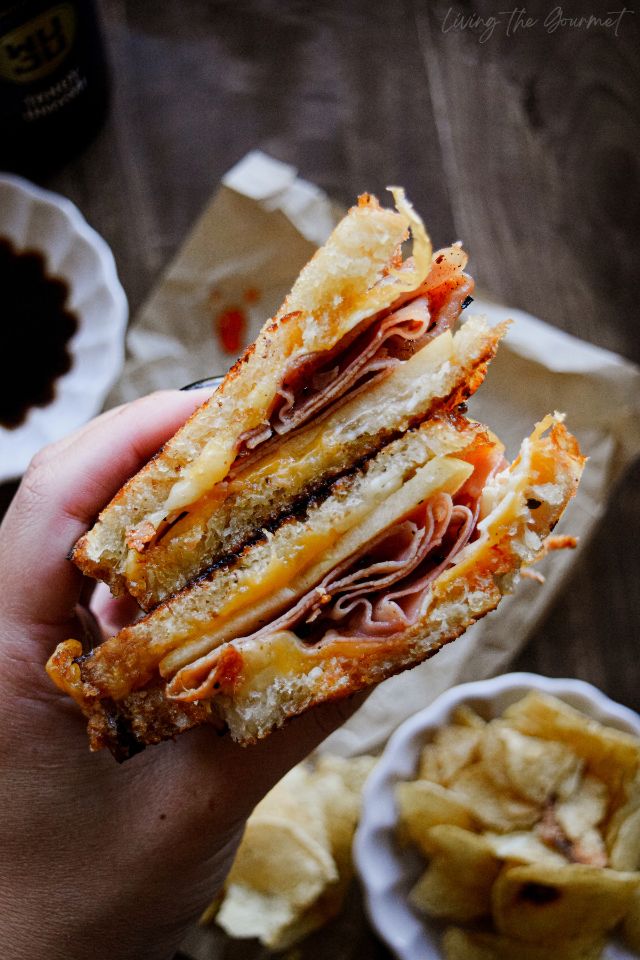 Substitutions
The Cheese. Great substitutes for any of today's cheeses include Jarlsberg, Havarti, and Mozzarella.
The Tex-Mex Combo. Consider a delightful combination of Manchego and Oaxaca if you're looking to change things up a bit.
The Bread. Great options for today's sandwich include sourdough, ciabatta, a hardy kaiser roll, Italian bread, or baguette are all potential candidates.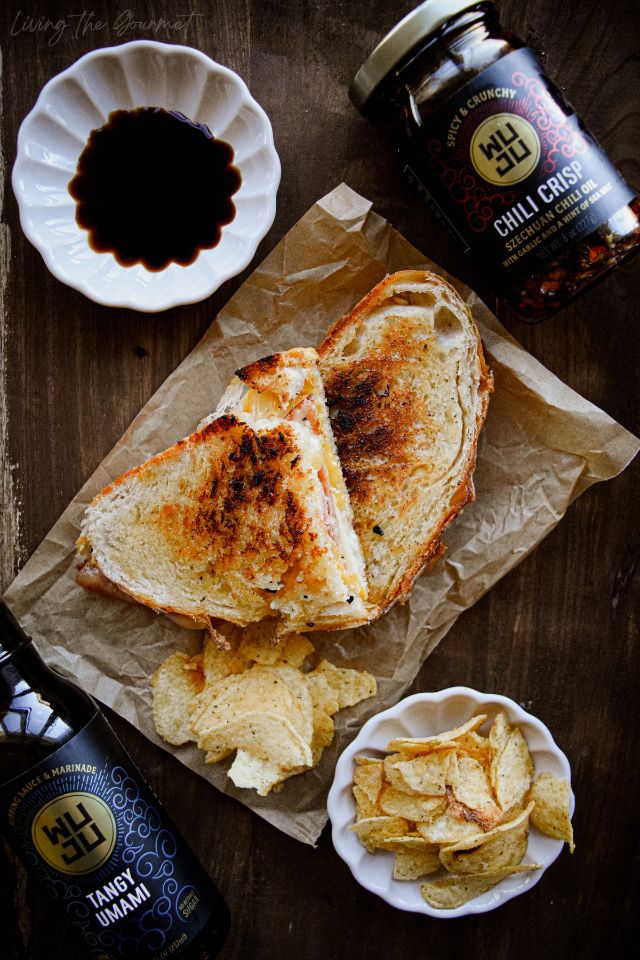 Serving Suggestions
Coleslaw. First up, a traditional coleslaw, featuring shredded cabbage with a lemon juice, pickle juice, and mayonnaise dressing. This is a great go-to, since you cane make it ahead, as it keeps in the fridge for about three days.
Fries. Dip some crisped-to-perfection fries right in the Szechuan Oil, and you're good to go.
Onion Rings. These are one of my favorite recipes. Period. They cook up with a deliciously thick and crispy coating, and pair wonderfully with a variety of foods, from burgers and steaks, to today's fish and chips.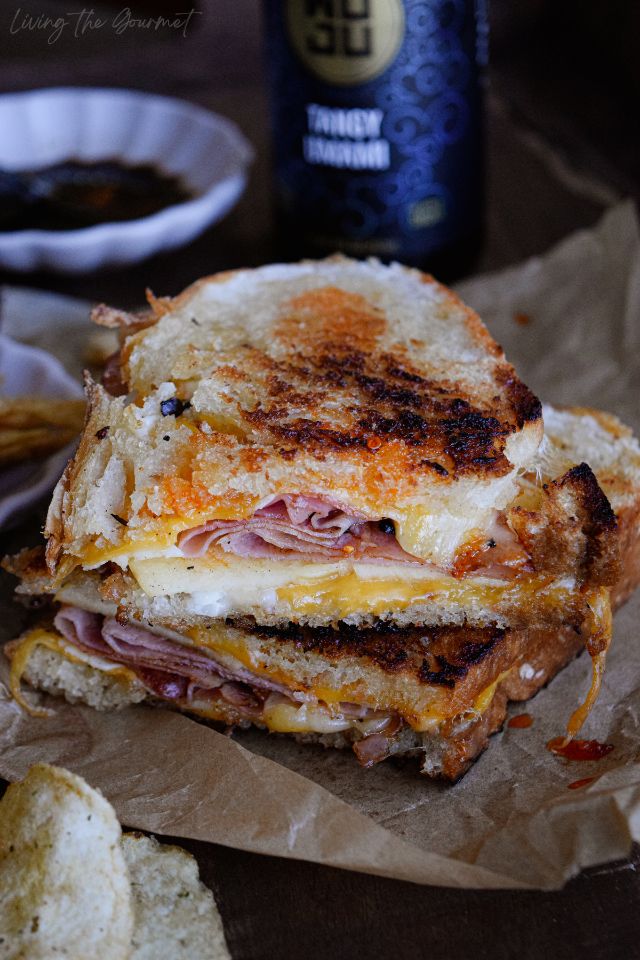 Print
Szechuan Grilled Cheese
Author:
Prep Time:

5 minutes

Cook Time:

8 minutes

Total Time:

13 minutes

Yield:

1

sandwich

1

x
Instructions
Heat a medium cast iron with WUJU Chili Crisp.  Add the deli ham and cook until the ham is golden.
In the same pan, brush sliced bread with mayonnaise and toast.  Brush the other side and flip.  Now top with the sliced cheeses, apple slices, and ham.  Cover for about 3 minutes to let the cheese melt.
Slice and serve with WUJU Tangy Umami sauce and the WUJU chips!  Enjoy!
Keywords: sandwich, grilled cheese, cheese melt, spicy
Recipe Card powered by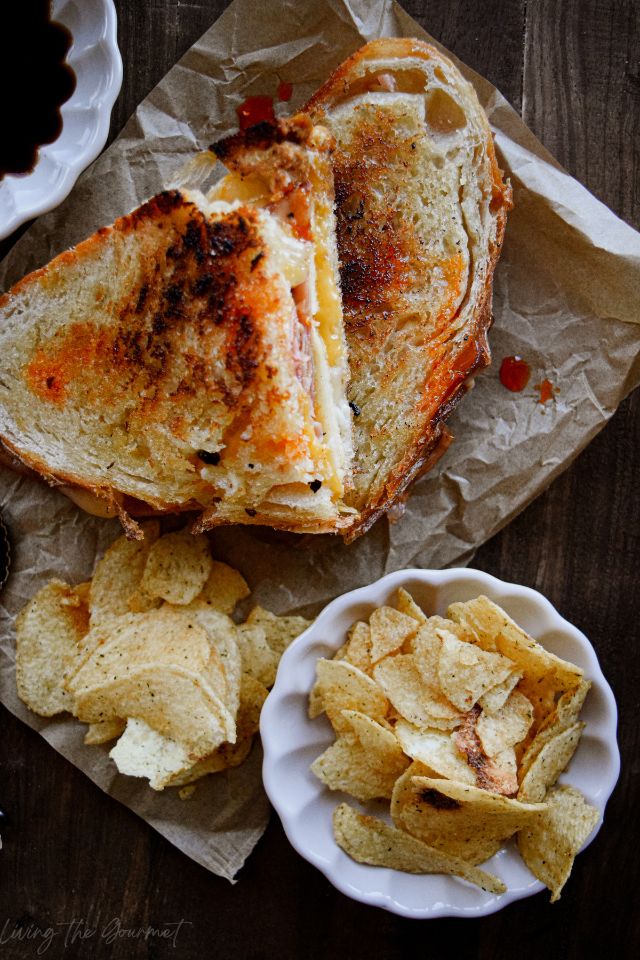 As an Amazon Associate I earn a small commission from any purchases made through the affiliate links within this post. For more information on this please see our disclosure policy. Thank you!
0