This post has been brought to you by LI Wine Country. All opinions expressed are my own. The following message is intended for those 21+. Please enjoy responsibly.
Today we're sampling several bottles from a variety of Long Island's North Fork wineries.  We'll be touching on what makes Long Island tick as a wine region, and from there I'll be reviewing the wines themselves, before providing you with several food pairings to really make these wines shine through.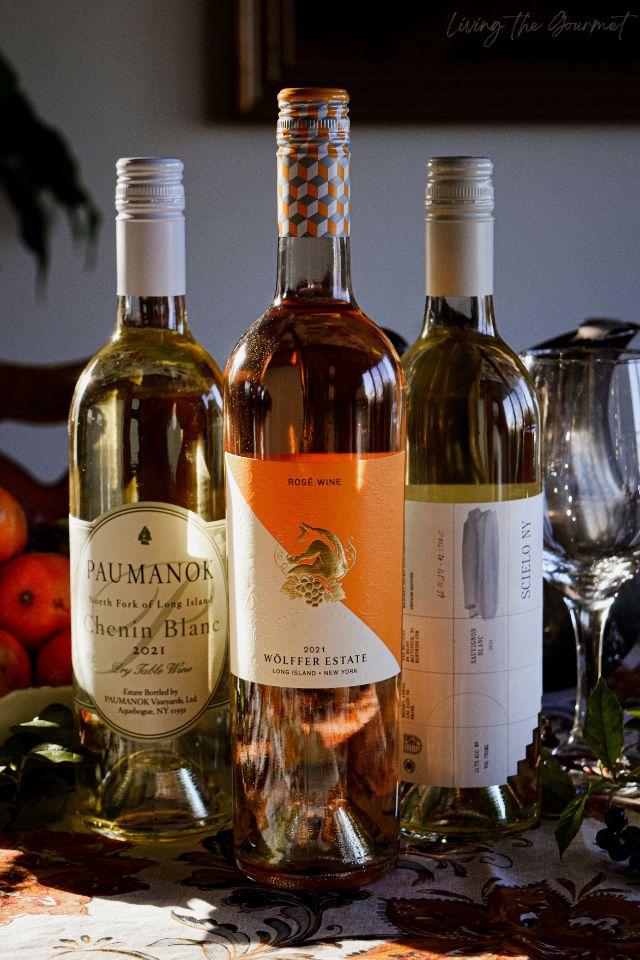 The Where – Long Island, New York
Lately, I've been talking a lot about the 'Three Great Terroirs' of viticulture; Spain, France, and Italy. Just recently I covered a bottle from Sicily and explained why, despite Sicily's arguably perfect climate and soil, millennia long winemaking history, they find themselves playing a bizarre game of 'catch up' on the global wine market, and I drew parallels to the situation Spain found itself in during the later half of the twentieth century.
When reading about 'great' wine regions, it's usually pretty clear what these regions have in common – the 'ingredients' that combine to create truly great winemaking. Good weather, good soil, and devoted winemakers. Local history with tradition of winemaking also usually plays a larger role than one might expect.
This explains why winemaking in Italy, France, and Spain, together known as the 'Three Great Terroirs' are so 'great' at the craft.  They have unmatched climate for grapes, inarguably the most renowned winemakers in the world, a history of winemaking stretching back thousands of years.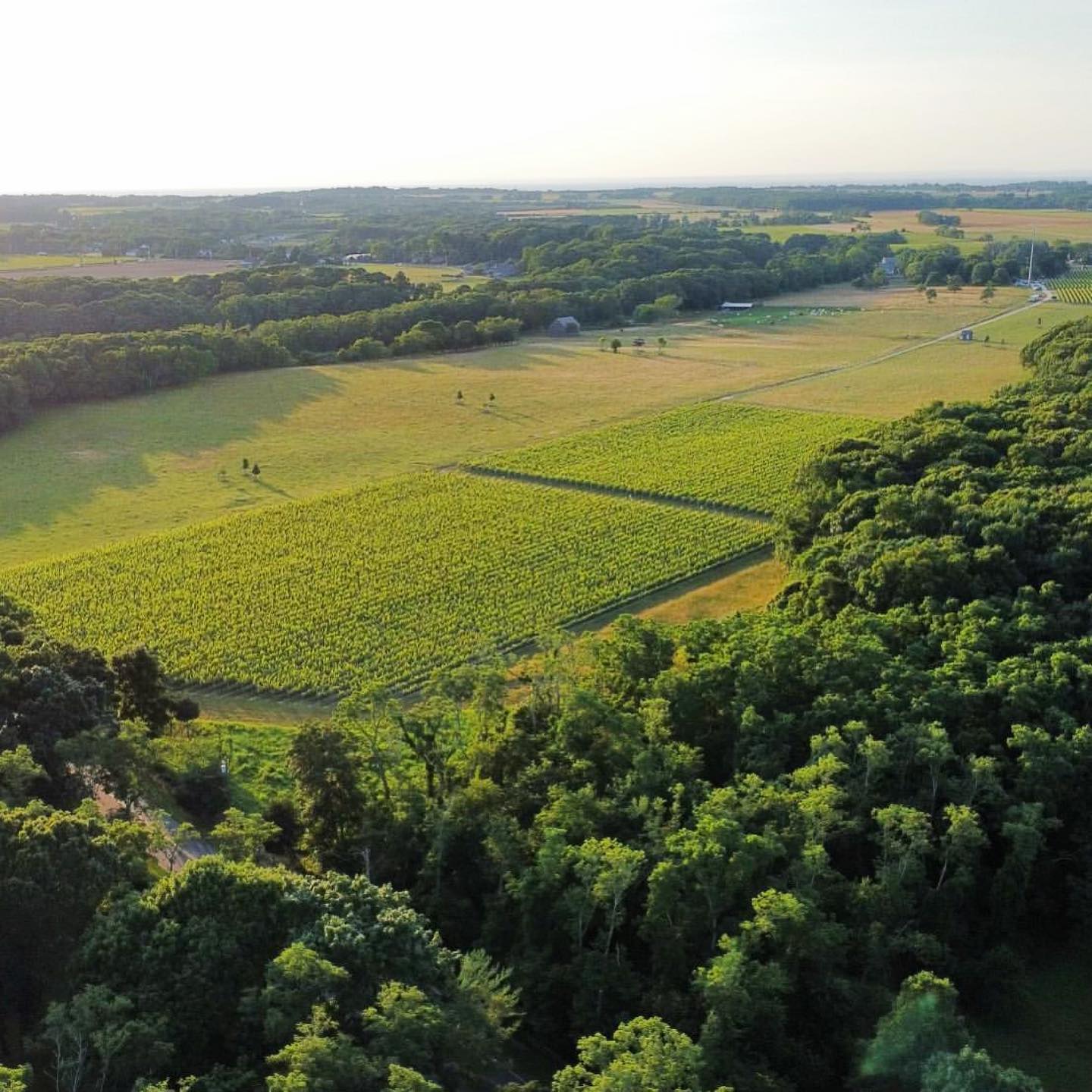 With that in mind, the words "Long Island" conjure a mix of images. These images range from the urban hives of Brooklyn and Queens, to the suburban sprawl of Nassau County, to the pristine playgrounds of the wealthy that are the Hamptons.
Are these generalizations? Sure.
Are these generalizations justified? Yes.
And I would know.  I live here.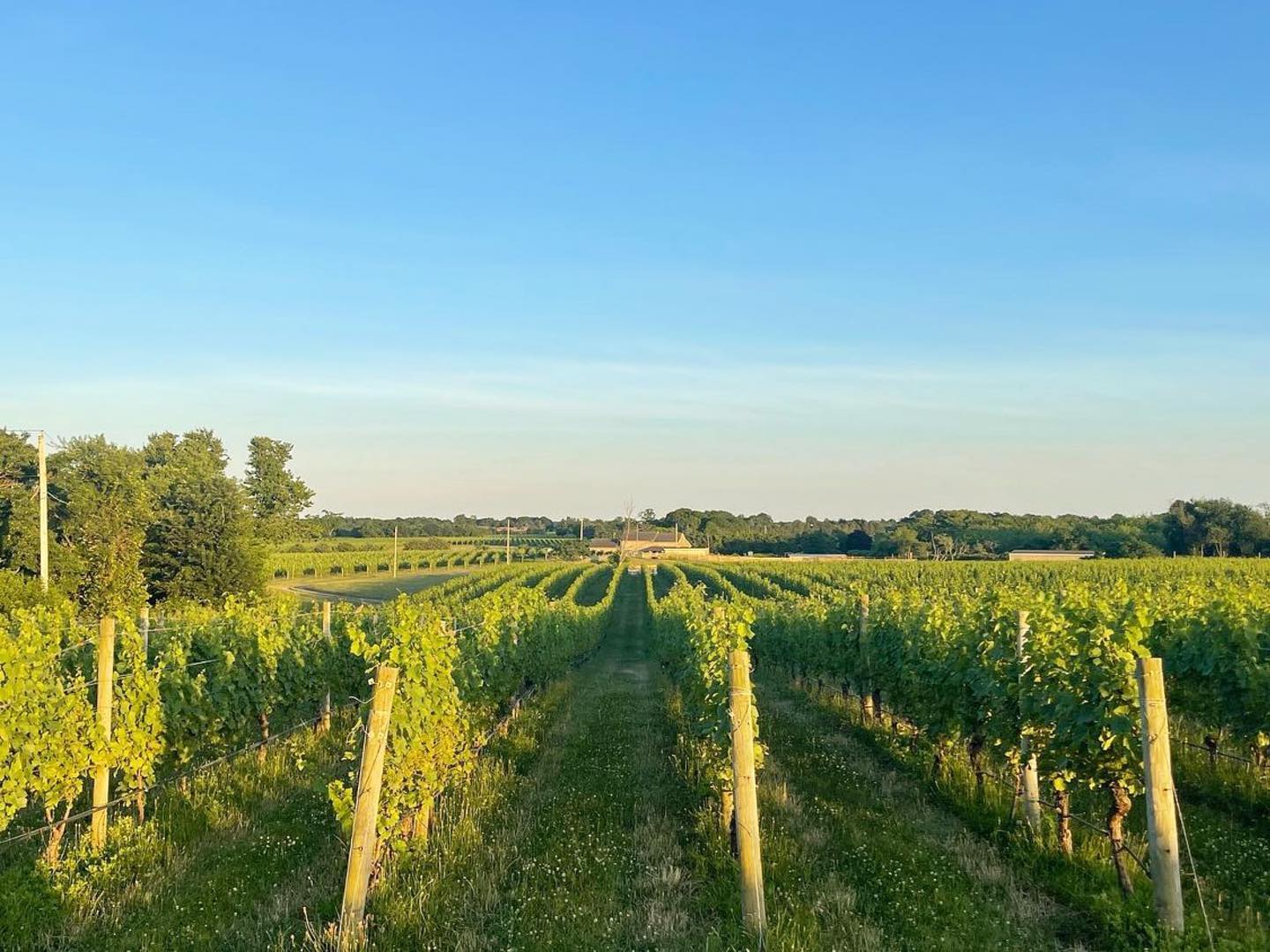 However, with the obvious exceptions of Brooklyn and Queens, these 'generalizations' are a fairly relatively recent phenomenon.  As recently the late 1970s and early 80s, Long Island was positively rural.  As difficult as it may be to believe, as recently as three or four decades ago, much of Long Island was home to a mix of farmers and fisheries.
I myself can remember Long Island as a patchwork local farms crisscrossed by tiny two-lane roads – roads that were predictably and blissfully empty.
Shopping for 'locally grown produce' wasn't a declaration of 'natural living' or 'going gourmet,' it was simply a fact of life.  I can remember shopping at local farm stands with my mother, regularly, for everything from tomatoes and corn to string beans and apples.  Back then, Long Island was so thoroughly rural that when my parents moved out from Brooklyn, my uncle jokingly quipped that they had moved to 'The Sticks.'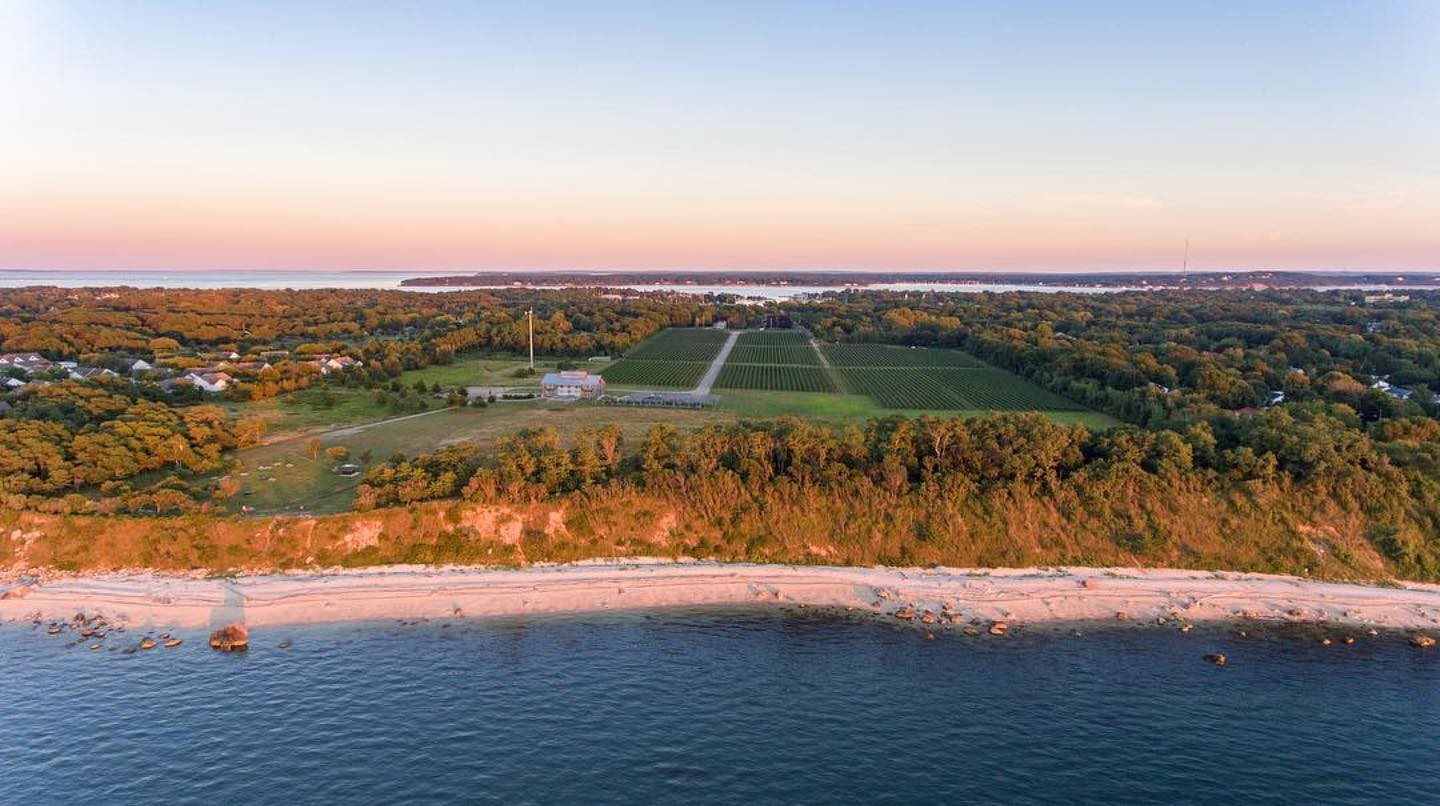 Then came a wave of rapid – and intentional – change.
Spurred on by the end of agricultural subsidies, local land prices skyrocketed as farmers, left with no other choice, sold off their plots. As the farms were bought up and paved over, local development was both fanatically encouraged and heavily subsidized, firmly 'cementing' (see what I did there?) Long Island as a suburban extension of New York City in all but name.
Curiously, however, just as the final generation of Long Island's farmers were selling off the last of their lots, the first seeds of a completely different kind agricultural undertaking were being sown – those of Long Island's very first vineyard, established in 1973. This singular act would in turn develop Long Island into a critically acclaimed wine region within the span of just four decades, and give rise to such vaunted wineries as Macari and Pindar.
With all of that out the way, I must confess that Long Island as a wine region makes about as much sense as…well, as Long Island as a wine region.  And that in and of itself is an accomplishment.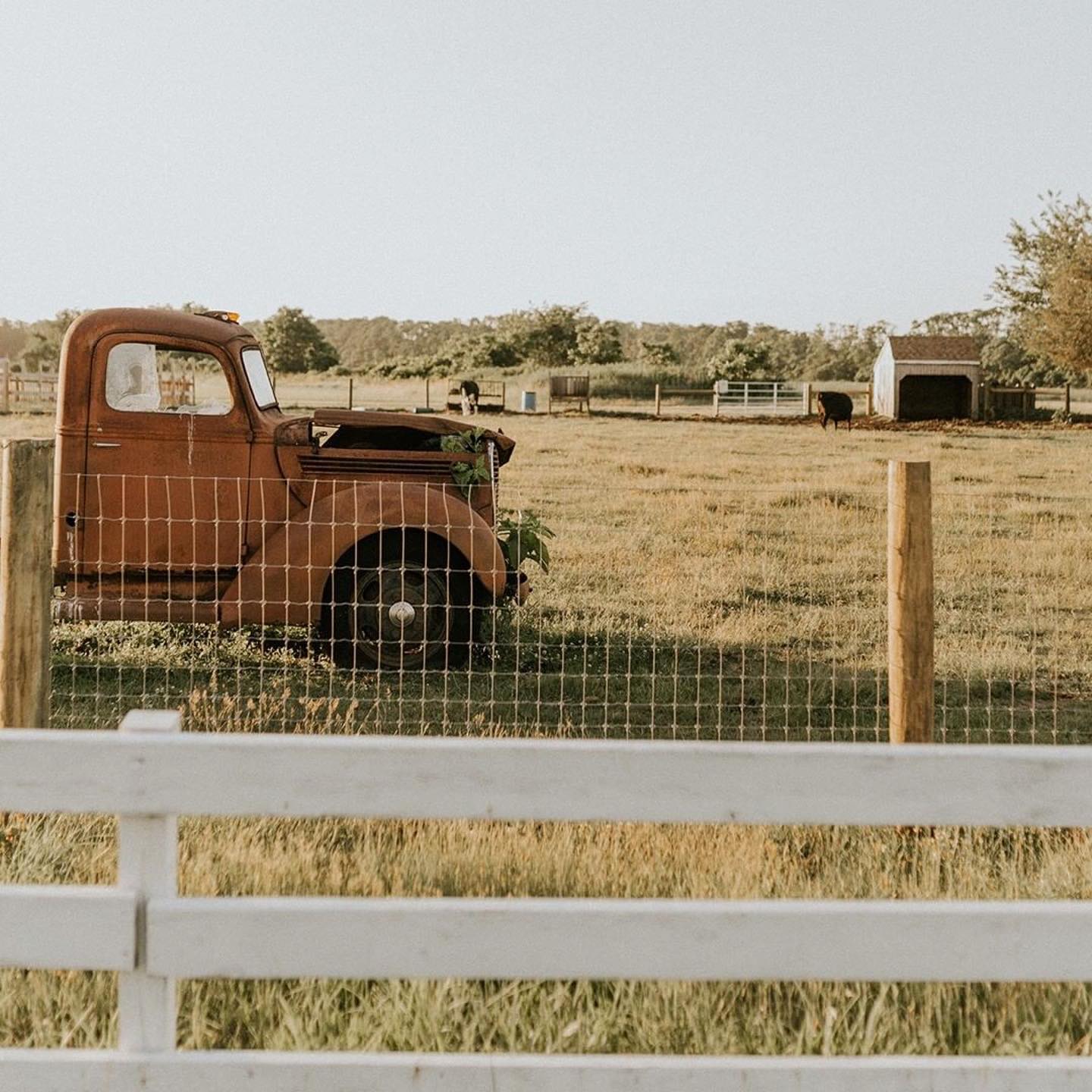 Let me explain.
In contrast to Greek or Italian winemaking, both of which draw from traditions older than recorded history itself, winemaking on Long Island is barely four-decades old. To start off, most of Long Island's vineyards are located along the island's forks. By comparison to, let's say Mendoza or Napa, this makes for exceptionally cramped geography, and there are obviously no foothills or volcanism to take advantage of. In contrast to Italy, Long Island's maritime climate features torrential rains that can, quite literally, rot away crops, and, on the other end of the spectrum, droughts that can starve away even the hardiest of vines.
Add on flooding, hurricanes, infamous Nor Easters, harsh winters, and exorbitant land prices, and Long Island seems like an area most winemakers would seek to avoid.
Yet, despite all of that, Long Island wine is considered by countless critics to be the home of the best wines on the Eastern seaboard, with the Wine Industry Advisor commenting in a January 30th article of 2018 that "Long Island wines have earned their place among the top tier of American wines."
To that point, the very best Long Island wines are said to be the best balanced.  Restauranteur Mike Mraz is quoted in a 2012 Saveur article as saying of Long Island wine that "It's not earth-driven, rustic, Old World, and it's not the fruit bombs of the West Coast. We're in between…Balance is a hallmark."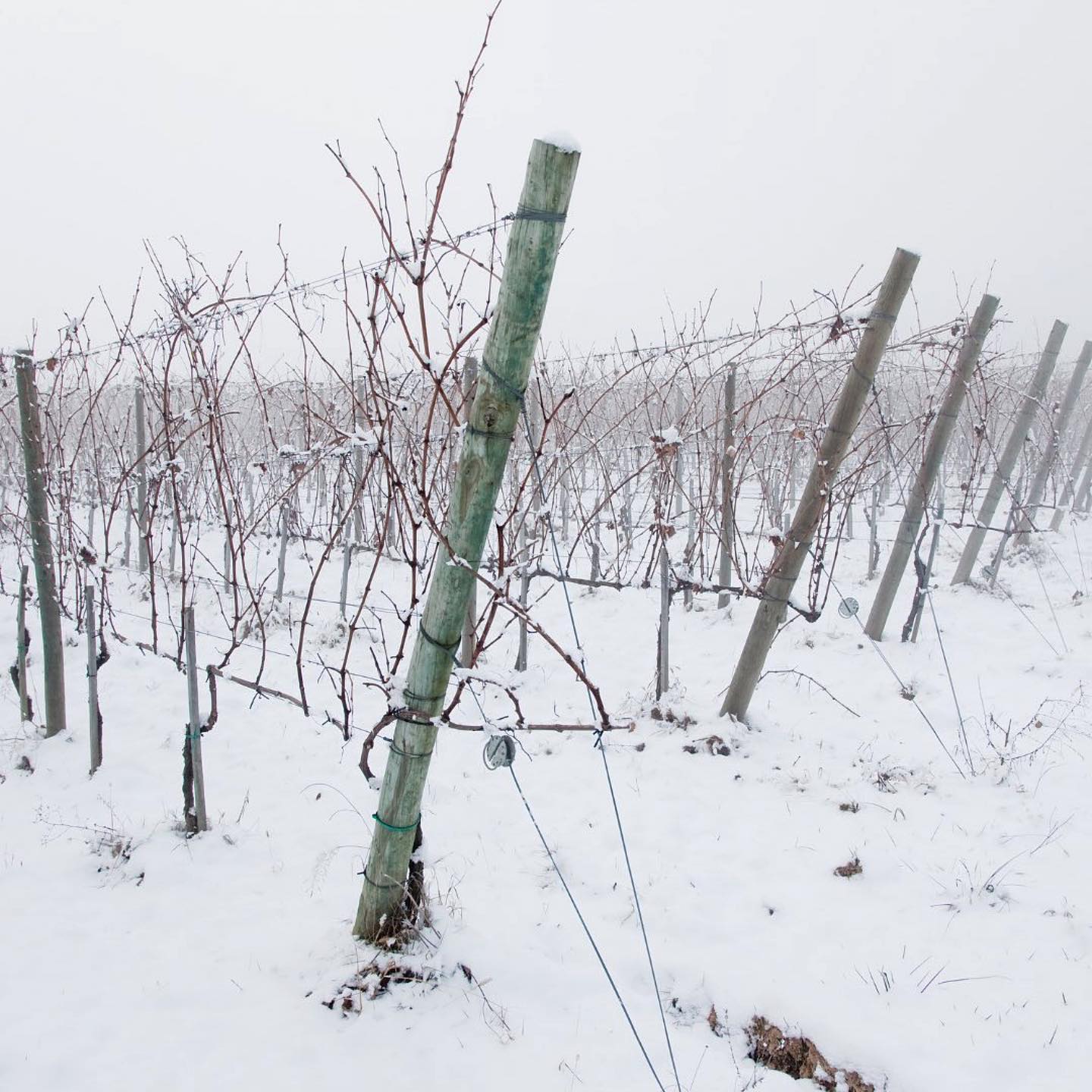 On this, I wholeheartedly agree.
However, that same Saveur article attempts to attribute the success of Long Island wines in part to the local temperatures, saying that "Sea breezes keep temperatures moderate."
As a lifelong Long Islander, let me be the first to proclaim that they could not be more hopelessly wrong.
Now, perhaps I'm just unlucky, but I've yet to have those 'moderating sea breezes' off the Great South Bay prevent the river outside my window from transforming into solid ice…from rushing water…in the span of an afternoon.
So much for 'moderating' temperatures courtesy of the salty sea air.
So, what accounts for the success of Long Island wines?  Dedicated winemakers, planting carefully selected vines on carefully selected plots, that are then meticulously cared for.  In other words, Long Island wine is – at least in part – a testament to ingenuity and dedication.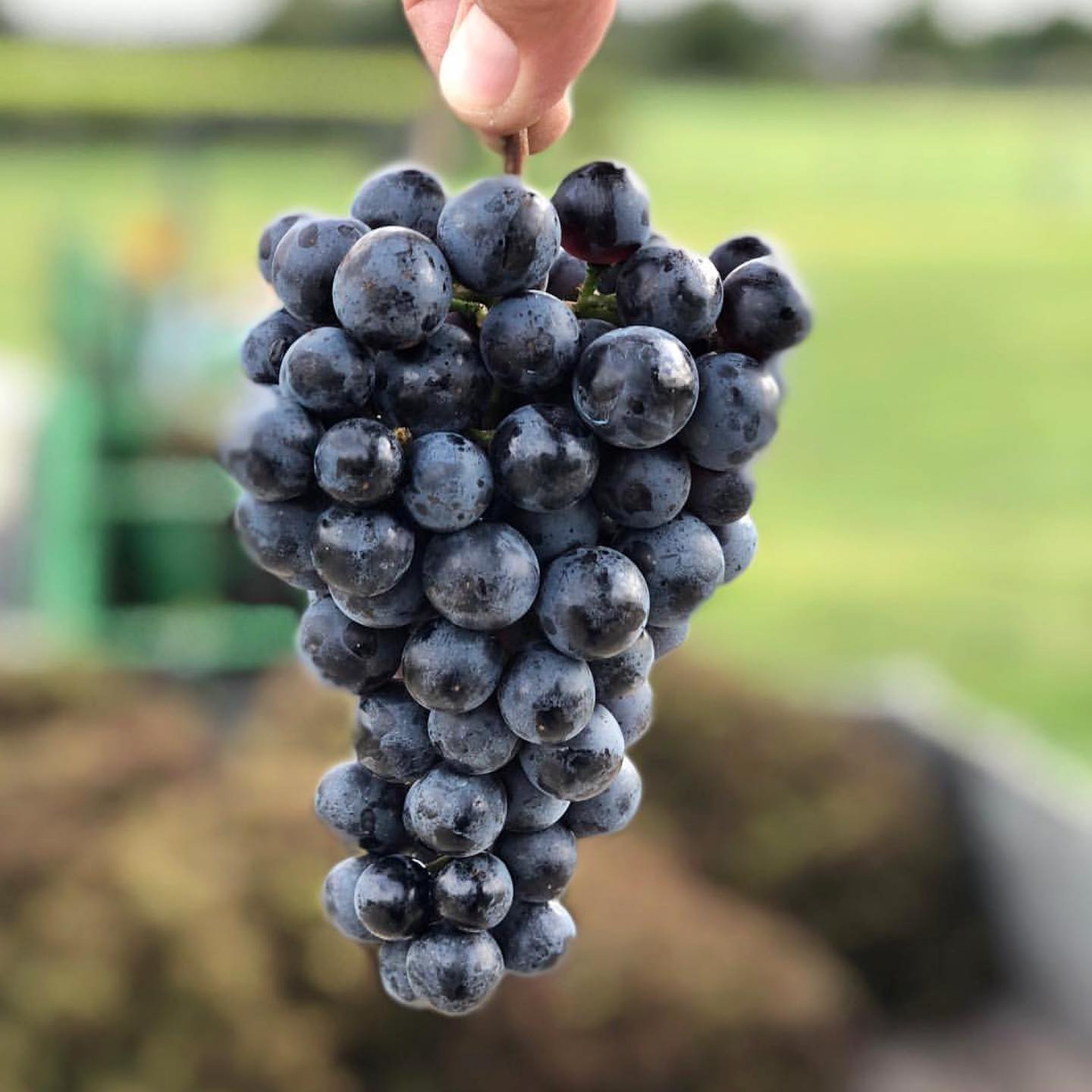 The Bottles – A Showcase
First up, we'll be taking a look at a 2015 Merlot by Lenz.
Next, we'll be sampling a 2020 Rose by Macari.
After that, we'll be reviewing a 2021 Rose from Wolffer Estate.
Then, it's onto to a 2021 Chenin Blanc courtesy of Paumanok Vineyards.
Next, we'll tasting a Peconic Bay Vineyards 2020 Riesling.
Finally, we'll be taking a look at RGNY's Scielo NY Sauvignon Blanc.
Aromatics and Tasting – The Review
The Lenz 2015 Merlot introduces itself with intense dark fruit aromas, laced with vanilla and cocoa.  Black plum wafts off the top of the glass, ripe and juicy, with occasional notes of caramel and crushed dried herbs.  Deeper into the glass, the plum matures into a mix of currants and sliced blackberries, mixed with powdered cocoa.  On the palate, the wine is plush with silky tannins and crisp acidity, with notes of dark fruit and herbs.  A lovely example of a Long Island Merlot.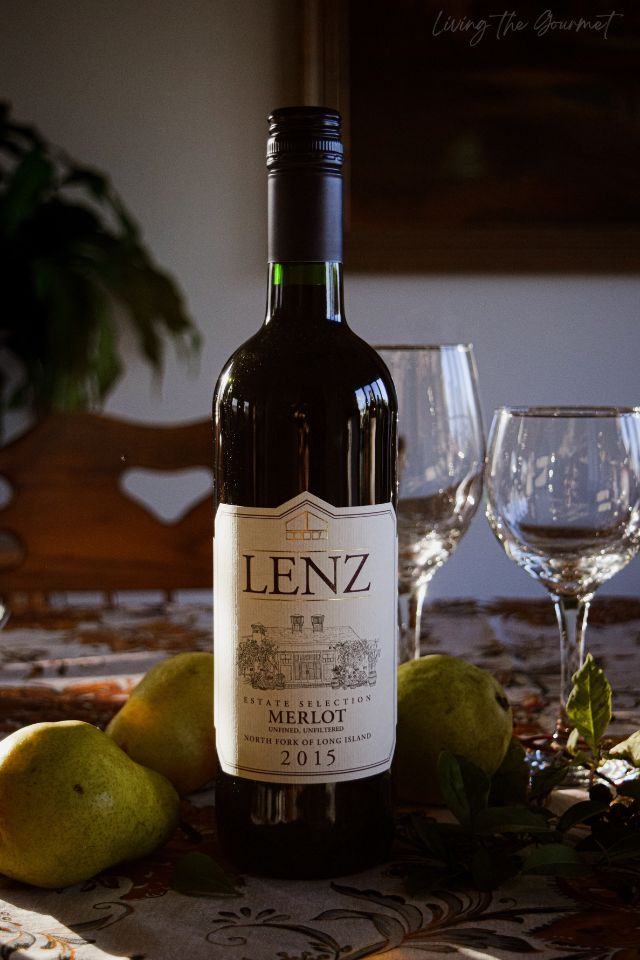 The Macari 2020 Rose opens up with citrus and sliced pear off the top of the glass, creating a bright and lively bouquet.  On the palate, the citrus carries over pleasantly, with notes of strawberry and apricot, with refreshing acidity.  Dry, bright, and lively are the words that come to mind.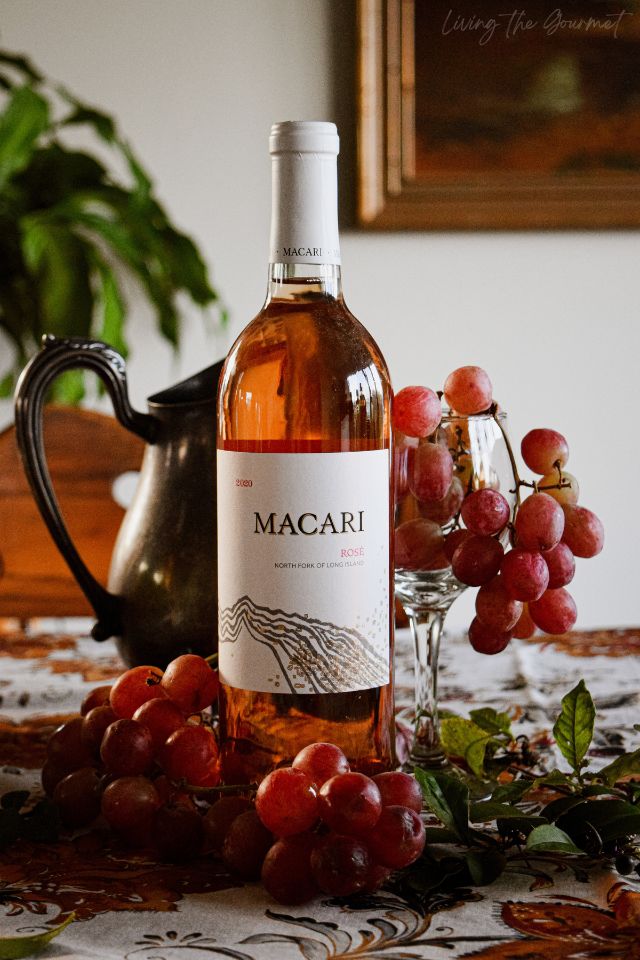 The Wolffer Estate 2021 Rose announces itself with lush and crisp citrus.  Think twisted orange peel and lemon zest, with 'barely there' tropic notes lingering in the background.  On the palate, the wine features a bright and refreshing acidity, with the citrus from the bouquet taking a back seat to red tropic fruit.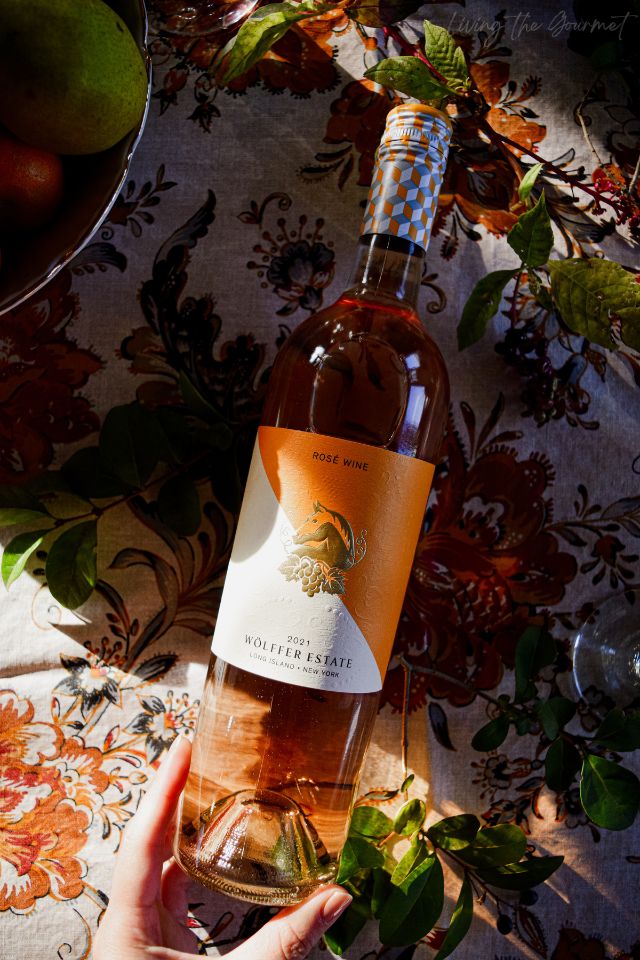 The Paumanok 2021 Chenin Blanc starts off with a lively bouquet of yellow apple with a mist of grapefruit and fresh lemon.  Hints of nutmeg and just a dash of jasmine round out the aromatics, creating a layered and thoroughly enjoyable bouquet.  On the palate, a pleasant minerality carries fresh ginger and nutmeg, with the citrus and fruit notes from the bouquet present throughout.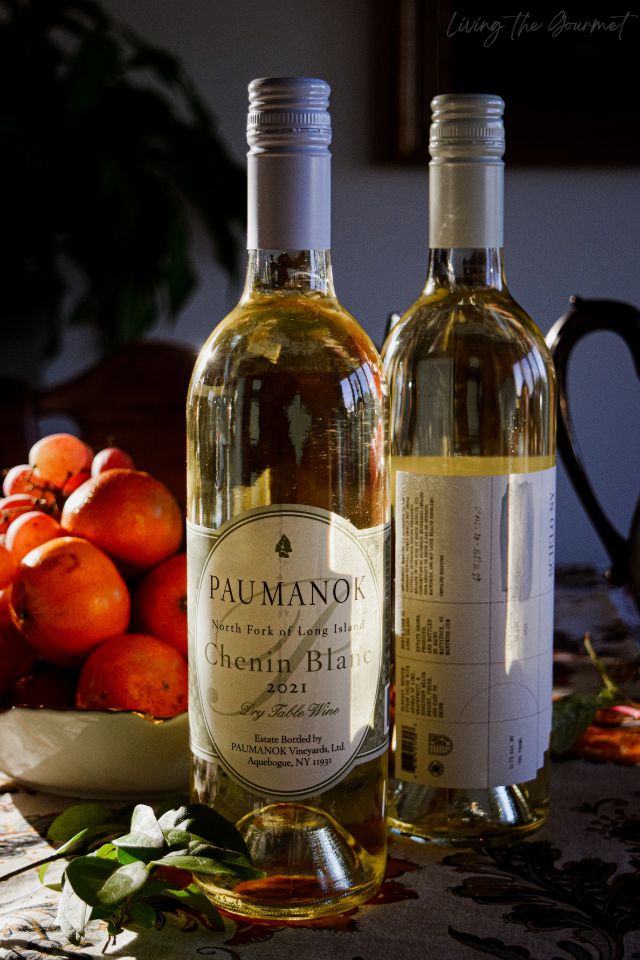 Peconic Bay Vineyards 2020 Riesling  begins with earthy notes of dried basil veiled across what I'll describe as slate or damp gravel, with muted apricot or peach.  The aromatics end on vanilla or caramel essence, creating a layered and pleasantly complex profile.  On the palate, the wine is bone dry, with a razor-sharp acidity.  Behind the acidity there are notes of white stone fruit, especially green apple, with a spritz of grapefruit or lime.  Minerality is present throughout, ending on a lasting finish.  Very pleasant.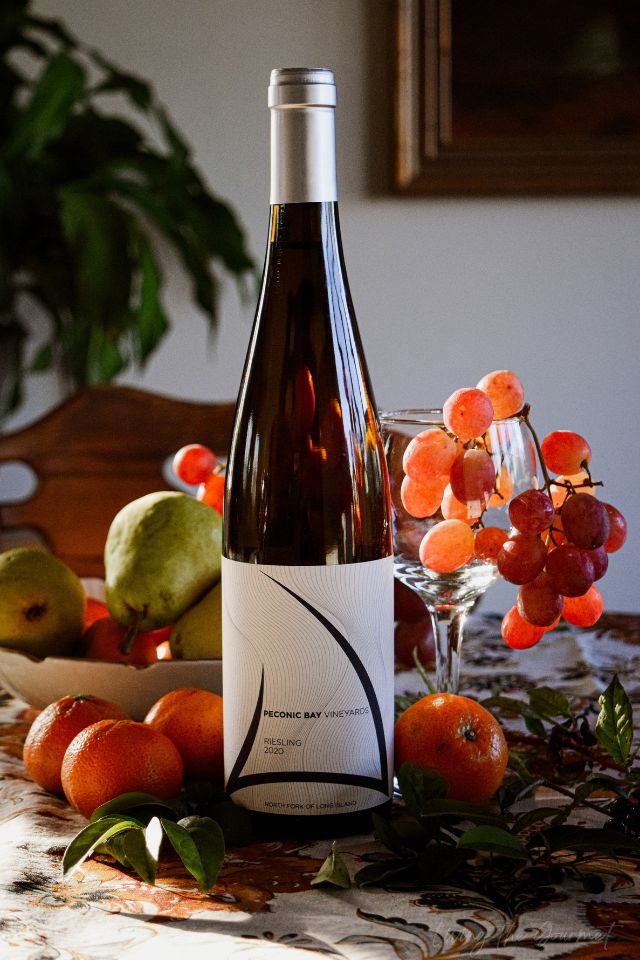 The RGNY Sauvignon Blanc 2021 welcomes you with a bouquet of bright citrus and tropic notes.  Lime zest, mixed juicy melon, and white stone fruit round out the aromatics.  On the palate, the aromatics carry over quite nicely, with citrus or lime elements at the forefront, with a medium bodied texturing, and bright acidity.
What to Eat – The Pairing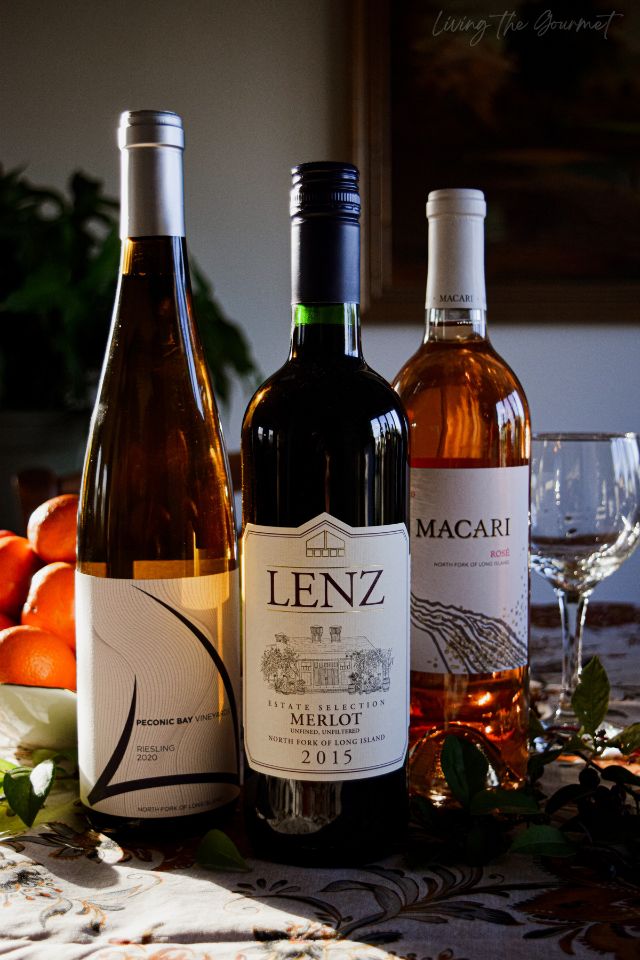 As an Amazon Associate I earn a small commission from any purchases made through the affiliate links within this post. For more information on this please see our disclosure policy. Thank you!
0