Since I was a child, broccoli rabe has been one of my favorite vegetable. It makes for a delicious pasta, as well as a great 'traditional' topper for an Italian bread sandwich, while also pairing deliciously with homemade flatbreads and crostini. It's complex and 'domineering' enough to be the star of the show in pasta recipes, while holding its own more than well enough to serve as a side to steaks or roasts, especially where 'Italian themed' flavors are being put front and center.
However, if you aren't all that familiar with broccoli rabe, you certainly aren't alone, since this particular ingredient isn't used much outside of several Southern Italian cuisines, along with Italian-American immigrant cooking. However, I wholeheartedly suggest acquiring a taste for it, since broccoli rabe is such a lovely way to add some 'rustic flare' to a meal.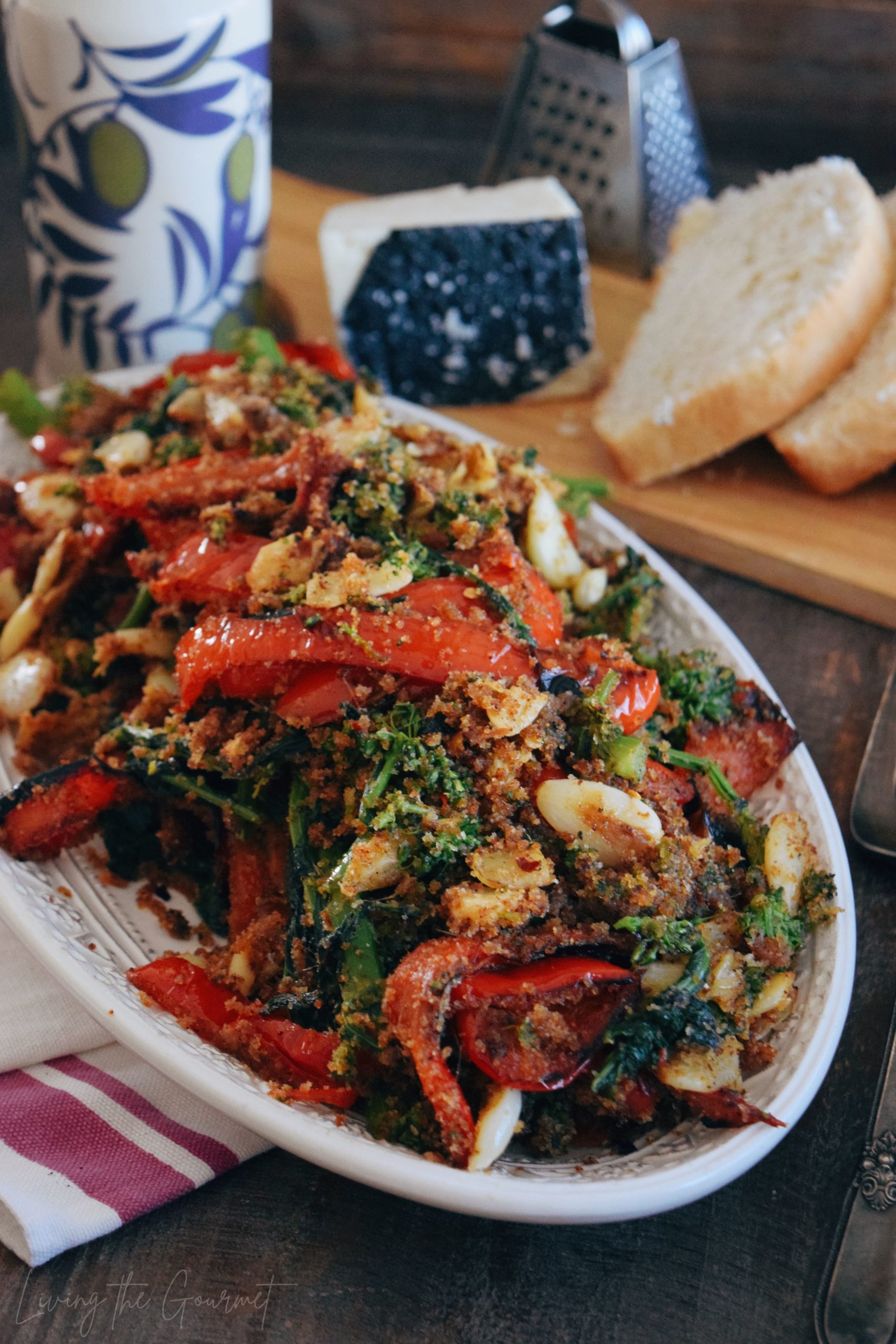 Ingredient Notes, Tips, and Substitutions
1) Anchovies. This is an ultimate 'love it or hate it' ingredients, and I am firmly in the 'love it' camp. However, why is that we so often see anchovies added to recipes that otherwise have nothing to do with 'fish?' As an example, anchovies find their way into 'meatless' garlic and oil sauces, otherwise 'fish-less' red sauces, steak sauces, salads, salad dressings, eggs, and a shocking number of roasted lamb recipes, especially those heavy on herbs and potatoes. The answer is 'salty umami' or 'brine-flavor.' Much like capers – for whom anchovies are a substitute (but curiously 'not' vice versa), anchovies are beloved largely for the sharp and salty 'pep' or 'kick' that they bring to a recipe, and the vague background 'meaty' flavor that permeates the recipe. Since anchovies dissolve entirely on cooking – both flesh and bones – their flavor melds uniformly throughout the recipe to which they've been added, and when this happens much of their 'fishiness' evaporates, meaning that they instead add a delicious background of meaty umami that isn't immediately or noticeably fishy.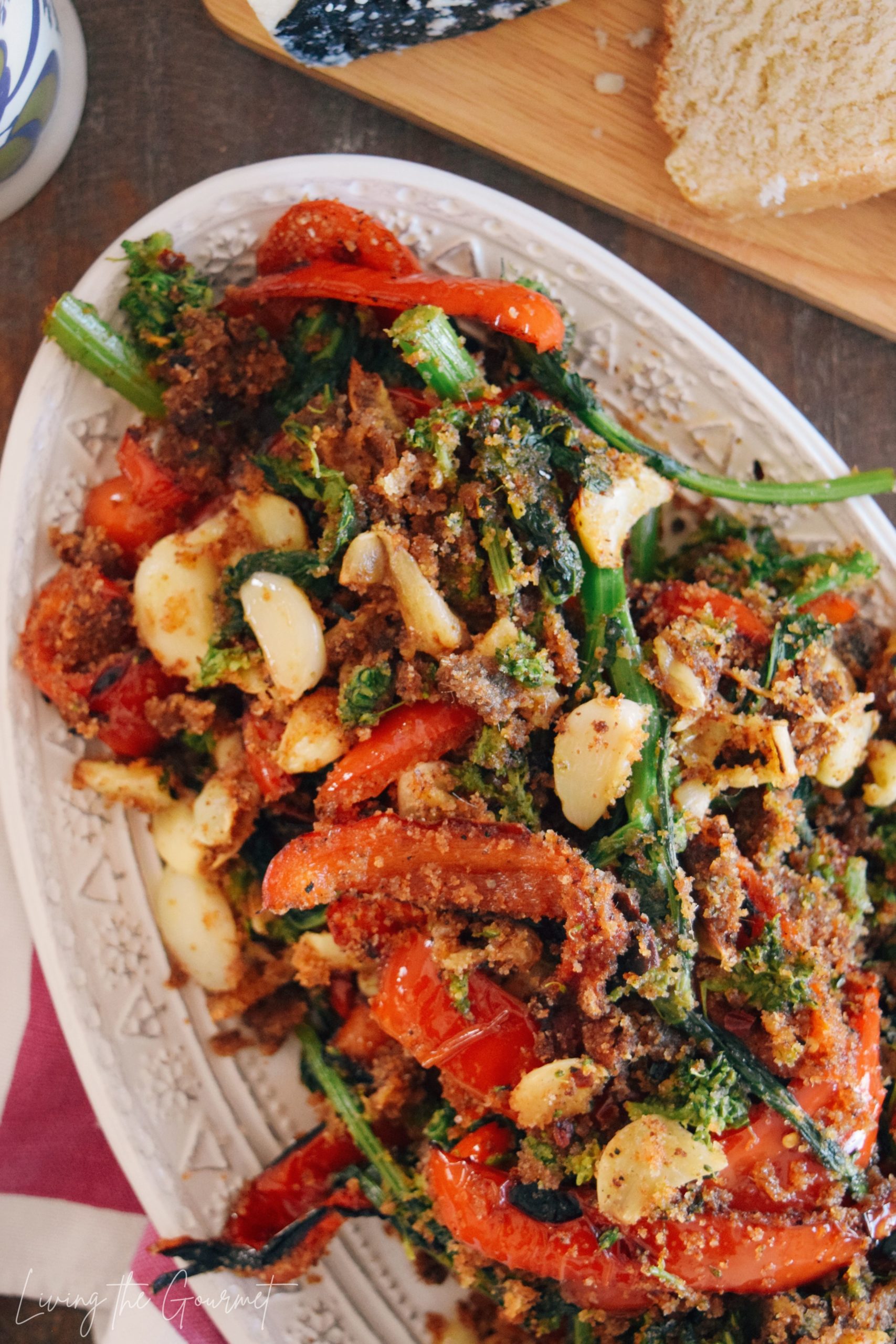 2) Pecorino Romano vs Parmesan vs Reggiano. One of the most enduring 'Food Myths' is that all grating cheese is more or less 'the same.' To start, Parmesan is simply American produced Parmigiano Reggiano – both are produced from cow's milk, and both are aged for two or more years, which imparts the cheeses with what many describe as a 'sharp' and 'salty' flavor. Parmigiano Reggiano 'must' be produced in Italy due to EU and Italian trademark laws. So, at least in this case, the two grating cheeses are 'basically' the same, although Reggiano is considerably pricier, and regarded to be of generally higher quality overall. Pecorino Romano, by contrast, is produced from sheep's milk, and is only aged for less than a year, giving it a slightly less sharp and considerably less salty flavor. Despite these differences, these three cheeses are often used interchangeably, and once they've been melted over sauce, or baked into something like a lasagna, few if any palates would 'really' be able to tell the difference unless these cheeses were used in positively 'silly' amounts. Bonus Fact: Locatelli is 'not' variety of cheese, it is instead an Italian brand of Romano.
3) Broccoli Rabe – Another Case of Love It or Leave It. A first cousin of the turnip, this leafy green plant is more commonly referred to as 'rapini' in Southern Italy (where this ingredient features most prominently). Broccoli rabe's flavor is best and most easily described as 'pleasantly bitter.' Broccoli rabe is also quite pungent, both on the palate and to the nose, and features a somewhat 'nutty' flavor, which you would most certainly be forgiven as dubbing 'almond-like.' These qualities are what make this plant almost tailormade for pairing or preparing with lots of garlic, salty flavors, and 'brine,' which is why you so often see broccoli rabe paired with things like capers, anchovies, grating cheese, and roasted garlic.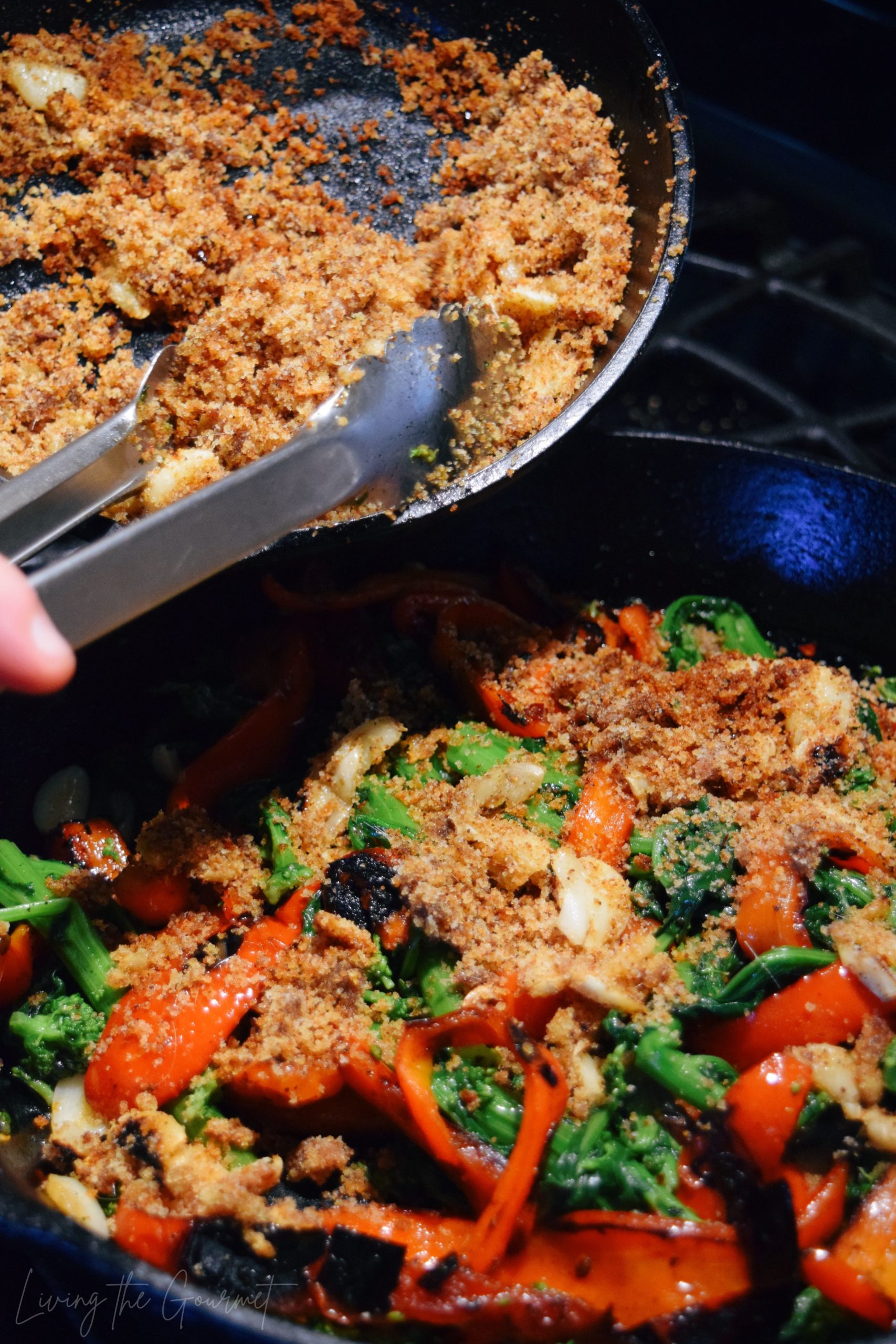 Prep Tips
1) Broccoli Rabe Cooks Down…A Lot. If you've never cooked with Broccoli Rabe before, you'll notice that you when you first place it in the pan it will look like 'a lot' of broccoli rabe. However, it cooks rapidly, and dramatically. A whole head of broccoli rabe will cook down until it barely covers the bottom of the pan it's in.
2) Some Like It Hotter. If your palate is anything like my son's, feel free to swap out the bell peppers with the spicy pepper of your choice. Jalapenos, long hots, habanero, serranos, or really 'any' pepper of will work just fine.
3) Don't fret the Breadcrumbs. While I would suggest using plain breadcrumbs, if all you have on hand is Italian Breadcrumbs, don't worry about it – those will do just fine.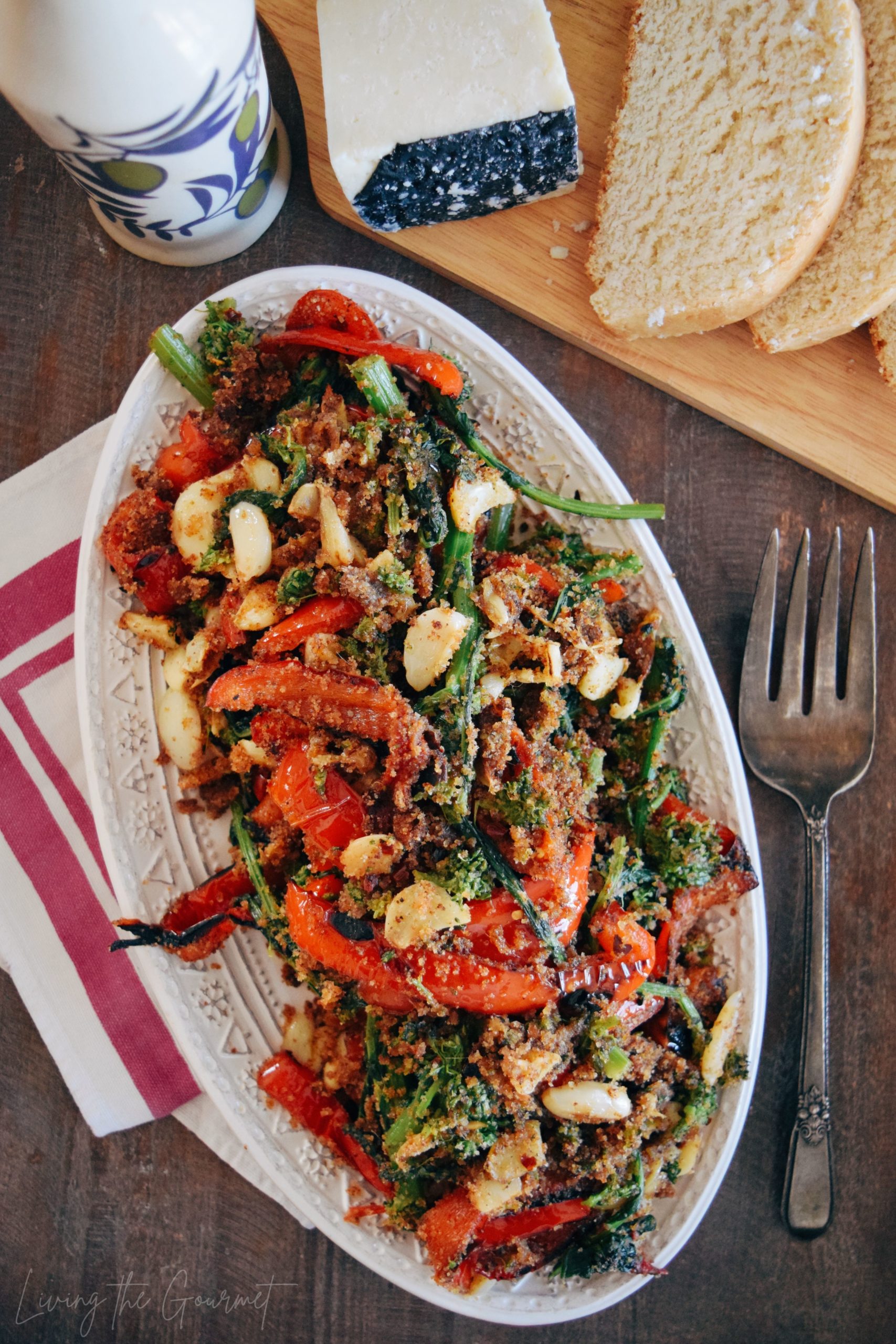 Serving Tips
1) Make a Sandwich. Today's broccoli rabe is well at home between two slices of crusty Italian bread, or rolled into a flatbread. Pair it with some mozzarella, a drizzle of oil, and maybe a fresh dusting of grating cheese and red pepper, and you're good to go. Provolone, salami, pastrami, and even Italian sausage would all be delicious with today's broccoli rabe…and maybe even all at once. Why not?
2) Toss with Pasta. Conversely, you could easily toss today's recipe with some pasta – your choice of noodle – and you've got a light pasta recipe ready to go.
3) As a Crostini Topper. You can find my preferred way to prepare crostini here. Using today's broccoli rabe as topper would be a match made in heaven.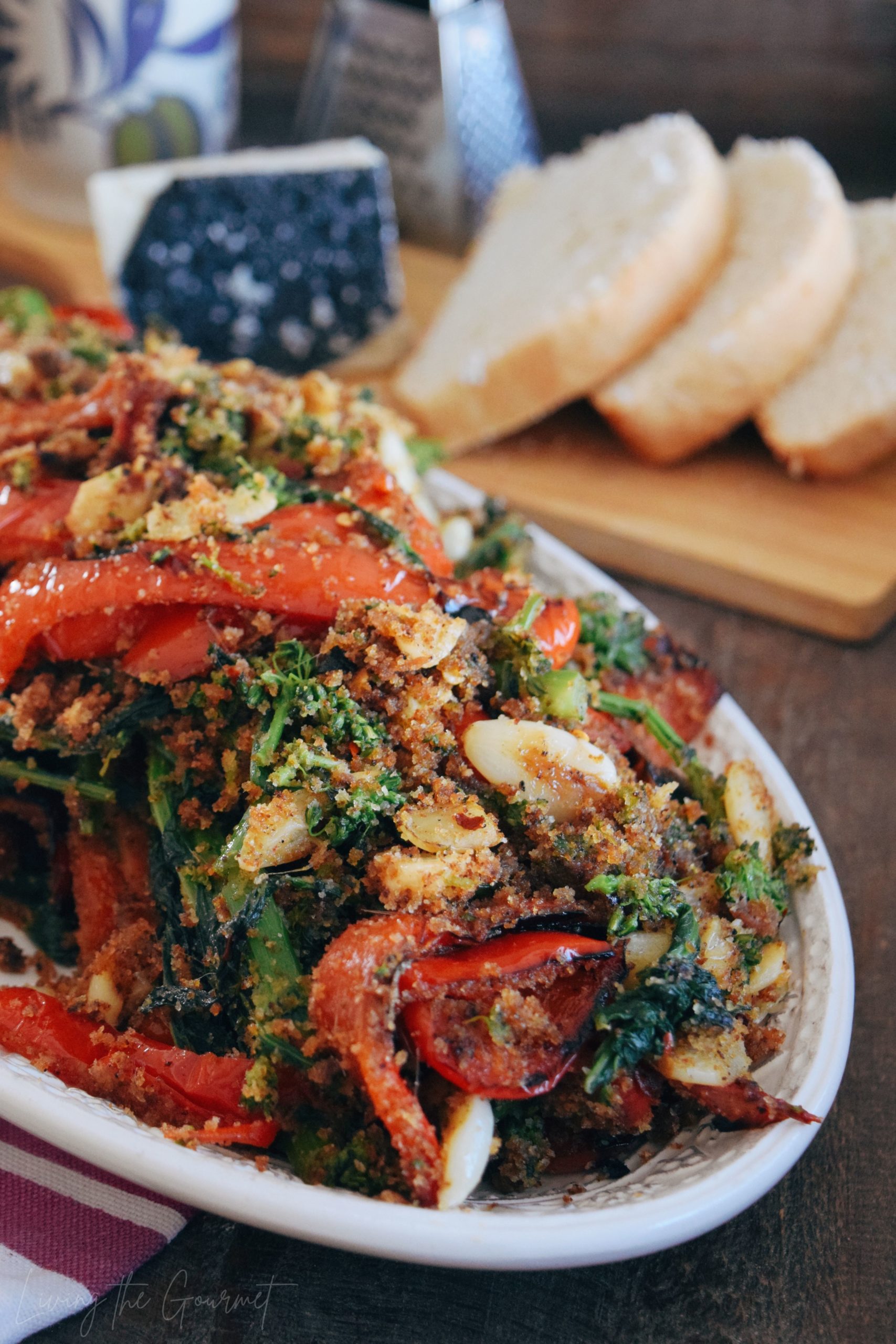 Print
Sautéed Broccoli Rabe & Peppers with Breadcrumbs
Author:
Prep Time:

10 minutes

Cook Time:

15 minutes

Total Time:

25 mintues

Yield:

4

1

x
Category:

Side Dish
1

head of broccoli rabe – hard stems removed

3

red bell peppers – sliced into strips

1 1/2 cups

of unseasoned bread crumbs

2

heads of garlic – more if you like

Red pepper flakes

2 oz

. can of anchovies – in olive oil

2

–

3

tbs. olive oil – plus more for drizzling

Fresh grated Parmesan or Romano cheese
Instructions
Heat a sauce pot of water to a low simmer and place the broccoli rabe in to simmer.  Simmer for 2 – 3 minutes.  Lift the broccoli rabe out while it is still a beautiful green color and place in a colander to drain.

Heat a large cast iron frying pan and place the red pepper strips in the dry pan and allow to get a beautiful char and soften.

When the strips have a nice char drizzle the strips with a tablespoon or two of olive oil.

Heat a medium cast iron frying pan and place 5 – 6 cloves of crushed garlic in the pan to turn to a beautiful golden color.  Add a tablespoon of olive oil and toss.

Add the breadcrumbs to the garlic along with ¼ tsp. of red pepper flakes and allow the breadcrumbs to get a nice golden color.  Add the anchovies with their olive oil to the breadcrumbs and toss, using the back of a fork to mash the anchovies a bit.  Set the pan aside.

Add the broccoli rabe to the pan with the red pepper strips along with 6 – 8 crushed garlic cloves, red pepper flakes and 1 -2 tbs. of olive oil and sauté until the garlic is a golden color and fragrant and the broccoli rabe is softened, 3 – 4 minutes.

Add the breadcrumb mixture to the broccoli rabe and peppers and toss.

Serve with extra red pepper flakes, fresh grated Parmesan or Romano cheese and a drizzle of olive oil.
Keywords: side dish, broccoli rabe, vegetarian, peppers
Recipe Card powered by
0