This Summer Shrimp Salad is a cool recipe for those hot summer nights that call for something refreshing!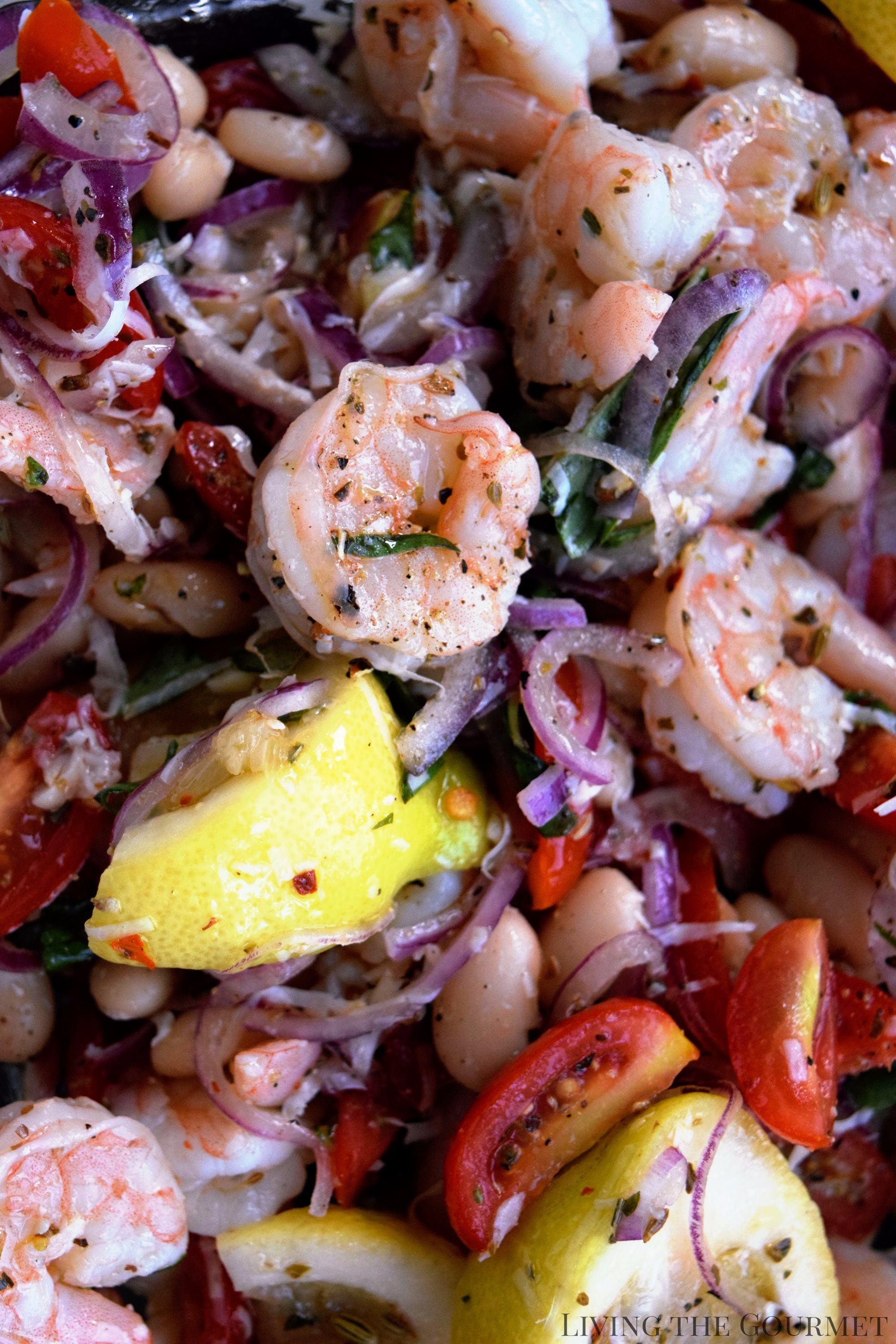 Bear with me for a moment as I set this up. I've spoken of 'perfection' here a couple of times, but the most apt definition, I've learned through experience, is that "Perfection is what we make it," and that, as Plato put so aptly, and I've used this quote here many times before, "The same wind blows, one man, is cold, the other hot."
I experienced something quite like that just a few days ago. Picture an idyllic summer afternoon on the coast, the wind whispering through the surrounding trees, gulls are laughing as they ride the salty air, and I was the scene's perfectly content audience with the light shrimp salad I had prepared for myself and my 'crew.' Honestly, nothing could have been more 'summer' for me in that moment, not having to fire up the oven or the grill, and just sitting out 'amidst it all' in the shade of my porch.
However, moments into our lunch, the aroma of roasting meat and oversweet barbecue sauce wafted through the hedges dividing my yard from a neighbor, who called over in the most jovial voice imaginable "Hey Cath, firing up my new barbecue! Who the hell's better than me?"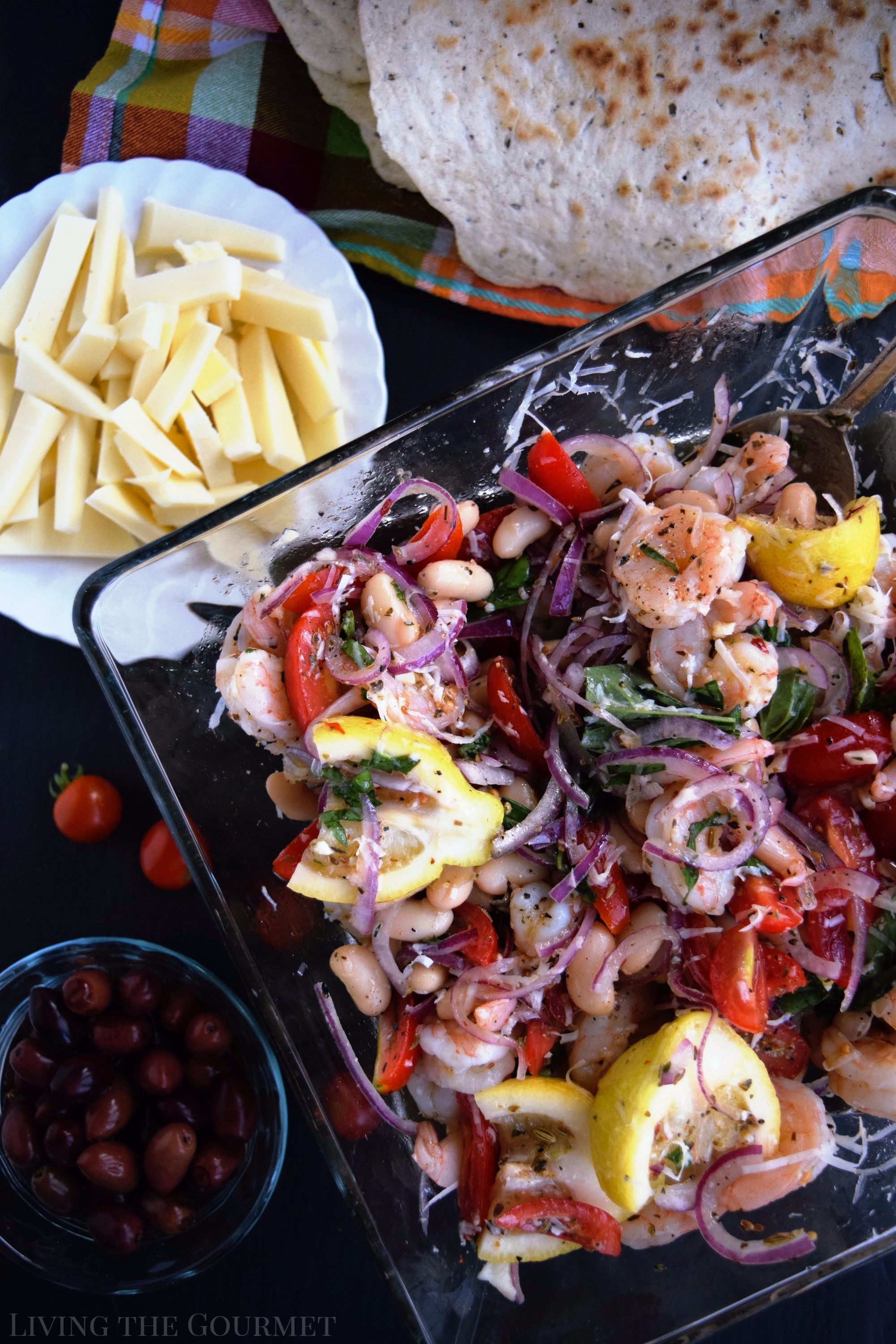 Needless to say, from his perspective, no one was – it was simple perfection.
Oddly, this queued a flashback to an exchange I witnessed between one of my professors and a student. "The single greatest delusion of mankind is of his own limitlessness. For example, we speak in a language composed of a finite number of letters, letters which in turn comprise a finite number of words. Multiple the finite by the finite and the answer is, sadly, quite finite. In other words, yes, we can run out of things to say, to think, to be."
One brave student promptly replied, "Then I will simply make new words and new letters. I am the extent of my imagination."
The moral of the story is, plainly, that we are what we make of ourselves.
However, if your idea of 'summer perfection' includes that aforementioned light shrimp salad, either as a meal unto itself or a delicious side, then that's precisely where today's recipe comes in.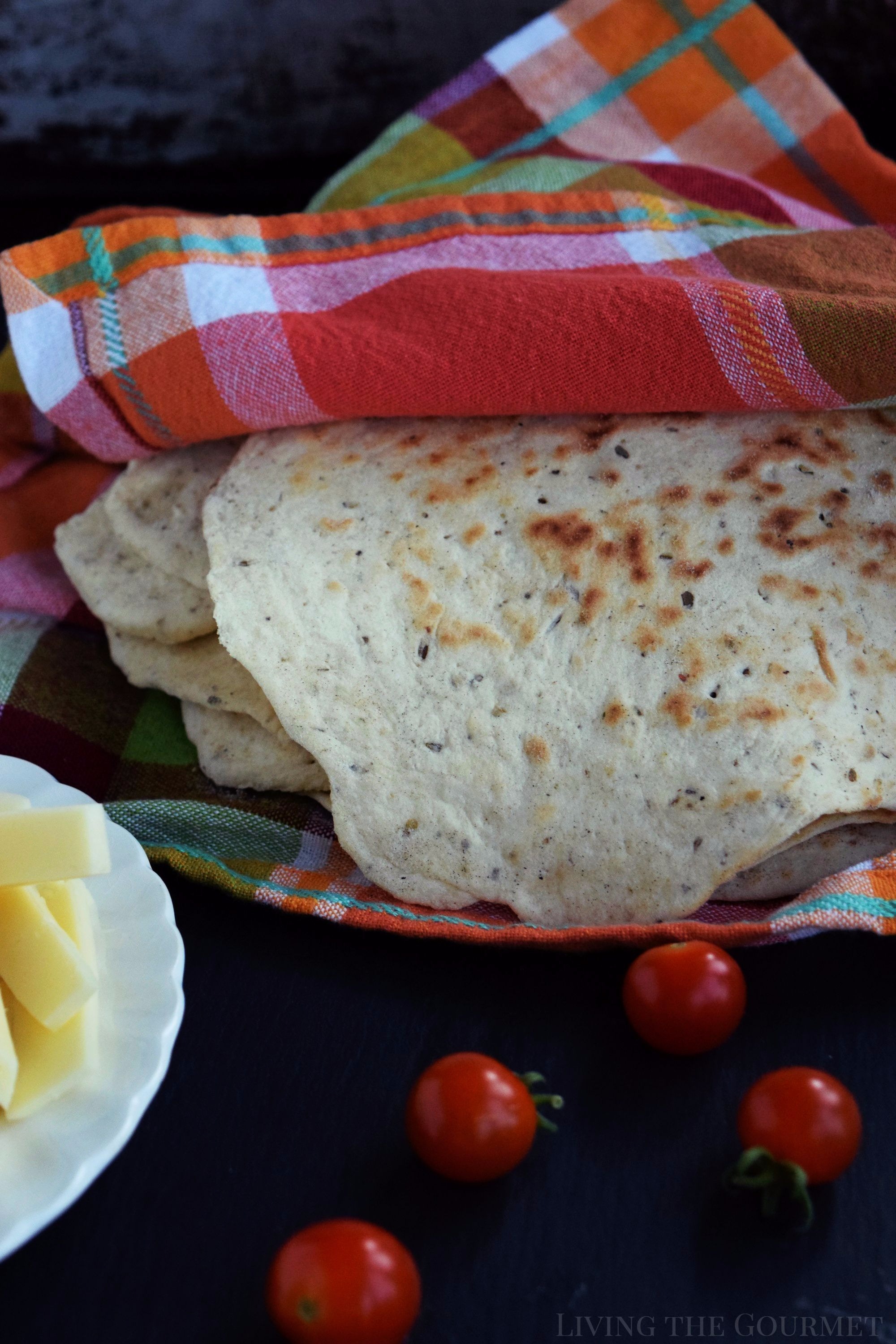 To start things off, you'll need around a pound of cooked shrimp, and you'll need to combine that in a large bowl with a dash of salt, some black pepper, red pepper flakes, dried oregano, some olive oil, fresh lemon juice, thinly sliced red onion, basil, quartered grape tomatoes, Asiago or Romano cheese, and – you knew this was coming – freshly chopped garlic.
Print
Summer Shrimp Salad
Author:
Prep Time:

15 minutes

Total Time:

15 minutes

Yield:

4

-6

1

x
Category:

Salad
For the Shrimp Salad:
1

lb

. of cooked shrimp

15.5 oz

. can of small white beans - drained and rinsed

1

pint

of grape tomatoes - quartered

1

small red onion - sliced thin

3

cloves of garlic - chopped fine

6

-

7

fresh basil leaves - chopped

1/2 tsp

. salt

1/2 tsp

. black pepper

1/4 tsp

. red pepper flakes

1/2 tsp

. dried oregano

1/4

-

1/2

cup

of fresh grated Asiago cheese or Parmesan cheese

4

tbs. olive oil
Juice of

1

fresh lemon
Instructions
In a large bowl combine the shrimp, beans, tomatoes, sliced onion, basil leaves, seasonings, olive oil and fresh lemon juice, grated cheese and toss.
Refrigerate until ready to use.
Serve with warmed flat breads if desired.
Recipe Card powered by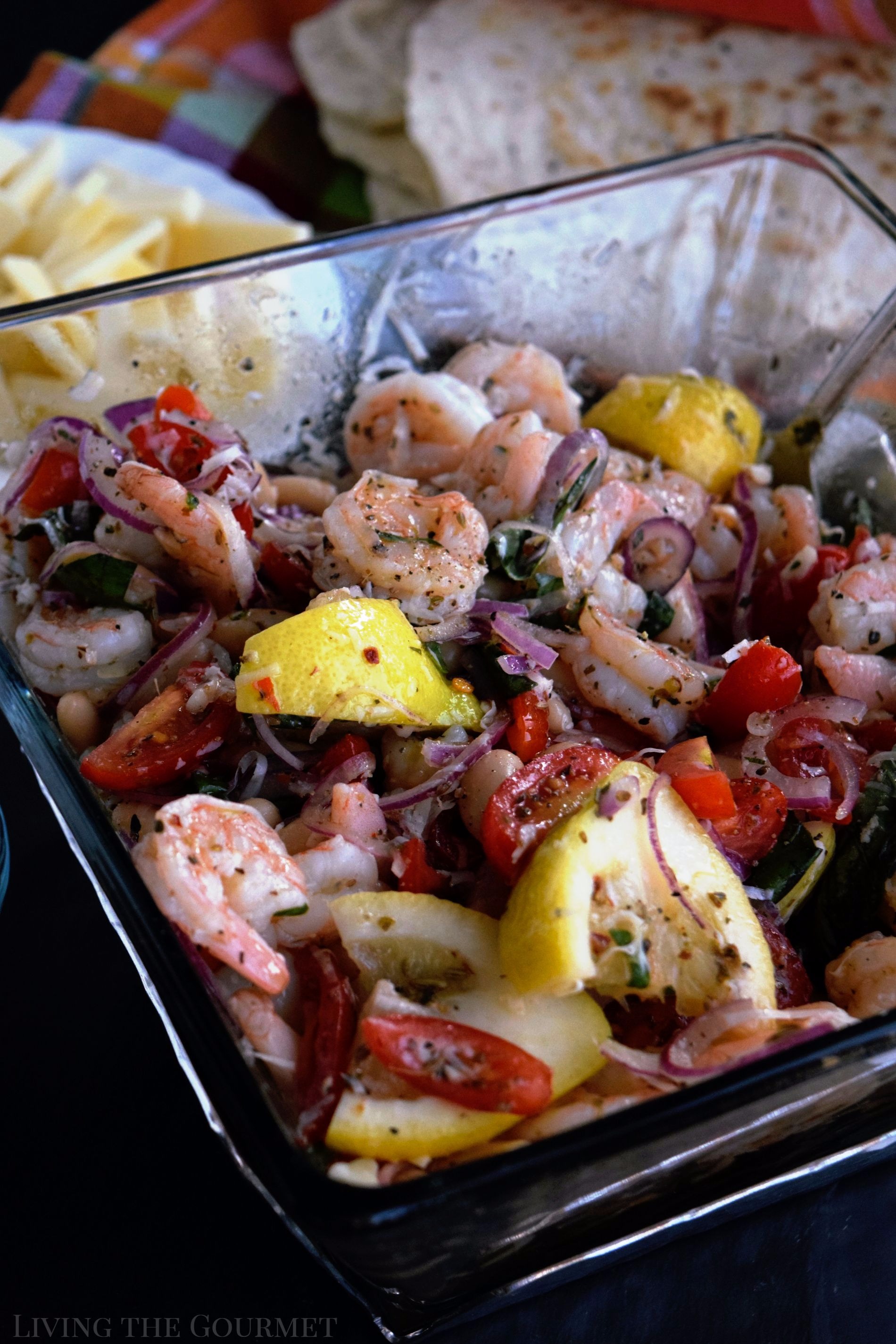 After mixing that all up, simply refrigerate until you're ready to serve, and then who's better than you?
Enjoy with Love,
Catherine
3