Today we're putting together a platter that's meant for a small party of two to four people, where it will encourage pleasant conversation and interaction. It's a pleasant and surprisingly complex combination of teriyaki and garlic marinated steaks, warmed sesame mixed greens, and grilled potatoes.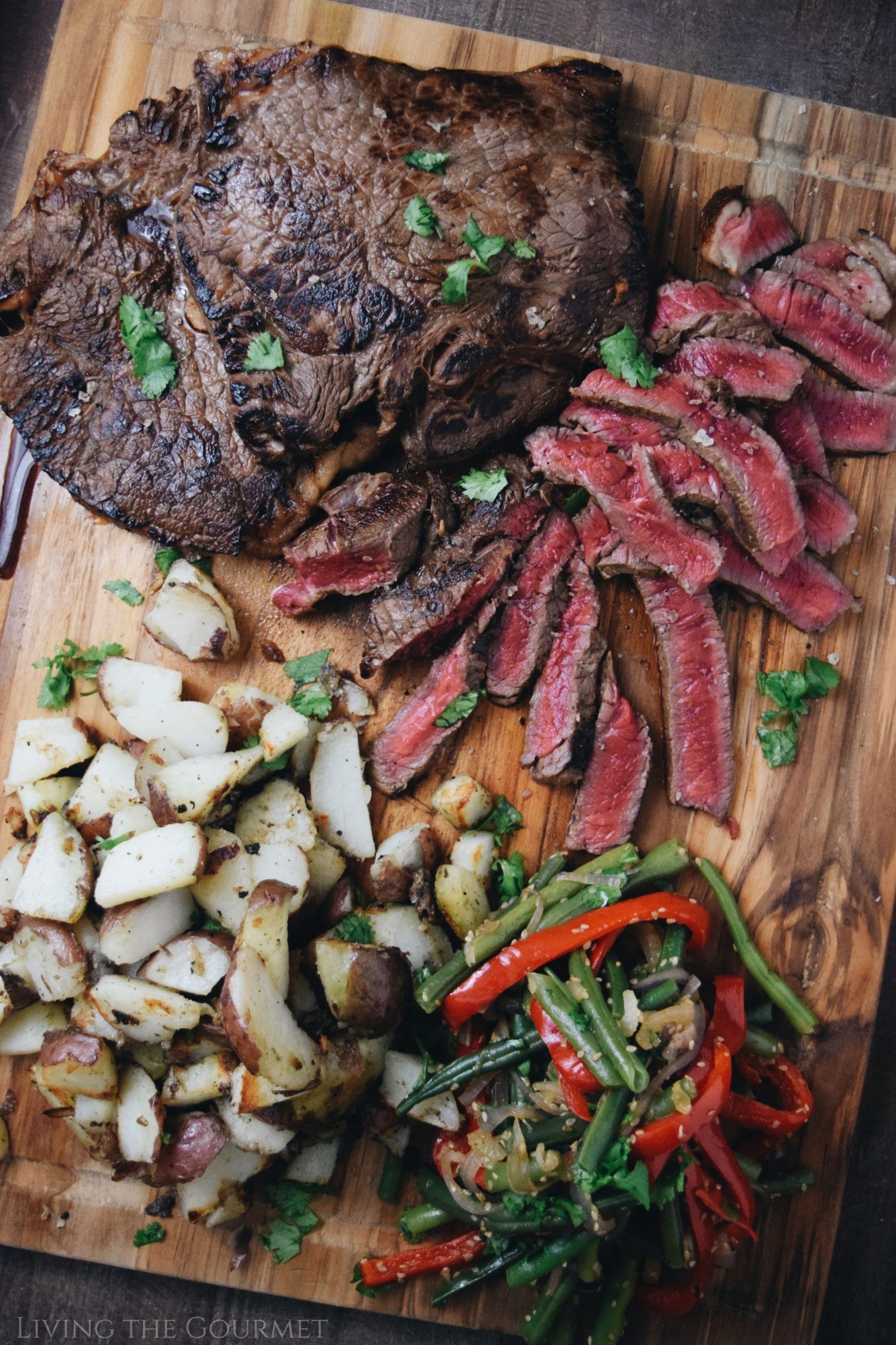 The Meat – The How, the What, and the Why
1) The Steaks. This is really a matter of preference. I'm using sirloin steaks, but you could easily get away with flank steaks (the 'steakhouse' choice for platters), alternatively you might switch things up with dry-aged porterhouse, or go bit a more 'delicate' with skirt steaks or filet mignon steaks. Find out where to buy dry aged beef.
2) To Marinade, Or Not. Marinating meat is a great – and easy – way to tenderize your meat while packing it with flavor and moisture. However, there are reasons you might 'not' want to marinate your meat. First and foremost, if using super-prime quality meat, you might simply want to let the texture and natural flavor of the meat shine through. Conversely, you may opt for something like rubbing the meat down in garlic butter, and then crusting the meat in salt and pepper before grilling the stovetop – options that are simply off limits when using a marinade. Ultimately, this is a matter of preference. However, the marinade is what makes a recipe like today's distinctive. Today we're combining sweet citrus notes grounded in layers of complex umami flare from Soy Sauce and Teriyaki, with just a hint of pungent acidity from apple cider vinegar.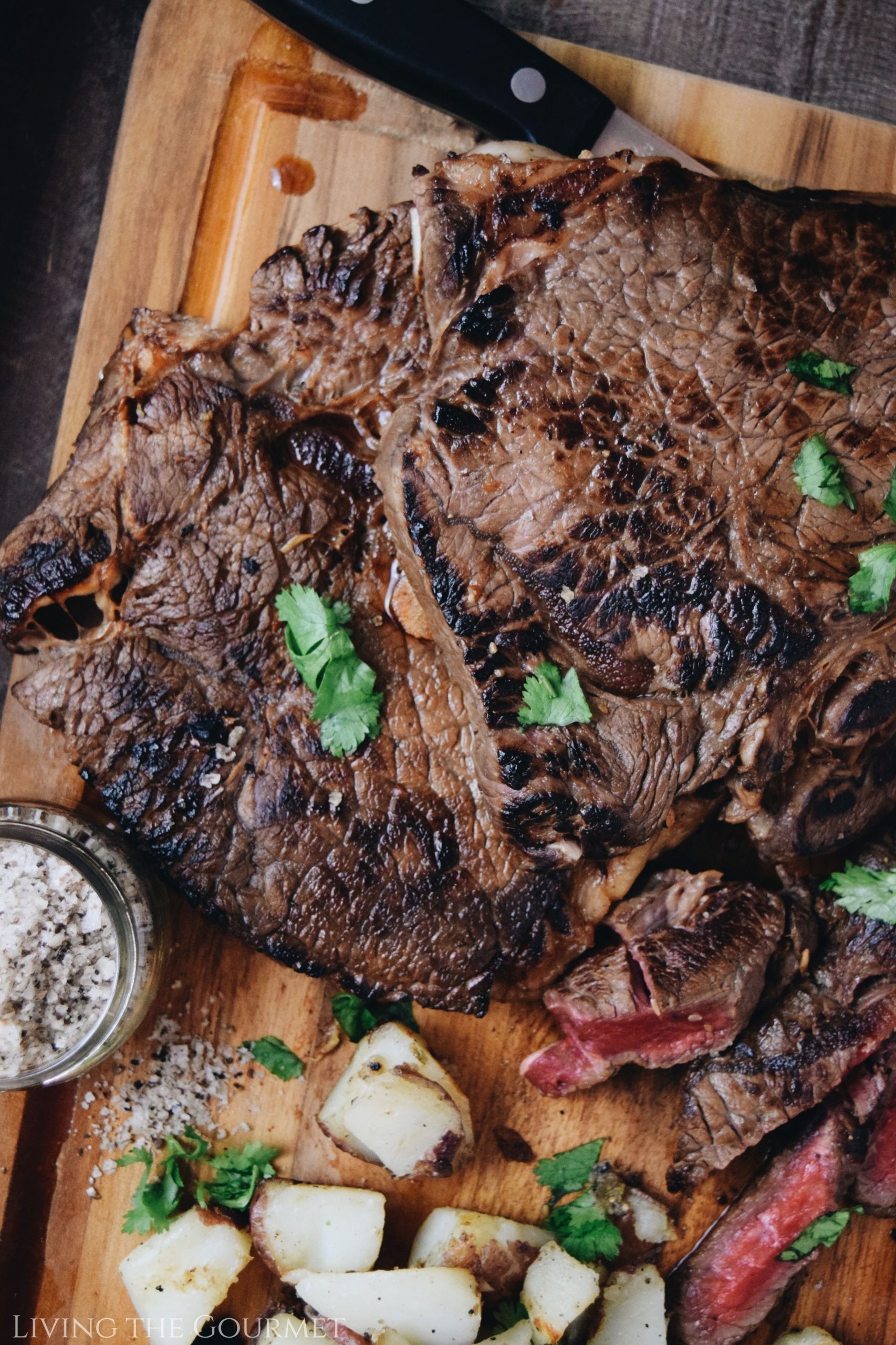 3) Butcher Shops vs Supermarkets. It wasn't that long ago that in order to get truly quality meat, you needed a quality butcher. That's less true today, since supermarket meat 'has' gotten markedly better, and this is especially true in metropolitan areas. However, up until just a few years ago local butcheries were going the way of the gourmet deli – they were disappearing. Yet, with Americans eating more meat than ever (you would never know it from current corporate culture), local butcher shops are experiencing something of a minor renaissance. But if supermarket meat is 'also' experiencing a renaissance of quality, one would be forgiven for asking "How can both of these things be true at the same time?" The answer is that your local butcher is better for things like prime cuts, fresh meat, rare or 'odd' cuts, and premium or 'specialty' brands that the local supermarket simply doesn't have the clientele for. In other words, if you 'know' that your local butcher shop stocks daily, or that they stock a particularly premium brand of meat, or if you want a rare cut of meat that supermarkets simply can't turn a profit on, then finding a good local butcher shop is the way to go.
4) Or opt for Butcher Box. Alternatively, you could skip searching for a local butchery or experimenting with various supermarket cuts and simply have delicious, prime meat delivered right to your doorstep courtesy of Butcher Box.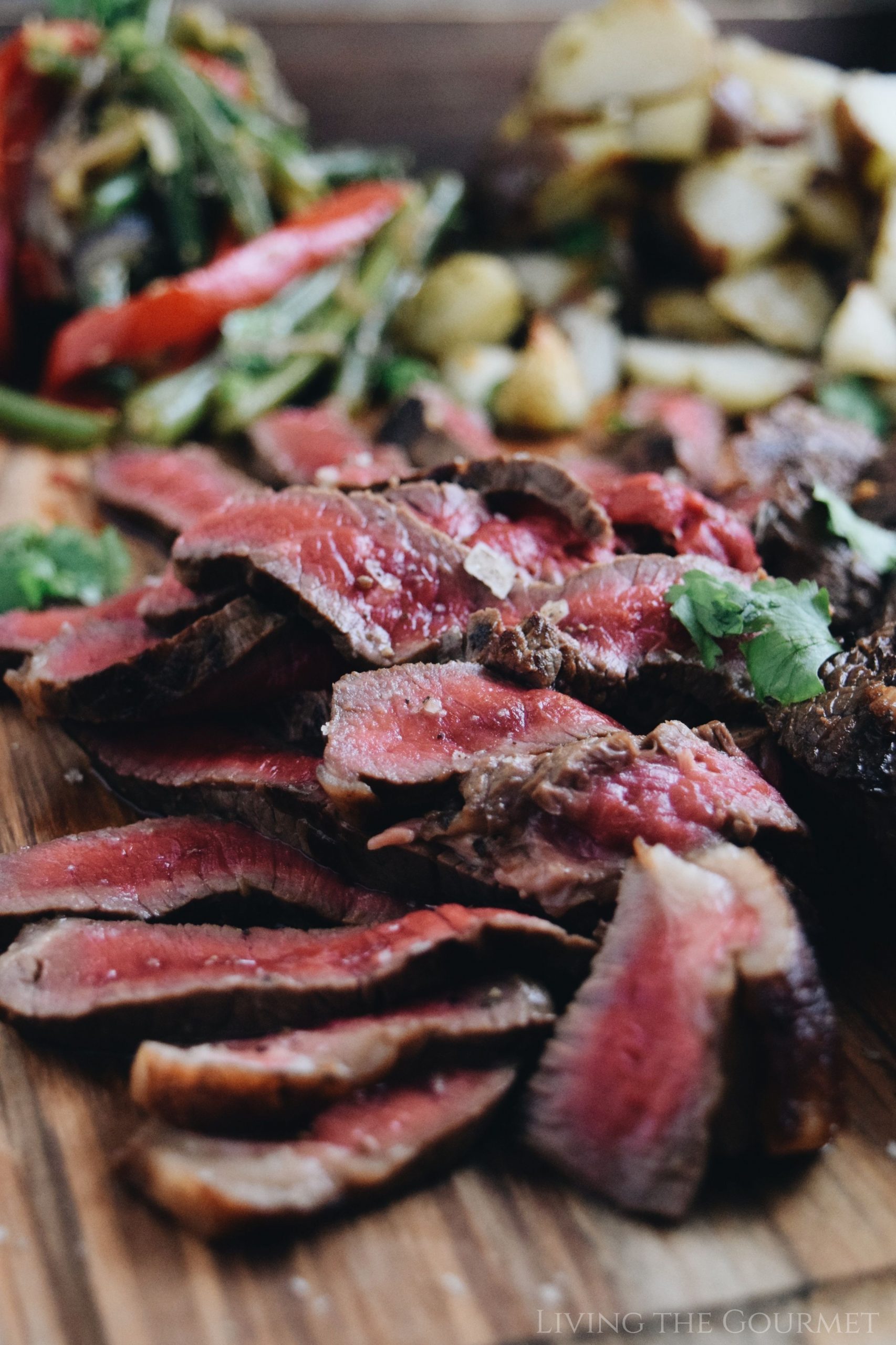 The Sides – Or How To Frame The Meat
On a steak platter, the pairings for the meat should be looked at in two ways. First, the they should be treated as adding 'color' to the platter, more or less 'fancying' up the look of the platter's presentation. Second, they should be treated as a palate-counterweight to the steaks, adding crispness and freshness, but without clashing with the flavors of the main attraction.
1) Crisp Salads. If you're pairing a salad with today's platter, you want one that melds nicely with the marinade. You might consider something like a Pickled Sweet Potato Salad, whose array of fresh ingredients pair excellently with the flavors of the marinade, while also contrasting nicely with the 'heaviness' of the beef.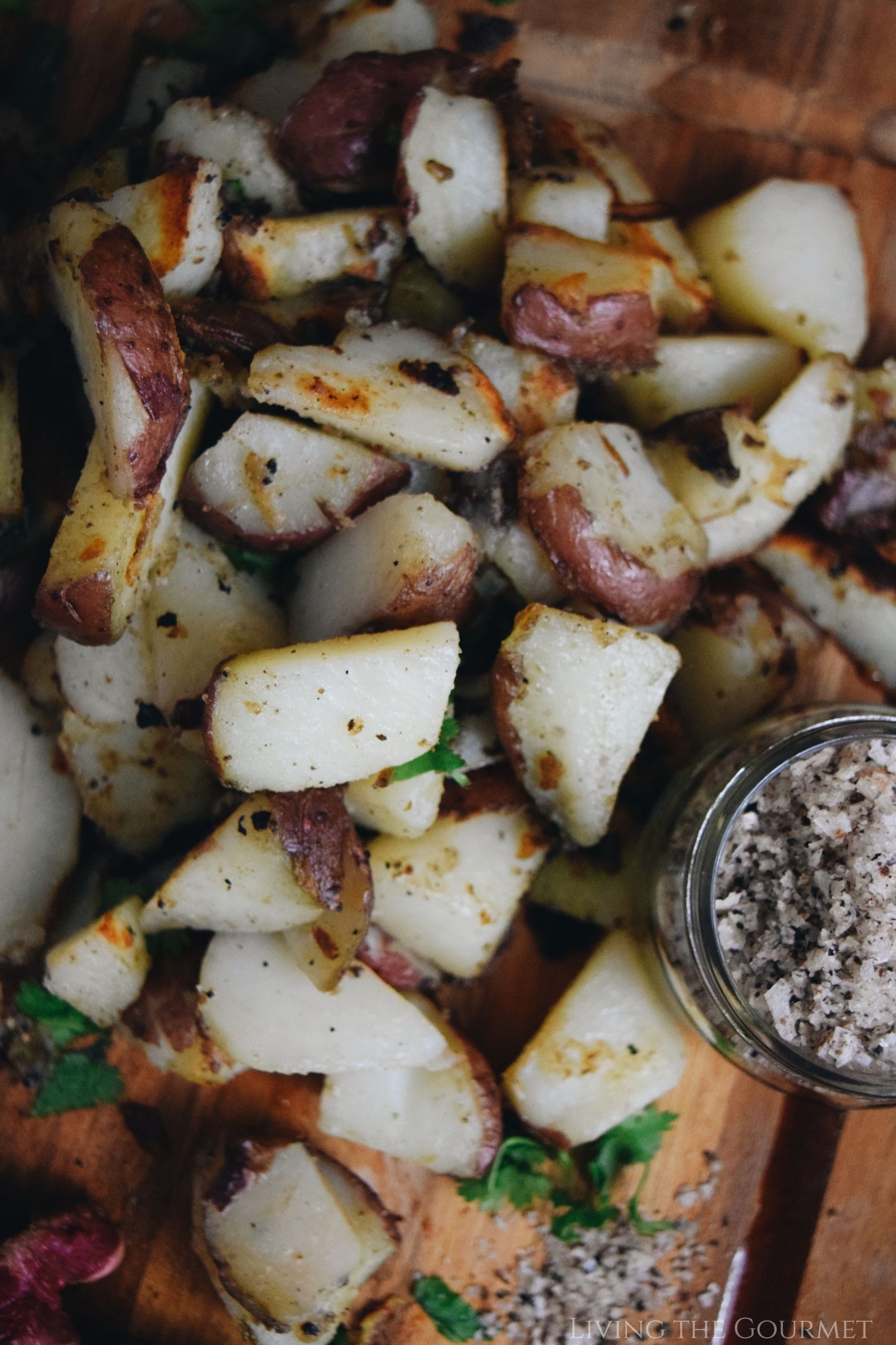 3) Hardier Sides. For today's steak platter, I'm being super-traditional with roasted potatoes, but you could easily play on the Terikyaki and Soy based marinade, and turn this into a Surf-N-Turf platter with a side of teriyaki marinated shrimp, ceviche, or squid salad – all of which would play nicely with the marinade.
4) Finger Food. To complement the 'social' bend of today's recipe, you might also consider arranging 'finger food' sides on the platter itself. Think of things like homemade crostini, perhaps left plain and paired with something like a homemade cannellini bean dip prepared with cilantro and garlic. Conversely, rather than leaving the crostini plain for a dip, they provide an easy means of 'getting fancy,' consider things like herbed goat cheese and nut crostini. I can also imagine pairing today's board with some fluffy homemade flatbreads and a serrano pepper salsa. That would actually be delicious. Try that out with my recipe here and tag me on Instagram with the results.
5) A Refreshing Drink. We've covered hardier sides and finger foods but what about drinks? Naturally, you want something refreshing to wash this all down with, enter my friends at Tavour, a subscription-based company built on curating a monthly box of craft beers and ales to suit all any occasion. Each box features a variety of different flavors and brews. Check out the Tavour App to learn more about this exciting experience.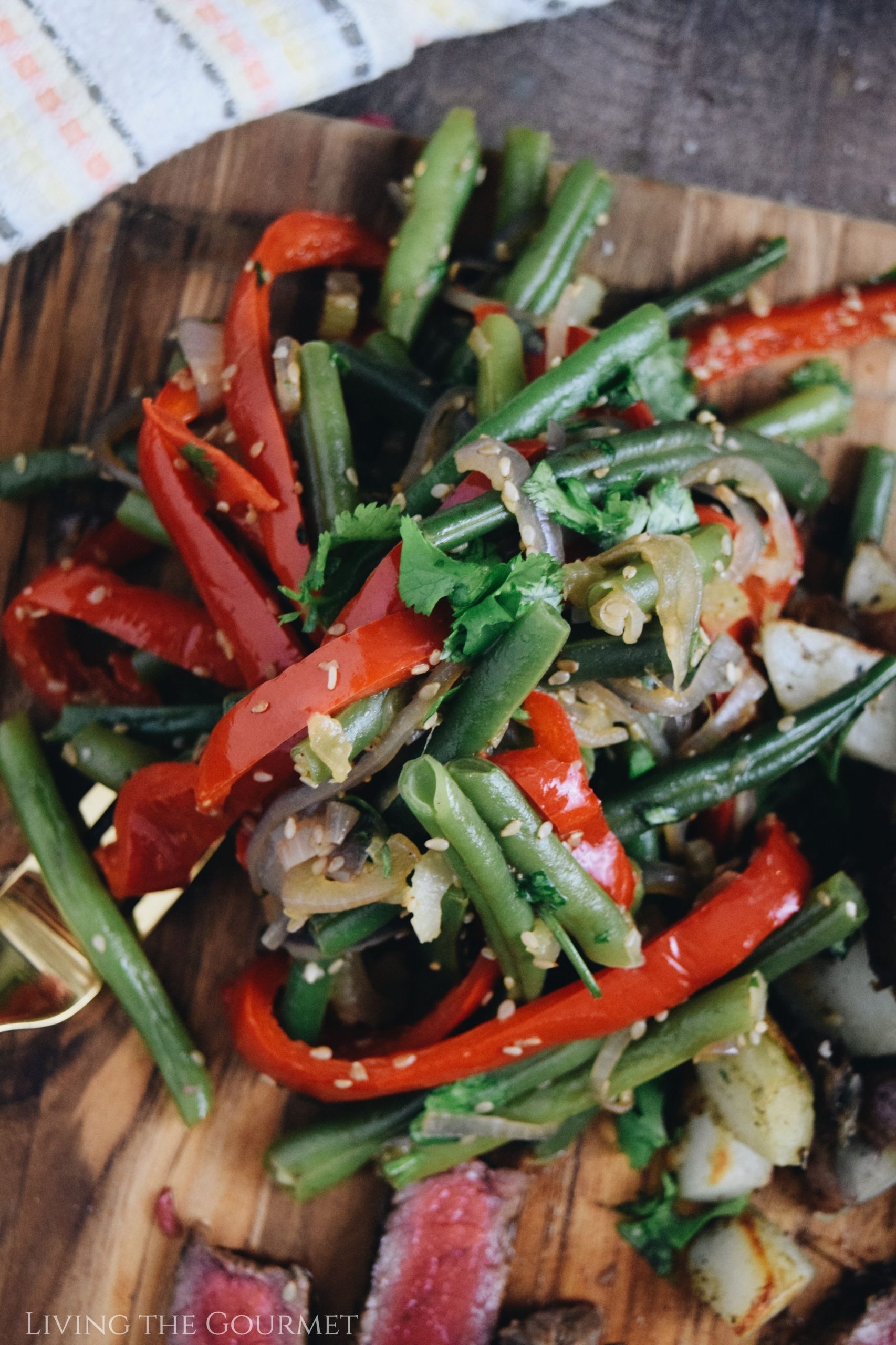 6) Cocktails. The classic combo of steak, potatoes, and a tall beer works just fine here. However, if you really want to fancy things up and play 'bartender' to your guests, our friends over at DrinkWorks have got you covered. Think of it as the "Keurig of Home Bars," simply pop a pod into the machine, and out comes a delicious, chilled 'adult beverage' (no ice required) that tastes like it was mixed by a master mixologist. With dozens upon dozens of drink pod flavors to choose from, including Margarita, Cosmopolitan, Mojito, Moscow Mule, Whiskey Sour, White Russian, and Old Fashioned, among many others, there's something for everyone.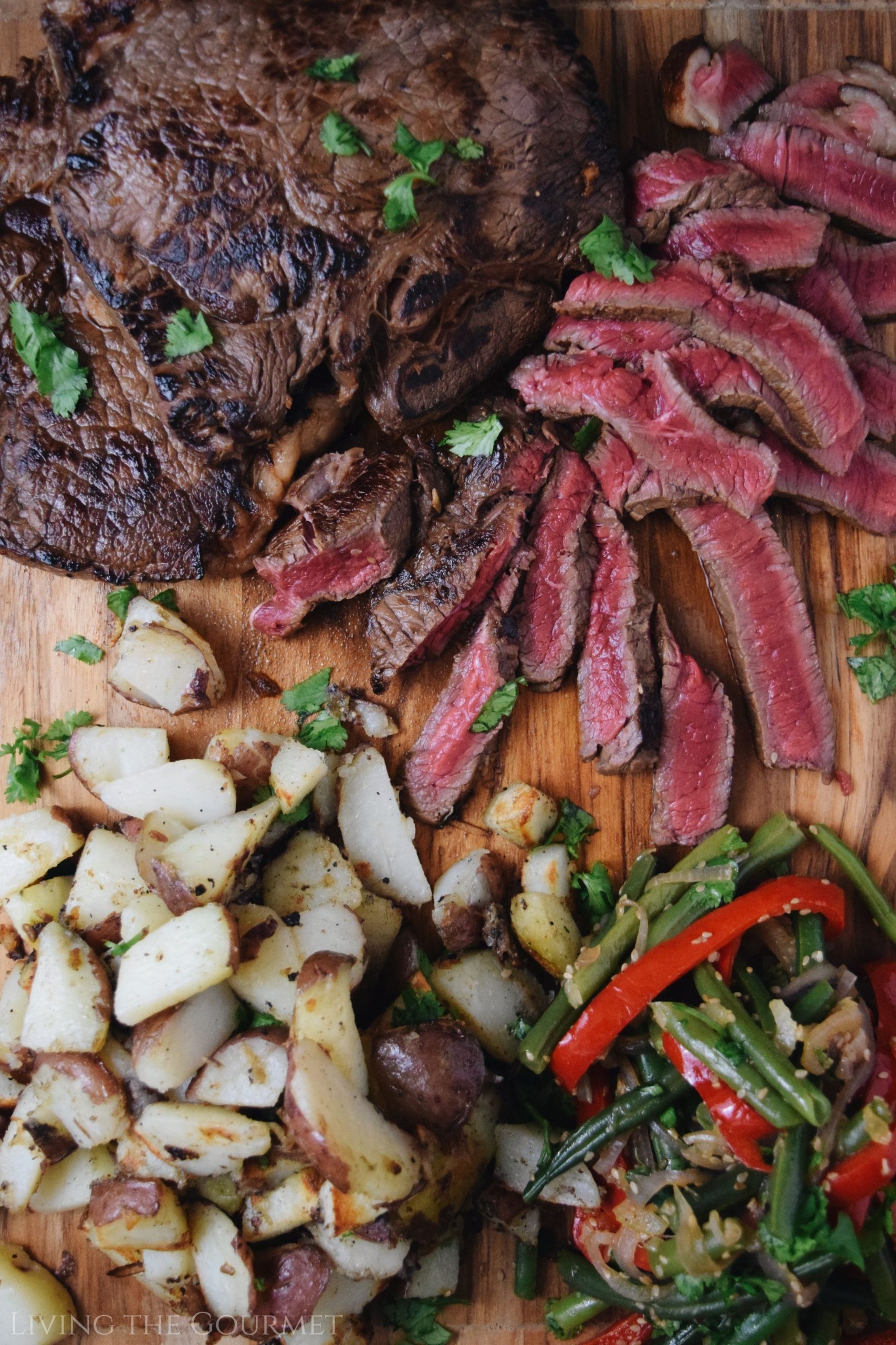 LTG Beef Favorites
1) Classic Roast Beef. The family beef dinner of bygone eras, this is my take on the classic 'Sunday Roast.' I prepared the roast with a mustard and garlic rub, roasted it over carrots, and then paired it with homemade steak fries.
2) Braised Rib Stew. Short ribs, peppers, and mixed veggies simmered in a garlic broth, and then set over hardy noodles combine to create a satisfying and warming stew.
3) Bacon, Onion, and Cheese Burger. Honestly, this is my new favorite burger ever, featuring crisped bacon, Jarlsberg cheese, and carmelized onions on a hardy sesame-onion roll.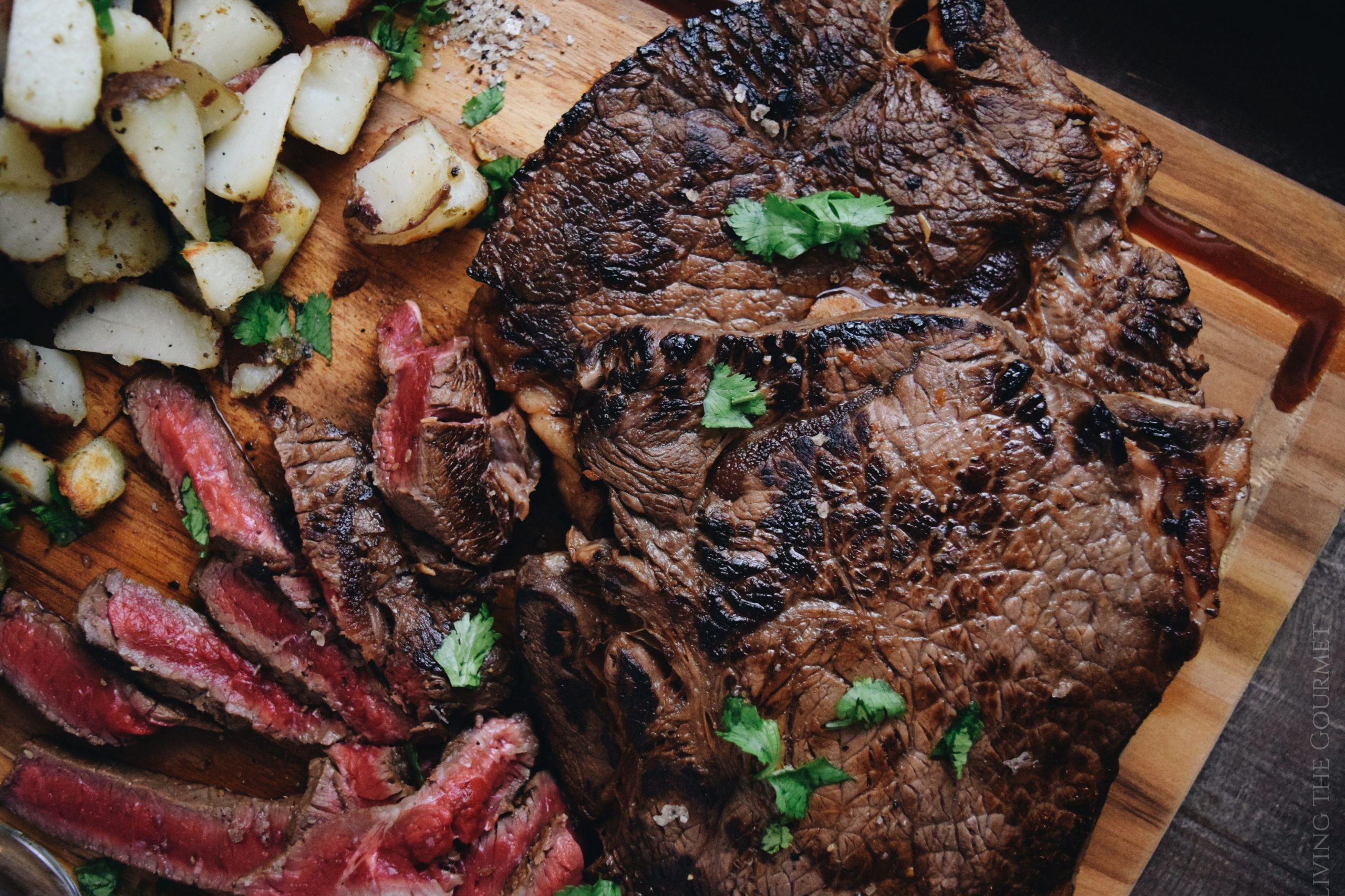 Print
Ultimate Steak Platter
Author:
Prep Time:

10 minutes

Cook Time:

20 minutes

Total Time:

30 minutes

Yield:

4

1

x
For the Marinated Steak:
3

–

1

lb

. boneless beef sirloin steak

1/2

cup

Soy Sauce

1/2

cup

Teriyaki Sauce

4

cloves of garlic – chopped

1

-inch piece of fresh ginger – sliced thin

1/2

cup

of fresh orange juice

1/2

orange – sliced thin – with skin

4

tbs. of apple cider vinegar
For the Sesame Mixed Greens:
1

lb

. of fresh green beans

2

stalks celery – sliced thin

1

red bell pepper – sliced thin

3

–

4

cloves of garlic – chopped

1

red onion – sliced thin

1

small bunch of fresh Italian parsley or cilantro – stems removed and chopped

2 tsp

. sesame seeds

1/2 tsp

. sea salt

1/4 tsp

. fresh ground black pepper

2

tbs. olive oil
For the Potatoes:
4

–

5

red potatoes – with skin

2

tbs. olive oil

1/2 tsp

. sea salt

1/2 tsp

. fresh ground black pepper
Instructions
For the Marinated Steak:
Combine all of the ingredients for the marinade in a bowl and stir.
Add the steaks; cover and refrigerate for 2 – 3 hours; turning the steaks occasionally.
Remove steaks from marinade and place in a heated cast-iron frying pan.
Cook the steak over high heat until a beautiful golden crust forms, approximately 1-2 minutes per side; reduce heat a bit and cook to desired doneness, about 2 minutes per side for rare.
*NOTE: For rare sirloin steak, aim for a final internal temperature of 120–130°F. Medium rare is 130–135°F.
Let the steaks rest for a minute or two before slicing.
For the Sesame Mixed Greens:
Bring the green beans, in salted water, to a boil then reduce to a simmer for 10 – 12 minutes. Drain and let cool.
Heat a cast iron frying pan with the olive oil and add the celery, garlic, red bell pepper and onion and sauté until the garlic is fragrant and the onion is softened.
Add the green beans and the sesame seeds and toss. Season with the salt and pepper and then taste for seasoning.
For the Potatoes:
Boil the potatoes until fork tender; drain and let cool. Give the potatoes a rough chop.
Heat a large cast iron frying pan with the olive oil.
Add the potatoes and let them get golden on each side.
Season with the salt and pepper and then taste for seasoning.
Notes
*Prep Time does NOT include Inactive Prep Time.
Recipe Card powered by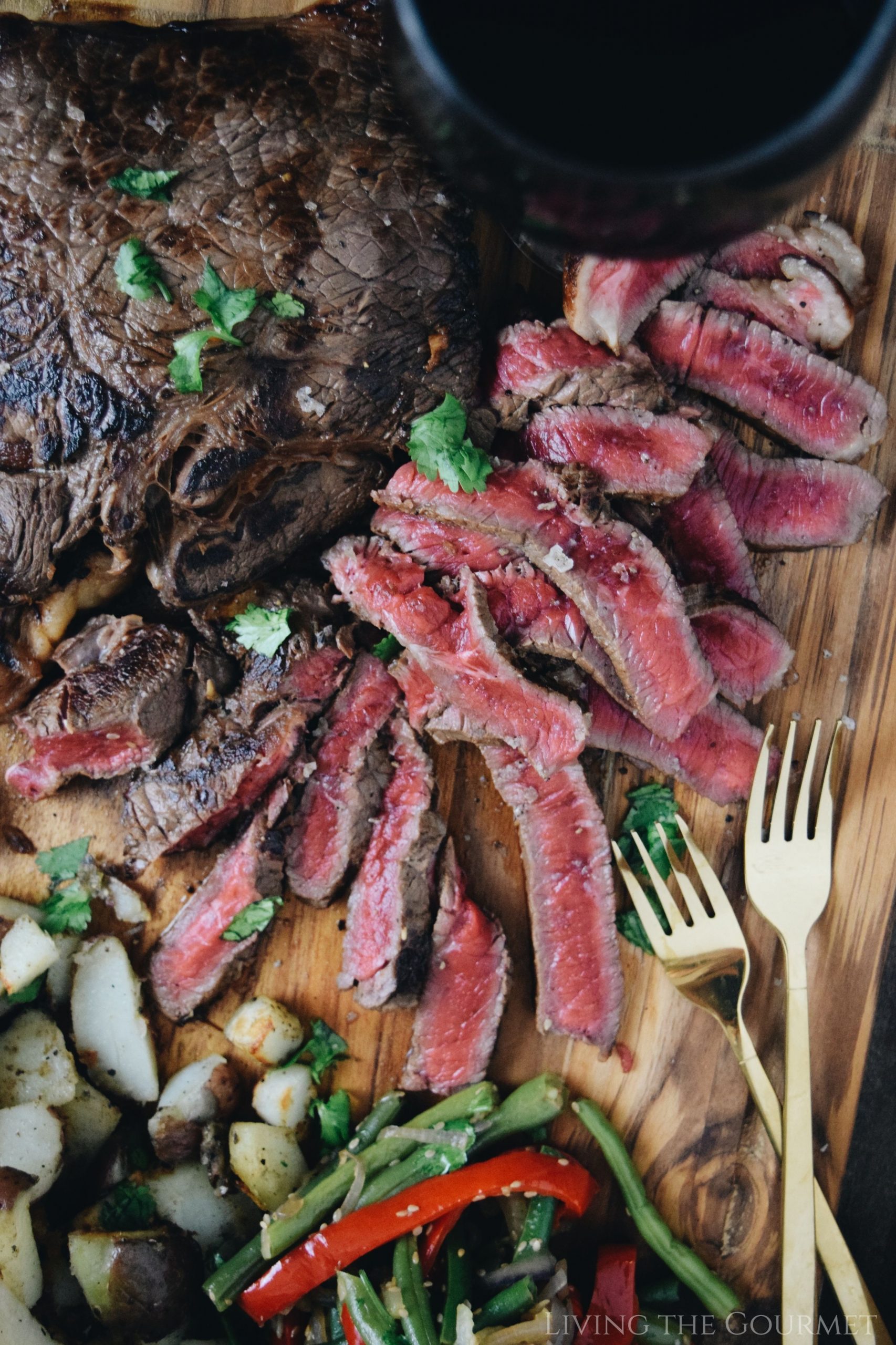 If You Enjoyed Today's Recipe…
Be sure to follow us on Instagram to stay up to date with all things Living the Gourmet, and for more great recipes, tips and tricks.
Did you make this recipe?
If so, let me know in the comments down below, or post a picture to Instagram, or to Pinterest, and I'll give you a shoutout on Instagram, or post your pin to one of my Pinterest boards!
3