Bring the heat this season with this fresh Serrano and Tomato Salsa and serve with your favorite chips, crackers, or homemade flatbreads as a delicious spread.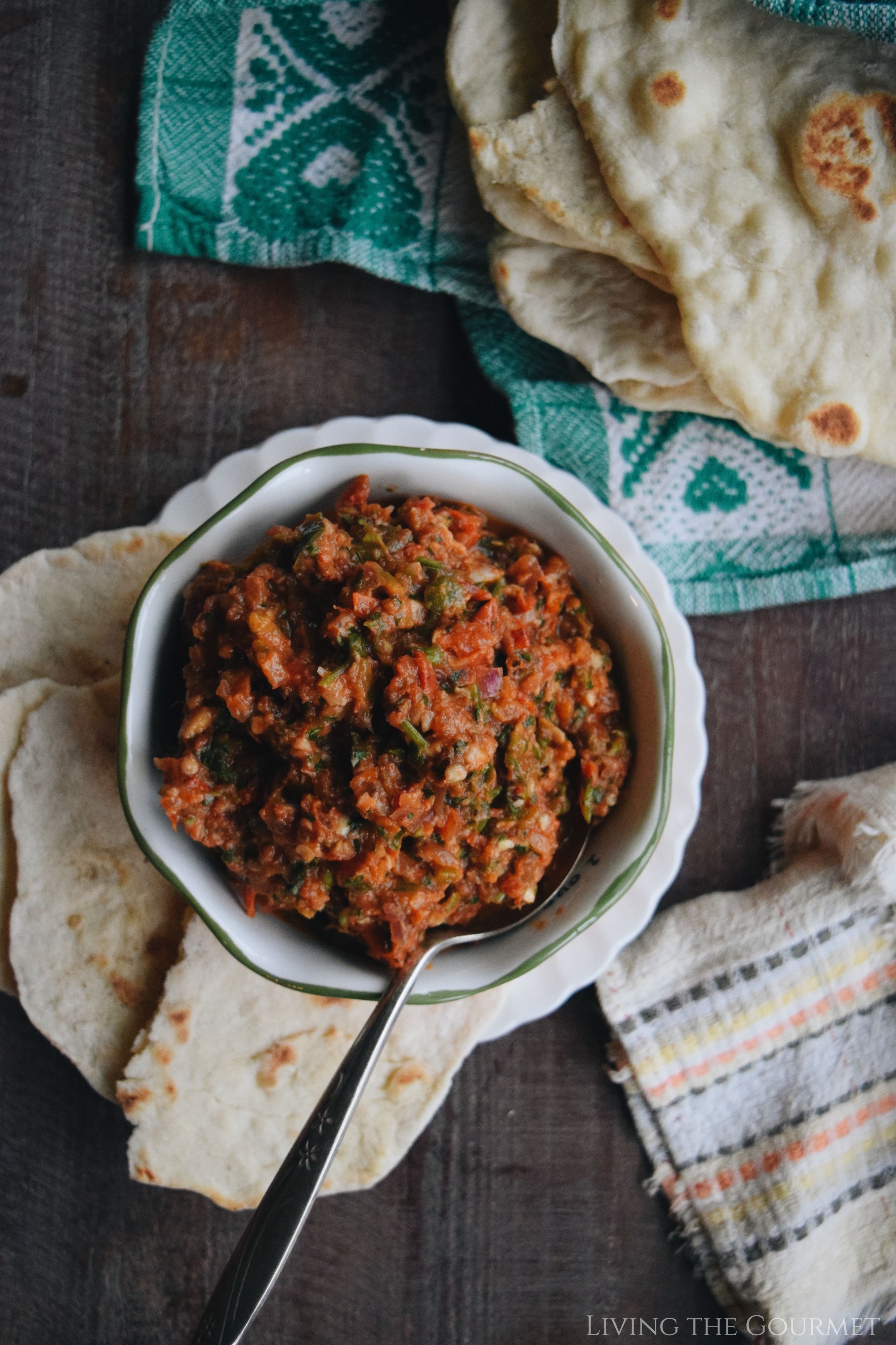 Today we're turning up the heat with a Serrano and Grilled Tomato salsa, where the primary ingredient is, as you might have guessed – serranos. Twenty of them, to be precise.
Versatile, simple to make, and intuitive to experiment with to fit your palate, today's salsa is must in these final days of summer and beyond. Now, let's get to it.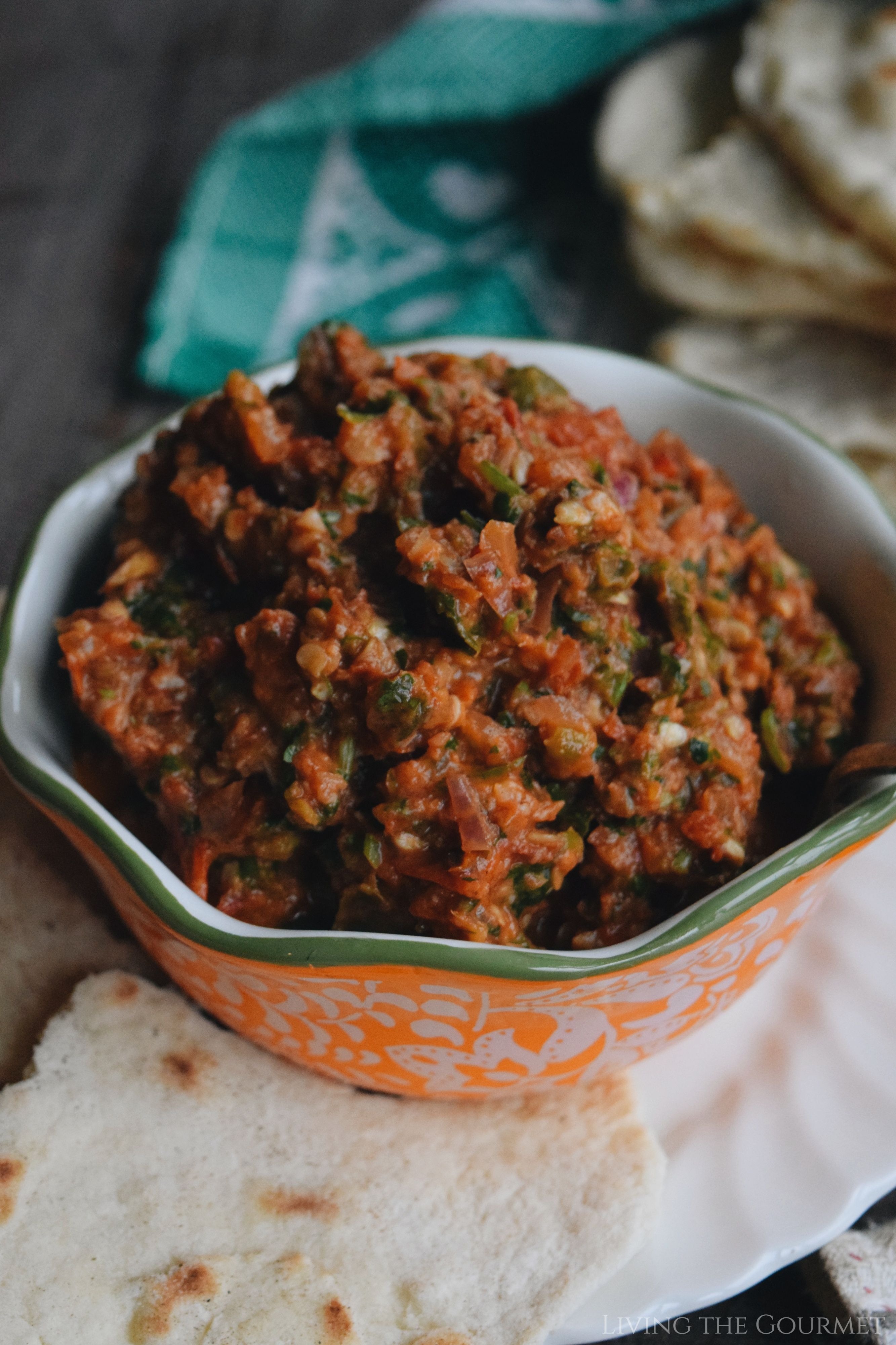 Why You'll Love Today's Recipe
1) Not Just Mindless Heat. A lot of recipes that advertise themselves as 'spicy' are hot for the sake of being hot, where their capsaicin level if both the defining trait and flavor. Now, while I'm certainly someone who's of the mind that "hotter is better," even for my palate heat is hardly an attraction unto itself. I like there to be some nuance, something the heat is either complementing or being framed by – and that's precisely what today's salsa does, where a variety of umami, fruity, and salty flavors meld together against a fiery serrano backdrop.
2) Super Versatile. Whether you're serving this as a dip alongside tortilla chips, or as a topping to steak, or with eggs, or as a spread on pitas, today's salsa is truly about as versatile as they come – provided you're up for some heat.
3) Something Different. While I love a classic red or green salsa as much as they next person, I'm always craving something just a tad different, something that breaks the mold on the overly commercialized "salsa as battled tomato sauce" equation, and today's recipe – at least for my palate – fits that bill rather nicely.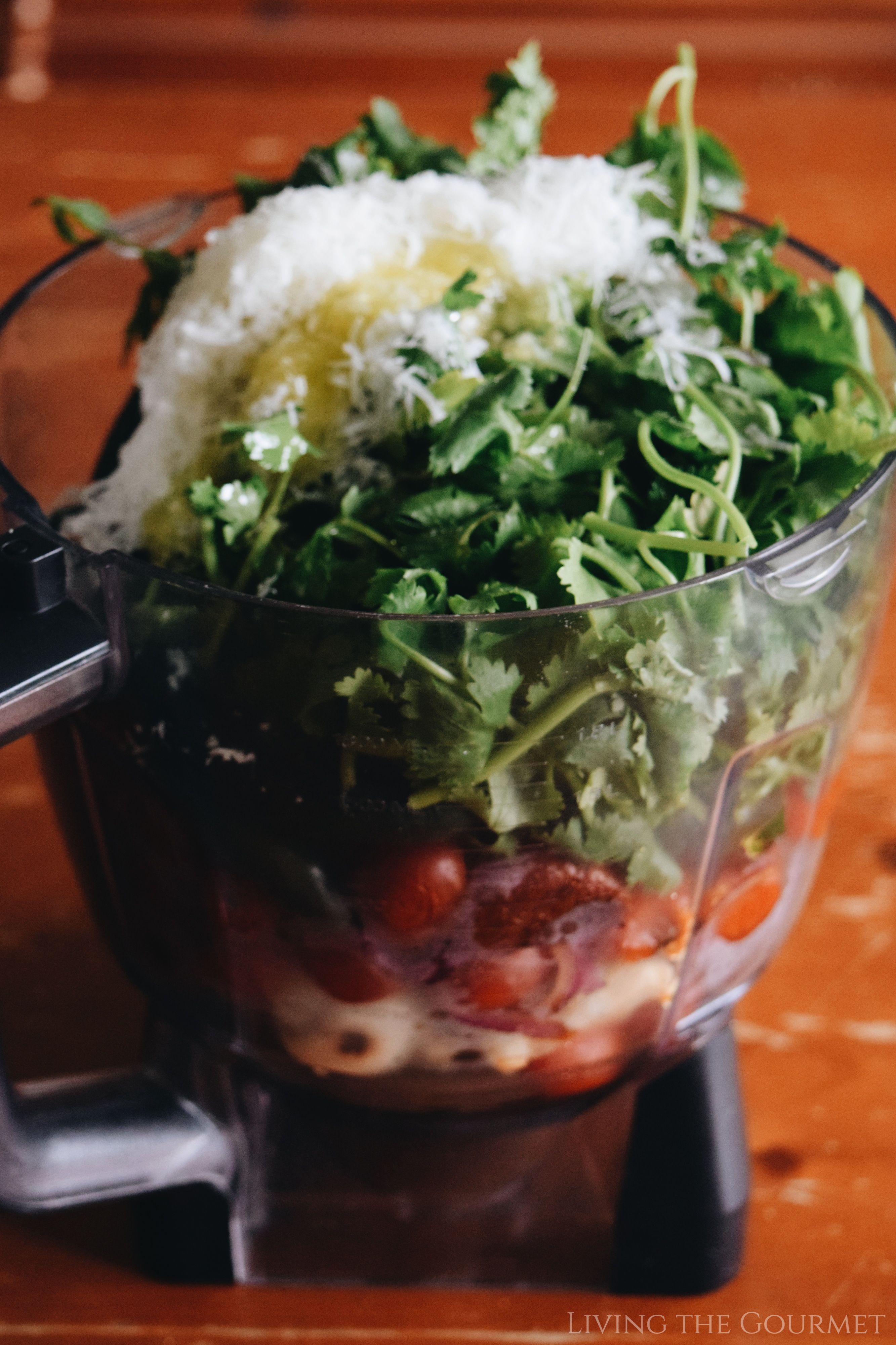 Pairing Today's Salsa
While the obvious choices like tortilla chips are a perfectly fine pairing for today's salsa, I thought I would share a few more ideas with you to really let today's recipe shine.
1) On Steak. Today's salsa would be absolutely delicious spread on top of your favorite cut of steak. A basic recipe would work best, such as my marinated sirloin recipe HERE.
2) Crostini. On top of crostini, dusted with either a bit of fresh parsley or cilantro, or perhaps grilled onions, this salsa would be delicious. I have a basic crostini recipe HERE and HERE.
3) Flatbreads and Pitas. As pictured in today's photos, homemade flatbreads are a great pairing for today's salsa. Grab the recipe for my flatbreads HERE.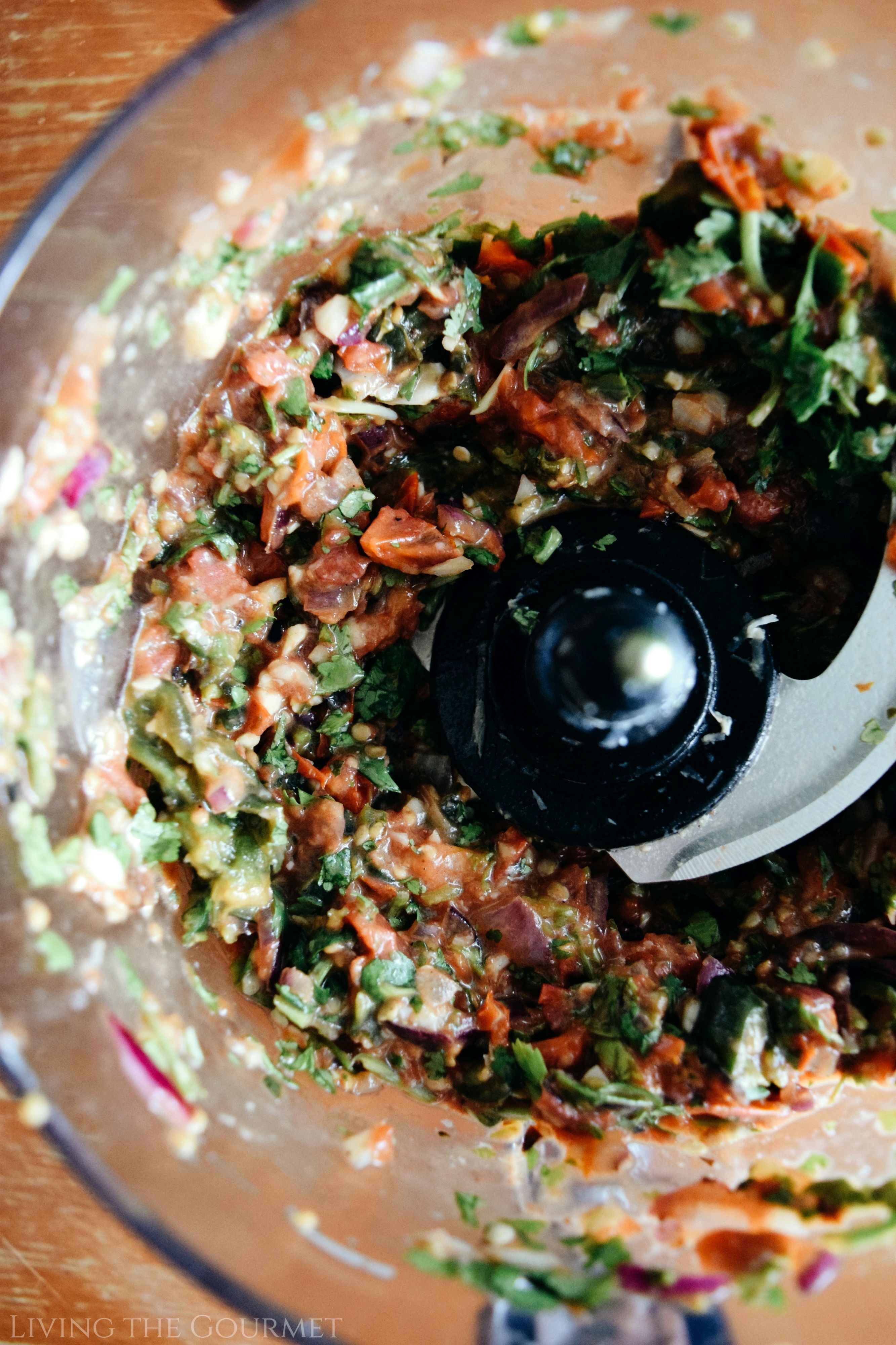 Ingredient Notes
1) The Serrano Peppers. More Than Just Heat. These are 'not' just a flavoring mechanism in today's salsa, they're actually also the 'meat' of the dip, providing most of the 'flesh' carrying the flavor – as you might be able to tell from the rather high count in the ingredient list. As a result, cutting down on their count is probably not advisable, unless you substitute in an equal quantity of something else to take their place, but then at that point the recipe starts to become something else entirely, as the unique flavor and texture of the serrano 'meat' is what makes this salsa unique.
2) Sea Salt. It Makes a Difference. Since we aren't cooking the salsa after mixing it in the food processer, the added texture of 'whole' or 'uncooked' sea salt helps add an extra layer to the texture of the salsa, making a subtle but ultimately 'noticeable' difference.
3) Anchovies. I've been using these quite a bit lately, and the reason why is that they just add so much on their own. Meaty, salty, savory, and just a tad fishy all at once, they add a splendid complexity to a properly balanced recipe, bringing an umami profile that few other ingredients can do in such a small quantity. That said, if you really can't stomach anchovies (as many can't) feel free to substitute in two tablespoons of fish sauce, and just a pinch more seas salt.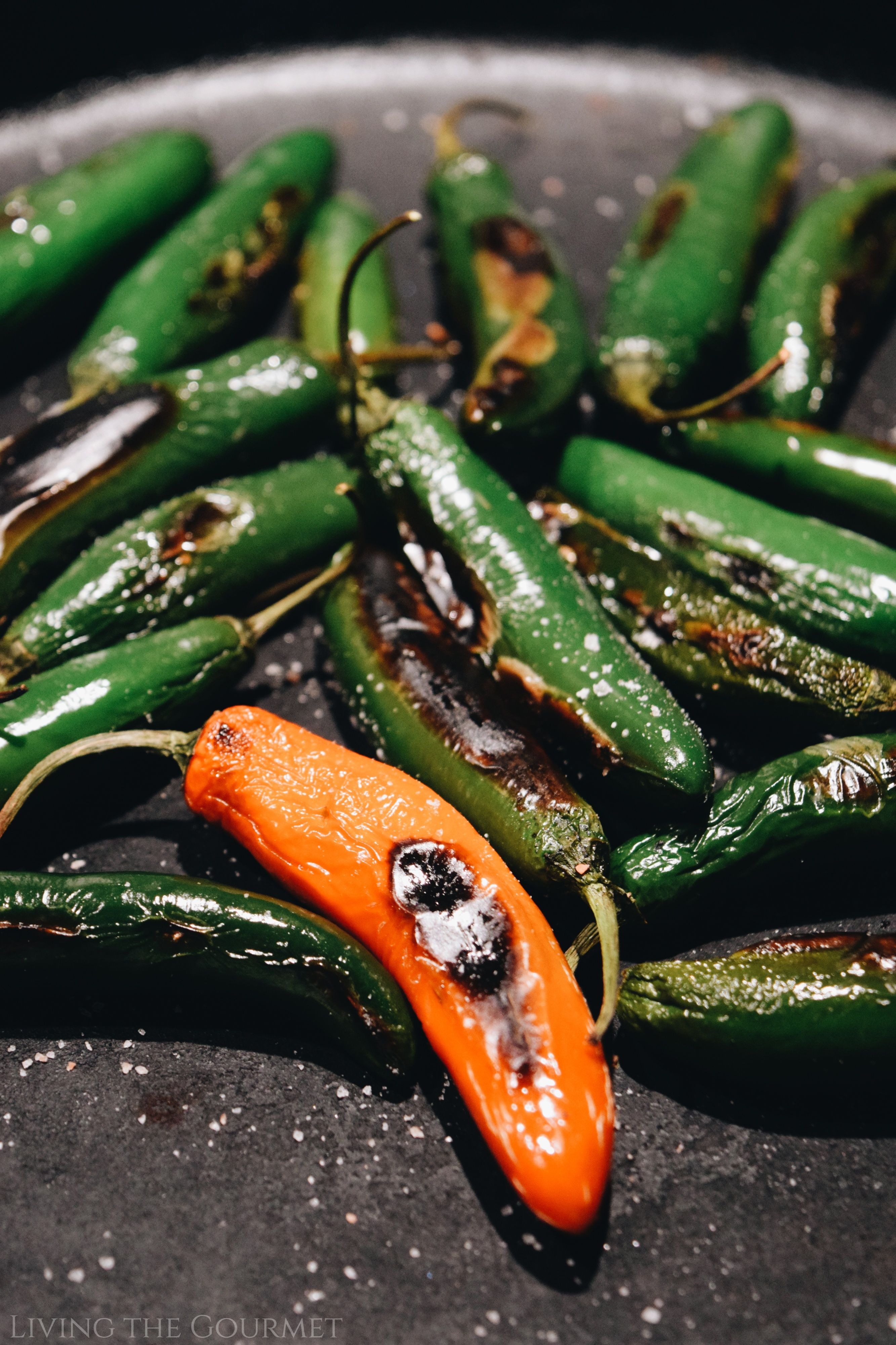 Print
Serrano and Tomato Salsa
Author:
Prep Time:

10 minutes

Cook Time:

10 minutes

Total Time:

20 minutes
3

cups

grape tomatoes

20

small Serrano

6

–

7

large cloves of garlic

1/2

large red onion – sliced

2

oz

. anchovies – in olive oil

2

tbs. capers plus a tbs. of caper juice

2

tbs. lemon juice

1/2

cup

of grated Romano cheese

2

cups

of loosely packed cilantro

3

–

4

tbs. olive oil

1 1/2 tsp

. sea salt
Instructions
Heat a large cast iron frying pan and place the tomatoes in a dry pan. Sprinkle with sea salt and allow to char. Remove from pan and let cool.
Place the 20-small Serrano in the dry cast iron frying pan and sprinkle with sea salt and allow the peppers to achieve a nice char. Remove from pan and set aside to cool, then remove the stems. I did not remove the seeds for the extra heat, this is purely according to how much heat you like.
Place the sliced onion in the dry cast iron frying pan and let the onion grill to a nice golden color. Remove from pan and set aside to cool.
Place the garlic cloves in the dry cast iron pan and let the garlic get a bit of a char. Remove from pan and let the garlic cool.
Place all of the ingredients, along with the olive oil, cilantro, capers and caper juice, lemon juice, anchovies with olive oil, Romano cheese and salt in a food processor, if your processor is not bit enough you may do this in two batches, and process to a nice consistency. Taste for salt, you may desire a bit more.
Serve with your favorite flat breads or crackers.
Recipe Card powered by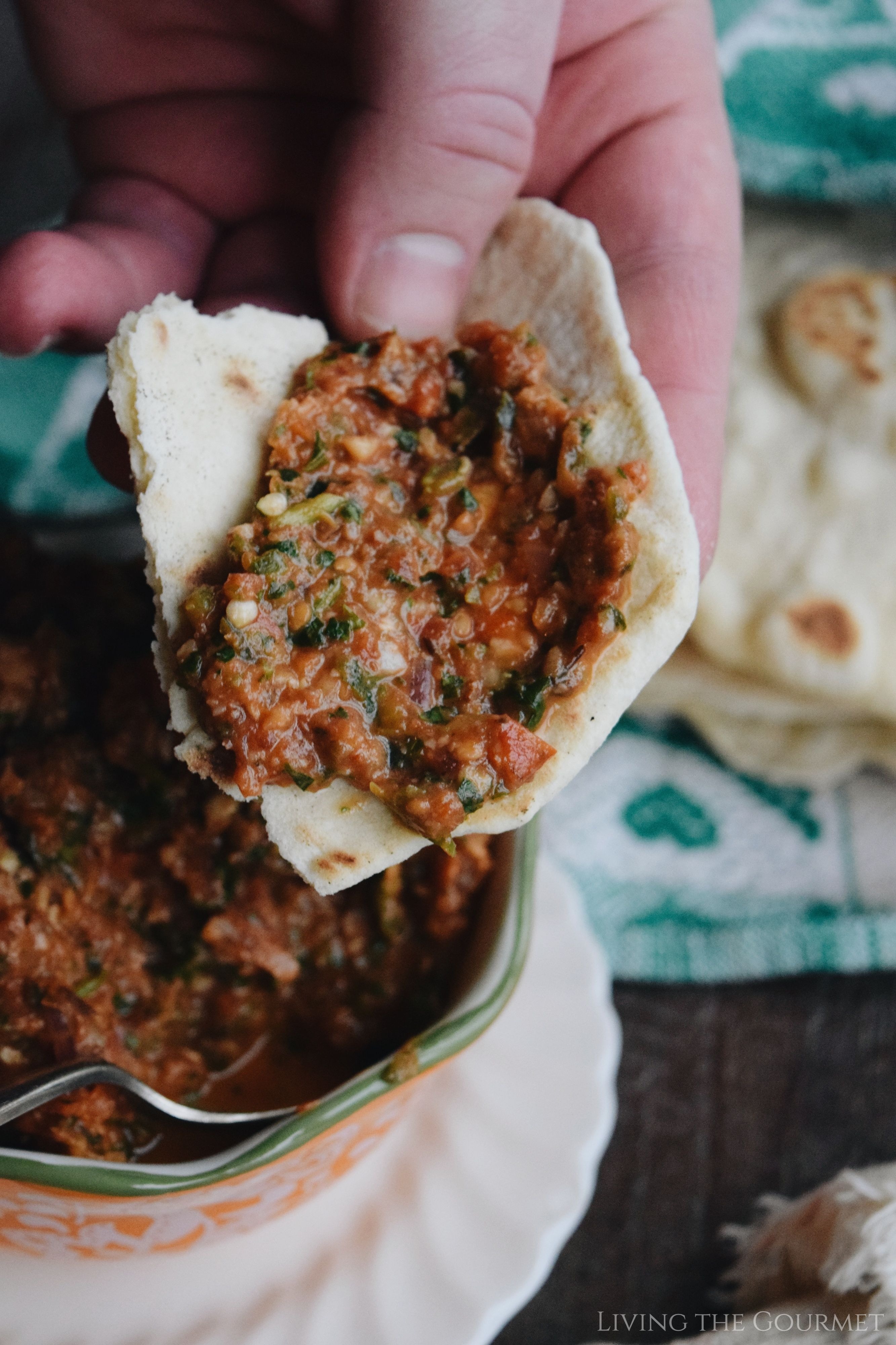 Did you make this recipe?
If so, let me know in the comments down below, or post a picture to Instagram, or to Pinterest, and I'll give you a shoutout on Instagram, or post your pin to one of my Pinterest boards!
If You Enjoyed Today's Recipe…
Be sure to follow us on Instagram and Facebook for more great recipes and to stay up to date.
Enjoy with Love!
0