This post has been brought to you by Tavour. All opinions expressed are my own. The following message is intended for those 21+. Please enjoy responsibly.
Today, we're cooking up an old school roast beef with a mustard rub, which we'll be pairing with an Asian-style Coleslaw, a combo that's perfect for wintry nights in, or intimate holiday gatherings, and we'll be doing this with a little help from our old friends over at Tavour, who we're delighted to welcome back to Living the Gourmet – but more on them in just a moment.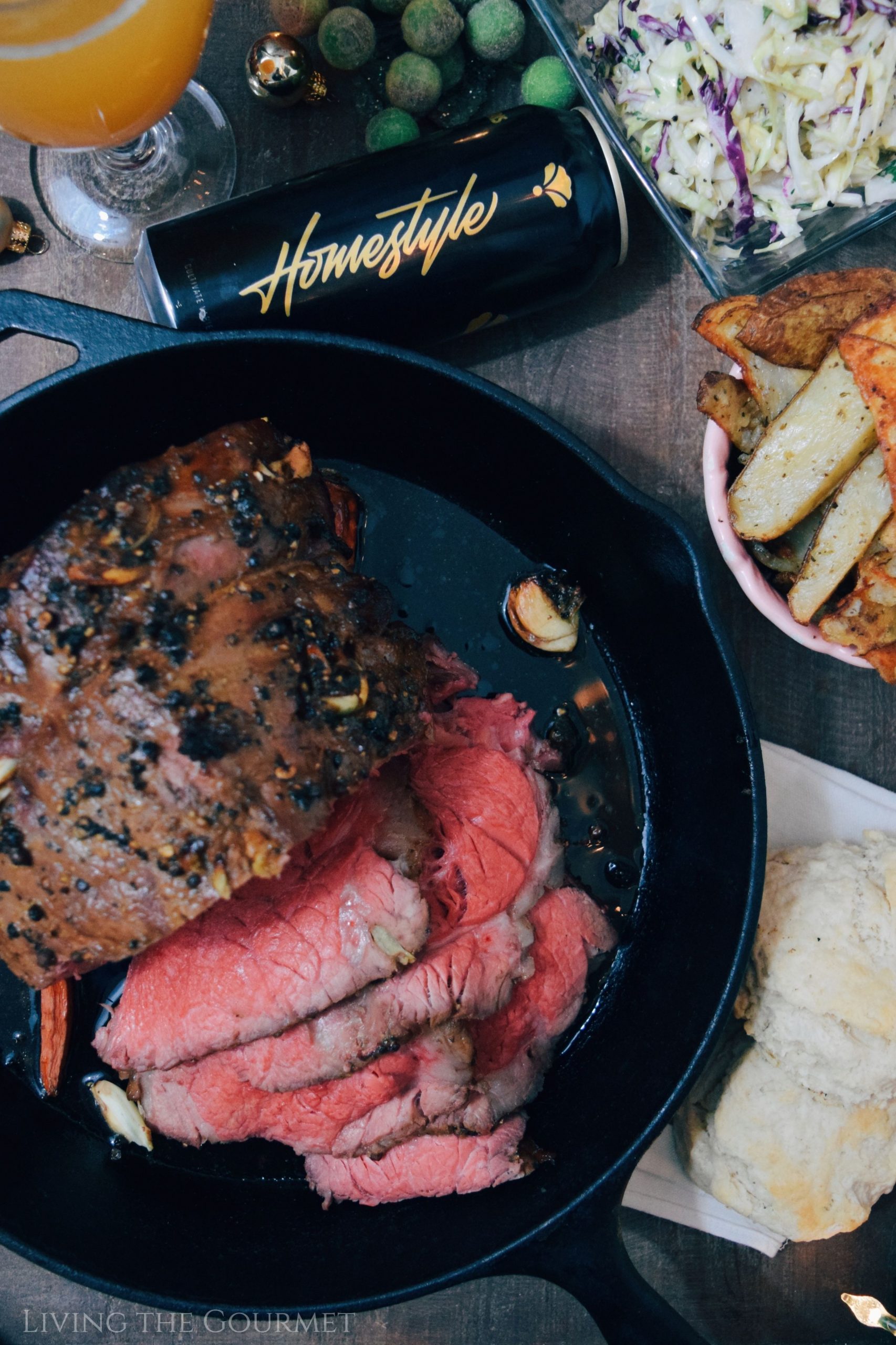 The Beef – We've Got It
1) Top Round – Ideal For Roasting. This is the cut of beef most commonly found in deli-style 'roast beef,' it's also a slow cooker favorite, and is the most common type of meat used in London Broil – and there's a reason for this. The top round is cut from the inside of the cow's hind legs. As you might imagine, due to the cut's location, this a piece of meat that's under constant stress and use. This portion of the cow's hind legs are analogues to our own calves, which are put to use literally every time we so much as take a step. This means that the top round, similar to chuck roast, is a 'tough' cut of meat, making it less than desirable for steaks. Top round is also a very lean cut of meat, having virtually no marbling, and being far leaner than chuck, which also has the effect of making it less than ideal for sausages or burgers. However, these very same qualities make it great for slow roasting and braising. In addition, this relatively limited range of uses also has the effect of driving its price down, making one of the more affordable cuts of meat available.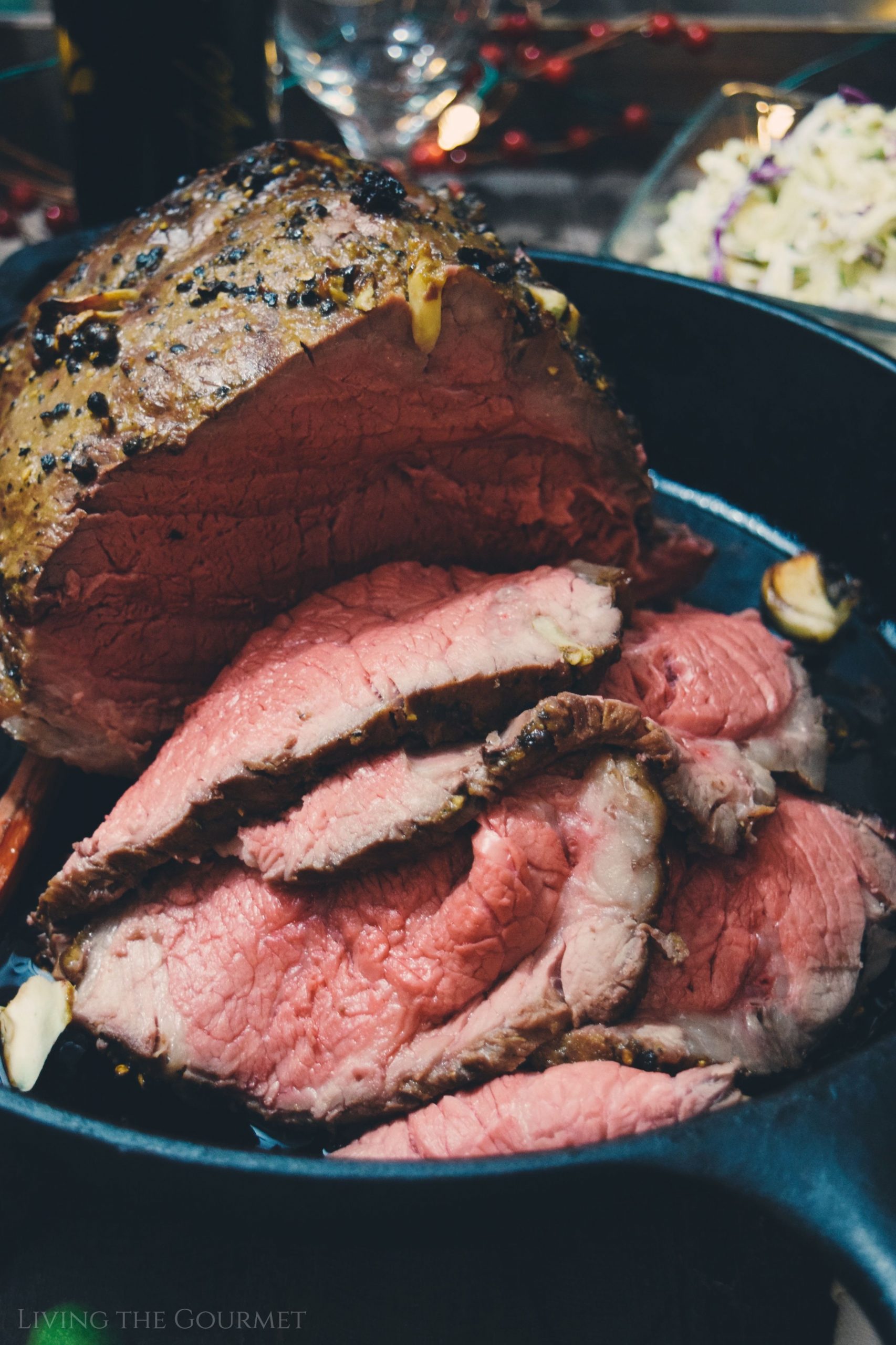 2) Top Round Steaks – Do's and Don'ts. Top round is simply delicious when roasted, but in my opinion trying to serve it as a steak is a bit like trying to square a circle. That said, top round steaks often feature quite a bit of 'production-side' tenderization before they make it to consumers – you can use your imagination as to what that entails – and that's what turns me off the most about them. However, if you do find yourself into possession of top round steaks (since they are so easy on the budget they are sometimes hard to resist), there are two ways to make them palatable. The first is to marinate them thoroughly (preferably overnight), and then grill them, either on the barbeque or stovetop on a griddle or cast iron pan. The marinating process will help to tenderize this otherwise tough cut, while providing a nice extra layer of flavor. The second way is to coat them (thoroughly) in salt, pepper, and garlic powder (or whatever rub you prefer), and then grill them rapidly over very high heat, and then cut them as thinly as you can manage against the grain. Conversely, you could of course combine these two prep methods for the 'best' results.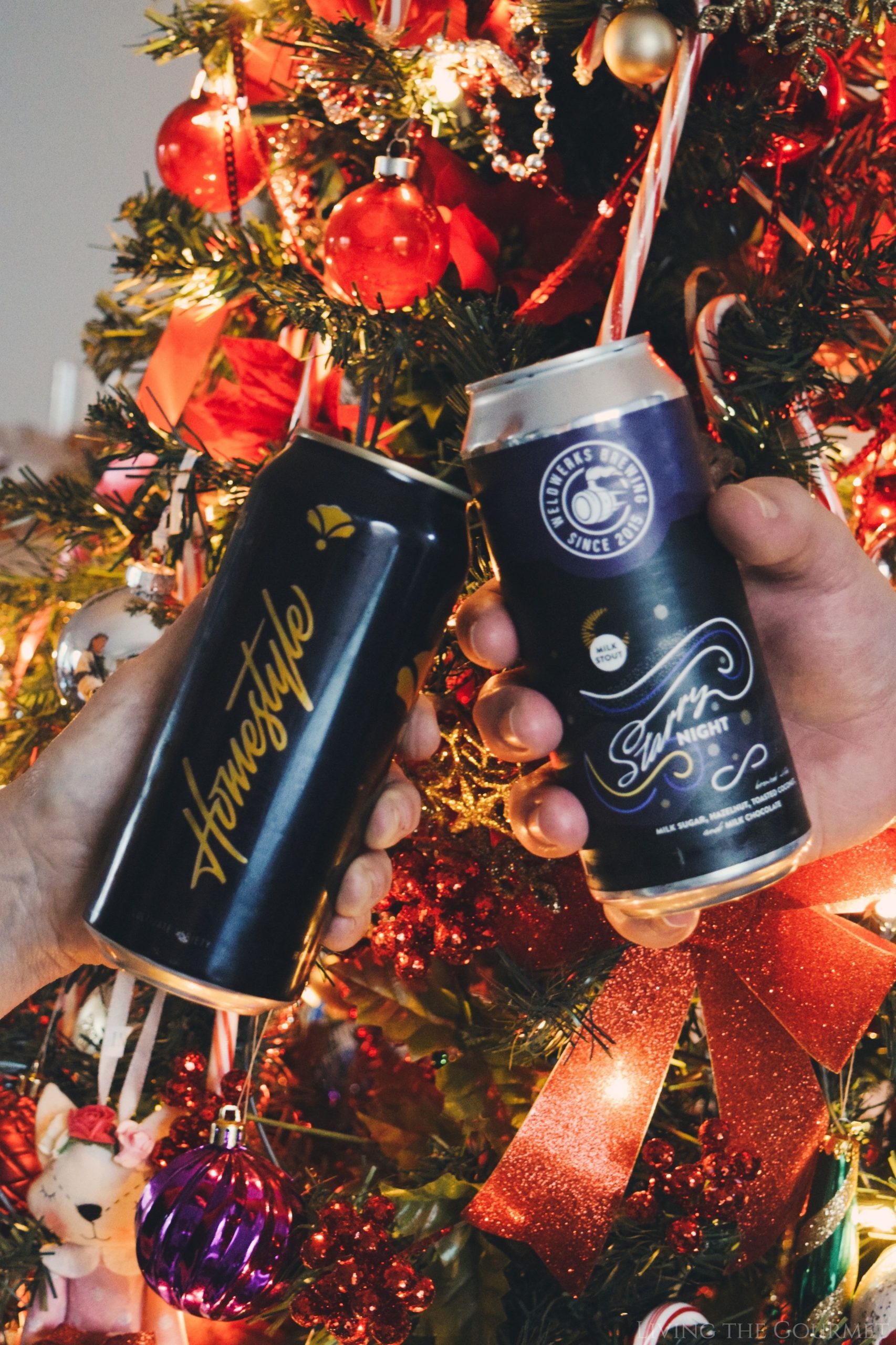 The Beer – We've Got That Too, and So Can You
Roast beef and a dark or 'dense' beer is match made in heaven, like vanilla ice cream and chocolate syrup, the two just go together, and from the pictures below, you can see that's exactly what we did with a little help from our friends over at Tavour.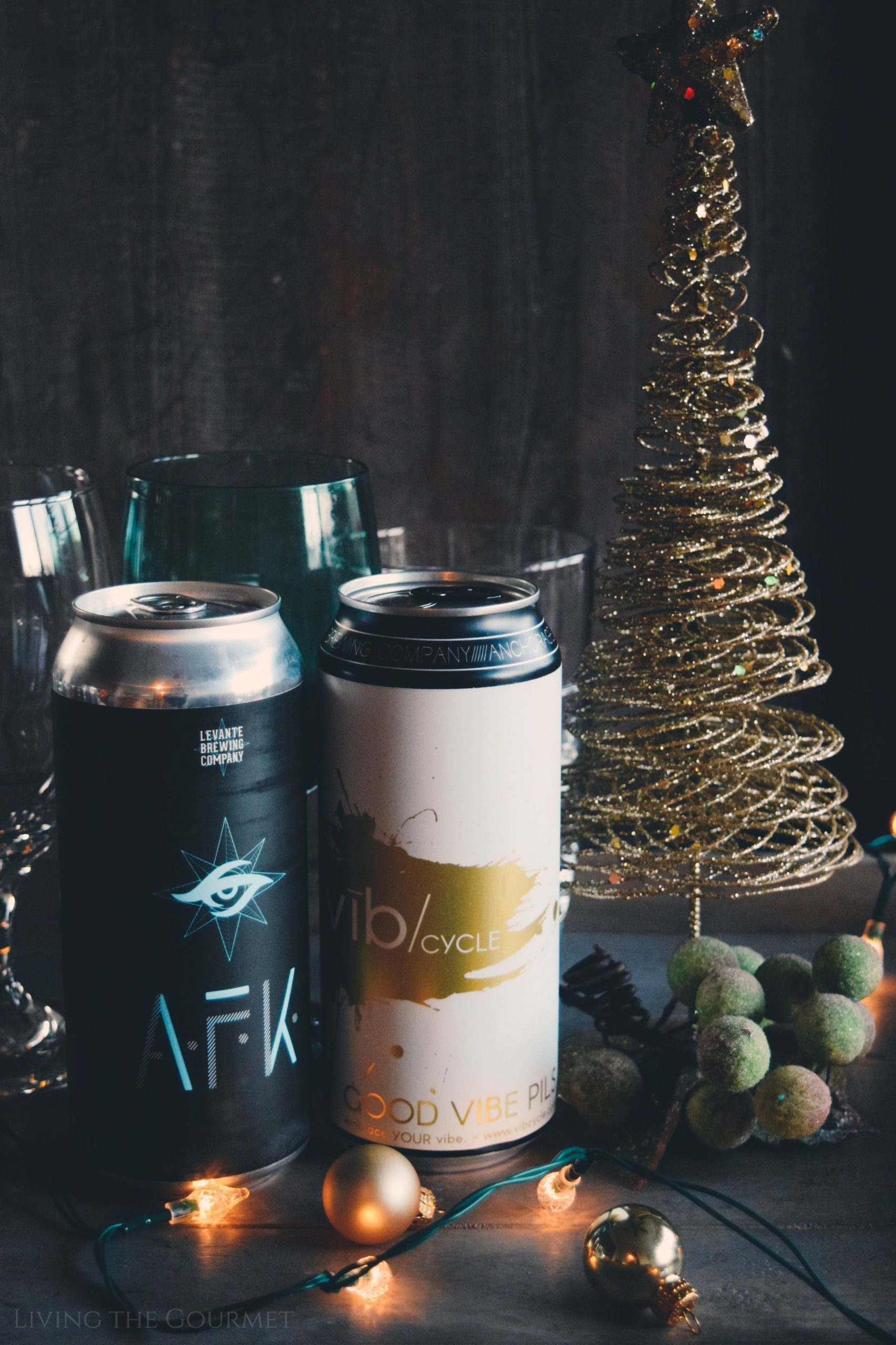 For most, it can be intensely difficult to actually 'find' great craft brewers or microbreweries, in much the same way as it can be difficult to find independent or 'boutique' wineries of decent quality. More often than not, it happens purely by accident or word of mouth. However, what if you had someone who sought out great craft beers for you, and then sent you a nice hefty crate of craft beers that you yourself handpicked from their selection?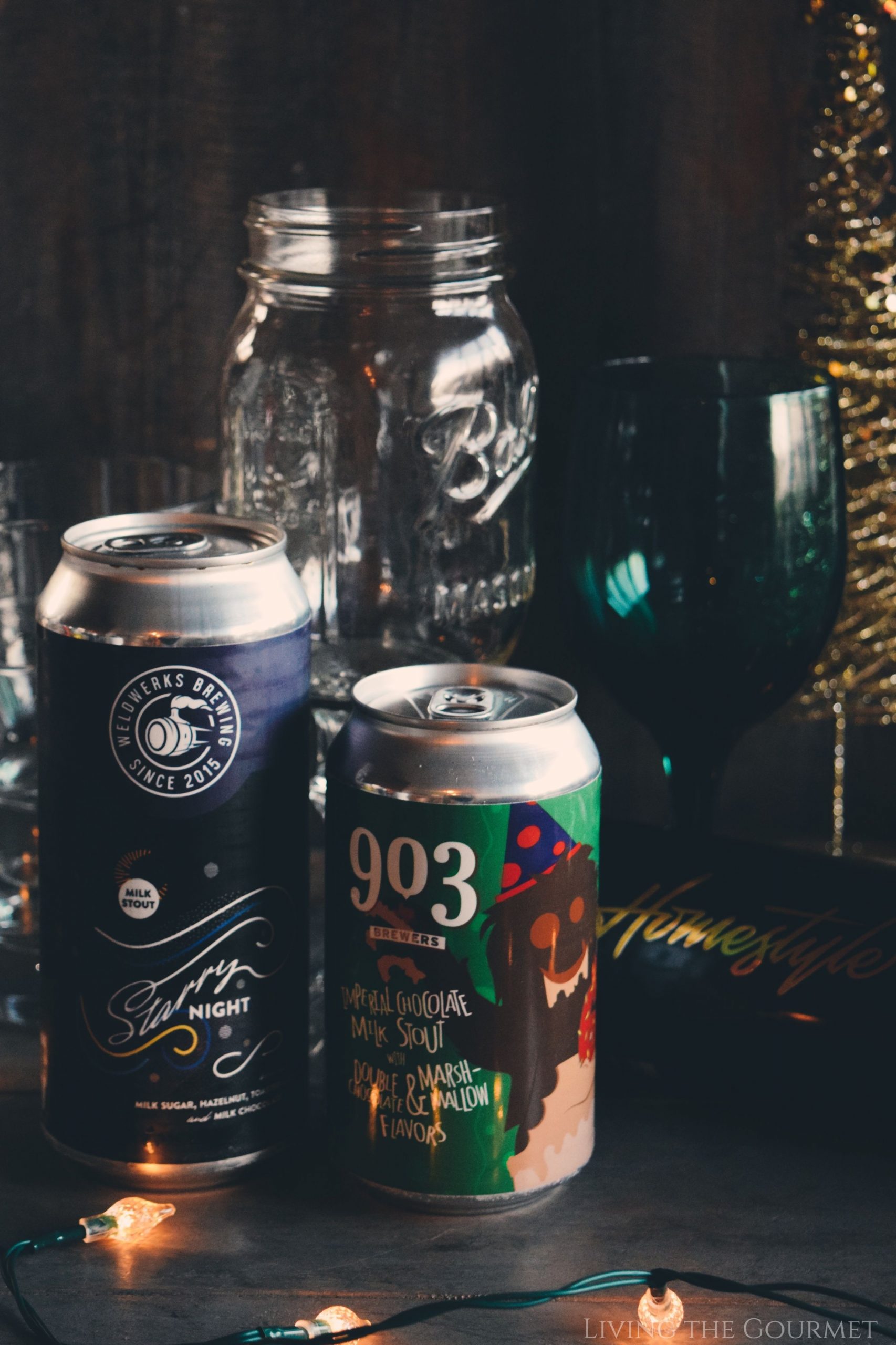 That's precisely the service that our friends over at Tavour provide. They work with over six-hundred independent craft breweries across the US. Through Tavour, you'll learn about delicious craft beers, and from the beers and breweries you're shown, you can select which you think sound right for you, and then you can have them shipped right to your door.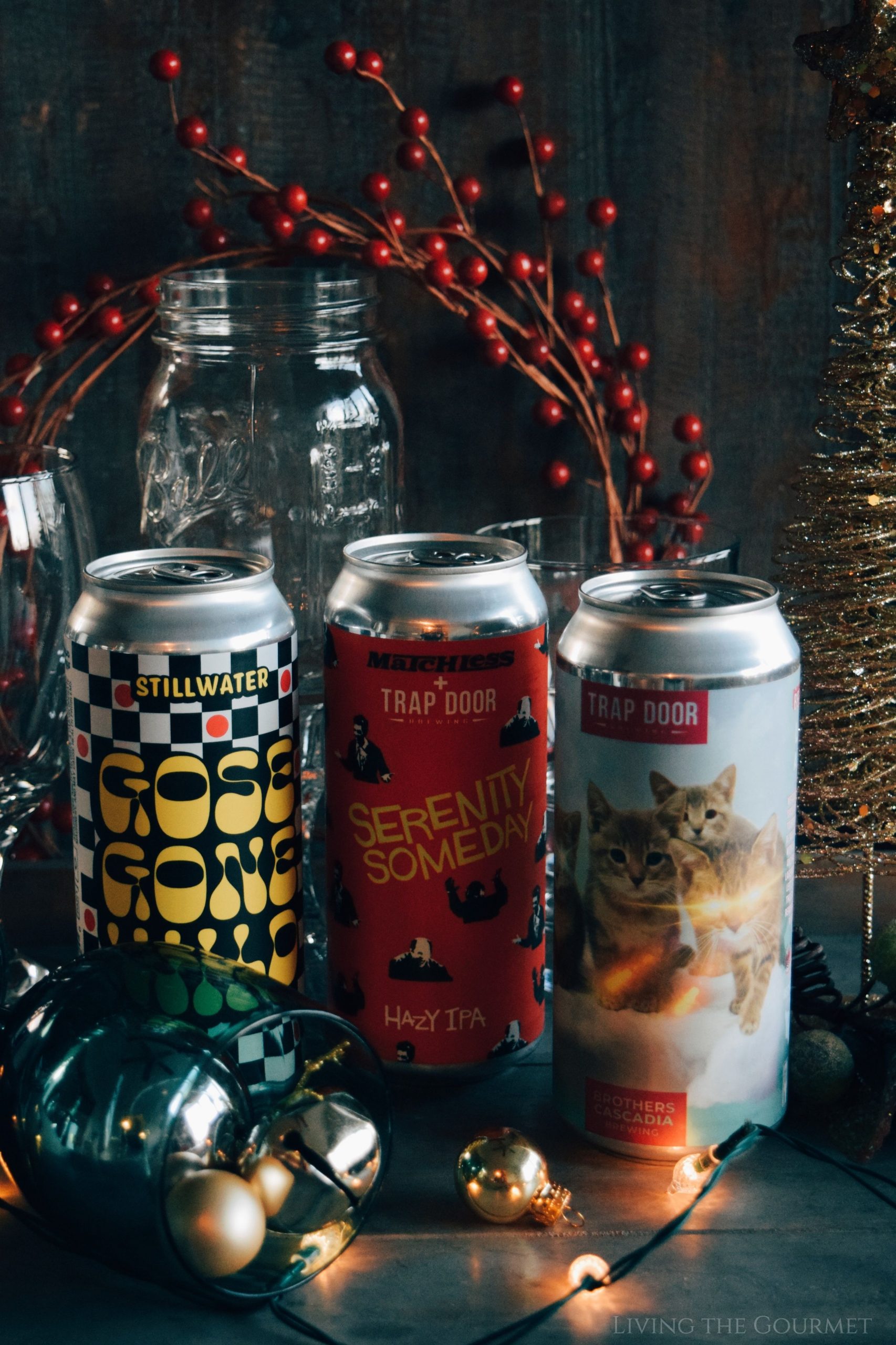 The best part? The curating service is absolutely free. You only pay for the beers you want.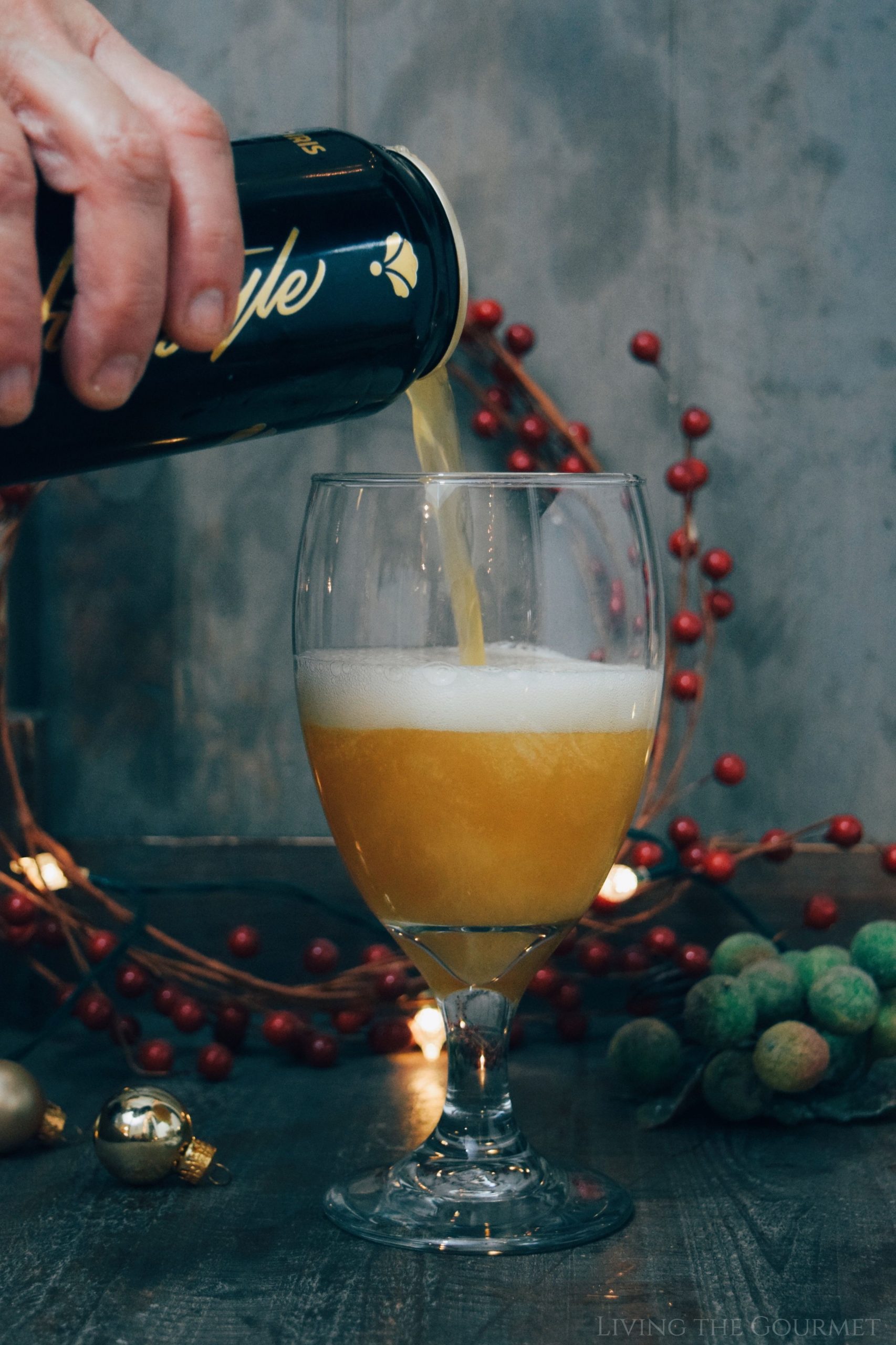 Print
Classic Roast Beef featuring Tavour Craft Beer
Author:
Prep Time:

15 minutes

Cook Time:

1 hour 30 minutes

Total Time:

1 hour 45 minutes

Yield:

1

5lb. beef roast

1

x
5

lb

. Top Round Roast Beef

4

–

5

Garlic cloves

4

–

5

carrots
For the Mustard Rub:
1

tbs. spicy mustard

1

tbs pepper corns – crushed

1 tsp

. sea salt

2 tsp

. balsamic vinegar

1 tsp

. garlic powder
For the Asian Slaw:
1

small head of white cabbage – sliced thin

1/4

heat of red cabbage – sliced thin

1

bunch of fresh cilantro – stems removed and chopped fine

1

inch piece of fresh ginger – chopped fine

1

tbs of everything bagel seasoning or sesame seeds
For the dressing:
4

tbs. of mayonaise

2

tbs. of cider vinager

2

tbs. of relish

1/2 tsp

. of sesame oil

2

tbs. of honey
Instructions
For the roast:
Place the carrots on the bottom of a large cast iron frying pan.
Place the roast of top of the carrots.
Cut 4 – 5 small slits in the roast and stuff the whole garlic cloves in the slits.
For the rub:
Combine all of the ingredients for the rub in a small bowl and stir.
Rub the mustard rub all over the roast.
Preheat Oven 350 degrees F.
Cook the meat 20 minutes per lb.
Remove the roast from the oven and loosely cover with tin foil. Let the meat rest for 12 – 15 minutes before slicing.
For the slaw:
Combine all of the ingredients for the slaw in a large bowl and toss.
Combine all of the ingredients for the dressing and stir, then add the dressing and toss. Refrigerate until ready to serve.
Recipe Card powered by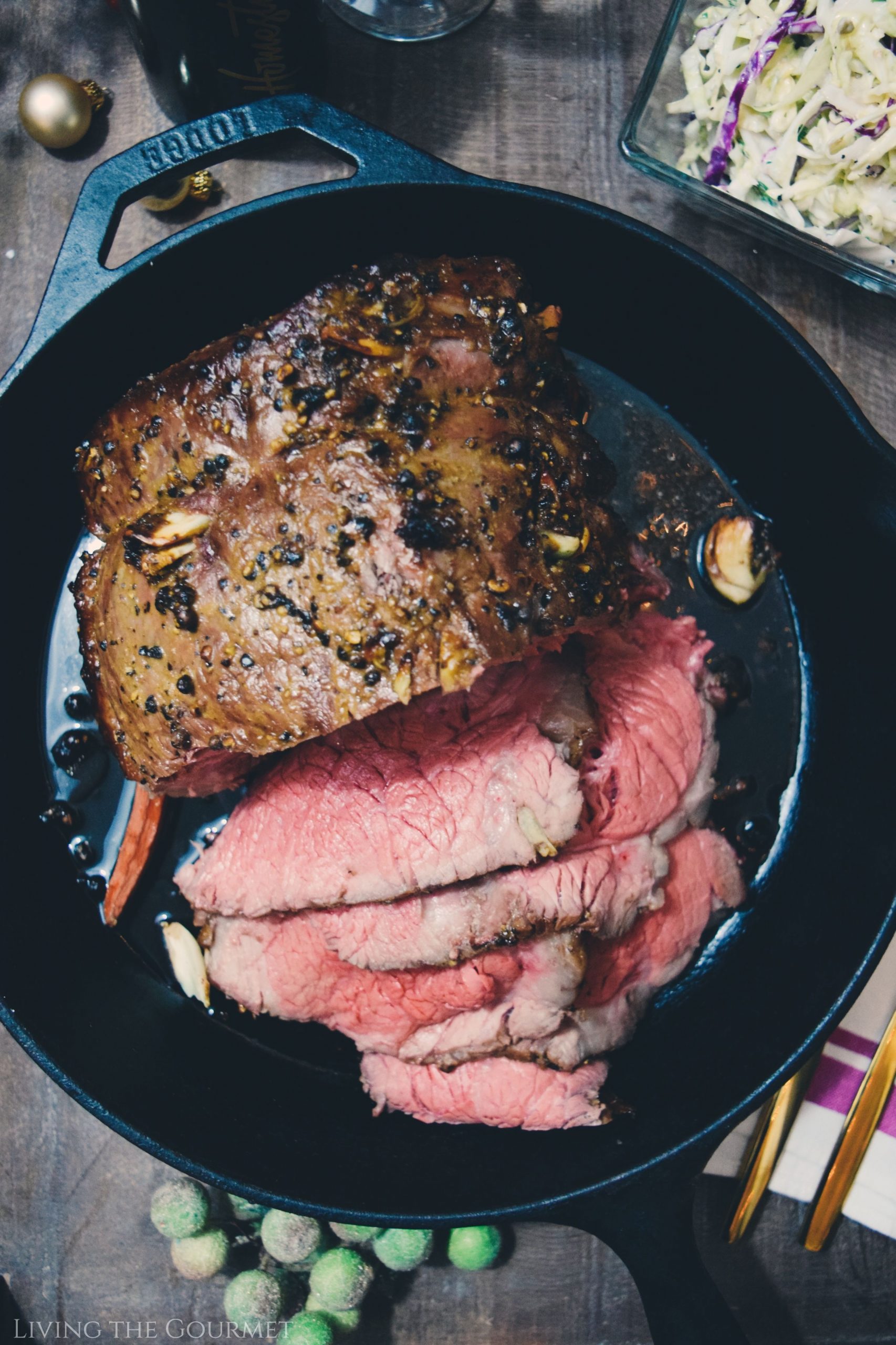 If You Enjoyed Today's Recipe…
Be sure to follow us on Instagram to stay up to date with all things Living the Gourmet, and for more great recipes, tips and tricks.
Did you make this recipe?
If so, let me know in the comments down below, or post a picture to Instagram, or to Pinterest, and I'll give you a shoutout on Instagram, or post your pin to one of my Pinterest boards!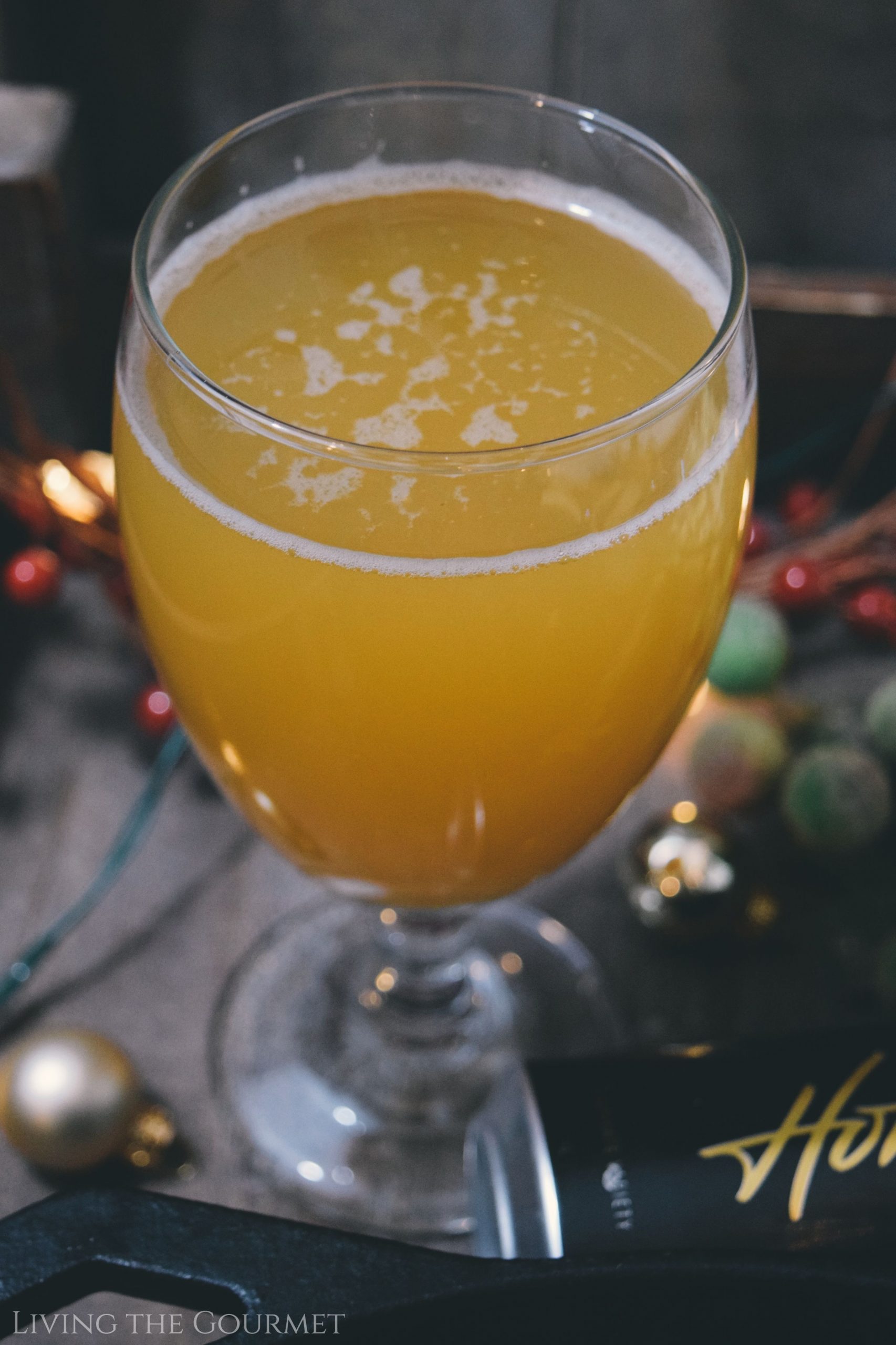 Cheers!
1