Today's post has been brought to you by Codorníu. All opinions expressed are my own. The following message is intended for those 21+. Please enjoy responsibly.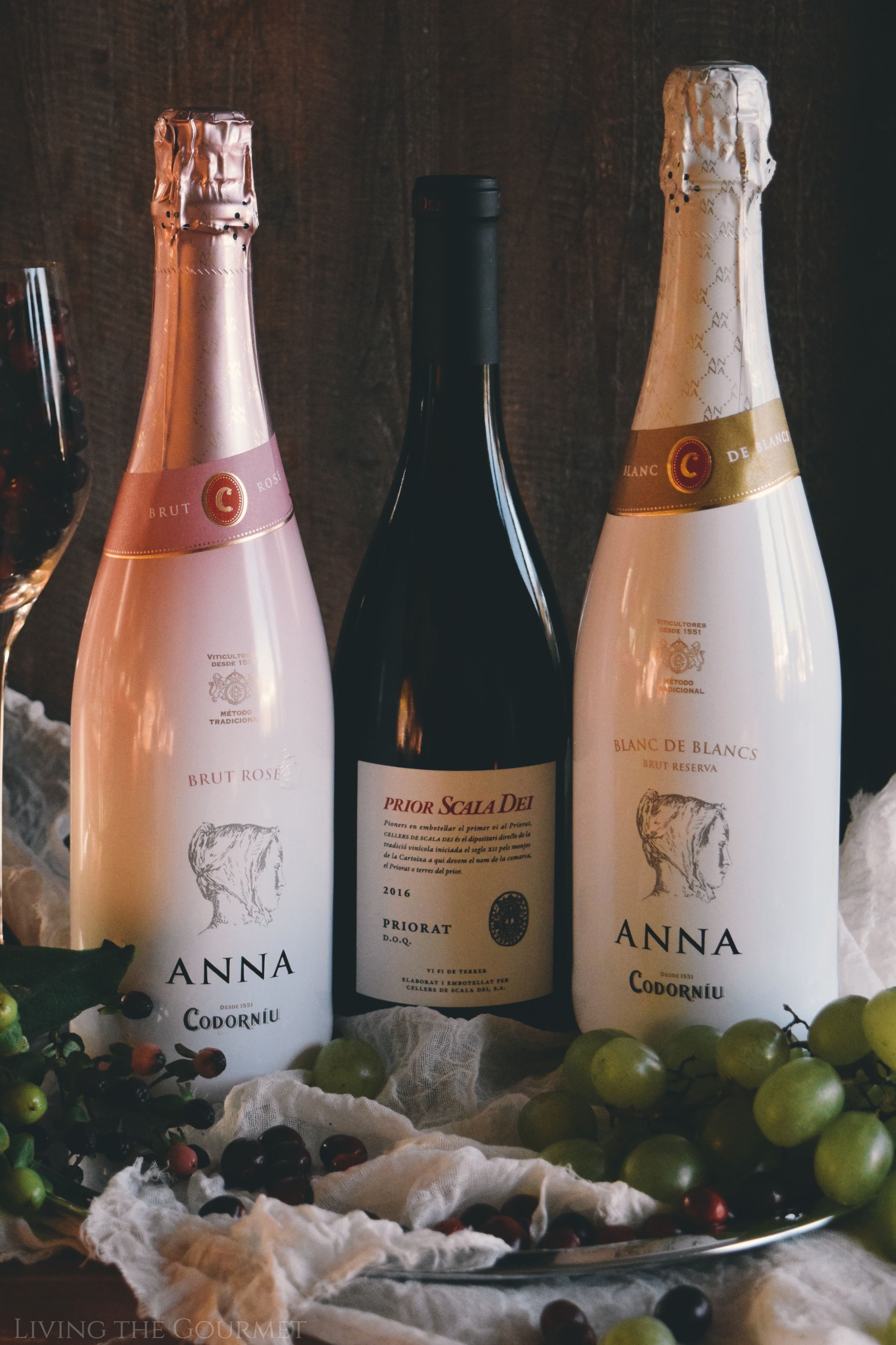 Sparklers and the holidays go together like 'food and wine,' 'butter and bread,' or 'ouzo and mezes.' The simple truth is that few things say 'celebration' or 'good time' like popping open a bottle and indulging.
With that in mind, we're sampling a pair of sparklers from Anna de Codorniu, in addition to a 'still' wine from Prior Scala Dei.
Now, without further delay, let's start tasting.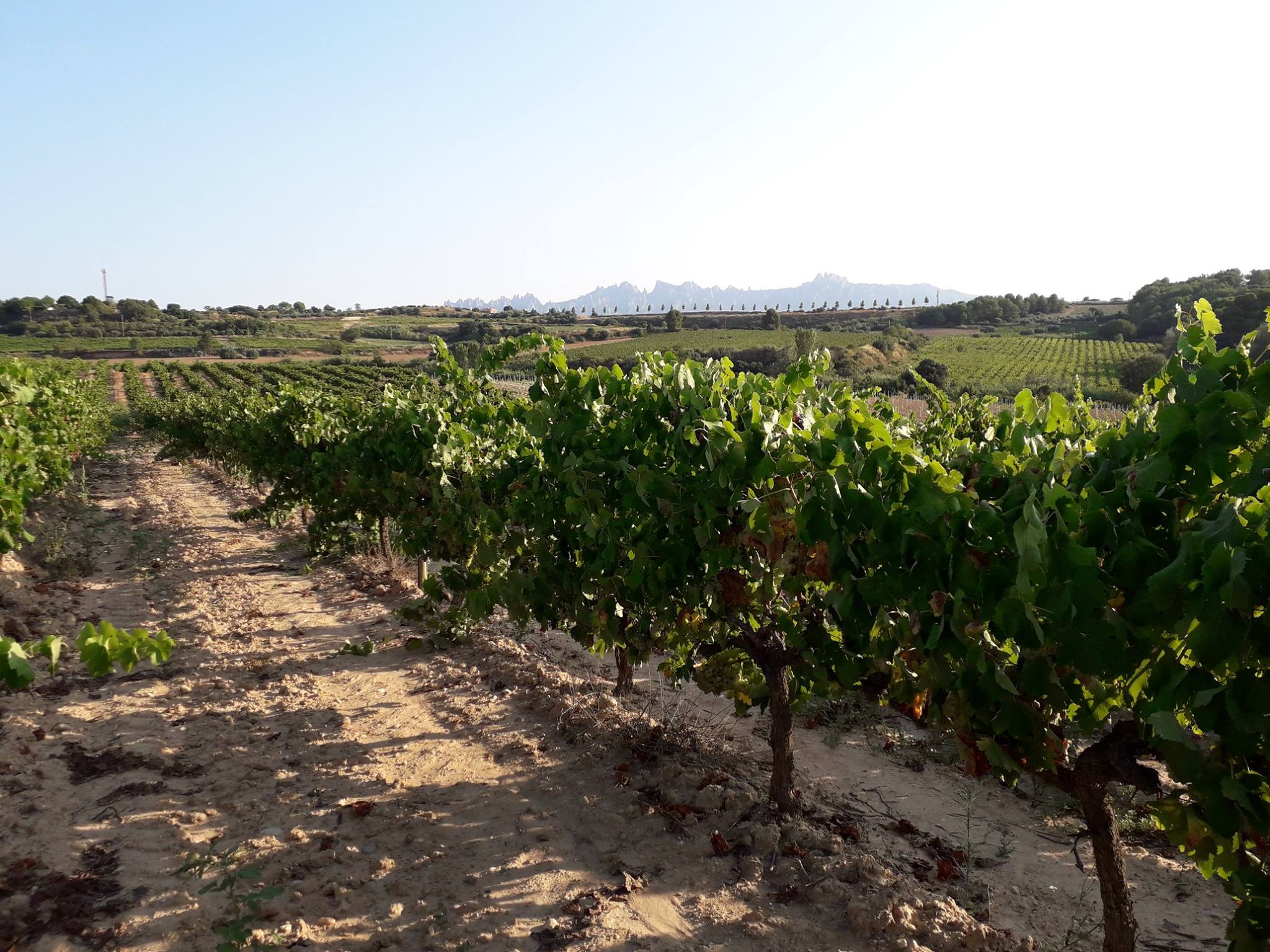 The Where – Penedes, Catalonia, Spain
In terms of value and volume, the Penedes region – located between Barcelona and Tarragona – is far and away the most important vinicultural area in Catalonia, and is best known for its Cava. The climate of the area is, predictably, textbook Mediterranean, featuring blissfully mild winters, warm summers, and 'merely' light to moderate rain, the majority of which falls during the spring. Copious coastal hills, however, allow for a variety of grapes, and for moderation of what would be otherwise abundant sea-breeze, and therein lies the cause of the area's surprising diversity of varietals. While white cava grapes predominate, and are the area's most renowned, including xarel-lo, macabeo and parellada, red wines are also produced with success, including Grenache and tempranillo, although plantings of cabernet sauvignon and merlot are also finding success.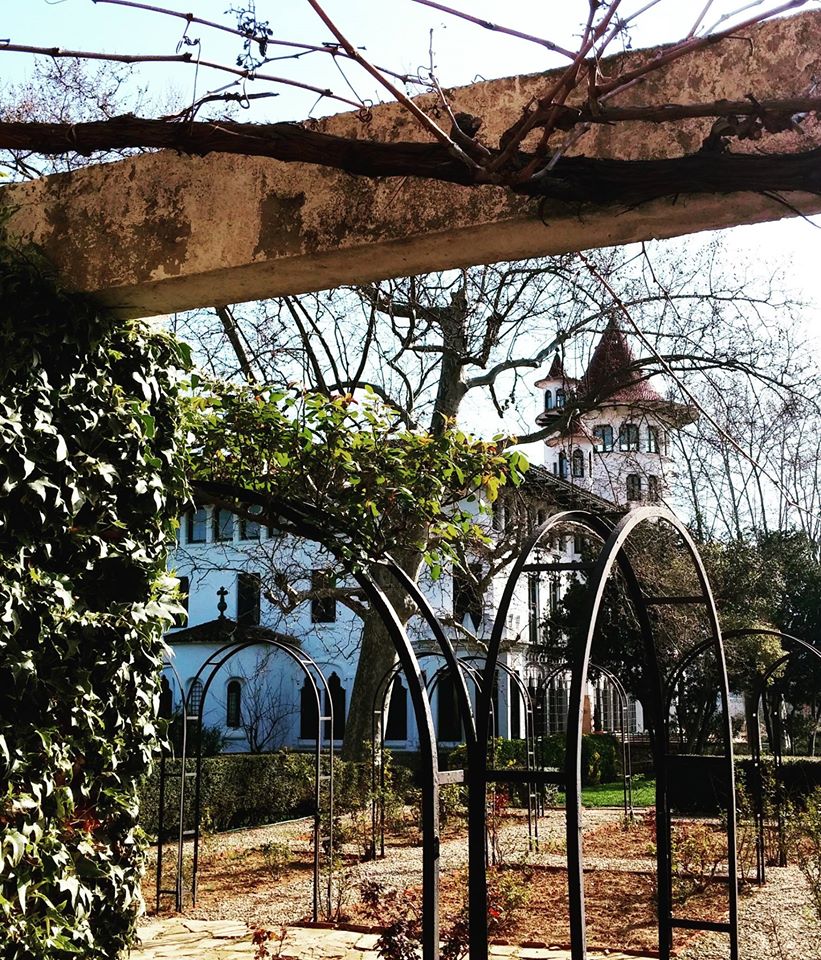 For a more in-depth look at Spanish winemaking in general, see my Wines of Spain article here.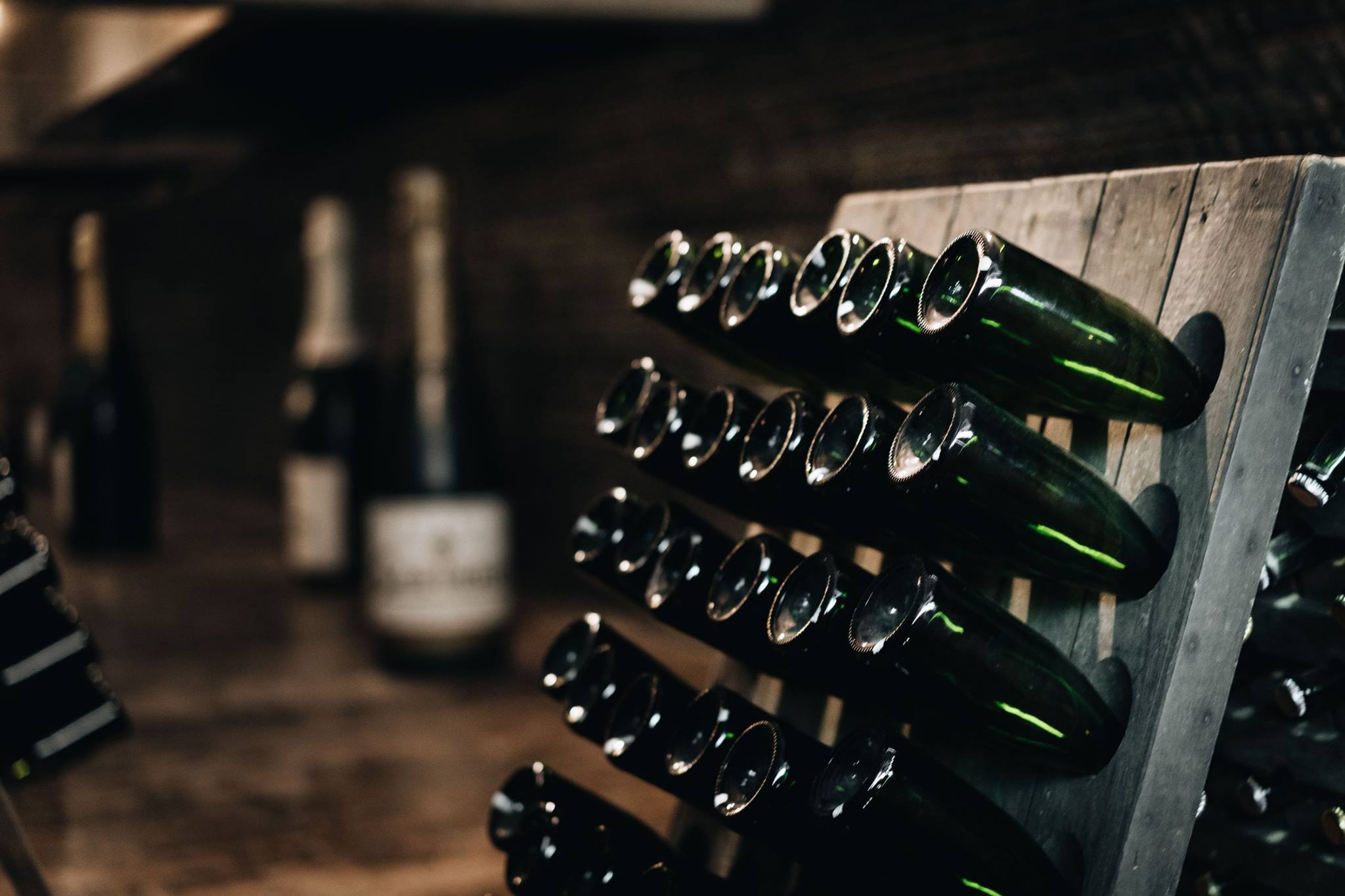 The Bottles – A Showcase
Up first, we'll be taking a look at a Cava Blanc de Blanc Brut Reserva, which comes in an apropos white-on-white bottle.
Next, we'll be sampling a Cava Brut Rose.
Finally, we'll be reviewing a 2016 Priorat from Prior Scala Dei.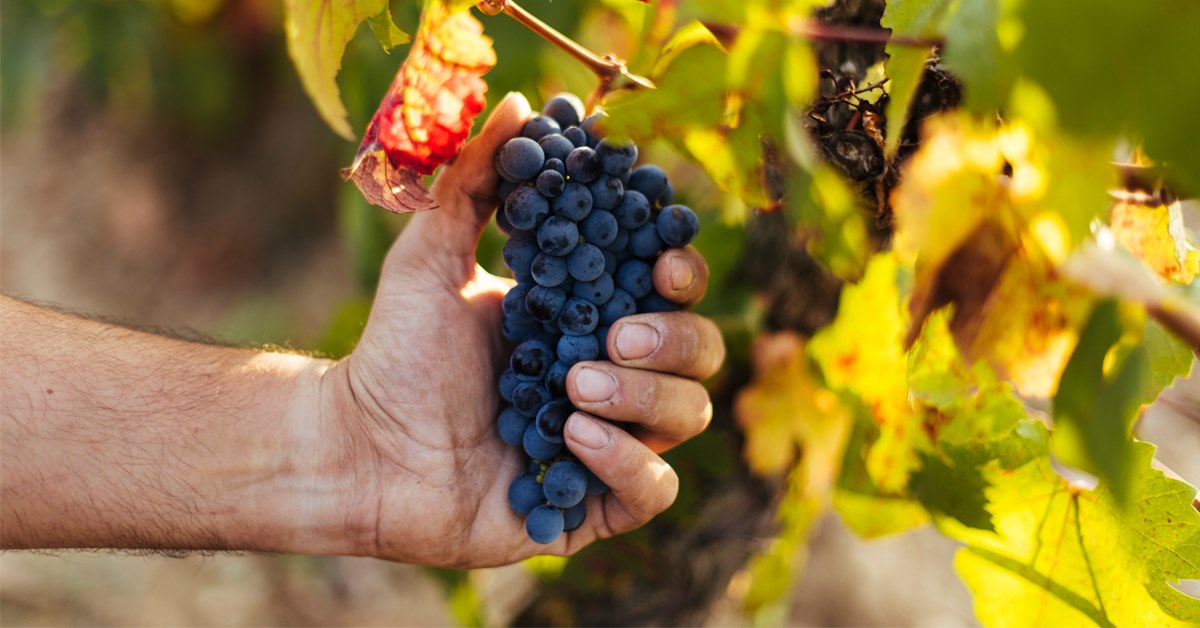 Aromatics and Tasting – The Review
The Blanc de Blanc Brut Reserva opens with gentle floral aromatics, think white roses and dew damp summer flowers, veiling faint notes of crushed white stone fruit. The palate is 'creamy' with fine and copious foamy bubbles. The palate stands in stark contrast to the aromatics, however. The words 'old world' and rustic come to mind immediately, think antique wood, mild spices, crushed herbs, and perhaps just a hint of fresh mulled cider.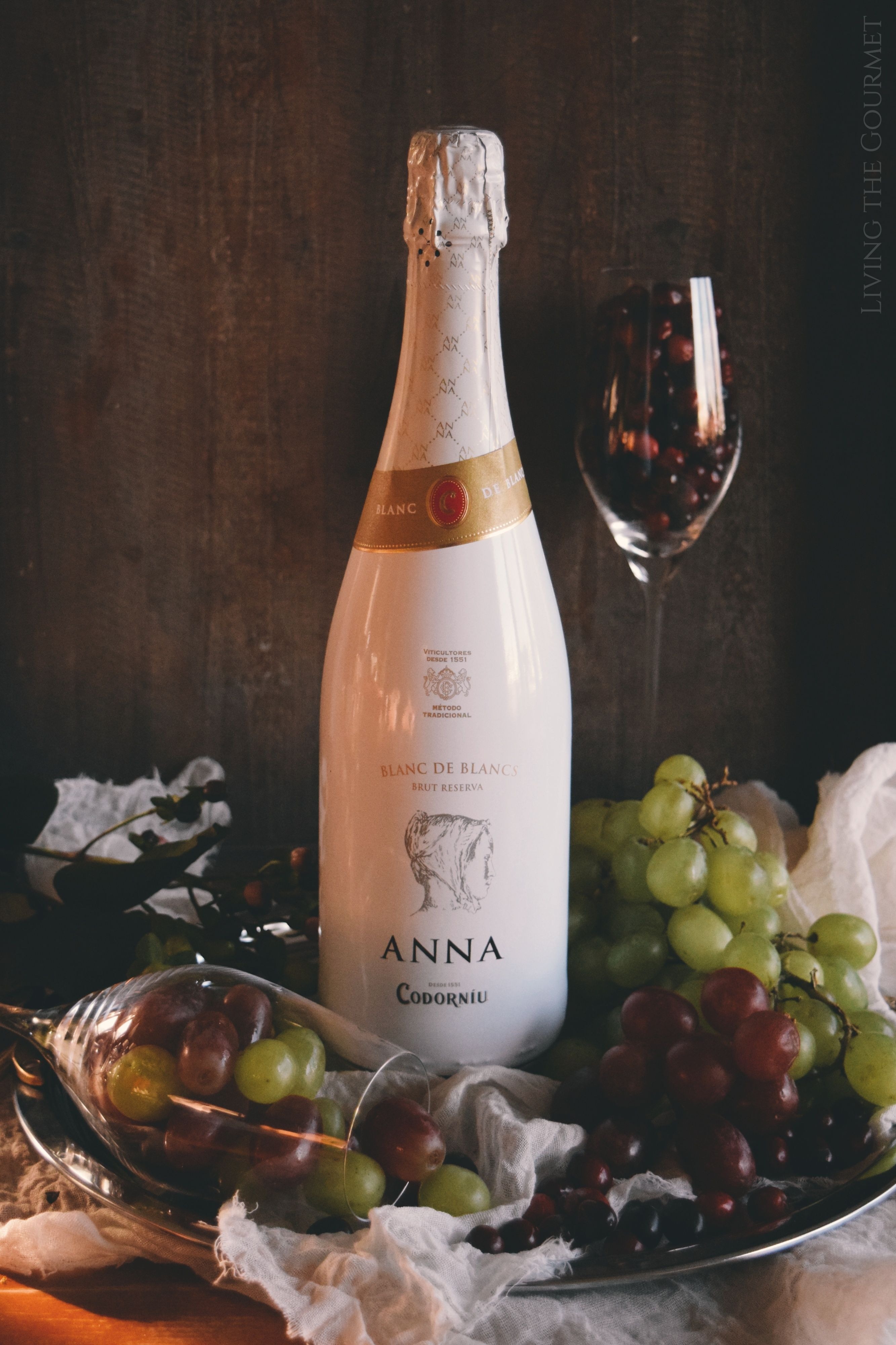 The Cava Brut Rose introduces itself with bright and fruity aromatics, think mixed sliced strawberries and cranberries, with just a hint of crisp acidity, and citrus zest. On the palate, the aromatics largely carry over on a cream body that coats the mouth, with a citrusy finish that's quite lasting.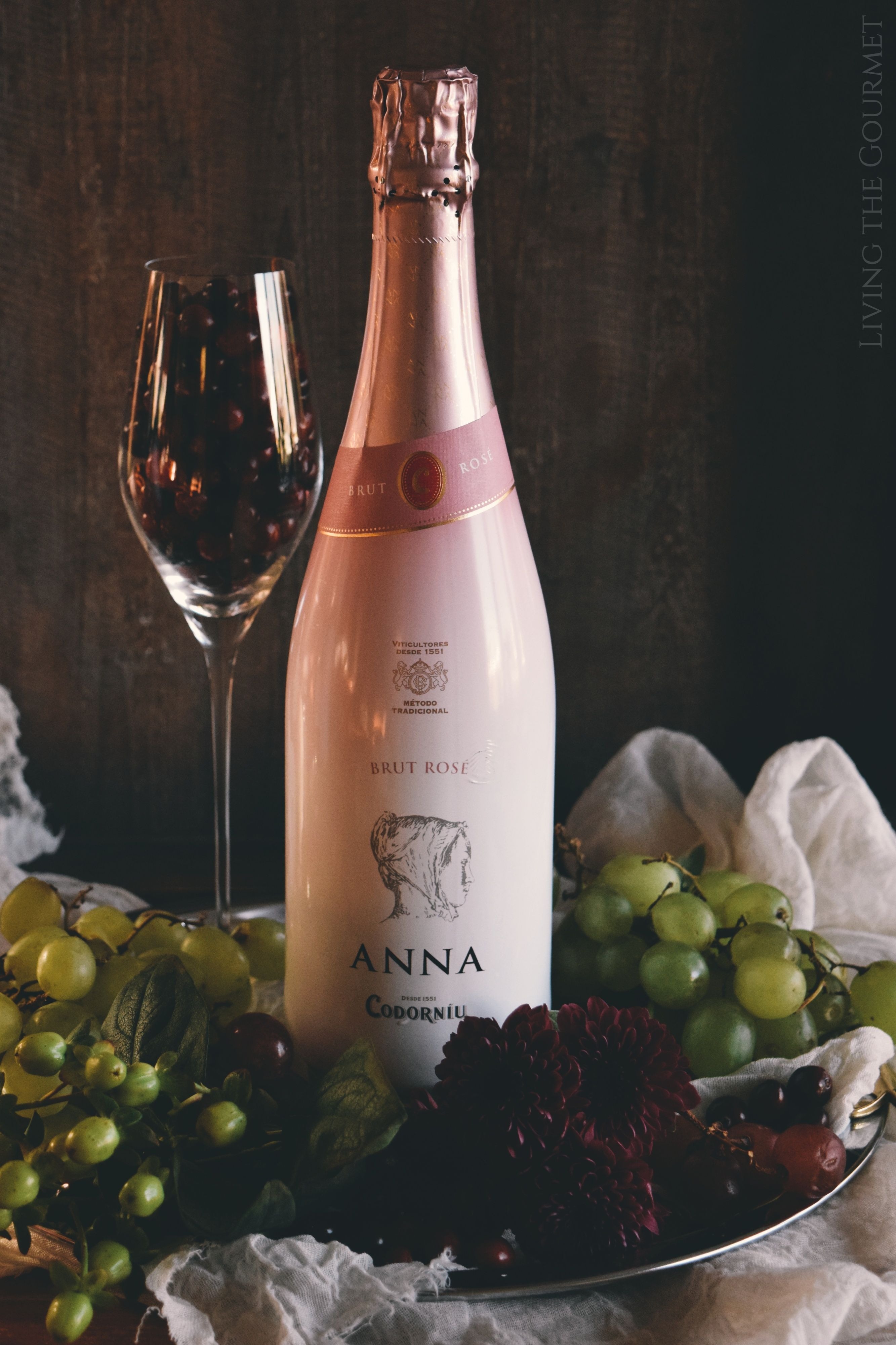 The Priorat 2016 features thick black-fruit aromatics, with notes of crushed blackberries, and just a faint dusting of spice, ending on hints of cigar box and cracked leather. On the palate, the blackberry and dark fruit notes manifest as licorice and anise, carried on a thickly bodied wine, perforated by notes of ripe plum and pepper.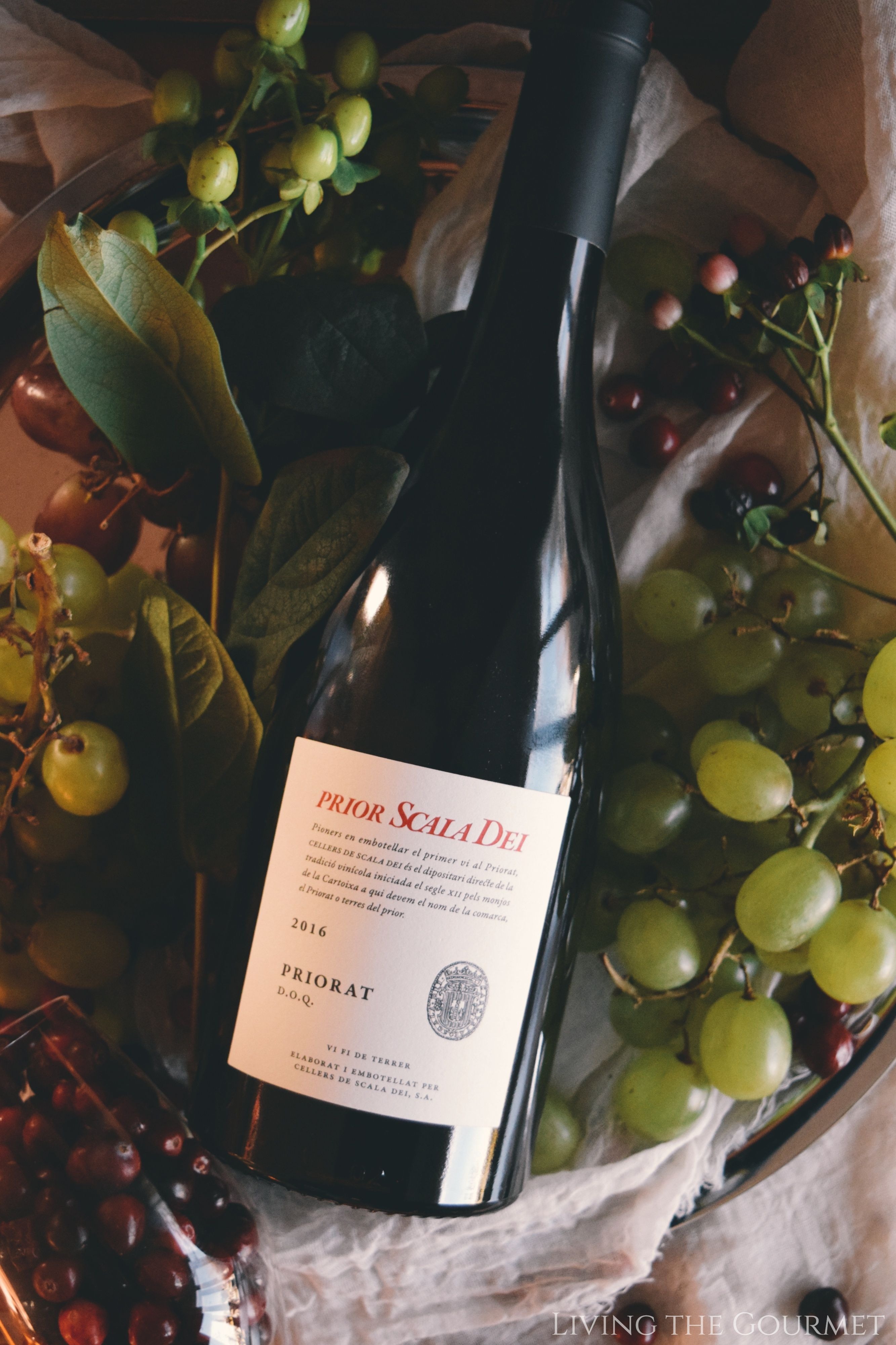 What To Eat – The Pairing
With The Blanc de Blanc: This wine is dry and herbal, with 'rustic' aromatics, and so it would be a great pairing to a charcuterie board, crisped herbed crostini, or perhaps flatbreads with 'rustic' spreads. For an example of the sort of charcuterie board I mean, see my boards here and here. You might also consider something like a Serrano and Tomato Salsa, paired with flatbreads and olive oil. Conversely, this wine would also pair deliciously with a Spicy Hummus prepared with zaatar, paprika, garlic, and fresh lemon juice.
With The Cava Brut Rose: Think bright, think fresh, think light. For example, you might consider pairing this with Mediterranean-Style Crab Cakes and a fresh zucchini salad, or perhaps a fresh Aguachili, or even a Baked Eggplant Salad, layered with tomatoes, basil, and grated cheese.
With The Priorat 2016: Think roasts, steaks, and red sauces. This is a weighty wine with dark fruit flavors, and that requires a similarly 'weighty' entrée with similarly 'dark/red' flavors. An Herbed Rack of Lamb, scored and stuffed with fresh basil, honey, garlic, romano cheese, olive oil, salt and pepper would be ideal. Conversely, you might consider Pan-Baked Ziti, layered with cheese and fresh tomatoes if you want something 'fresher' tasting to pair the wine with.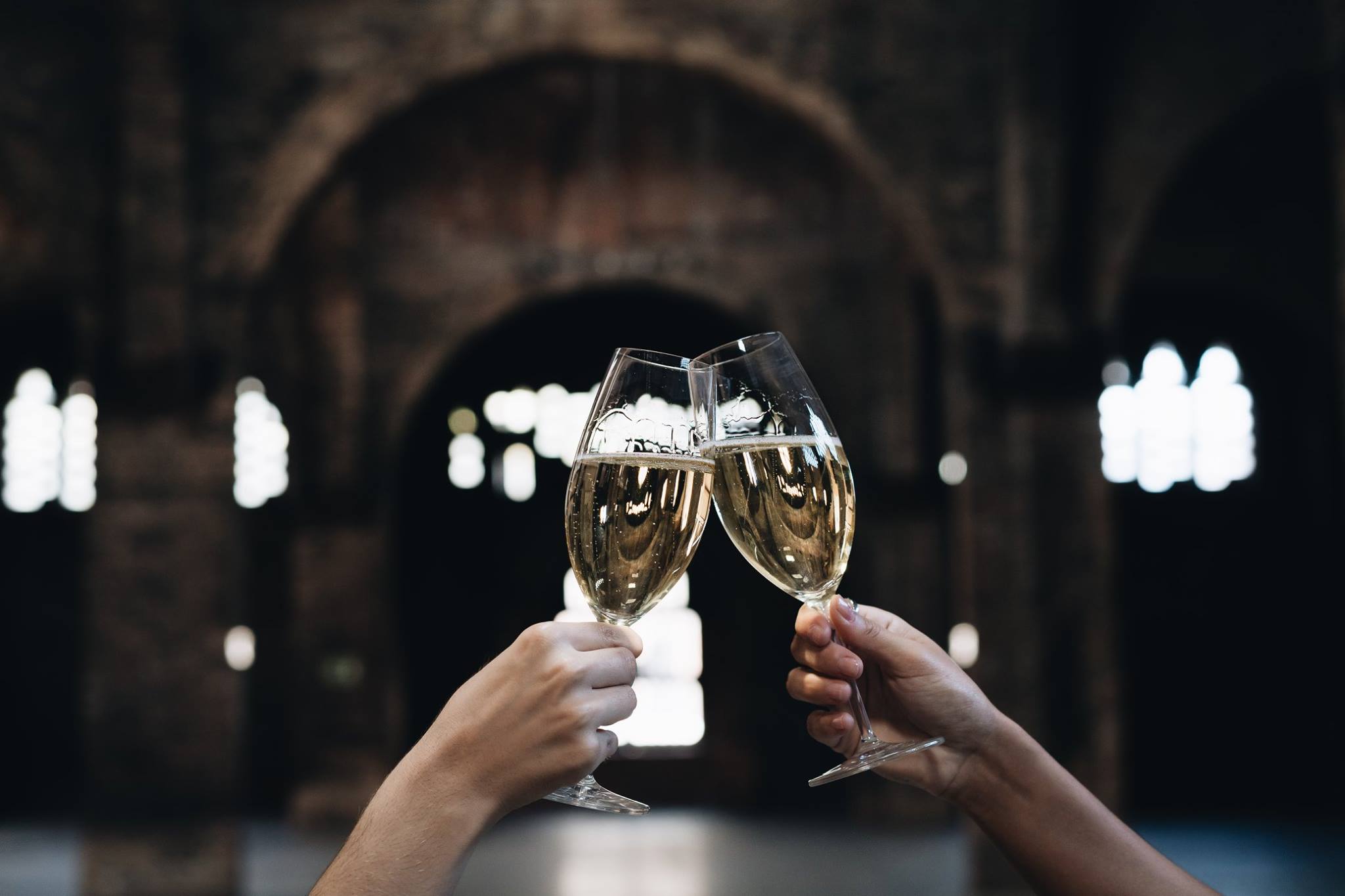 Have you Tried it? Have you tried today's wine, or prepared today's pairing suggestions? If so, we would love to hear from you! Give us a shout out on Instagram or Facebook with a picture of what you prepared, or let us know down below in the comments how it turned out! We can't wait to hear from you!
0