This post has been sponsored by Jarlsberg® Cheese. All opinions expressed are my own.
Layers of pasta, fresh tomatoes, homemade breadcrumbs, and nutty Jarlsberg® come together for a hearty family meal that is easy to make and sure to please!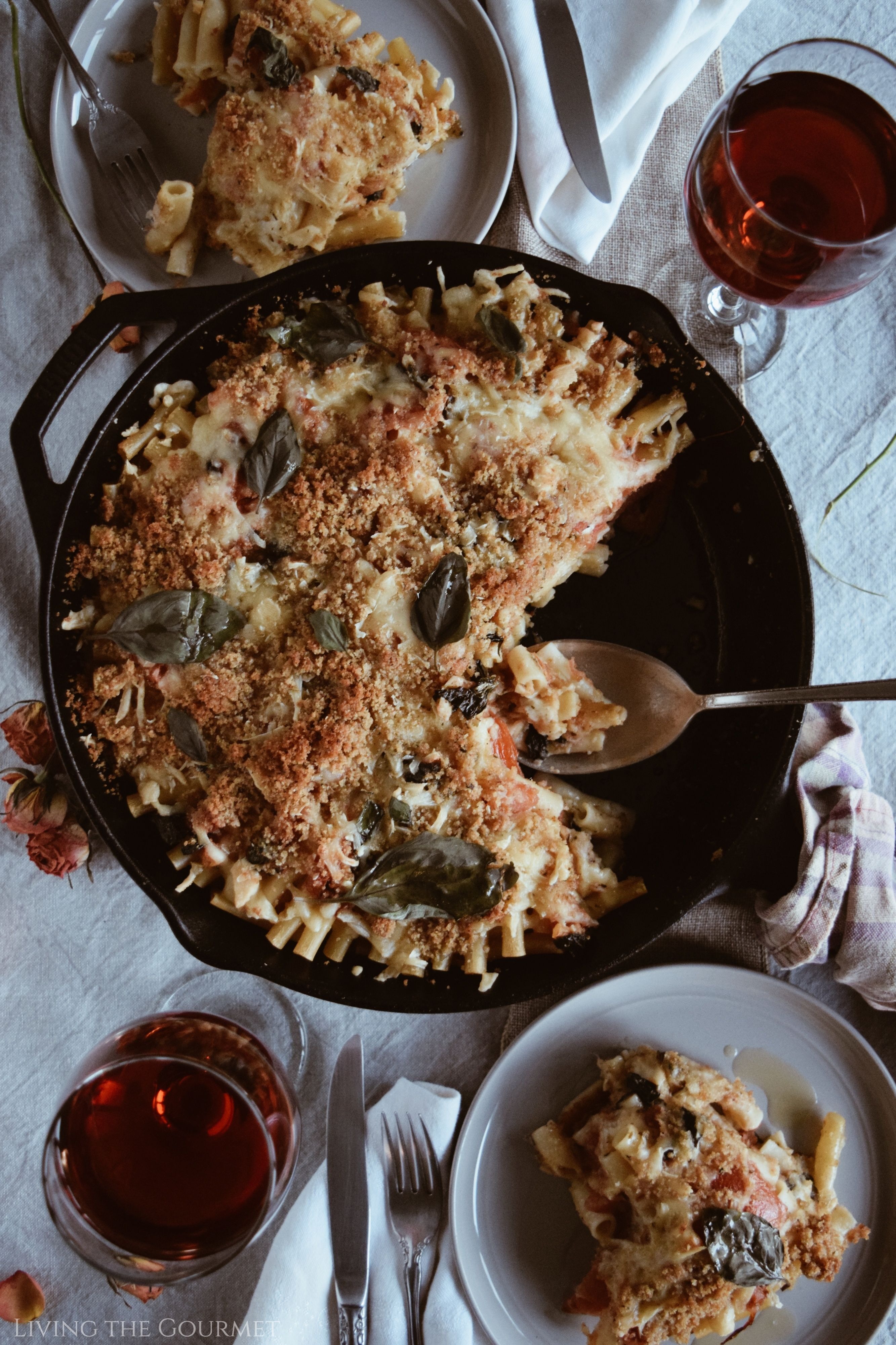 Today we're putting together one of my favorite things in the world – a pasta bake, and we're doing this with a little help from my friends over at Jarlsberg® Cheese, more on them in just a minute.
A cross between a baked ziti, a crisped pasta pie, and pan fried spaghetti, today's pasta bake is a hardy combination of breadcrumb crusted ziti, melted cheese, fresh basil and tomatoes, which all comes together to create a hardy, family friendly meal.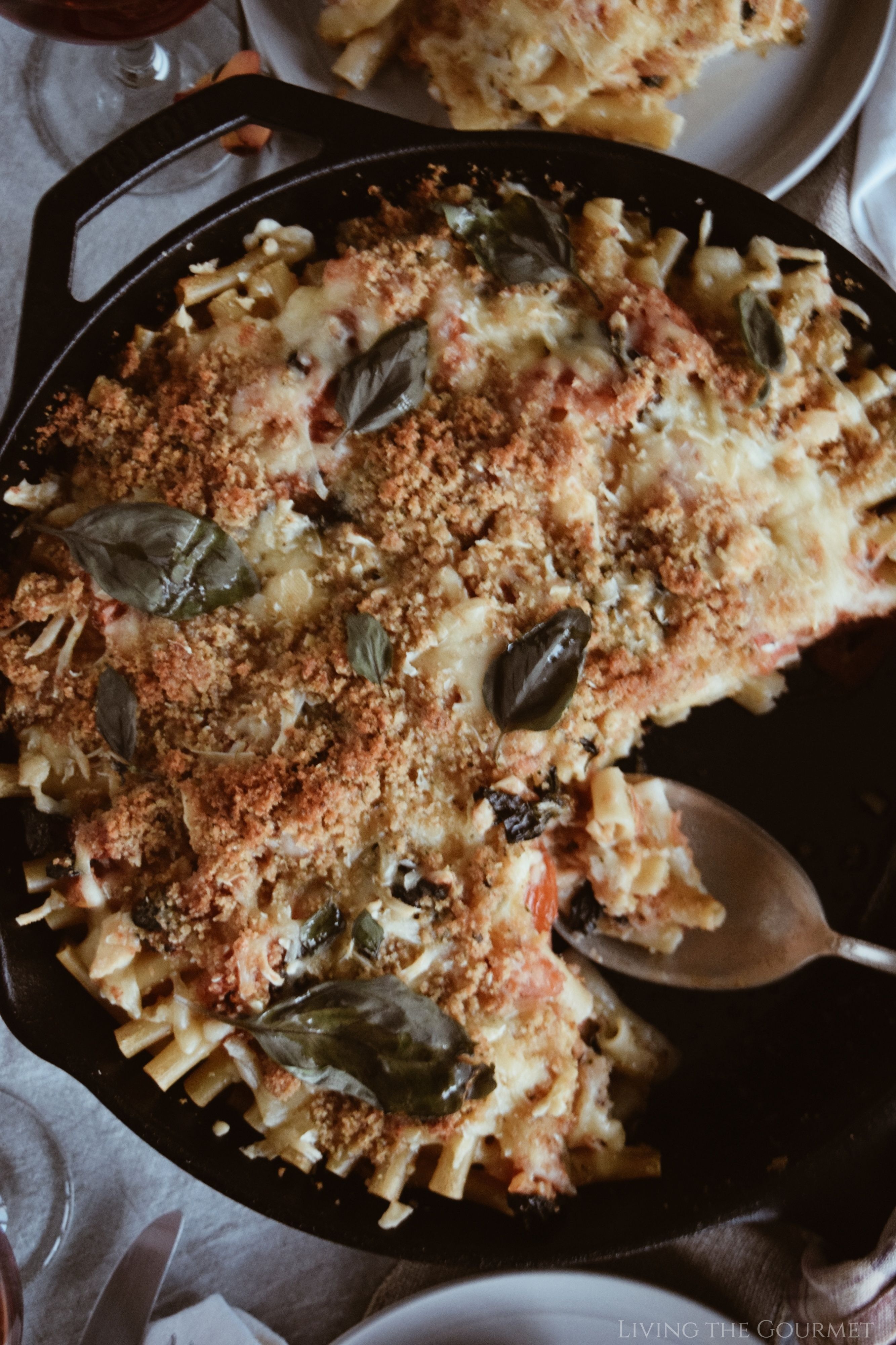 Why You'll Love Today's Pasta Bake
1) One Pan, One Meal. While this recipe can easily be served alongside steaks or burgers, similar to how you would serve a macaroni and cheese as a side, today's pasta bake is hardy enough to serve as a meal unto itself.
2) Reheat Friendly. Today's pasta bake is sublimely reheat friendly, since it neither dries out nor hardens during the reheating process. However, for best results I suggest either giving it a quick re-bake in the oven at about three-hundred degrees for ten to twenty minutes, or stovetop in a cast iron pan over low heat until warm, though be sure to coat the bottom of the pan in olive oil.
3) Make Ahead. One of things I personally love most about today's pasta bake can be fully assembled, and then left in the fridge for up two days before baking – with no adverse effects to taste or texture. This means you can prep this on Saturday or Sunday, and have it for dinner Monday night, with reheat-friendly leftovers on Tuesday.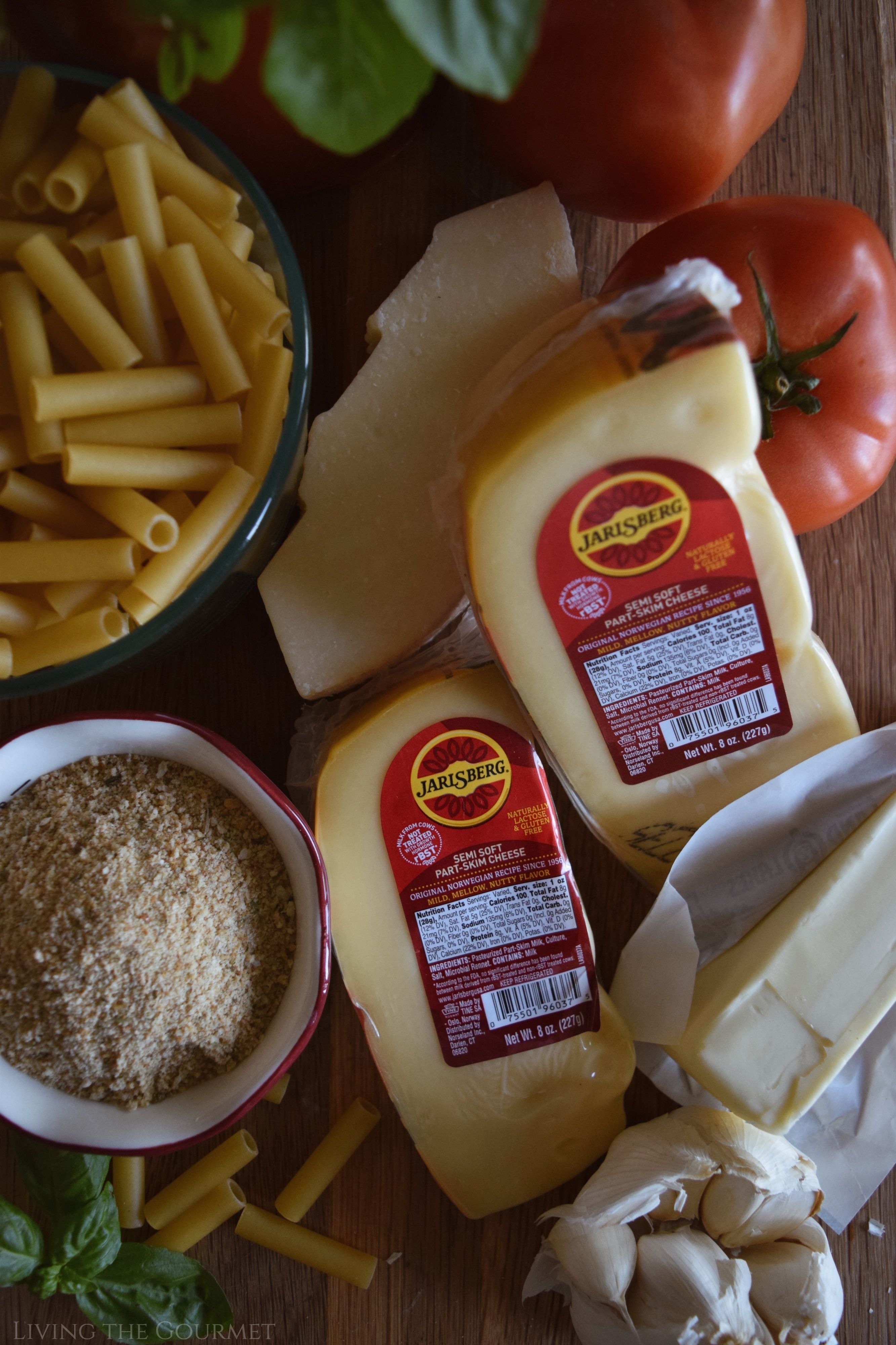 Ingredient Tips and Notes
1) The Pasta. While I opened by comparing this to pan fried pasta and spaghetti pie, I'm personally of the opinion that ziti are the ideal pasta for today's recipe. Spaghetti or linguine simply wouldn't layer as nicely – in fact they would risk turning to 'mush' – while larger tube macaroni such as rigatoni would simply create too much space between the layers, resulting in fewer layers and less 'density' of ingredients. Nevertheless, feel free to experiment, and if you do try a different type of pasta let me know how it turned out!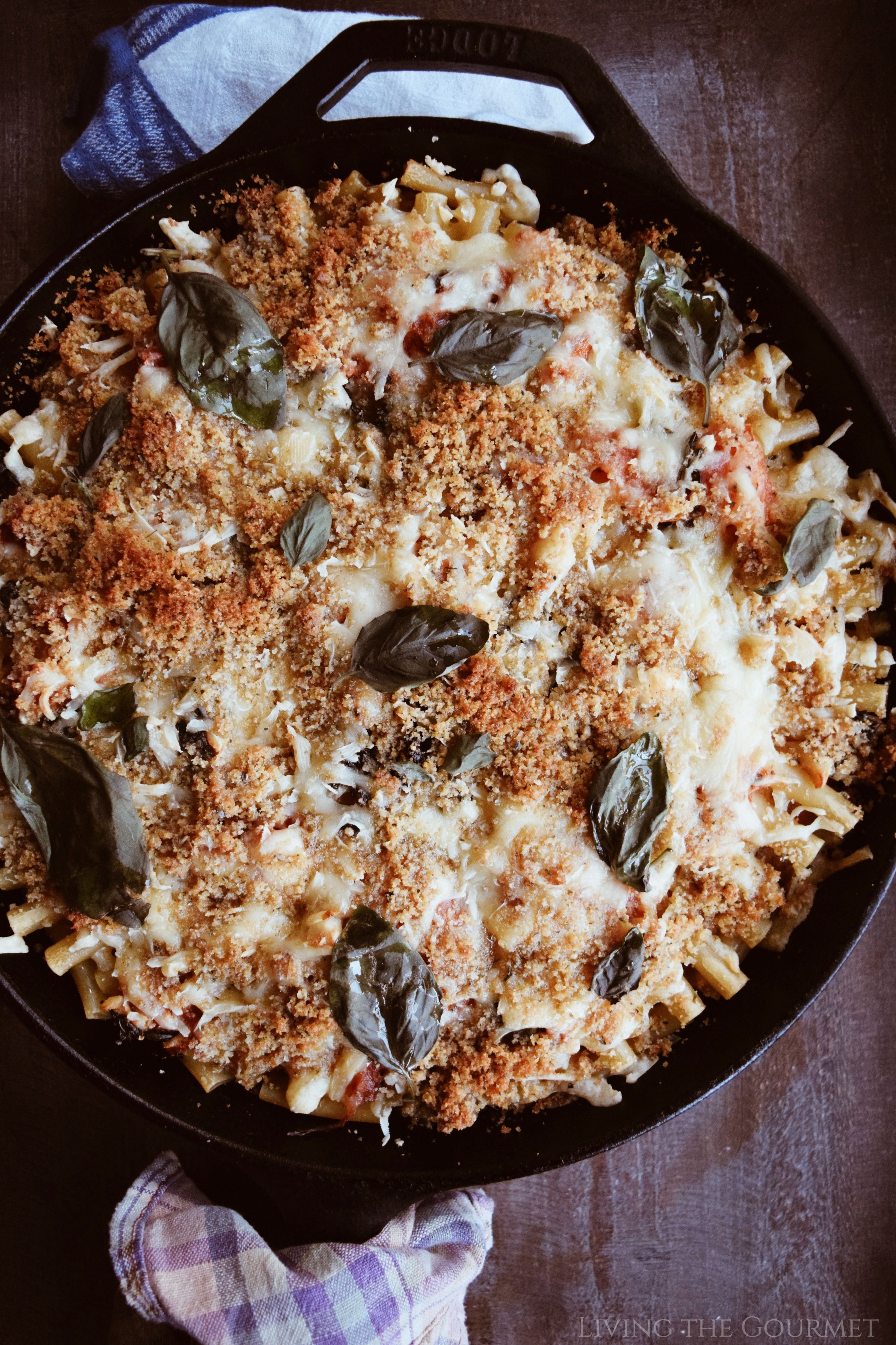 2) Fresh Basil vs Dried. As a rule, fresh herbs tend to have a 'brighter,' 'crisper,' and 'cleaner' taste than their dried alternatives, as well as a less concentrated or 'powerful' flavor overall. With that in mind, you typically want to use fresh herbs in place of dried when the 'clean' or 'bright' qualities that typify fresh herbs won't become overpowered by a strong assortment of flavors, or where their 'crispness' won't be destroyed by a harsh cooking process. For today's recipe, since we're using a relatively light, quick baking process in which the fresh ingredients will largely remain intact, you'll want use to fresh basil if you have it on hand.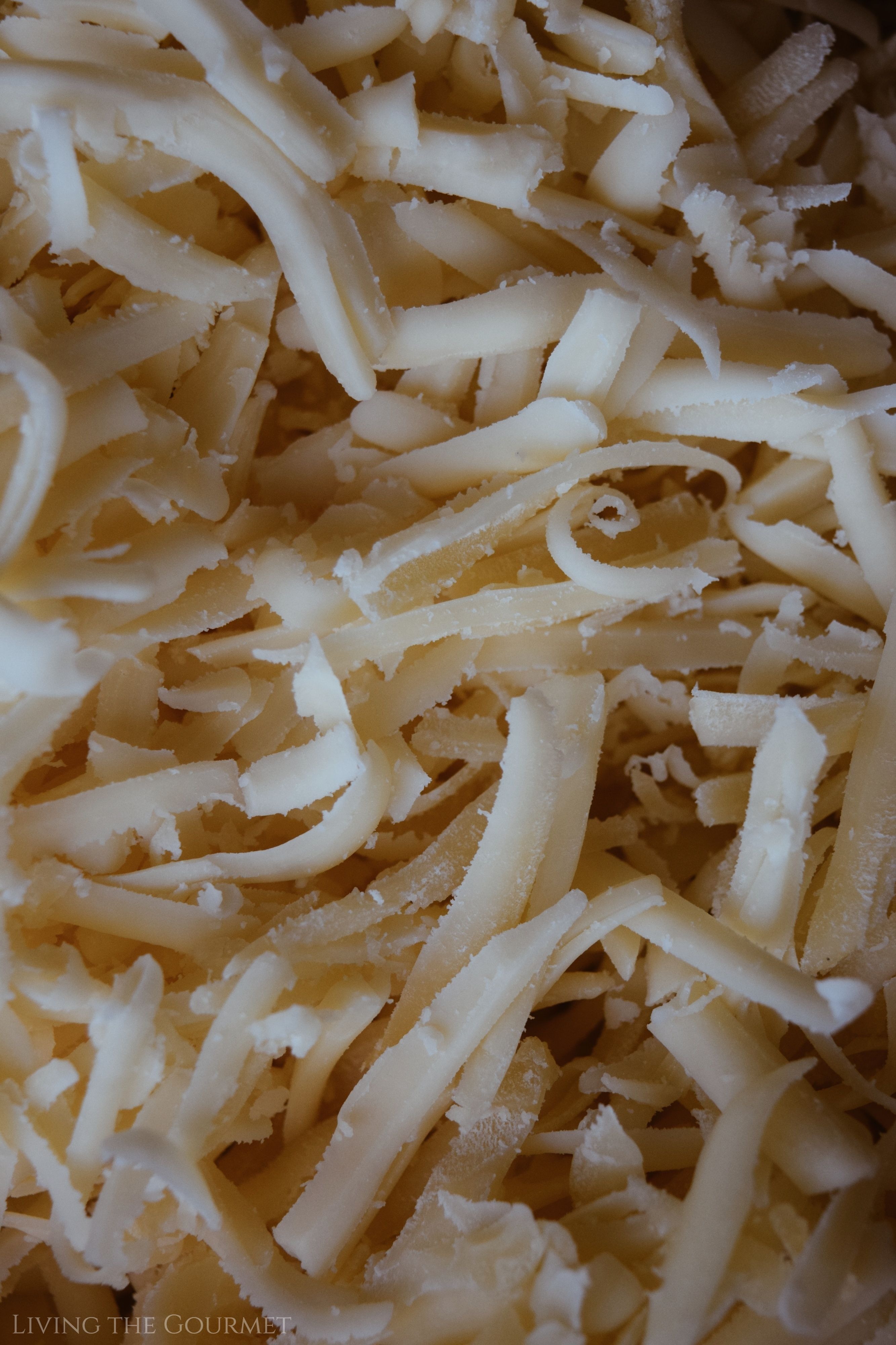 3) But where's the ricotta? I opted out of using ricotta since I felt the addition of ricotta would risk turning to today's pasta bake 'soupy,' since ricotta loses quite a bit of its mass to liquification during melting, since that same liquification, combined with sauce, is what gives lasagna and baked ziti their delicious 'oozing' quality. However, I wanted today's bake to be a bit firmer and more solid, and to hold its shape when serving.
4) The Melting Cheese – Do's and Don'ts. For the layers of today's bake, you want a mild melting-friendly cheese that will remain somewhat 'firm' after melting, and that's relatively flavor neutral. Hear me out. Cheddar would simply turn this into glorified mac-n-cheese (not that that's a bad thing), similarly mozzarella would be delicious but wouldn't remain firm enough after baking to allow the recipe to keep its shape – ditto taleggio, gruyere, and fontina. This brings us to today's cheese – Jarlsberg.
5) Jarlsberg® Cheese. A semi-soft cheese, Jarlsberg remains somewhat 'firm' after melting, which will allow the pasta bake to hold together beautifully. Mild in flavor, with just a hint of sweet nuttiness, Jarlsberg fits the bill for today's pasta bake absolutely deliciously. Beyond recipes like today's pasta bake, Jarslberg is a great 'all purpose' cheese to have on hand, whether putting it out on a cheese board for company, or slicing it up onto sandwiches. For more info, or to order some cheese for yourself, check them out over at www.jarlsberg.com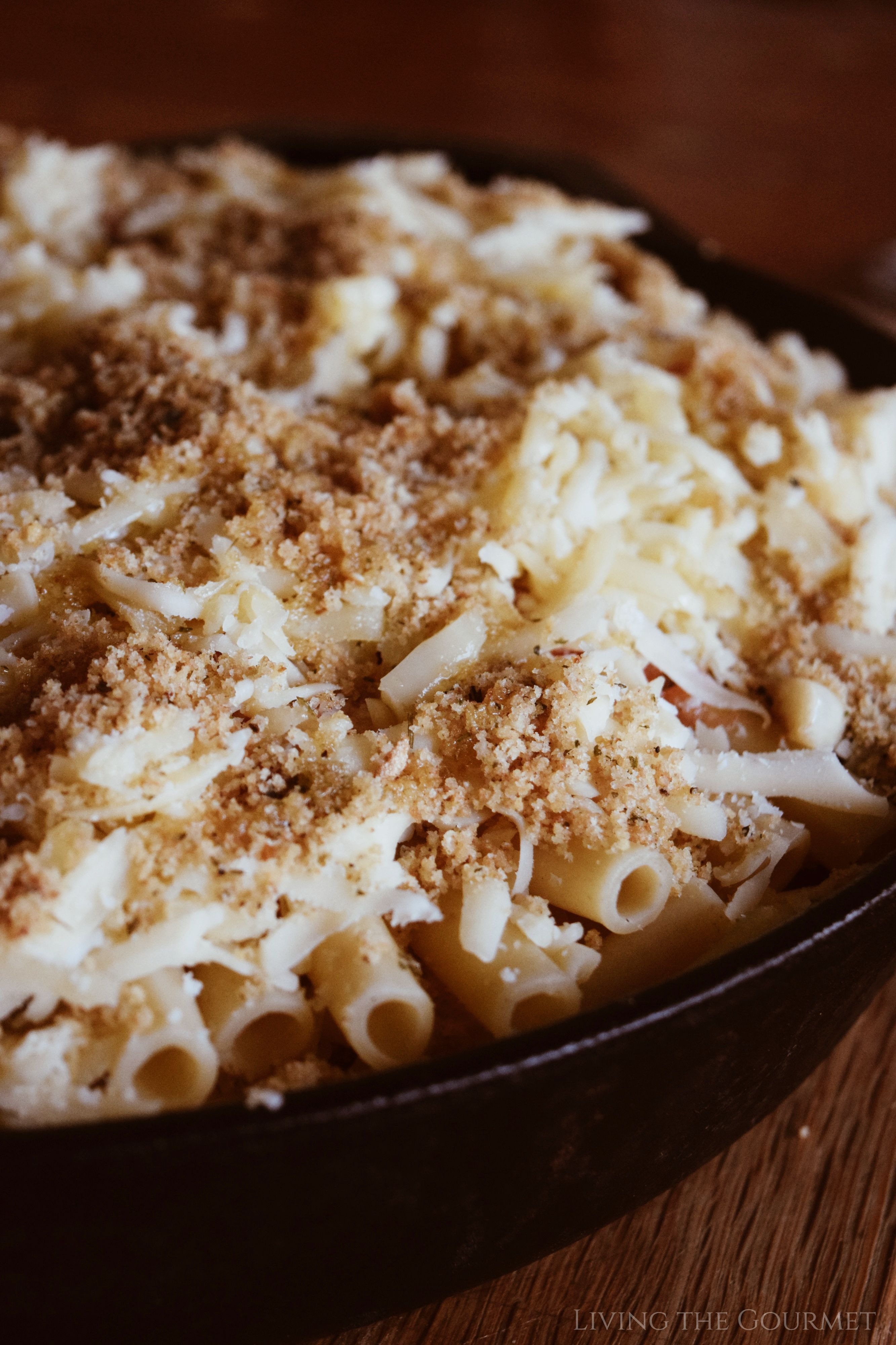 Some of My Other Favorite Uses For Jarlsberg
1) On Burgers. A good quality burger paired with crisped bacon, a solid artisan roll, and a few generous slices of Jarslberg – that's a match made in heaven.
2) Warmed Sandwiches. Warmed sandwiches, such this beef au jus is a delicious use for Jarslberg cheese. Its melds beautifully with the gravy, while the thinly sliced beef and warmed veggies deliciously complete the scene.
3) Marinated for Antipasto. I just posted this one recently, but I was so happy with how it turned it I just had to include it here. Like I mentioned above, Jarlsberg is perfectly at home on an antipasto board surrounded by cured meat, olives, and crusty bread.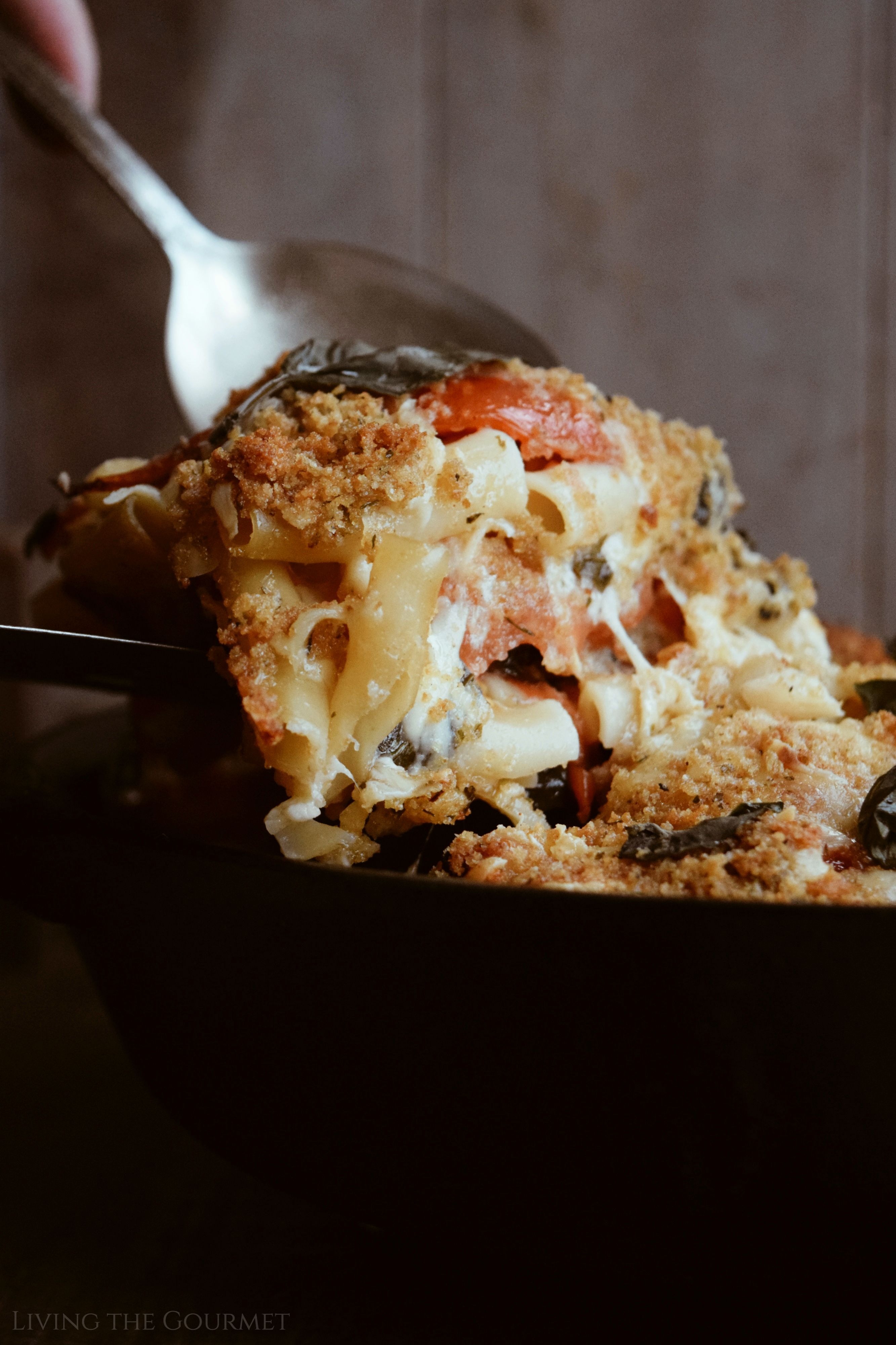 Print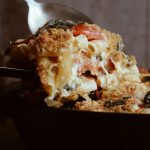 Italian Pasta Bake featuring Jarlsberg
---
Author:

Total Time:

40 minutes

Yield:

4

-6

1

x
2

-

8

oz. wedges of Jarlsberg® Cheese - shredded

3

-

4

beefsteak tomatoes - sliced

5

-

6

cloves of garlic - chopped

1

bunch of fresh basil - leaves removed from stems, cleaned and dried

1/4

cup

of fresh Romano cheese - grated

1 tsp

. of dried oregano

1 tsp

. of salt

1/2 tsp

. of fresh ground black pepper

1/4 tsp

. of red pepper flakes

1

cup

of Italian style breadcrumbs

3

tbs. of butter

1

lb

. of ziti

3

-

5

tablespoons of olive oil and more for drizzling
---
Instructions
Place the sliced tomatoes in a large bowl, add the fresh chopped garlic and 10 – 12 leaves of fresh basil.
Add two to three tablespoons of olive oil and the seasonings and gently toss so that you do not break the tomatoes.
Heat a large cast iron frying pan and place the tomato mixture in the pan and heat just until the tomatoes soften a bit.
Prepare the ziti as directed and drain.
Heat a smaller cast iron frying pan and place the butter in the pan. When the butter melts add the breadcrumbs and toss to absorb the butter.
Combine the grated Jarlsberg® Cheese with the grated Romano cheese and toss.
To Build the Ziti Bake:
Drizzle a bit of olive oil over the bottom of a large cast iron frying pan and line the pan with a layer of the ziti.
Top the layer of ziti with a layer of the tomato slices followed by a layer of the breadcrumb mixture followed by a layer of the cheese mixture, followed by a few fresh basil leaves.
Continue this process finishing with the cheese mixture and a drizzle of olive oil.
Let the dish sit for 15 – 20 minutes before baking.
Preheat Oven to 350 degrees F. and bake for 25 – 30 minutes.
Let the dish rest for about 12 – 15 minutes before slicing.
Prep Time:

10 minutes

Cook Time:

30 minutes
Recipe Card powered by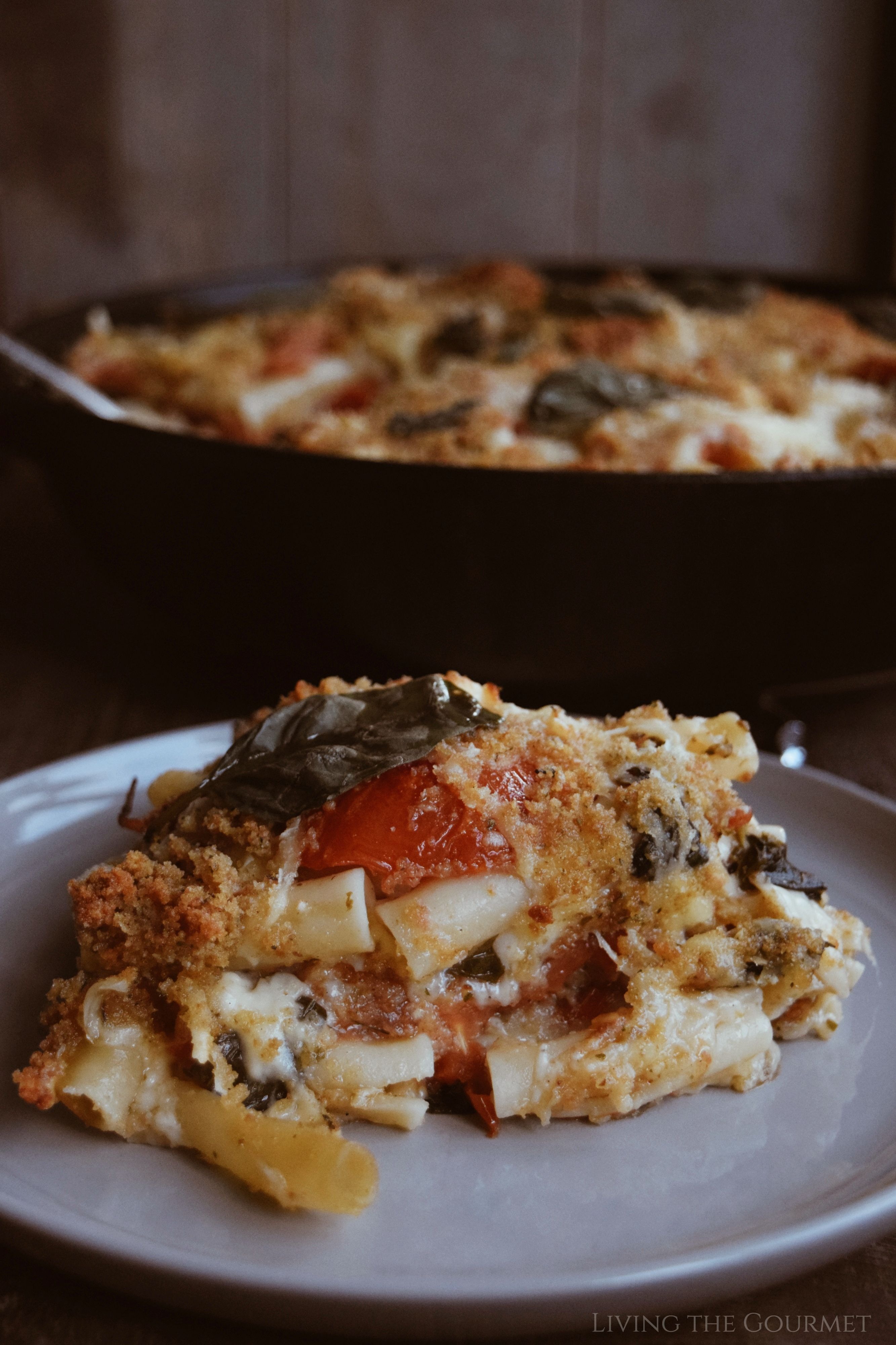 Did you make this recipe?
If so, let me know in the comments down below, or post a picture to Instagram, or to Pinterest, and I'll give you a shoutout on Instagram, or post your pin to one of my Pinterest boards!
6