Hummus is one of the healthiest, easiest recipes you can make. Find out how homemade hummus is only a handful of ingredients away!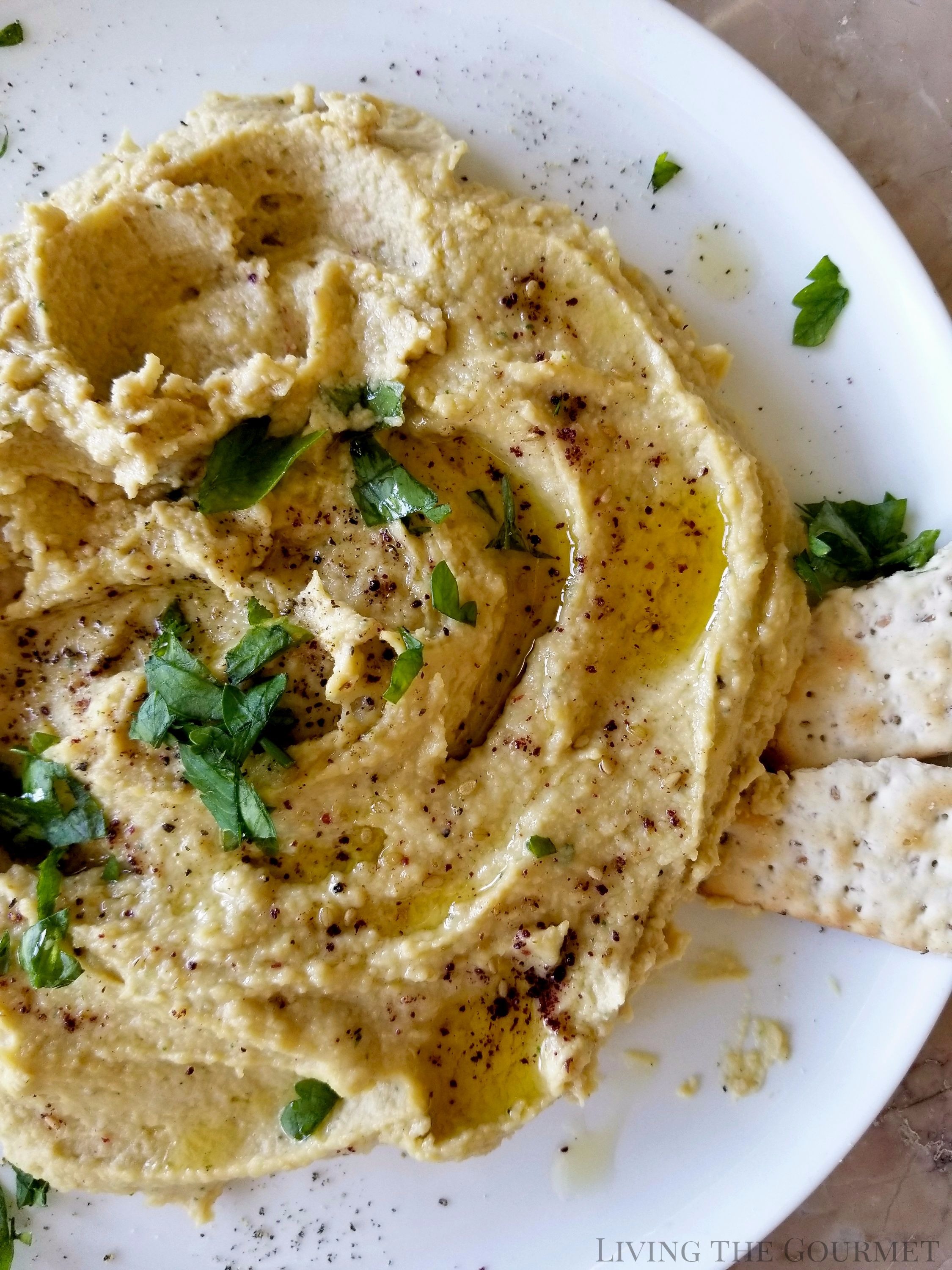 My professor had an idea about…ideas, and yes, I am taking today as the occasion to share that idea about ideas with you.
"They are like ghosts, they travel at the speed of thought, are only seen by those to whom they choose to reveal themselves. Ideas are unimpeded by borders or fortifications, and very often outlast those to whom they owe their genesis."
Food is no exception. Recipes, after all, begin their existence as 'ideas.' Thus, the old adage "Good food knows no borders."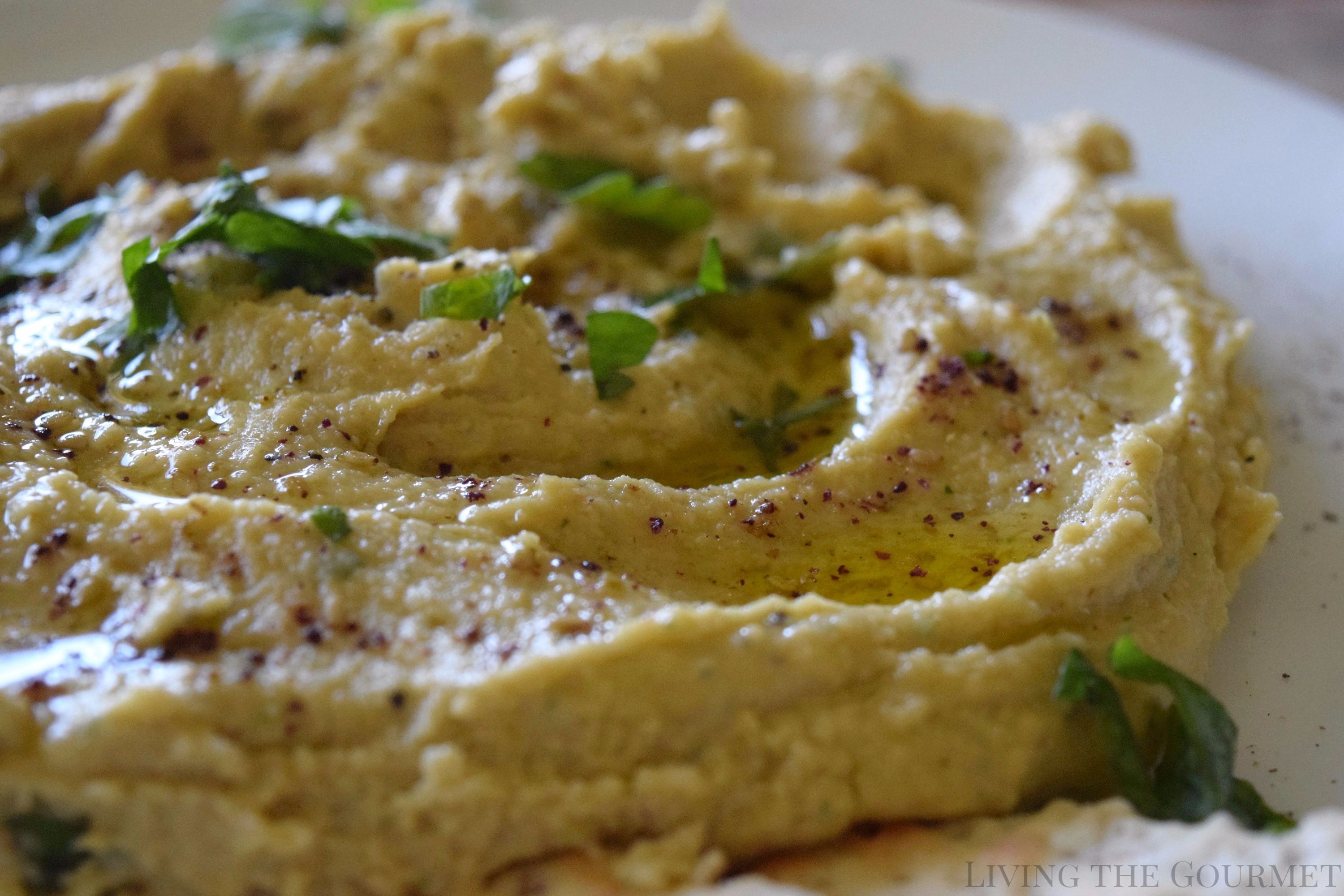 Hummus, perhaps, is a perfect example of this. Take for example Turkish style hummus, in which butter is often substituted for olive oil, and in which yogurt is sometimes added to the blend. Speaking from experience, Greeks would recoil at the idea of adding those sorts of dairy items to their beloved chickpea, garlic, and olive oil dip. Likewise, hummus from the levant exists in far wider varieties, sometimes being made from ful (fava beans), with meat and/or mushrooms added in, and can vary wildly in consistency and in the amount of tahini used.
This, of course, brings us to today's recipe – Hummus with Za'atar and Paprika.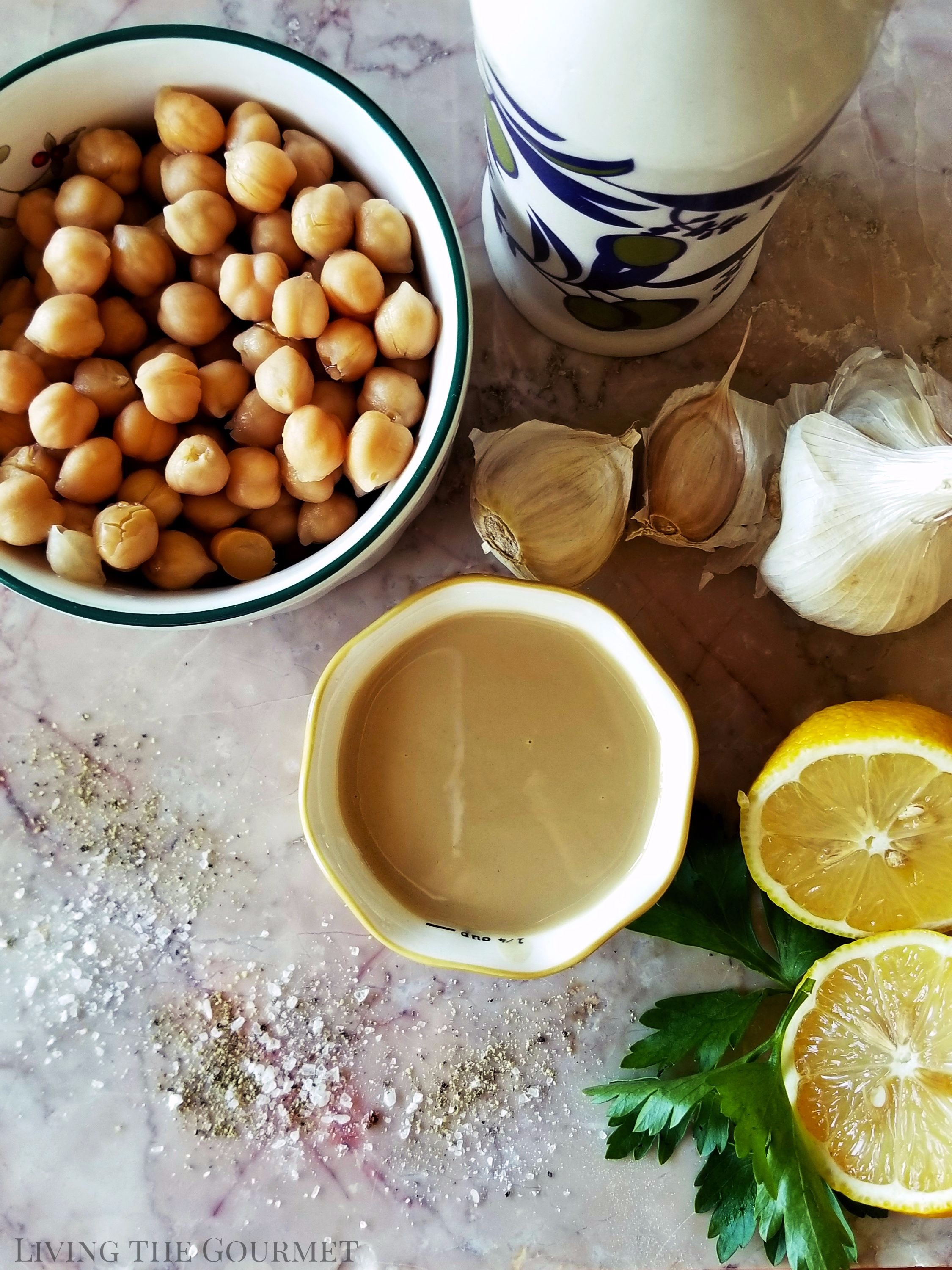 Relatively simple to throw together, this is a perfect starter recipe, pairing deliciously with your choice of sliced vegetables, crusty bread, or crackers. If you really want to be fancy or 'authentic,' you could also pair this with a side bowl of seasoned dipping olive oil to spread over the hummus once you've spooned it onto the bread.
That said, this is a thicker consistency hummus, in which the garlic and spices really come through to create a robust flavor profile.
To start things off, we combine the chickpeas, tahini, olive oil, garlic, lemon juice, salt and pepper in our food processor, and blend until it's relatively smooth but not pasty. Then sprinkle the resulting the mixture with the spices listed below, some chopped parsley, and an extra splash of olive oil and you're done.
Living the Gourmet
Yields 4-6
Spicy Hummus
8 minPrep Time
8 minTotal Time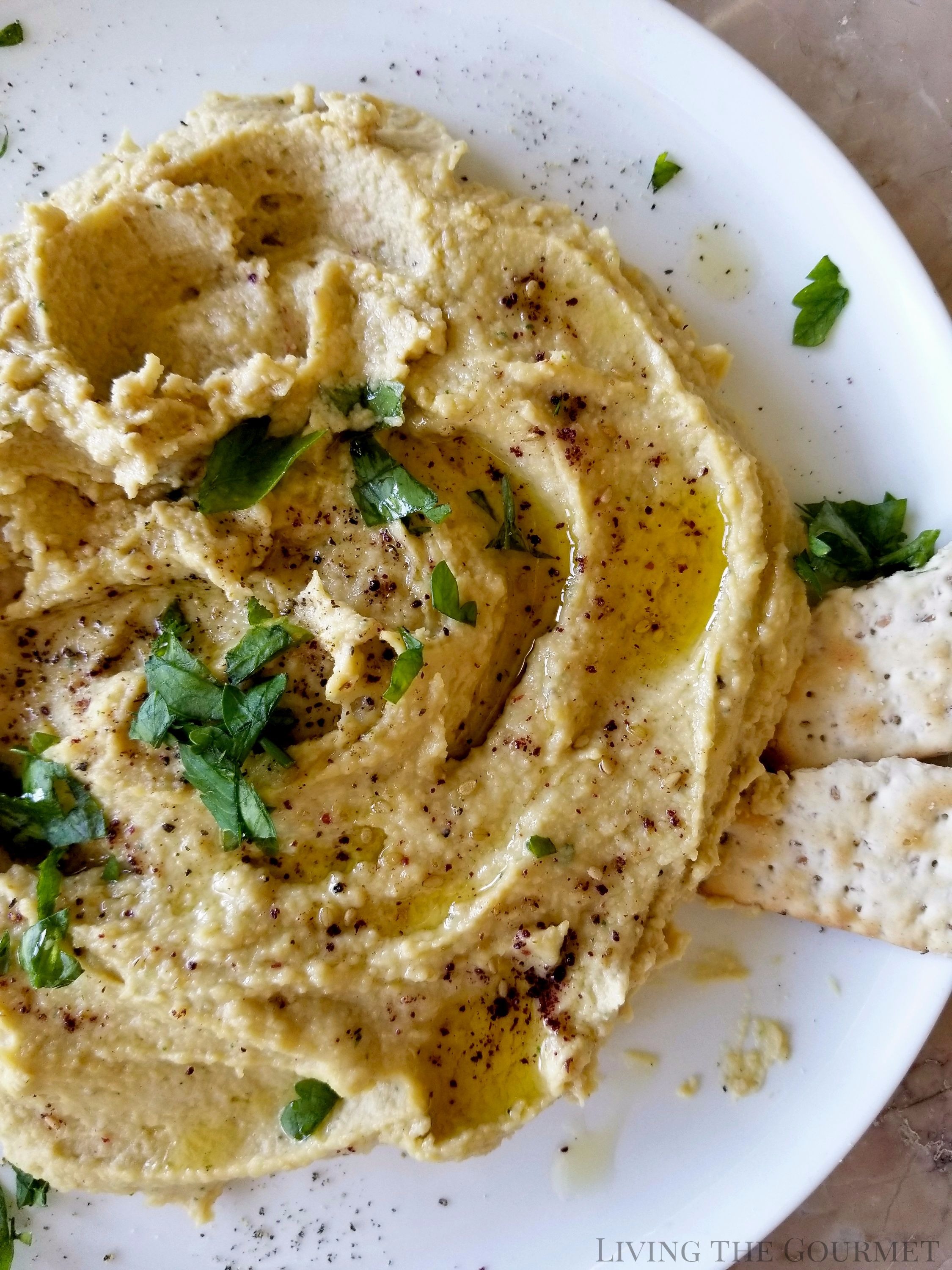 Ingredients
1 (14 ounce) can chickpeas, rinsed and drained
1/4 cup tahini paste
1/4 cup olive oil
2 cloves garlic
salt and pepper to taste
juice of 1 lemon
Zaatar, paprika, sumac, or any desired spice
2 tablespoons Parsley, plus more for garnish
Instructions
In a food processor, blend chickpeas, tahini, olive oil, garlic, lemon juice, parsley, salt, and pepper until smooth.
Sprinkle with your favorite spice, a few leaves of chopped parsley and an extra drizzle of olive oil. Serve alongside your favorite snack or vegetable.
7.8.1.2
525
https://livingthegourmet.com/2017/08/spicy-hummus.html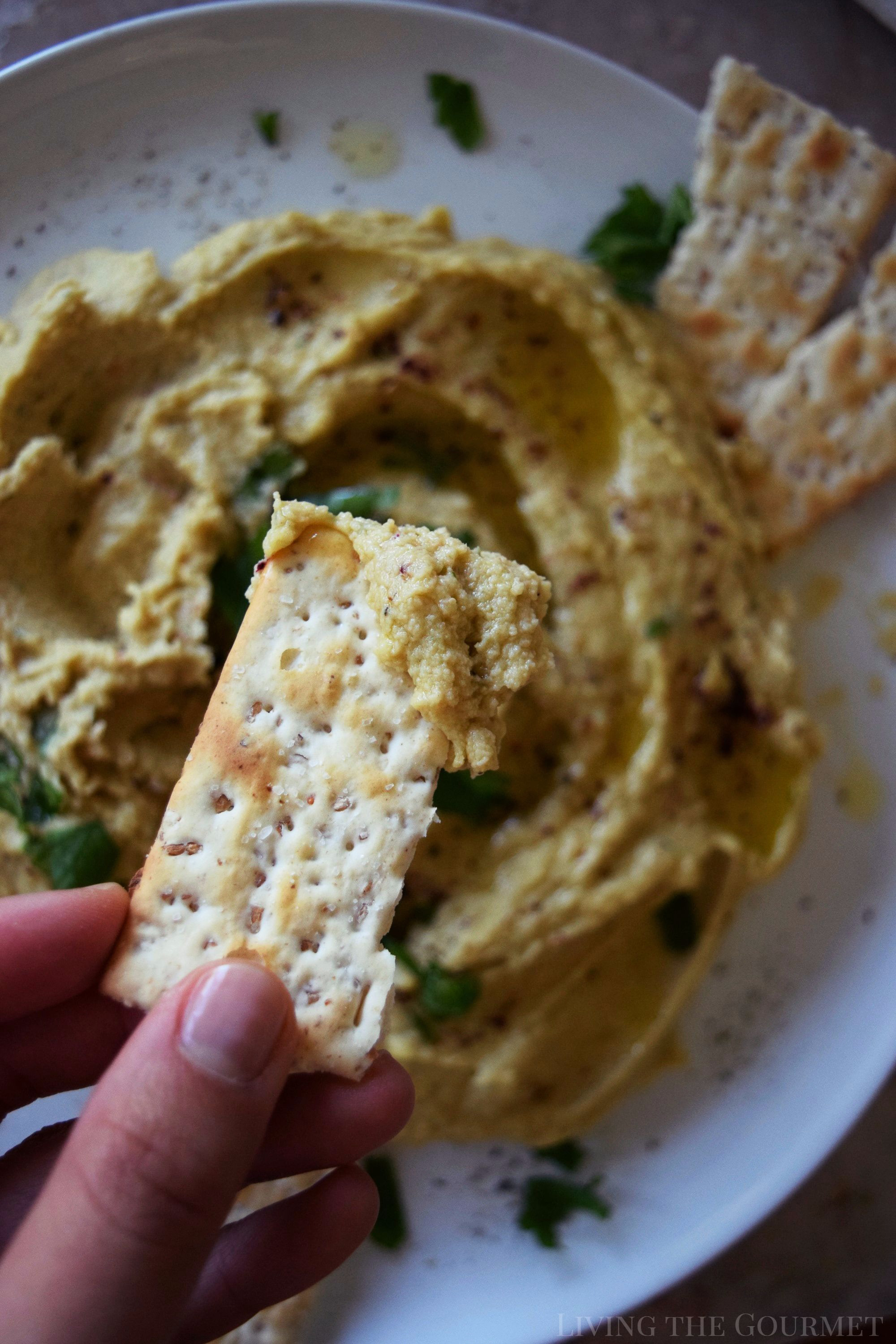 Enjoy with Love!
1