We're revisiting a childhood classic with a cool and creamy twist for the summer season. Swirls of strawberry preserves, creamy peanut butter, and buttery graham crackers are sprinkled within each fold of this velvety smooth batch of vanilla ice cream.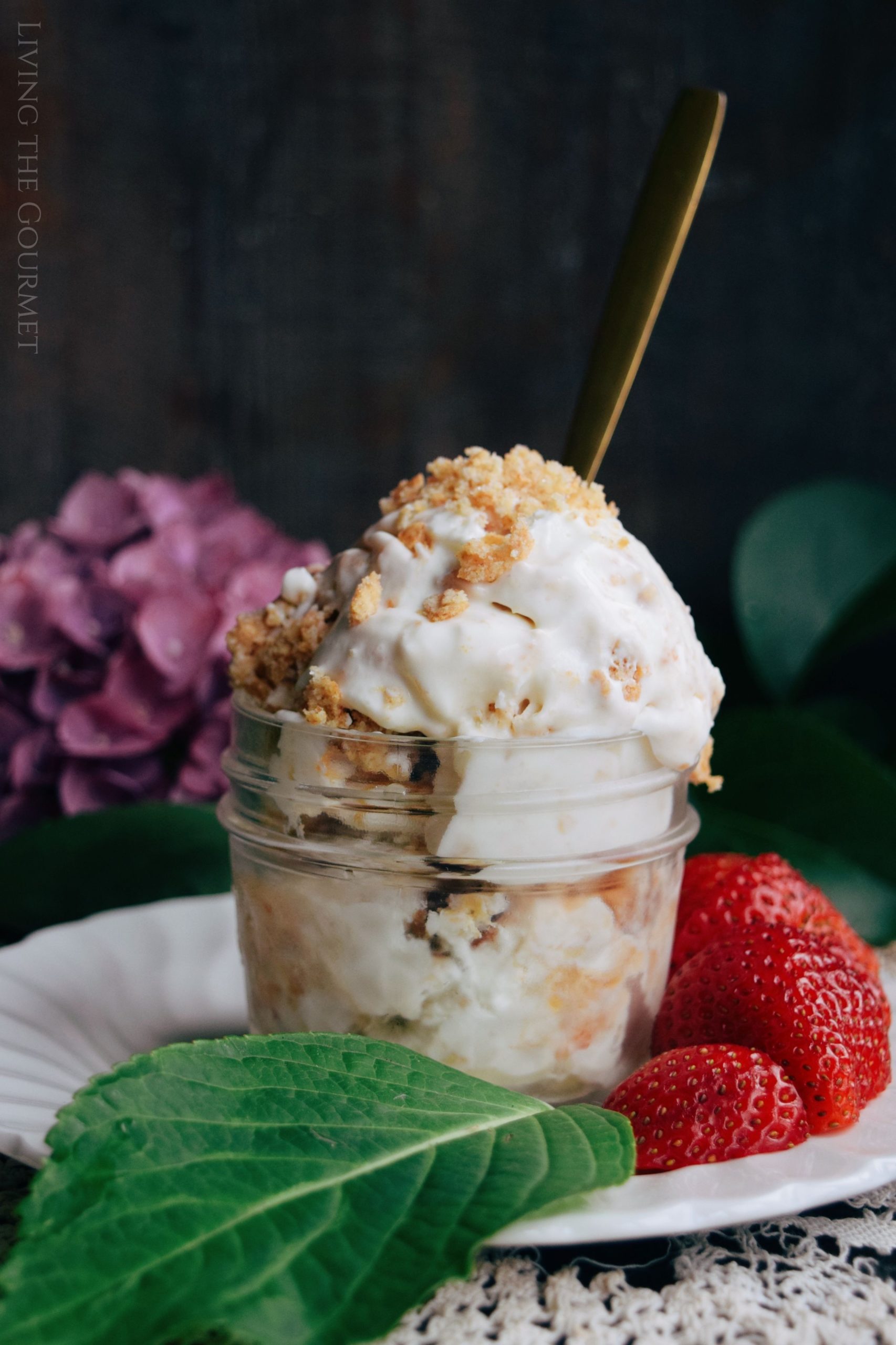 As a food blogger there is a unique pressure on me to never make the same thing twice which is antithetical to my own character. I'm a stubborn creature of habit. I even joke at times that I was born at the age of fifty. Here's the thing though, when I find something I like, I find it unreasonable to change it. So take for instance, a simple no-churn ice cream recipe. So, SO good and so easy, why change it?
Well, this is where being a food blogger gets in the way of me not wanting to leave my comfort zone. People are curious, always craving change (for the most part). They find a good recipe but want to make it better.
How?
Can I make it with this if I don't have that?
What if I add this in place of…?
I've made a lot of variations and I've tried a lot of different ideas, but I seem to always end up coming back to the original.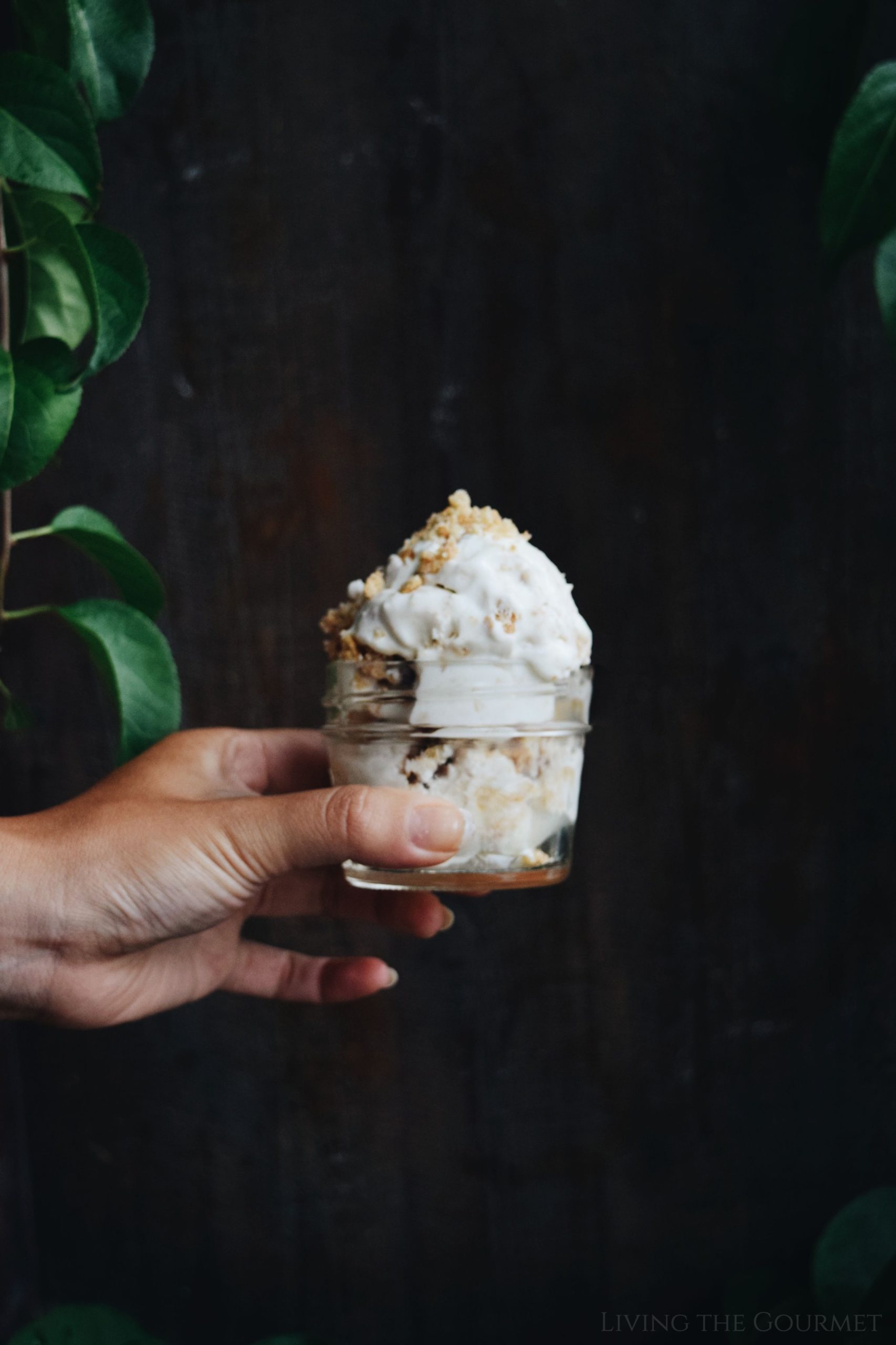 Don't mince my words now. I appreciate having my creative boundaries pushed. I like having a reason to think outside the box and break my own routine sometimes. I enjoy inspiring you to try something new, and in turn, I love being inspired by each of you. I view it as a fun challenge each day.
Take for instance today's recipe. I've been figuring out ways to make our no-churn ice cream more exciting with each recipe I present. So, basically I've been spending our quarantined summer making batch after batch of homemade ice cream, not that anyone here is complaining.
Each of us have a different favorite, mine happens to be peanut butter. I decided to have fun with today's treat and bring it back to an OG classic- PB & J.
Triple Threat
Let me break this recipe down for you. You have PB swirled through, strawberry preserves (because it's better than grape jelly, don't fight me on this), and buttery graham crackers sprinkled throughout the batter.
It's incredibly simple to recreate, and if you haven't even made our No-Churn Vanilla Ice Cream, I don't know what you're waiting for, but I digress…
This recipe is a triple threat and better than any store-bought brand. I dare say it's better for you too because not only are the ingredients all-natural, there aren't any artificial colors, flavors, or preservatives. That's my way of making myself feel a little less guilty about eating ice cream every night for the past two months. Don't mind me.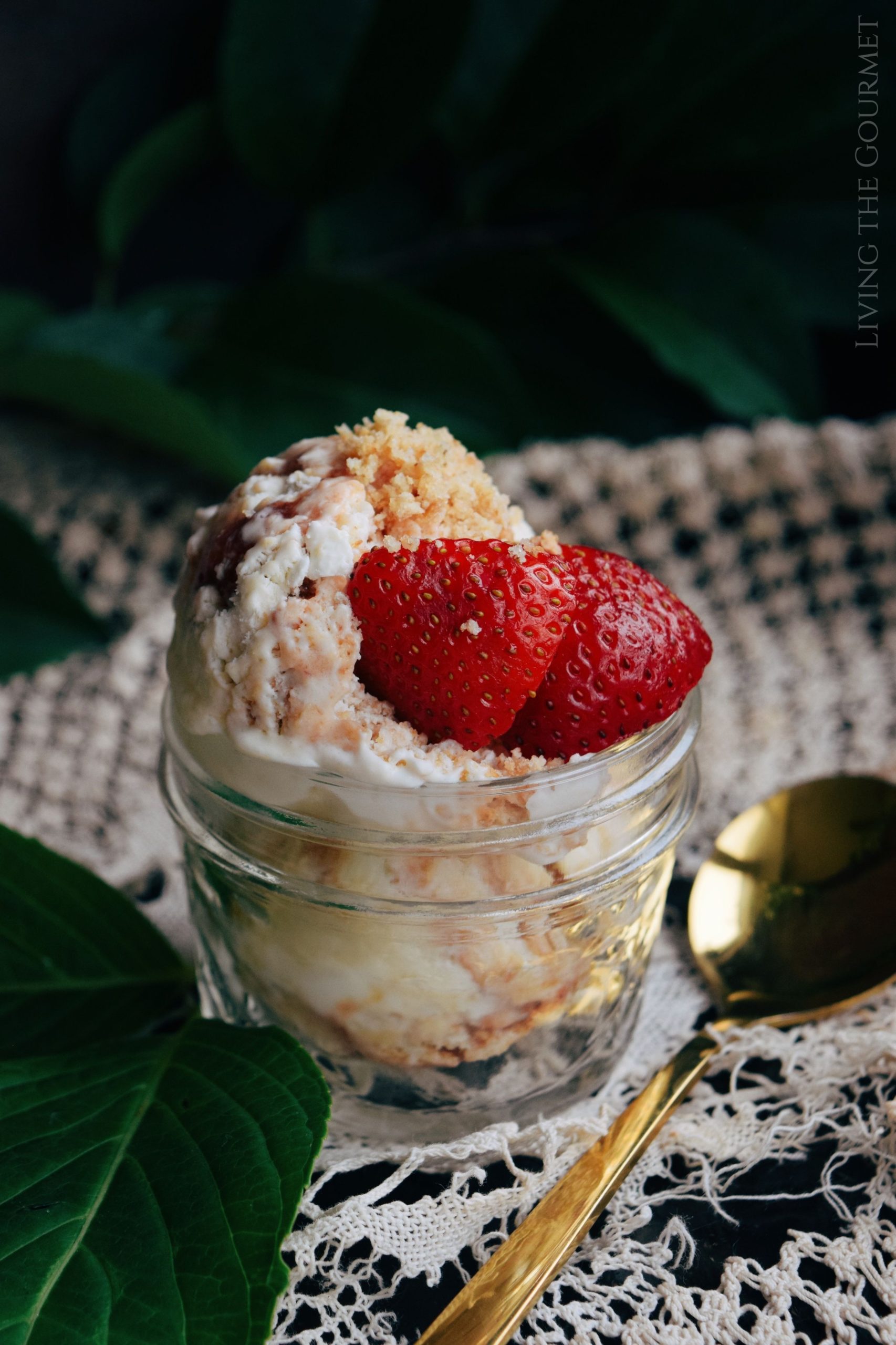 Recipe Notes
1. Peanut Butter – If you have a nut allergy, feel free to use sun butter here in place of PB. You'll get the same flavor profile. As a bit of peanut butter freak myself, I really love chunky PB in this as well. Heat your choice of nut butter then let cool slightly, so it's easier to swirl through the batter.
2. Preserves, Jams, Jellies, Fruit Fillings – OK, I didn't mean to call out all the grape jelly lovers out there, but come on, fruit preserves are just better not only in this recipe but on your sandwich too. They are fresher and have fruit bits which is undeniably the best part, and why I wholly recommend preserves or jams over jellies.
Now, there is also another variation you could try here. If you have fresh fruit, mainly berries, give them a quick blitz in the blender then add the mixture to the batter in Step 4. From there, carry on as directed.
3. Graham Cracker Crumble – Think of the components that make a PB&J sandwich. Peanut butter (clearly), Jelly (but now we're all in agreement that preserves are better), a cold glass of milk (in this case, the ice cream itself), but of course you need bread to make a sandwich (obviously). Here we swapped the bread with graham crackers, because white bread didn't really seem to fit profile, unless you have plain breadcrumbs which you could then absolutely swap. Just add a good spoonful of sugar to sweeten it up a bit. From there, combine the graham cracker crumbs (or plain bread crumbs + sugar) with melted butter for a little buttery crunch to your ice cream. If you have more leftover, generously sprinkle over the ice cream before serving.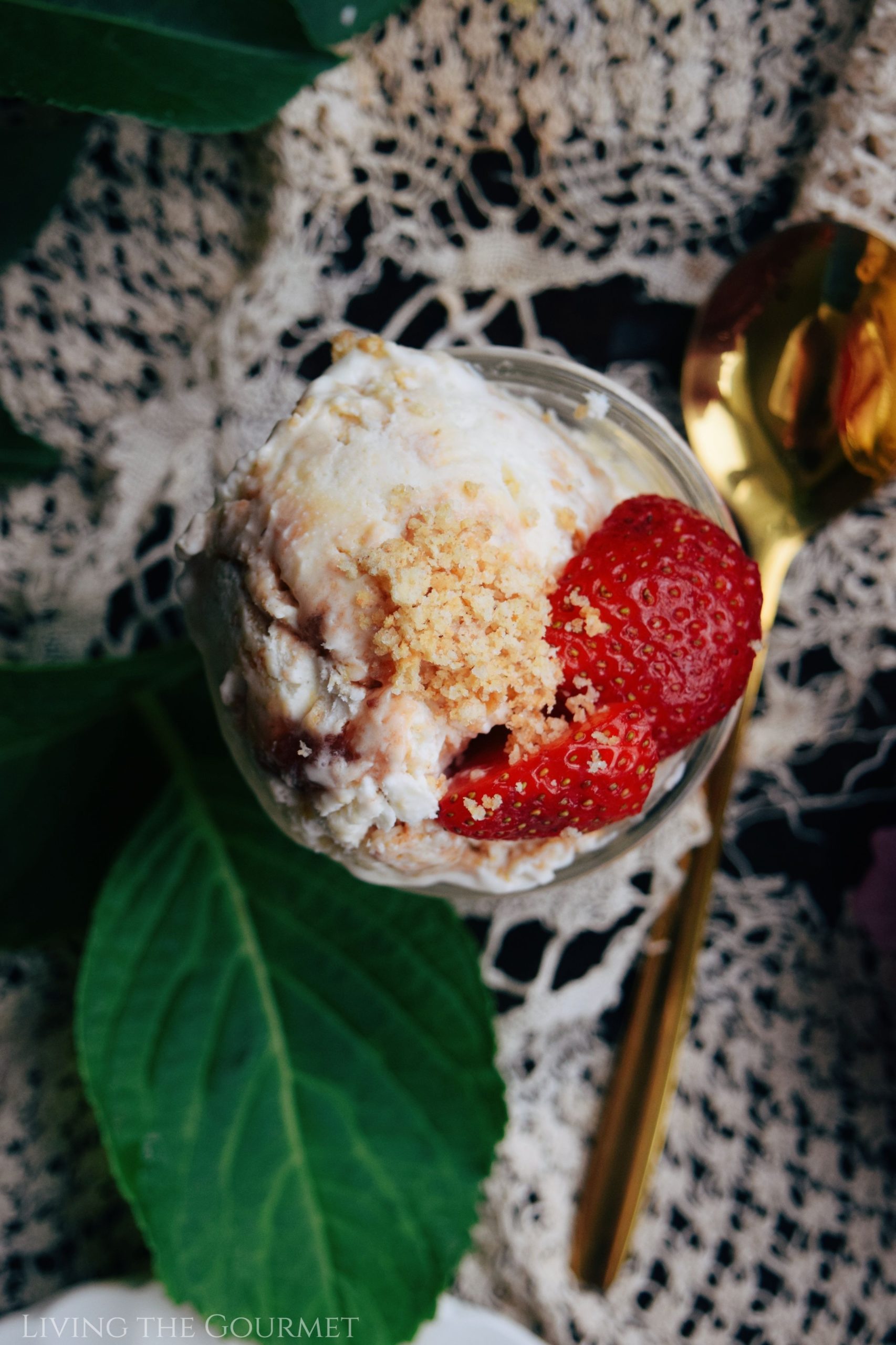 More Cool Summer Delights
1. No Churn Vanilla Ice Cream – Smooth, rich, and creamy, our classic No Churn Vanilla Ice Cream is a seasonal must. With just a handful of ingredients, all you need to do is whisk and freeze, then sit back and indulge. It also serves as the base of today's recipe.
2. Brown Butter Ice Cream (No Churn) – This no-churn delight is cool, creamy, and swirled with brown butter for an ultra decadent treat you'll be craving year round.
3. Butter Pecan and Vanilla Ice Cream Cake – A creamy and delicious Butter Pecan and Homemade Vanilla ice creams are layered into a decadent summer treat with buttery graham crackers mixed with almonds and hot fudge syrup.
4. Caramel Macchiato Ice Cream (No Churn) – Inspired by a coffeehouse favorite, this decadent treat is sure to satisfy your summertime cravings!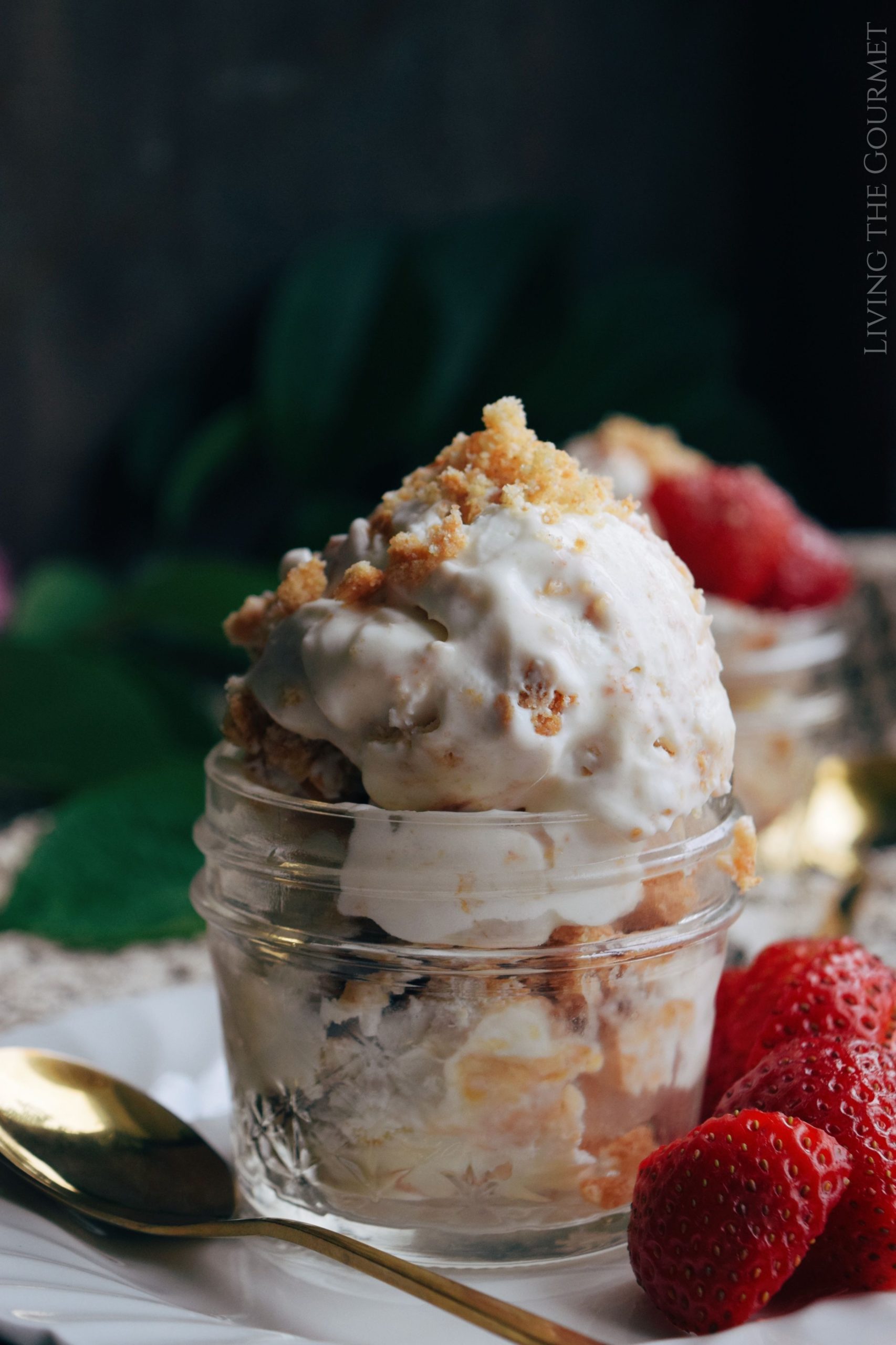 Print
PB & J Ice Cream (No-Churn)
Author:
Prep Time:

15 minutes

Total Time:

15 minutes

Yield:

1 quart

ice cream

1

x
16

ounces

heavy cream, chilled

14

ounces

sweetened condensed milk

1 teaspoon

vanilla extract
Pinch of salt

1/3

cup

creamy or chunky peanut butter

1/3

cup

strawberry preserves
For the graham cracker crumbs:
1/2

cup

graham crackers, crushed

1 tablespoon

sugar

2 tablespoons

butter, melted
Instructions
Prepare the graham cracker crumbs first but combing the crushed graham crackers, sugar, and melted butter. Set aside.
In a small heatproof bowl, warm the peanut butter until smooth and liquidy. Set aside.
In large chilled bowl, beat heavy cream until firm peaks form. Set aside.
In a separate bowl, whisk sweetened condensed milk, salt, and vanilla. Fold into the whipped cream.
In a freezer proof container, add half the batter. Swirl peanut butter and strawberry preserves through it then sprinkle the graham crackers. Repeat for the remaining half of the batter.
Transfer the batter to a freezer container. Cover and let chill for at least 6 hours or overnight.
Notes
Prep Time does NOT include Inactive Prep Time.
Recipe Card powered by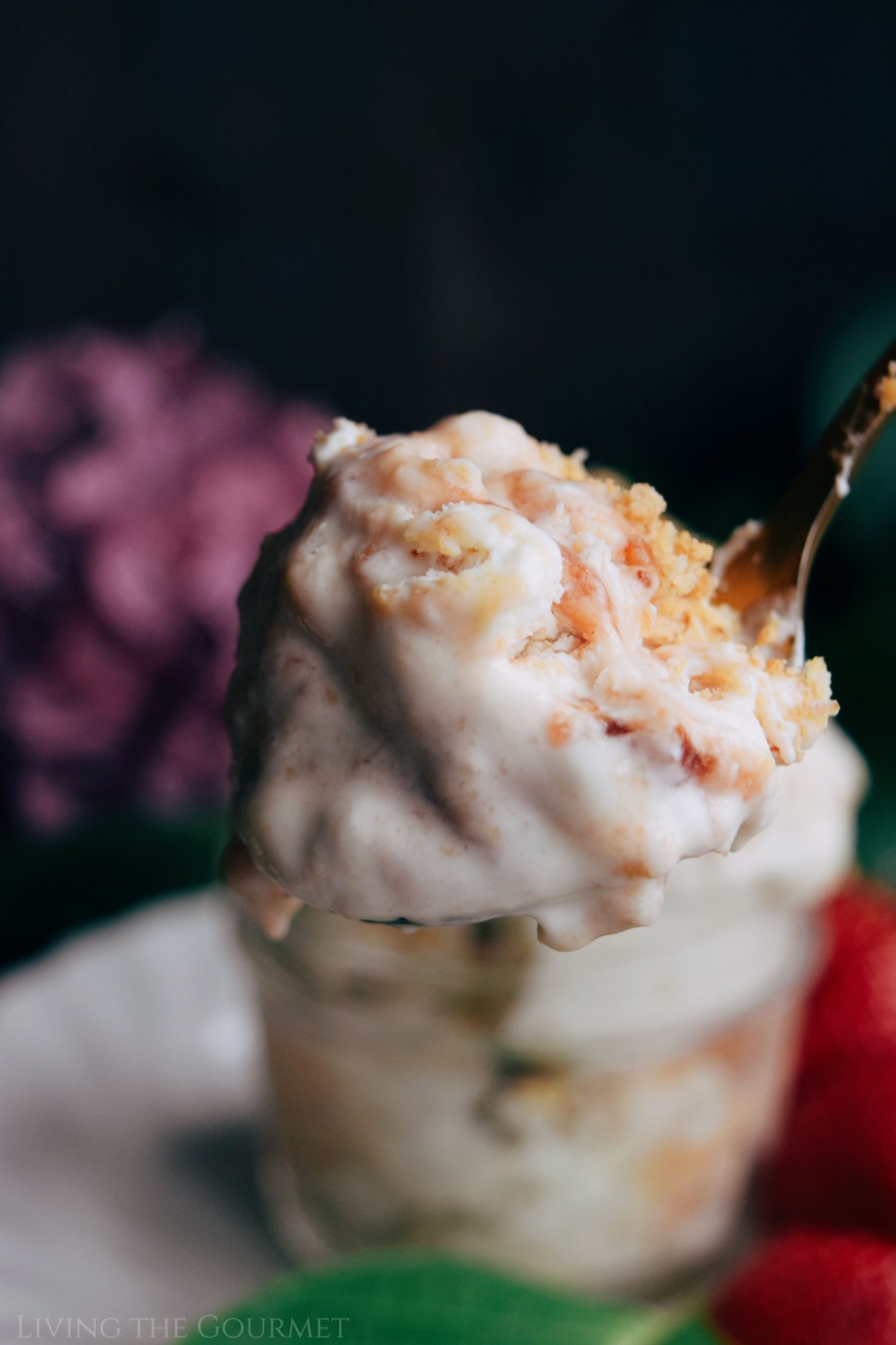 If You Enjoyed Today's Recipe…
Be sure to follow us on Instagram to stay up to date with all things Living the Gourmet, and for more great recipes, tips and tricks.
Did you make this recipe?
If so, let me know in the comments down below, or post a picture to Instagram, or to Pinterest, and I'll give you a shoutout on Instagram, or post your pin to one of my Pinterest boards!
0