The following message is intended for those 21+. Please enjoy responsibly.
We're unlocking the secrets to the Perfect Thanksgiving feast with our handpicked selection of the most delicious wine pairings.
It's officially Turkey Season, and that means…lots of turkey. Whether your roasting a turkey layered in bacon or spicing up its wings, this is the only time year where we're all obsessing over what pairs best with a turkey-led feast.
We all start off with the predictable sides. Statically speaking, stuffing disappear the fastest in most states. This love of stuffing gives rise to the age old debate of whether sausage, herb or vegetable stuffing is king. Then there's the forever-question of whether we prefer our spinach served as a warm salad with bacon dressing, creamed, or sauteed. Cranberry is a prickly topic, with a firm line in the sand drawn between those who love their cranberries fresh and those who prefer sweeter canned varieties. The only thing both sides of the cranberry debate can agree on is their mutual disdain for those of us who prefer a concoction of cranberries, strawberry jello, marshmallows, and sweetened shredded coconut. Though I admit this latter option is a thinly-veiled dessert masquerading as a dinner side, but I insist on looking the other because if ever there was a season for overindulgence, this is assuredly it. So pass the cranberry-coconut-marshmallow-jello, if you please.
While these are all decidedly matters of preference, they are nevertheless 'big' questions because we've all experienced meals where that 'one' item that either brought the whole meal together or stuck out like a sore limb.
But you've likely already got the menu down, but what about the beverage? What is the ideal pairing for a bacon-laced turkey? If you're like most, and devour the stuffing before anything else, do you follow that with a swallow of grenache or assyrtiko? And what about those who enjoy their Thanksgiving appetizers as much as the main course itself? Do you break open an oaky chardonnay, a sauvignon blanc, or a malbec?
If those are the questions you wanted answered this season, then read on, because we've got you covered from appetizers to stuffing, and from turkey to pie, we've got your Thanksgiving wine pairings covered.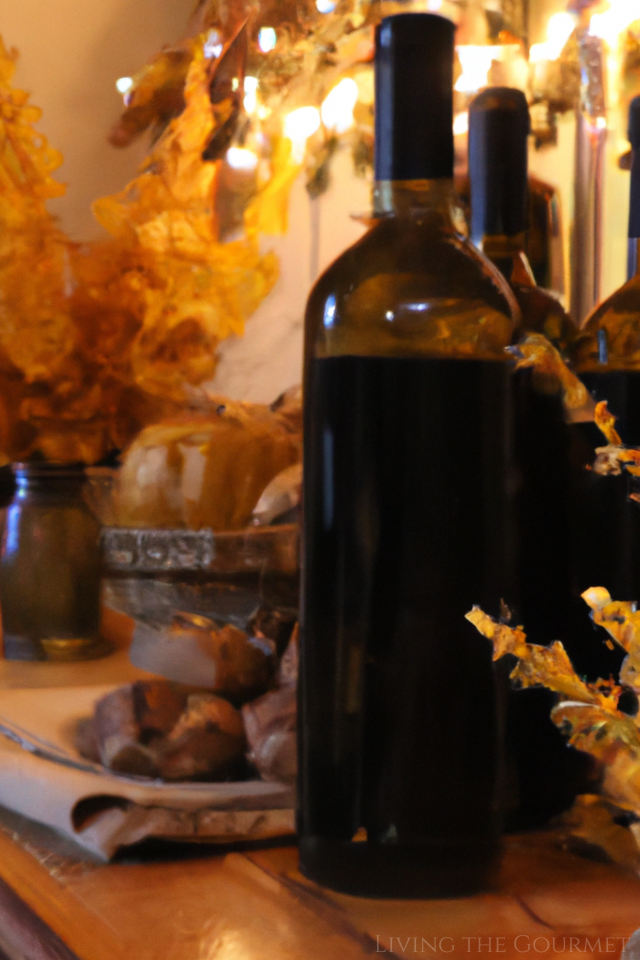 Thanksgiving Appetizers – Starter Wines
Here are my three favorite wines to pair with Thanksgiving starters. For this selection, we're discussing sauvignon blanc, pinot grigio, and malbec. The key to these wines is their versatility, meaning they'll pair deliciously with pretty much the entire range of Thanksgiving starters from candied nuts and cheeseboards, to rolls, garlic bread, and cured meats.
These wines range from light to medium-light bodied, have refreshing qualities, and are generally very approachable wines on their own.
Now, let's get to it.
Sauvignon Blanc:

Characteristics: This is a white wine beloved for its bright acidity and vibrant, expressive aromatics. It often features herbaceous and grassy notes, along with citrus, green apple, and tropical fruit flavors. The crisp and refreshing profile of Sauvignon Blanc makes it a popular choice, particularly for those seeking lively, zesty wines.
Pairing Examples:

Herbed Goat Cheese Crostini: The zesty acidity and herbal notes of the Sauvignon Blanc will perfectly complement the creamy goat cheese and the fresh herbs. Consider topping these crostini with pignoli nuts or a dusting of fresh thyme.
Shrimp Cocktail: A perennial favorite in my home. Sauvignon Blanc and shrimp cocktail go hand and hand, and for good reason – they're delicious together. The bright acidity of a quality Sauvignon Blanc will cut right through the plump shrimp, while enhancing every bite of the spicy cocktail sauce with its citrus notes.

Pinot Grigio:

Characteristics: This particular variety of white wine possesses a light and crisp profile. Pinot Grigio typically exhibits citrusy notes, including lemon and lime, and may have subtle floral or green apple undertones. Pinot Grigio is best loved for its refreshing acidity, making it a versatile and popular choice. This is also a great wine for anyone looking to familiarize themselves with wines in general.
Pairing Examples:

Bruschetta with Tomato and Basil: A favorite of mine at any gathering, no matter the time of year. Bruschetta can add a touch of class to any special occasion. The crispness of a good Pinot Grigio works well with juicy tomatoes and fresh basil, creating a refreshing and playful pairing. Layer on some fresh mozzarella or a dollop of ricotta and you're good to go.
Prosciutto-Wrapped Melon: A super simple but always delicious starter, and one that works well with Pinot Grigio's light and citrusy profile. The sweetness of the melon and the savory notes of the prosciutto, pair delightfully with the pinot's citrus and floral notes. If the pinot features some crisp apple, all the better.

Malbec:

Characteristics: A red wine characterized by its deep purple color and robust, full-bodied profile. It often showcases dark fruit flavors such as blackberry, plum, and black cherry, alongside notes of chocolate, tobacco leaf, and sometimes a hint of smokiness. Malbec wines are known for their velvety texture and smooth tannins, making them approachable and enjoyable for a wide range of palates from newcomers to enthusiasts.
Pairing Examples:

Stuffed Mushrooms: Malbec and mushrooms. It's a textbook pairing. The malbec's dark fruit notes and soft tannins pair beautifully with savory, earthy flavors – and that means mushrooms. Consider stuffing the mushrooms with a simple breadcrumb and cheese mixture. Bonus points if you use feta, as feta plays delightfully with malbec.
Spicy Sausage Bites: The boldness of Malbec can stand up to the spiciness of sausage, creating a harmonious pairing.
All in all, choosing any of these three wines should provide a delightful start to your Thanksgiving meal.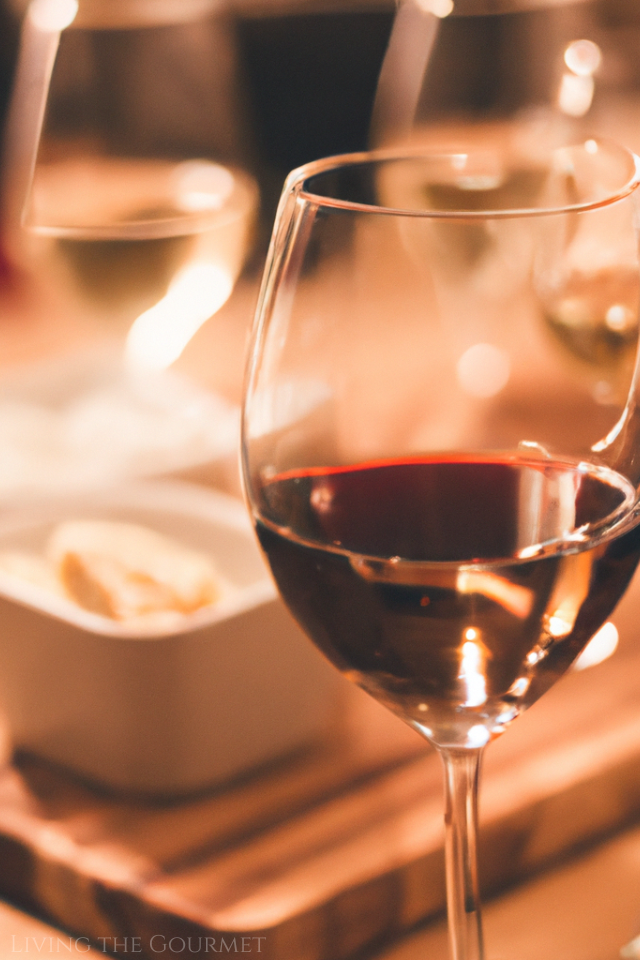 Thanksgiving Turkey – A Classic Bird with Classic Wines
Thanksgiving turkey itself is generally, to my mind, a hardier meal, but it nevertheless runs just shy of being 'heavy.' Usually it's the sides that make the meal heavy. For that reason, I tend to advise against heavy hitter wines such as fuller bodied cabernet sauvignons, sagrantino, or Bordeaux-blends.
Instead, the three wines I'm suggesting are Pinot Noir, Chardonnay (don't roll your eyes, hear me out), and Grenache. Pinot Noir and Grenache are lighter, crisper red wines that won't be overpowered by the turkey, but will instead complement the bird beautifully. Chardonnay might seem a little out of left field at first, but if you're roasting your turkey with herbs, or pairing it with a creamy white sauce or a lighter gravy, this pairing will be absolutely delicious.
Now, here's the run down.
Pinot Noir:

Characteristics: Pinot Noir is a versatile red wine with moderate tannins and bright acidity. It offers a range of red fruit flavors, and often has earthy or spicy undertones. For a full rundown on what I consider excellent examples of pinot noir, see two of my favorite pinot reviews here and here.
Why it pairs well:

Pinot Noir is beloved for its versatility, making it an ideal match for the varied flavors of a Thanksgiving meal, meaning there's nothing on the table that the pinot won't play well with.
Good quality Pinot Noir has a balanced profile with red fruit notes, subtle earthiness, and a medium body. These qualities make it ideal for not-quite-heavy animal proteins such as turkey.

Turkey preparation:

Roast Turkey: The red fruit flavors in pinot noir will perfectly complement the savory richness of an oven roasted turkey, without either being overwhelmed or itself overwhelming.
Smoked Turkey: Here's a twist – the smokiness of a smoked turkey will work to enhance the earthy undertones of a good quality Pinot Noir, creating a delicious harmony between the two.

Chardonnay:

Characteristics: The undisputed queen of white wines. Chardonnay [LINK: White Wine Varieties: Chardonnay vs Pinot Grigio - Living The Gourmet ] can range from crisp and unoaked, expressing notes of green apple and citrus, to rich and buttery when aged in oak, developing flavors of ripe tropical fruits, vanilla, and caramel. Chardonnay often exhibits a medium to full body with a balanced acidity. Its versatility makes it a popular choice among wine drinkers, allowing for a wide range of expressions to suit various preferences and occasions.
Why it pairs well:

White meat succulence. Chardonnay pairs deliciously with lighter, more delicate flavors. The reason behind this comes down to the chardonnays' buttery texture and notes of citrus and oak that work deliciously alongside light, more succulent white meats – and turkey is no exception.
White cream sauce and light gravy. Chardonnay is perhaps at its best when paired alongside creamy white sauces and lighter gravies. If your Thanksgiving table features either of these, consider opting for a quality chardonnay.

Turkey preparation:

Herb Roasted Turkey: An oaky chardonnay would deliciously complement the selection of herbs, while the buttery texture plays with the juicy meat.
Turkey with Creamy Sauces: Chardonnay, succulent white meat, and cream sauce. It doesn't get any more by-the-book than this. It's a cliché pairing for a reason. It's delicious.

Grenache:

Characteristics: A red wine where the chief characteristics are versatility and approachability. Grenache typically features a medium to full body with flavors of red berries, especially strawberry and raspberry. Grenache wines often exhibit spicy notes, pleasant hints of herbs, and a subtle undertone of white pepper. With its moderate tannins and lively acidity, Grenache is well-suited for a wide variety of food pairings, though it may often lack the wherewithal of heavier hitting reds. These qualities, however, combine to create a wine that is almost tailor made for something like a grilled or fried turkey.
Why it pairs well:

Grenache, especially medium-bodied grenache, has a good balance of fruitiness and spice.
It can handle the diverse flavors of turkey, from light to dark meat, while also pairing deliciously with things like stuffing and mashed potatoes. It does all of this without the risk of being overwhelmed.

Turkey preparation:

Grilled Turkey: Grenache is considered a favorite for barbecue. So if you're grilling your turkey, consider uncorking a quality grenache.
Fried Turkey: Fried turkey can be intense. As such, the fruitiness inherent to grenache can help balance that out, making the fried turkey a much more approachable meal overall.
Remember, personal taste comes first, and there really is no 'right' or 'wrong' in pairing wine and food. So, it's always a good idea to experiment and find the combination that suits your palate best.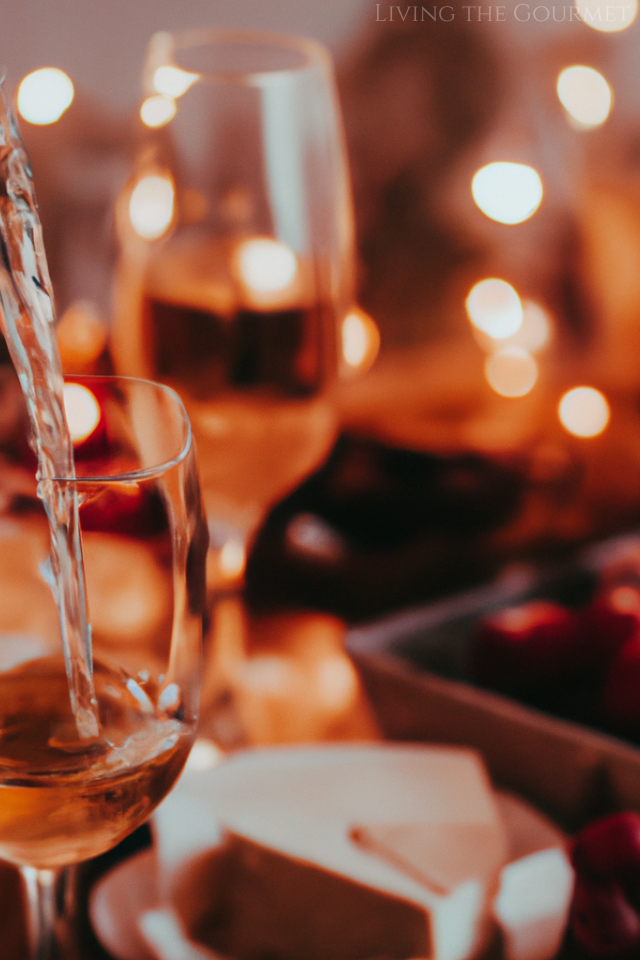 Desserts – A Few Favorites
I'll be blunt – there's no right way to do Thanksgiving dessert.
If your family is anything like mine, dessert is an eclectic mix of anything and everything we're in the mood for, whether it's cheesecake and cookies, pastries and puffs, or ice cream and chocolate donuts, with a customary pumpkin pie as the centerpiece for good measure.
With that in mind, I'll list a few traditional Thanksgiving dessert favorites, and what I believe to be the best wine pairing for each.
Pumpkin Pie:

Wine Pairing: Late Harvest Riesling
Characteristics: Late Harvest Riesling is a sweet white wine made from Riesling grapes that are left on the vine longer than usual. This allows them to ripen and concentrate their sugars. This extended ripening period intensifies the sweetness and flavors of the grapes. Late Harvest Rieslings are known for their rich, honeyed sweetness, balanced by the grape's natural acidity. They often exhibit a spectrum of fruity flavors, including apricot, peach, and citrus, making them a delightful choice for those who appreciate lusciously sweet and well-balanced dessert wines.
Why: A good pumpkin pie is sweet with a touch of autumn spice. These qualities are beautifully complemented by the honeyed sweetness and acidity of a Late Harvest Riesling. The wine's apricot, peach, and honey notes, additionally, will add depth and complexity to the pie.

Apple Pie:

Wine Pairing: Gewürztraminer
Characteristics: Originating from the Alsace region of France, Gewürztraminer often presents intense floral aromas, particularly rose petals and lychee. On the palate, Gewürztraminer wines tend to be off-dry to sweet, with flavors of tropical fruits, spices like ginger and cinnamon, and a characteristic hint of bitterness in the finish.
Why: The aromatic and slightly off-dry nature of Gewürztraminer works wonders with the sweet, spiced, and tart flavors of apple pie. Its notes of lychee, rose, and ginger add complexity without overwhelming the dessert.

Chocolate Pecan Pie:

Wine Pairing: Ruby Port
Characteristics: Ruby Port is a fortified wine originating from Portugal's Douro Valley. It's known for its vibrant red color (it's in the name) and fruity, full-bodied taste. Typically, it features flavors of red berries, plums, and sometimes a hint of chocolate, making it a delightful and sweet after-dinner indulgence. The wine is aged for a shorter period compared to its Tawny counterpart, preserving its youthful, robust character.
Why: The rich, nutty, and chocolatey character of pecan pie plays wonderfully with the sweet and fortified characteristics of a quality Port. The wine's dark fruit, spice, and nutty notes will create a delightful match between the two.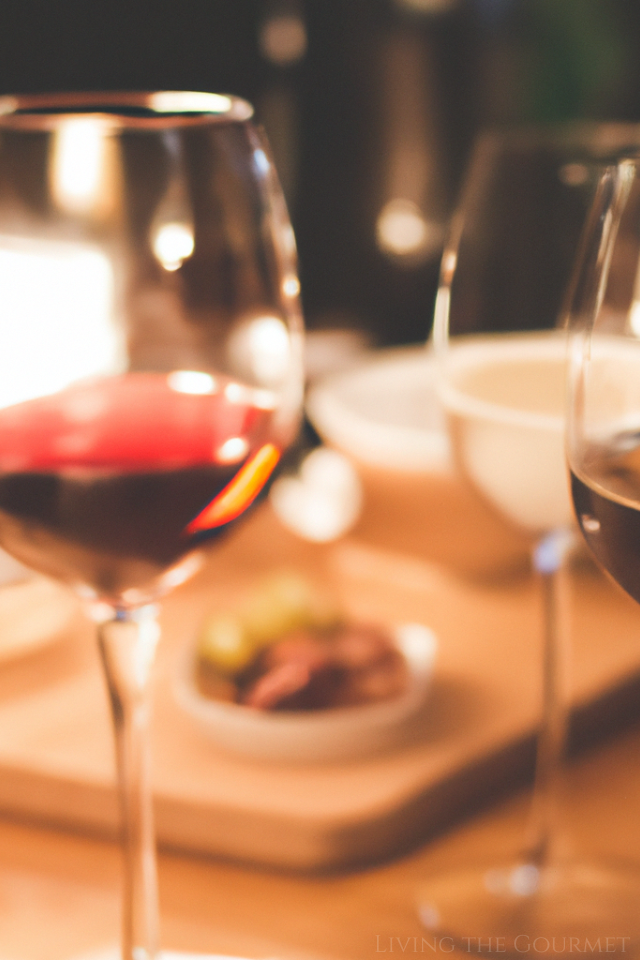 If You Enjoyed This Article…
And that's a wrap, those are my top picks for wines to enjoy this Thanksgiving.
If you enjoyed this article, and want more content like it, be sure to check out our Red Wine Guide, where we provide you with a crash course on the key differences between Malbec and Merlot, along a variety of pairing suggestions, as well as our White Wine Guide.
Also consider checking out our Ultimate Wine Pairing Guide, where we provide you with a crash course that will have you pair wine and food like a master sommelier in no time! From learning how to pair white wines with more than just fish and salad, to covering the ins and outs of the perfect accompaniment for Bordeaux Blends, and deciphering the tricky-yet-delicious to pair pinks, this guide has got you covered.
As always, if you enjoyed today's content, be sure to subscribe to our newsletter, or follow us over on NewsBreak and MSN, so you never miss an update!
Happy Thanksgiving from everyone at Living the Gourmet!
0