This post has been brought to you by Tolosa Winery. All opinions expressed are my own. The following message is intended for those 21+. Please enjoy responsibly.
Today we'll be sampling a Tolosa 1772 Pinto Noir, vintage 2017, from Tolosa Winery, located in Edna Valley, California. I'll being going over the tasting and aromatics of the wine, while providing you with pairing suggestions.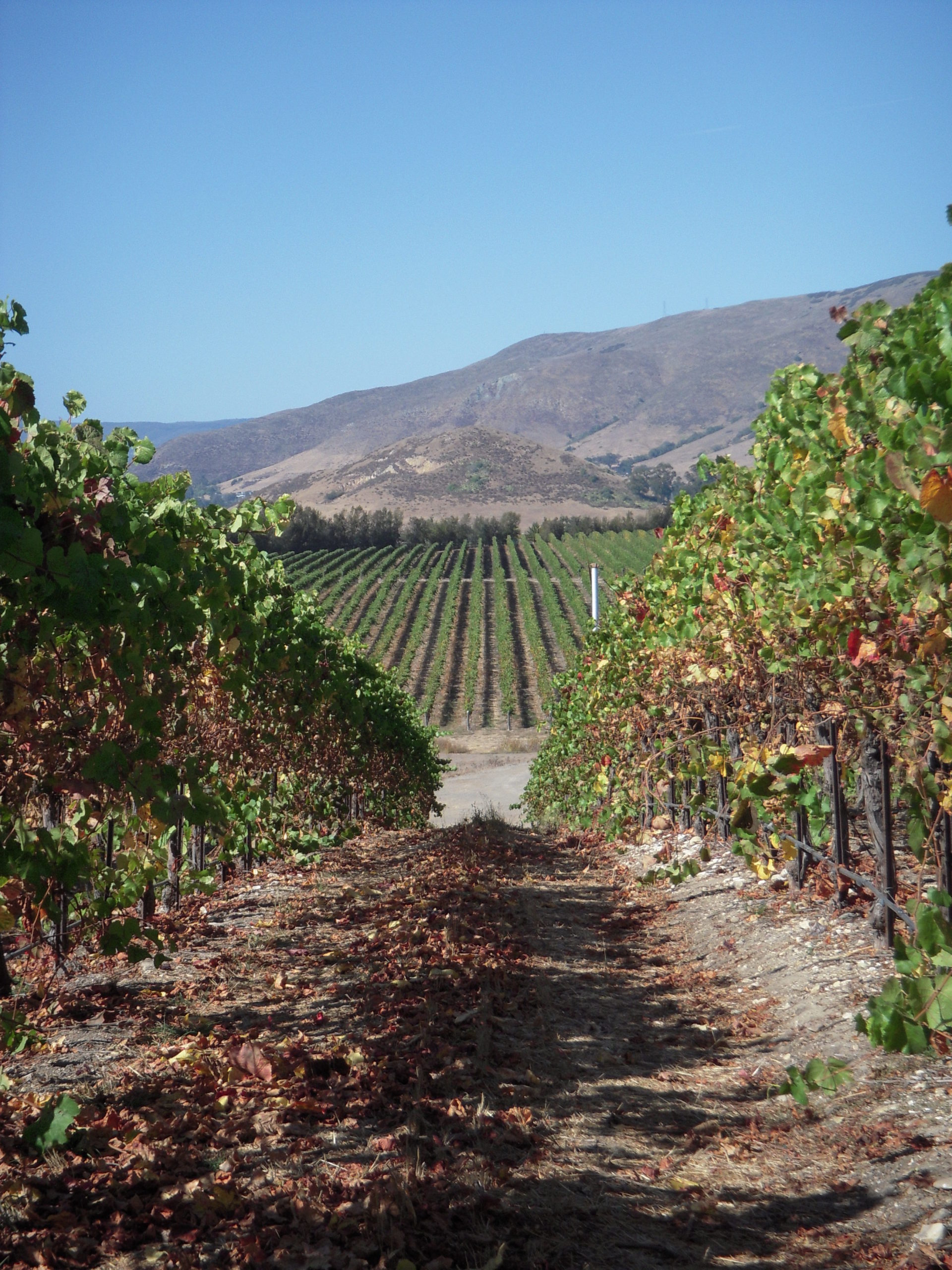 The Where – Edna Valley, California
The Edna Valley AVA (American Viticultural Area) encompasses the southwestern corner of San Lui Obispo County.
In terms of temperature, the AVA – which is lashed by coastal breezes from the Pacific – is much cooler than areas further inland, or even many of its counterpart central and coastal areas. As a result of these cooler temperatures, the AVA boasts one of the longest growing seasons in all of California, and this long growing season – which results in grapes hanging on the vines much longer than usual as they take their time ripening – produces wines that have a marked balance in terms of sugars and acidity.
The region also has a variety of complex soils, many which are all but tailored made for Pinot Noir and Chardonnay, with much of the soil being a rich mixture of loam, clay, and humus. If this soil composition sounds familiar to you, this is because it's shockingly similar to what's found in the famed Rhone Valley of Southern France. As a result, more than half of Edna's grapes are either Chardonnay or Pinot Noir, although Syrah has a respectable representation here.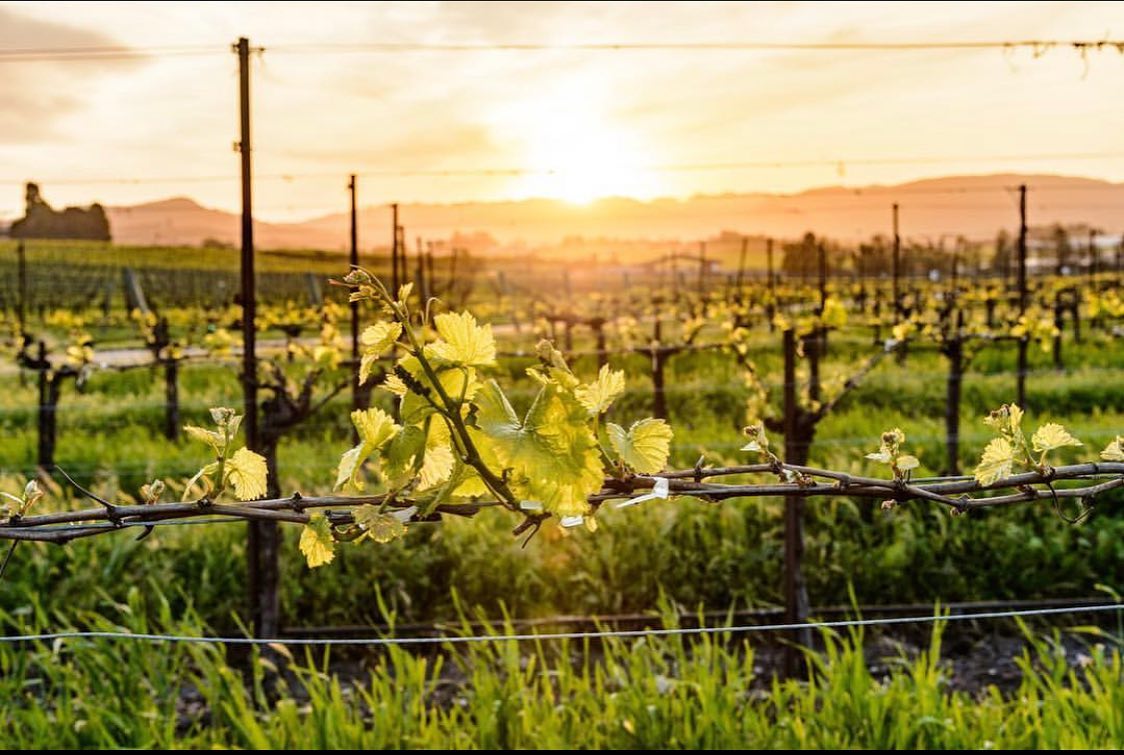 The Bottle – A Showcase
We'll be reviewing a Tolosa 1772 Pinot Noir, vintage 2017, which came to us courtesy of Edna Ranch.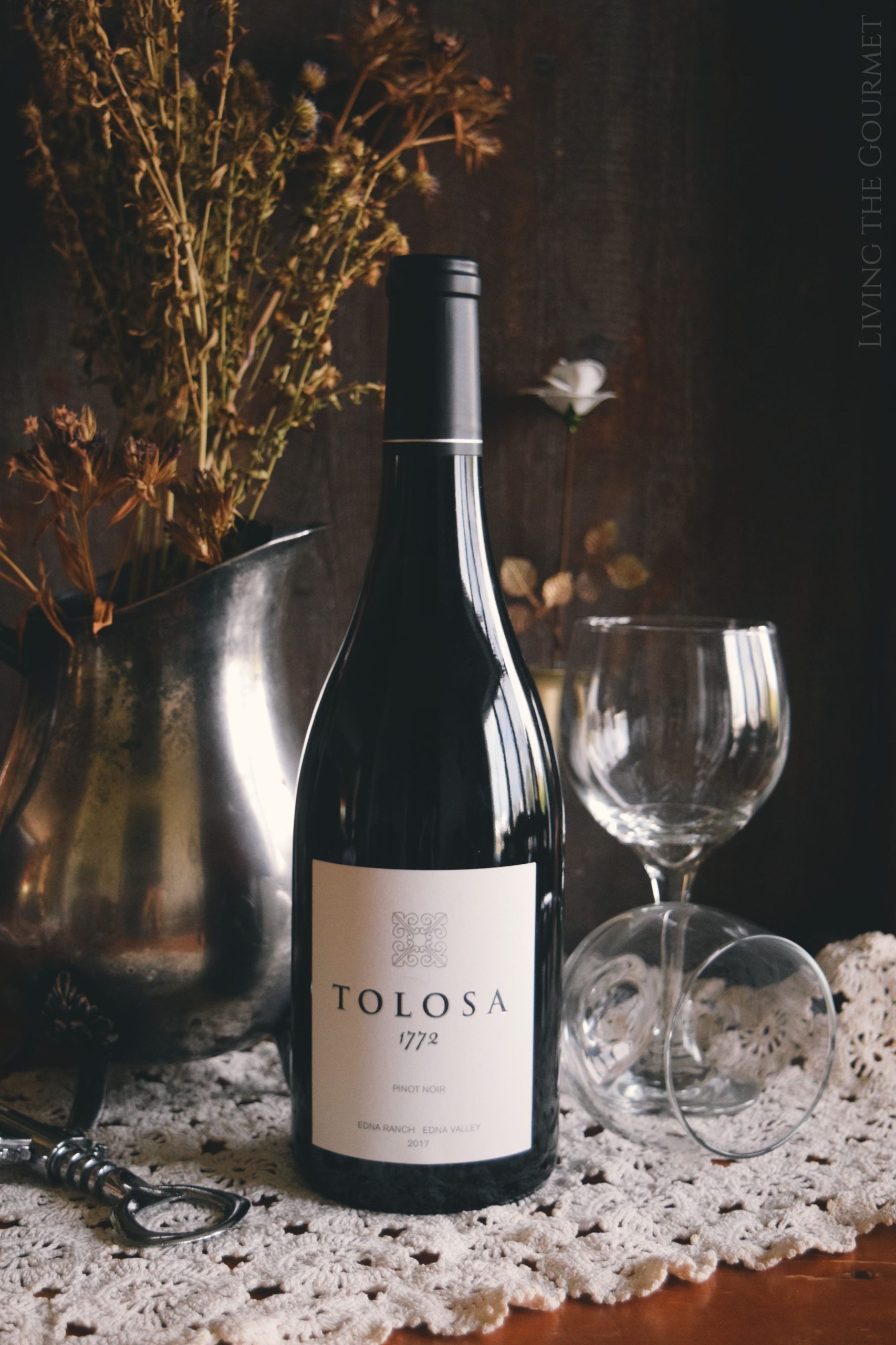 Aromatics and Tasting – The Review
The wine introduces itself with a vaguely 'creamy' bouquet of dark red fruits. Acidic cherry and tart raspberry waft off the top of the glass in thick waves reminiscent of raspberry jam or cherry syrup. Below these initial aromatics lies something 'spicy' or darkly 'herbal.' It's a pleasantly complex and warming aromatic profile.
On the palate, the wine is a good bit more 'herbal' and 'warming' than the aromatics might suggest, with faint hints of coco lingering somewhere in the background. However, the tart and acidic qualities of the red fruit carry over quite nicely without being drowned out, but with the addition of black cherry.
Overall, a very pleasant experience.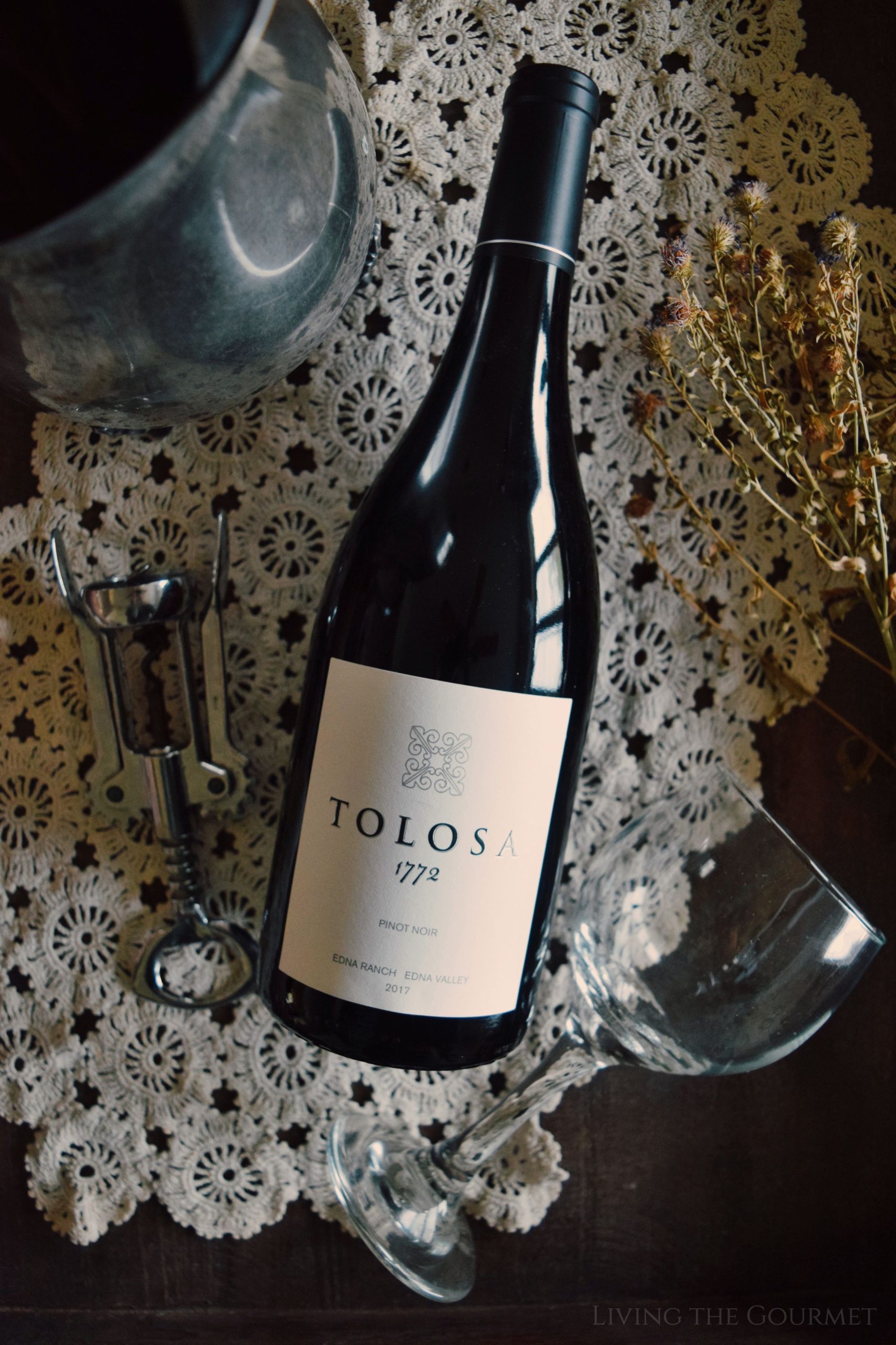 What To Eat – The Pairing
Think beef, lamb, and heavier or 'complex poultry dishes. First and foremost, I'll suggest something like an Herb Roasted Rack of Lamb, rubbed and stuffed with a mix of garlic, oregano, fresh basil, and seal salt. You might also consider steak marinated in a mix of soy sauce, teriyaki, garlic, and fresh ginger, served alongside sesame mixed greens and roasted potatoes. A classic Steak Salad prepared with roasted peppers plated over a bed of arugula would also serve beautifully.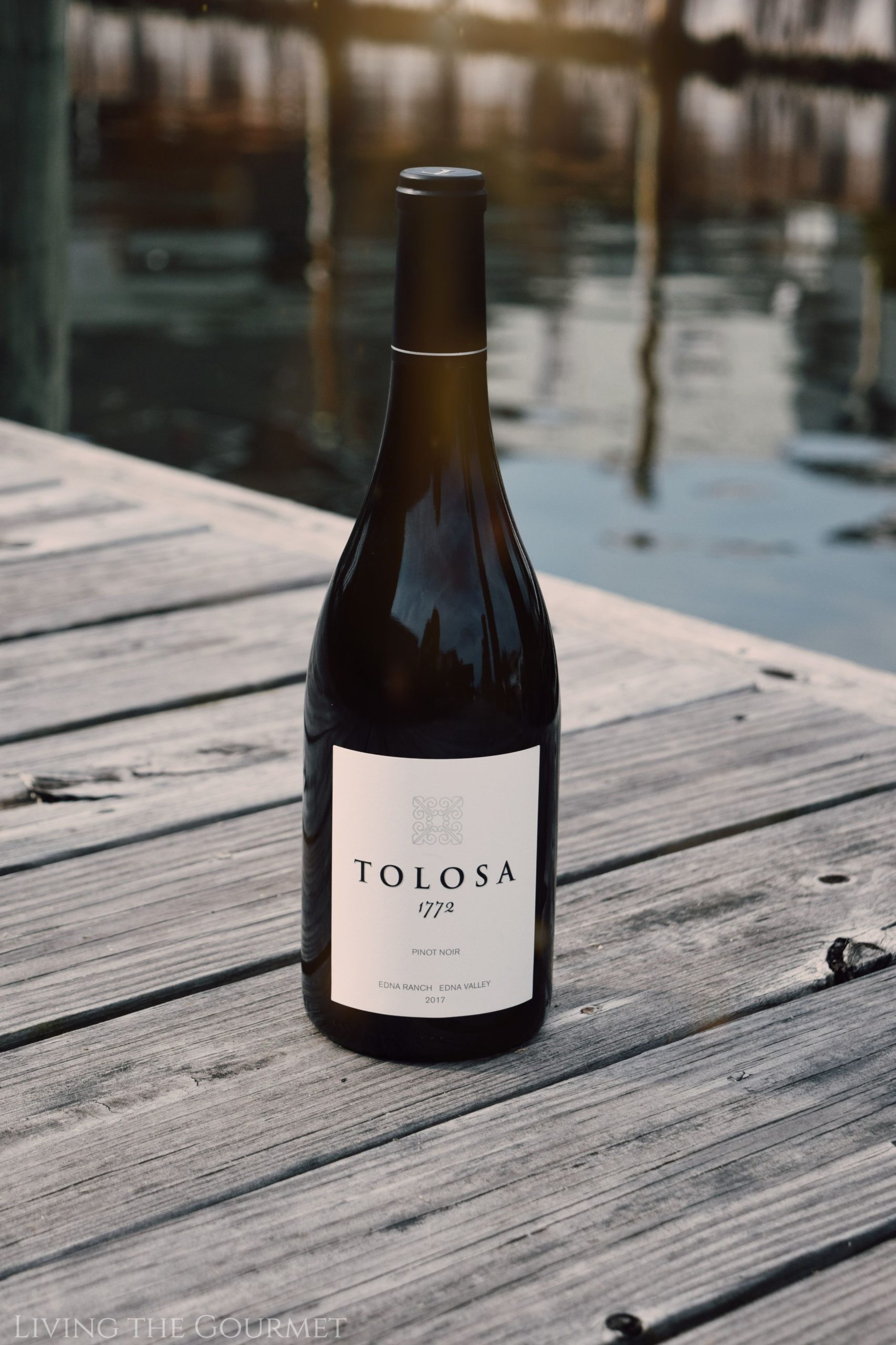 Have you Tried it? Have you tried today's wine, or prepared any of today's pairings? If so, we would love to hear from you! Give us a shout out on Instagram or Facebook with a picture of what you prepared, or let us know down below in the comments how it turned out! We can't wait to hear from you! Cheers!
0