The study of wine almost always begins with Merlot wines, Malbec grapes, and Cabernet Sauvignon.
There are classics, and then there are classics that define the space in which they exist. Detective novels, for example, will forever toil in the shadow of Sherlock Holmes and The Maltese Falcon. Playwrights will forever be compared to Shakespeare, and American novelists, regardless of genre, exist inescapably in the legacy of Hemingway.
In the world of wine, cabernet sauvignon, merlot wines, and malbec grapes, define the industry. From the Bordeaux region of France across the Atlantic to the United States, and across the Pacific to New Zealand, these are forever and unshakably the most popular wines in existence.
And for good reason.
These dry red wines, which are best aged in oak barrels, form our beloved Bordeaux Blends, together with pinot noir and petit Verdot. As Malbec and Merlot can thrive virtually anywhere, especially in warm climates, they have become ubiquitous to vineyards around the world. These wines are not just popular; they're practically synonymous with versatility given their wide range of food pairings.
This versatility has earned them their reputation as some of the most widely planted grape varieties in the world. It is no exaggeration to say that these are some of the most popular red wines on the market – and have been for centuries. It also helps that Malbec and Merlot are, together with Cabernet Sauvignon, the hardiest grapes vines in existence.
Now picture this: you're seated at a cozy restaurant, perusing the menu, and there they are – Merlot and Malbec, beckoning with their rich flavors and inviting aromas. Which to choose? Does it even matter? Aren't they intensely similar? Couldn't you forgiven for possibly even mistaking one for the other? And aren't they more or less interchangeable when paired with food? Yes, but these two wines have a captivating story to tell.
Nevertheless, especially when consumed at room temperature and properly aerated, there are tangible contrasts between the two, and today we're covering the main differences.
Merlot, with its soft tannins and approachable character, has long been a popular choice among wine enthusiasts. On the other hand, Malbec, born in the Bordeaux region of France, has spread its roots across the United States and warmer climates, each creating a reputation for itself as a bold, medium to full-bodied wine that tantalizes the palate.
While Merlot and Malbec share some similarities, such as softer tannins and a penchant for full-bodied richness, they each have their unique personalities shaped by the climates and terroirs in which they thrive. Today, we embark on a tasting journey to uncover the nuances that set these wines apart.
So, whether you're a seasoned wine enthusiast or just beginning your exploration of reds, join us as we uncork the differences in flavor profiles, the influence of French malbecs, and the best wine regions for each varietal.
Let's sip, savor, and discover the delightful world of Merlot and Malbec wines.
The Where – Prominent Malbec Regions
Malbec, a medium-bodied wine originally from the Bordeaux region of France, has found new homes around the world. Here are some of the primary wine regions where Malbec is produced.
Mendoza, Argentina:

Mendoza is undoubtedly the global epicenter of Malbec production. Most vines are situated at the foothills of the Andes Mountains, where high altitudes and sunny days contribute to the grape's full ripening.
Subregions within Mendoza, such as Luján de Cuyo and the Uco Valley, are renowned for producing some of Argentina's finest Malbecs. Luján de Cuyo is known for its old-vine Malbecs, while the Uco Valley offers a cooler climate, ideal for producing elegant and well-structured Malbec wines.

Cahors, France:

Cahors, the ancestral home of Malbec, is located in the southwest of France. The wines from this region are often referred to as "black wines" due to their deep, dark color and intense flavors.
Within Cahors, the subregion of "Coteaux de Glanes" is known for producing some of the most age-worthy and tannic Malbec wines in the area.

San Juan, Argentina:

Located to the north of Mendoza, San Juan is another Argentine region known for Malbec production. It offers a warmer climate than Mendoza, resulting in riper fruit-forward styles of Malbec.

Salta, Argentina:

Salta, situated in the north of Argentina, is one of the highest wine regions globally, with vineyards planted at extreme altitudes. These high altitudes provide intense sunlight and a wide diurnal temperature range, resulting in Malbec wines with vibrant acidity and concentrated fruit flavors.

Sonoma County, California, USA:

In the United States, particularly in Sonoma County, California, Malbec has gained popularity. In Sonoma, it often finds its way into Bordeaux-style blends but is also produced as a varietal wine.
The Alexander Valley within Sonoma County is recognized for its Malbec production, known for wines with rich fruit expression and balanced acidity.

Chile:

Chile's wine regions, such as Maipo Valley and Colchagua Valley, also cultivate Malbec successfully. The country's varied terroirs contribute to a range of Malbec styles, from fruit-forward to more structured wines.

Australia:

In Australia, regions like Langhorne Creek and Margaret River produce Malbec wines that showcase a unique expression of the grape, often blending it with other varieties.
While these regions are primary producers of Malbec, it's worth noting that the grape has made its mark in many other wine regions worldwide, each adding its own character to this versatile varietal. Exploring Malbec from different regions is a delightful journey for wine enthusiasts, as each offers a distinct take on this celebrated grape.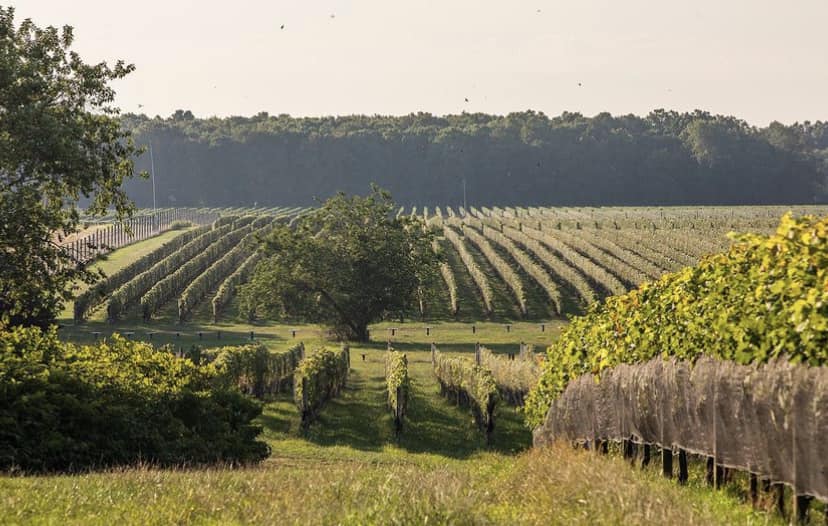 The Where – Prominent Merlot Regions
Merlot, similar to Cabernet Sauvignon, is found pretty much everywhere grape vines are planted. In fact, only Cabernet Sauvignon itself (often regarded as 'The Wine Grape') is more widely planted than is Merlot.
With that in mind, here are the primary wine regions renowned for their Merlot:
Bordeaux, France:

Bordeaux, the birthplace of Merlot, is arguably the most famous region for this grape. It's a key component in the Bordeaux blend, often alongside Cabernet Sauvignon and Cabernet Franc.
Within Bordeaux, the Right Bank regions of Pomerol and Saint-Émilion are renowned for their exceptional Merlot-dominated wines. Pomerol is particularly famous for producing some of the world's most sought-after and expensive Merlot-based wines, such as Château Pétrus.

Tuscany, Italy:

In Italy, Merlot is often used in Super Tuscan blends but is also produced as a varietal wine. The Bolgheri region in Tuscany is known for its Merlot wines, often offering a ripe and full-bodied expression of this grape.

Napa Valley, California, USA:

Napa Valley is one of the most prestigious wine regions in the United States (and the world) and produces exceptional Merlot wines. The region is known for its velvety, fruit-forward Merlots, often with notes of dark cherries and plums.
Within Napa Valley, the Oak Knoll District and Carneros AVAs are recognized for their Merlot production.

Washington State, USA:

Washington State, especially the Columbia Valley, has gained recognition for its Merlot wines. The region's cooler climate results in Merlot wines with excellent acidity and a balanced fruit profile.
Walla Walla Valley, within Washington State, is another notable area for Merlot production.

Chile:

Chile's Central Valley and Maipo Valley regions produce some excellent Merlot wines. The country's diverse terroirs allow for a range of styles, from fruity and approachable to more structured and complex.

South Africa:

Stellenbosch and Paarl in South Africa are known for their Merlot production. South African Merlots often display ripe fruit flavors with a touch of herbal complexity.

Australia:

In Australia, regions like Margaret River and Coonawarra produce high-quality Merlot wines. These regions offer a unique expression of Merlot, influenced by their specific terroirs.

New Zealand:

Merlot is cultivated in New Zealand, particularly in regions like Hawke's Bay. The New Zealand Merlots are often characterized by bright fruit flavors and a fresh, lively profile.
As mentioned earlier, Merlot is planted globally, and the regions mentioned above are just the tip of the iceberg in regards to Merlot. If you really want to understand this particular varietal, I cannot stress enough how important it is to sample and explore Merlot from around the world, especially from lesser known areas or from boutique wineries – as that is very often where the real magic happens.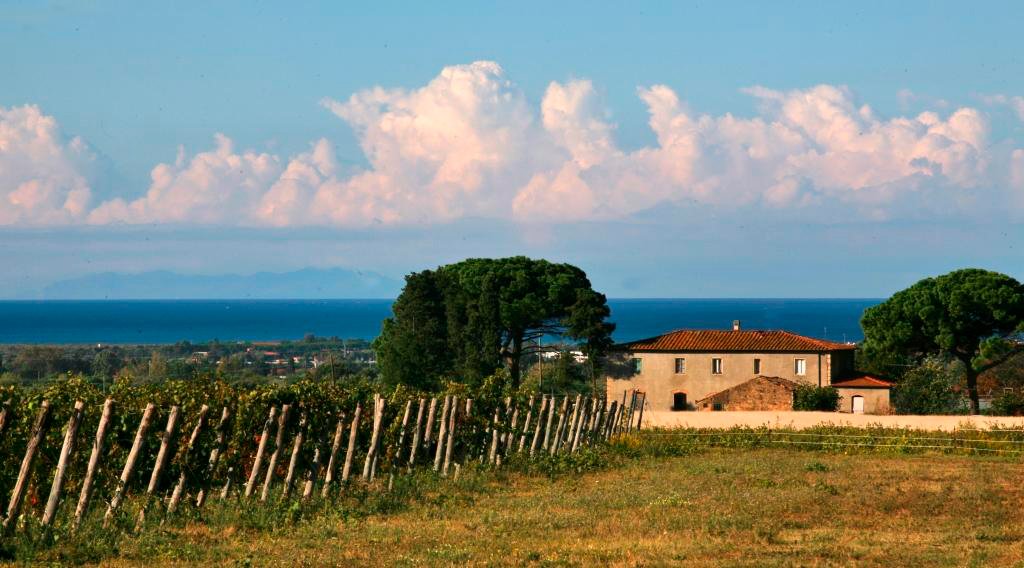 Tasting and Aromatics – Malbec vs Merlot
These two wines share exceptionally similar profiles, true. However, these wines can vary wildly from region to region. Various nuances, textures, emphasis of varying aspects of their aromatics or flavors, can all vary from region to region. Local weather, soil composition, winemaker skill and intention, all play outsized roles on how the quality of the grape, it's characteristics, and the wine it produces.
That said, what we're covering below is what should be regarded as "by the book" or "characteristic" Malbec and Merlot profiles. Thus, it is entirely possible for you to find Malbecs or Merlots that deviate profoundly from what we're about to outline below.
MALBEC
Flavor Profile:

Malbec wines are generally known for their deep, dark color and rich, bold fruit flavors. Common flavor notes include blackberry, plum, black cherry, and sometimes blueberry.

They often have pronounced tannins, contributing to a structured and slightly gripping mouthfeel.
Malbec wines can display earthy and spicy notes, such as herbs, leather, and black pepper.
For Example: In my review of Long Island's "Jason's Vineyard 2020 Malbec," for example, I noted the wine's rich and velvety texture, and its flavors of ripe plum and blackberry, and how the wine's finish boasted subtle notes of cocoa.
Aromas:

Malbec wines typically offer aromas of ripe dark fruits, with blackberry and plum being dominant.
You may also detect floral notes like violet and lavender in some Malbec wines.
Depending on the terroir and winemaking techniques, Malbecs can have subtle smoky or herbal aromas.
For Example: Argentina's "Antigal Uno Malbec 2019," features intense aromas of ripe blackberries, juicy plum, and a pleasant hint of spice, as I noted in my 2023 review.
Impact of Terroir:

Malbec is highly influenced by terroir. In Argentina, for example, high-altitude vineyards in the Andes Mountains contribute to the grape's characteristic intensity and acidity.
Argentine Malbecs often have softer tannins compared to their French counterparts from Cahors.
The terroir can impart different flavor nuances, with cooler climates emphasizing more vibrant acidity and fruitiness.
For example: For a more in-depth look at how terroir plays into the production of Malbec, see my review of Argentina's Antigal Winery, where I do a deep dive on the Mendoza Valley and its luscious wines.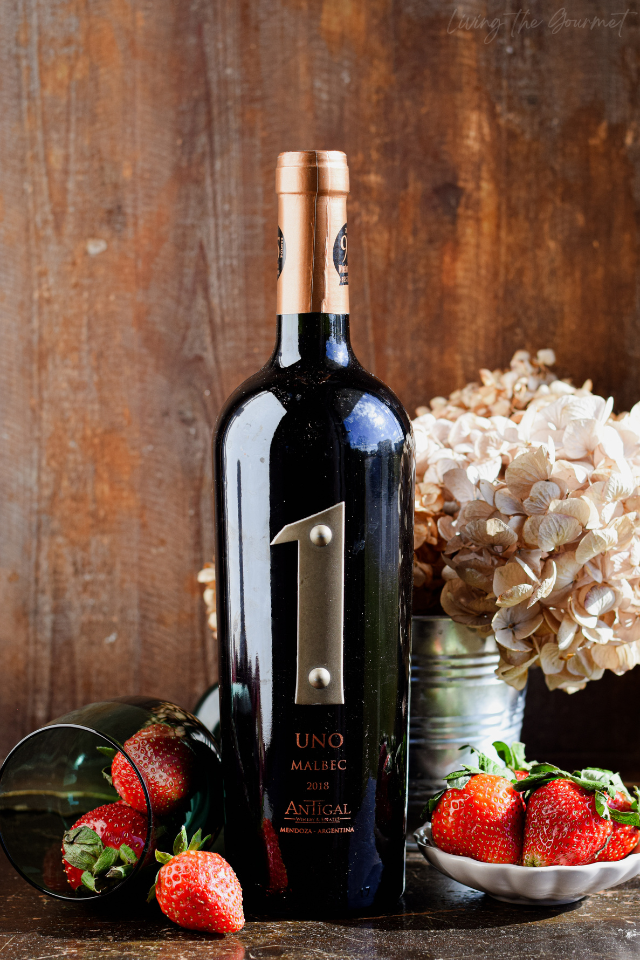 MERLOT
Flavor Profile:

Merlot wines are often described as smooth, round, and approachable. They tend to have a medium to full body.
The primary fruit flavors in Merlot are red fruits such as cherry, raspberry, and plum. It's often associated with a plush, velvety texture.
Merlot wines can display hints of cocoa, vanilla, and sometimes a touch of herbal notes like mint or green bell pepper.
For example: Macari's 2013 Merlot Reserve, from Long Island, featured notes of spiced plum and rich ripe cherry, ending on a medium finish, as I noted in my 2018 review.
Aromas:

Merlot wines typically offer red fruit aromas, with cherry and plum being prevalent.
You may also encounter cedar, tobacco, and vanilla aromas, especially in oak-aged Merlots.
Some Merlots have floral notes, like violet, as well.
For example: The Bolgheri Superiore 2019 introduces itself with lush floral and earthy aromatics, punctuated by jasmine and just a hint of violet. Deeper into the glass, the wine featured notes of dark roast coffee and red fruit essences, as described in my 2022 review.
Impact of Terroir:

Merlot is versatile and adapt readily to different terroirs. It thrives in a variety of regions around the world. It has a reputation as being very hardy grape.
In Bordeaux, Merlot's expression can vary based on the region, with Pomerol emphasizing lushness and Saint-Émilion highlighting structure.
In California, Napa Valley Merlots often display ripe fruit flavors and a soft texture.
For example: If you are interested in reading more about Merlot's home region, see my deep dive into Bordeaux, where I cover everything that makes the area tick when it comes to wine.
In Summary: While undeniably similar, there are key differences between Malbec and Merlot in terms of flavors and aroma. Malbec leans towards dark fruits and robust tannins, with variations based on terroir. Merlot, on the other hand, offers a smoother, more approachable character, with a focus on red fruit and soft texture. Both grapes are influenced by terroir, with Malbec being particularly sensitive to altitude and climate variations, while Merlot showcases adaptability to different regions. Ultimately, the choice between Malbec and Merlot comes down to personal preference and the desired wine-drinking experience.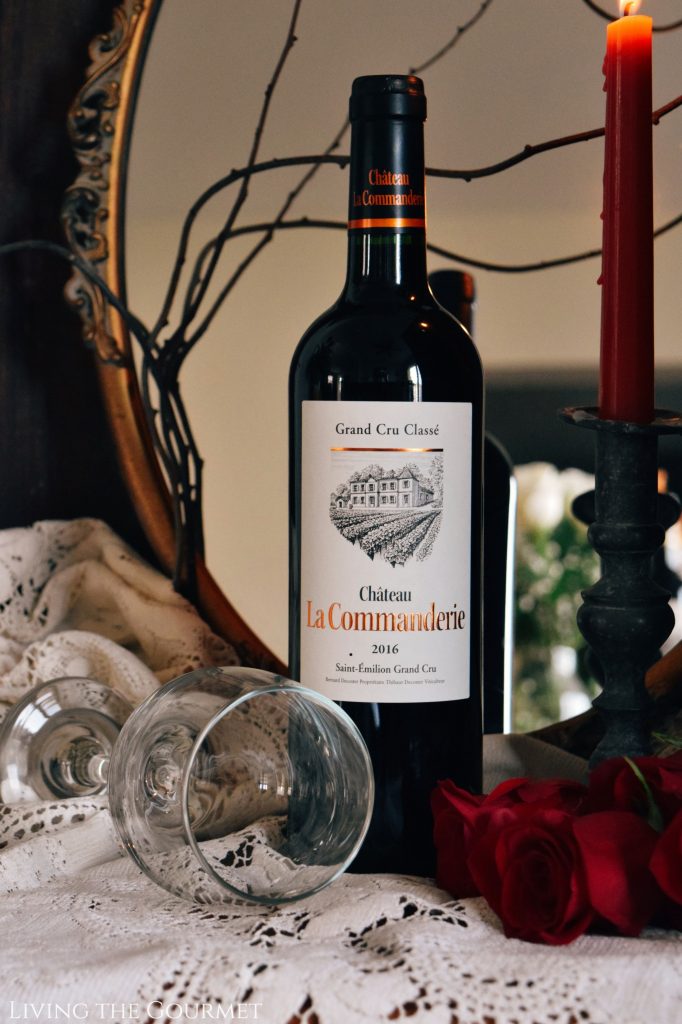 What to Eat – Pairing Merlot and Malbec
Malbec and Merlot are very, very forgiving when it comes to food pairings. You will 'never' ruin a good Malbec or a quality Merlot by pairing it with the 'wrong' food. Similarly, even the lightest salads or the most delicate seafood won't be 'ruined' when served alongside a decent quality Malbec or Merlot – even if these aren't considered 'ideal' pairings.
These wines are almost always a good choice no matter the meal.
With that said, let's cover some of what might be considered 'ideal' for Malbec and Merlot.
Malbec Pairings:
Red Meat: Malbec loves red meat. Malbec's bold flavors and firm tannins make it an excellent match for grilled meats or seared steaks. It also pairs deliciously with roast lamb and hardier pork dishes. Pair it with a juicy steak seasoned with herbs and garlic for a classic combination. The wine's dark fruit notes will beautifully complement the fatty, meaty flavors of the steak, without risk of either overpowering or 'being' overpowered.
Barbecue: Malbec's smoky and spicy undertones harmonize beautifully with barbecue dishes. Whether it's ribs, pulled pork, or grilled sausages, the wine's robust character can stand up to the rich, smoky sauces and spices.
Empanadas: For a delightful South American pairing, enjoy Malbec with beef or vegetable empanadas. The wine's fruity and slightly spicy notes complement the savory fillings and flaky pastry.
Hard Cheeses: Malbec's acidity and tannins cut through the richness of hard cheeses like Manchego, aged cheddar, or Gouda. The combination enhances the complexity of both the wine and the cheese.
Lamb Dishes: Malbec's earthy and herbal qualities make it an ideal partner for lamb. Try it with roasted lamb chops or a hearty lamb stew for a delicious dining experience.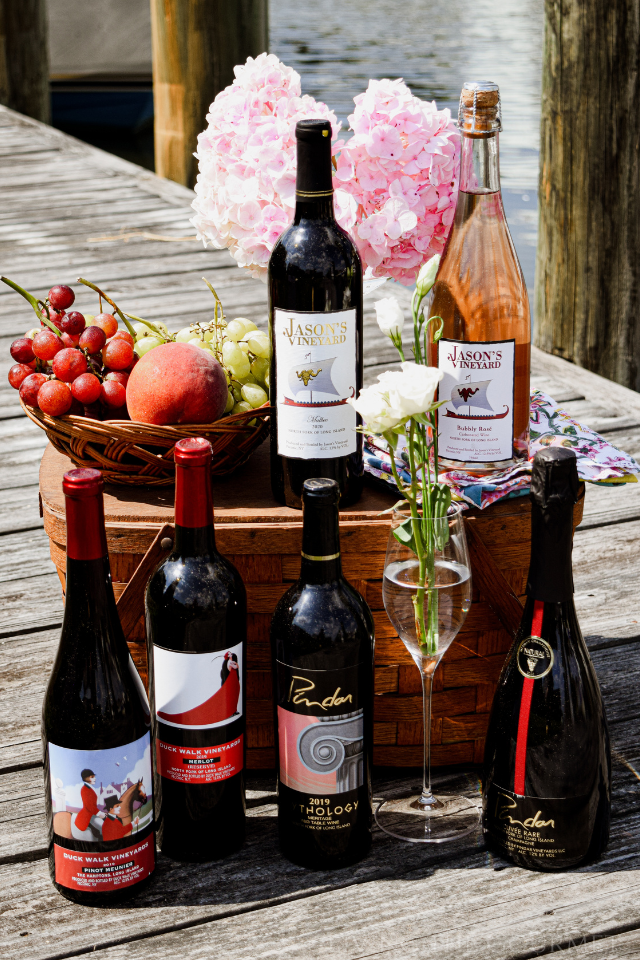 Merlot Pairings:
Roast Chicken: Merlot's soft, rounded texture and red fruit flavors work wonderfully with roast chicken. The wine's subtle herbal notes complement the bird's savory herbs and spices.
Mushroom Risotto: The earthy, mushroom-driven flavors of Merlot make it a great match for mushroom risotto. The wine's acidity balances the creaminess of the dish.
Burgers: Merlot's approachable character and red fruit notes make it a natural choice for pairing with burgers. Customize your burger toppings, from classic cheese and bacon to caramelized onions and mushrooms.
Salmon: For a lighter pairing, opt for grilled or baked salmon. Merlot's fruitiness and moderate tannins complement the fish's richness without overpowering it.
Margherita Pizza: Merlot's red fruit and herbal nuances align well with the simplicity of a Margherita pizza. The wine's soft tannins and acidity complement the tomato, basil, and mozzarella flavors.
Dark Chocolate Desserts: Merlot's hints of cocoa and vanilla make it a delightful companion for dark chocolate desserts, such as flourless chocolate cake or chocolate mousse.
Remember that personal preferences play a key role in wine pairings, so feel free to explore and experiment with different dishes to find your favorite combinations. Both Malbec and Merlot offer a wide range of pairing possibilities, making them enjoyable wines to explore with various cuisines.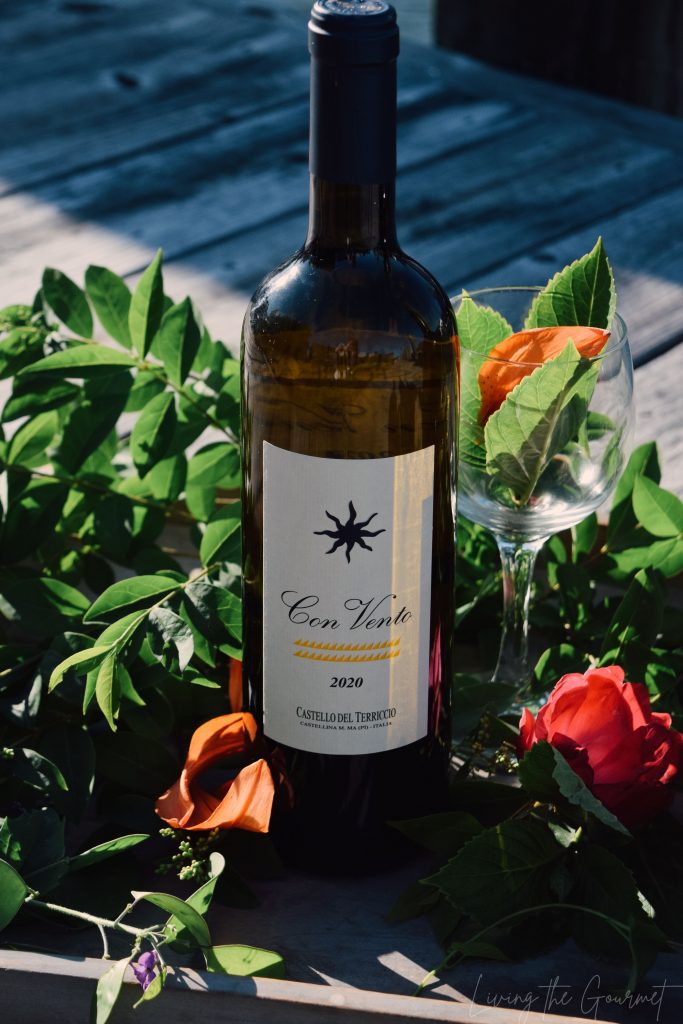 If You Enjoyed This Article…
If you enjoyed this article, and want more content like it, be sure to check out our Ultimate Wine Pairing Guide, where we provide you with a crash course that will have you pair wine and food like a master sommelier in no time! From learning how to pair white wines with more than just fish and salad, to covering the ins and outs of the perfect accompaniment for Bordeaux Blends, and deciphering the tricky-yet-delicious to pair pinks, this guide has got you covered.
As always, if you enjoyed today's content, be sure to subscribe to our newsletter, or follow us over on NewsBreak and MSN, so you never miss an update!
Cheers!
0