The following message is intended for those 21+. Please enjoy responsibly.
Chardonnay and Pinot Grigio grapes both produce dry white wines. Pinot Grigio tends to have a higher acidity, while Chardonnay tends to have a heavier, fuller body. Chardonnay typically features citrus and tropical notes, while Pinot Grigio leans more into green apple and stone fruit.
Chardonnay is often called "the winemaker's grape" due to its versatility not only in the glass but also "on the vine." This variety of grape readily adapts to almost any climate, and is an oenological chameleon, eagerly taking on the qualities of the soil its planted in, as well as the barrels in which its aged. You can 'taste' every part of a chardonnay's production.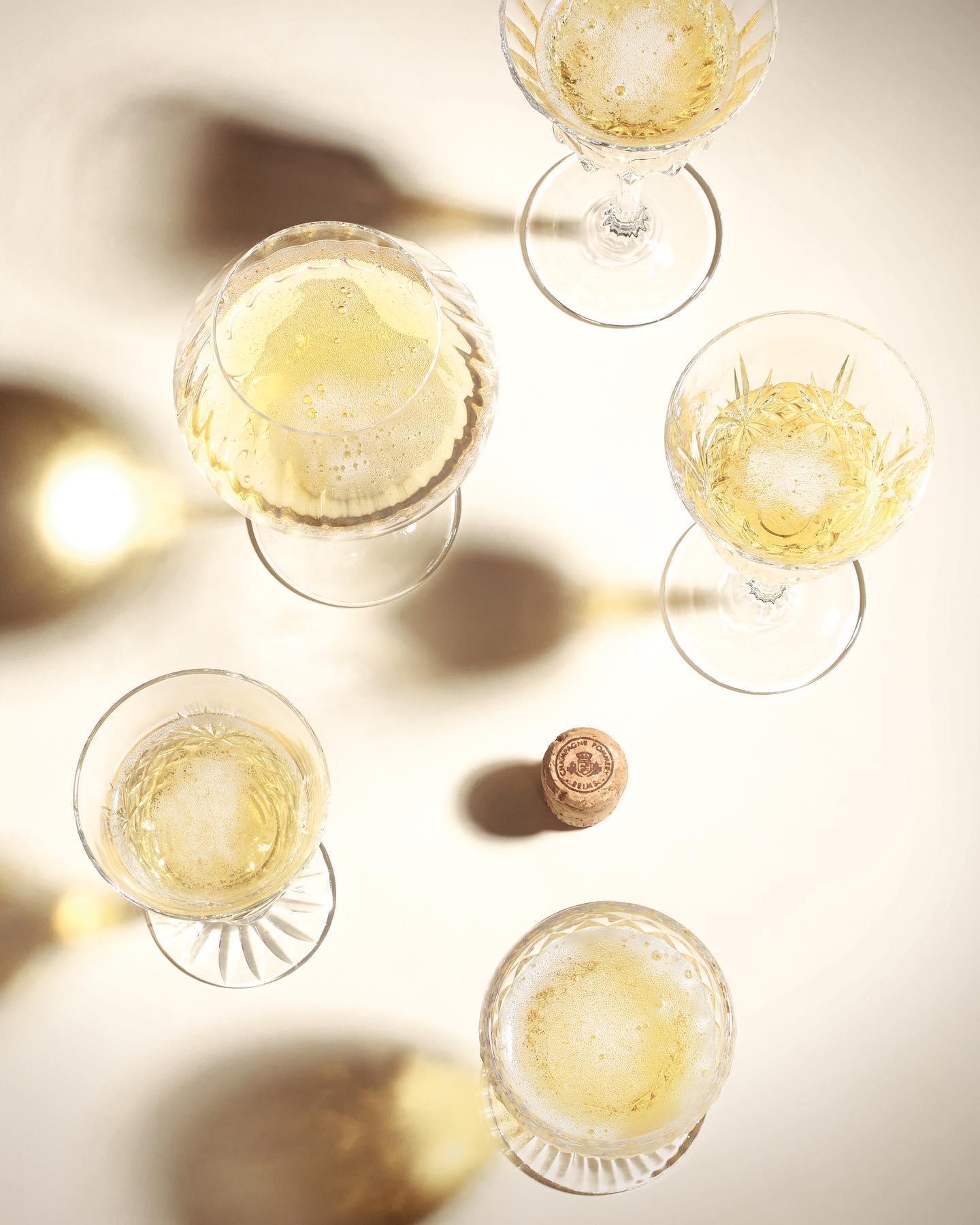 Pinot Grigio boasts a similar adaptability, but is far less of a chameleon than is its profile-shifting counterpart Chardonnay.
And despite this, these two varieties of wines are deemed more or less interchangeable with one another. If something pairs deliciously with a decent quality Pinot Grigio, it's almost certainly a match for a chardonnay of equal quality. How is this?
For starters, there are few pleasures as delightful as savoring a glass of Pinot Grigio or Chardonnay on a balmy evening. Despite chardonnay readily adapting to cooler climates, both wines are considered 'easy drinking,' especially during the summer months. The mere mention of these names evokes the allure of a well-poured glass, shimmering in the golden hues of the setting sun. This, coupled with their easy pairing, and easy planting have allowed Pinot Grigio and Chardonnay to become some of the most popular white wines worldwide.
But what sets them apart in the world of white wine grapes, and how do their subtle nuances create such distinct flavor profiles? What are the main differences between these two beloved white wine varieties? What sets a glass of Chardonnay apart from a glass of Pinot Grigio? That's what we're here to answer.
Today, we're going to explore the key differences between these two wines, from the vine to the bottle, to shed light on the artistry of winemaking that brings their unique flavors to life.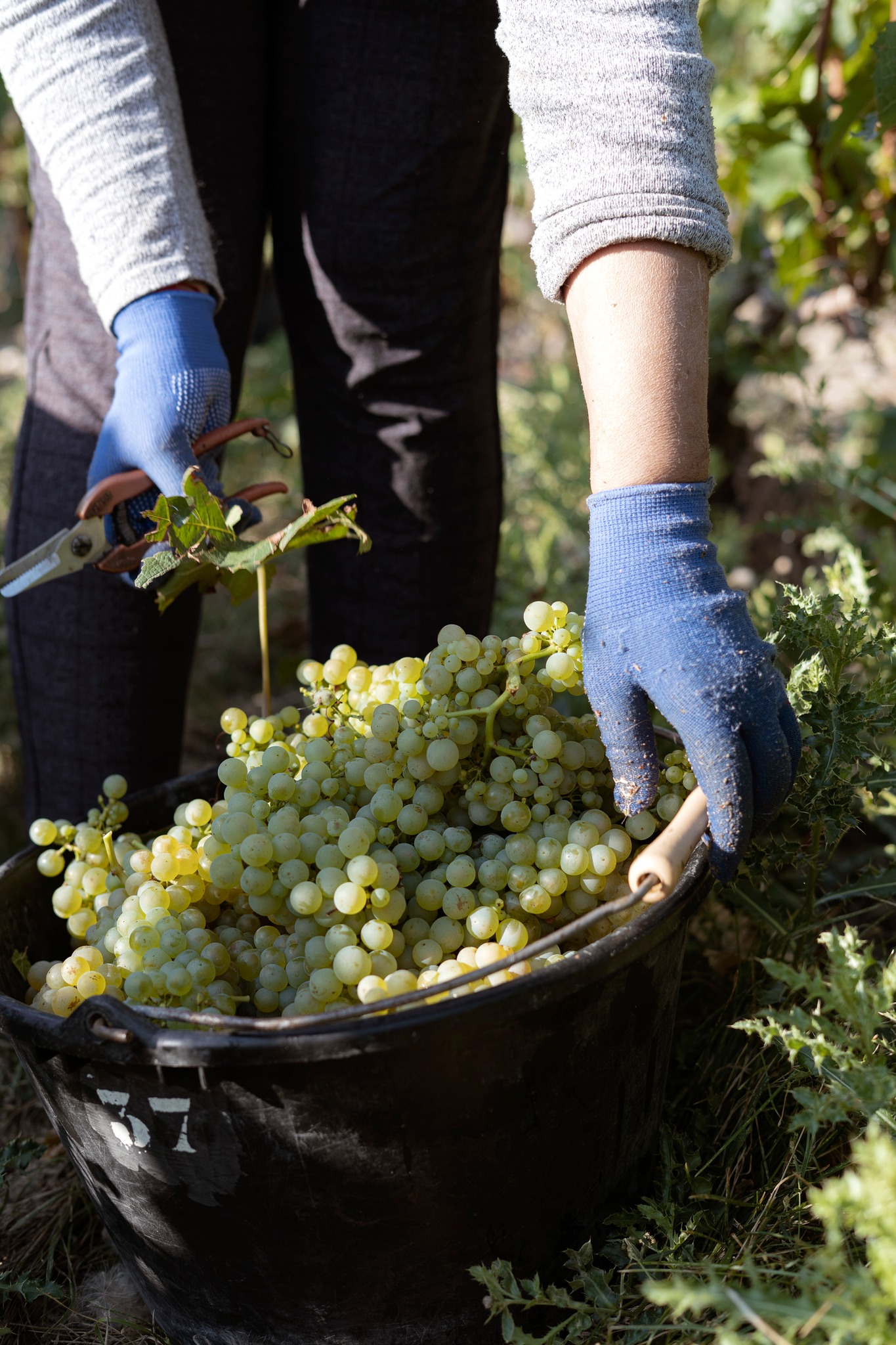 We'll start by reviewing the essence of Chardonnay grapes, celebrated for their remarkable versatility in producing wines of astonishing depth and character. We'll traverse the sun-kissed vineyards of the Burgundy Region of France and the lush terrains of New Zealand, all in pursuit of the quintessential Chardonnay experience. Together, we'll uncover how the embrace of oak barrels and the gentle caress of warmer climates that shape Chardonnay wines, giving rise to their enchanting, often buttery, character.
But we won't stop there. Our expedition also leads us to explore the subtle charm of Pinot Grigio grapes, known for their crisp, refreshing qualities. We'll travel to the vineyards of Northern Italy and the United States, regions where Pinot Grigio thrives under cooler climates, lending it that signature zesty appeal. With the essence of green apple and the delicate kiss of stone fruit, Pinot Grigio presents a flavor profile distinct from its Chardonnay counterpart.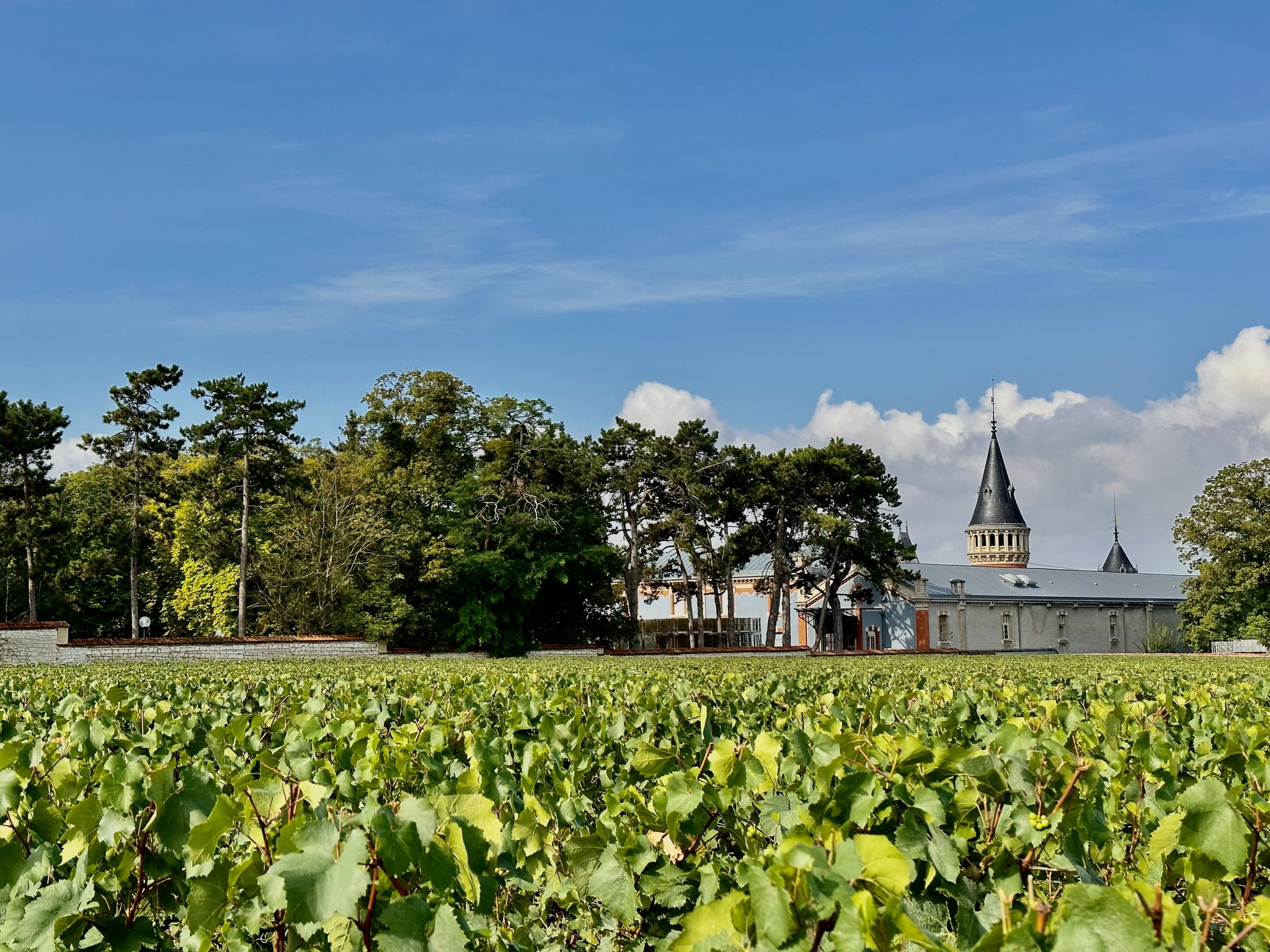 The Where – Prominent Chardonnay Regions
Chardonnay is a globally recognized white wine grape variety, and it's cultivated in numerous regions around the world. Some of the primary areas known for producing Chardonnay include:
Burgundy, France: Chardonnay has its ancestral home in Burgundy, where it's used to make some of the world's most celebrated wines. The region is divided into several subregions, each known for unique Chardonnay expressions. Notable subregions include Chablis (known for its steely, mineral-driven Chardonnays), Côte de Beaune (renowned for rich and complex wines), and Pouilly-Fuissé (producing elegant, fruit-forward Chardonnays).
California, United States: California is one of the leading Chardonnay-producing regions globally. Areas like Napa Valley, Sonoma County, and Santa Barbara County are famous for their Chardonnay vineyards. California Chardonnays often exhibit ripe tropical fruit flavors, buttery notes, and vanilla from oak aging.
Australia: Regions such as Margaret River, Adelaide Hills, and Yarra Valley have gained recognition for their Chardonnay production. Australian Chardonnays can vary from crisp and citrusy to rich and full-bodied.
New Zealand: New Zealand, particularly the regions of Marlborough and Hawke's Bay, are known for vibrant and refreshing Chardonnays. These wines often feature bright citrus and green apple notes.
Oregon, United States: The Willamette Valley in Oregon has gained acclaim for its Chardonnay production. Oregon Chardonnays tend to be more restrained and elegant, with flavors of apple, pear, and citrus.
South Africa: The Stellenbosch and Walker Bay regions in South Africa produce Chardonnays with a range of styles. These wines can be crisp and unoaked or more opulent with oak influence.
Chile: The Casablanca Valley and Limarí Valley in Chile are recognized for their cool-climate Chardonnays. These wines often display bright acidity and fresh fruit flavors.
Canada: The Niagara Peninsula in Ontario and the Okanagan Valley in British Columbia produce Chardonnays with diverse characteristics, from zesty and mineral-driven to rich and oaked.
While these regions are some of the primary Chardonnay producers, Chardonnay is cultivated in many other wine regions worldwide. Each region's unique terroir, climate, and winemaking practices contribute to the diversity of Chardonnay styles available to wine enthusiasts.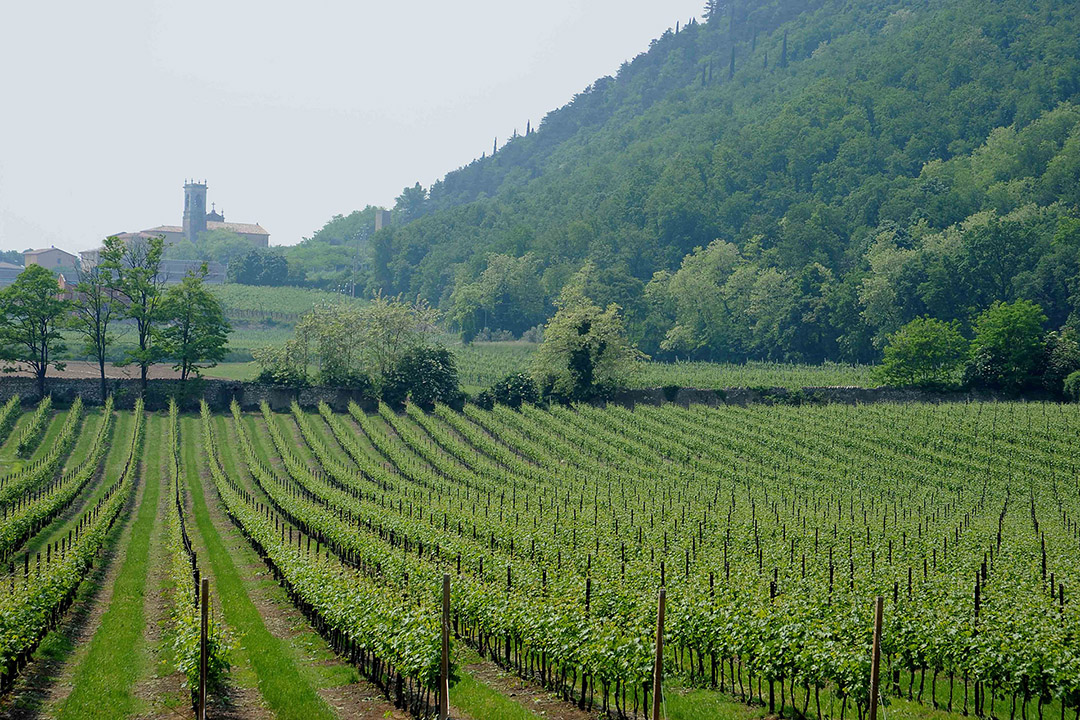 The Where – Prominent Pinot Grigio Regions
Pinot Grigio, also known as Pinot Gris, is a white wine grape variety that thrives in various regions around the world. Here are some of the primary wine regions known for producing Pinot Grigio, along with notable subregions recognized for exceptional wines:
Northern Italy: Pinot Grigio is most famously associated with northern Italy, particularly the regions of Veneto, Friuli Venezia Giulia, and Trentino-Alto Adige. These areas produce some of the most iconic and widely consumed Pinot Grigio wines. Veneto, in particular, includes subregions like Valdadige and Collio, known for their high-quality Pinot Grigios.
Alsace, France: In Alsace, Pinot Gris is the predominant style of this grape variety. The region's Pinot Gris wines are renowned for their full-bodied, aromatic, and often slightly sweet expressions. Subregions like Haut-Rhin and Bas-Rhin are noteworthy.
Oregon, United States: Oregon, specifically the Willamette Valley, has gained a reputation for producing outstanding Pinot Gris. The wines from this region often exhibit bright acidity and a spectrum of flavors, including green apple, pear, and citrus.
California, United States: Several regions in California, such as Monterey County, Santa Barbara County, and the Russian River Valley, produce Pinot Grigio. These wines tend to be crisp and refreshing, with citrus and stone fruit notes.
New Zealand: The Marlborough region on New Zealand's South Island is known for its vibrant and zesty Pinot Gris. These wines often feature flavors of green apple, pear, and a touch of spice.
Germany: Germany, specifically the regions of Pfalz and Baden, produces Pinot Gris wines that can range from dry to slightly sweet. These wines are aromatic and characterized by ripe orchard fruit flavors.
Australia: Regions like Adelaide Hills, Eden Valley, and Tasmania in Australia have started producing high-quality Pinot Grigio wines with crisp acidity and citrusy notes.
Canada: The Okanagan Valley in British Columbia is known for its Pinot Gris, which often displays bright acidity and flavors of apple and pear.
Austria: Austrian Pinot Gris, known locally as Grauburgunder, can be found in regions like Burgenland and Styria. These wines are known for their fresh and fruity character.
These regions and subregions offer diverse expressions of Pinot Grigio, influenced by local terroir, climate, and winemaking techniques. Whether you prefer a light and crisp style or a richer, more aromatic wine, you can find Pinot Grigio wines to suit your taste from these global wine regions.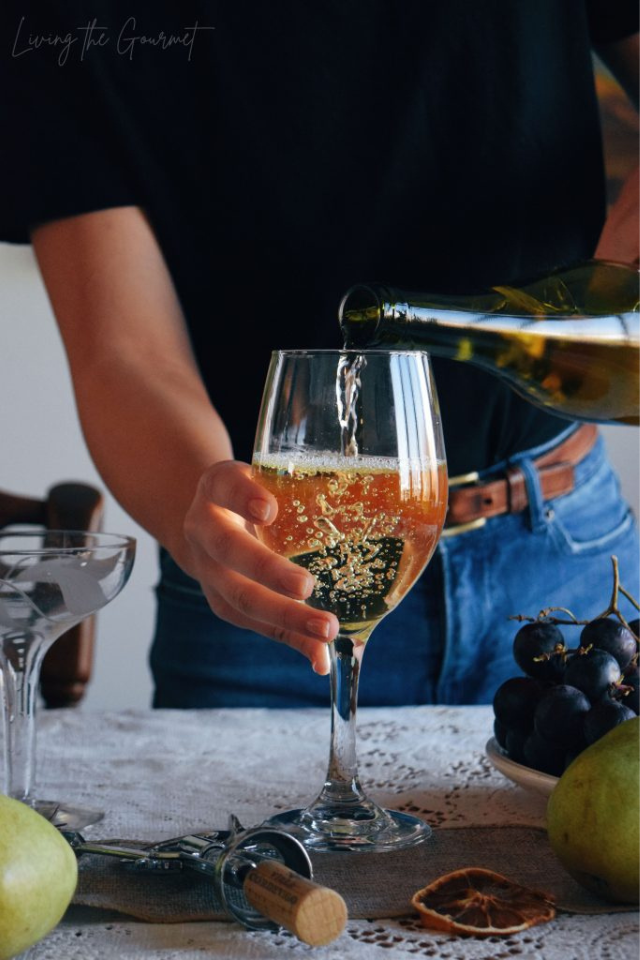 Tasting and Aromatics – Chardonnay vs Pinot Grigio
While the taste profile of chardonnay is very similar to that of pinot grigio, the there are distinct characteristics that make them easily distinguishable. Let's delve into the key differences between these grapes in terms of flavor profiles, aromas, and the impact of terroir:
Chardonnay:
Flavor Profile: Chardonnay is known for its versatility, which allows it to produce a wide range of flavor profiles. These wines often feature notes of ripe apple, citrus (like lemon and green apple), and tropical fruits (such as pineapple and melon) in warmer climates. In cooler regions, like Chablis in France, Chardonnays tend to be more focused on green apple, citrus, and mineral tones.

For Example: On the palate, Italy's Lake Garda Chardonnay is light and crisp. The lemon zest and green apples dominate the flavor profile, with just a hint of citrus making itself known. The wine is medium bodied, and features a lasting and refreshing finish.

Aromas: Aromas in Chardonnay wines can vary significantly depending on winemaking techniques. Oaked Chardonnays are characterized by buttery and vanilla aromas due to barrel aging. Unoaked Chardonnays typically have more prominent fruit and floral aromas.

For Example: The William Hill Estate Winery's 2017 Chardonnay introduces itself with light fruit notes off the top of the glass, which mature into toasted oak and baked apple or pear. Deeper into the glass, the baked fruit becomes veiled in hints of antique wood and a faint dusting of either cinnamon or nutmeg, creating a pleasantly 'rustic' bouquet.

Terroir Influence: Chardonnay is particularly sensitive to terroir, and the location of its cultivation can greatly impact its flavor. For example, Chardonnay from the Burgundy region in France often exhibits minerality and a sense of place influenced by the limestone-rich soils.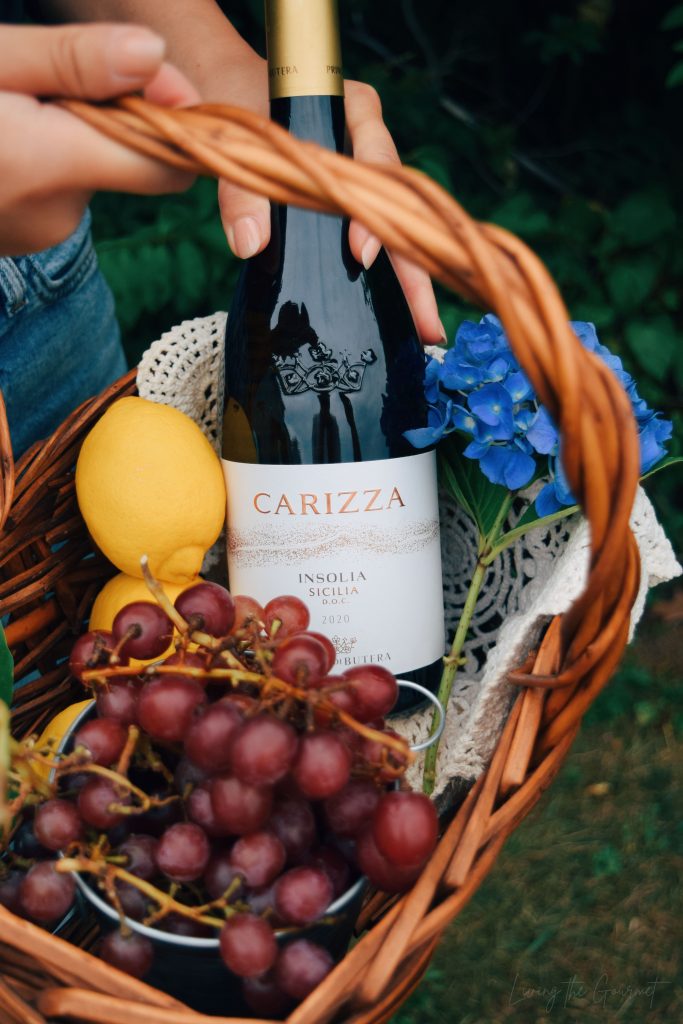 Pinot Grigio:
Flavor Profile: Pinot Grigio, on the other hand, is known for its light, crisp, and refreshing character. It typically offers flavors of citrus (lemon and lime), green apple, hints of green melon, pear, and sometimes a hint of white peach. This grape tends to produce wines that are bright and zesty.

For Example: The Pinot Grigio produced by Lake Garda's Bertoldi Winery is pleasantly acidic, with notes of green apple and herbal essences.

Aromas: Pinot Grigio wines are often characterized by fresh and clean aromas, emphasizing citrus fruits and green apple. There is generally less influence from oak, resulting in a more straightforward and fruit-forward aromatic profile.

For Example: The Pinot Grigio from Tuscany's Gancia introduces itself with aromas of sliced golden apple, and a dusting of lemon zest. White flowers and fresh herbs manifest on second sampling.

Terroir Influence: While terroir can play a role in Pinot Grigio, this variety of grape is most often associated with light, easy-drinking wines that focus on the grape's natural freshness and acidity. Regions like Northern Italy, particularly Friuli-Venezia Giulia, are renowned for their Pinot Grigio production.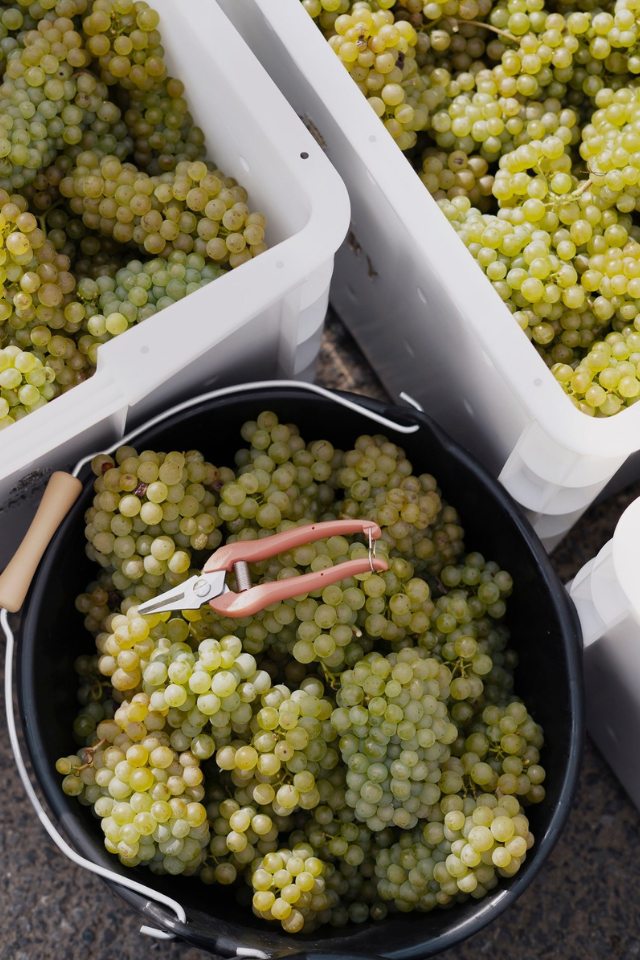 In terms of terroir, both Chardonnay and Pinot Grigio are influenced by the regions in which they are grown. Chardonnay, with its adaptability, takes on the characteristics of its terroir more distinctly. For instance, Chardonnays from California's Napa Valley often display the region's warmer climate with riper fruit flavors. Meanwhile, Chardonnays from Chablis in France show cooler climate characteristics with more pronounced mineral notes.
Pinot Grigio, while influenced by terroir, tends to maintain a more consistent flavor profile across regions, emphasizing its crisp and citrusy attributes.
In summary, Chardonnay and Pinot Grigio, two of the most popular types of white wine, offer diverse flavor profiles, with Chardonnay being more adaptable and showcasing a wider range of aromas and tastes. Pinot Grigio, on the other hand, is recognized for its straightforward, refreshing character, making it a excellent choice for easy-drinking white wines. Terroir plays a significant role in both varietals but is often more pronounced in Chardonnay due to its sensitivity to its surroundings.
What to Eat – Pairing Chardonnay and Pinot Grigio
The best way to enjoy food and wine is with wine that you personally enjoy alongside your favorite dishes. Simple. Although that's probably not quite the guide your looking for.
While there are distinct differences between both wines, the pairings for these wines are very similar. Here are some key examples:
Chardonnay: Versatility is the name of the game. This is a grape varietal with a range of flavor profiles influenced by factors like oak aging and terroir – as we touched on earlier. Here are some common Chardonnay styles and suitable food pairings:
Oaked Chardonnay: The traditional method of preparing chardonnay, at least since the middle ages, is in toasted oak barrels. This style of chardonnay often features flavors of butter, vanilla, and toasted oak. It pairs well with dishes that have a creamy or buttery texture, such as:
Butter-poached lobster: The rich, buttery sauce, and succulent lobster is considered 'the' chardonnay pairing for a very simple reason. It's delicious. The wine and lobster play off of each other beautifully.
Chicken Alfredo: Any alfredo really. Creamy pasta dishes in general, you will find, work beautifully with oaked Chardonnay.
Butternut squash soup: Root vegetables, and autumn themed soups are a star pairing, as the wine's buttery notes enhance the soup's creamy texture and 'autumn flavors' quite nicely.
Unoaked Chardonnay: Forgoing notes of oak and butter, unoaked chardonnay instead showcases bright acidity and crisp, refreshing fruity flavors of green apple, mixed citrus, and lots of pronounced minerality. This type of chardonnay, prepped in stainless steel tanks, pair well with lighter dishes, including:
Grilled shrimp salad: Fresh. Light. Simple. These are the words to think of when pairing unoaked chardonnay. Grilled shrimp tossed with fresh, crisp greens and drizzled with a light vinaigrette is an excellent example of the type of food to pair this wine with.
Chicken piccata: A citrusy lemon sauce, paired with grilled herbed chicken, is another great example of what to eat with unoaked chardonnay. The key is to complement the wine, but to be careful not to overpower the wine – which can be very easy to do with unoaked chardonnay.
Sushi: Seafood and chardonnay is a classic pairing, and with unoaked chardonnay you want the lightest possible seafood fare. This makes sushi, especially sushi made from leaner fish, an delicious pairing. This particular pairing is more about texture and freshness, and letting the wine itself take centerstage.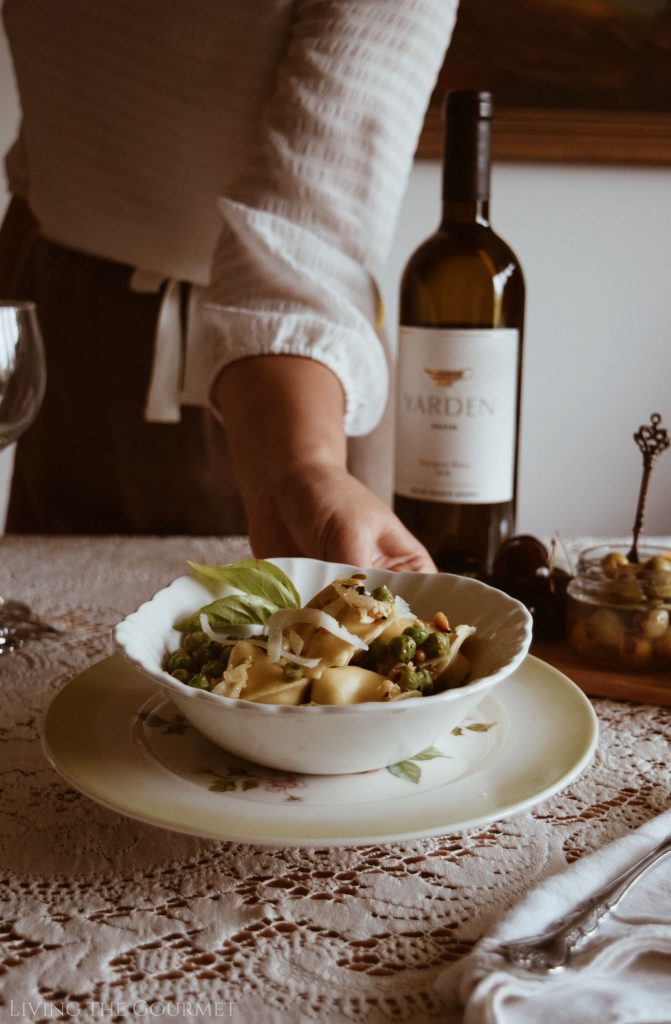 Pinot Grigio: As mentioned above, Pinot Grigio is beloved for its crisp acidity and light, refreshing character. It's an ideal wine for lighter fare and seafood. Here are some suggestions to really let this varietal shine:
Caprese salad: The wine's acidity will beautifully enhance the freshness of sliced vine ripened tomatoes and the milky flavors and moist texturing of fresh mozzarella. This makes a caprese salad a great option for pairing.
Lemon herb chicken: Grilled or roast chicken, paired with fresh lemon and fresh herbs, perhaps served in a butter sauce or an aioli, would play deliciously with Pinot Grigio's citrus notes.
Seafood pasta: Whether it's a simple shrimp linguine or a seafood risotto, Pinot Grigio's acidity pairs perfectly with the brininess of seafood. White wine and seafood maybe cliché, but it's a cliché that works.
Sushi and sashimi: Yes, sushi again. Fun fact! White wine isn't just for cooked seafood. Sushi and sashimi are a delicious pairing, and with Pino Grigio especially, I cannot recommend trying your favorite sushi or sashimi alongside a decent quality pinot grigio. In particular look for pinot grigios or chardonnays that have a rich buttery flavor or pronounced mineral notes.
Vegetable stir-fry: A simple vegetable stir fry, perhaps with chunked tofu, would be a delightful pairing. Don't be afraid of spicy stir-fry with pinot grigio, a decent quality pinot grigio won't be overpowered by even the spiciest of stir-fries.
Lighter cheeses: Pair Pinot Grigio with cheeses like goat cheese, feta, or mozzarella, which won't overpower the wine's delicate flavors, is a delicious aperitif.
In short, Pinot Grigio is a versatile wine that pairs with a variety of dishes. However, do remember that personal taste plays a significant role in wine and food pairing. The key is to experiment and discover what combinations you enjoy most.
Both Chardonnay and Pinot Grigio offer a world of culinary possibilities, making them popular choices for wine enthusiasts seeking versatile options for various occasions.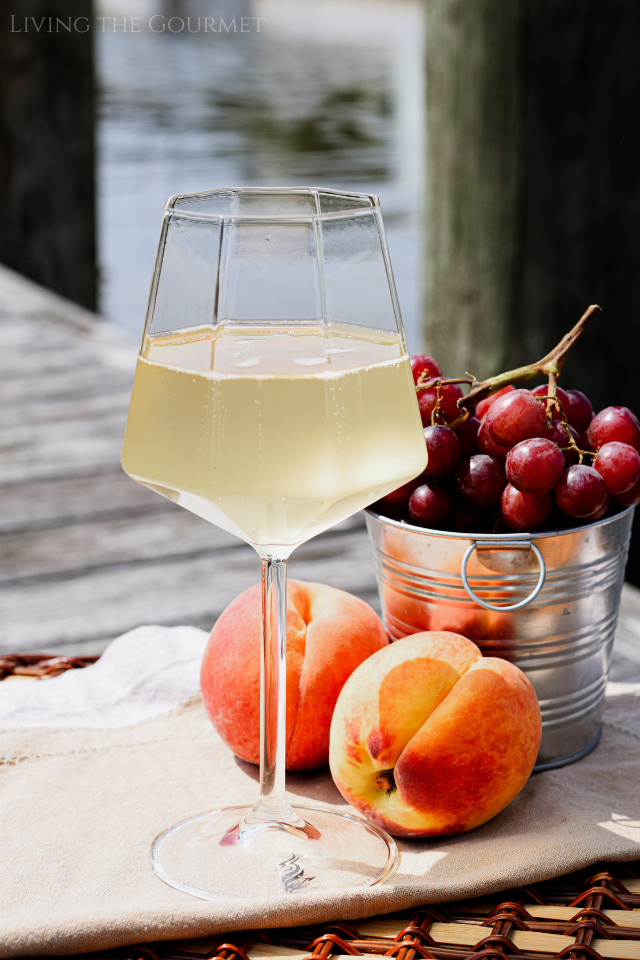 If You Enjoyed This Article…
If you enjoyed this article, and want more content like it, be sure to check out our Red Wine Guide, where we provide you with a crash course on the key differences between Malbec and Merlot, along a variety of pairing suggestions.
Also consider checking out our Ultimate Wine Pairing Guide, where we provide you with a crash course that will have you pair wine and food like a master sommelier in no time! From learning how to pair white wines with more than just fish and salad, to covering the ins and outs of the perfect accompaniment for Bordeaux Blends, and deciphering the tricky-yet-delicious to pair pinks, this guide has got you covered.
As always, if you enjoyed today's content, be sure to subscribe to our newsletter, or follow us over on NewsBreak and MSN, so you never miss an update!
Cheers!
0