This post has been brought to you by Starmont Winery. All opinions expressed are my own. The following message is intended for those 21+. Please enjoy responsibly.
We've got a real treat lined up for you in today's wine feature. We'll be taking a look at a pair of wines from Santa Barbara's Starmont Winery, a 2020 Pinot Noir, and a 2020 Chardonnay.
We will begin with a brief overview of the regions in which they are produced, after which we will discuss the aromas, flavors, and textures of each one, and provide our overall opinion on them. From there, we'll on to the pairing suggestions for each of these wines.
So, if you are looking to learn more about these two delicious wines, then read on!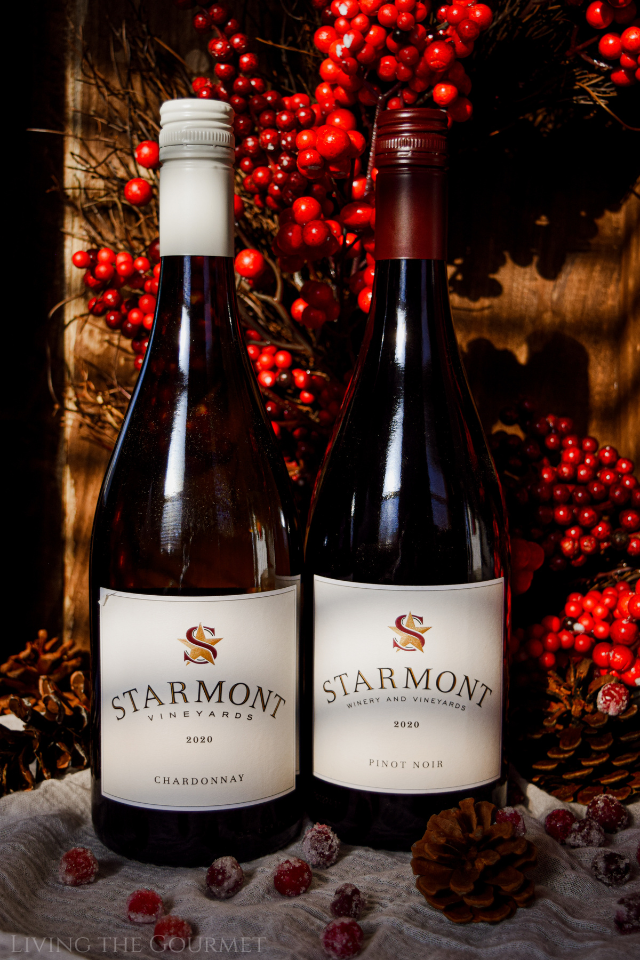 The Where – California, USA
In historical terms, California's wine industry is positively 'youthful,' by comparison to Greece or Italy, whose winemaking traditions stretch back nearly as far as recorded history itself. California, by contrast, has only been producing wine since the mid to late 19th century.
Nevertheless, California has rapidly grown to become one of the world's top wine-producing regions, largely thanks to its unique terroir. Located along the western coast of the United States, California enjoys a Mediterranean climate that is all but tailor made for the growing of grapes. Only Italy has 'arguably' better conditions for the growing of grapes.
The Mediterranean climate means that days are usually hot and dry, while the nights are cool. This creates an extended period of ripening, which gives California wines their intense and complex flavors. Meanwhile the soil is diverse and varied, ranging from sandy loam to clay. In the northern and central parts of the state, fertility is generally low, while the soils in the south are far more fertile and are better able to better retain moisture. Copious sea breezes further enhances and accentuates this unique terroir.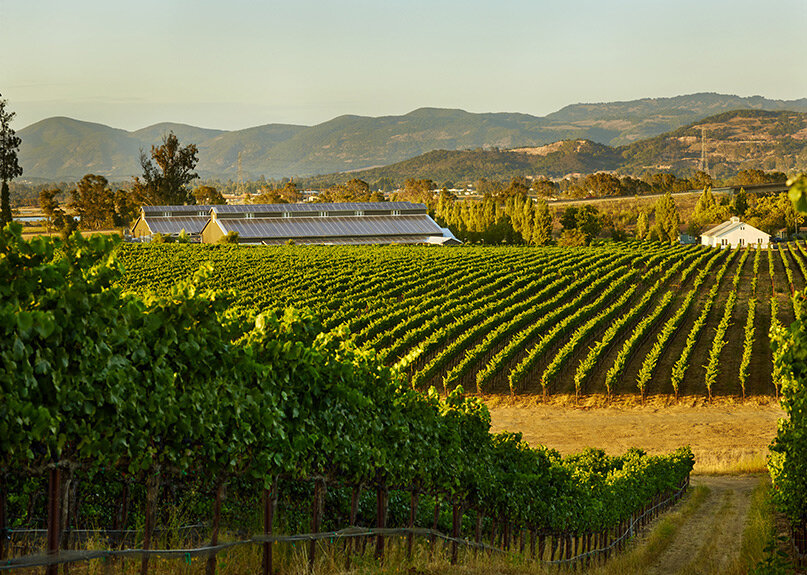 The state is home to many high-quality vineyards and wineries, producing a wide variety of wines, the most successful of which are the Central Coast, Napa Valley, and Sonoma Valley.
The Central Coast is known for its cool climate varietals such as Chardonnay, Pinot Noir, and Sauvignon Blanc. These wines are characterized by their freshness and bright acidity.
Napa Valley is famous for its Cabernet Sauvignon, Merlot and Zinfandel wines. These full-bodied wines have intense flavors of dark fruit and spice, with tannic structures that allow them to age well.
Finally, Sonoma Valley is home to what are inarguably California's most iconic wine labels and boutique producers. The area is perhaps best known for its Pinot Noir and Chardonnay, which have intense aromas and flavors of fruit, spice, and oak.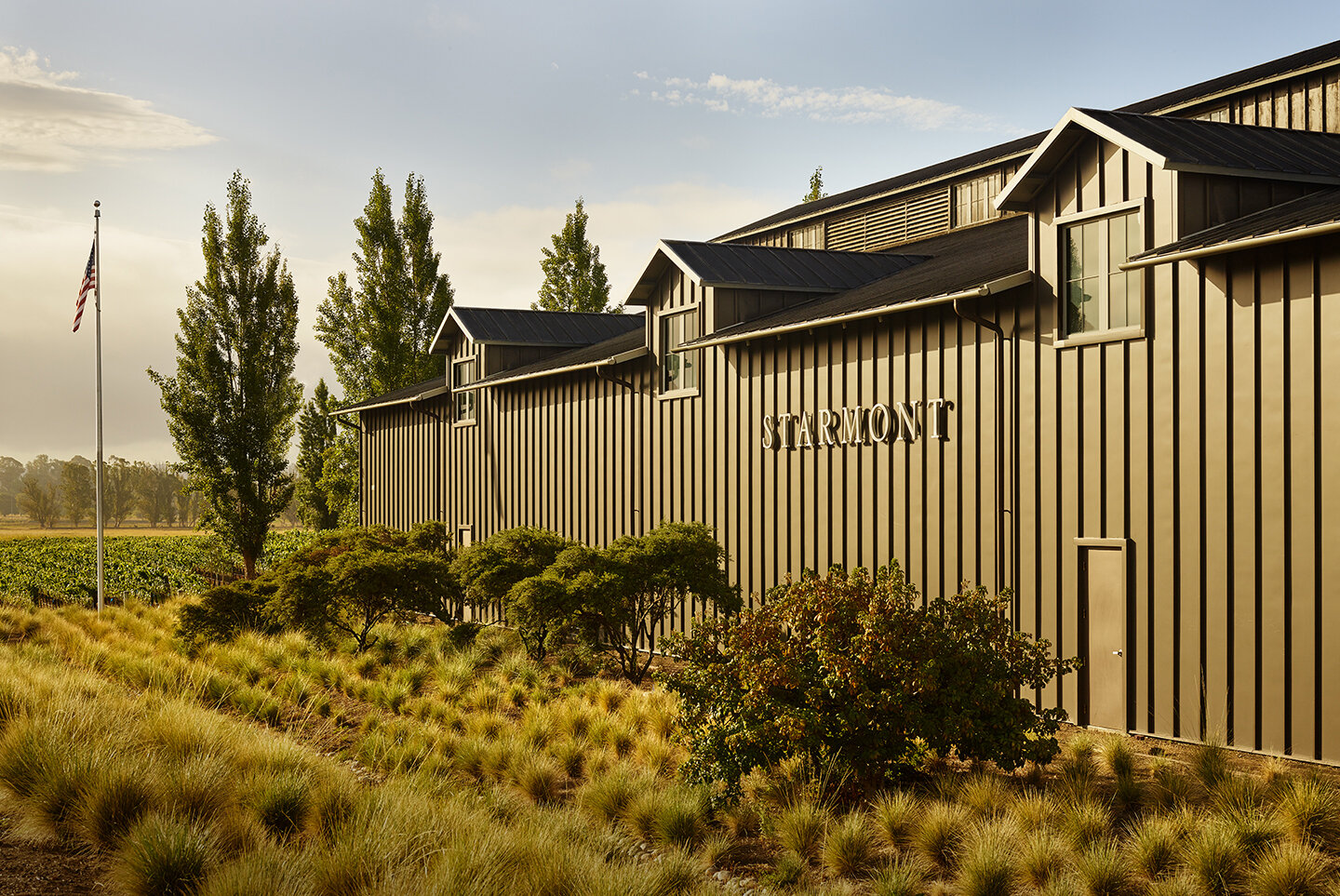 The Bottles – The Showcase & Tasting Review
Up first, we'll be looking at Starmont's 2020 Pinot Noir.
The Starmont Pinot Noir: This wine introduces itself with dark and red fruit notes. Think dried strawberry with a hint of black cherry. Deeper into the glass there are oaky essences and peppery notes. On the palate, what I'll describe as 'fruit oak' dominates. The wine features ripe tannins, high acid, and is overall very well balanced, creating a very pleasant experience from start to finish.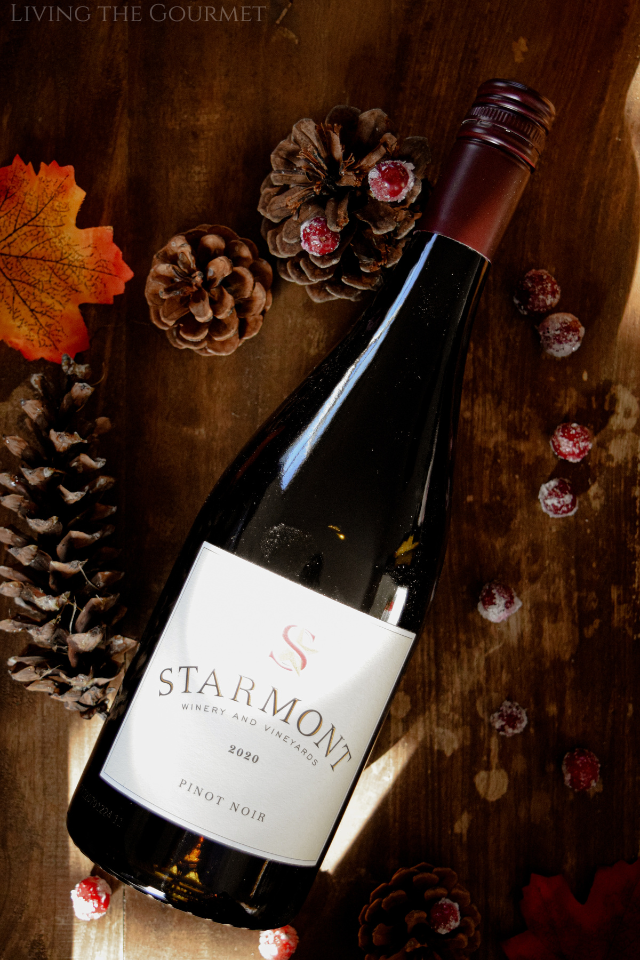 After that, we'll be looking at Starmont's 2020 Chardonnay.
The Starmont Chardonnay: This wine opens with pleasant notes of oak and citrus. Brown butter is present on second whiff, and deeper into the glass the citrus matures into crisp lemon zest. On the palate, the chardonnay's brown butter and citrus notes are at the fore, framed in a backdrop of oak. A very pleasant chardonnay from the first sip to the last.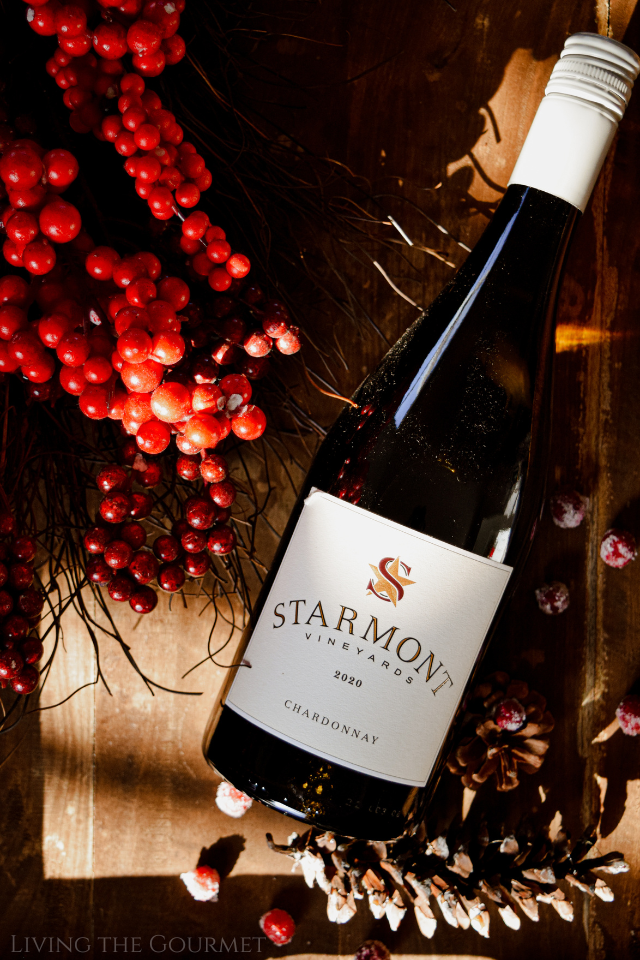 What to Eat – Pairing Suggestions
With the Starmont Pinot Noir: When pairing this wine, you want to play up its fruit, oak, and peppery nuances. Here are four pairings to do just that.
Pan-Seared Duck Breast: Seared duck and pinot noir. It really doesn't get any more 'classic' than that. Considering platting the duck with her roasted potatoes, and a rich gravy. Sear the duck in butter with copious herbs, and you're good to go.
Wild Mushroom Risotto: The earthy notes of a rich mushroom risotto will work beautifully with the pinot noir's the dark fruit and red berry profile.
Cedar-Planked Salmon: For a seafood pairing, consider matching the oak notes of the wine with a cedar-planked salmon topped with mixed herbs and butter.
Herb-Roasted Chicken: Simple yet delicious. Rub a whole chicken down with butter, pepper, herbs, and salt, stuff the cavity with citrus, then roast it in the oven. Serve alongside the pinot noir, perhaps with mixed simple mixed vegetables and potatoes, and you're good to go.
With the Starmont Chardonnay: Given the wine's delightful interplay of oak, citrus, and brown butter notes, here are some pairing suggestions that I believe would perfectly complement this chardonnay.
Lobster Tail with Lemon Butter Sauce: The brown butter and citrus notes of the Chardonnay beautifully complement lobster tails served with a rich lemon, butter, and herb sauce. Consider tossing the lobster and butter sauce over pasta for a truly delightful experience.
Chicken Piccata: Chardonnay and chicken piccata. You don't need me to tell you this is a match made in heaven. The crisp lemon zest in the Chardonnay is a textbook pairing for an equally textbook chicken piccata. The brown butter undertones would add a nice richness to this classic.
Creamy Fettuccine Alfredo: White sauce and white wine. You can't go wrong. I'd suggesting pairing the Chardonnay with something like a creamy fettuccine Alfredo to accentuate the brown butter elements, creating a velvety interplay between the two.
Seared Scallops with Garlic Butter: Seared scallops bathed in garlic butter with a medley of fresh herbs would be simply delicious. The citrus notes of the Chardonnay will ensure the wine's isn't overpowered, but will instead cut through the richness, offering a delightful contrast.
Brie and Pear Crostini: The oak backdrop of the Chardonnay complements the creamy texture of Brie, while the citrus notes add a refreshing touch to the sweetness of pear in this elegant appetizer. Delicious.
Roasted Butternut Squash Risotto: For a seasonal pairing, consider a roasted butternut squash risotto. The Chardonnay's brown butter and citrus elevate the dish, creating a comforting pairing that's perfect for any fall gathering.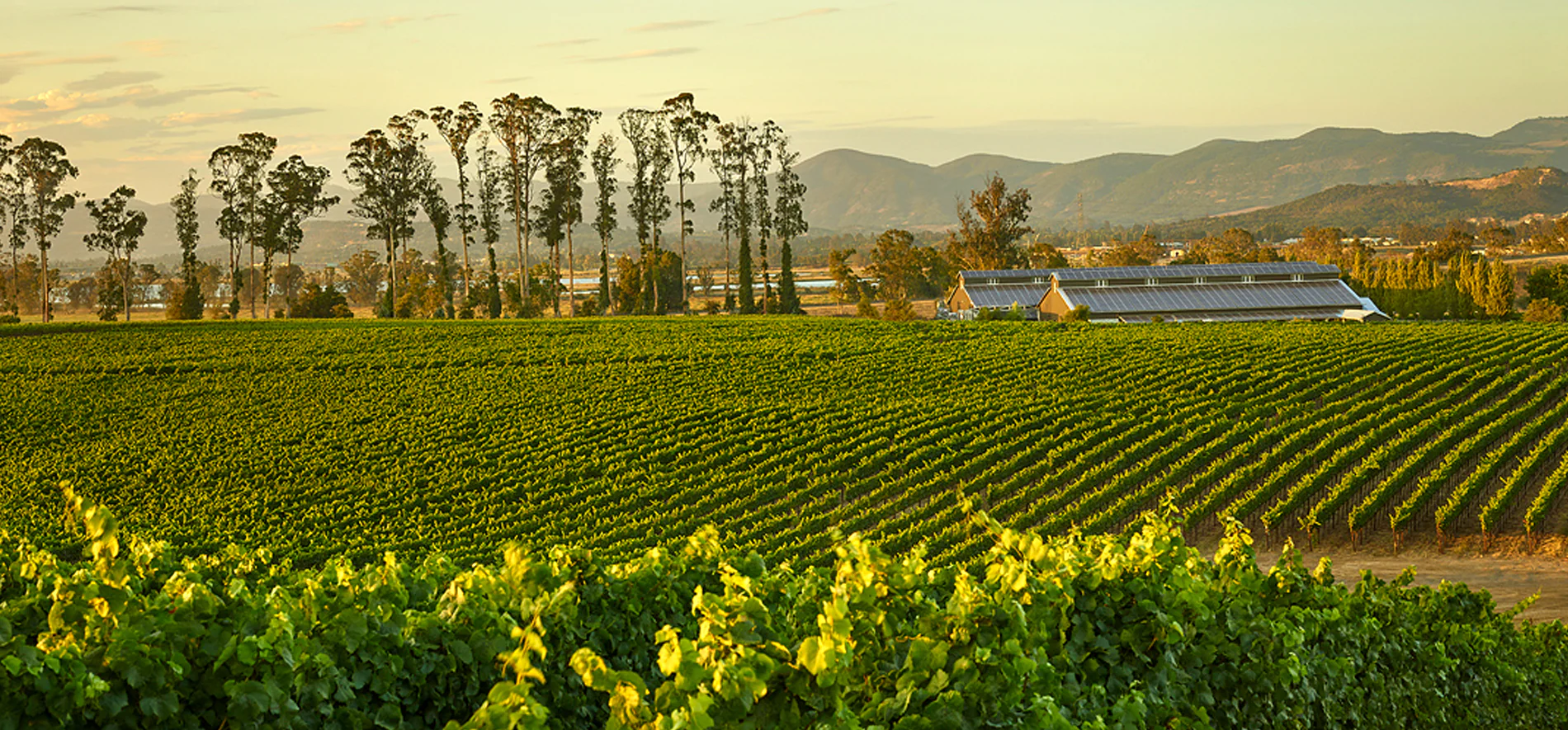 And that's my review of these Starmont wines. If you enjoyed today's review, be sure to like, share, and subscribe.
If you tried either of today's wines, or any of the suggested pairings, be sure to let us know in the comments below. We always love hearing from you.
Cheers!
0