Today we're preparing an autumn-seasonal sweet potato soup, which combines pleasantly spicy jalapenos and red pepper, with earthy tones like carrots and onions, with warming seasonal herbal notes such as oregano and garlic. All of this comes together beautifully to create a seasonal collage of flavors perfect for grey winter days or chilled nights.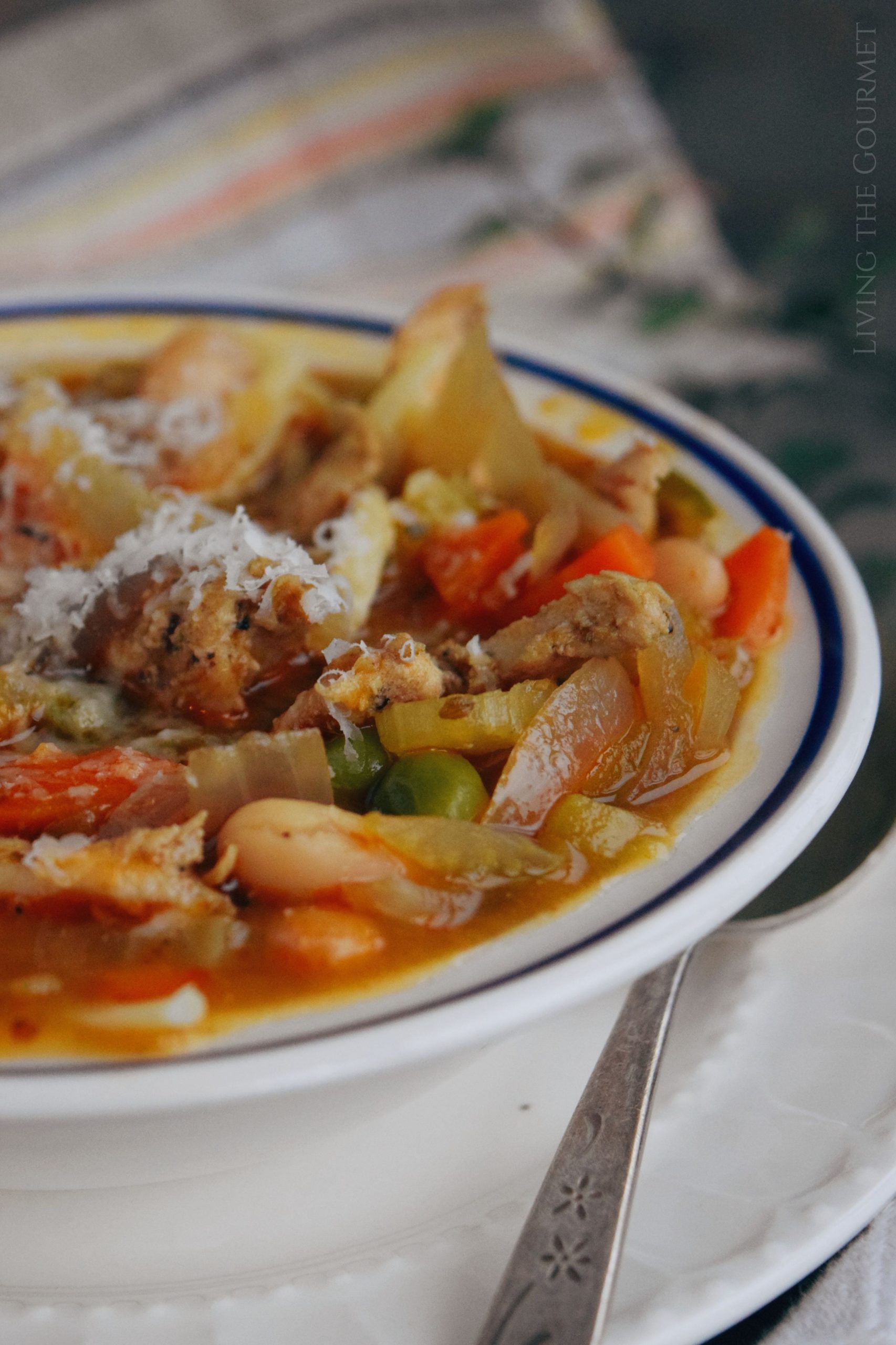 Ingredients: Notes, Tips, and Substitutions
1) Tomato Paste – What Is This Stuff Anyway? Tomato concentrate. Tomato paste is simply what's left after you've cooked (or sunbaked) fresh tomatoes for several hours, and then strained out the seeds and (usually) the outer skin. Tomato paste is used to achieve several things in a recipe all at once. First and foremost, it's a thickening agent, used to give sauces, stews, and soups a (slightly) thicker consistency without using something like cream or corn starch. Tomato paste, being tomato concentrate, also adds a rich 'punch' of umami tomato flavor. Finally, tomato paste also serves to 'redden' a recipe more than fresh tomatoes can do on their own.
2) Yams vs Sweet Potatoes – What's the difference? The answer is "Everything but usually nothing." In most American grocery stories, according to Alyse Whitney writing in 2017 for Bon Appetit, yams are almost always simply orange-fleshed sweet potatoes. Thus, for practical purposes, if you're shopping in America, there is 'not' a difference between the items you see labeled as 'yams' and sweet potatoes. Sorry about that. In reality, yams are a wholly different root vegetable, closer in taste and texture to yucca than to sweet potatoes, according to Alyse Whitney. If you've ever eaten yucca, you're well familiar with their starchy texture and signature flavor, which might be described as 'mildly nutty' and 'moist-tasting yet dry.' Completing the comparison to yucca, real yams have a firm outer skin that looks more like tree bark than potato skin. Why did supermarkets start intentionally mislabeling orange sweet potatoes as yams? Because in the 1930s Louisiana farmers decided to start calling their orange-fleshed sweet potatoes 'yams' to differentiate them from the sweet potatoes being grown elsewhere in the country. The label stuck, and here we are.
3) Make Today's Soup Vegan Friendly. Simply swap out the chicken broth for vegetable broth and leave the chicken and the grating cheese (or swap in your favorite vegan substitute) and today's soup becomes vegan friendly. It couldn't be simpler.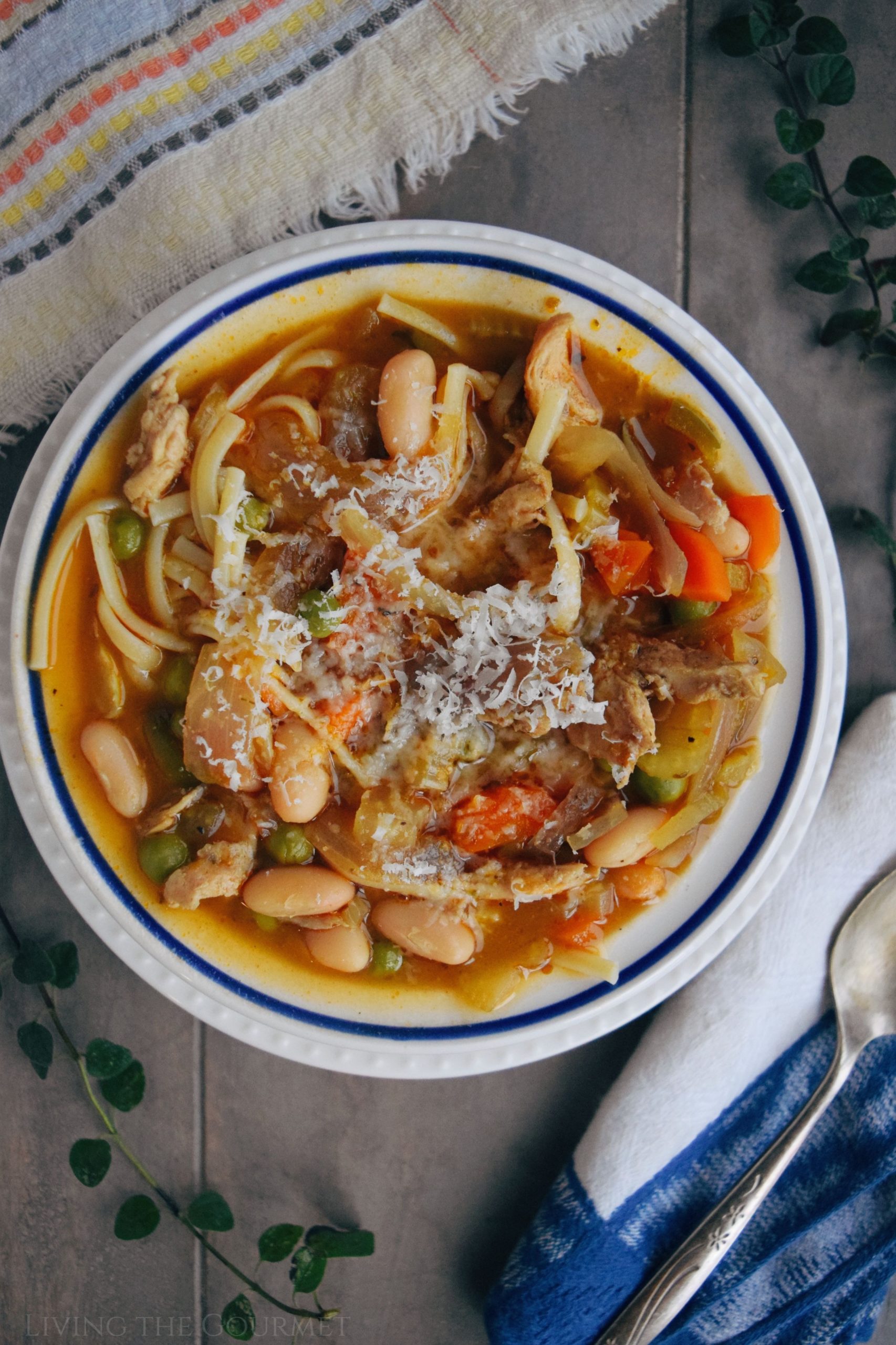 Broth vs Bouillon vs Stock – What are they?
Stock and bouillon are words that are often used interchangeably, but they are not at all interchangeable. Even Bon Appetit itself fell victim to this in their article comparing "Boxed Stock" with a name brand 'bouillon.' https://www.bonappetit.com/story/boxed-stock-or-better-than-bouillon The opening line pines that "In our dream kitchen, we'd have unlimited supplies of homemade chicken stock in our freezers," followed by hundreds of words comparing said 'dreams of infinite stock' to a brand of…bouillon. Oof.
That said, even the vaunted Bon Appetit can be forgiven in their mistake, as the difference between these kitchen staples is admittedly somewhat cryptic, being very much 'in the weeds' of culinary-lingo. Nevertheless, they are actually 'quite' different, and as such have very different uses.
To start, 'bouillon' is a clear, thin broth that's made by simmering 'meat,' this could be fish, beef, pork, chicken, or even 'game,' along with other 'ingredients.' These add-ins typically take the form of hardy 'root vegetables,' onions, garlic, and a medley of seasonings – though there's no rule on what these ingredients can or can't include to make a 'bouillon.' Originally, all vegetable 'bouillons' were simply called 'broths,' but that has changed in recent years, and now all vegetable 'bouillons' are quite common, but generally take the form of dehydrated powders or 'cubes.' The 'use' of bouillon is to add flavor as opposed to consistency, and as such bouillon tends to be quite 'thin.'
With that said, 'Stock,' on the other hand is notably thicker since it's made by simmering 'bones,' the cartilage, marrow, and 'grizzle' of which seeps into the liquid, thickening it. Once again, this can take the form of grizzly beef bones, fish skeletons, intact fish heads, pork bones (the foot or 'hoof' areas are popular for this due to its grizzle and cartilage content), chicken bones, or, once again, 'game' bones. 'Game' stocks, however, tend to be rarer than the others, and are almost impossible to find commercially outside of specialty regional brands. Due to its thickness, and generally 'flavor neutral' profile,' the purpose of 'stock' is often as a 'textured' base for recipes, one whose primary intention is to add mouthfeel as opposed to flavor.
'Broth' was originally differentiated from bouillon as being bouillon made from vegetables, but this has changed in recent decades due to the increase in demand for vegetarian alternatives – and thus the sole differentiation between bouillon and broth evaporated. Thus, bouillon and broth area now the same thing – a thin 'flavor base' for soups, stews, roasts, certain sauces, etcetera. Vegetable stock, in this regard, is also largely the same thing as 'vegetable bouillon,' except vegetable bouillon usually comes in powder or cubes, while stock almost always comes in liquid form.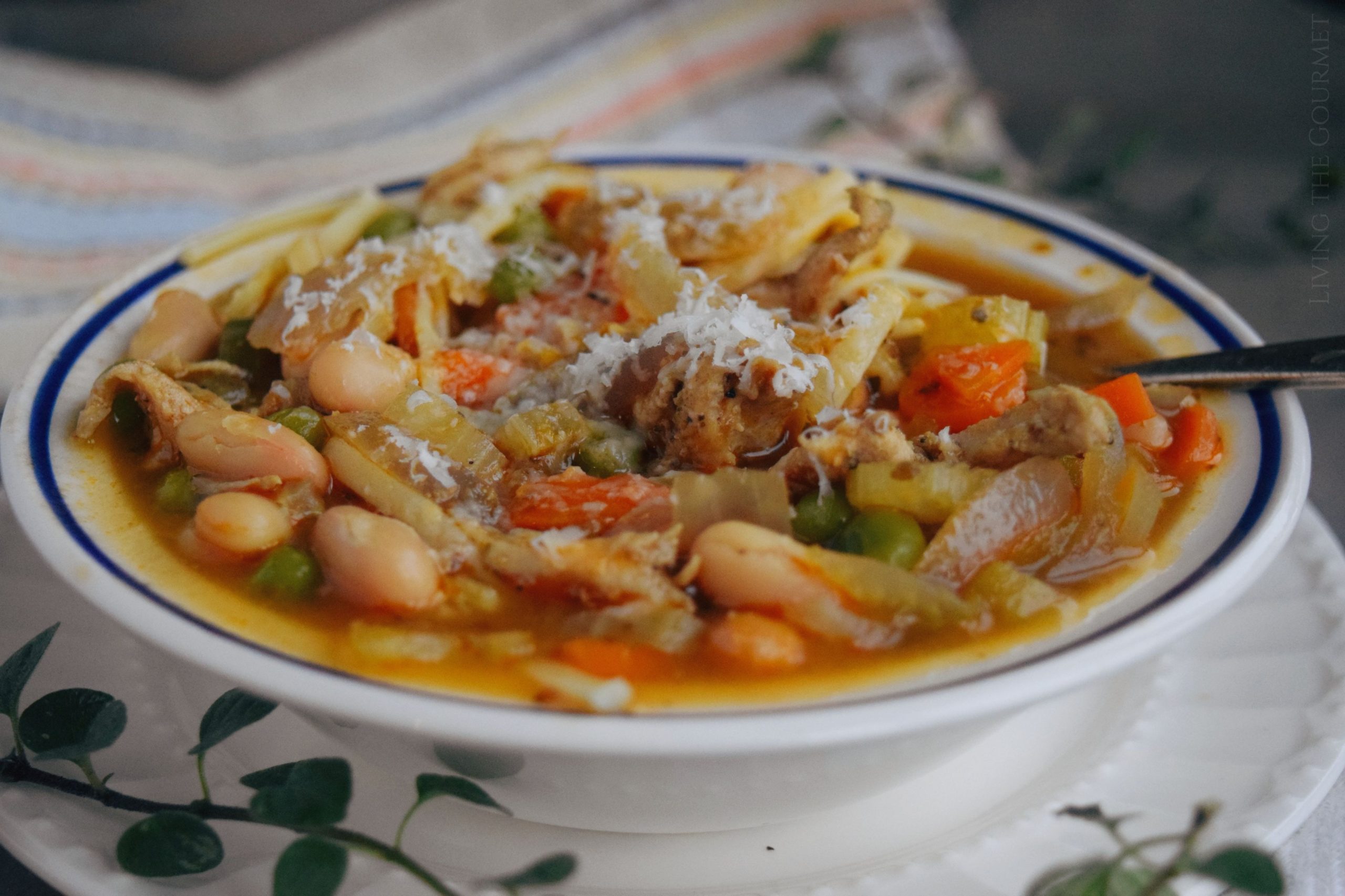 Craving more seasonal soups? Check out some of the ones below
1) Spinach and Meatball Soup. One of my new favorite ways to prepare soup. The meatballs give the broth a 'thick' texture and 'meaty' flavor, while the veggies and herbs keep the sound grounded. I really can't recommend this one enough.
2) Bean and Vegetable Soup. The quintessential 'vegetable soul,' perfect for weeknights when you want something hardy and warming, but don't have the time to start with a full entrée and all the trimmings.
3) Butternut Squash Soup. An autumn staple, featuring all of the season's most beloved colors and flavors. An absolute must for your seasonal recipe box.
4) Potato and Leek Soup. This soup is thick, hardy, and easy to make. From start to finish, it's a recipe focused squarely on those pleasantly chilled, blissfully dreary late November and early December days.
Print
Spicy Sweet Potato Soup
Author:
Prep Time:

10 minutes

Cook Time:

30 minutes

Total Time:

40 minutes

Yield:

6

1

x
2

stalks celery – chopped

1

jalapeno – chopped with seeds

1

head garlic – crushed

2

carrots – sliced

1

onion – sliced

1

head of garlic – crushed

1

tbs. tomato paste

15 oz

. can of sweet potato

2

quarts

chicken broth
About

1/2

lb

. of chicken breast – seasoned and shredded

1

cup

frozen peas

15.5 oz

. can of cannellini beans – rinsed and drained

3

tbs. olive oil

1 tsp

. salt

1 tsp

. black pepper

1 tsp

. dried oregano

1 tsp

. garlic powder

1/2 tsp

. red pepper flakes

1

lb

. spaghetti – broken into threes
Fresh Parmesan cheese or Romano cheese for grating
Instructions
Heat a sauce pot and add the chopped celery, carrots, sliced onion, sliced jalapeno, crushed garlic and simmer.
Allow the garlic and onion cook down.
Add the tomato paste and the sweet potato and stir.
Add the olive oil and the seasonings.
Add the chicken broth and simmer on a gentle heat.
Add the peas and the cannellini beans.
Heat a medium sized cast iron pan with a tablespoon of olive oil.
Add the chicken breast and season with salt, black pepper, red pepper flakes, garlic powder, paprika. When the chicken has fully cooked, shred the chicken and add to the soup and cook on a gentle heat.
Prepare the noodles as directed.
Place the noodles at the bottom of a soup bowl. Top with the soup a small drizzle of olive oil and finish off with fresh grated Parmesan cheese or Romano Cheese.
Recipe Card powered by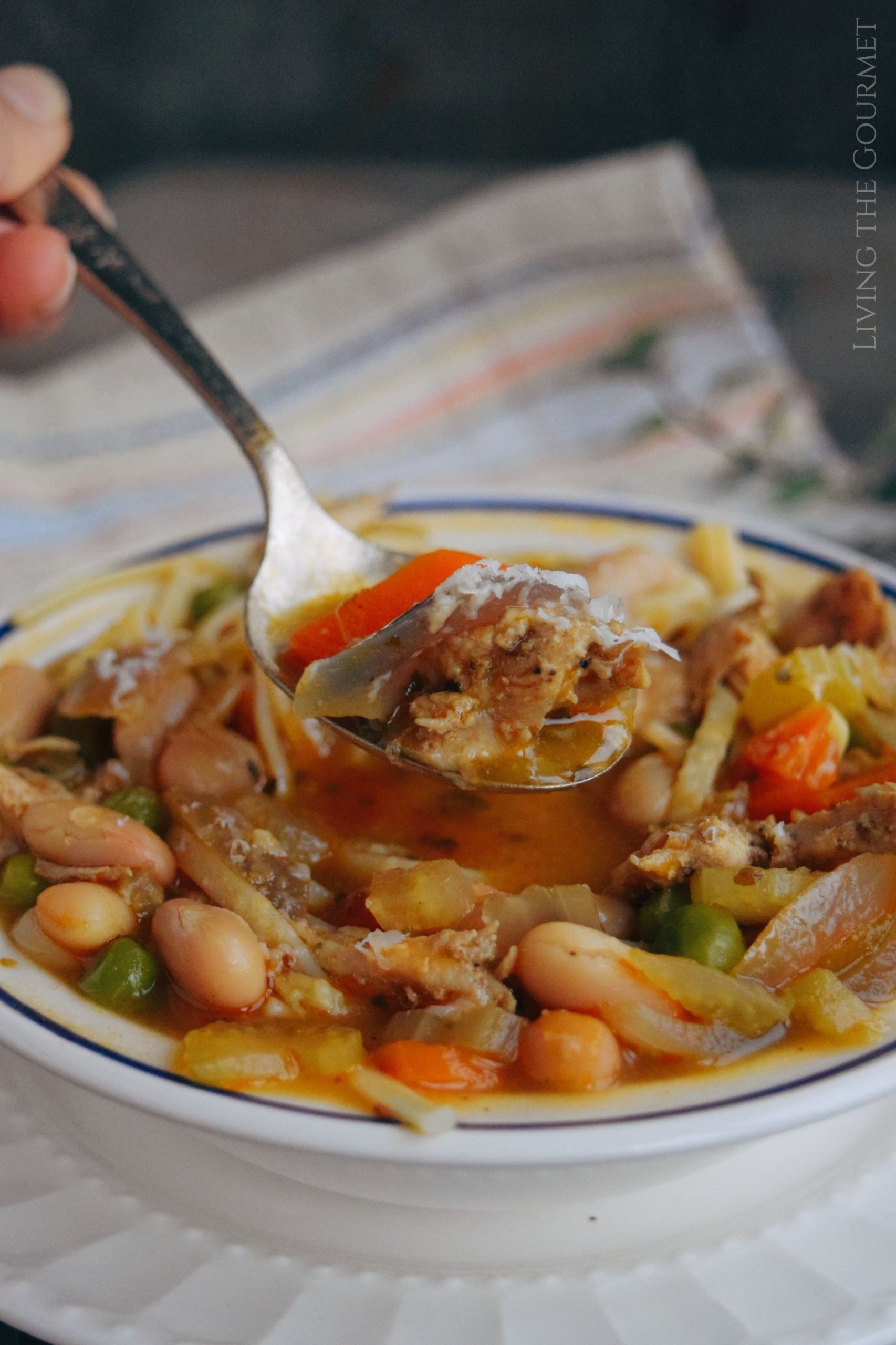 If You Enjoyed Today's Recipe…
Be sure to follow us on Instagram to stay up to date with all things Living the Gourmet, and for more great recipes, tips and tricks.
Did you make this recipe?
If so, let me know in the comments down below, or post a picture to Instagram, or to Pinterest, and I'll give you a shoutout on Instagram, or post your pin to one of my Pinterest boards!
0