Creamy and hearty, this Butternut Squash Soup is a seasonal staple and a feel-good meal the whole family will enjoy!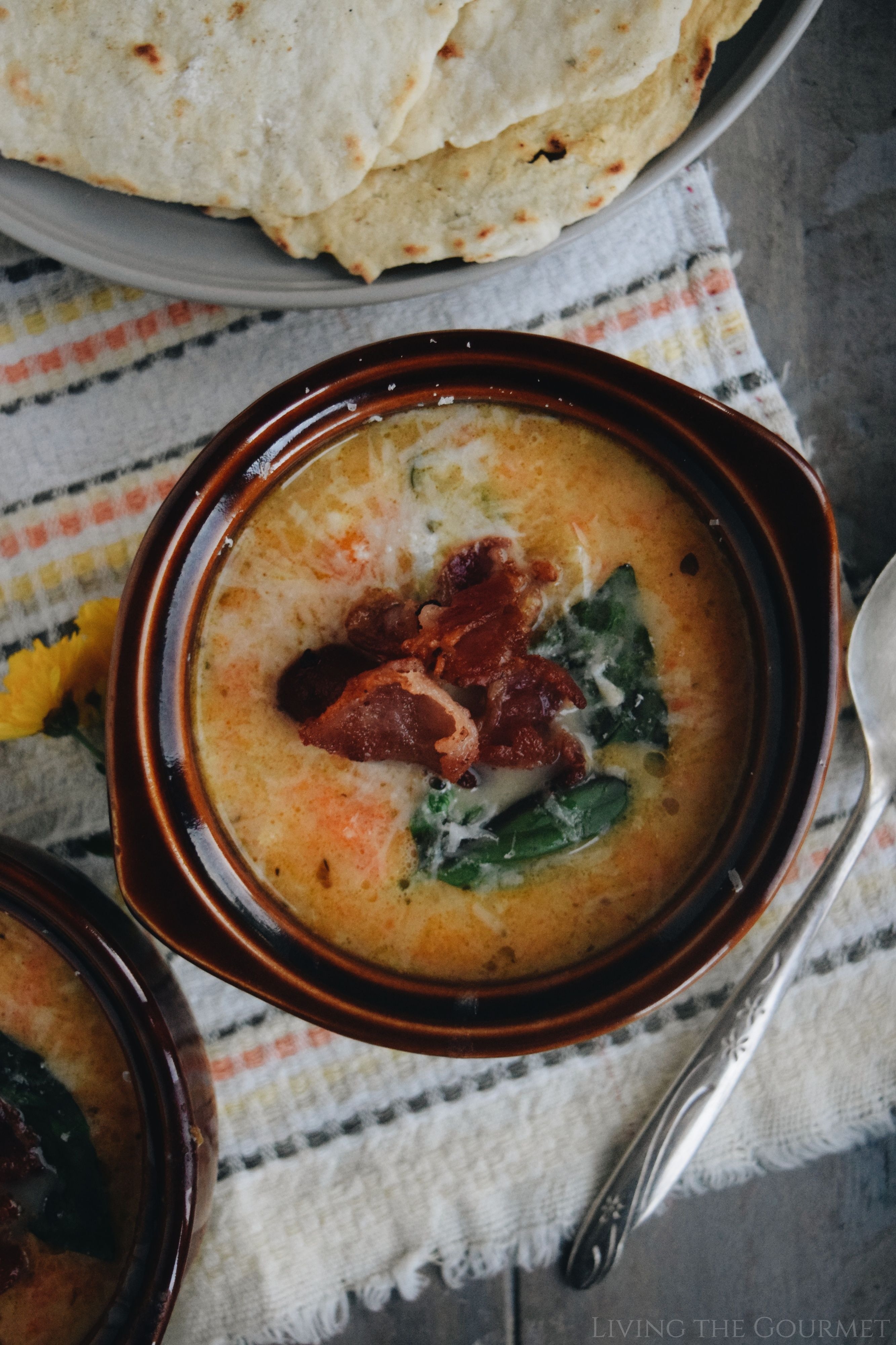 For myself, Butternut Squash is one of the quintessential autumn ingredients. From acting as decorative counter and table pieces alongside gourds, acorns, and leaf arrangements, to being a primary ingredient in recipes such as today's soup, no autumn season is complete without it.
Combining a menagerie of savory flavors such as bay leaves, oregano, and ground coriander, today's soup is a perfect accompaniment to hardy roasts or seared steaks, or even on its own as a light dinner. Simple to make, well able to be reheated, and thoroughly satisfying, this recipe is a must have for busy autumn nights and weekend dinner parties alike.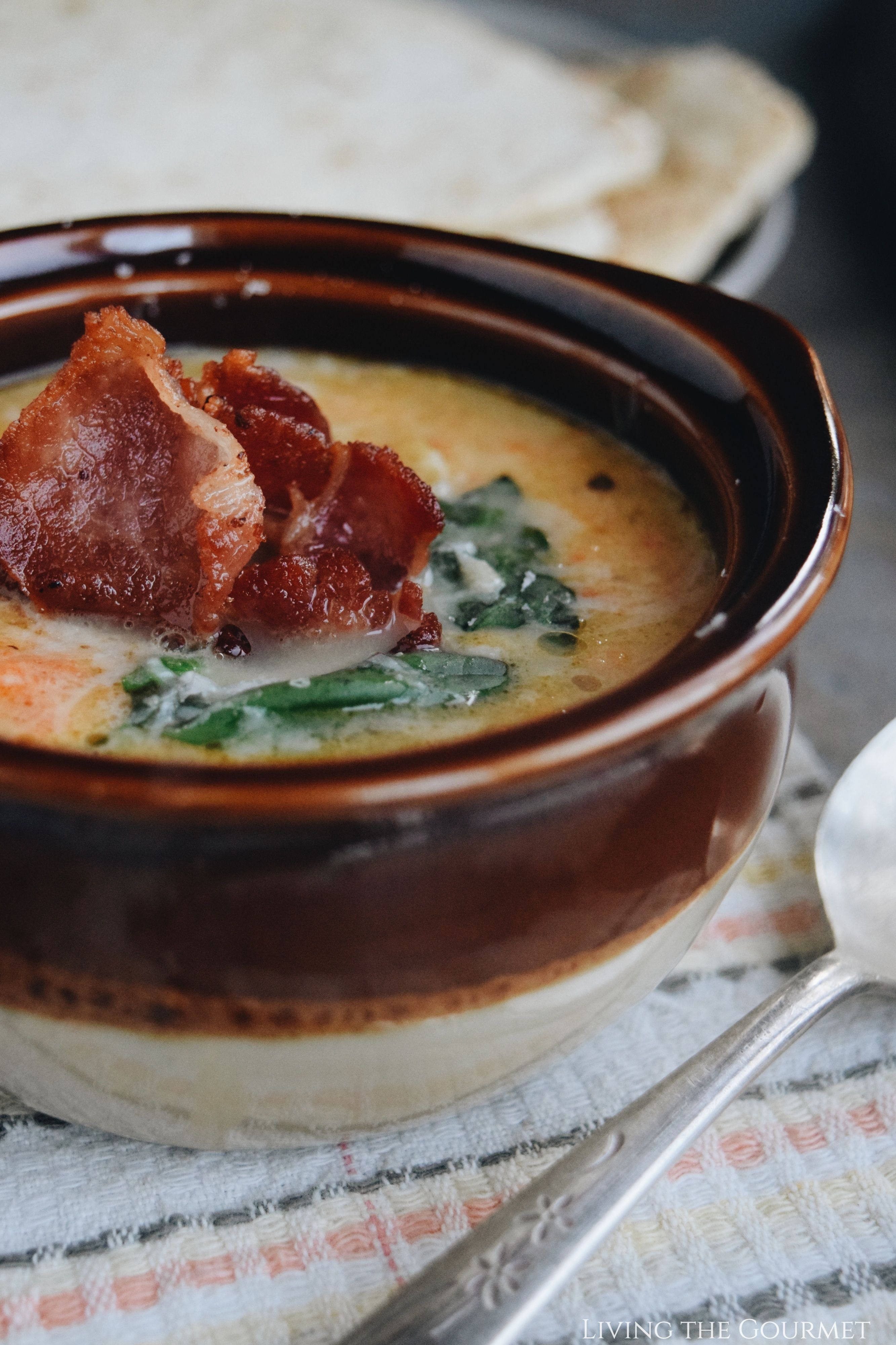 Butternut Squash – An Autumn Favorite
Taste, Texture, Color: "They said I could be anything, so I grew up to be a pumpkin," is more or less the story of the butternut squash, whose meat is almost indiscernible in taste and texture from that of a not-quite-ripe pumpkin, being just a tad firmer, ever so slightly sweeter, with just a hint more crispness. In terms of color, its meat is also a fair bit less 'orange,' being slightly more yellow or 'golden' in hue.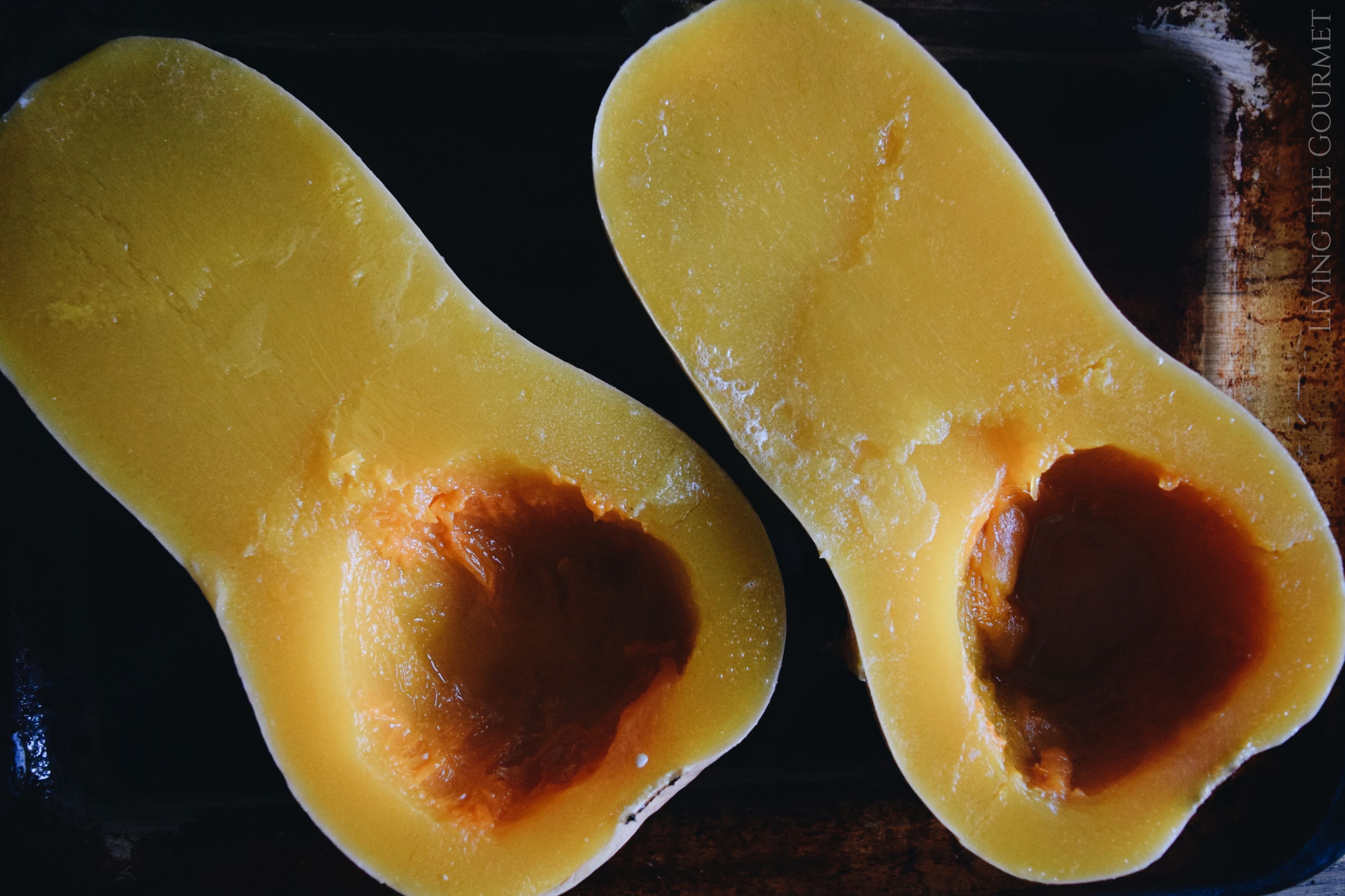 Baking The Squash: For today's soup, we're using a water bath baking method, which entails baking the squash face down in about a quarter of an inch of water. This is to prevent the squash from 'crisping' or 'charring.' We want the squash to be as 'smooth' and as brightly colored as possible for the soup, and that's achieved using this baking method. For more information on water bath baking in regards to squash, see my Stuffed Acorn Squash recipe where I go into a fair bit of depth on precisely this topic.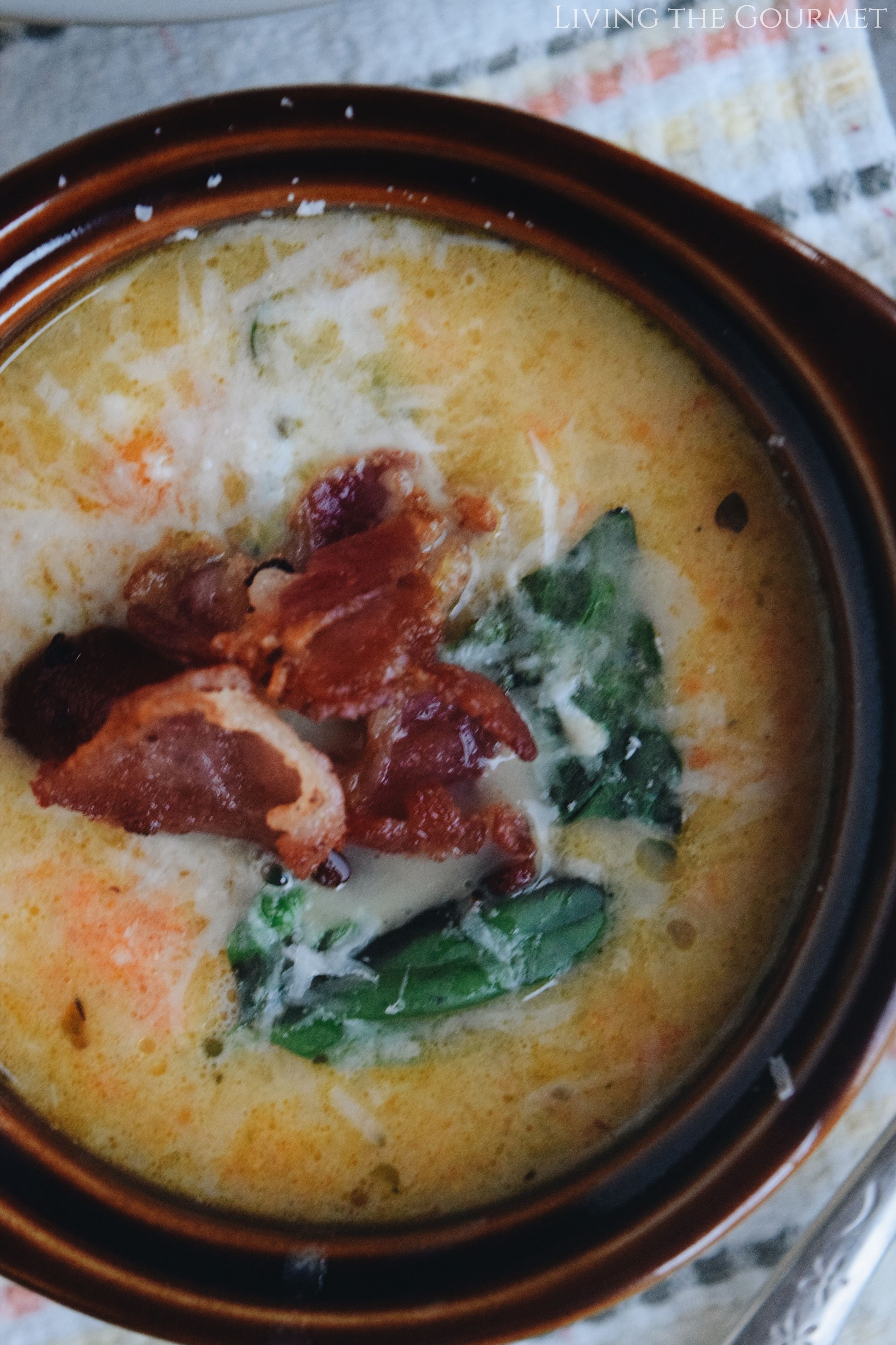 Ingredient Tips and Info
1) All-Purpose Seasoning. While often scoffed at by most gourmets and 'food snobs,' All-Purpose seasoning is one of my favorite kitchen mainstays. In fact, I actually have three that I rely on, one commercial brand, and two homemade mixes. The purpose of All-Purpose Seasoning is to cut down on kitchen time by allowing you add a particular 'array' of flavors to certain dishes or types of recipes that you prepare often, recipes where you know precisely the flavor profile you're trying to achieve. This saves you from having to measure out the seasonings one at time, as well as providing you with enhanced reliability in achieving the flavors you're going for by having them premixed. In terms of commercial brands, I suggest that you find one you like from a brand you trust, and simply begin experimenting with it. In terms of homemade mixes, here is my Autumn Spice Mix, and my self-titled "LTG Signature Spice Mix."
2) Milk, Half-and-Half, or Heavy Cream? This is a matter of preference, and of how far you're willing to push the recipe. Milk, Half-and-Half, or Heavy Cream, is essentially a 'creaminess' spectrum, with standard whole milk giving the least creamy soup, and heavy creamy the creamiest. However, I find that a 'creamier' soup results in a 'smoother,' almost silky texture, with a fuller mouthfeel – which is due to a higher fat content. Obviously, achieving a creamier soup is done at the expense of creating a less 'health minded' recipe. Using part skim or skim milk, however, is not recommend, since that will result in a watery, unpalatable soup. Substituting heavy cream for whole milk or half-and-half, in this particular recipe, is done on a 1-for-1 ratio, since this particular ingredient is also acting as part of the liquid base for the soup.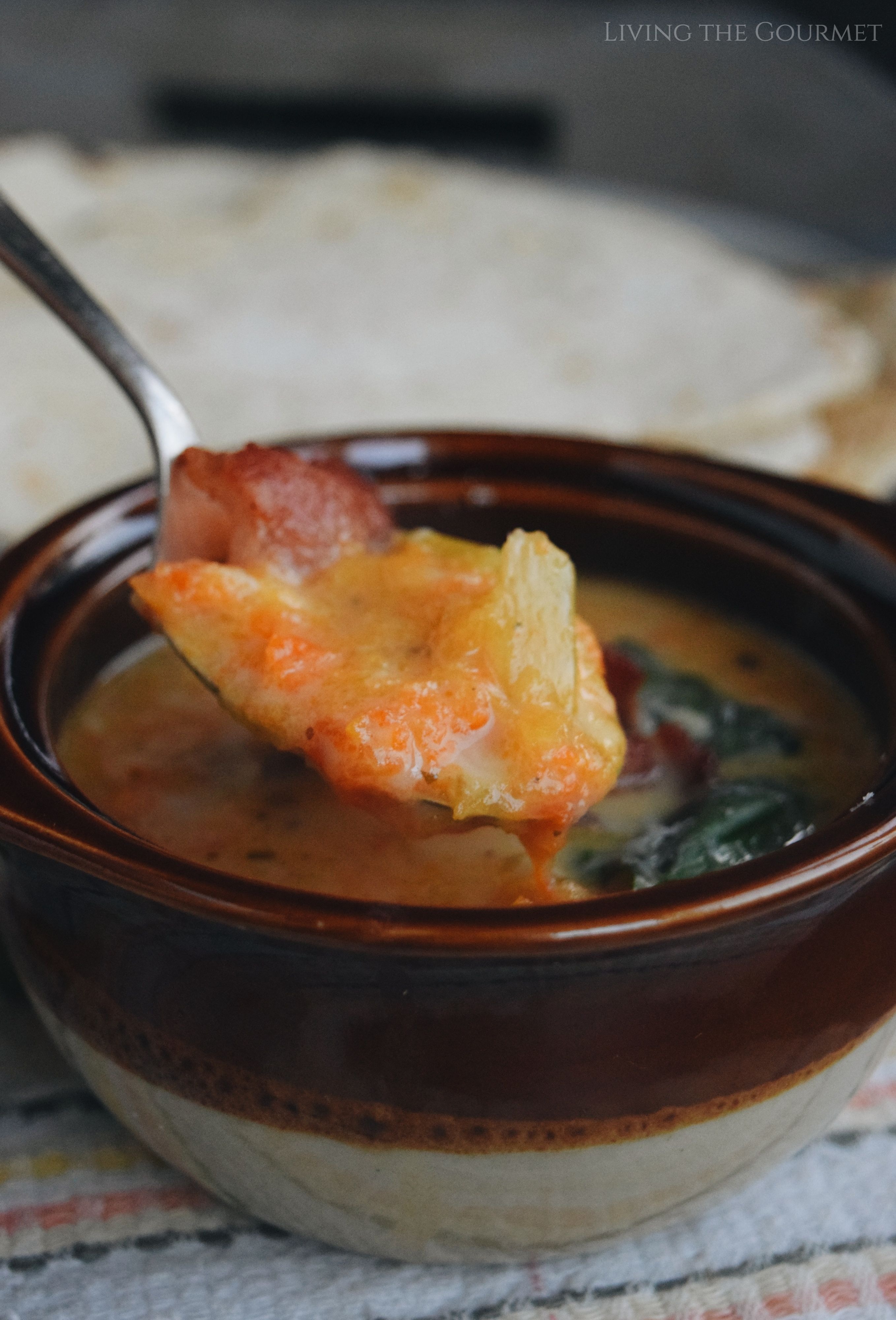 Other Great Fall Favorites
1) Homemade Pumpkin Spice. Making your own pumpkin spice is probably the simplest thing in the world. Add it to coffee, whipped cream, cakes, or even soups, this is something you'll want to have in your Fall recipe repertoire.
2) Stuffed Acorn Squash. The counterpart to today's recipe, features acorn squash baked to perfection and then stuffed with wild rice, Italian sausage, fennel seeds, oregano, and fresh basil. Grab the recipe here.
3) Pepper and Orzo Soup. Another great autumn weather soup, easy to prepare, yet delicious and satisfying, this soup is perfect for busy autumn nights where you need something to warm up with.
Print
Butternut Squash Soup
Author:
Prep Time:

10 minutes

Cook Time:

1 hour 30 minutes

Total Time:

1 hour 40 minutes

Yield:

6

bowls of soup

1

x
1

butternut squash

4

–

5

large cloves of garlic

2

large carrots – roughly chopped

1

–

pint

cherry tomatoes

1

large shallot – quartered

4

cups

of chicken broth or 4 cups of water and 2 tsp. of Vegeta All-Purpose Seasoning

10

–

12

fresh basil leaves – some ripped and some reserved for garnish

2

Bay leaves

1 tsp

. sea salt

1/2 tsp

. fresh ground black pepper

1 tsp

. dried oregano

1/4 tsp

. red pepper flakes

1 tsp

. ground Coriander

4

tbs. olive oil

1

cup

of milk (or half and half)

1

lb

. of bacon – cooked and crispy and crumbled
Fresh Romano cheese for grating
Instructions
Preheat Oven 350 degrees F.
Cut one butternut squash lengthwise in half. Place cut sides down in an ungreased baking dish.
Place a ¼ inch of water in the dish and bake uncovered for 25 – 30 minutes.
Heat a large saucepot on medium heat and place the cherry tomatoes at the bottom of the pot along with the shallot, carrots and garlic. Drizzle with 2 tablespoons of olive oil and let simmer on a medium heat. Add in the scooped-out butternut squash.
Add the seasonings to the veggies and let the soup simmer on a gentle heat for about 15 minutes until tender.
Using a potato masher, carefully mash to veggies. It is ok if the soup is not "pureed" and a few small chunks or left in.
Add in the chicken broth or 4 cups of water and 2 tsp. of Vegeta All Purpose Seasoning.
Add in 6 – 8 fresh basil leaves and let the soup simmer on a gentle heat for 20 – 30 minutes. Taste for seasonings.
Before serving stir in 1 cup of half and half or milk.
Serve topped with crisp bacon and a fried piece of basil along with fresh grated Romano cheese, a twist of fresh ground black pepper and sea salt.
Notes
Optional: Place 1 tablespoon of olive oil in a small frying pan and place the remaining basil leaves in the pan to gently fry to serve on top of the soup.
Recipe Card powered by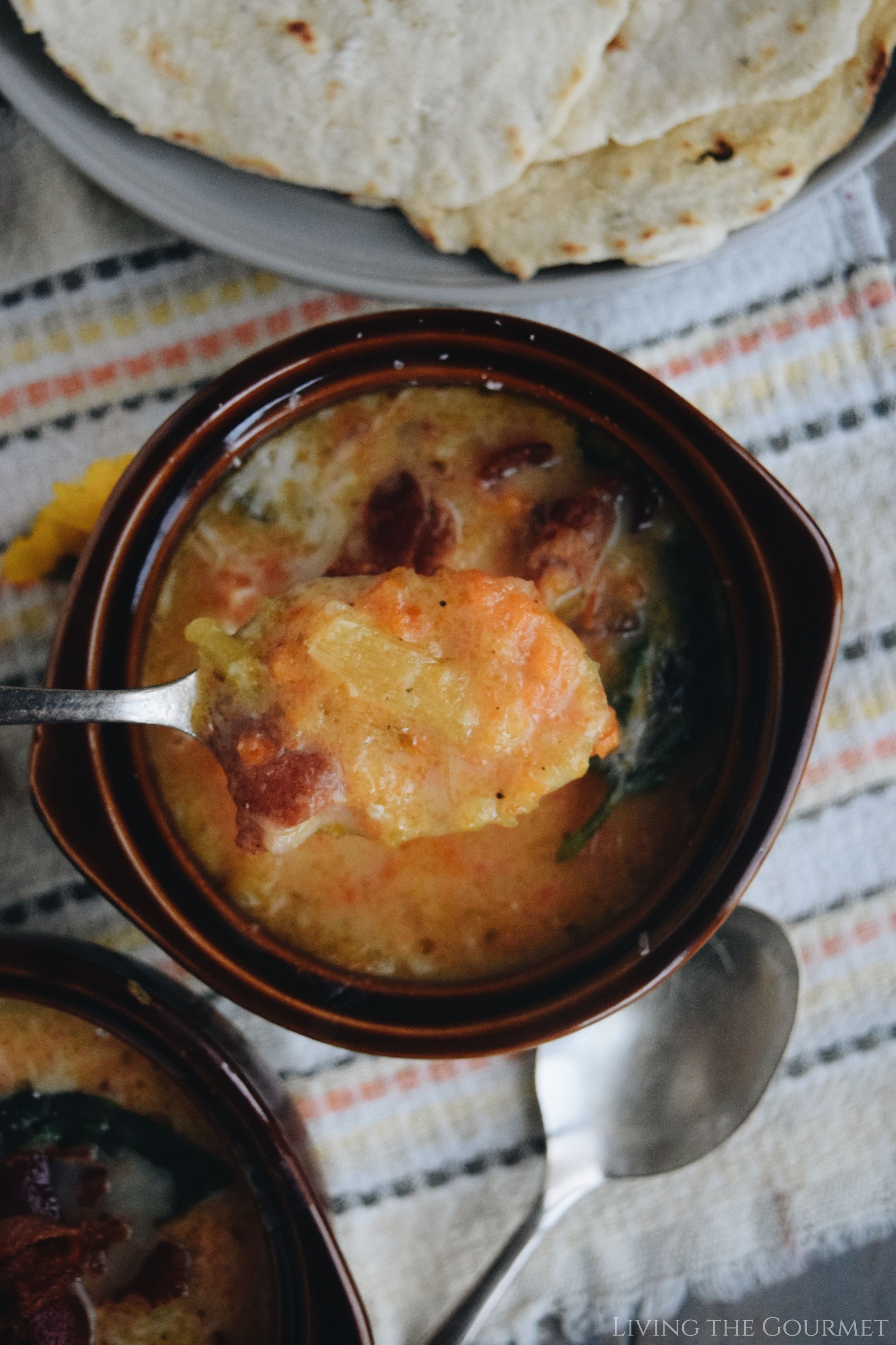 If You Enjoyed Today's Recipe…
Be sure to follow us on Instagram to stay up to date with all things Living the Gourmet, and for more great recipes, tips and tricks.
Did you make this recipe?
If so, let me know in the comments down below, or post a picture to Instagram, or to Pinterest, and I'll give you a shoutout on Instagram, or post your pin to one of my Pinterest boards!
Enjoy with Love!
2