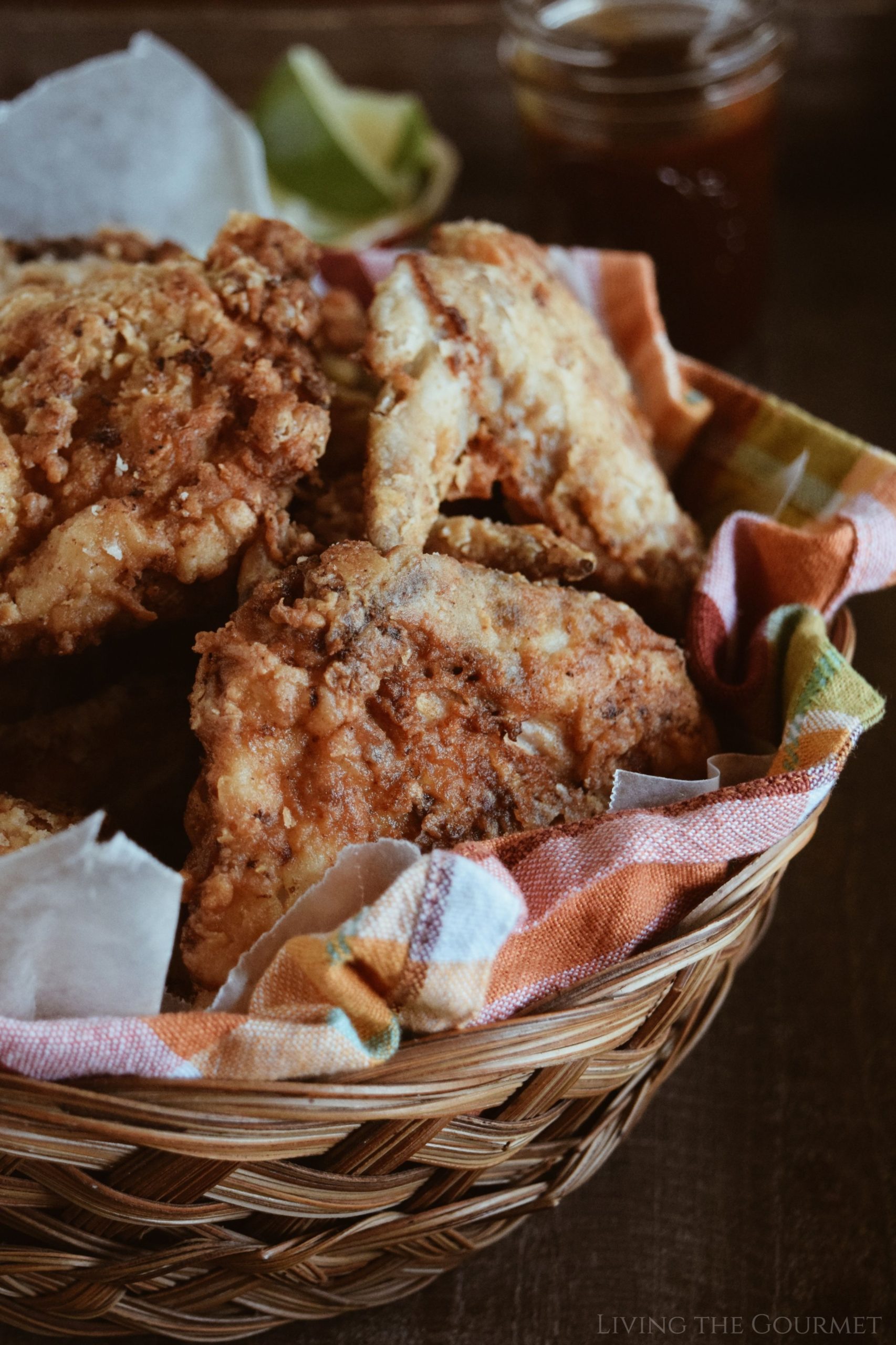 A Needlessly Gratuitous In-Depth Dive
Perhaps because I dream in shades of fried food, or perhaps because I sat and pondered my oven just a bit too long, today I'm doing something I've been meaning to do for quite some time – I'm diving headlong into the differences, pros, and cons of oven baking versus traditional frying, and I'm taking you with me.
While we're all well familiar with oven baking and 'traditional' frying, what are the specifics behind their differences? And are they always interchangeable as so many health gurus would have us believe? And does 'traditional' frying really always taste better as fried food enthusiasts insist?
Let's answer those questions and a few more, as well as when you might want to choose one over the other and 'why.'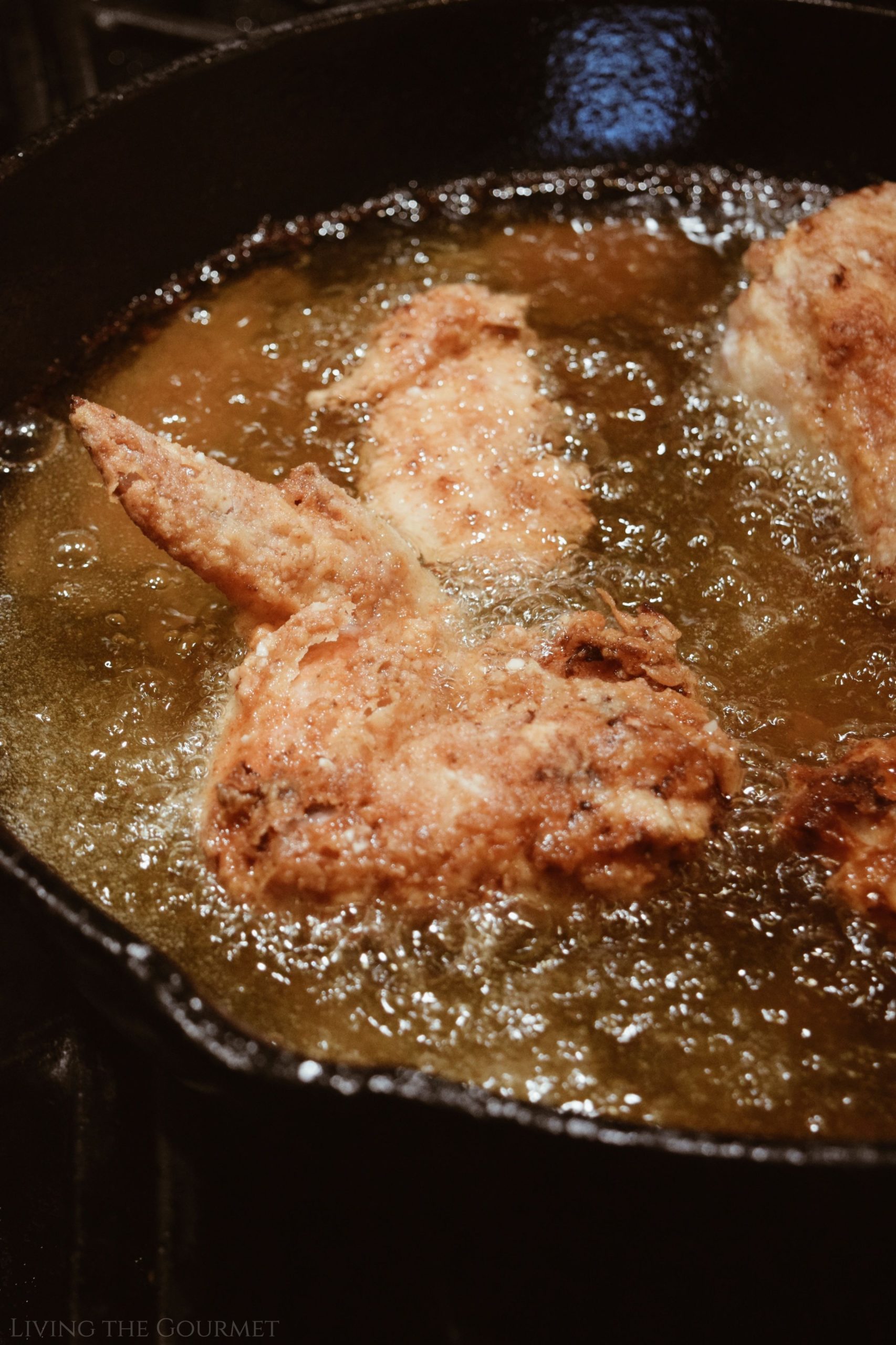 First We Fry
You've heard of 'low and slow' as a gentle cooking method to achieve meat that's both super moist and decadently tender. Well, the first thing to understand about frying is that it's essentially 'high, fast, and harsh,' but achieves 'almost' the same thing – a moist and tender interior, but with the addition of a reliably crisped exterior.
But how? To answer that, we need to understand a tiny bit of the 'science' that's happening when you drop food into boiling oil.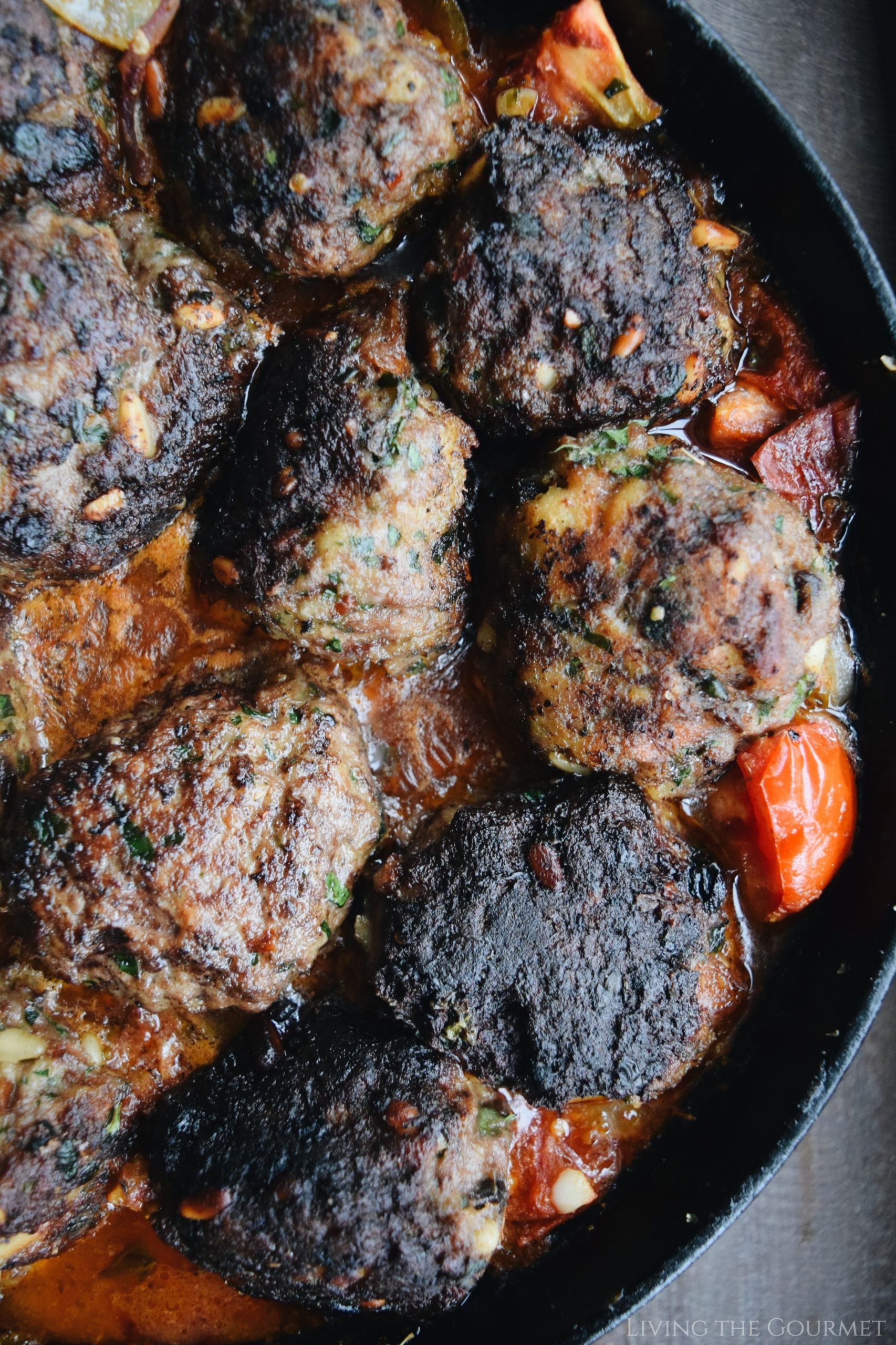 Be it in a pan or in a deep fryer, when you place food in boiling oil, there are two conflicting series of 'micro explosions' that occur at the moment of impact. The first and most notable is the expulsion of steam from the surface of the boiling oil itself. This one is visible to the naked eye. The second series of 'micro explosions' occur from the food itself, largely in the form of surface water vapor, juices, or anything else that might 'evaporate.' This in turn creates a 'steam barrier' around the food.
And that's when the magic starts happening.
Trapped between the boiling oil and the food, the steam barrier persists around the food like a halo, repelling the boiling oil, while simultaneously allowing the heat from the oil to cook the food. However, the heat lessens as it transfers through the steam barrier, creating something of a 'coronal effect,' where you have a blistering exterior and 'mildly less hot' interior. In essence, there is a 'heat exchange' between the steam barrier, the oil, and the food, with heat being lost at each interval. Thus, the exterior and interior cook at two different temperatures.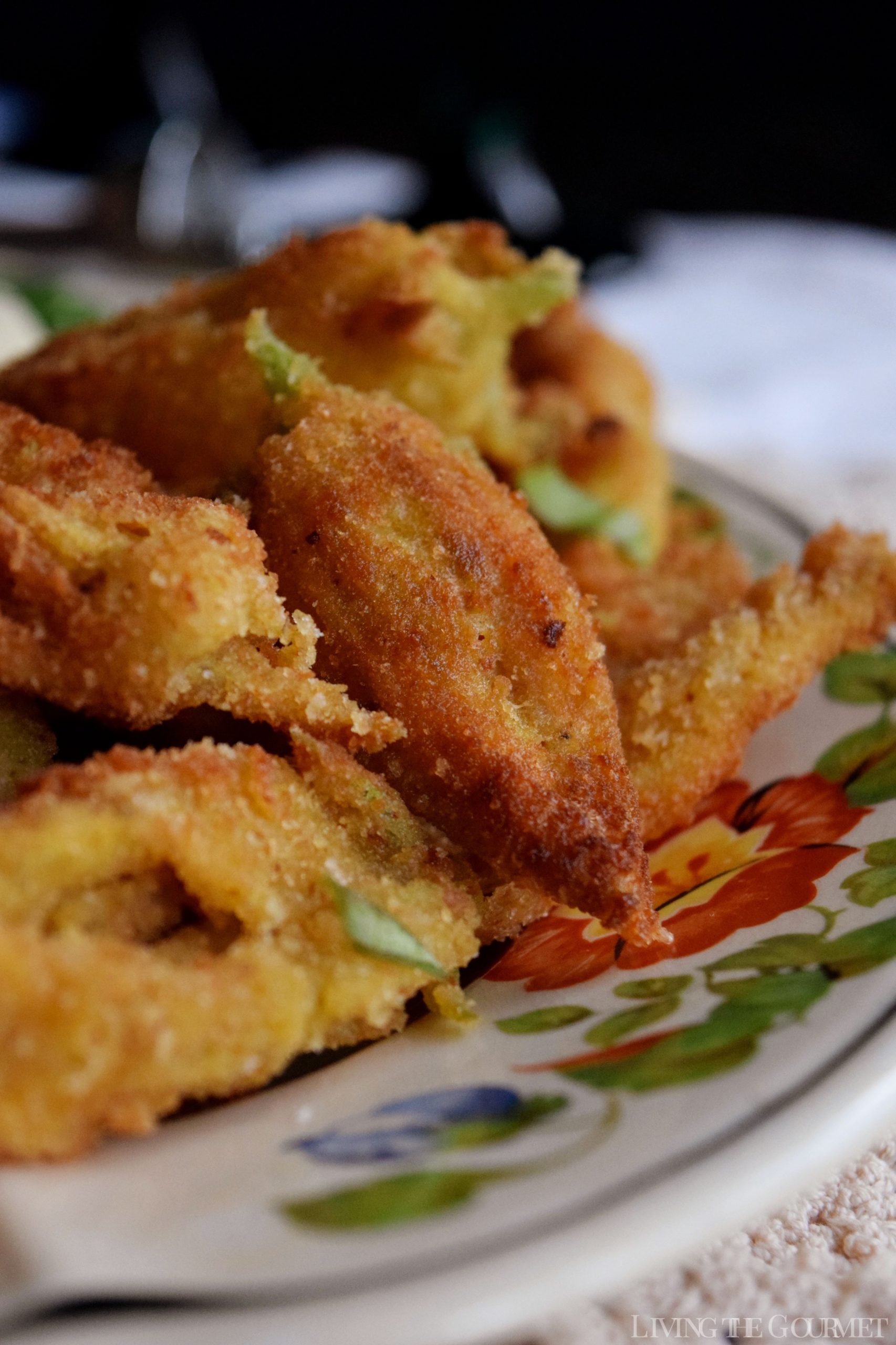 The end result is a crisp exterior (thoroughly and harshly cooked), and a moist interior (less harshly cooked). This is the luscious combo that makes things like fried chicken so delicious. It's also the only way (and I mean 'the' only way) to make something like fried zucchini blossoms. Those little gems will simply wilt away in the oven.
Conversely, pan frying is also what makes things like fried meatballs possible, where you crisp the exterior of the meatball, while leaving the interior deliciously moist and flavorful.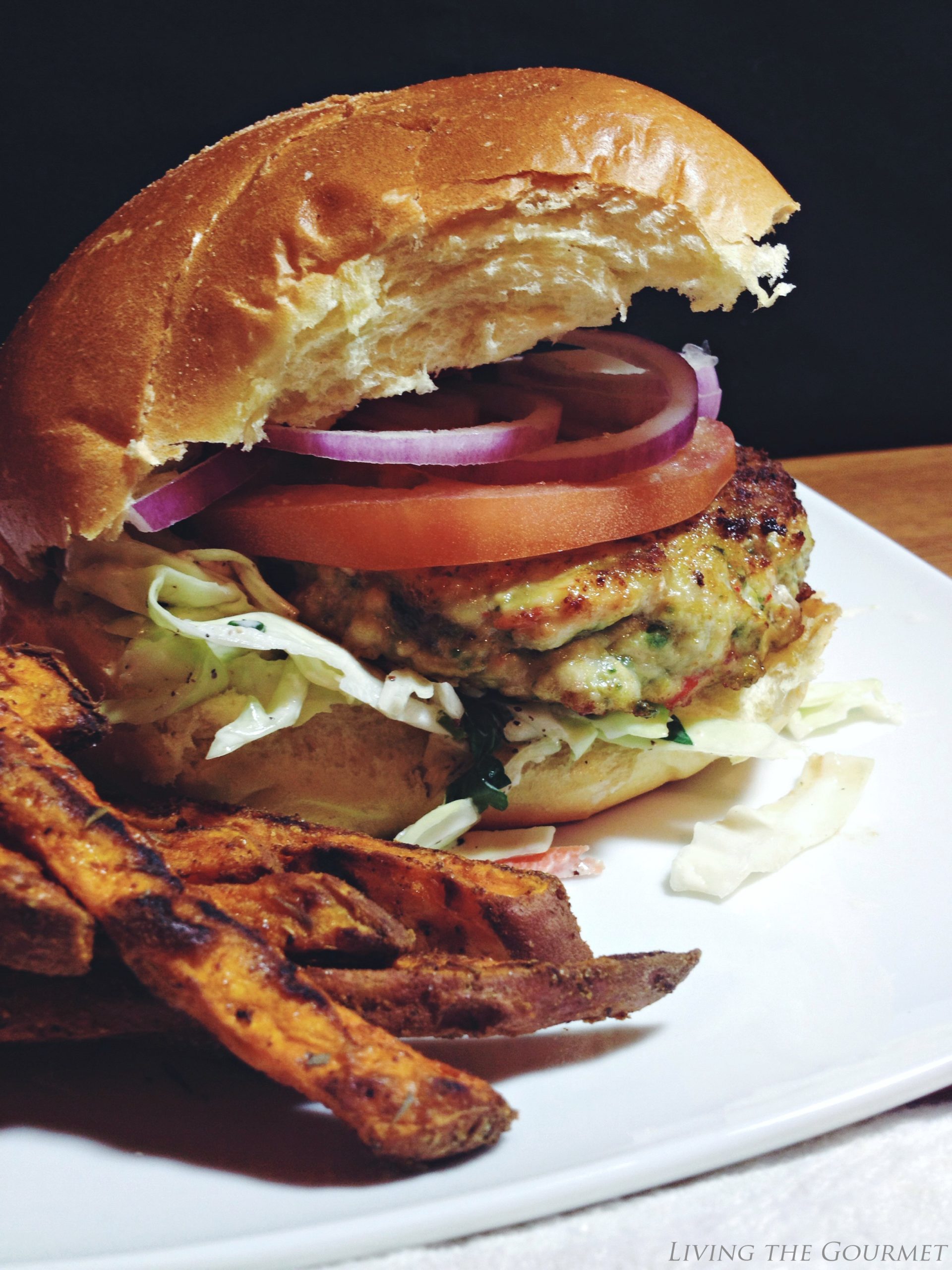 And Now We Oven Bake…or Oven Fry
Now imagine the exact opposite everything I just described.
Baking in an oven, or frying in an oven for that matter, is essentially 'cooking with stagnant air.' I know that doesn't sound great, but it's more or less what's happening.
To help visualize what I mean, think of an air fryer. An air fryer uses 'rapid air technology' to 'swath' food in circulated currents of uniformly heated air. In the oven, you have stagnant air that's heated unevenly from the element. This changes somewhat in convection ovens, but the point still remains. You have a transfer of heat from the element to the air to the food – and this is true in air fryers as well.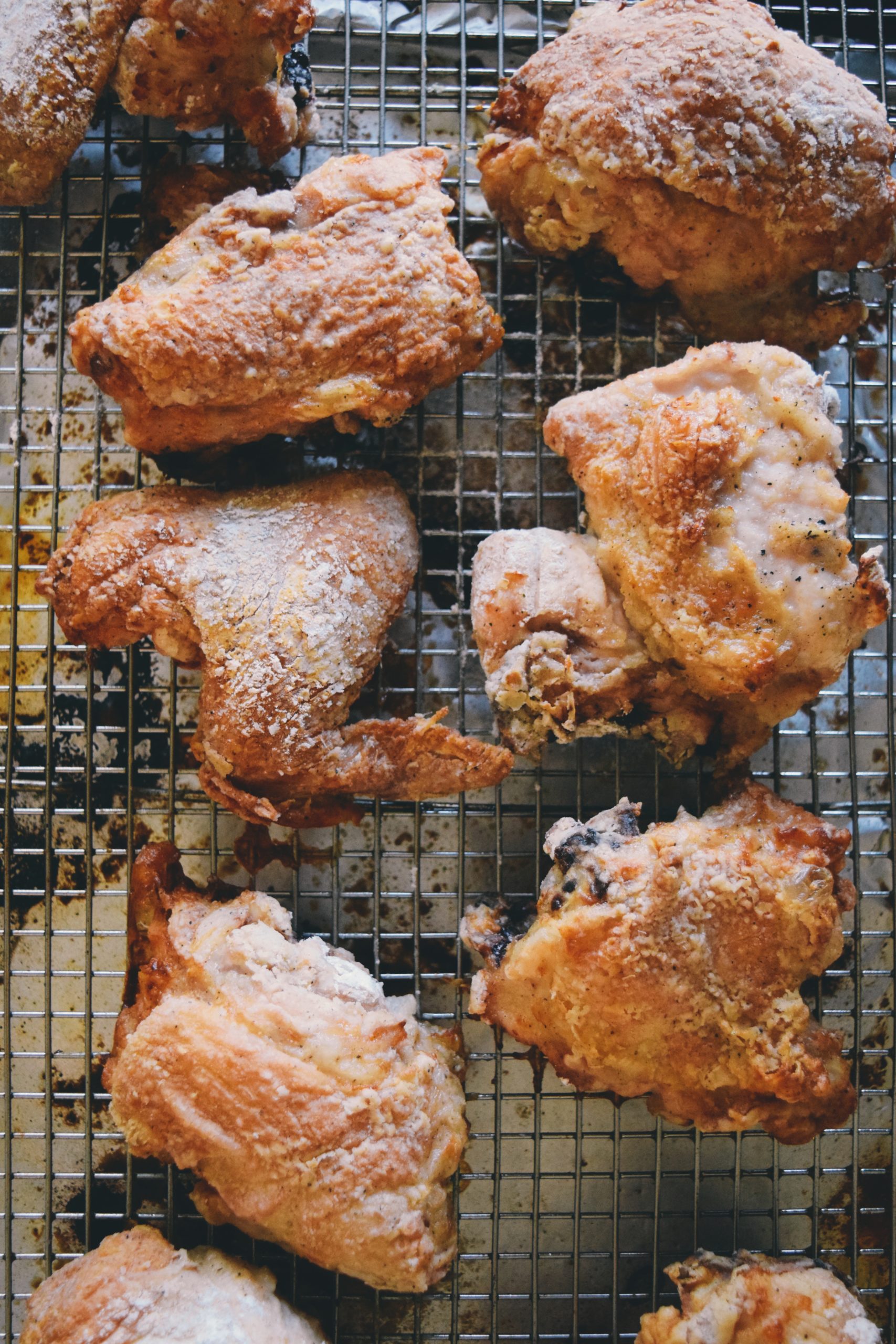 Now, while an air fryer 'does' achieve a 'fry-like' crisp due to the rapidity with which it cooks and the high temperature of the air, and while it does so evenly due to uniformly enveloping the food, it does 'not' achieve the 'coronal effect' mentioned above due to a lack of a steam barrier. Any moisture that evaporates after coming into contact with the heated air simply escapes into that same air. Thus, the inside of the food is cooked at the same high temperature as the exterior of the food.
Now, while it might sound like frying is the breakaway star of the show, oven frying 'does' have quite a few major advantages over traditional pan frying or deep frying. First and foremost, the 'moisture gap' between oven fried and deep-fried food can be mitigated quite a bit – or even erased – by simply cooking the food at a lower temperature for a slightly longer period of time. This will result in a slightly less crisp exterior, however.
Regardless, there are instances where oven baking (or frying) can indeed achieve some of the same results as pan or deep frying. For example, I actually 'prefer' preparing steak fries in the oven. Sweet potato fries, similarly, also fair quite well in the oven. I've also had great success oven frying calamari, as opposed to deep frying (yes, those shots are oven fried).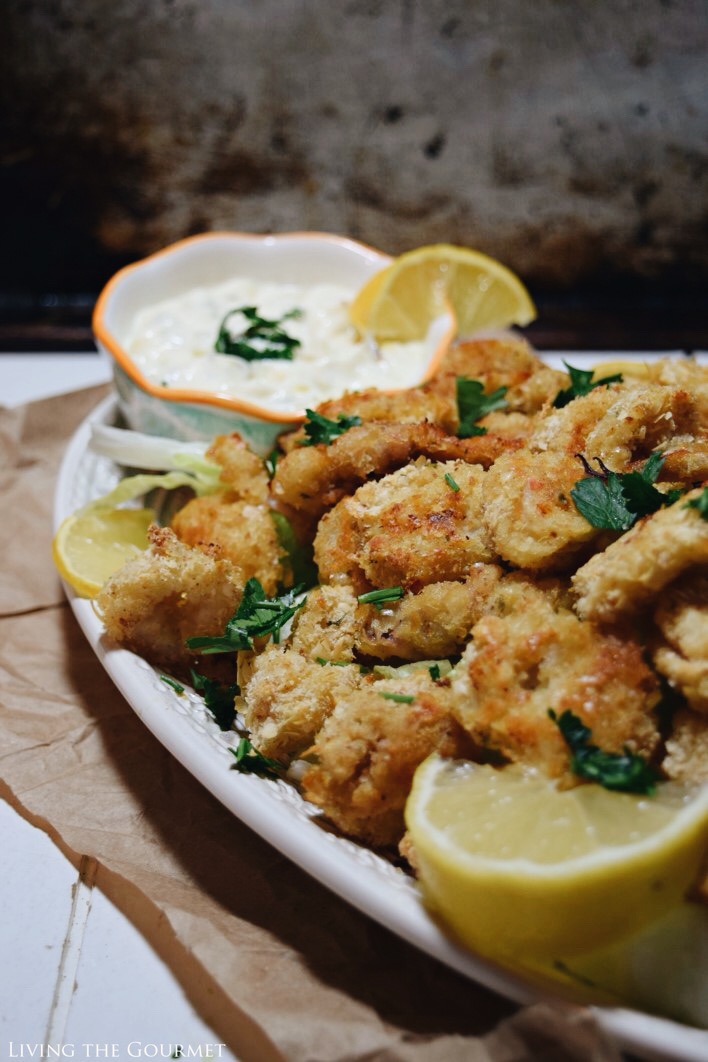 Pros and Cons of Both
The biggest pros of frying food – in fact one might say the 'only' pros to frying – is the crisp exterior and moist interior of whatever it is you're frying. One further pro (and con) is that during frying, the food invariably takes on some of the oil, and thus added fat, further enhancing the flavor of your food (fat 'is' flavor, unfortunately). So, in that regard – yes, deep frying is always at least 'somewhat' less healthy.
However, health aside, the enhanced flavor and texture of deep frying comes at the expense of 'mess.' Frying 'is' messy, and this is true regardless of whether you're pan frying or deep frying. You also need a fair bit of oil, which naturally increases the cost of whatever it is your cooking, and once you're done frying you need to go through the hassle of properly disposing of that oil.
If you're deep frying, as opposed to pan frying, that also means you need to make space for a deep fryer. And now not only do we have more of a mess, and we now also have less room.
However, frying also comes with one other con…or 'sort of' con, and that's the simple 'inflexibility' of it.
No, just hear me out on this one, especially the creatives among you.
Let's say we have a beautiful batch of coated chicken. Let's imagine we've coated it in a nice egg wash, and then tossed them in some richly seasoned panko. That's as far as the recipe can go if you want to fry it. You can't take the recipe any further – the cooking method simply won't allow it. Whatever you can 'stick' onto the chicken 'is' the recipe. However, if we opt for oven baking, we could do things like dress up the chicken with a mix of chopped tomatoes, capers, onions, and herbs in olive oil, and then spread that mixture over the chicken before cooking, thereby allowing those added flavors to cook into the chicken.
So, while there are certainly a plethora of creative deep frying recipes out there, the oven is simply a 'larger canvas.'
And that's really it, the rest is up to whichever method you prefer to indulge in, and for which purpose. They both have their pros and cons, and both are better in different circumstances.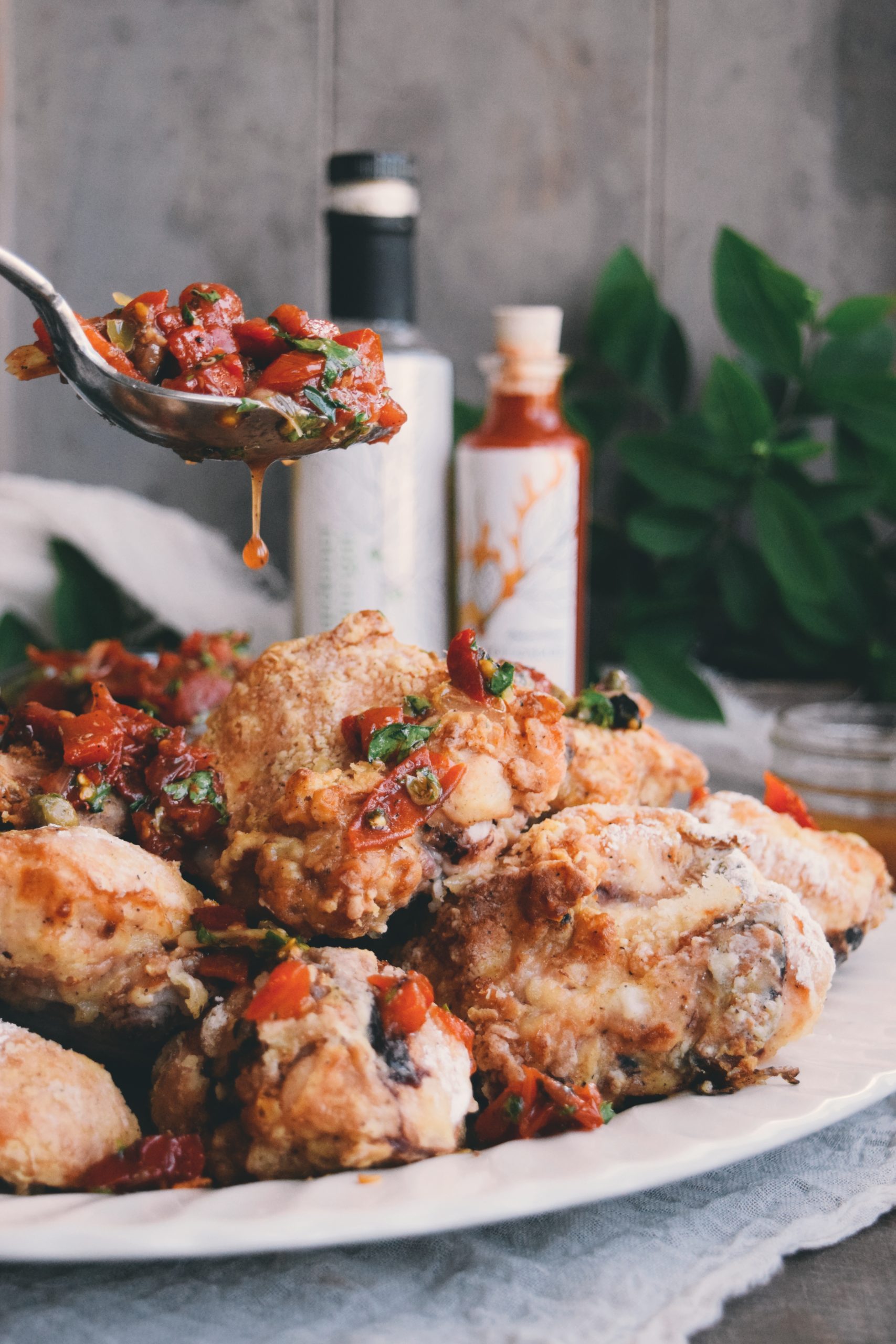 So, let me know in the comments below what you think!
Have you had any luck trying your favorite deep fryer recipe in the oven? Or are their recipes that you 'prefer' oven baked over fried? Are there any tips, factoids, or pointers that I missed or didn't explore in enough depth for you taste? Let me know below, I would simply love to hear from you!
2