Looking to incorporate spicy Italian sausage into your favorite pasta recipes? Or perhaps you're looking for that perfect weeknight dinner where the main ingredients come together to create a delicious pasta dish, perhaps one made with sweet bell peppers, pork sausage, penne pasta, and a red sauce? But just 'how' do you go about incorporating spicy or sweet Italian sausage into a creamy tomato sauce? And is the process easy enough to replicate on busy weeknights?
In today's post, that's exactly what we'll be covering.
Indulge in the flavors of Italy, where every bite feels like a warm embrace from the Mediterranean sun. Italian food, renowned for its rich and varied regional offerings, has a special place in the hearts of food lovers worldwide. One ingredient that beautifully embodies the essence of Italian cooking is sausage. Bursting with savory, aromatic spices, and an unmistakable smoky aroma, Italian-style sausage holds a cherished spot in the pantheon of authentic Italian flavors.
From the bustling streets of Naples to the serene countryside of Tuscany, sausage has found its way into a multitude of Italian dishes, adding layers of depth and richness. Picture this: a plate of pasta, bathed in a luscious tomato sauce, and crowned with succulent, crumbled sausage. Or perhaps a fragrant risotto, where the smoky notes of sausage dance harmoniously with the creamy Arborio rice. And let's not forget the classic pizza adorned with generous rounds of thinly sliced sausage, sizzling and curling in the wood-fired oven.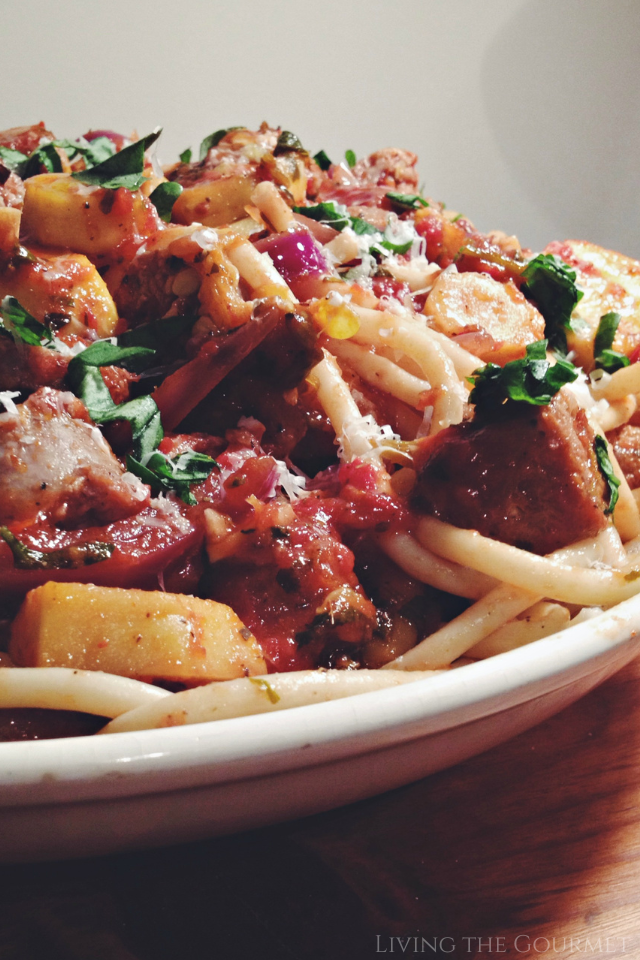 Italian sausage, like the country itself, offers a mosaic of varieties, each with its distinct character. From the fiery heat of spicy sausage to the mild, sweet notes of the classic Italian sausage, there's a link for every palate. Fennel seeds, garlic, paprika, and wine often join the medley of ingredients that give Italian sausages their signature taste.
Whether this is your first time cooking with sausage, or whether you're a seasoned culinary veteran looking for new tips or ideas to work into your favorite recipes, read on, because this article has something for you.
Below, we'll cover everything you'll need from ingredients to kitchen tools, and different types of pasta and which work best. We'll cover a few example pasta recipes and how to work sausage into them, as well providing an example recipes that already uses sausage.
Now, let's get to it.
Italian Sausage – A Brief Overview
Italian sausage is not a one-size-fits-all ingredient; rather, it's as diverse and varied as the Italian landscape itself, each with its unique regional character and culinary applications. Here, we delve into several popular regional variations, exploring what sets them apart and how they are used in Italian cuisine:
Sweet Italian Sausage (Salsiccia Dolce): Probably the most common and familiar type of Italian sausage, which is readily available in every local pork store. Hailing from the southern regions of Italy, particularly Sicily and Calabria, sweet Italian sausage is beloved for its mildly seasoned, sweet, and fennel-forward flavor profile. It's often used in a variety of pasta dishes, such as Orecchiette with Sausage and Broccoli Rabe, where its gentle sweetness complements the bitterness of greens and the richness of pasta.
Hot Italian Sausage (Salsiccia Piccante): My personally favorite, and probably the next most popular type of Italian sausage available. This type of sausage also originated from the south, and is the (mildly) spicy counterpart to its Salsiccia Dolce. The addition of red pepper flakes (or sometimes diced chili peppers) lends this sausage its kick. It's frequently incorporated into pasta sauces like Spaghetti all'Arrabbiata for a satisfyingly spicy punch.
Luganega Sausage: This Northern Italian sausage, hailing from regions like Lombardy and Veneto, features a milder, coarser grind. It's characterized by its delicate flavor, often seasoned with white wine, garlic, and even cinnamon. In dishes like Risotto alla Luganega, this sausage adds a subtle, nuanced depth.
Salsiccia Napoletana: A specialty of Naples, this sausage is known for its blend of sweet and spicy flavors, typically achieved through the use of fennel seeds and red pepper flakes. It's a popular choice for Neapolitan-style pizza, adding layers of taste and texture.
Soppressata Calabrese: Hailing from Calabria in the south, this air-dried, spicy sausage is beloved for its intense heat and robust, smoky flavor. While it's often enjoyed on its own or with cheese, it also finds its way into pasta dishes like Orecchiette with Soppressata, offering an irresistible fiery kick.
Salsiccia Toscana: Tuscany's contribution to the world of Italian sausage boasts a more savory and herbaceous flavor profile, often featuring ingredients like rosemary and sage. It's an excellent choice for dishes like Ribollita, a hearty Tuscan soup.
Luganega di Maiale: This pork sausage from Lombardy distinguishes itself with a subtle and delicate taste, thanks to its seasoning with white wine, cinnamon, and cloves. It's a common inclusion in regional dishes like Cassoeula, a pork and cabbage stew.
Salametto: Hailing from the Veneto region in the north, Salametto is a small, dried pork sausage seasoned with garlic and black pepper. It's often used as an appetizer or antipasto.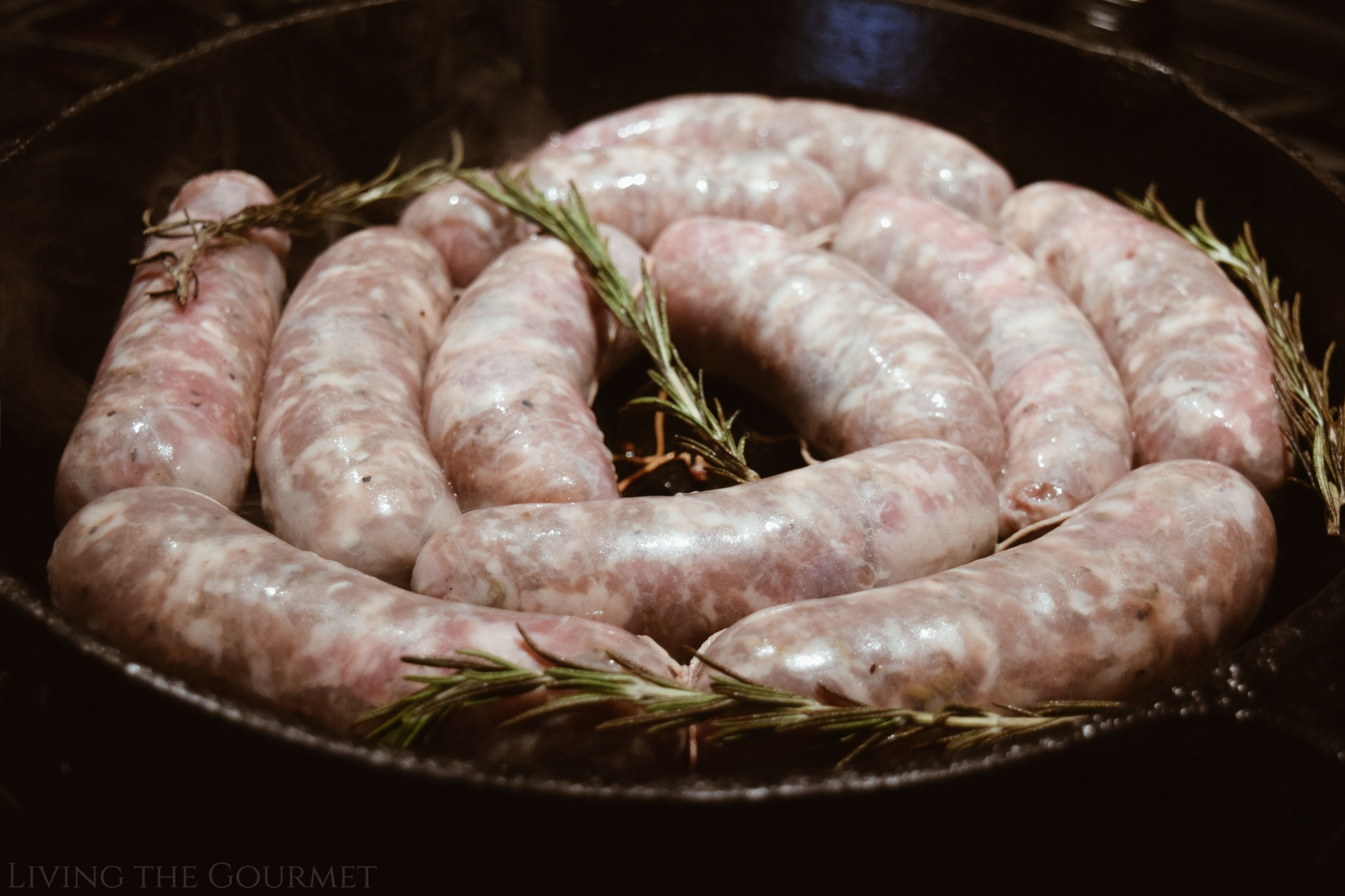 Using Sausage – The Role of Sausage in Pasta Recipes
So, now that we're familiar with the various types of Italian sausage (at least the main ones), how exactly do we use them? Here we'll cover a couple of key examples.
First off, the key to using sausage properly lies not only in the richness and 'meatiness' that it brings to a dish, but in its ability to infuse depth, complexity, and a touch of rustic charm into its accompanying ingredients. In this regard, sausage can be thought of as an ingredient as much as the 'star of the show.
A Versatile Ingredient: As you might have guessed from the many regional variations we covered above, sausage in Italian cooking is an exceptionally versatile ingredient, finding its way into an array of dishes, from the northern regions of Piedmont and Lombardy to the southern tip of Sicily. This adaptability has made it a staple in Italian kitchens for centuries.
Flavorful Foundation: Italian sausage, typically made from a blend of ground pork or a combination of pork and beef, is seasoned with a medley of herbs and spices. Fennel seeds, garlic, paprika, red pepper flakes, and black pepper are often used, imparting a robust, savory, and slightly spicy profile to the sausage. These distinct flavors infuse every dish with an unmistakable taste of Italy.
Spaghetti alla Carbonara: Italian sausage is featured prominently in a range of traditional Italian dishes, showcasing its ability to elevate and enrich. In a classic recipe like Spaghetti alla Carbonara, you can add in thinly sliced sausages either in addition to the bacon, or as a substitute, balancing the creamy richness of eggs and cheese with its salty, meaty goodness. In this instance, I'd opt either for Salsiccia Toscana, or plain sweet sausage.
Lighter Pasta Creations: While 'lighter fare' isn't typically what one thinks of with sausage dishes, adding sausage to something like my Rosemary Butter Pasta, would be an absolutely delicious variation. This is a very easy pasta recipe featuring only simple ingredients that you can whip up in just a couple of minutes, combining Italian seasoning (white wine, olive oil, and garlic), parmesan cheese, and rosemary. Using sweet Italian sausage would highlight the sausage's savory notes, while the sausage's sweeter, fennel flavors would contrast beautifully with the rosemary and butter, harmonizing with the slightly bitter herbal essences and the al dente pasta.
Sausage and Peppers: A dish that needs no introduction, this classic Italian-American dish combines sautéed Italian sausage with a medley of colorful bell peppers and onions. Served over pasta, it offers a delightful combination of sweet, savory, and slightly spicy elements.
Spicy Arrabbiata: The word "arrabbiata" translates as "angry." And in this instance "anger" means "spicy." While traditionally a meatless dish, the ever-fiery Spaghetti Arrabbiata can be kicked up another notch with the addition of spicy Italian sausage, infusing the tomato-based sauce with a delightful meaty texture. In this popular classic Roman dish, spicy Italian sausage is a favorite addition for a reason.
Sausage Ragù: Italian sausage is the star of the show in a rich, meaty ragù. Whether served with pappardelle or rigatoni, its hearty and savory essence pairs beautifully with the robust tomato sauce. Serve with a side of garlic bread for an authentic Italian feast.
Lasagna: Sausage is a popular inclusion in Italian lasagna, where it harmonizes with layers of pasta, creamy béchamel sauce, and ricotta cheese to create a comforting and satisfying dish.
Sausage and Eggplant: A key variation to the beloved sausage and peppers, this recipe combines red bell peppers, grilled eggplant, fresh basil, and mild Italian sausage. Tossed over pasta, this recipe features incredible flavors that are equal parts rustic, earthy, and bright, being vaguely reminiscent of an evening spent overlooking the Mediterranean from a Sicilian terrace.
Pasta Puttanesca: Another blissfully simple recipe. Puttanesca is a light pasta sauce made with fresh tomatoes, bell peppers, anchovies, onion and garlic. The addition of oregano and fresh basil infuse it with a lovely herbal essence. The entire recipe is brought together in a single, large skillet, and the addition of sausage chunks, or even loose sausage, would greatly elevate this dish, while allowing it to remain light and simple.
Cooking Sausage for Pasta – Tips and Pointers
Select Quality Sausage: Start with high-quality Italian sausage for the best flavor. Look for sausages made with a blend of pork and seasonings like fennel, garlic, and red pepper flakes. Choosing mild or hot sausage is matter of preference and the recipe the sausage will be added to. Sausage made with ground beef, or turkey sausage, or Italian chicken sausage, can all make delicious sauces, but you should do your homework to ensure that you're purchasing quality products.
(Optional) Remove Casings: Personally, I prefer to leave the sausage in its casings, as I like the crunchy 'snap' it lends to the texture. However, if you prefer to incorporate the 'meat' into the sauce, remove the casings before cooking. To do this, simply slit the sausage links lengthwise with a knife, and then fold them outwards, emptying the contents. Again, this is purely preference.
Crumble or Slice: Depending on your recipe, you can crumble the sausage meat into small pieces or slice it into rounds (crumble if you've removed the casings, slice into rounds if you have not). Crumbled sausage is great for even distribution throughout the pasta, while sliced sausage is, as I said earlier, more about texture and 'meatiness.'
Brown for Flavor: In a hot skillet with a little olive oil, brown the sausage pieces or crumbles over medium heat or medium-high heat. This step not only cooks the sausage but also enhances its flavor by caramelizing the meat and rendering its fat.
Add to Sauce: After browning, add the cooked sausage to your pasta sauce. Simmer the sauce with the sausage for a while to allow the flavors to meld. This infusion of sausage flavor into the sauce will make every bite of your pasta rich and satisfying.
By following these tips, you'll ensure that the sausage in you'll have a sausage pasta dish that will be met with rave reviews every time.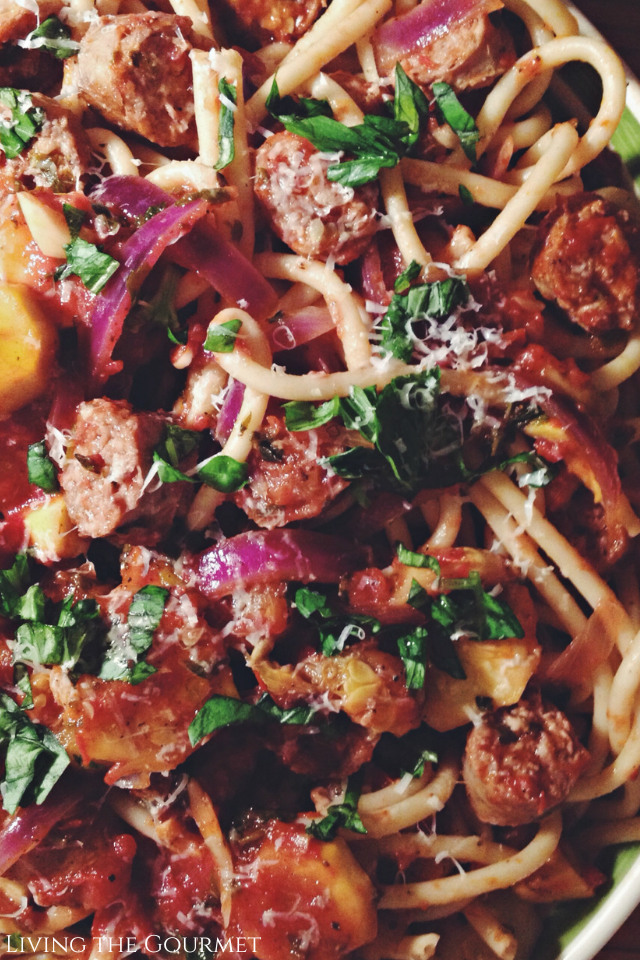 Pasta Pointers – How To Achieve a 'Perfect' Noodle
While we're all here for the sausage, let's not forget that 'most' of what you're eating in any pasta and sausage dish is actually the pasta itself. That means getting the pasta 'just right' is 'just as important' as getting the sausage right.
A large pot. I cannot emphasize enough that giving your noodles enough room to expand, and to be stirred, is vital to properly cooked pasta.
Pasta al Dente. Yes, you can make perfectly palatable pasta following the package instructions. However, you don't want overcooked 'mush,' and depending on how you're using the pasta after it's been cooked, your pasta can become very overcooked even if you prepare it perfectly according to the package instructions. That said, you want a 'firm' noodle. To do this, you need to start by undercooking your pasta. Think about this logically. You are taking your pasta from the boiling water in which it was cooking, and then adding it to a freshly cooked sauce – in which it will invariably continue to cook for several minutes as the sauce cools. Thus, if you overcook or even 'fully' cook the noodles prior to topping them with your sauce, the noodles will become overly tender or 'mushy.'
No seriously – undercook your pasta. If you don't believe me, a 2017 article from Bon Appetit confirms that Al Dente is 'functionally' overcooked…usually. The article makes the point that you almost always finish your pasta by tossing it in some sort of cooked sauce, be it red sauce, garlic and oil, or whatever you happening to tossing your noodles with. Thus, if you want truly cooked-to-perfection pasta, you want prepare it "Molto Al Dente," which translates roughly as 'undercooked,' with the idea being that the pasta will continue cooking for a minute or two (or three) as you toss it in the sauce and then prepare to eat it. Of course, if you're not drenching your pasta in freshly cooked sauce, or coating it in heated oil, then feel free to fully cook it.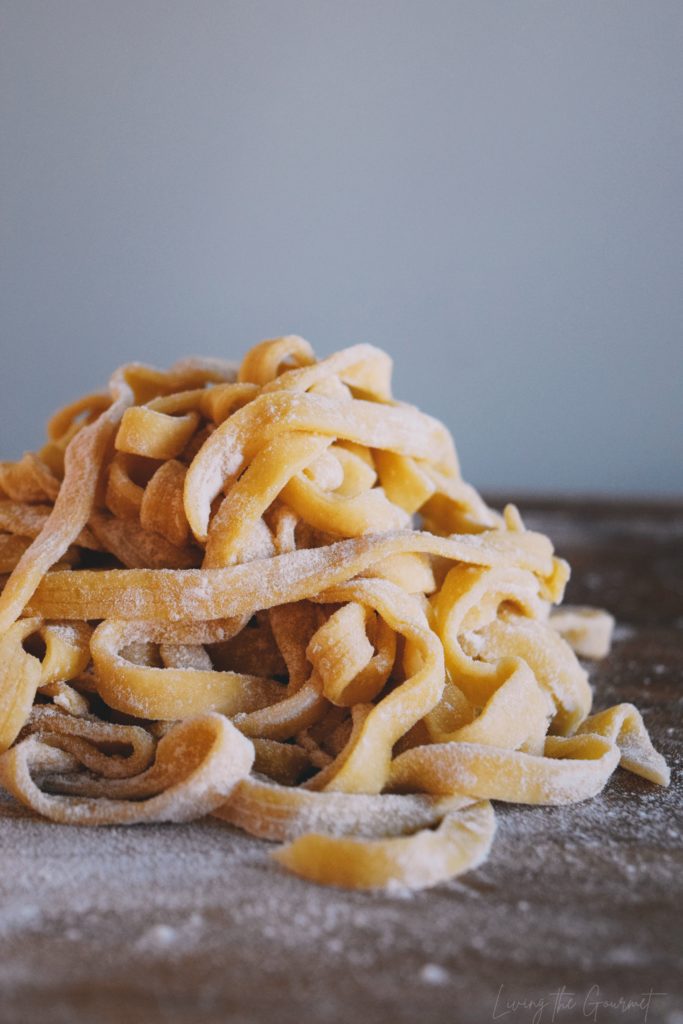 Salt the Water – A Lot. I'm not going to expand too much on this point, except to say that salted water adds savory-ness to your pasta, dilutes its starchy qualities, and covers up any potential imperfections in the pasta itself – which are present even in the highest quality brands you can buy. The end result is a better tasting, more palatable pasta. This is also recommended since many pasta recipes recommend adding a splash of pasta water to your sauce, as the salty, starchy nature of the water helps improve the sauce's taste and texture.
Rinsing Pasta Damages It. Rinsing cooked pasta damages it – end of story. I'm not sure where, when, or how this idea came about, but it's a painfully common ritual to rinse pasta under lukewarm-to-cold water in strainers after it's been cooked. I'm honestly not sure what this is meant to achieve aside from artificially cooling it down, or trying to 'unstick' the pasta from itself. The problem is, you can let the pasta cool just by leaving it alone, and the reason the pasta is sticking together is due to 'surface starch,' the same starch that serves to help sauce 'stick' to the pasta, and that gives the pasta a slightly more textured quality. In other words, when you rinse off pasta after cooking it, you are literally rinsing away added quality. Stop this, don't do it, it's silly. End of story.
The Noodle Shape – More Than Preference, Less Than Vital. Let's be real, no one has ever 'ruined' a recipe by picking the 'wrong' pasta to pair with their sauce, soup, or stew. However, there are some general guidelines that will help you maximize your enjoyment. As a rule of thumb, tube shaped pasta generally pairs well with thick marinara sauces, or creamy sauces that have been with heavy cream, sauces that can 'trap' or 'catch' within the tube, such as ziti, rigatoni, and penne. The larger the tube pasta, the heartier the sauce it pairs with. Stick or 'rod' shaped pasta, such as spaghetti, spaghettoni, and capellini, are generally best paired with olive oil and garlic or tomato-based sauces, since these types of pasta serve best when they can be uniformly coated by the sauce, since the pasta cannot 'catch' or 'trap' heavier sauces in the way that something like rigatoni can. Ribbon pasta is generally ideal for creamier sauces. Think of the heavenly pairing of fettuccine and alfredo sauce.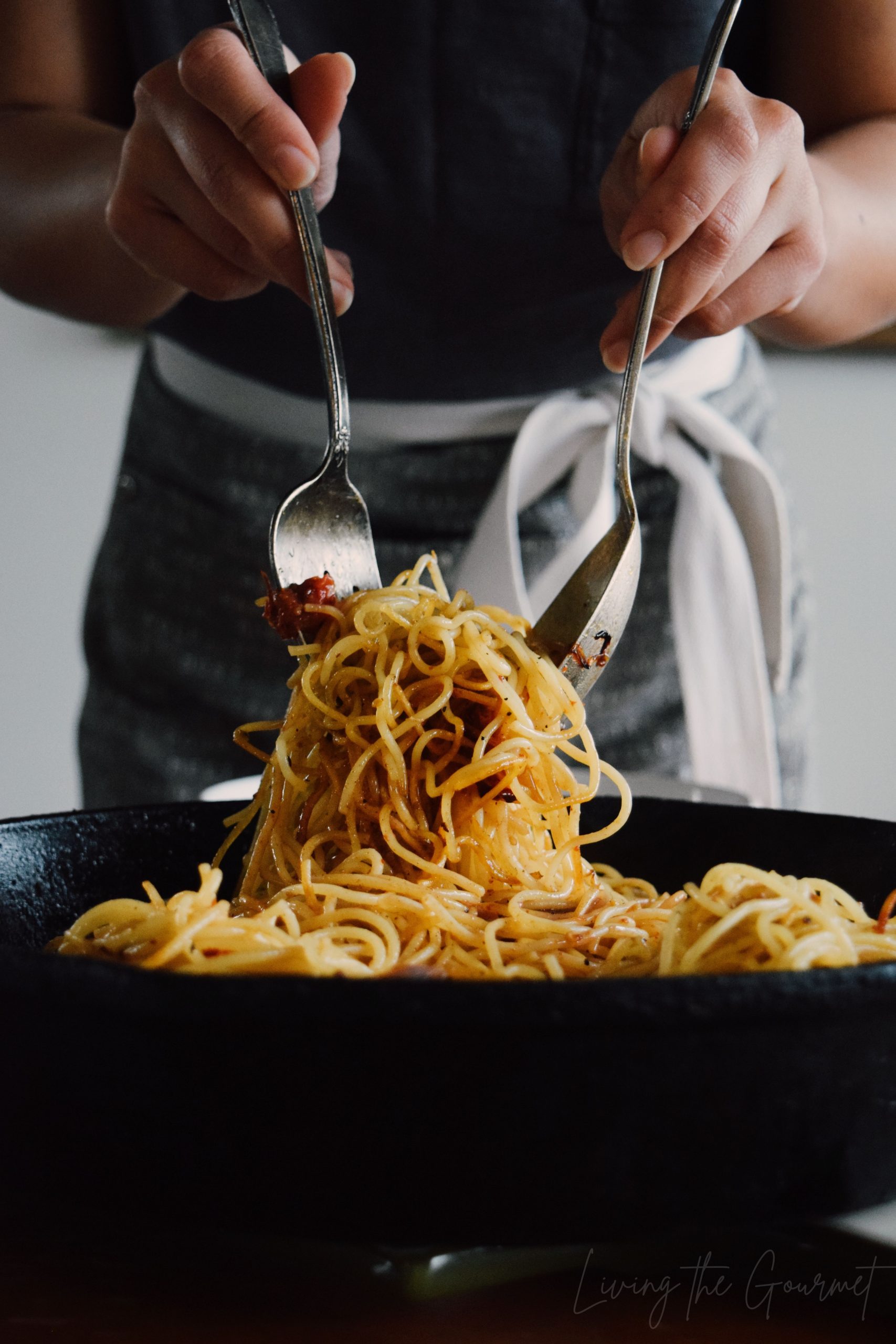 And that's our guide on making delicious sausage and pasta dishes. Be sure to join us next time for more delicious recipes. If you enjoyed today's post, be sure to like, share, and subscribe, it helps us more than you can know.
As always, if you have any questions or suggestions, be sure to let us know in the comments below. We always love hearing from you.
As always, be sure to follow us on Newsbreak and MSN for even more great recipes and articles.
Happy Cooking!
0