This post has been sponsored by AKUA. All opinions expressed are my own.
Soft, chewy Kelp Pasta is sauteed with olive oil, fresh garlic and red pepper flakes, then topped with lots of Parmesan cheese for a simple, nutritious meal!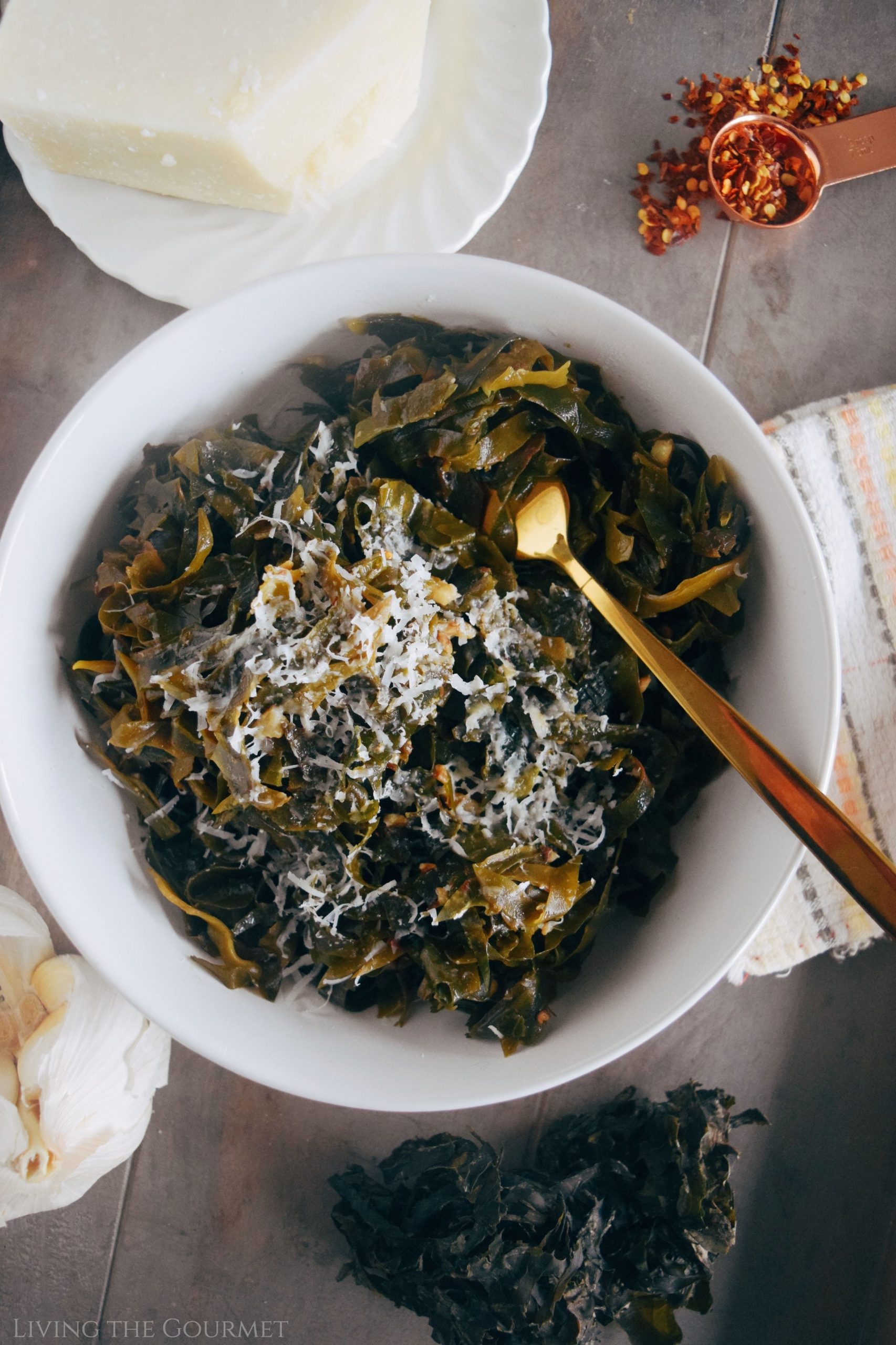 The recurring theme here on Living the Gourmet are simple meals, pantry basics, and now more than ever, seasonal ingredients that are accessible. Being in NY, I am confident that any ingredients I am able to pull together for a quick family meal, you will be able to do as well.
So far this past week I have shared a hearty, pantry-focused Pork Chop Stew, 5 Ingredient Flat Breads that can be made in 10 minutes and require no yeast or specialty ingredients, and a Springtime Mocktail that the whole family may enjoy. Today however, I am sharing a special recipe for my health-focused friends, caught in the dilemma of 'how do I stay healthy while quarantined at home?' and is that even possible?
The short answer to this question is yes. Absolutely.
Recently, I was introduced to AKUA, a health-food brand that specializes in kelp jerky, and was offered the opportunity to try their new Kelp Pasta. During these uncertain times, AKUA knows how important is it to prioritize our health and stay strong. Many of us are using this time at home to focus on bettering ourselves and find more creative ways to stay active. That being said, I was delighted to partner with AKUA to help encourage you in your efforts of maintaining a balanced life.
Before we dig into the benefits of kelp and today's recipe, you may be wondering, what is kelp?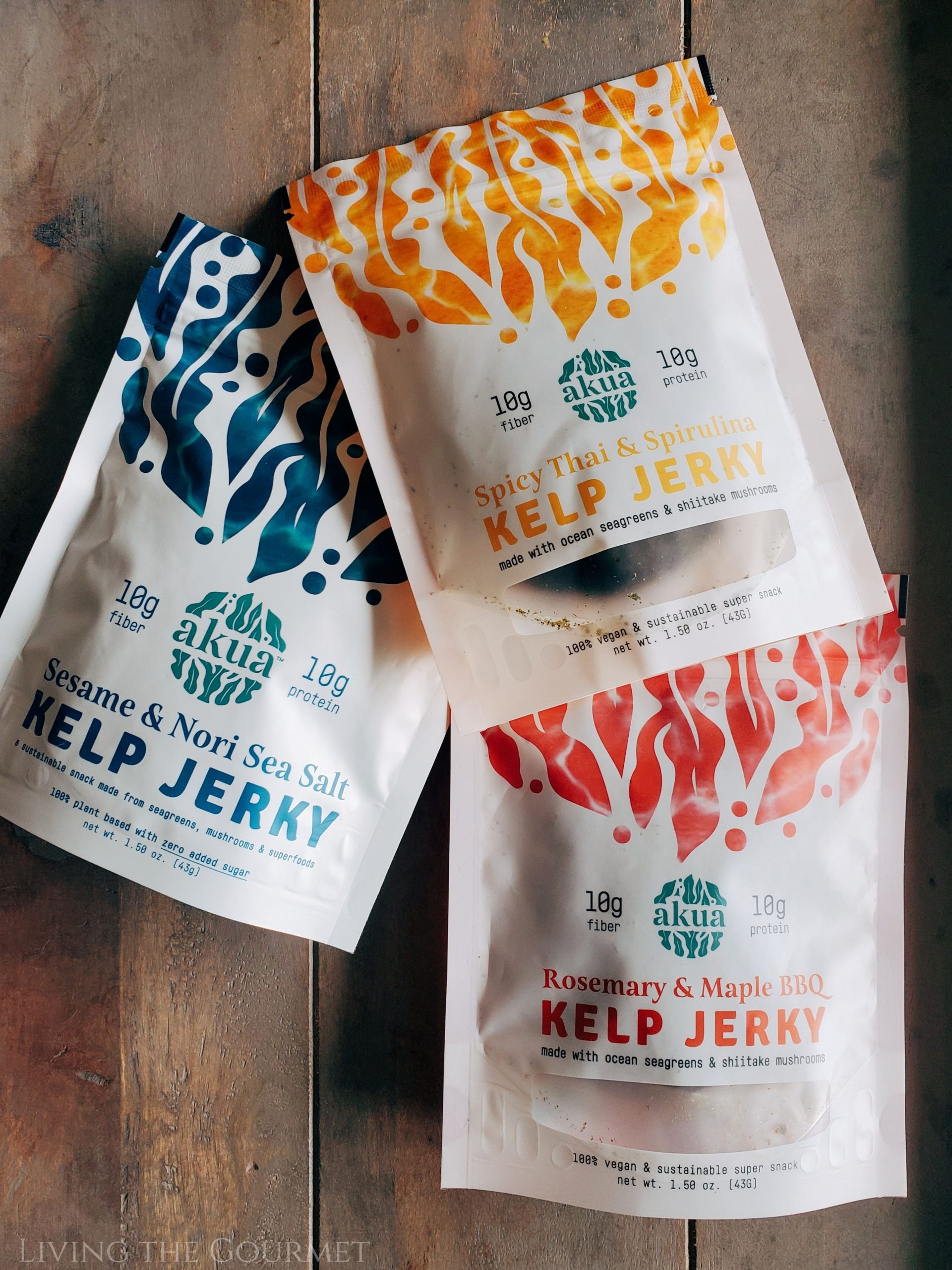 Clean Eats
Kelp is one of 10,000 species of macroalgae, and it is native to the cold waters of the Northeastern seaboard. It is packed with vitamins and trace minerals like Vitamin A, B12, K, Calcium, Potassium, Magnesium, Omegas, and Zinc. Which is why it is quickly becoming recognized as a super-food in its own right, not just because of its health benefits, but for its ecological benefits as well.
Besides being nutrient dense, kelp is also 100% vegan. Most of us might believe it is our energy or transport choices that cause the most serious environmental damage, but the alarming fact is, it is our food system that creates the biggest impact. At AKUA, they make sure that all their products are made with clean-label ingredients including ocean-farmed kelp from Maine, along with top quality shiitake mushrooms, and superfoods like nori, turmeric, spirulina, and more.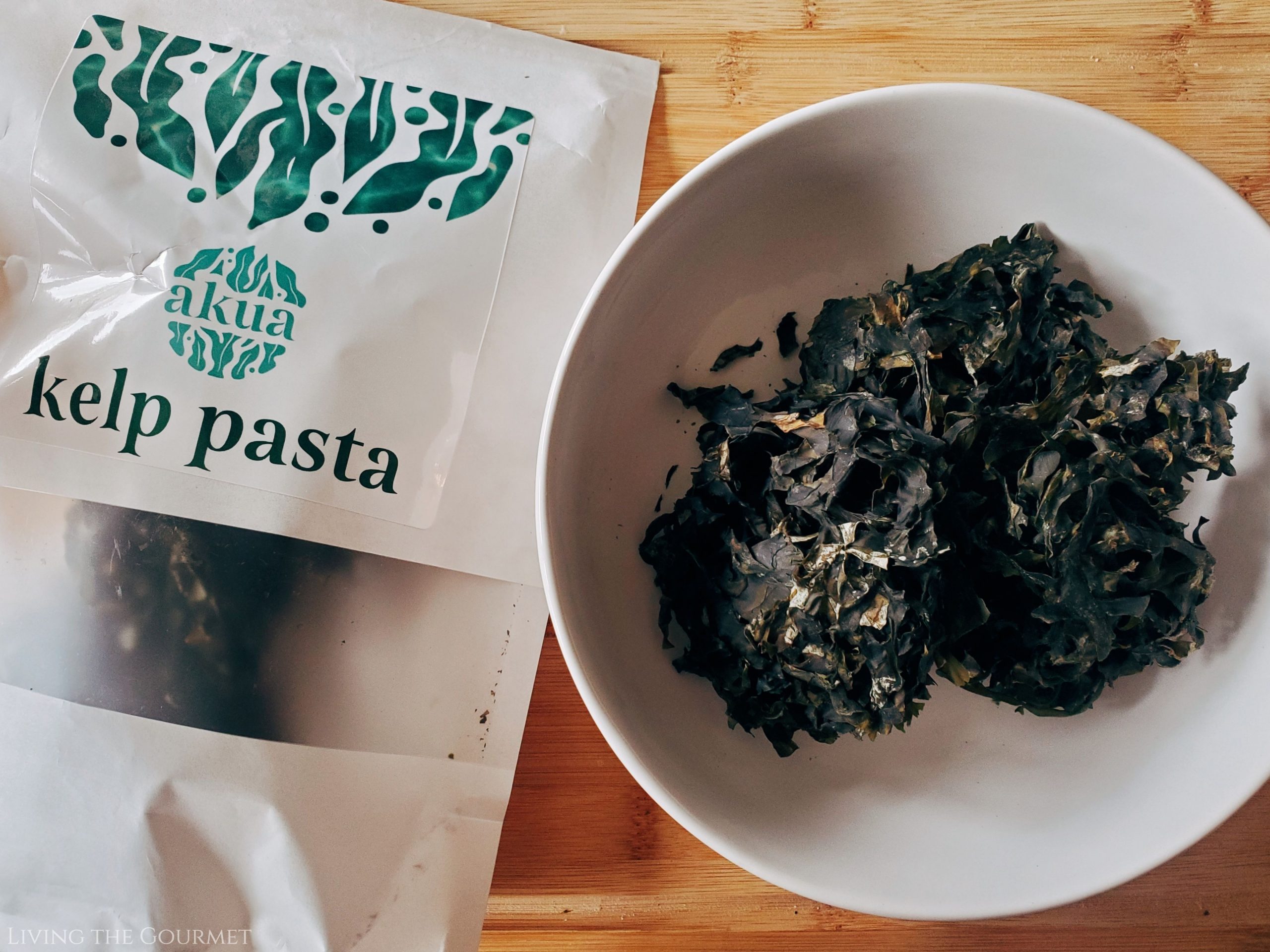 Algae-dente
The kelp jerky is a great healthy snack to keep stocked in your pantry and boasts of a few different flavors. As for the Kelp Pasta- well I was taken by surprise at just how satisfying it was.
Cooking with kelp pasta is a simple process which is demonstrated below. Simply soak the pasta in water for a few minutes before sauteing it in a pan with oil and your preferred spices and herbs. Today I'm using fresh garlic, sea salt, and lots of red pepper flakes. Add 1/3 cup of water for every 1 cup of pasta you are cooking and from there, just cook it down until it is both soft and chewy, ahem, or algae-dente as they say. Finally, finish it off with a generous amount of grated Parmesan cheese. I guess you could say this my own East-Meets-West creation.
So, if you're looking for ways to stay healthy and keep on track, I urge you to check out our friends at AKUA today. You can browse their selection of sustainable and wholesome snacks, pastas, and eco-friendly swag. The best part is you can have it delivered right to your front door.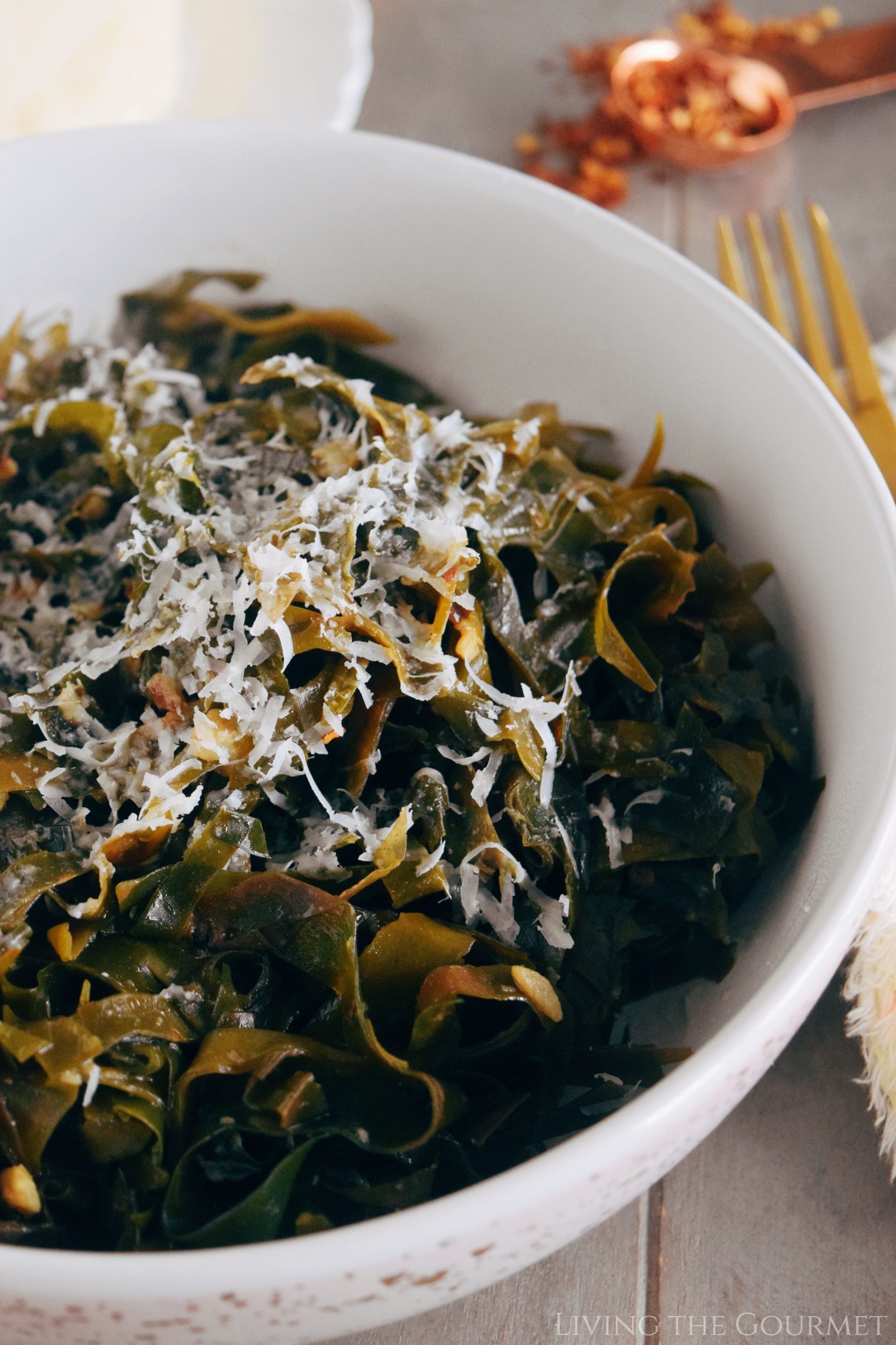 Living the Gourmet
Yields 4-6
Spicy Garlic & Red Pepper Kelp Pasta
5 minPrep Time
10 minCook Time
15 minTotal Time
5 based on 5 review(s)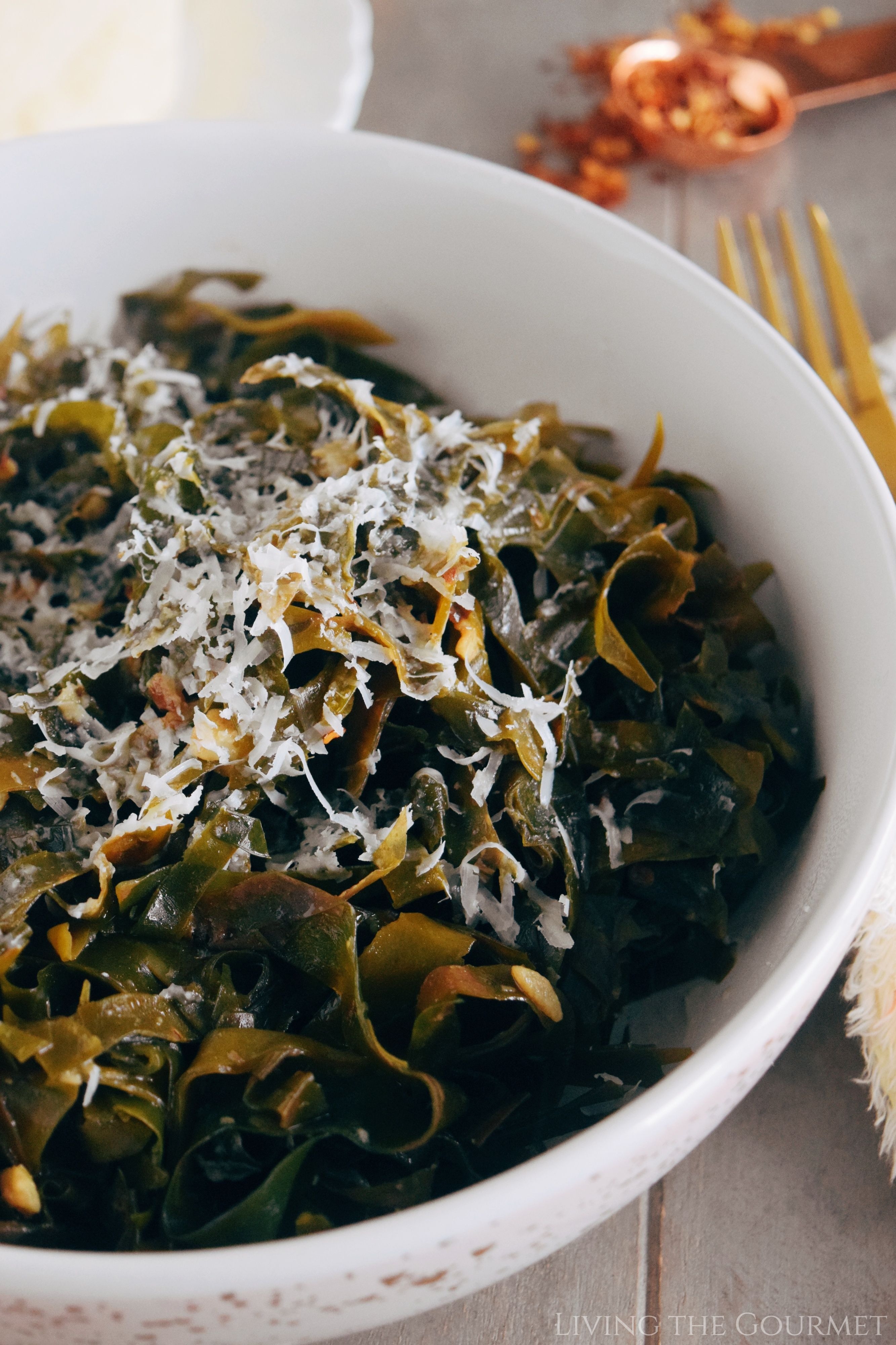 Ingredients
3 cups AKUA Kelp Pasta
1 cup water
4 cloves garlic
1 teaspoon red pepper flakes
Salt to taste
Olive oil
Parmesan cheese, for topping (optional)
Instructions
Soak the kelp past in a bowl of room temperature water for 5-6 minutes.
In the meantime, in a large frying pan over medium heat, saute garlic in oil with red pepper flakes.
Once the garlic is golden, add the rehydrated kelp to the pan and saute with the garlic. Season with salt.
Add 1 cup of water, 1/3 cup at a time, to the saute kelp and keep cooking down until soft and chewy. Again, season with salt if desired.
Once the pasta is done, transfer to a serving dish and top with grated cheese if desired.
7.8.1.2
1417
https://livingthegourmet.com/2020/04/spicy-garlic-red-pepper-kelp-pasta.html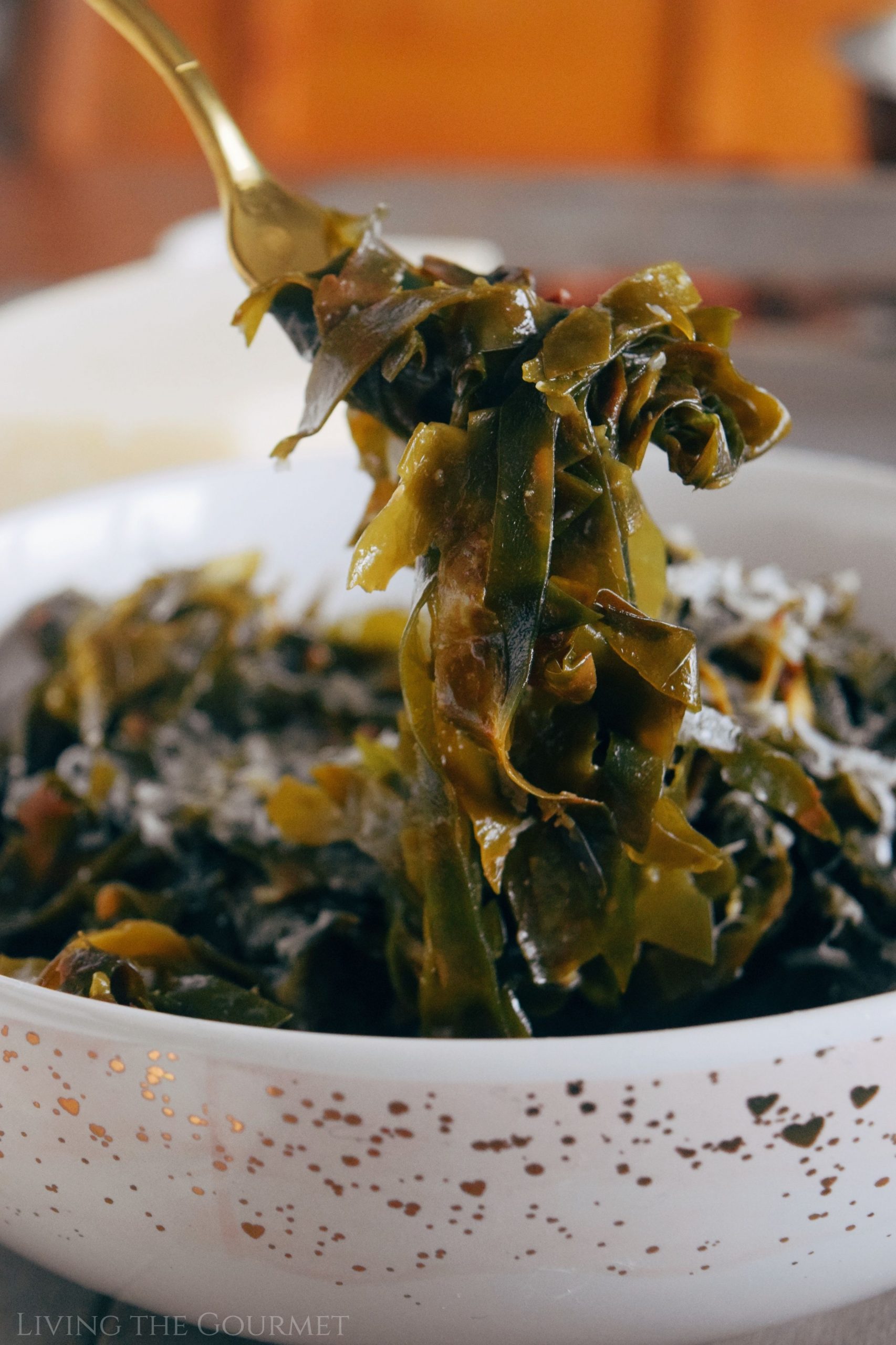 If You Enjoyed Today's Recipe…
Be sure to follow us on Instagram to stay up to date with all things Living the Gourmet, and for more great recipes, tips and tricks.
Did you make this recipe?
If so, let me know in the comments down below, or post a picture to Instagram, or to Pinterest, and I'll give you a shoutout on Instagram, or post your pin to one of my Pinterest boards!
0