Today we're preparing a back-to-basics pork chop stew, which features a medley of 'basic' ingredients that most of us keep stocked in the pantry on a regular basis as simple staples. This makes today's stew perfect for busy weeknights, or for when you might be low on ingredients but still want something flavorful and satisfying.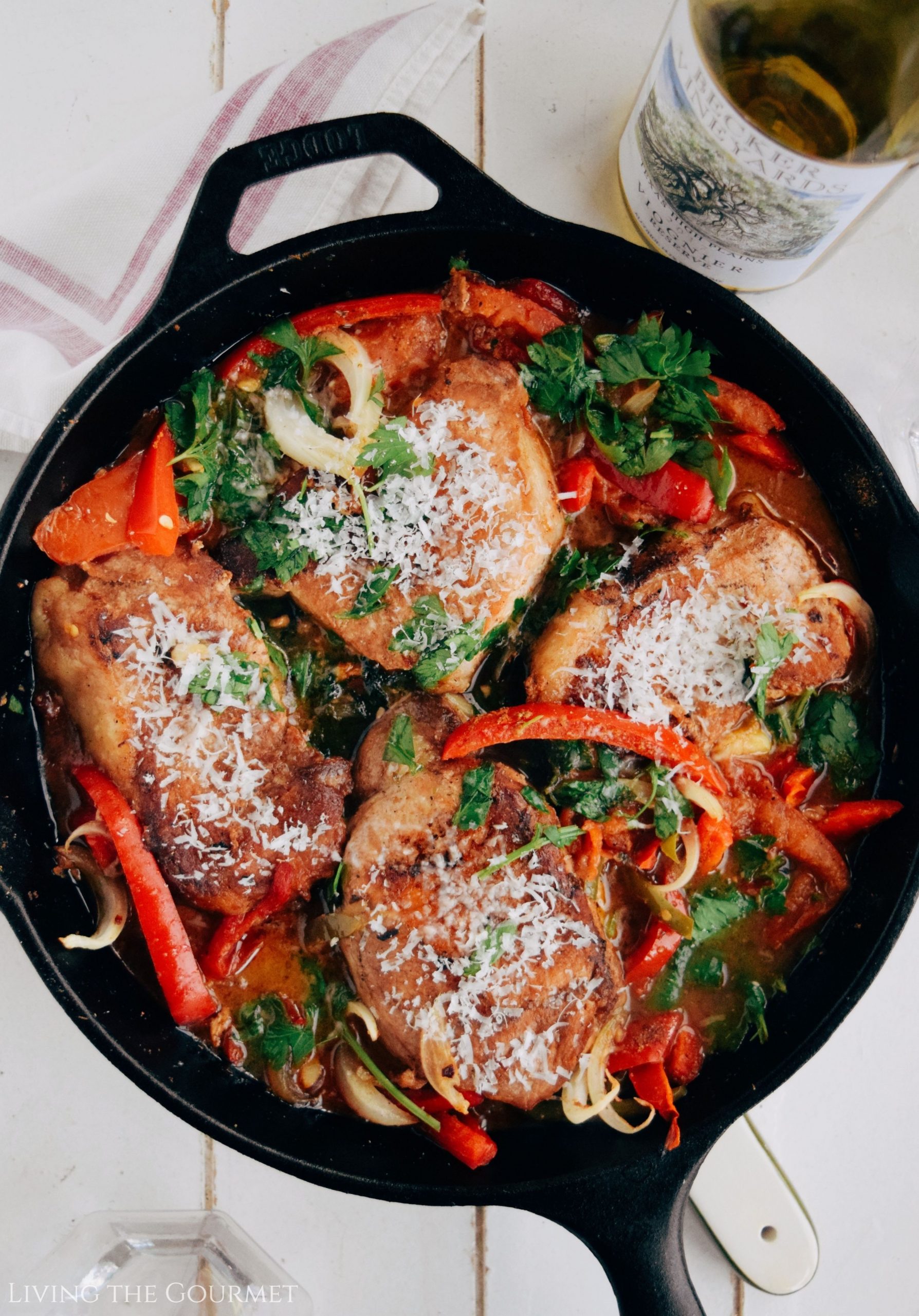 Ingredient Substitutions
Given how most of us are locked down and frustrated by empty or near-empty market shelves, here are some useful substitutions for several of the ingredients in today's stew.
1) The Wine. The best substitute for wine is unsweetened 100% grape juice – white grape juice for white wine, and red grape juice for red wine. You do this on a 1-to-1 basis, meaning one cup of wine equals one cup of juice. Conversely, you could also use about two to three tablespoons of red or white wine vinegar, or two to three tablespoons of fresh lemon juice per cup of wine. While none of these substitutes are perfect, they each bring 'something' to the table that the wine would bring.
2) The Fresh Garlic. A few generous dashes of garlic powder (more or less to taste) will substitute just fine if you don't have fresh garlic on hand. Note that this will make the recipe a little sweeter and somewhat more 'earthy' in flavor.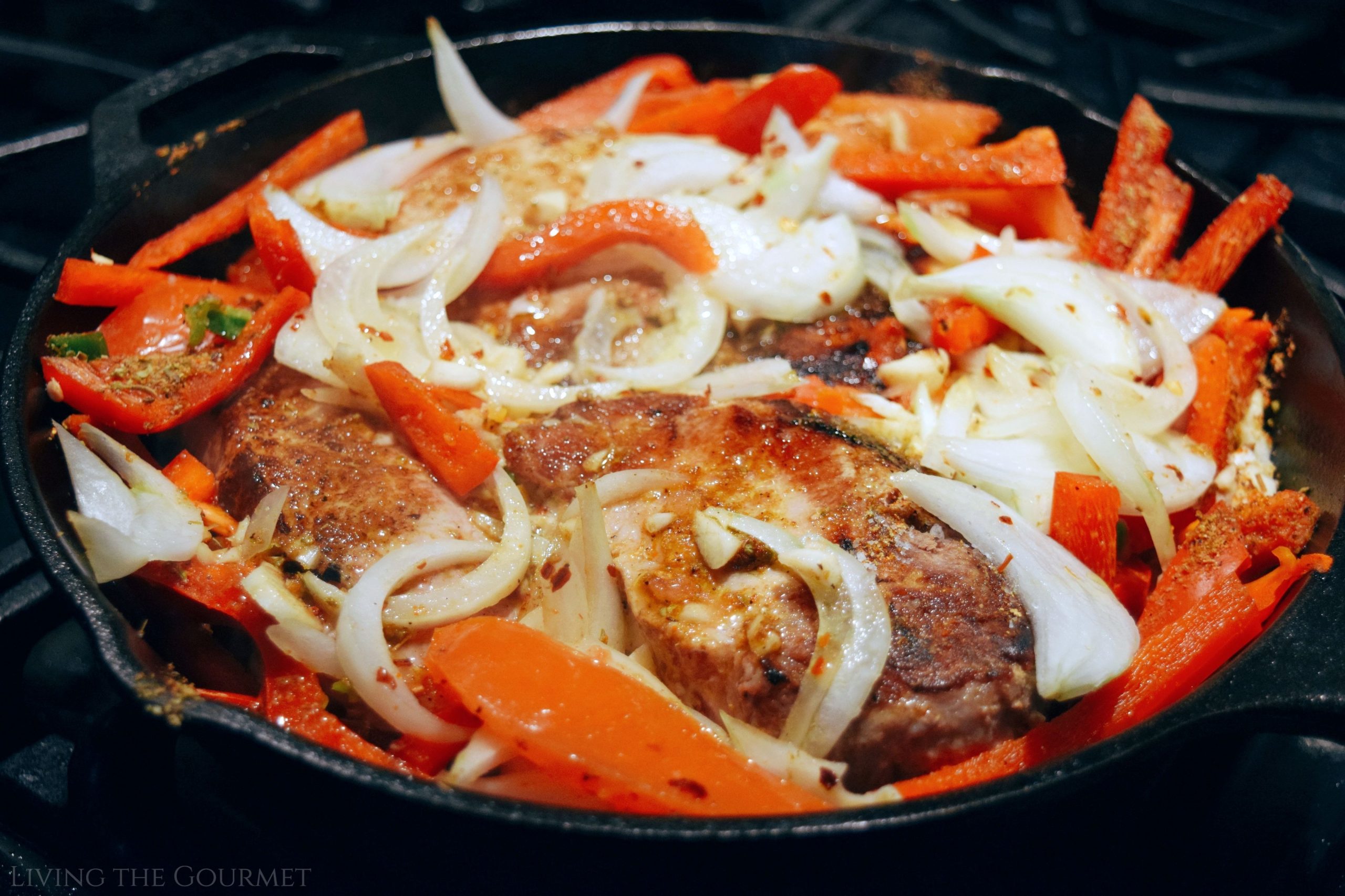 3) The Fresh Parsley. Here again, a few generous dashes of dried parsley will substitute in just fine. If you don't have dried parsley on hand, an equal amount of fresh cilantro will work just fine, or a few dashes of dried cilantro. Yes, I know, this is heresy according to what I've written here on Living the Gourmet previously about how 'different' and noninterchangeable parsley and cilantro are, but the substitution will work just fine in this recipe. That said, dried parsley will make the flavor-profile of the recipe somewhat less 'bright,' and a tad more 'rustic.' Cilantro, by contrast, dried or fresh, will give the dish a much more 'herbal' and 'earthy' quality.
4) The Fresh Tomatoes. At the risk of sounding like Madam Obvious, simply substitute in three to four ounces of canned crushed tomato in place of the single fresh tomato. This will obviously make the dish a bit more 'liquid,' and you may want to adjust your seasonings accordingly.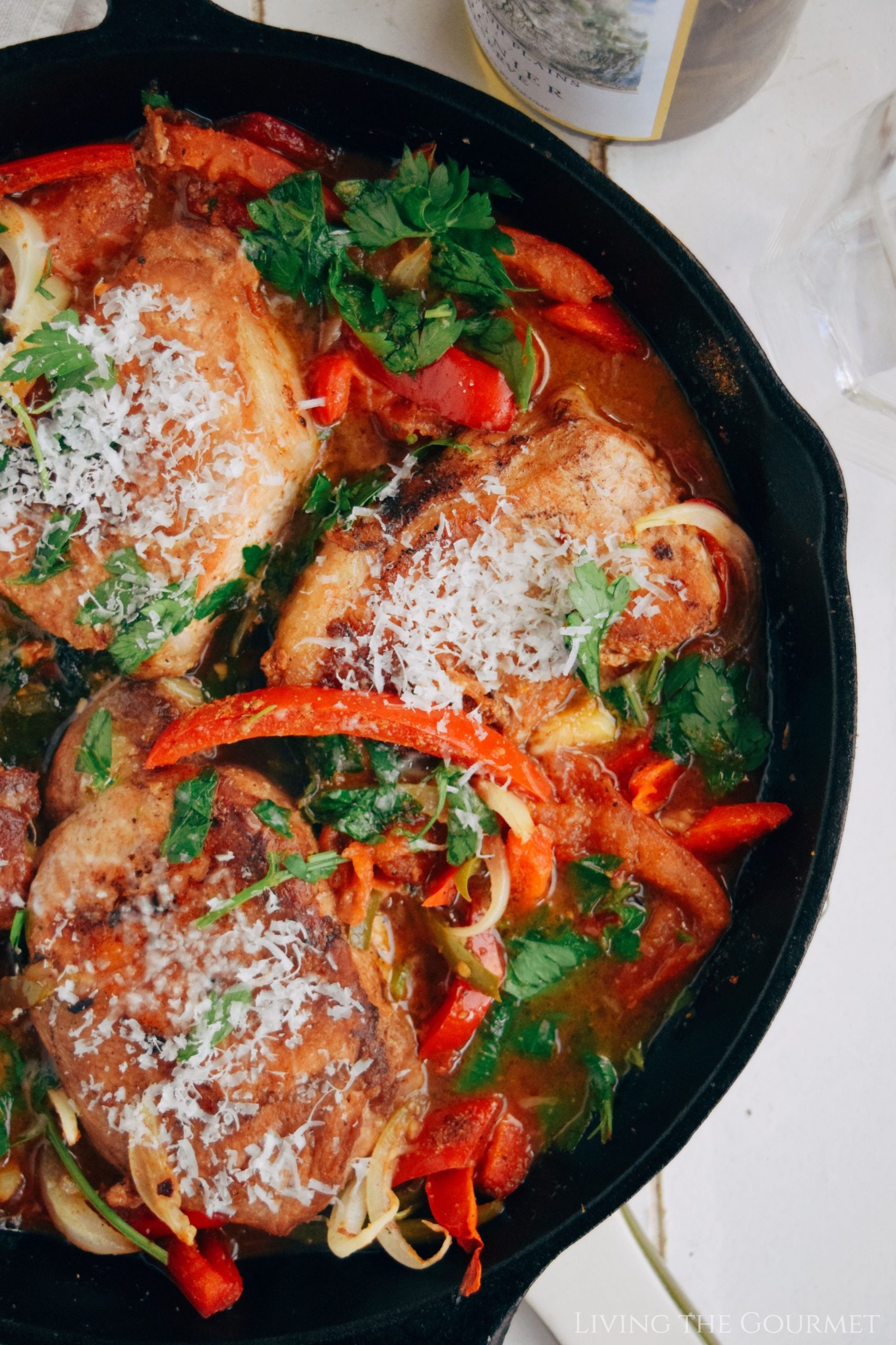 Soup, Stew, Bisque, or Chowder?
A fair few of us probably use the words 'stew' and 'soup' almost interchangeably, or simply use the word 'stew' to denote a hardier or less 'brothy' soup. Bisque and Chowder? Those are just names for the soups you order in a dinner, right?
Not really.
To start, the fading differentiation between 'stew' and 'soup' is a North American phenomenon, and largely comes down to an ever-increasing cultural difference between North America and the British Isles. However, there 'is' a concrete culinary difference between a 'soup' and 'stew,' and it's one that is actually pretty well publicized. According The Kitchn, Taste of Home, and My Recipes, the difference is 'not' related the contents of the recipe, but rather to the amount of liquid and the method of cooking. A soup or stew can, in fact, be 'any' mix of ingredients cooked in 'a liquid,' but a soup features the ingredients wholly submerged beneath the liquid, and can be boiled. A stew, on the other hand, features its ingredients only partially submerged in a – comparatively – small amount of liquid, and is cooked via a gentle 'stewing,' think prolonged simmering – but never boiling.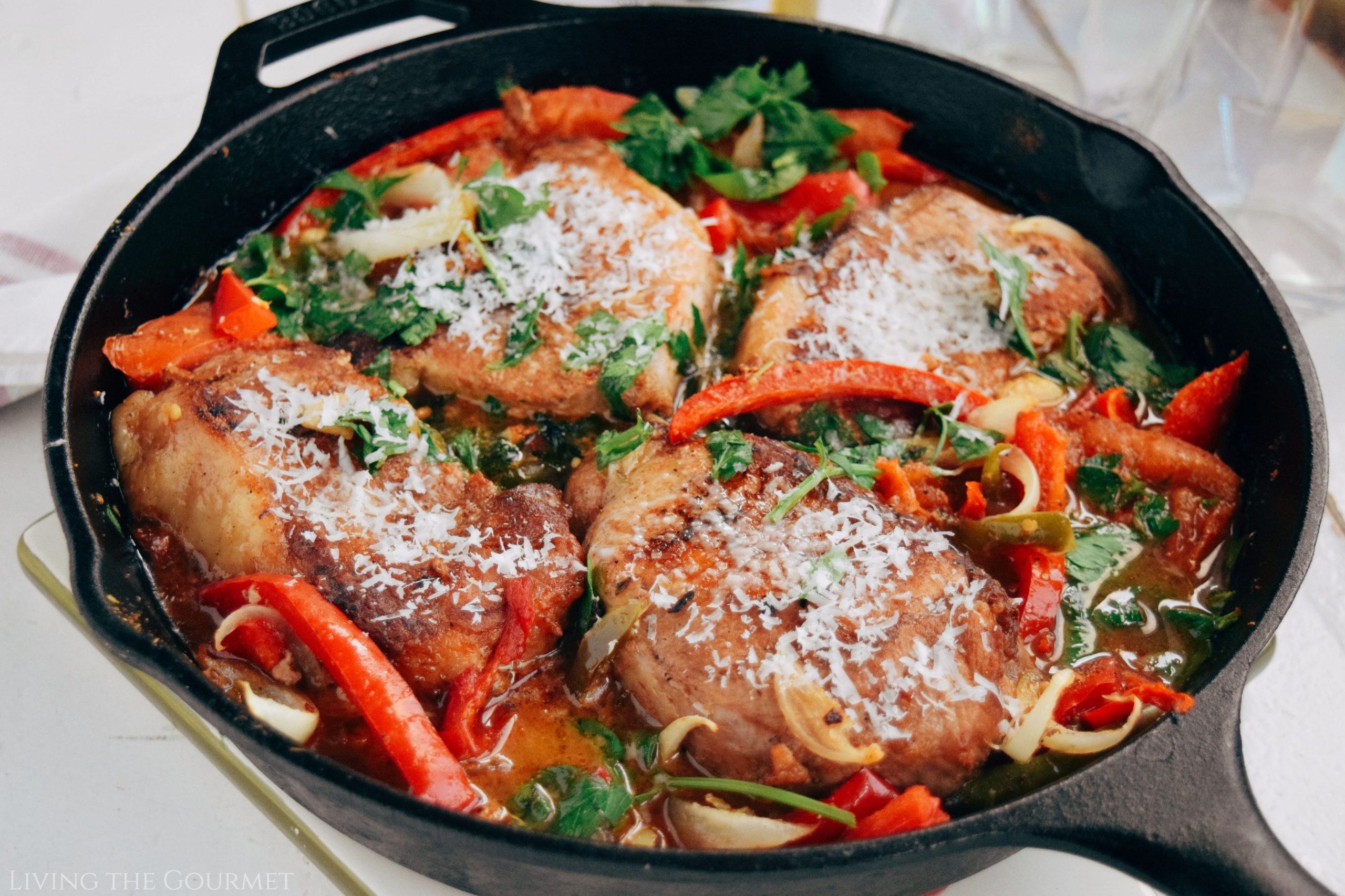 When it comes to bisques and chowders, the differentiation is bit 'hazy,' and times contradictory. For starters, both are classed as 'thick soups.' According to My Recipes a bisque is smooth and creamy, while chowders are chunky. However, these rules aren't necessarily set in stone, think of the 'chunky' versions of Boston Clam Chowder, which can nevertheless be quite creamy, or dinner-style lobster bisque, which despite being creamy is often quite chunky.
And there you have it, those are differences.
Thus, today's stew is, in fact, a stew.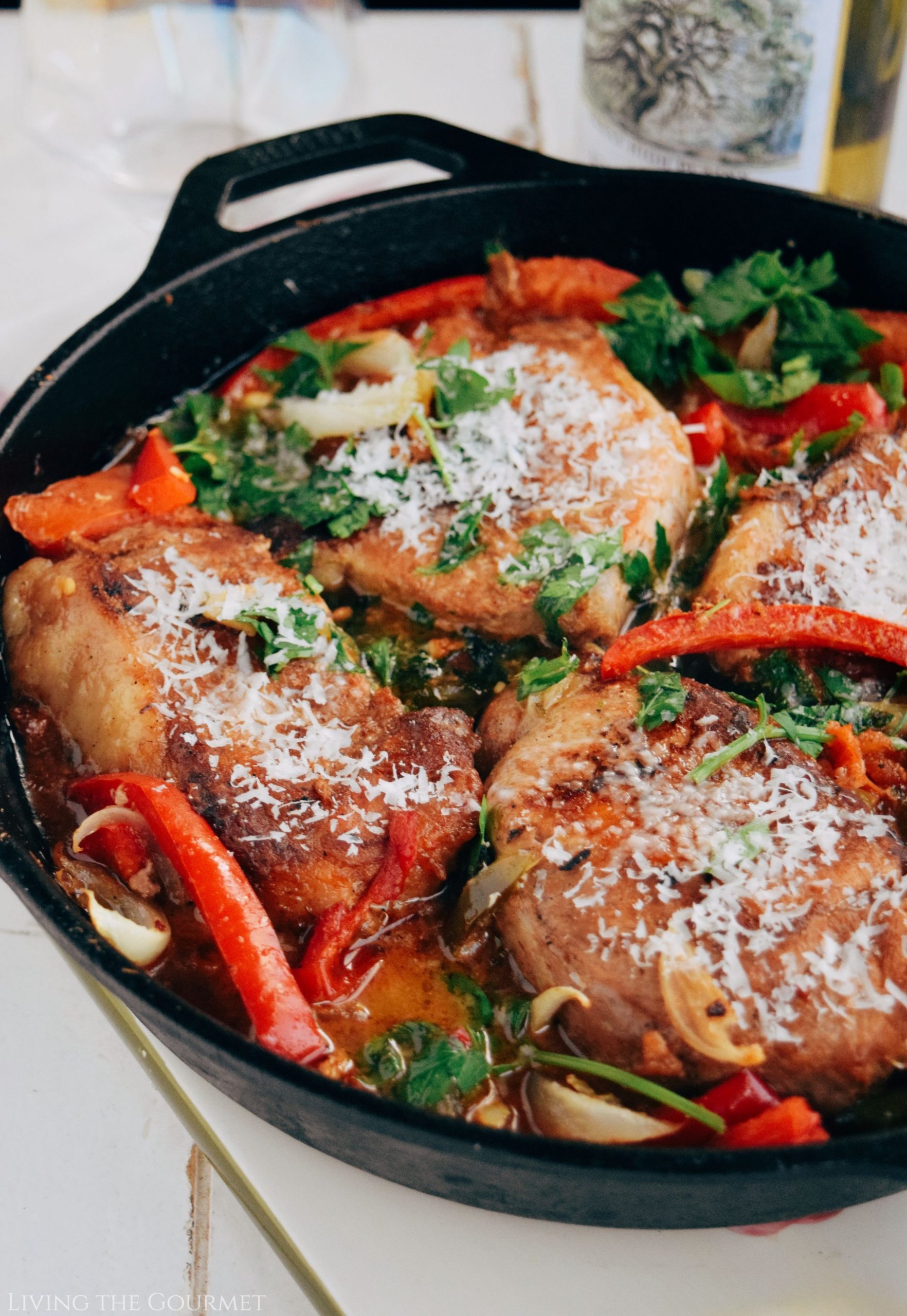 Selecting Quality Pork
When we think about selecting 'quality meat' we really usually only think of 'beef,' whereas when we think about selecting chicken or pork we tend to simply buy whatever happens to be eye-appealing or with our favorite brand or with whatever happens to be on sale.
The truth is, however, that we should really be just as picky about the pork we eat as we are with beef.
With that in mind, here are some tips for selecting quality pork:
1) The Color – Pinker is Better. As with other meats, you want to pay close attention to the color. If the pork is 'grey' or 'whitish,' that means a lot of its juices have either 'set,' due to being left out for too long, or that they have simply drained away somewhere on its journey to your market shelf. By contrast, pork that is pinkish or 'rosy red' is still full of free-flowing juice, and will provide you with a tender, juicier piece of meat, and a more flavorful experience overall. This is also an indication that the meat hasn't been sitting on a shelf, and of better-quality handling over all.
2) Marbling – The Skinny on Fat. The truth here is that if you want a 'good' tasting piece of meat, you need a piece with a decent amount of fat. The fat is where the flavor is. When the pork is cooking, the more 'fat' that reduces into the pan for the meat to cook in, and that 'absorbs' into the meat itself, the better tasting the pork will be – and the juicier it will be. You want a nice 'rind' of fat on the outside of the meat, as well as 'speckled' within the meat itself.
3) The Color of the Fat. The fat should be white. Period. Specs of 'red' or 'black' or traces of grey are a nonstarter. Those are signs of decay and poor handling.
4) Bones are White. If buying 'bone-in' pork, and this applies to all cuts with bones, you want a 'white' or 'off-white' bone. Dark bones are sign of encroaching decay, meaning the pork has been sitting out on the shelf much too long.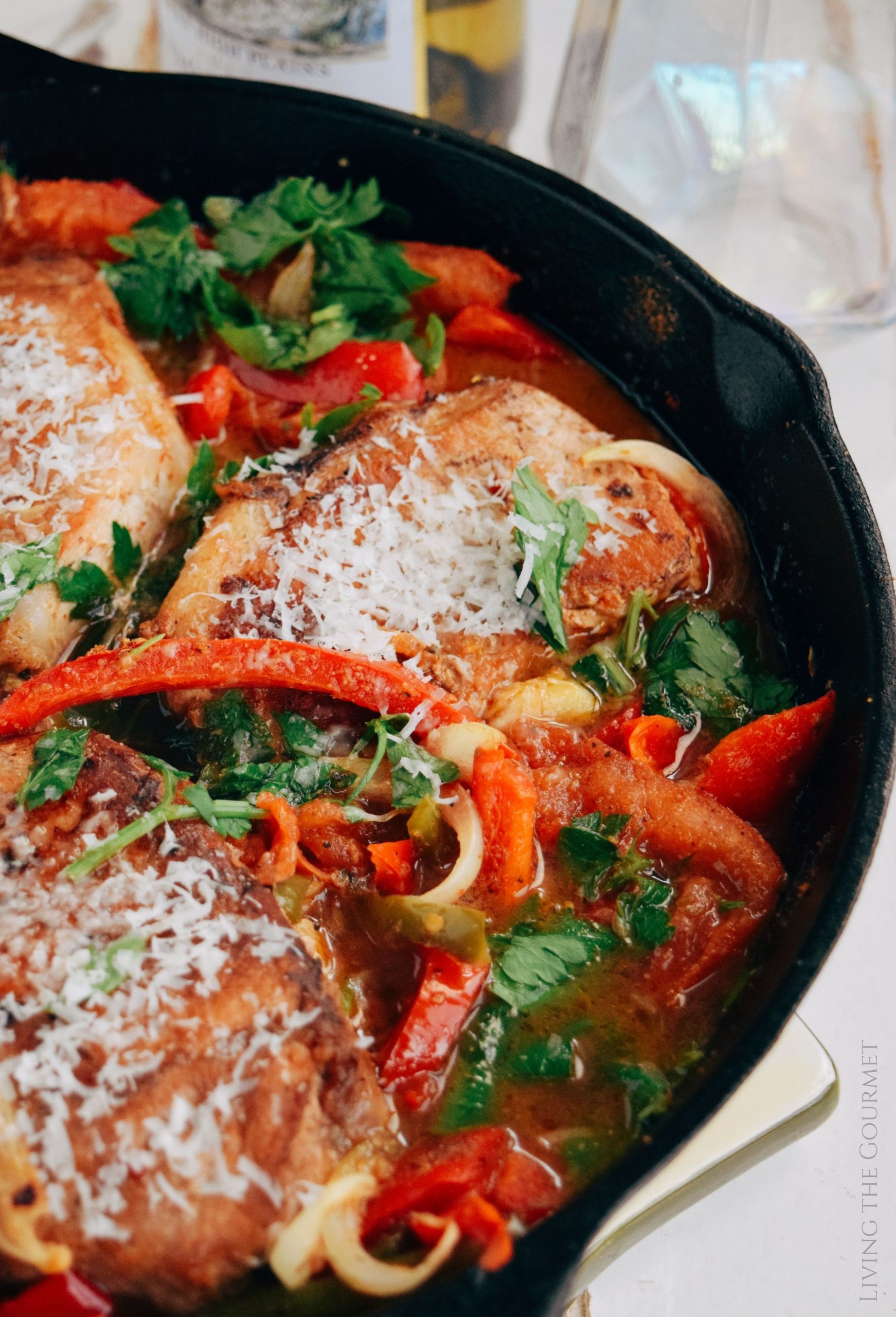 Craving more soups and stews? Check out some of the ones below.
1) Spinach and Meatball Soup. One of my new favorite ways to prepare soup. The meatballs give the broth a 'thick' texture and 'meaty' flavor, while the veggies and herbs keep the sound grounded. I really can't recommend this one enough.
2) Bean and Vegetable Soup. The quintessential 'vegetable soul,' perfect for weeknights when you want something hardy and warming, but don't have the time to start with a full entrée and all the trimmings.
3) Butternut Squash Soup. An autumn staple, featuring all of the season's most beloved colors and flavors. An absolute must for your seasonal recipe box.
4) Potato and Leek Soup. This soup is thick, hardy, and easy to make. From start to finish, it's a recipe focused squarely on those pleasantly chilled, blissfully dreary late November and early December days.
Print
Pork Stew
Author:
Prep Time:

12 minutes

Cook Time:

45 minutes

Total Time:

57 minutes

Yield:

4

-6

1

x
4

–

1 1/4

inch thick boneless pork chops

1

red bell pepper – sliced thin

4

cloves of garlic – chopped fine

1/2

sweet onion – sliced thin

1

tomato – diced

1/4

cup

wine

1/4

cup

of fresh Italian parsley – chopped fine

1/4

cup

grated Romano or Parmesan cheese

3/4 tsp

. salt

1/2 tsp

. fresh ground black pepper

1 tsp

. dried oregano

1/2 tsp

. red pepper flakes

1

–

2

dried bay leaves

2

–

3

tbs. olive oil
Instructions
Heat a large cast iron frying pan with a tablespoon of olive oil.
Place the pork chops in the pan and let a nice golden char develop on one side; then turn over and get a nice char on the other side. This should take about one minute per side.
Add the chopped parsley, diced tomato, sliced red bell peppers, garlic, sliced onion, and wine to the pan; fitting the veggies around the pork chops.
Drizzle with the olive oil and add all of the seasonings.
Lower the heat to a gentle heat.
Loosely cover the pan and cook over a gentle heat for about 30 minutes or until the internal temperature of the chops reaches 145 degrees and the pork is cooked through.
Drizzle with a little olive oil before serving.
Recipe Card powered by
If You Enjoyed Today's Recipe…
Be sure to follow us on Instagram to stay up to date with all things Living the Gourmet, and for more great recipes, tips and tricks.
Did you make this recipe?
If so, let me know in the comments down below, or post a picture to Instagram, or to Pinterest, and I'll give you a shoutout on Instagram, or post your pin to one of my Pinterest boards!
3