Today we're preparing one of my new favorite ways to prepare burgers – with an herbed apple and tomato sauce. The burgers themselves have been kicked up with a medley of spices, including Jamaican curry, ground coriander, and hot paprika, and then finished with a delicious balsamic glaze.
No worries, however, these burgers are easy on the pantry, and super simple to put together.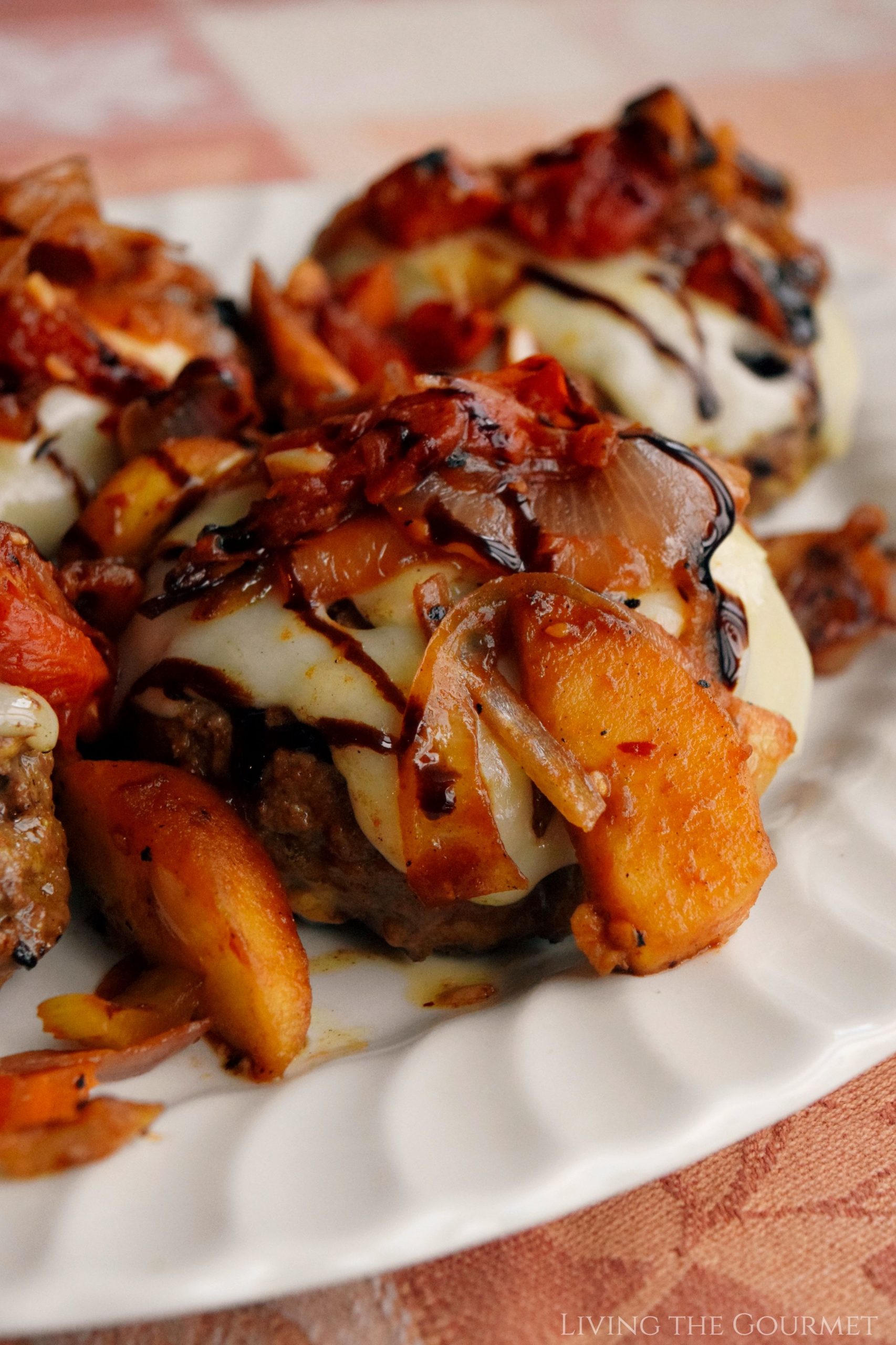 Ingredient Substitutions and Notes
1) Coriander Substitution. Cilantro. Cilantro and Corriander actually come from the same plant – dubbed "Coriandrum sativum." Coriander is the seed of the cilantro plant, while 'cilantro' are the leaves. Fun fact: The entirety of the plant is edible and flavorful. Coriander root, for example, is popular in some regions. That said, dried cilantro substitutes just fine on a one-to-one basis for coriander. Equal parts cumin and parsley also makes for decent if slightly 'inexact' substitute.
2) Your Cheese of Choice – Swiss is just a suggestion. I'm using swiss simply because that's what I happened to have on hand. Sliced provolone, 'decent' American, or sliced mozzarella would all work fine.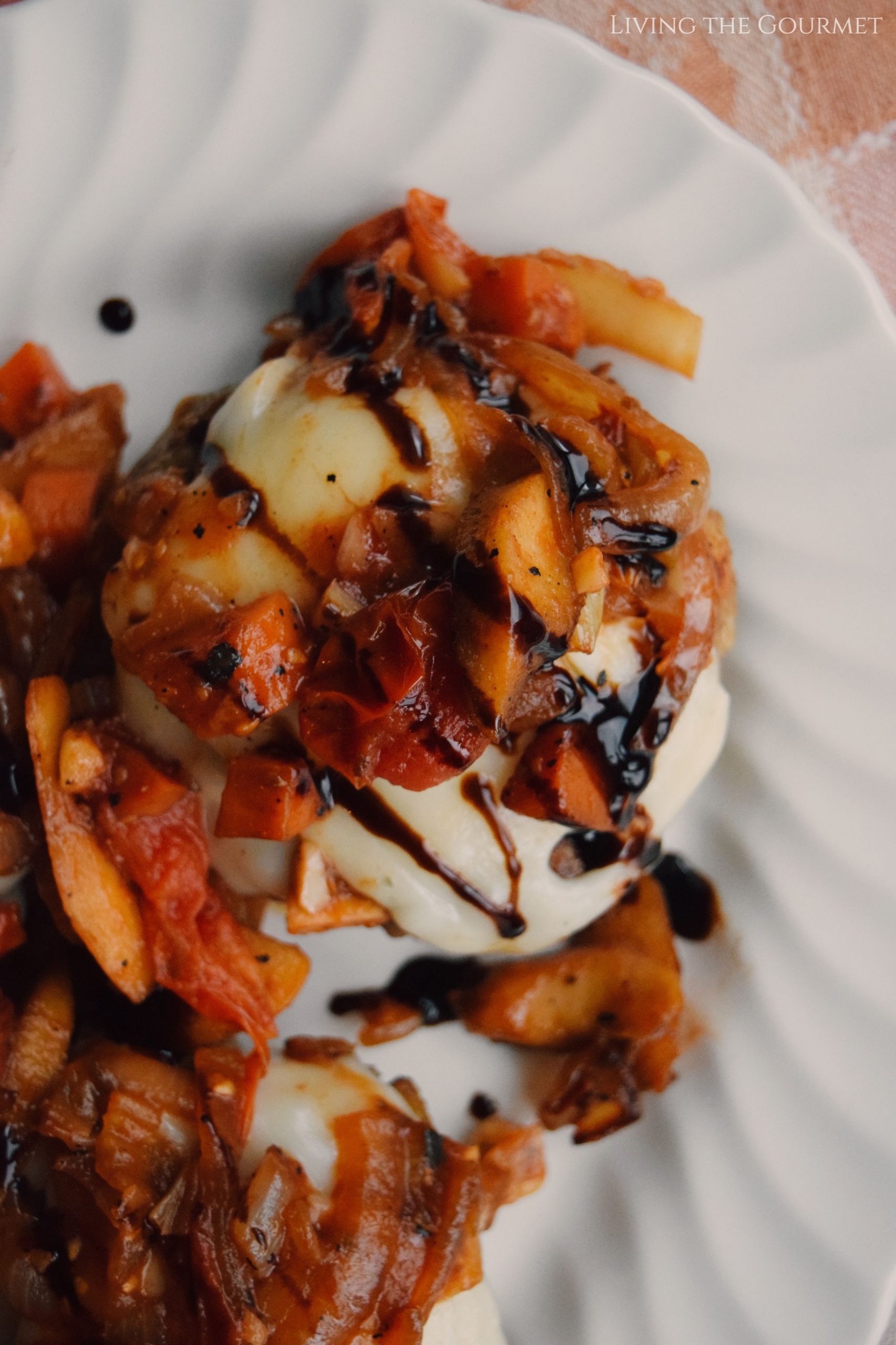 3) Hot Paprika – Notes and Substitutions. I'm using 'Hot' Paprika, also called 'Hungarian Paprika,' since this adds a nice 'kick' to the burgers but with a nice touch of 'smokiness.' Using other varieties of paprika will result in a much different flavor profile. Spanish or 'Smoked' Paprika has only a very muted 'spice' to it, and is more akin to 'Chili Powder' in terms of flavor – being, as the name implies, quite 'smokey.' By contrast, 'Basic' paprika is mild, non-spicy, and only rarely has an 'intense' smokiness to it. 'Basic' paprika is what you probably see most often on the store shelves, and its quality, taste, and intensity can vary wildly depending on region and brand. Substitution: If you don't have Hungarian or 'Hot' paprika on hand, you can use cayenne. You'll want to use about two-thirds of a teaspoon as compared to a whole teaspoon.
4) Balsamic Glaze – How Sweet It Is. One of my new favorite things in the world, I'm currently on a Balsamic Glaze kick, and loving every moment of it. Seriously, balsamic glaze goes great on just about everything from steak to eggs to burgers to pasta. It adds a dash of class with delicious 'sweet balsamic' flavor. That said, making your own is about a simple as 'simmering' water. For directions on how to make your own, see my Cabbage and Bean Soup, just scroll down to my section aptly entitled "Making a Balsamic Glaze At Home."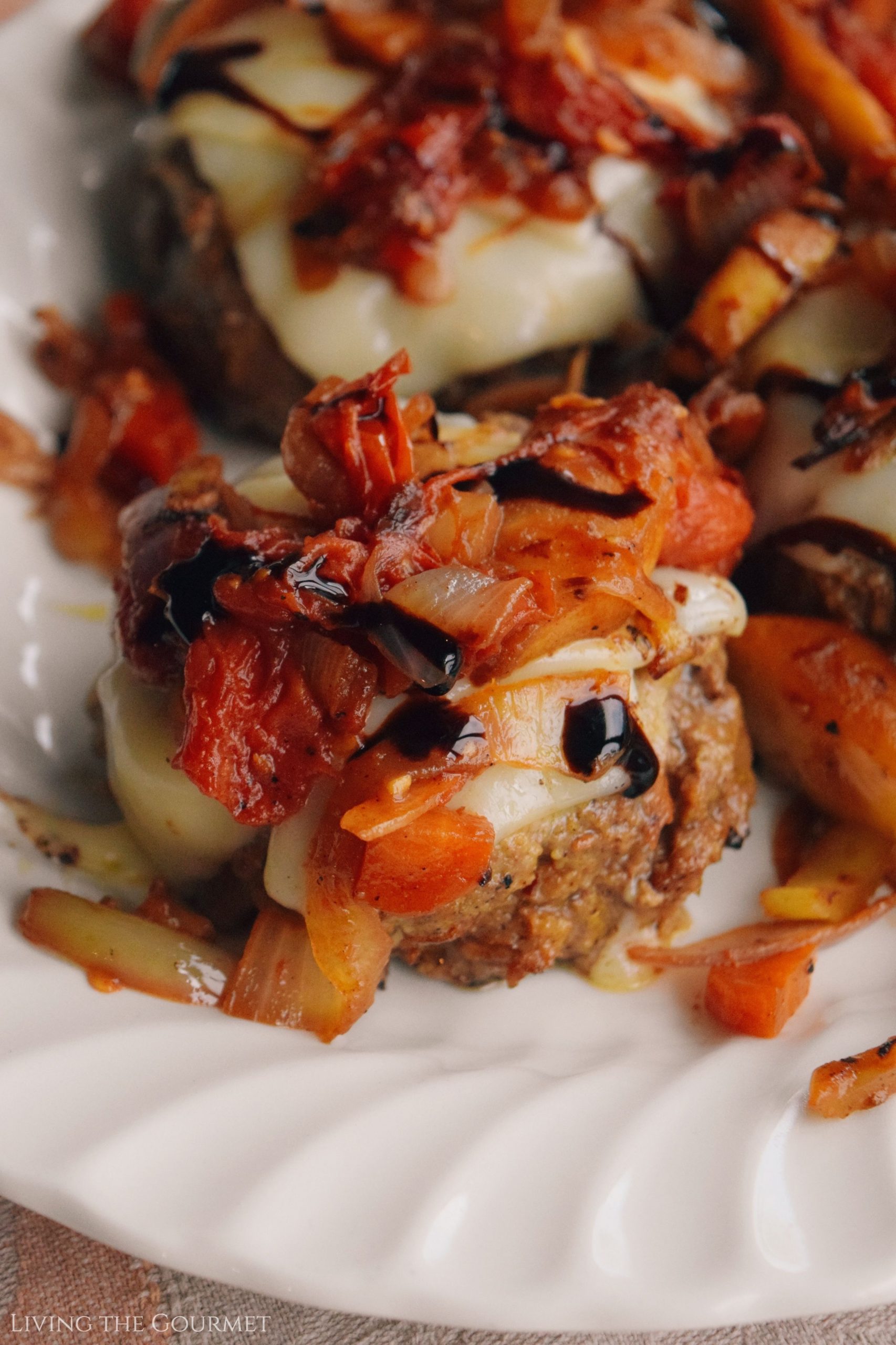 Selecting Quality Chop Meat – A Primer
1) Fat Is Flavor. This may come as a shock, but muscle tissue has 'almost zero' in the way of flavor-giving compounds. Instead, virtually everything we humans perceive as 'flavorful' in meat, be it fish, pork, beef, or poultry, comes directly from 'fat.' As a result, the more 'fat' a piece of meat has, the more 'flavor' we perceive. Muscle tissue also cooks up dry, and is naturally tough. By contrast, fat is soft and reduces to a thick 'grease' during cooking, and so the more 'fat' a piece of meat cooks in, or has laced through it as 'marbling,' the more tender and moist that piece of meat will be. Yes, I know I'm offending someone somewhere with this, but I'm just giving you the truth.
Thus, it should come as no surprise that despite ground sirloin being the most expensive chop meat out there, it is also the leanest, driest, and 'least' flavorful, containing somewhere in the vicinity of 8-14% fat by volume. Ground round is in the same boat, but typically contains somewhere between 10-13% fat. Both of these types of chop-meat are often labeled 'Extra-Lean Ground Beef.' Ground chuck is widely considered the 'best' ground beef for burgers, meatballs, and meat sauces, and contains somewhere in the realm of 20% fat by volume.
However, so-called 'Regular' ground beef, which can contain in excess of 30% fat is sometimes 'filled' or 'laced' into ground chuck simply to give the chop meat even more flavor. The reason 'Regular' ground beef is rarely used on its own is because so much of its 'melts away' during cooking, that it actually becomes a hassle to use. There's also the matter of 'price bias.' Since 'Regular' ground beef is far and away the cheapest, it's also assumed to be the lowest quality. The opposite is true of ground sirloin.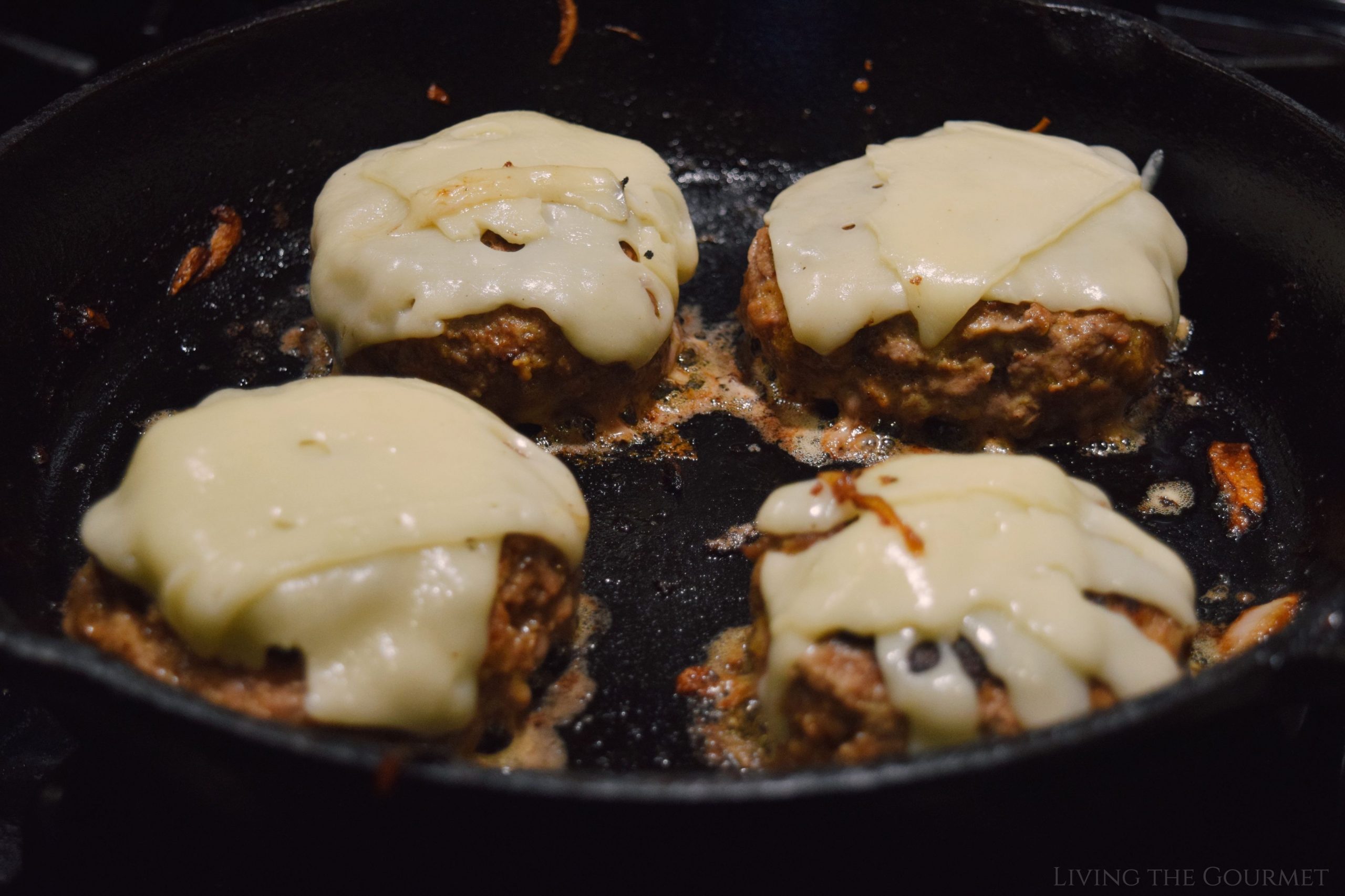 2) Color – Your Only Guiding Light. In truth, the only 'guidance' that can be offered when buying pre-ground beef is to look at the coloring. Grey or brown ground beef has begun decaying. Instead, you want the meat to be a bright pink color, and to be 'moist' looking. Also, take note of the cling wrap, which should appear pristine and free of 'droplets.'
3) Never Buy In Bulk. Never, ever buy those massive opaque containers of 'Ground Beef' that have been popping up in the refrigerator aisles of your local grocery-carrying big-box stores. There is a reason those tubs are derided in culinary circles as 'chub rolls.' While I'm all for affordable food, those bulk containers of ground beef should be avoided like the plague.
More Quarantine Cuisine
If you're looking for more 'quarantine friendly' recipes, Living the Gourmet has got you covered. Below are some of my favorite 'quarantine-era' recipes, which I've formulated to be as easy on your pantry as possible.
1) Five Ingredient Flatbreads. These are a staple in my home year-round, (quarantined or not), simply because they are so easy to prepare, are absolutely delicious, and are blissfully versatile. Whether you're making wraps, pairing them with dips, as a side to sauce, or are using them for your favorite tortilla recipes, they are truly something every home chef should know how to make.
2) Simple Potato and Pasta Soup. A warming and simple soup comprised of garlic, shallots, and potatoes set over penne pasta, with thin sliced pan fried pepperoni. Simple to piece together, and featuring a medley of basic ingredients, this is soup is perfect for those of us currently on lockdown.
3) Pastina with Mushrooms and Bacon. One of the simplest pastina recipes I've ever made, it's perfect for times like these when we're all at the mercy of a global quarantine. This pastina cooks up very quickly, and keeps nicely for up to four days. Utilizing just seven basic ingredients (not counting salt, pepper, and the pastina itself), most of which can be swapped out for equally basic pantry-friendly ingredients, this pastina recipe is a must-have.
4) Gemelli with Peas and Pancetta. A rustic mix of anchovies, crisped pancetta, and garlic, with fresh tomatoes, set over a bed of gemelli pasta. This, to my mind, is what 'Old World' cuisine is about.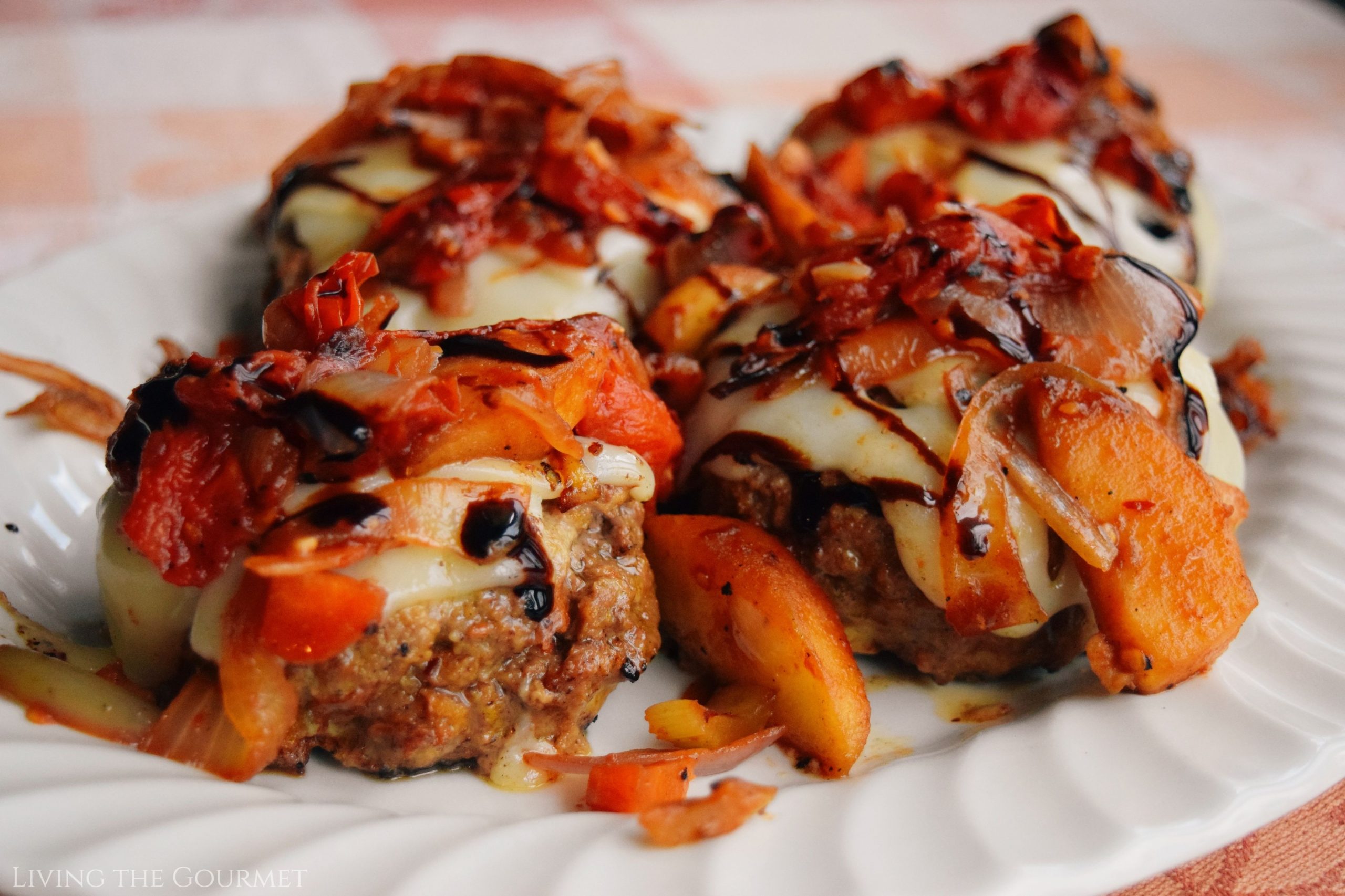 Print
Curried Cheeseburgers & Sauteed Apple Sauce
Author:
Prep Time:

10 minutes

Cook Time:

20 minutes

Total Time:

30 minutes

Yield:

4

1

x
For the Burgers:
2

lbs. of ground beef

2

slices of sandwich bread – crumbled

2

eggs

1 tsp

. black pepper

1/2 tsp

. red pepper flakes

1 tsp

. Jamaican Curry

2

tsps. garlic powder

1 tsp

. ground coriander

1 tsp

. hot paprika

2

tbs. olive oil – for frying
Swiss cheese slices – if desired
Balsamic Vinegar Glaze
For the Sauteed Apple Sauce:
1

pint

of grape tomatoes

1

sweet onion – sliced

2

carrots – diced

2

celery – sliced

4

small apples – peeled and sliced

4

garlic cloves – sliced and divided

2 tsp

. sea salt

1 tsp

. red pepper flakes – divided

2 tsp

. dried oregano

2 tsp

. sugar – divided

3

–

4

tbs. olive oil
Instructions
For the Burgers:
Place the meat, crumbled sandwich bread, eggs and spices in a bowl.
Using your clean hands, mix, but do not over mix.
Form into desired sized hamburgers.
Heat a large cast iron frying pan with the olive oil.
Place the hamburgers in the frying pan, do not overcrowd the pan. The hamburgers will not cook properly if you do.
When the burgers develop a nice char on one side, flip and continuing cooking on the other side.
Place a slice of cheese on the cooked side, while the other side is cooking.
The size of the burgers will determine the cooking time.
When the burgers are pressed down upon, the firmness of the burger tells you how cooked the burger is. The firmer the burger the more cooked the burger is. However, since there are eggs in the burger you will want to cook the burgers a bit more than usual.
For the Sauteed Apple Sauce:
Heat a large cast iron frying pan without oil.
Place the sliced onion and half of the chopped garlic in the pan and sprinkle with a teaspoon of sugar and a teaspoon of salt. Let the onion and develop a nice golden color on the edges.
Add the tomatoes and again, let the tomatoes soften, then gently press to smash the tomatoes. Gently, press the tomatoes so that they do not splash you.
Add the seasonings and two tablespoons of olive oil and toss. Set aside while sauteing the apples.
Heat the same cast iron frying pan with two tablespoons of olive oil.
Add the apple slices to the pan with the rest of the garlic and saute and let the apples become slightly charred.
Sprinkle with a teaspoon of sugar, salt and a half a tsp. of red pepper flakes.
Add the apples to the tomato mixture and toss.
Plate the burgers and top with the tomato and apple mixture and a drizzle of balsamic vinegar glaze.
Recipe Card powered by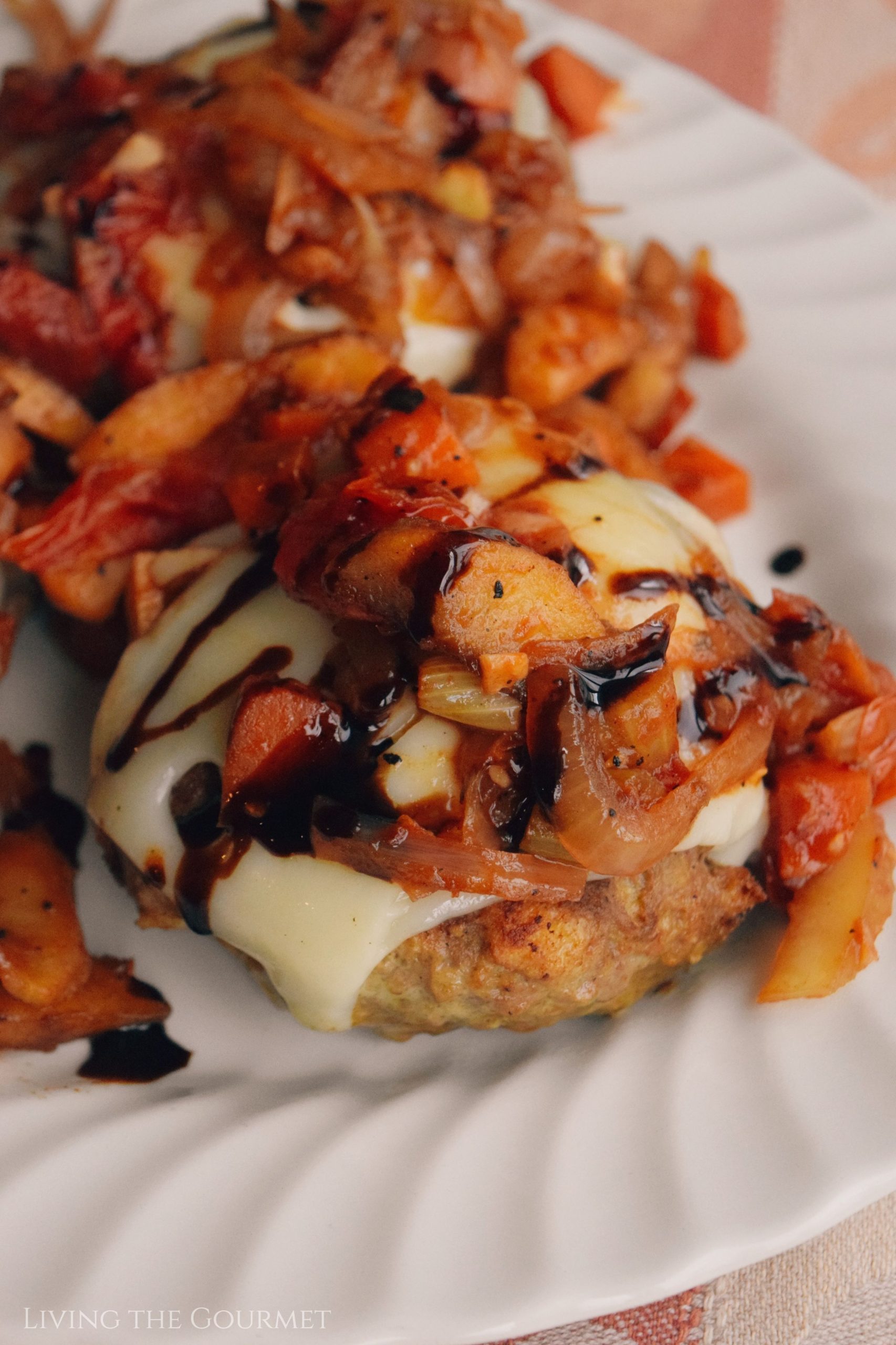 If You Enjoyed Today's Recipe…
Be sure to follow us on Instagram to stay up to date with all things Living the Gourmet, and for more great recipes, tips and tricks.
Did you make this recipe?
If so, let me know in the comments down below, or post a picture to Instagram, or to Pinterest, and I'll give you a shoutout on Instagram, or post your pin to one of my Pinterest boards!
1