Today we're preparing Spicy Pan Seared Shrimp, which we've coated in a Jamaican Curry and Cayenne dry rub, before searing to blackened perfection. These are great either as a meal unto themselves, or a side to a hardier entrée.
Now, I'm going to self-edit and cut my intro short, because we've got a lot to cover.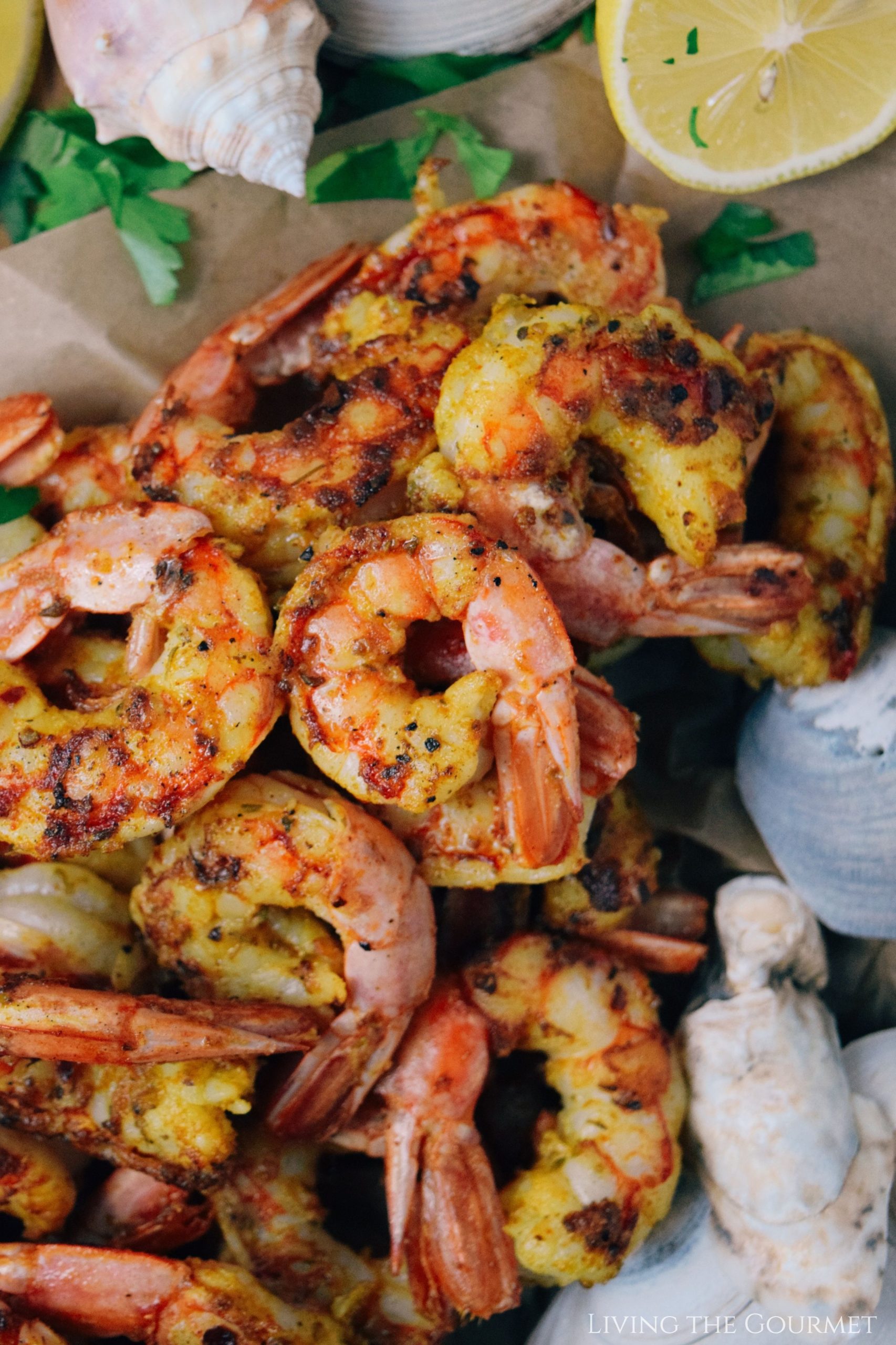 Ingredient Notes and Tips
1) Jamaican Curry vs Indian Curry vs Thai Curry. These ingredients are 'not' interchangeable. However, the real outlier of the three Thai Curry, which tastes almost nothing like its Jamaican or Indian counterparts, both of which are quite similar to one another. Unlike Jamaican or Indian curry, Thai curry is actually divided into several varieties, differentiated by heat, ranging from blistering hot to tangy sweet, with the primary ingredients in Thai curry being assorted chilies, ginger, and turmeric. By contrast, the primary flavor in Jamaican curry is allspice, and a decent amount of thyme. Neither allspice nor thyme feature in Indian cuisine, and as such almost never appear in jarred Indian curry. That said, while swapping out Jamaican curry certainly wouldn't 'ruin' today's rub, it would assuredly change the flavor profile a fair bit.
2) Garlic Powder vs Fresh. We're using powdered over fresh for one simple reason – lack of moisture. That said, bear in mind that powdered garlic lacks the 'tanginess' and 'punch' of fresh, and has much a more 'muted' profile overall, having an almost 'warming' or 'earthy' tone. I also find it to be much less 'sharp.' This is in stark contrast to most other dry herbs, where the dry herbs typically pack a much more 'concentrated' dose of the herb in question. Regardless, we're using powdered garlic for one simply for its lack of moisture. The moisture from fresh garlic would cause the dry rub to clump up, making it difficult to distribute evenly over the shrimp. Simple.
3) Ground Mustard – The Secret Ingredient. Honestly, I almost left this ingredient out, but added it in thinking "This will either ruin or make the recipe – let's go for it." This adds a nice heat to the background of the rub, and a bit of 'sharpness,' which we don't get from the powdered garlic, which I find to be a very nice addition.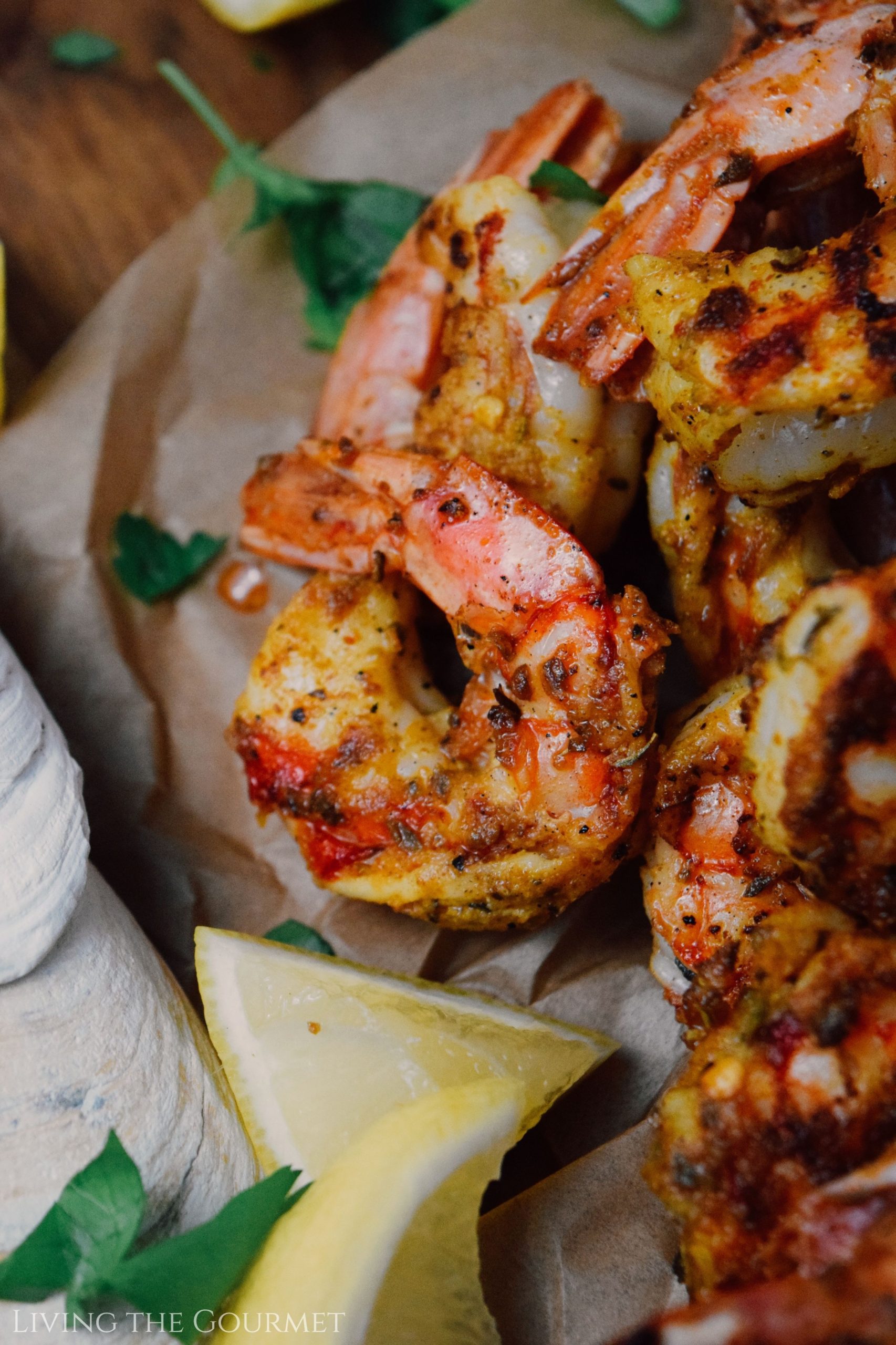 Selecting Quality Shrimp
As I said in my previous Cod Fish Stew post, selecting quality seafood is less of an artform than selecting quality meat, since there's both less to look for and less opportunity to affect your purchase.
Nevertheless, there 'are' a number of key things to be on the lookout for when selecting your shrimp.
1) They shouldn't smell like bleach. Shocking, right? Nonetheless, the telltale sign that shrimp are on their way out is a faint 'ammonia' or 'bleach' odor. This odor is sometimes hard to notice, but the more pronounced it is, the worse-for-ware the shrimp are. Ideally, you want zero odor, as any amount of this telltale pungency means the shrimp have begun to decay.
2) Buy Frozen. The truth is that unless you live right on the shore in the areas where shrimp are caught, you don't actually have access to 'fresh' shrimp. Even then, many boats flash freeze their catch the moment they get to shore. Thus, when buying 'fresh' shrimp, you are almost guaranteed to be buying 'thawed' shrimp. As such, spare your shrimp the extra layer of thawing, and the resultant flavor loss, and just buy frozen.
3) The Wilder, The Tastier. Unlike salmon, whose fattier farmed counterparts naturally 'taste' fattier, and therefore cook up juicier, wild shrimp taste 'cleaner' and 'crisper,' with a much more mouth-filing 'shellfish' flavor. By contrast, farmed shrimp tend to be drabber of flavor and appearance.
4) Buy Whole, Learn to Devein. The deveining process naturally releases a lot of the shrimp's juices. As a result, the shrimp is quite literally 'leaking' flavor and juiciness from the instant it's been de-shelled and deveined. As a result, the longer they sit on ice or in a bag after being shelled and veined, the more juice and flavor they lose. For the juiciest and most flavorful shrimp possible, you need to do the dirty work yourself.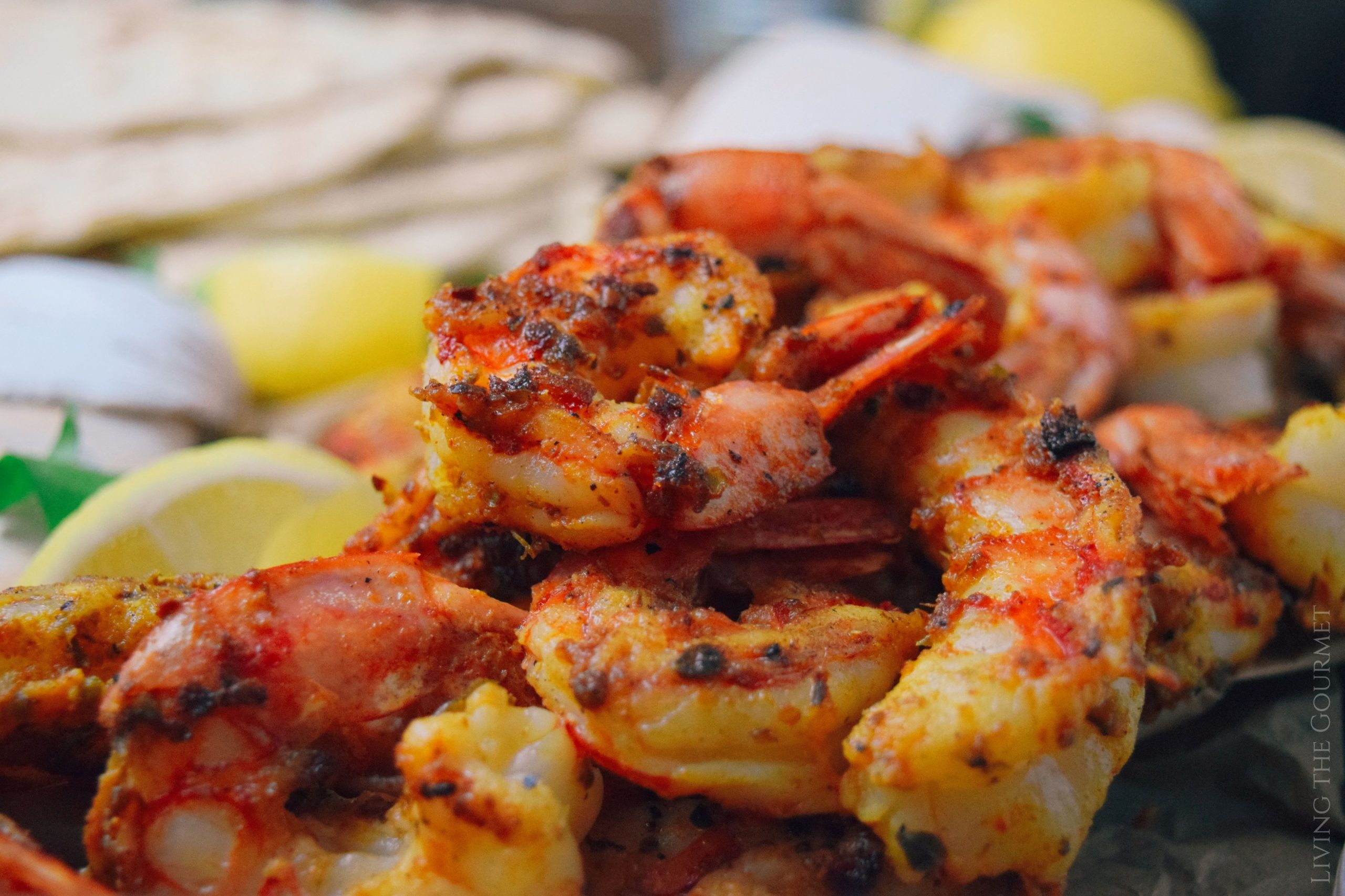 Hungry for More Seafood Recipes? Check These Out!
1) Cod Fish Stew. A classic and warming fish stew, combing wild Alaskan cod with tomatoes, garlic, and onions in a thoroughly herbed broth of noodles, this is a must-have stew for the winter months.
2) Grilled Lobster Tails. My favorite way to grill lobster tails with a dense cilantro and paprika rub, with plenty of grated garlic and red pepper, set alongside a red cabbage slaw with a creamy gremolata dressing.
3) Cajun Shrimp. My take on an iconic Cajun delicacy. Copious amounts of paprika, cayenne, and fresh lemon juice form the base of a wickedly spicy Cajun seasoning, which we've rubbed over the shrimp before serving cocktail-style.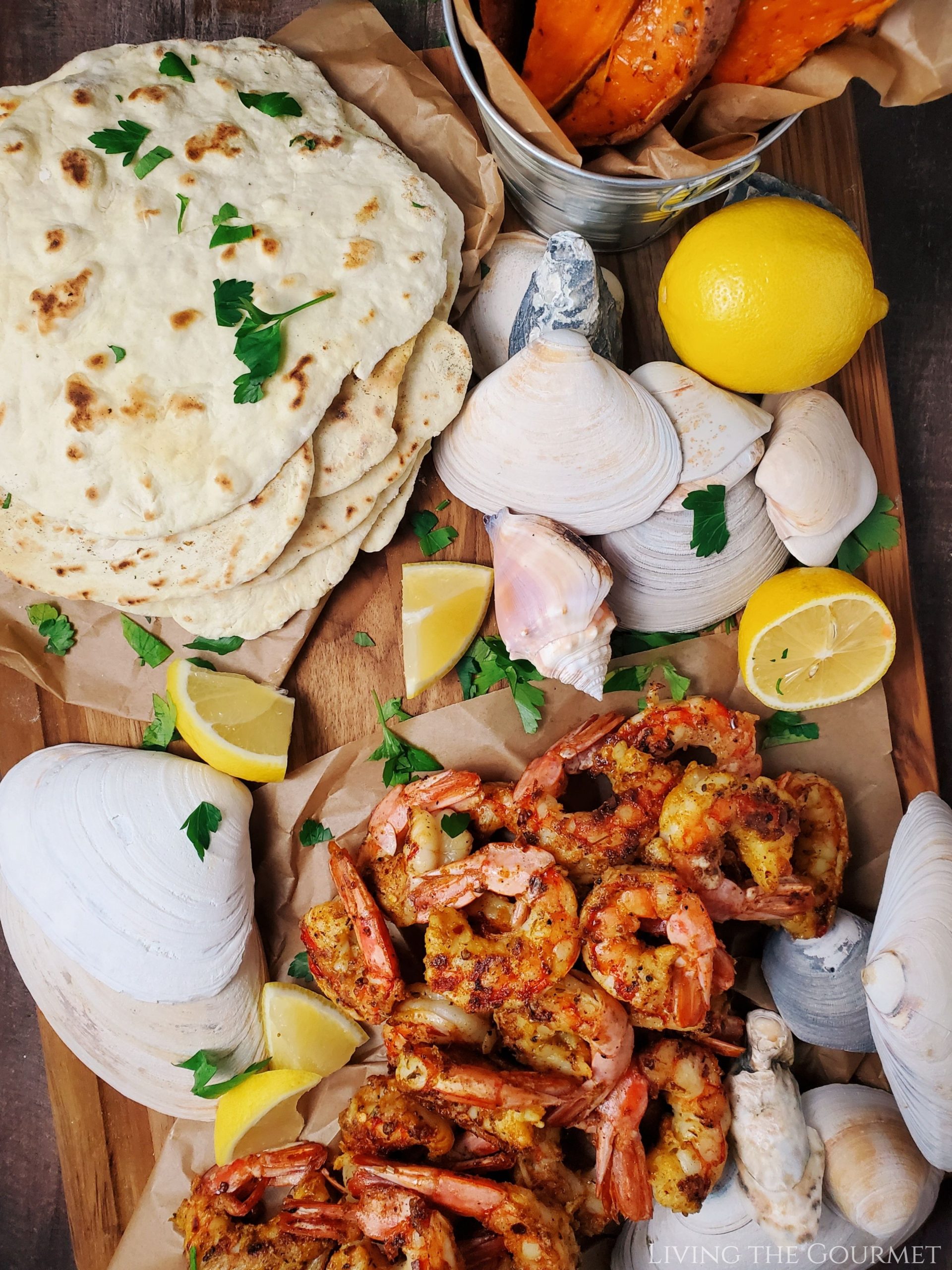 To Go With Your Shrimp
1) Cocktails. Shrimp and cocktails go together like…well, like 'shrimp and cocktails.' That said, if you really want to fancy things up and play 'bartender' to your guests, our friends over at DrinkWorks have got you covered. Think of it as the "Keurig of Home Bars," simply pop a pod into the machine, and out comes a delicious, chilled 'adult beverage' (no ice required) that tastes like it was mixed by a master mixologist. With dozens upon dozens of drink pod flavors to choose from, including Margarita, Cosmopolitan, Mojito, Moscow Mule, Whiskey Sour, White Russian, and Old Fashioned, among many others, there's something for everyone.
2) Craft Beer. If you're more of a 'cold beer' than a 'fancy cocktail' person, we've got you covered too. Check out my friends over at Tavour, who can supply you with a steady supply of craft beers from across America, a supply that you yourself curate based on their suggestions – or you can have them surprise you with new beers each month. This is a great way to discover delicious new craft beers, and a super-convenient way to keep yourself stocked. To learn more, check out the Tavour App. Cheers!
Print
Spicy Pan Seared Shrimp
Author:
Prep Time:

10 minutes

Cook Time:

15 minutes

Total Time:

25 minutes

Yield:

2

pounds of shrimp

1

x
Instructions
De-vein and pat dry the shrimp. Place in a covered container.
Combine all of the ingredients for the rub in a small bowl and pour over the shrimp and toss.
Place in the refrigerator for 1 to 2 hours or more.
Heat a large cast iron frying pan with 1 tbs. of Mazola Corn Oil.
Add a few shrimps at a time, do not overcrowd the pan!
Cook the shrimp about 2 – 2 ½ minutes, depending on how large the shrimps are, until the edges turn pink and the shrimp is cooked through, turning the shrimp once so that they are a beautiful golden color on each side.
Place shrimp on a platter as they are cooked.
Serve with desired sides; I served mine with sweet potato fries and homemade flatbread.
Notes
Prep Time does NOT include Inactive Prep Time.
Recipe Card powered by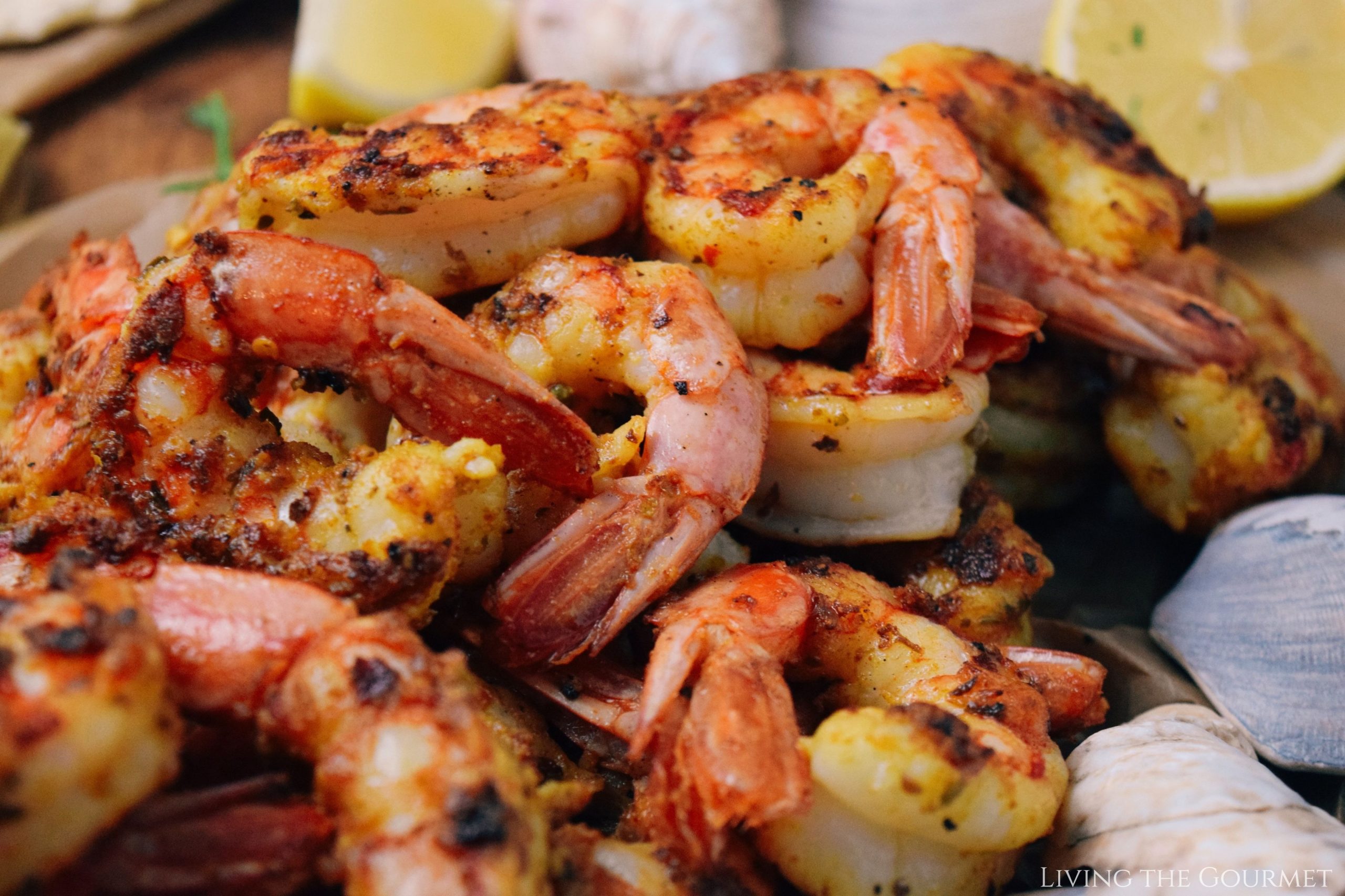 If You Enjoyed Today's Recipe…
Be sure to follow us on Instagram to stay up to date with all things Living the Gourmet, and for more great recipes, tips and tricks.
Did you make this recipe?
If so, let me know in the comments down below, or post a picture to Instagram, or to Pinterest, and I'll give you a shoutout on Instagram, or post your pin to one of my Pinterest boards!
3