This shop has been compensated by Collective Bias, Inc. and its advertiser. All opinions are mine alone. #eatASNICKERS #CollectiveBias
Packed with roasted peanuts, nougat, caramel and milk chocolate. SNICKERS® Brand handles your hunger, so you handle the things in life that aren't related to hunger at all.
Today we showing how these Candy Bar Energy Bites are the perfect gift to give and help curb hunger any time of day!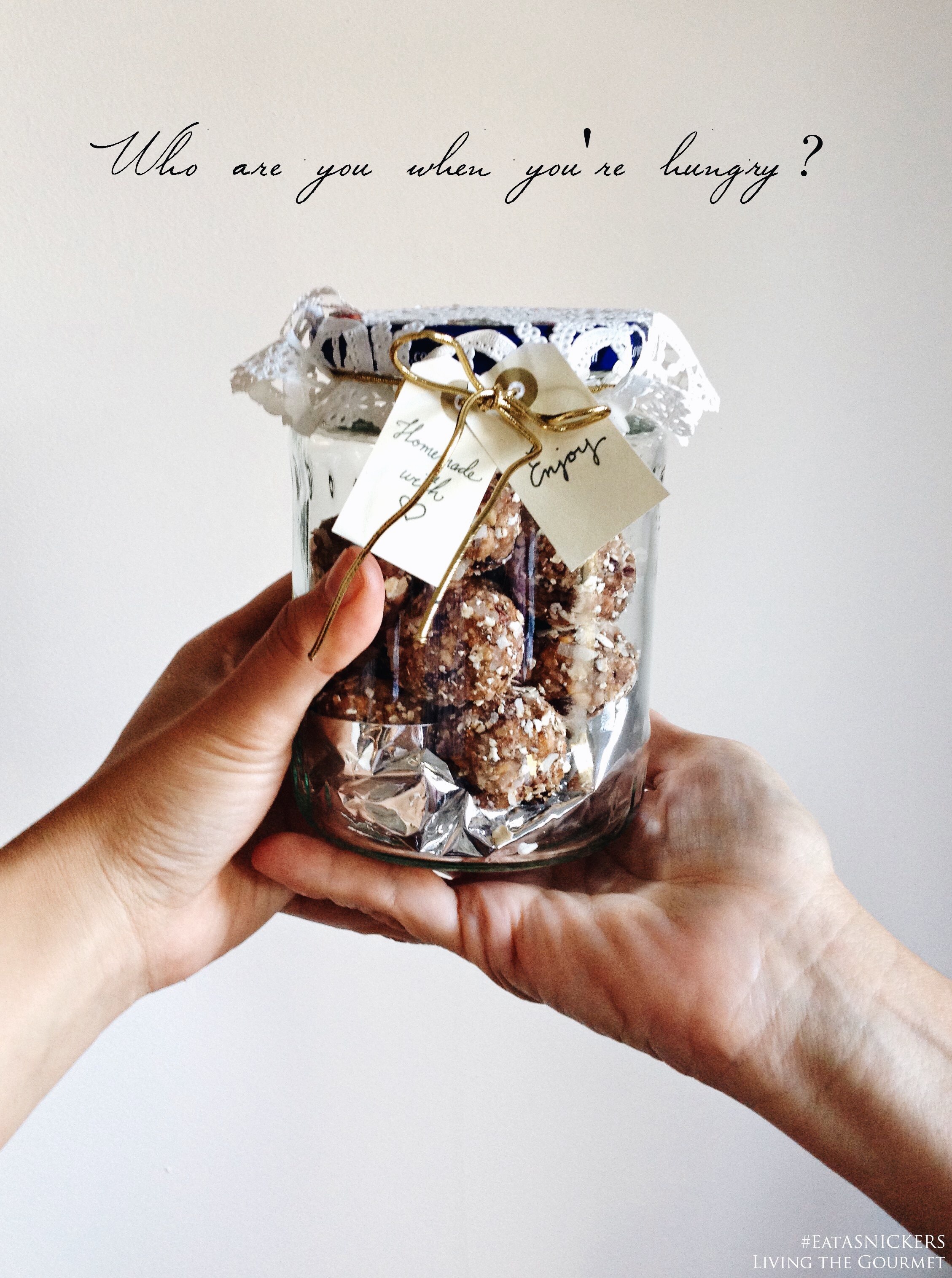 "I learned to recognize the thorough and primitive duality of man; I saw that, of the two natures that contended in the field of my consciousness, even if I could rightly be said to be either, it was only because I was radically both." The quote, courtesy of Robert Louis Stevenson's The Strange Case of Dr. Jekyll and Mr. Hyde, aptly describes the many faces we all bear. As Aristotle wrote, and I paraphrase from memory, we rule ourselves not through dictates and absolutes, but through internal politics and self-bickering.
I must admit that it is a woefully rare day that I don't find myself drifting between my own versions of the Good Doctor and his alter ego, whether I'm navigating the midday caffeine crash, or rushing to prep a post as the sun creeps over the horizon, I often find myself simply 'going through the motions,' or struggling to keep pace with the day – or night. To say I'm not 'feeling myself' at those moments would be putting it mildly. *Ponder* *Ponder* Then again, I might question whether those moments of weakness are in fact the true me, while the energetic, good natured version is but a subconscious façade.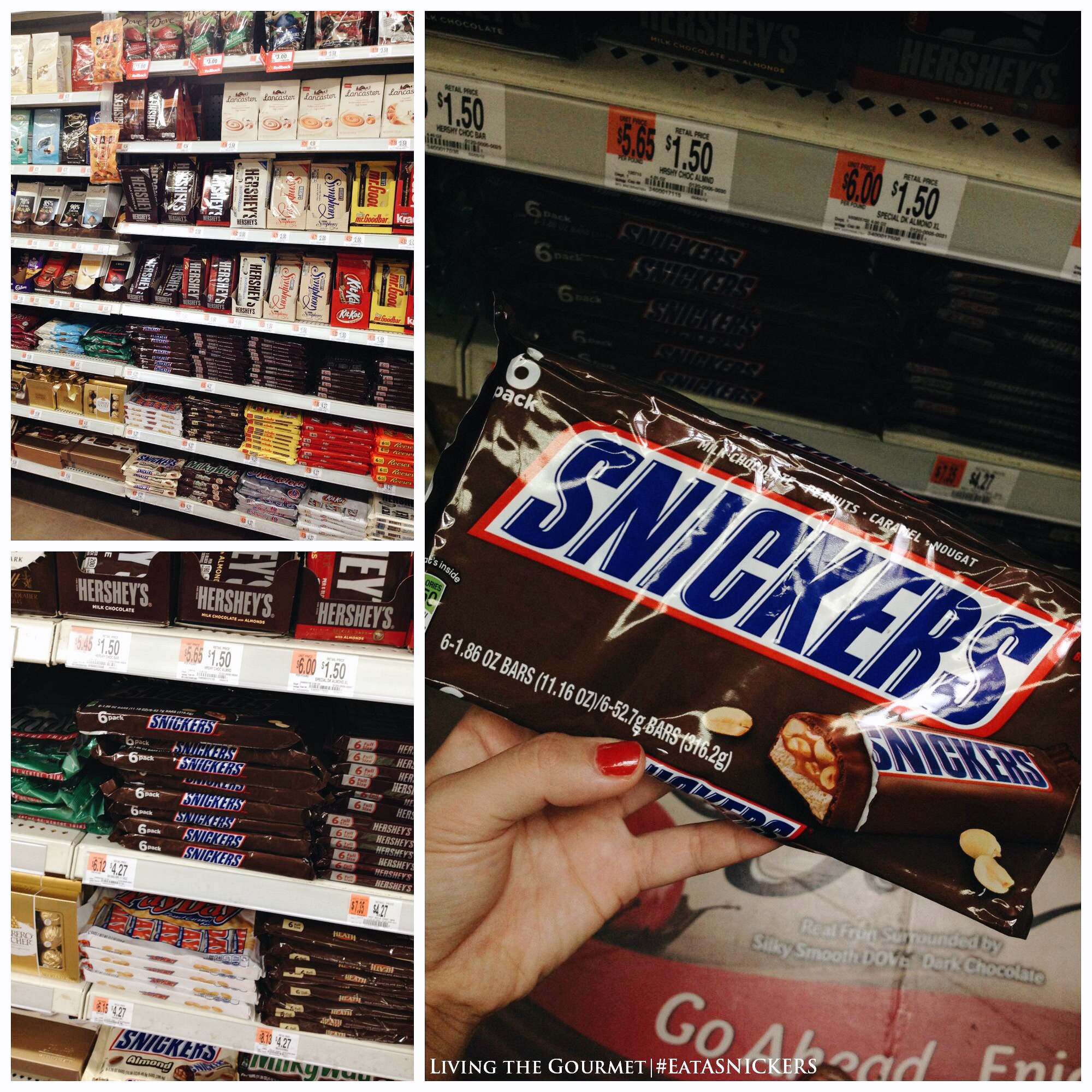 Fortunately, I think such dramatic existentialism is best left to Dr. Jekyll.
While the SNICKERS® quiz says I'm a 'Princess' when I'm hungry, try it out for yourselves here, I will admit that I more aptly resemble a digital-age version of the aforementioned Mr. Hyde, at least at my stress riddled and famished worst.
While I have the good sense to begin dunking a SNICKERS® in my long-past stale coffee at such times, whether I honestly need to snack or just need to dull my nerves with indulgence, there are a number of faces in my orbit who, shall we say, need some nudging in that entirely sensible direction.
That's where these absolutely apropos gift jars come in.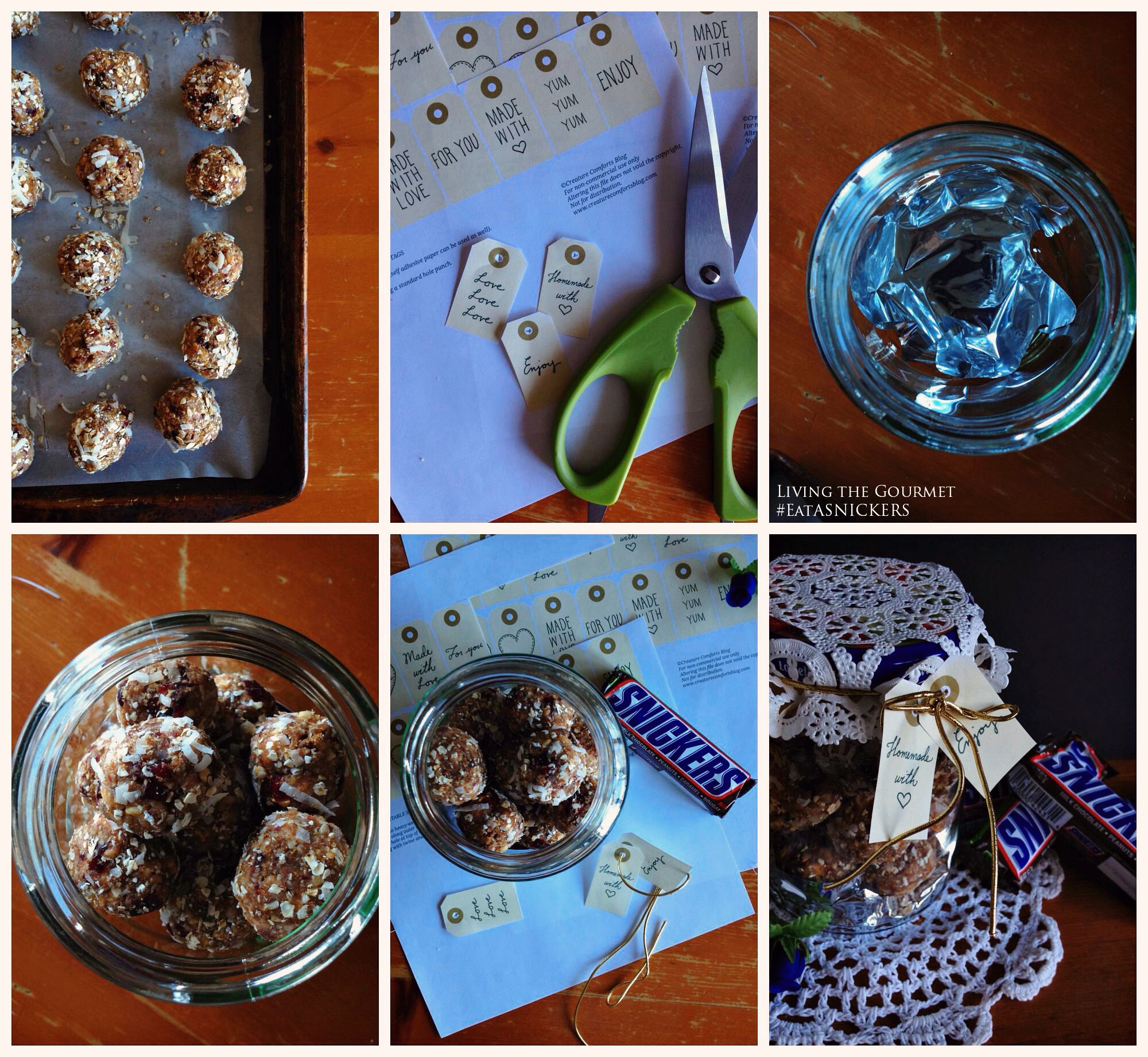 I found these cute printable labels. Placing some decorative paper at the bottom of each jar. After you fill the jar, finish it off with a paper doily strung with ribbon. Add the labels to the ribbon before tying the bow.
This is perfect idea for teachers, co-workers, neighbors, friends and family.
GET THE RECIPE FOR CANDY BAR ENERGY BITES HERE >>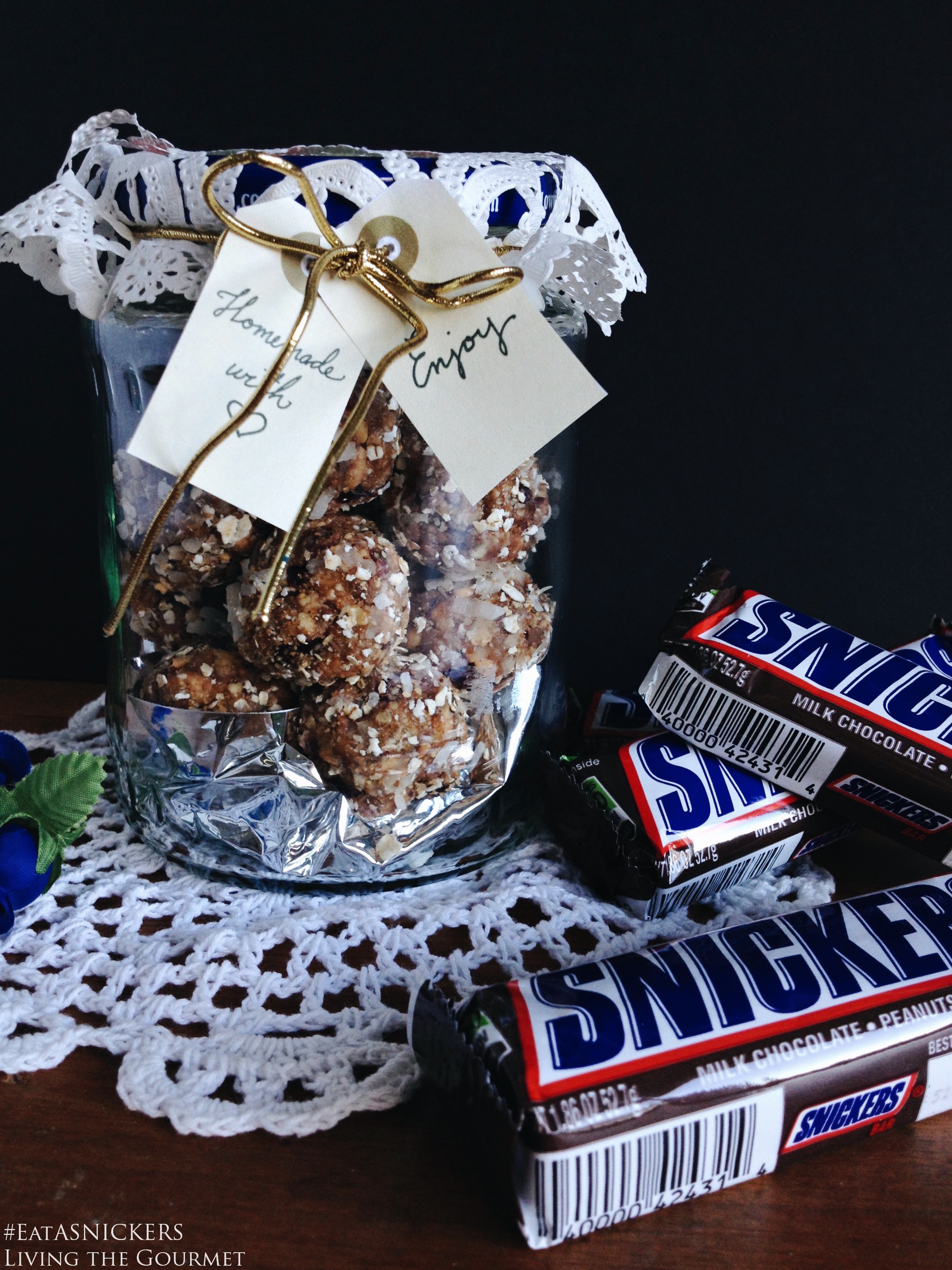 Enjoy with Love,
Catherine
xo
0