These PB Bars are reminiscent to Halvah bars in texture- they are soft and fudgy but speckled with loads of goodies like rolled oats, nuts, dried fruits, chocolate chips and chia seeds. They are perfect for midday snacking or broken up in cereal; and because they are loaded with protein they also make for a great post-workout snack.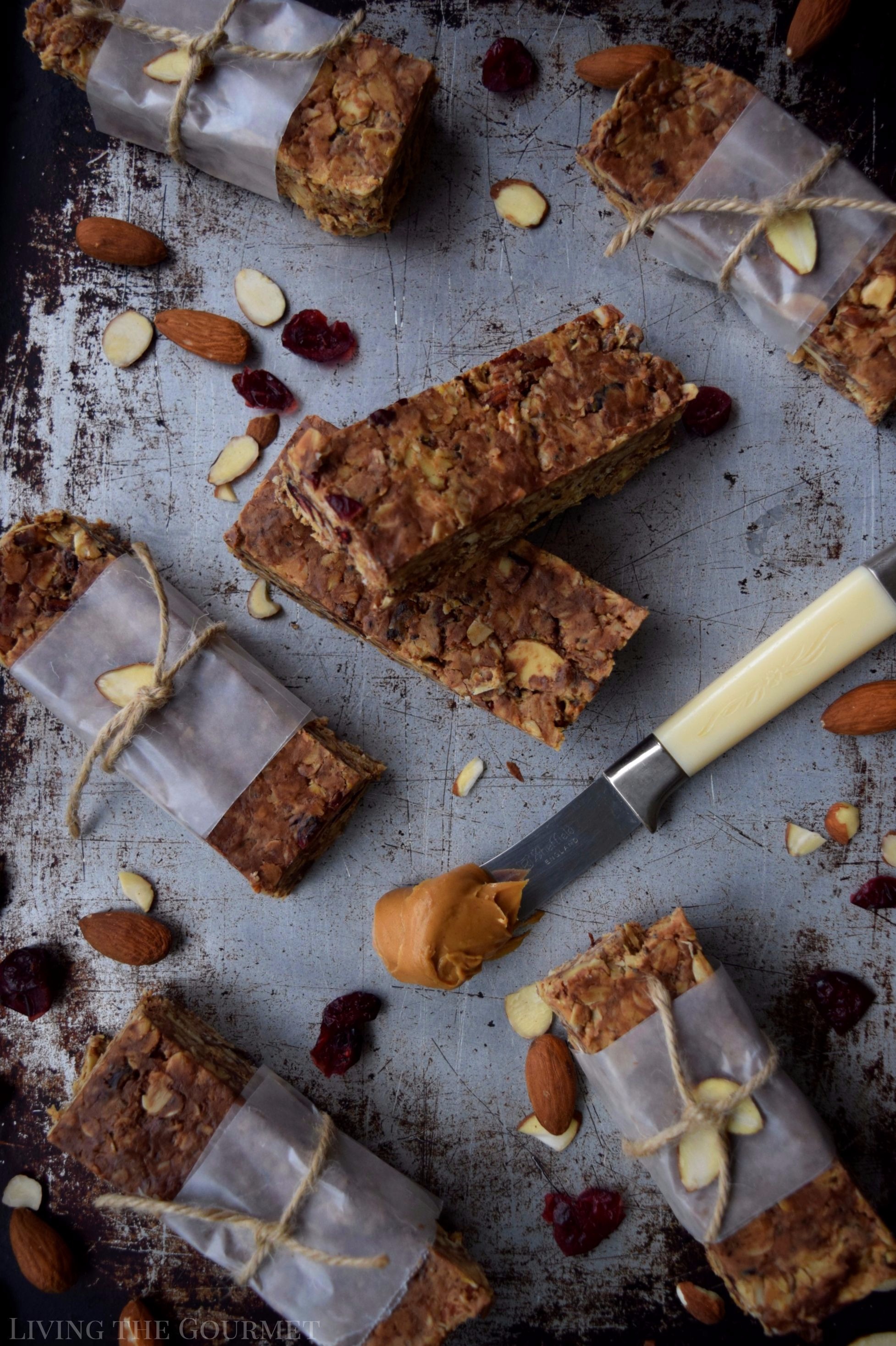 "Everything has a natural explanation. The moon, for example, is not a god but a great rock," according to Anaxagoras.
While this sentiment is almost comically obvious today, those same words were very literal heresy in the pre-Socratic Athens of Anaxagoras. Strangely, however, those words have taken on a deeper meaning today, where we are more often prisoners of self-imposed tyrannies and invisible limitations than of Hellenic inquisitors, or are left withering under the invisible judgement of 'others' as opposed to defending our thoughts before the Agora.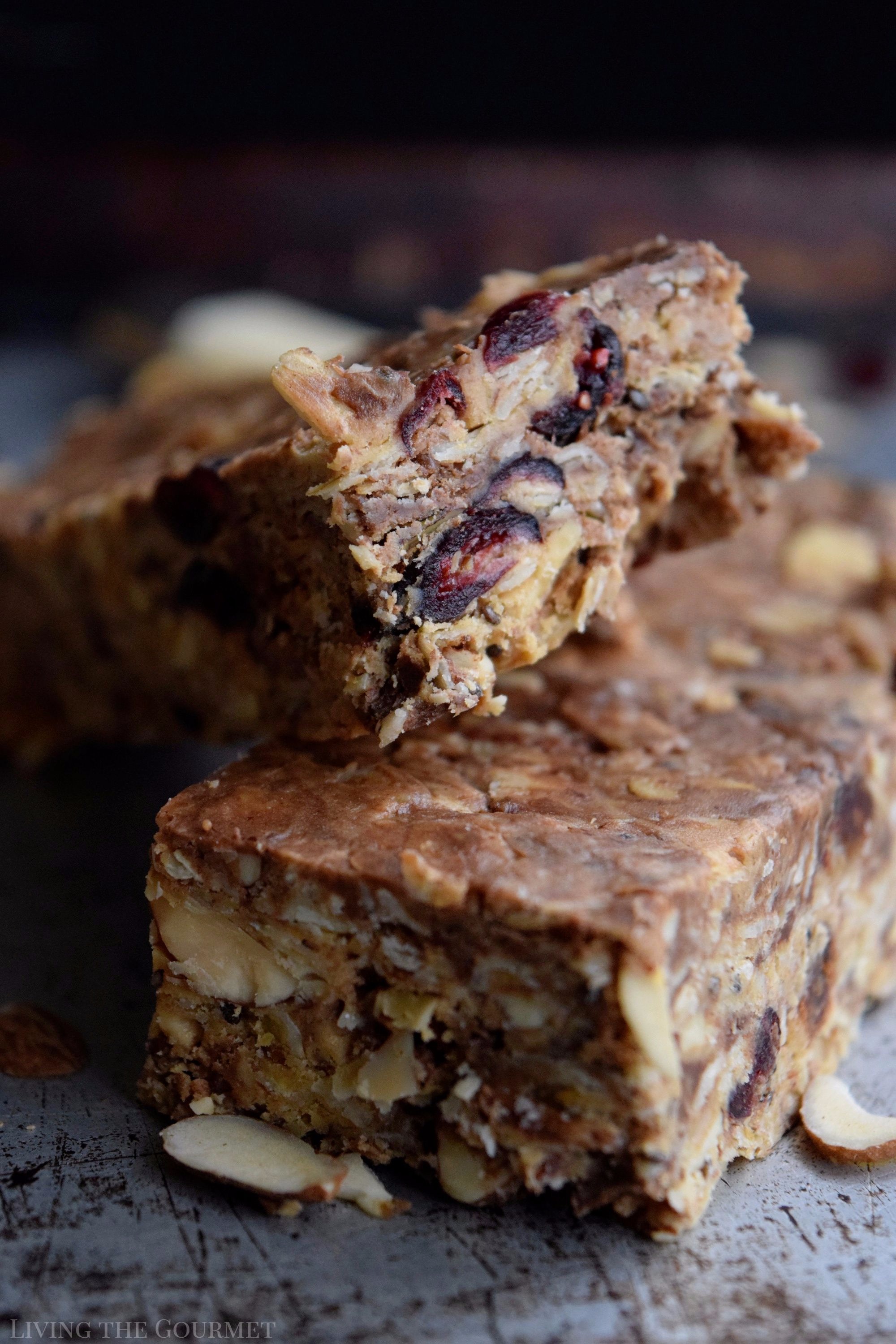 Today, however, I'm actually going to venture back to the original sentiment behind the opening quote. To explain, I propose that there is no 'magic' behind delicious snacks – as many within my industry would like us to believe. There is no wizardry behind that which both tastes delicious and yet doesn't slowly kill us, nor is there any 'impossible expertise' behind a meal that is both decadent and waist friendly.
Instead, that is simply the delicious result of combing delicious ingredients.
What am I talking about and why?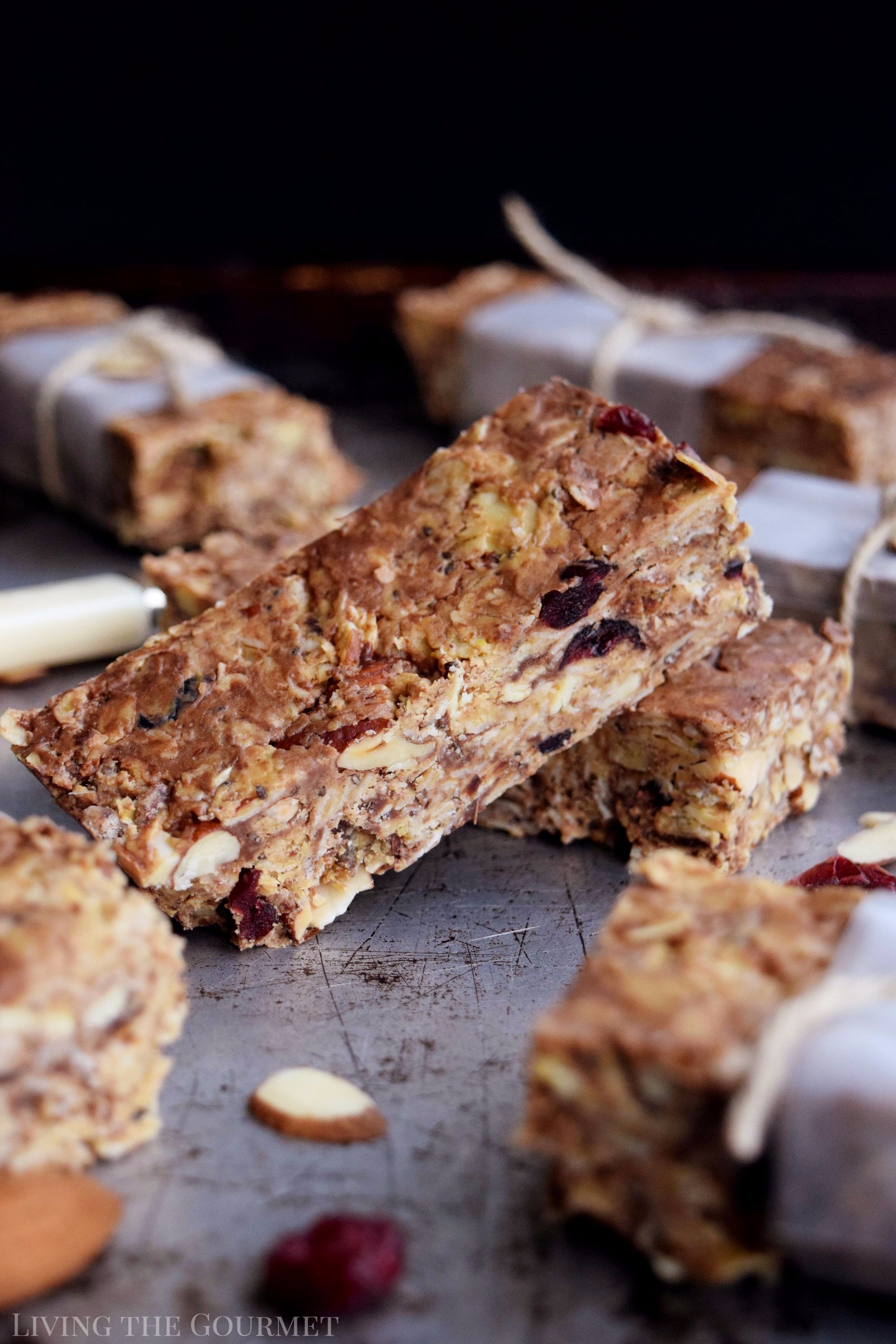 Before I answer that, allow me to revisit a recipe that I received from a Cypriot immigrant I knew in a former life – Greek style Halva. This recipe involved sesame seeds, honey, walnuts, and semolina, bound together in honey and a basic sugar-syrup reduction. The result is a confection with the consistency of halva, but with a few key Hellenic flavors – courtesy largely of the semolina sautéed in olive oil, and of course the walnuts and cinnamon.
However, not even I would attempt to put a healthy twist on the aforementioned candy – and a candy it most assuredly is.
Instead, I wanted something with roughly the same consistency, and roughly the same 'weight,' as well as almost nearly the same 'sweetness factor,' but I didn't want to feel guilty eating it. In fact, I wanted to be able to indulge in it after a workout, or at at my desk.
The resulting recipe, of course, is today's feature – PB Protein Bars.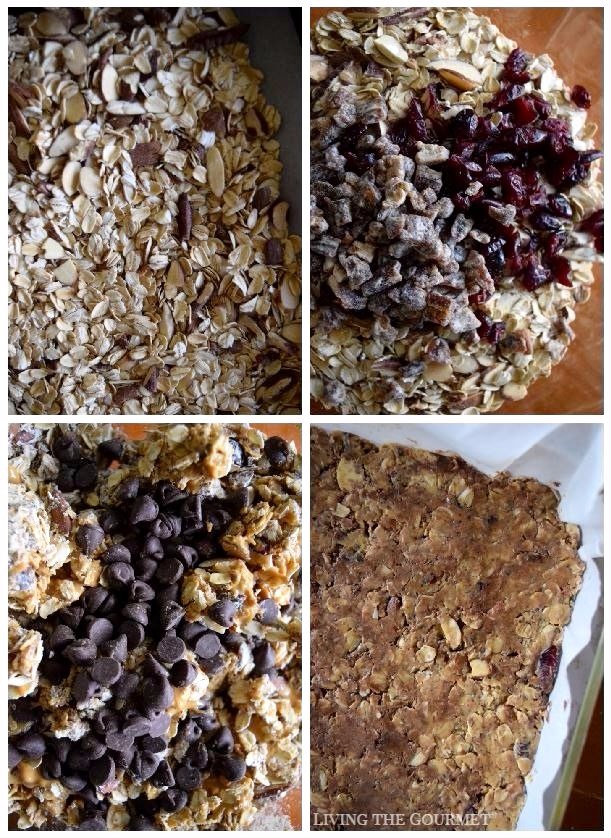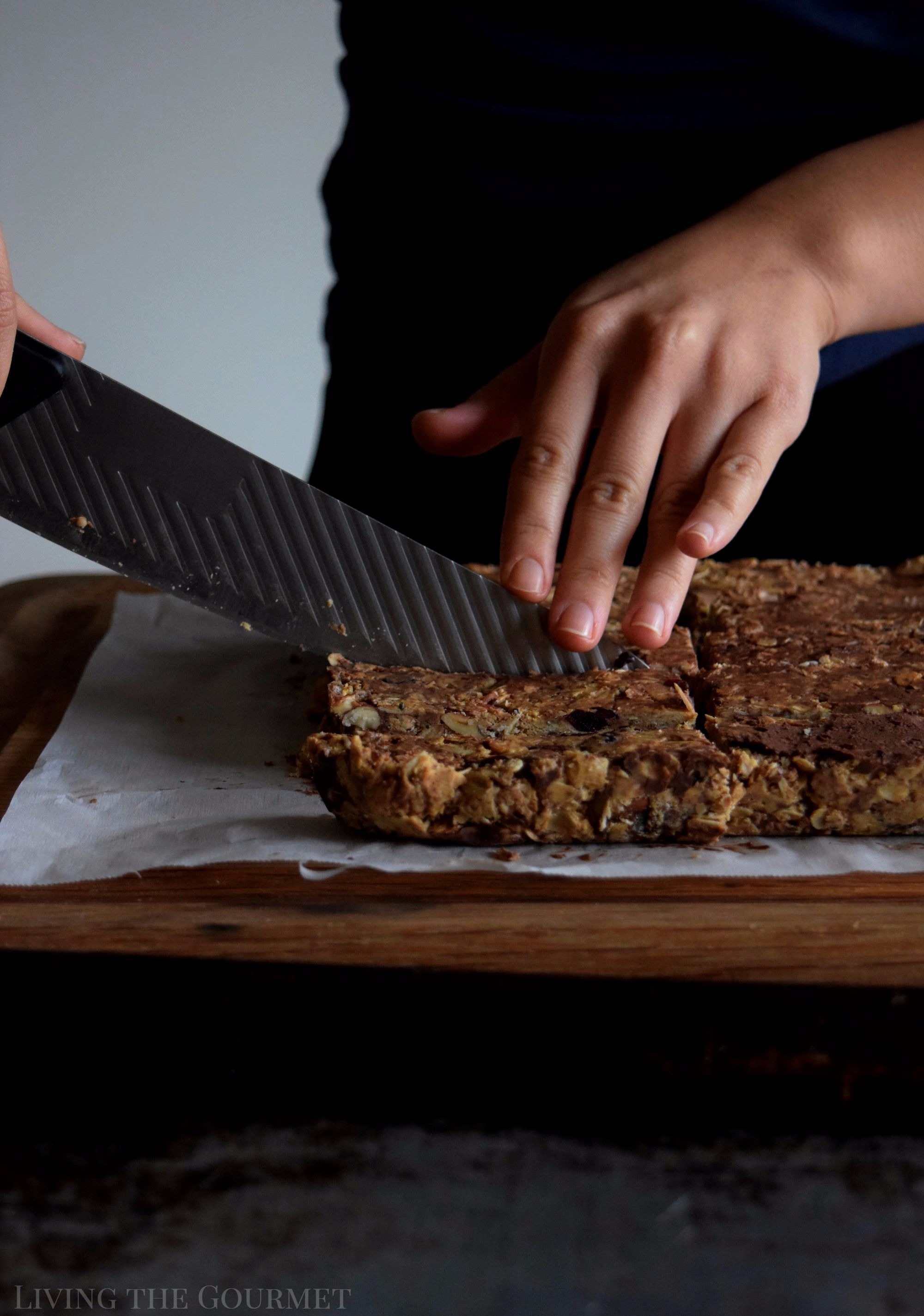 Print
Peanut Butter Protein Bars
Author:
Prep Time:

15 minutes

Cook Time:

10 minutes

Total Time:

25 minutes

Yield:

10

bars

1

x
Category:

Snack
2

cups

rolled oats

1/2

cup

almonds, chopped

1/2

cup

walnuts, chopped

1/2

cup

creamy all-natural peanut butter

1 tablespoon

butter

1/4

cup

of honey

1/4

cup

dried cranberries, chopped

1/4

cup

dried dates, chopped

1/4

cup

chocolate chips

3 tablespoons

flax seed

1

scoop all-natural whey protein powder
Instructions
Preheat oven to 350 degrees F.
On a parchment lined baking sheet, toss together oats, almonds and walnuts. Bake for about 10-12 minutes, tossing every 4-5 minutes.
In a small saucepan over medium-low heat, combine peanut butter, butter, and honey. Whisk until smooth.
Transfer the warmed oats and nuts into a large bowl. Add dried fruit, chocolate chips, flax seed and protein powder. Pour in the melted peanut butter mixture and toss with a rubber spatula until everything is well combined.
Place the mixture into a 8×8 parchment lined baking dish. Pat down until even and smooth. Refrigerate for about 2 hours. Slice desired sized bars and store in an air-tight container. Keeps for up to 2 weeks.
Recipe Card powered by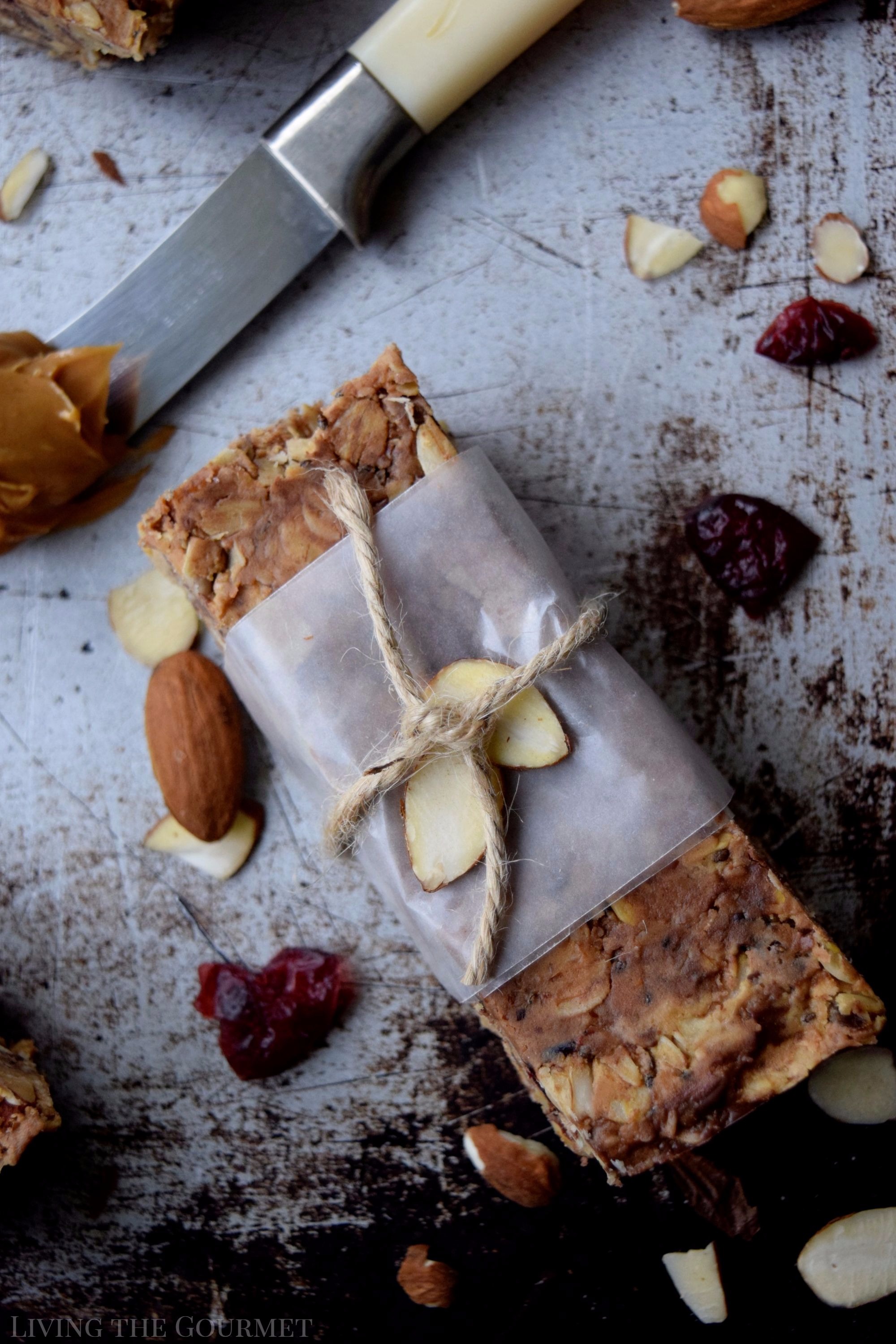 These bars are packed with protein, high in fiber and bursting with flavor. I hope you try them soon and don't forget to tag on social media if you do!
Enjoy with Love!
1