This post has been sponsored by Macari Vineyards. All opinions expressed are my own. Please enjoy responsibly!
Our journey through LI wine country continues as we stop by Macari Vineyards to enjoy a variety of their famous blends alongside a flaky, savory Spinach Strudel.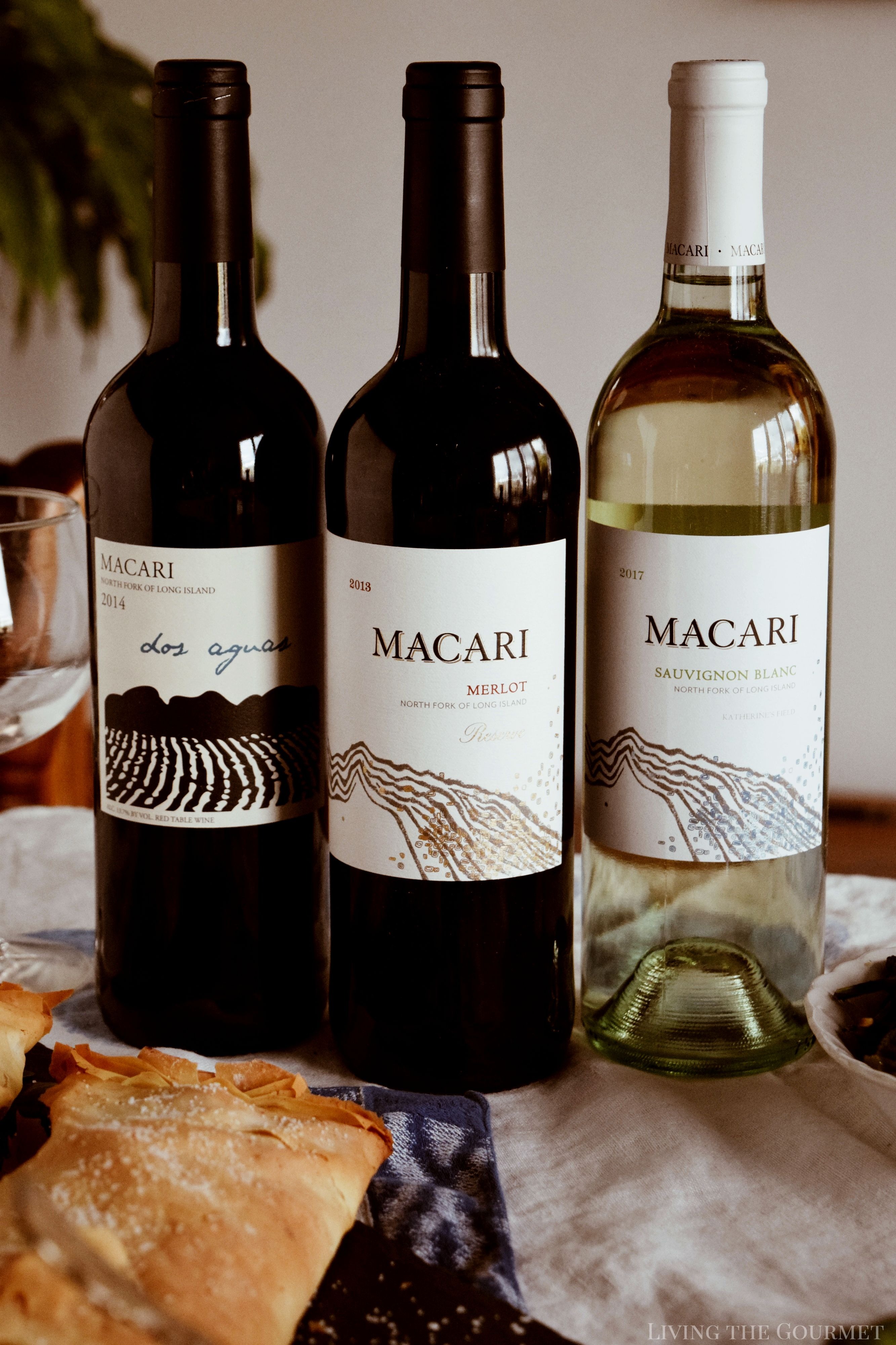 Savory Spinach Strudel and Macari Vineyards
Today, I'm going to talk about a wine region that is quite close to my heart…both physically and metaphorically. Today, this wine region is beset by floods, harsh winds, icy air, and belts of punishing rain. In fact, as I'm typing this, the wind is battering against my office window, and the swollen river is nearly at my doorstep having entirely defied the new 'sea wall' at the end of my block. You might be thinking this is a mere spot of bad luck, except, well, it's not. On the contrary, this is a fairly regular occurrence – for some it's actually part of the charm.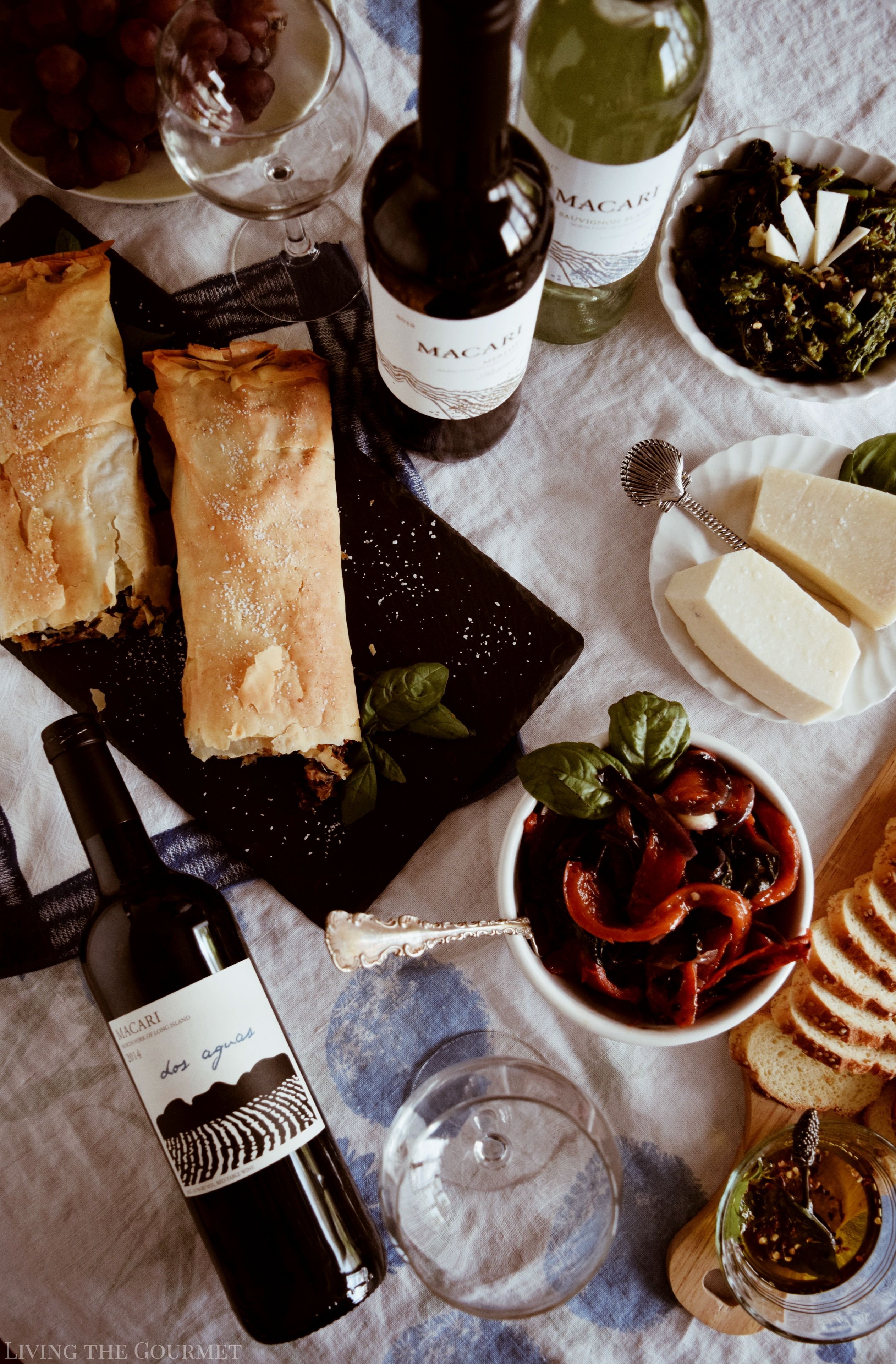 Naturally, I'm talking about Long Island, a wine region that is barely four-decades in the making, with the first seeds of its first vineyards having been planted in 1973, just as the rest of the Island's farms were about to begin shuttering, downsizing, or selling off due what would become a thoroughly subsidized drive for rapid development and creeping urbanization – a push which continues to this day. Combine that with notorious Nor'Easters, regular flooding that rots away crops, recurring draughts that can starve even the hardiest of vines, extreme winters, extreme summers…and you wouldn't be faulted for thinking the Island's nautical climate is a place that wineries would seek to avoid. Yet, despite all of this, as noted by the Wine Industry Advisor in a January 30th article of this year "Long Island wines have earned their place among the top tier of American wines."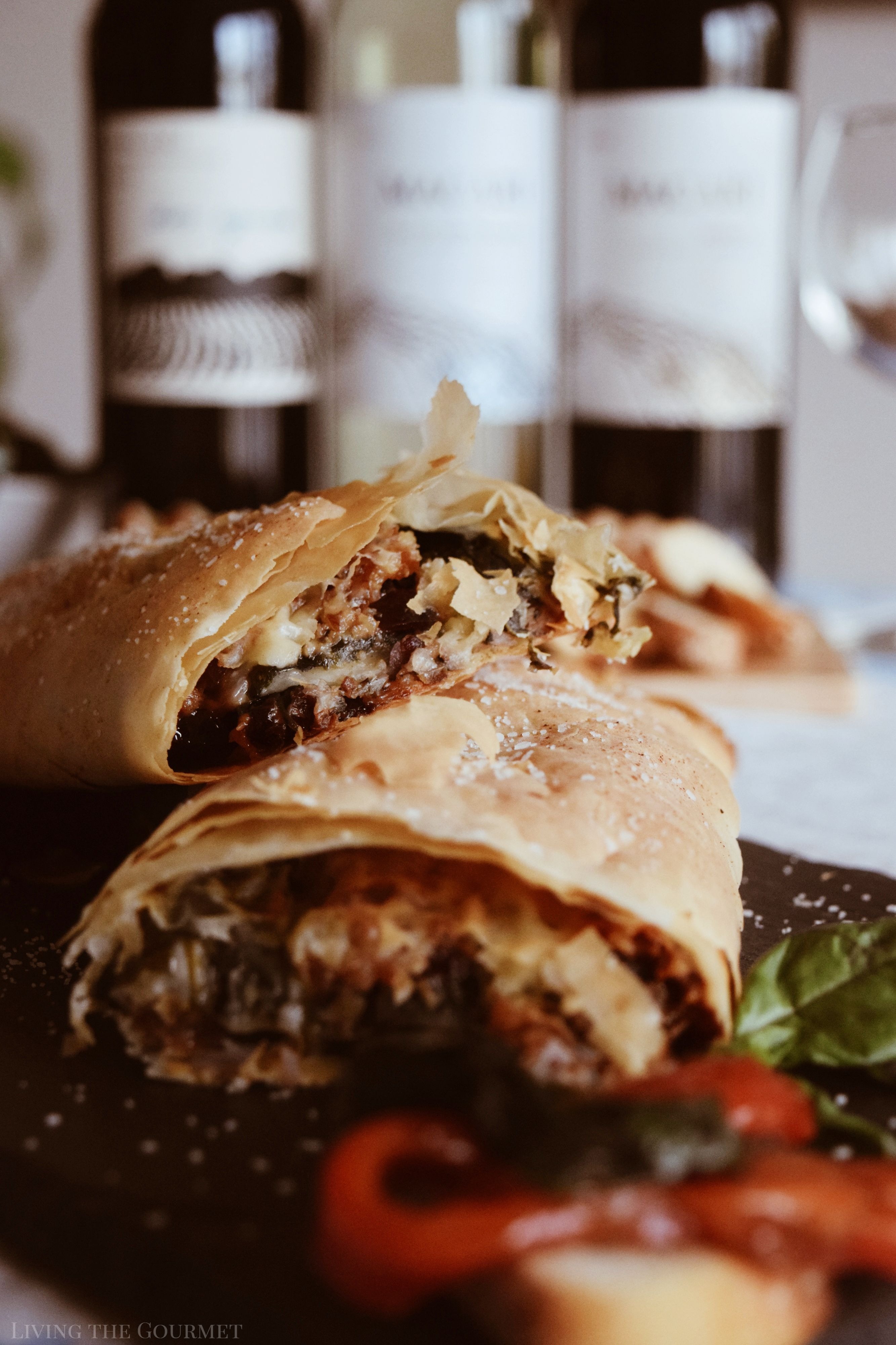 Perhaps even more tellingly, the Long Island wine region has begun to stand on its own, free of comparisons to other more traditional, more established regions, as noted by connoisseur Lenn Thompson in a March 20 article of this year written for the Cork Report, noting that "The greatest development in the Long Island wine industry over the past five to 10 years is a turn away from these comparisons. You almost never hear them anymore. And the winemaking reflects that, too."
This cuts to a point that I made at the beginning of this local wine tour of the island – that Long Island wines are fascinating precisely because they are such an unlikely success story.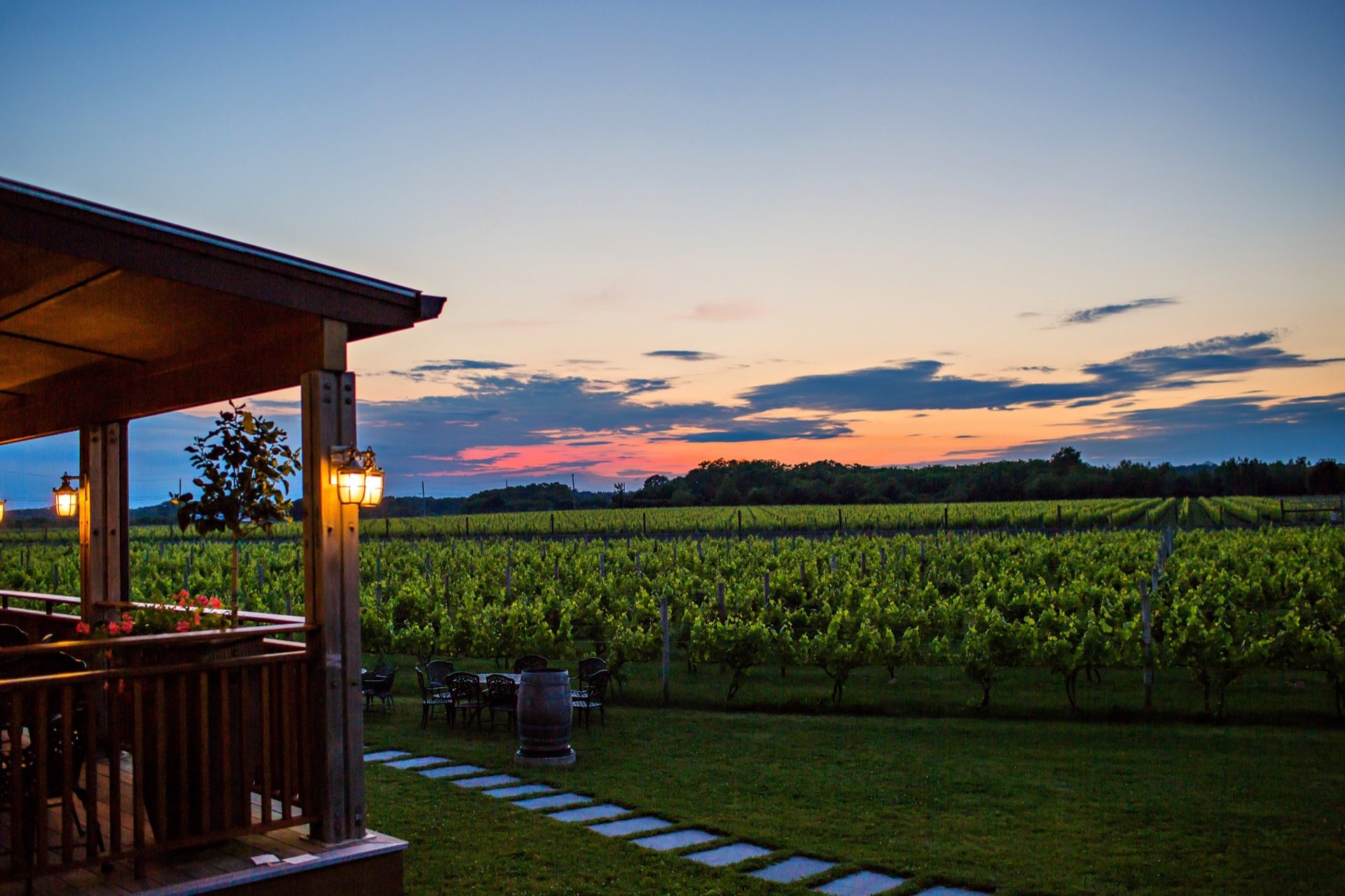 With that said, what about some real examples? Naturally, that brings us to today's wines, three bottles from Macari Vineyards, a Mattituck based winery.
First up, we have a 2013 Merlot Reserve. The wine introduces itself with herbaceous aromas, which mature into potpourri tinged with a decided earthiness, which intensified deeper into the glass. On sampling, the aromatics lace notes of spiced plum and ripe cherry, which is carried on copious tannins, with a medium finish. For pairing, think meaty entrees such as herbed roasts, grilled flat irons topped with blue cheese, beef based shepherd's pie, or if you're in the mood for something relaxed a maple bacon burger with cheddar cheese.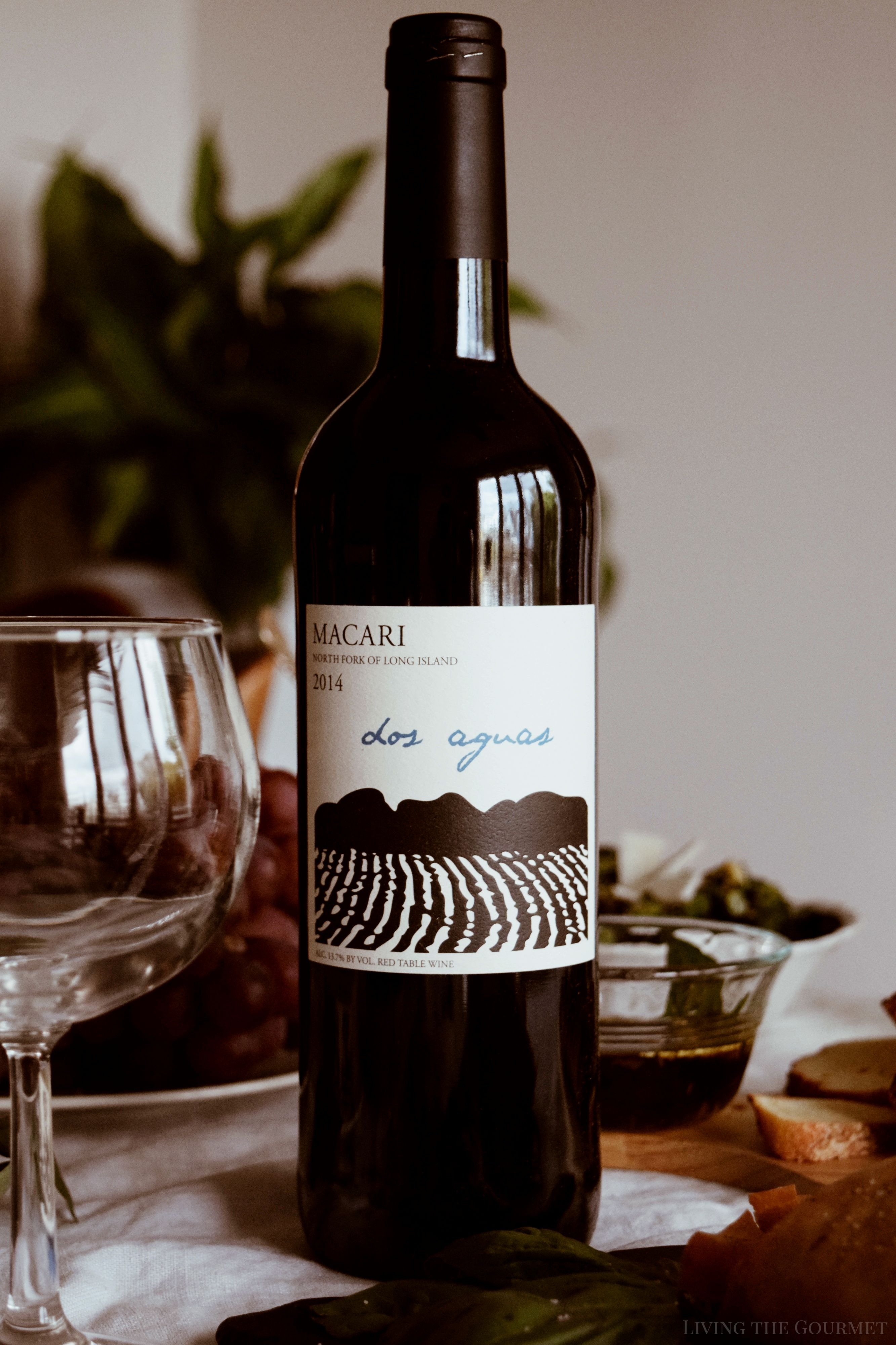 Next up we have the Macari Dos Aguas 2014, which is a Bordeux-style red blend, merlot, cabernet franc, Malbec, and cabernet sauvignon. The wine greets with a smoke and spice bouquet set over dark fruit essences. On the palate, the wine is quite rich, featuring sliced cherry notes and juicy ripe plum. The wine is complexly textured, boasting a silky mouthfeel set over chalk-like tannins, which create a lasting finish. For pairing, think things like lamb shoulder prepared with fennel and aioli, or fillet mignon and mushrooms braised in a whiskey pan sauce with potato and onion fritters. In other words, think substantial, meaty entrees as with the merlot from before.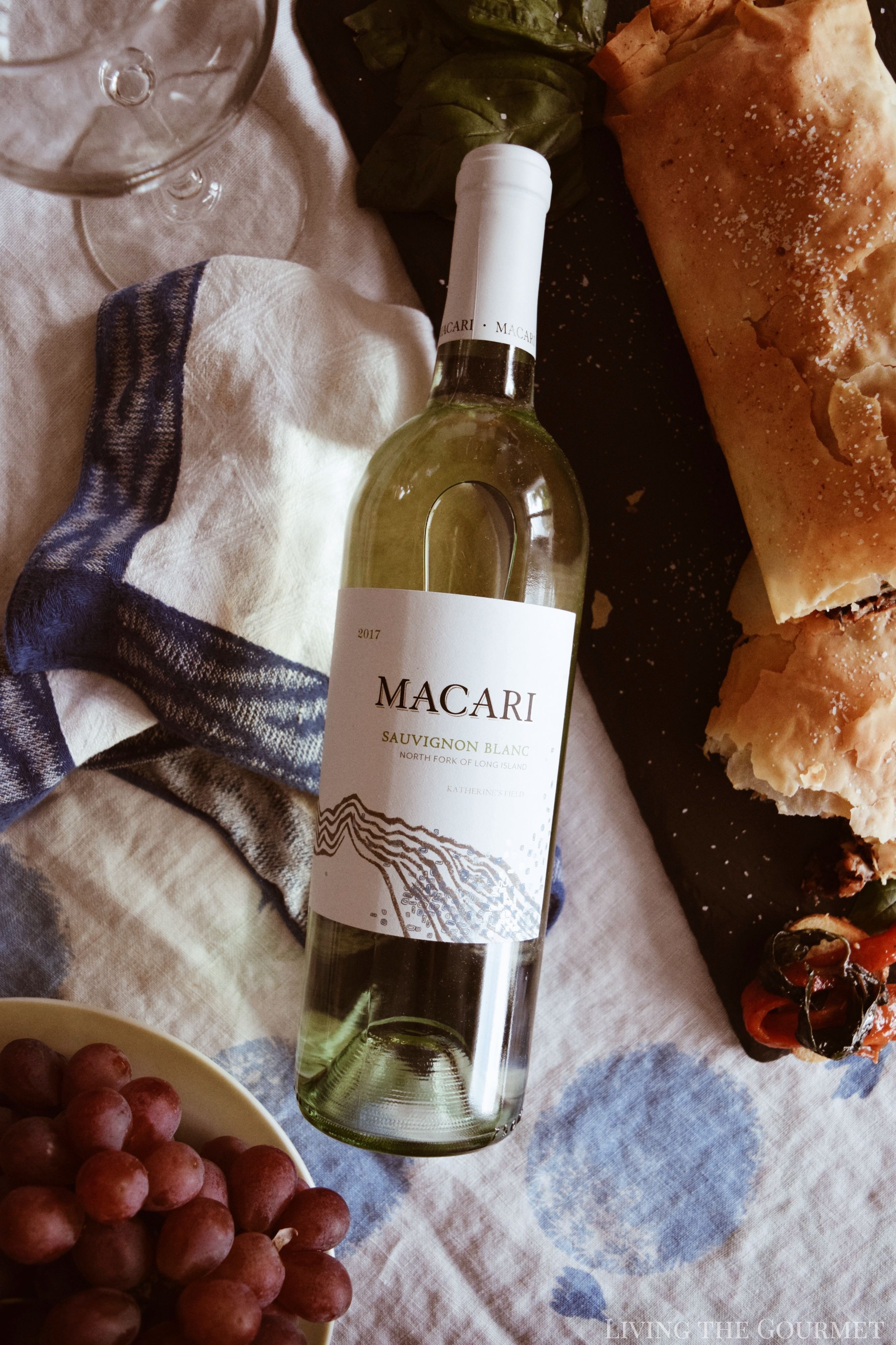 Finally, we come to the Sauvignon Blanc 2017. As is characteristic, the wine greets with immediately citrusy aromatics perforated by blossom and white fruit notes. On the palate, this crispness manifests in the form of complex and 'dry' minerality, almost powdery so, set against consistent citrus and white fruit notes, with hints of pineapple and lime in the background. Tart at times, with a very smooth texture, this wine was a pleasant experience from start to finish.
For pairing, you have quite a few options. You can go by the book and think of delicate white bodied fish prepared with herbs and oil, or you can think leafy green salads with mild vinaigrettes and crumbled goat cheese, baked clams, fresh oysters, or mild shellfish in general. Or, as a starter, you try out today's recipe – Savory Spinach Strudel, which features raisins, walnuts, cheddar cheese, and fresh baby spinach wrapped in layers of crisp filo dough, which would pair excellently with this particular bottle as an appetizer.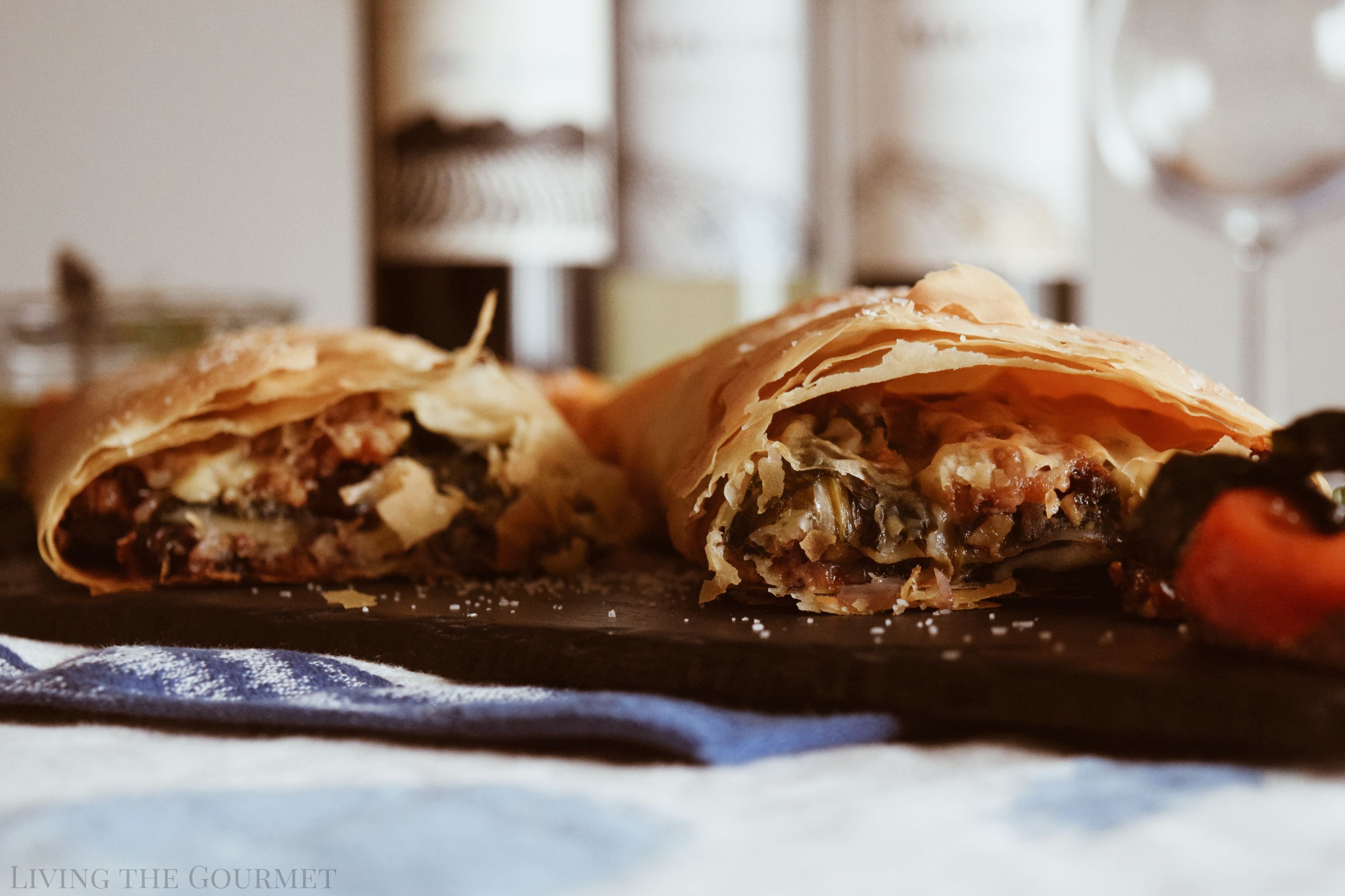 Print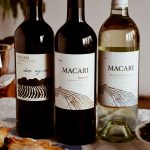 Savory Spinach Strudel
---
Author:

Total Time:

40 minutes

Yield:

1

strudel

1

x
4

tbs. butter - melted

3

cups

fresh spinach

1/2

cup

raisins - chopped

1/2

cup

walnuts - chopped

1/4

red onion - sliced thin

4

sliced sharp cheddar cheese
Sea salt

4

sheets of filo dough
---
Instructions
Preheat Oven 350 degrees F.
Lay a sheet of filo dough on a dry kitchen towel and cover the remaining filo with a damp towel. Brush the sheet on the dry towel with butter and repeat this process with the remaining sheets of filo, leaving a border of one inch on all sides.
Break the pieces of cheese and place on the filo leaving a one-inch border on all sides, followed by the chopped nuts, then the raisins, sliced onion and finally the spinach. Starting on the wide end of the dough begin to roll the filo closed.
Place on a non-stick baking pan or parchment paper with the seam side down and brush the remaining butter over the top. Sprinkle the top with sea salt.
Bake 25 – 30 minutes or until the strudel turns a beautiful golden color.
Prep Time:

10 minutes

Cook Time:

30 minutes
Recipe Card powered by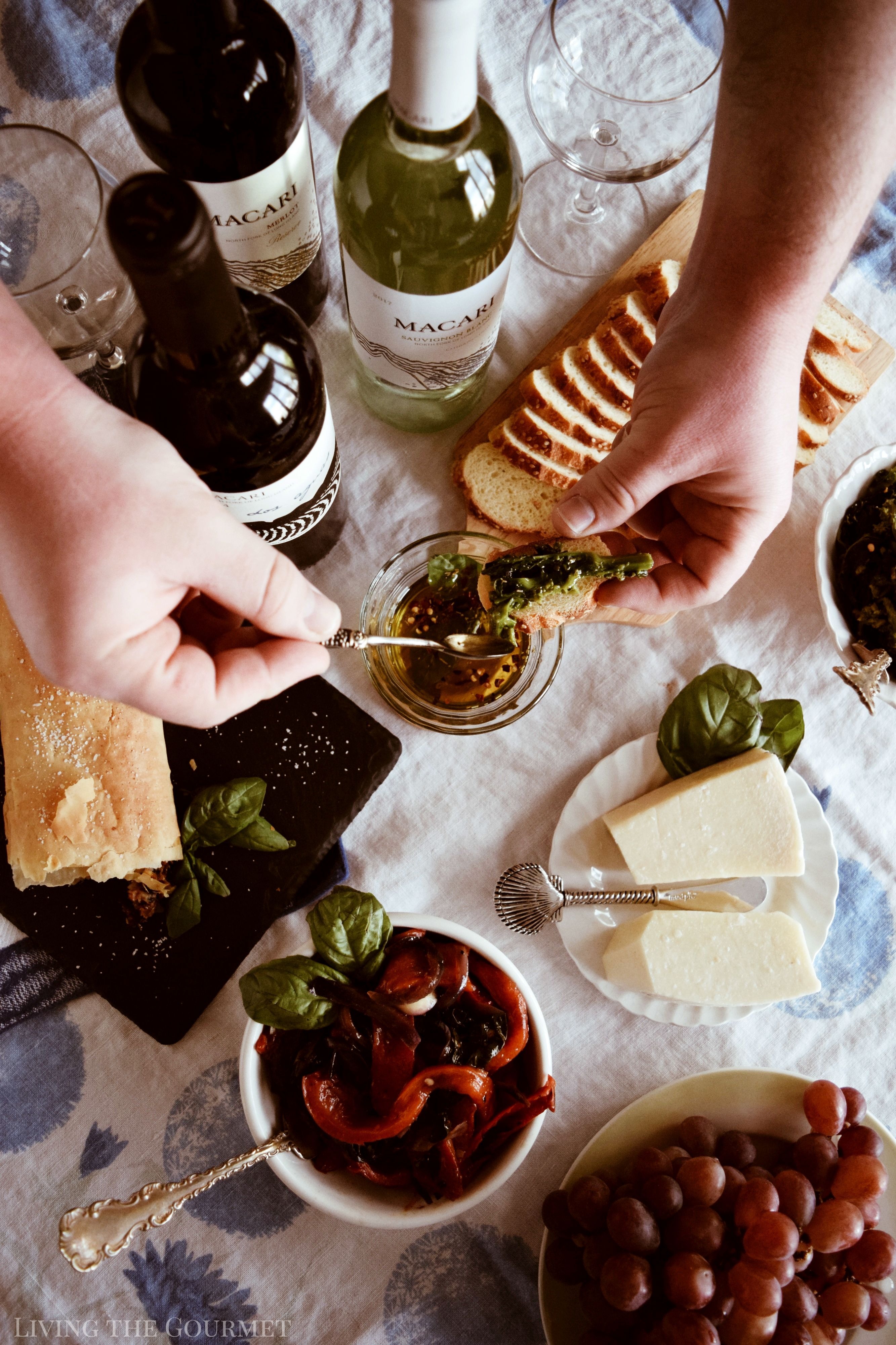 Overall, I am convinced that Long Island's wineries, no matter how unlikely a success story, have well earned its place amongst the top tier of American wines. Now, don't forget to cheek back in during the coming weeks as we continue our tour of New York.
Cheers!
0