This post has been brought to you by MT Decoster. All opinions expressed are my own. The following message is intended for those 21+. Please enjoy responsibly.
Back in 2018, I had the distinct pleasure of reviewing several wines from the Saint-Emilion region of Bordeaux, which is perhaps the single most well-known wine region in the world. Today, I'm happy to be revisiting the area with the following selection.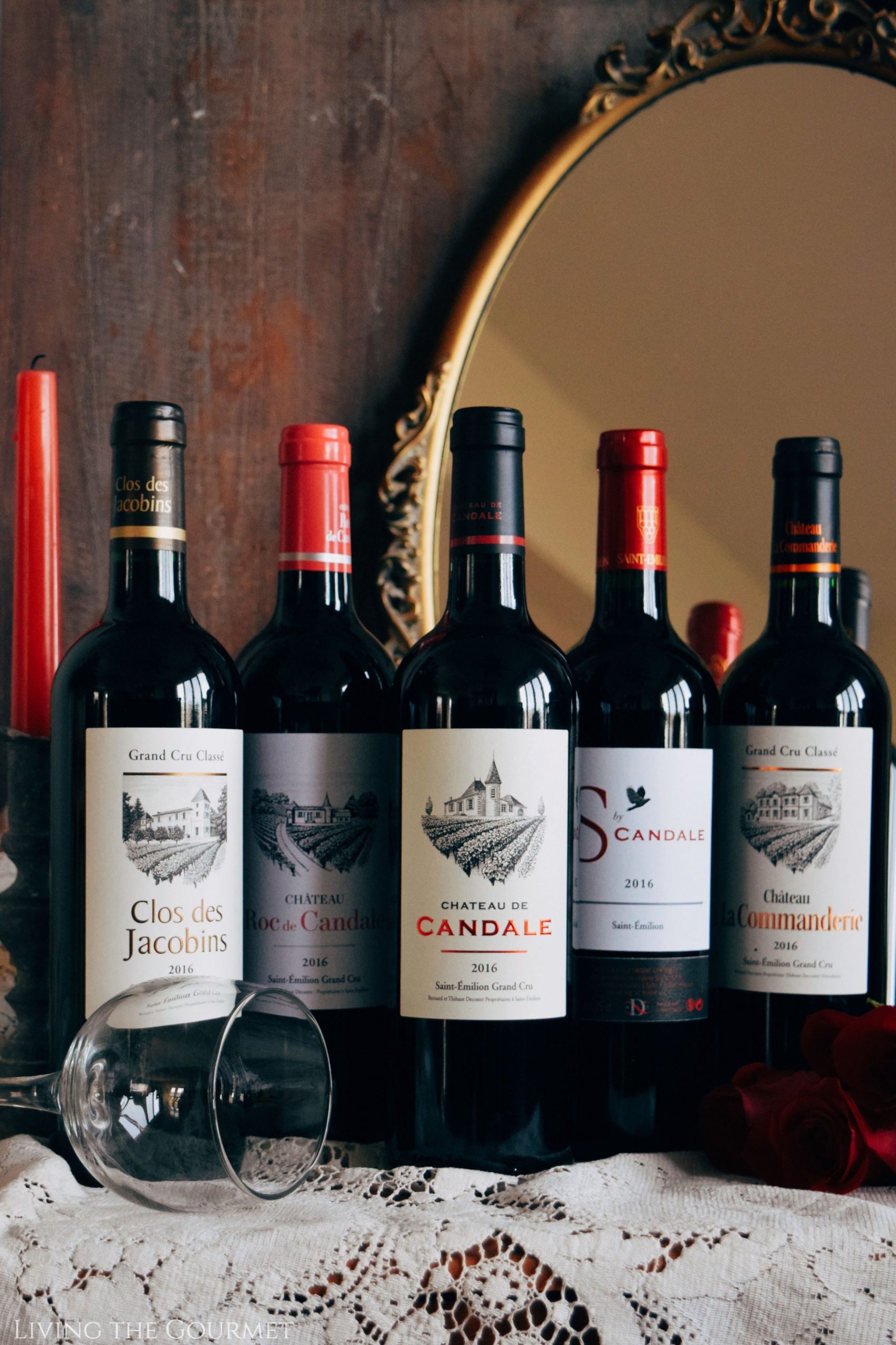 The Bottles – A Showcase
First up, we'll be sampling a 2016 Saint-Emilion Grand Cru Clos des Jacobins.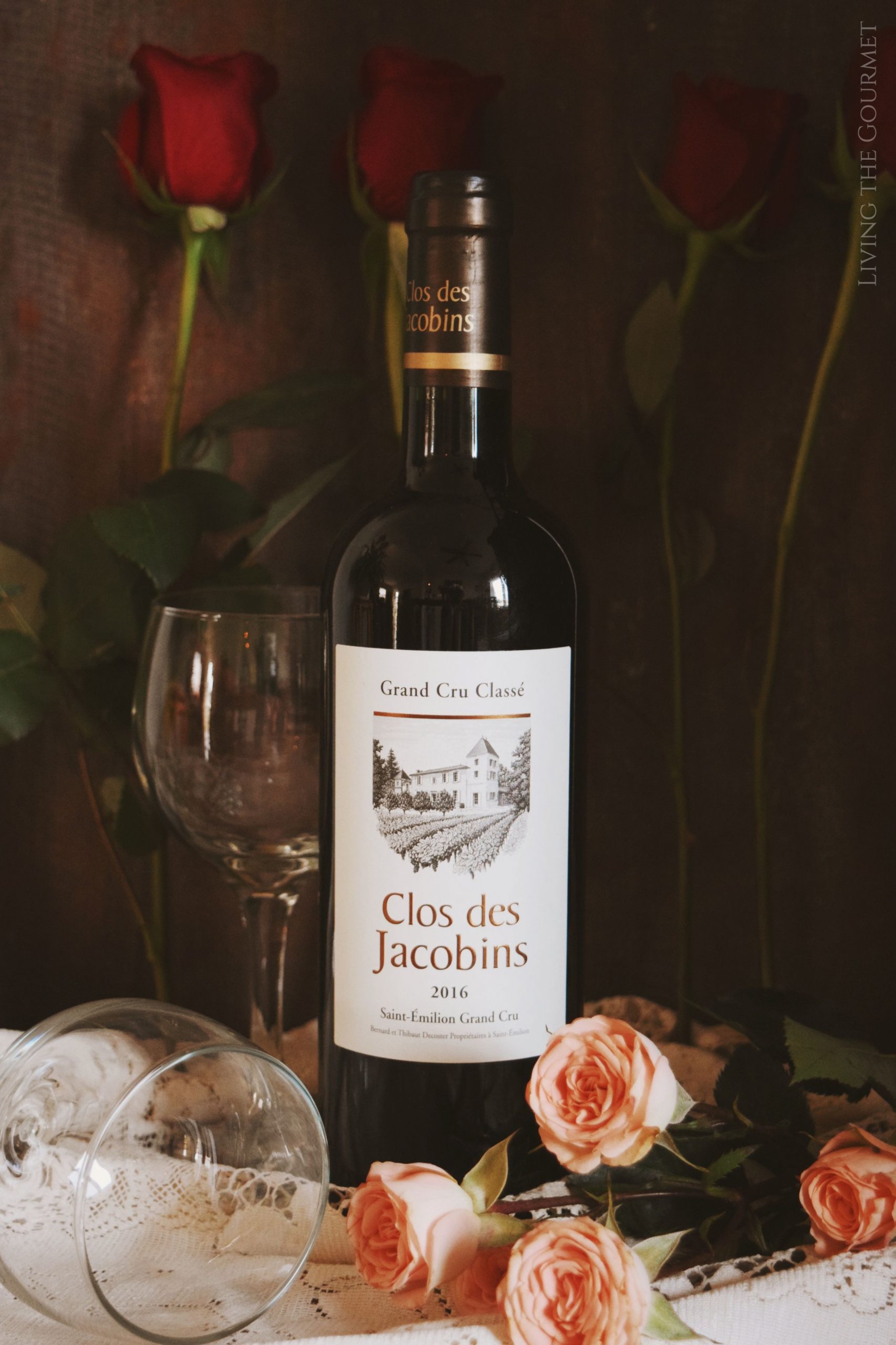 Then we'll be reviewing a 2016 Saint-Emilion Grand Cru Chateau Roc de Candale.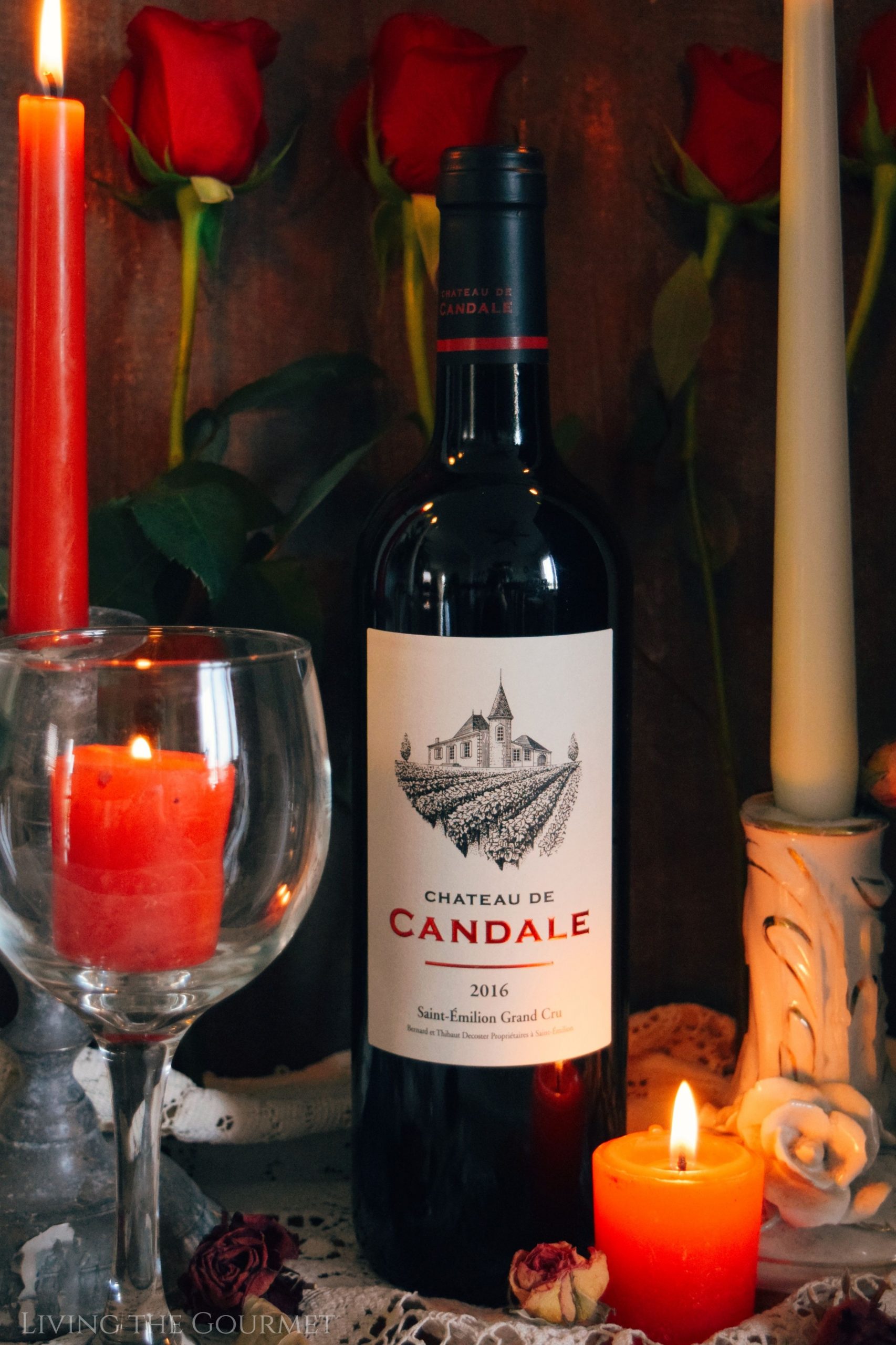 Up next, we'll rate the 2016 Saint-Emilion Grand Cru Chateau La Commanderie.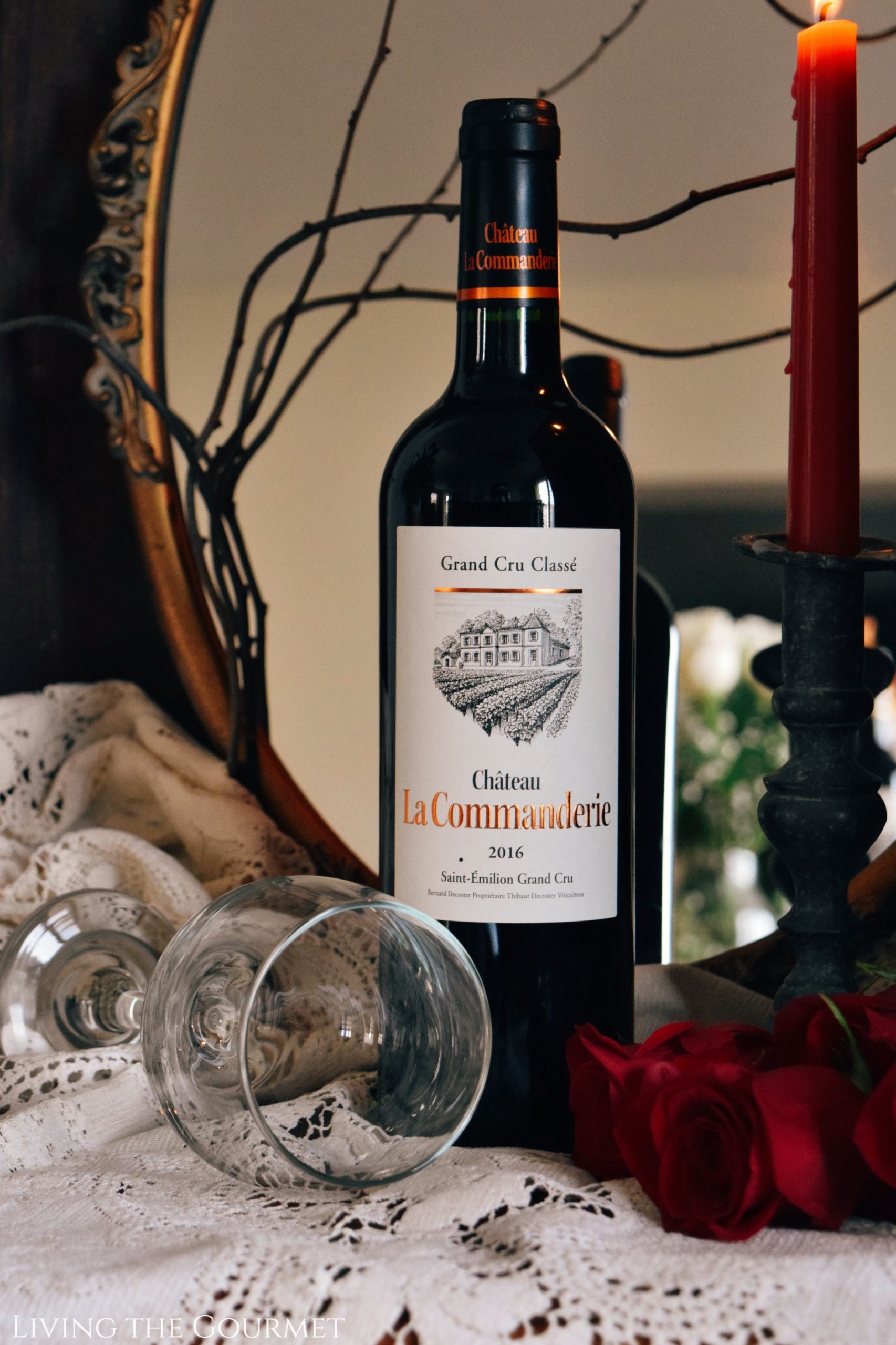 "By Scandale," a 2016 Saint-Emilion Bordeaux-blend, will be next up.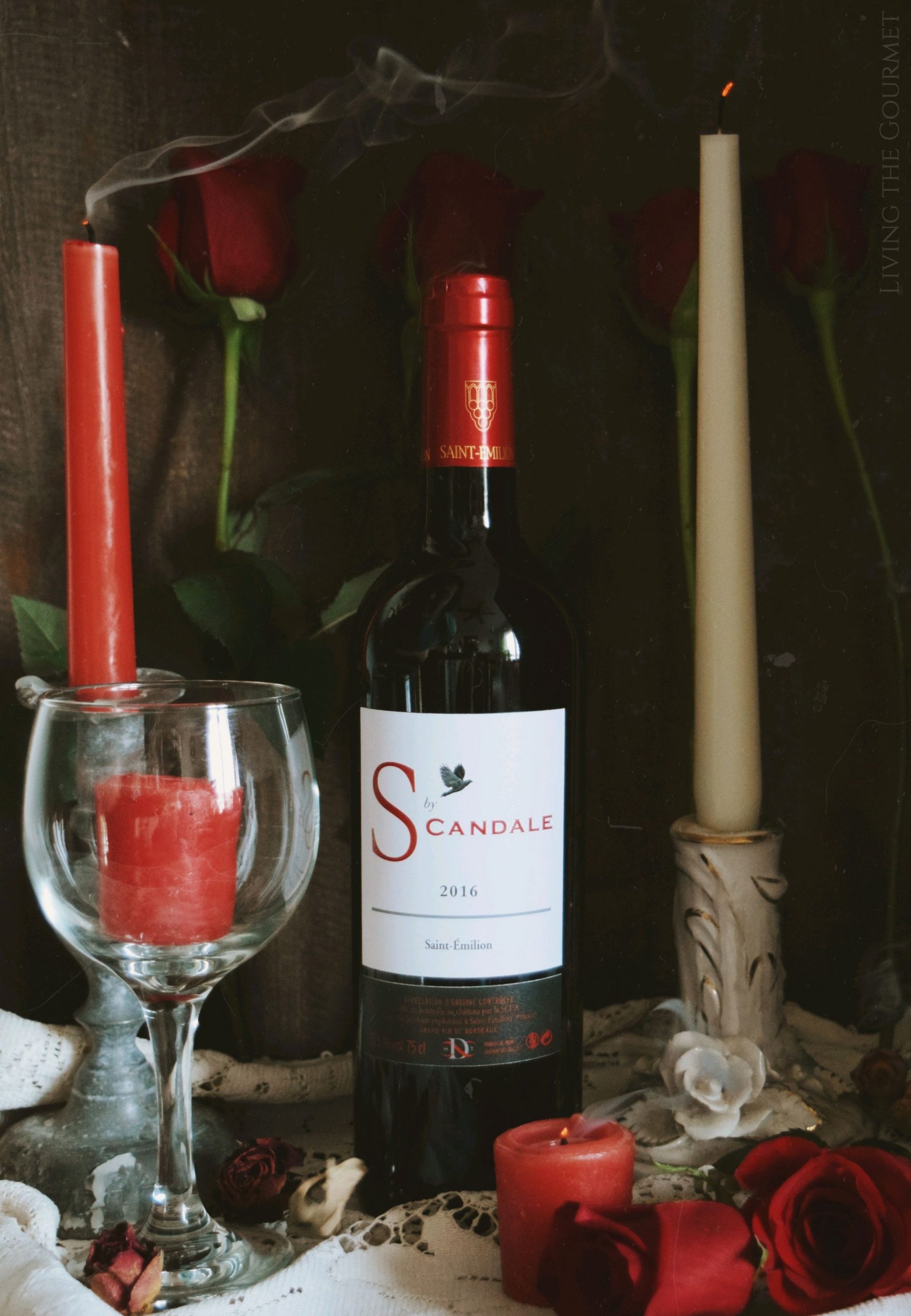 Finally, we'll take a look at the Chateau de Candale, also a 2016 Saint-Emilion Grand Cru.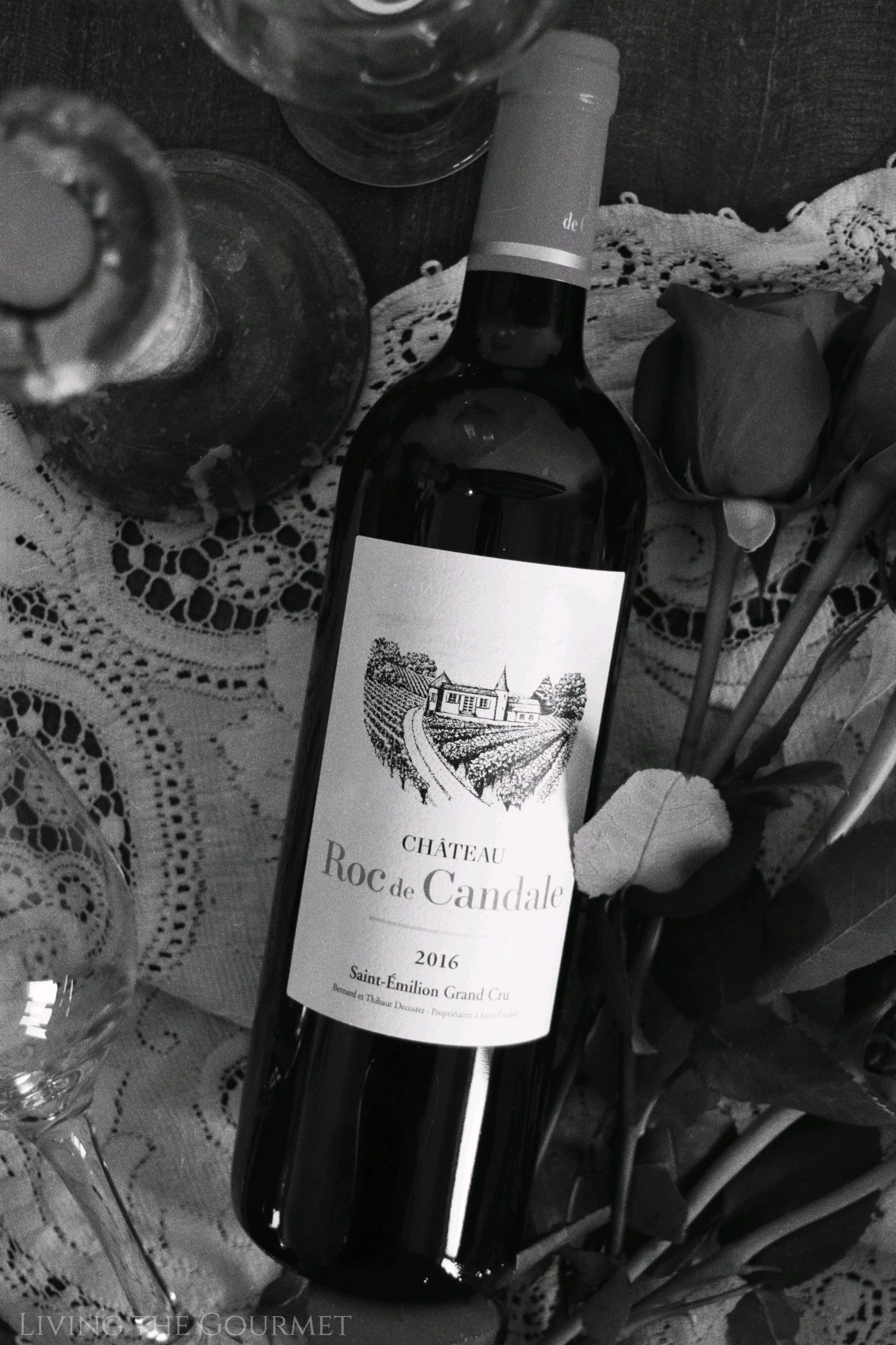 All of the above bottles are Bordeaux-style Red Blends.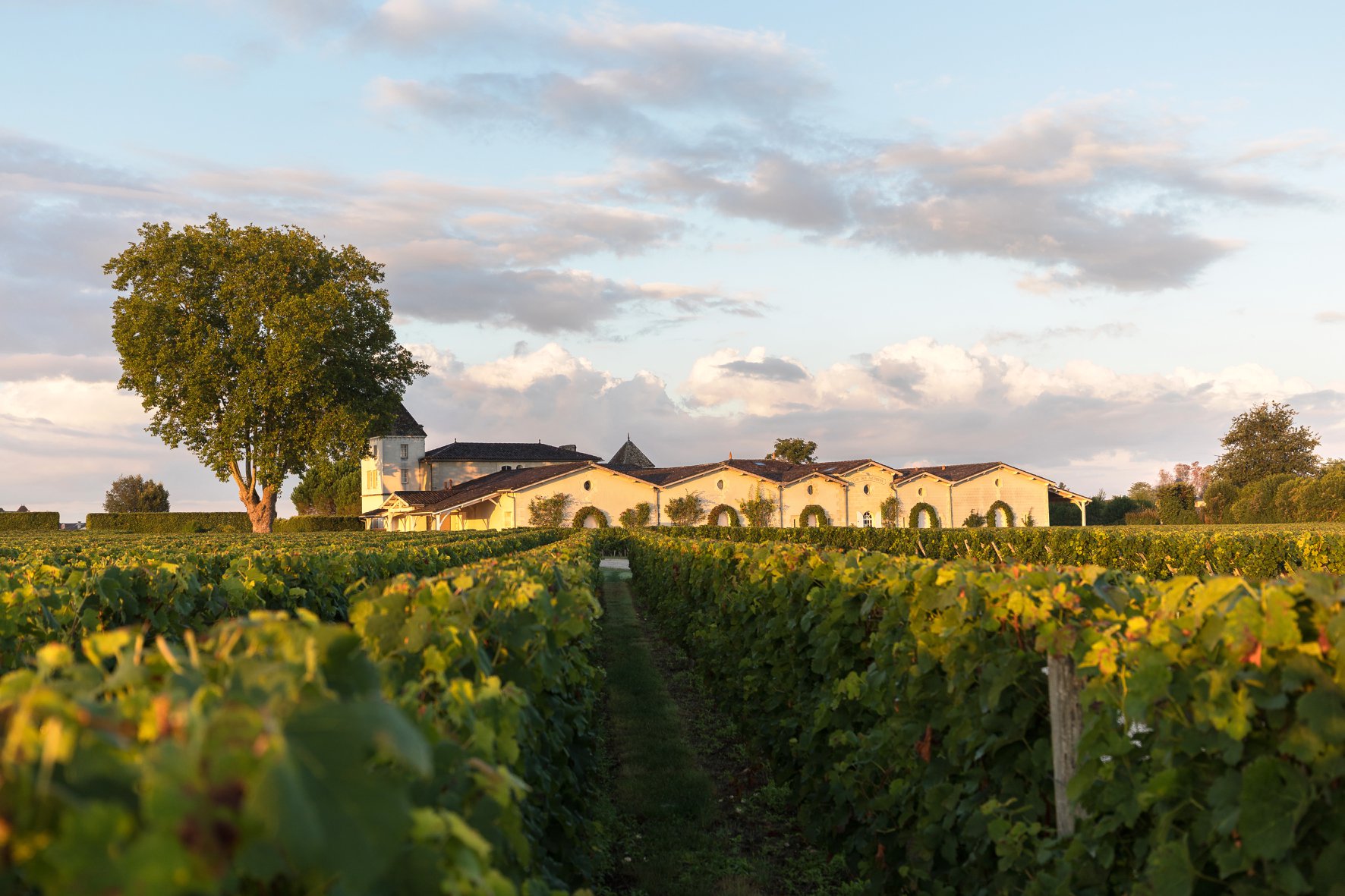 Grand Cru – Marketing? Or a sign of quality?
You'll notice that all but one of today's bottles is dubbed 'Grand Cru,' and that two of the Grand Cru bottles are dubbed 'Classé.' Do those additional titles mean anything? Or, as if often the case, are they merely a marketing ploy?
The answer is perhaps a bit more nuanced than one might think.
For starters, Saint-Emilion is considered a key wine producing area within the vital Bordeaux wine region, both in terms of the quantity 'and' quality of what is produced there. Now, while Bordeaux covers the whole of Aquitaine, Saint-Emilion is centered around the town of Libournais, just east of the city of Bordeaux itself, and just north of Dordogne. Thus, having controls in place – as well as specialized designations – is a necessity.
That said, Saint-Emilion Grand Cru wines 'are' in fact held to a slightly higher standard than the 'main' offerings of the wider Saint-Emilion region. These controls include a lessened vineyard yield (restricted to 5500 liters per hectare as opposed to 6500), a heightened 'must weight' on the grapes (which must have 189 grams of sugar per liter as opposed to 180), though Merlot is exempt from this restriction – note that Merlot and Cabernet Franc comprise the bulk of what is produced in Saint-Emilion. Finally, there is a very slightly 'heightened' alcohol requirement on the finished wine – the wines must contain more than 11.5% alcohol by volume as opposed to the standard requirement of over 11%. Finally, the wine must be allowed to age for an additional fourteen months prior to sale.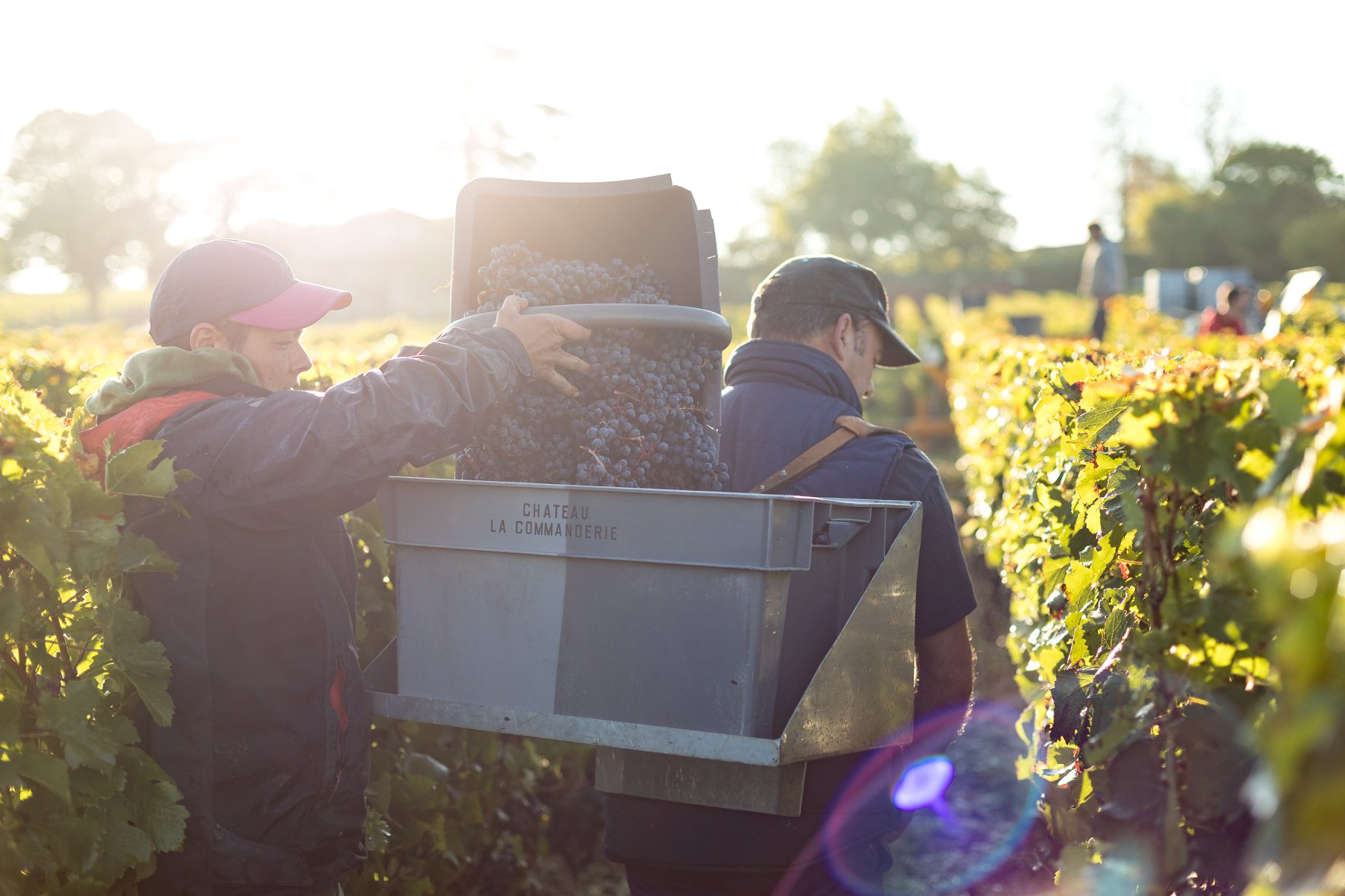 Thus, yes, the Grand Cru designation 'does' have some teeth…or does it?
It must be noted that the controls 'have' come under criticism – especially in recent years. To start, the 'must weight' control is largely superfluous since it exempts Merlot – Merlot comprises some two-thirds of everything grown in Saint-Emilion. Also, the 0.5% increase on the alcohol content is…well, rather silly since there are very few red wines produced in all of Bordeaux that contain less than 11.8%, and I doubt there's a single Saint-Emilion bottle that contains less than 12%. Furthermore, the yield restriction is simply out of date, since that same restriction is enforced throughout much of the rest of Bordeaux's red-wine appellations (I'm looking at you Pauillac).
This begs a very profound question, one that only an expert with years of experience could possibly contrive, and it runs thusly; "What's the point?"
Thus, 'yes' wines that earn the Grand Cru classification 'are' held to an ever so slightly higher standard than others. The Grand Cru Classé wines, especially those within the Premier league, 'are' in fact very high-quality offerings – this is 'not' in doubt.
However, I am of the opinion that the quality of Saint-Emilion wines, especially those with ranked Classé and Premier Classé, is due more to the area's strict panel tastings, and the skill of the winemakers themselves, as opposed to the largely redundant 'controls' behind the Grand Cru listing.
Aromatics and Tasting – The Review
Clos des Jacobins 2016 introduces itself with lush floral and earthy essences. At the risk of using overused and trendy wine-descriptors, I'll describe the aromatics as chiefly being 'forest floor.' However, hints of crushed blackberry and mild spice notes enter the mix as well. On the palate, the wine is very well-textured, featuring a full and coating mouthfeel, carrying notes of dark fruits, chiefly blackberry, with a touch of something 'smoky' lingering in the background.
The Chateau Roc de Candale 2016 features a complex bouquet, with alternating notes of earth and ripe plum, perforated by hints of sharp spice and toasted oak. On the palate, much like 2015's offering, the wine is quite tannic, with a palate of sliced dark cherries, or perhaps stewed plum, with notes of vanilla essence.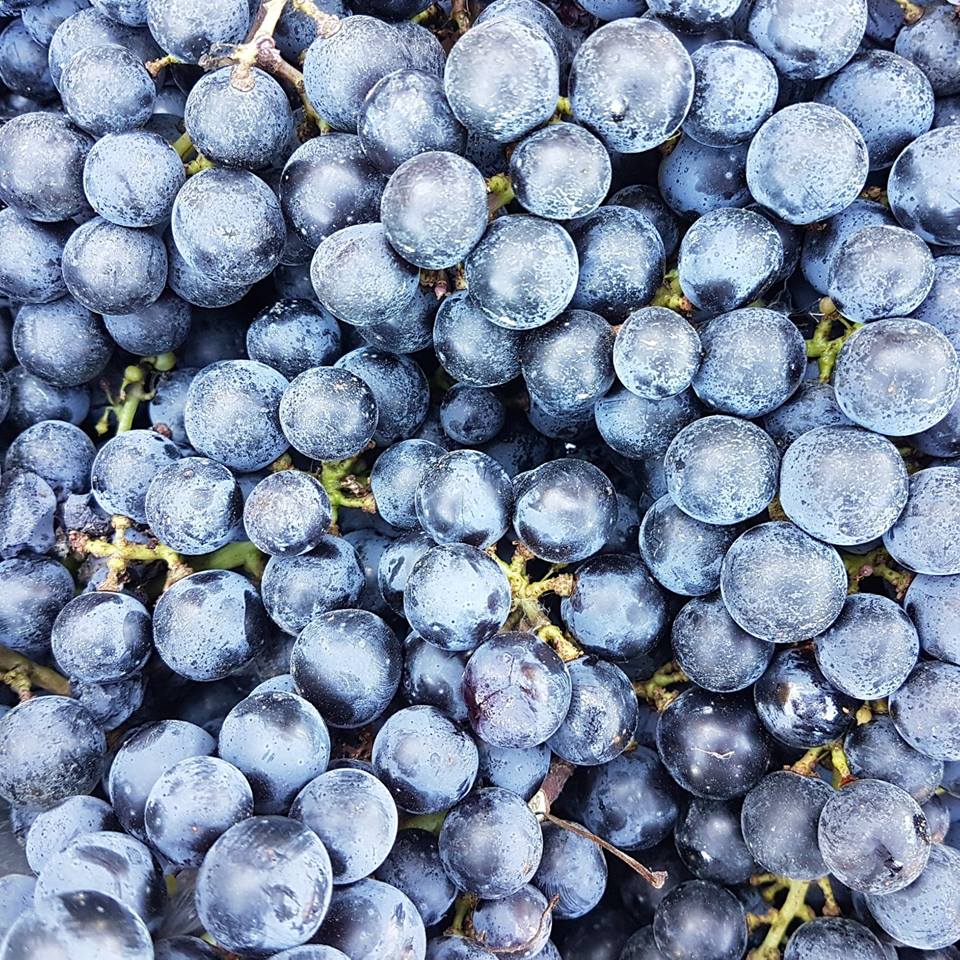 The Chateau La Commanderie 2016 is a thoroughly 'perfumed' wine, featuring dense aromatics of mixed spice, syrupy dark fruit, and assorted wood notes, which vacillate from 'toasted' to 'antique' in their fragrance. On the palate, the wine greets with thick black cherry or ripe plum notes, and just a hint of vanilla.
By Scandale opens with an earthy bouquet, hints of spice peppered throughout, and just a touch of ripe dark berry or perhaps stewed plum. On the palate, the dark fruit notes from the bouquet carry over quite nicely, and are carried on a full mouthfeel, with a long finish. That said, I would suggest allowing this wine to age for another year or two before opening.
The Chateau de Candale 2016 introduces itself with aromas of sliced dark fruit off the top of the glass, veiled over what I'll described as 'mixed earth and spice,' or perhaps faint espresso grind notes, and just a touch of antique wood. On the palate, the wine is excellently textured, very smooth, with the black cherry from the nose pleasantly dominating the flavor profile, with hints of fresh licorice perforating throughout.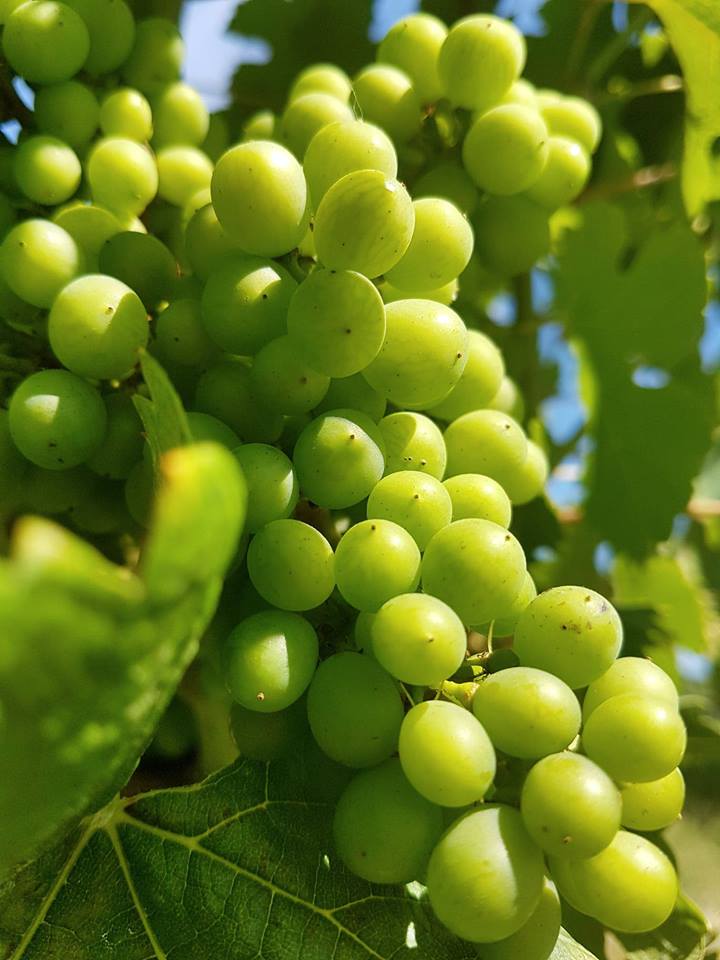 What to Eat – The Pairings
For these bottles, you want to think steak, hearty entrees such as roast duck, or even holiday-style turkey. Burgers would pair nicely as well. Spicy red sauces over pasta would also pair nicely.
1) Steak Platter. You might consider a classic grilled sirloin, marinated in teriyaki and garlic, paired with warmed sesame mixed greens, and roasted tomatoes.
2) Steak Salad. Conversely, you could consider a steak salad, where the steak is crusted in black pepper, and served with sliced roasted peppers, over a bed of arugula, and then glazed in a balsamic vinaigrette.
3) Artisan Burgers. You don't want just 'any' burger with these wines. This pairing has to be done 'just so.' Consider ground sirloin burgers topped with marinated tomato slices, and red onions sautéed with paprika, bread crumbs, red pepper, and parsley, followed by plenty of crisped bacon and Jarlsberg cheese, all assembled on an artisan sesame roll.
4) Eggplant Parmesan. If you're looking for a meatless option, or something that includes a red sauce, a classic eggplant parmesan would pair excellently with today's wines.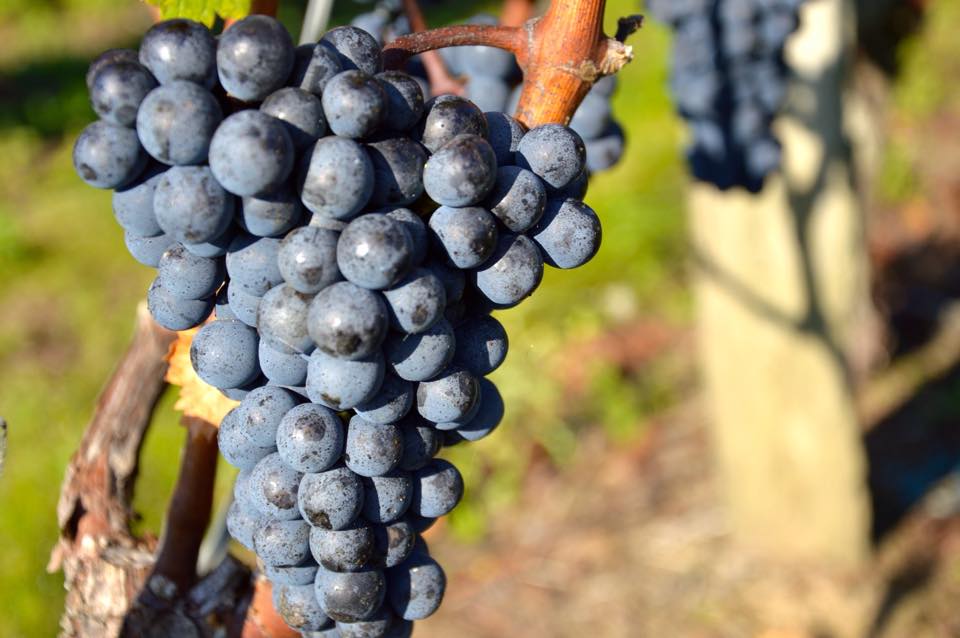 Have you Tried it? Have you tried today's wine? If so, we would love to hear from you! Give us a shout out on Instagram or Facebook with a picture of what you prepared, or let us know down below in the comments how it turned out! We can't wait to hear from you!
3