This post has been brought to you by Long Island Wine Country. All opinions expressed are my own. The following message is intended for those 21+. Please enjoy responsibly.
Today we're sampling six different bottles from Long Island's Pindar Winery, Jason's Vineyard, and Duck Walk Vineyards.
Up first, I'll be providing you with a brief overview of Long Island as a wine region, and trying to pin down the keys behind the island's renowned wines. After that, I'll be reviewing the wines themselves, and then provide you with some pairing suggestions.
Now, without further delay, let's start tasting.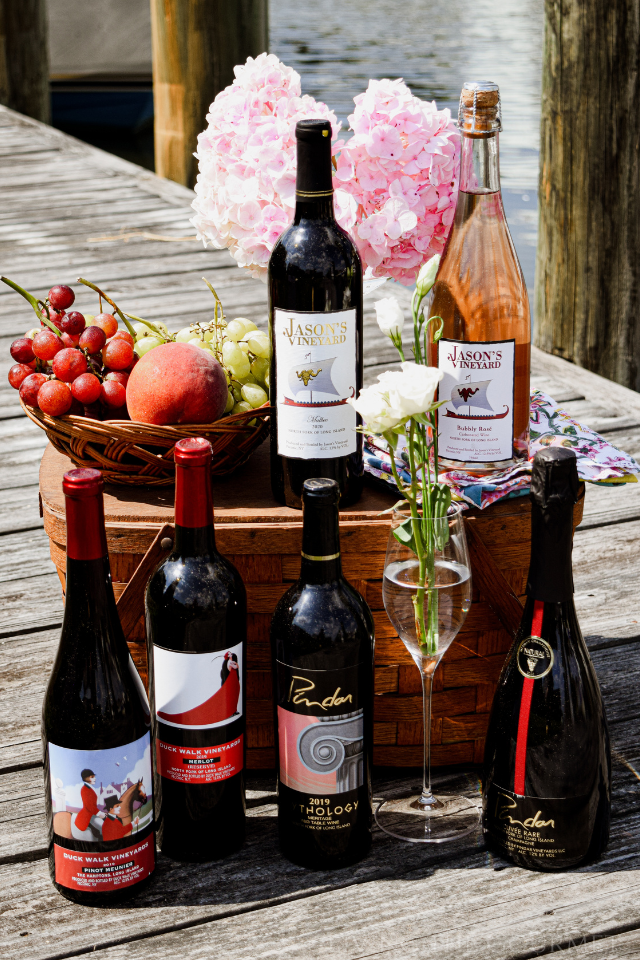 The Where – Long Island, NY
In the world of wine, Long Island, New York, has emerged as an unlikely success story, carving out a unique and remarkable niche for itself. Its story is one of evolution, where history, terroir, and innovative winemaking have coalesced to establish Long Island as a destination renowned for its exceptional wine quality.
When one thinks of Long Island, diverse images come to mind, from the bustling urban hubs of Brooklyn and Queens to the suburban expanses of Nassau County and the pristine landscapes of the Hamptons. Are these generalizations? Certainly, but they are justified.
However, it's crucial to note that the basis for these generalizations is relatively recent. In the late 1970s and early 80s, Long Island was quite different. Except for Kings and Queens Counties (Brooklyn and Queens), it was predominantly inhabited by farmers and fishermen.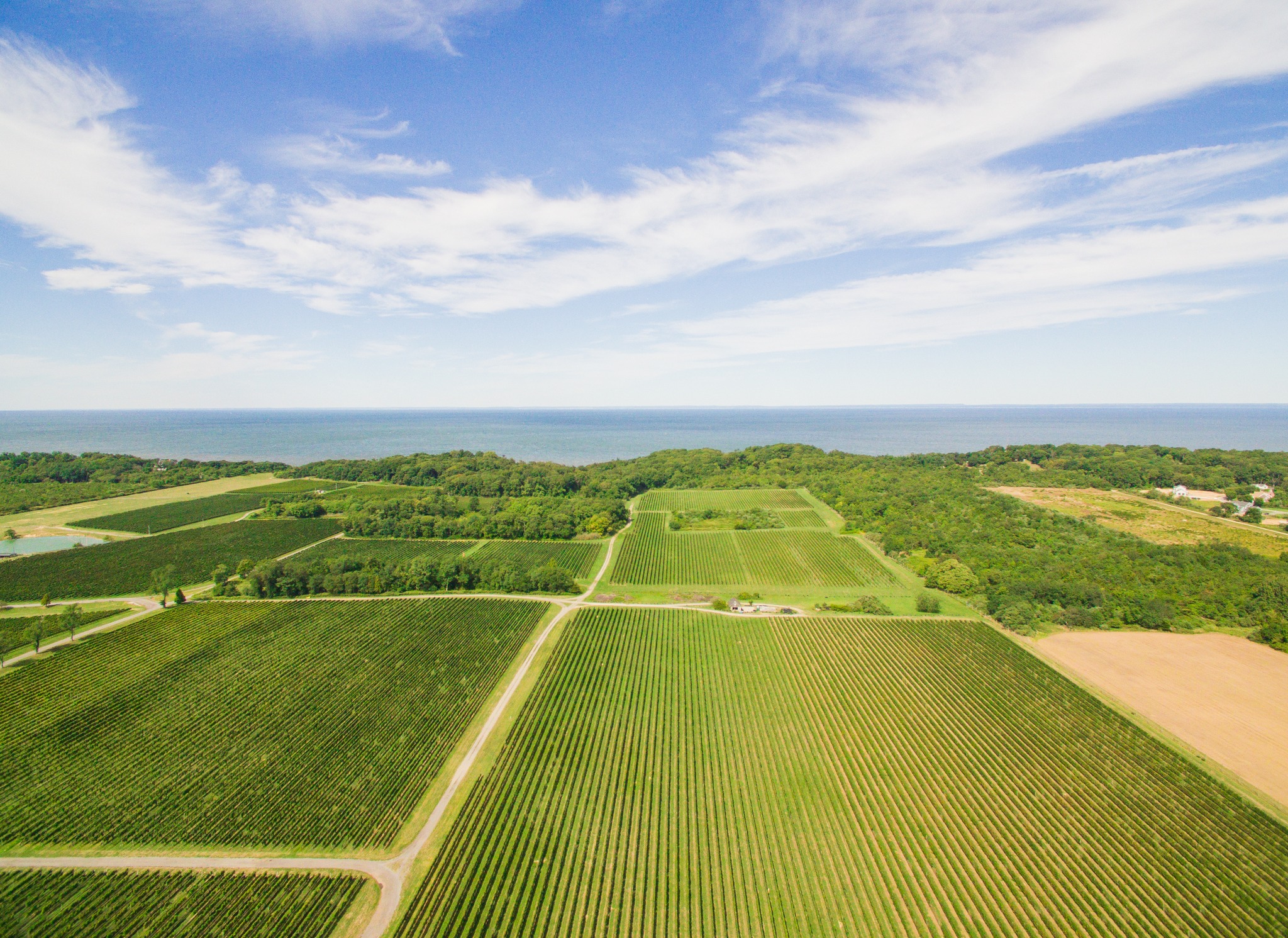 Those of us of a certain age remember Long Island as a patchwork of local farms crisscrossed by tranquil two-lane roads, blissfully devoid of traffic.
Shopping for 'locally grown produce' wasn't a trend; it was a way of life. We often frequented local farm stands with our families for everything from tomatoes and corn to string beans and apples. Back then, Long Island was undeniably rural.
However, a rapid and intentional transformation ensued. The end of agricultural subsidies led to skyrocketing land prices, forcing farmers to sell their plots. As farms were replaced by paved developments, local growth was fervently encouraged and heavily subsidized, effectively turning Long Island into a suburban extension of New York City.
Interestingly, at the same time, just as the last generation of farmers sold their land, the first seeds of a different agricultural venture were planted - Long Island's very first vineyard, established in 1973. This single act would eventually transform Long Island into a critically acclaimed wine region within a mere four decades, giving rise to renowned wineries like Pindar.
With this in mind, the idea of Long Island as a wine region might seem as incongruous as, well, Long Island as a wine region. Let me elaborate.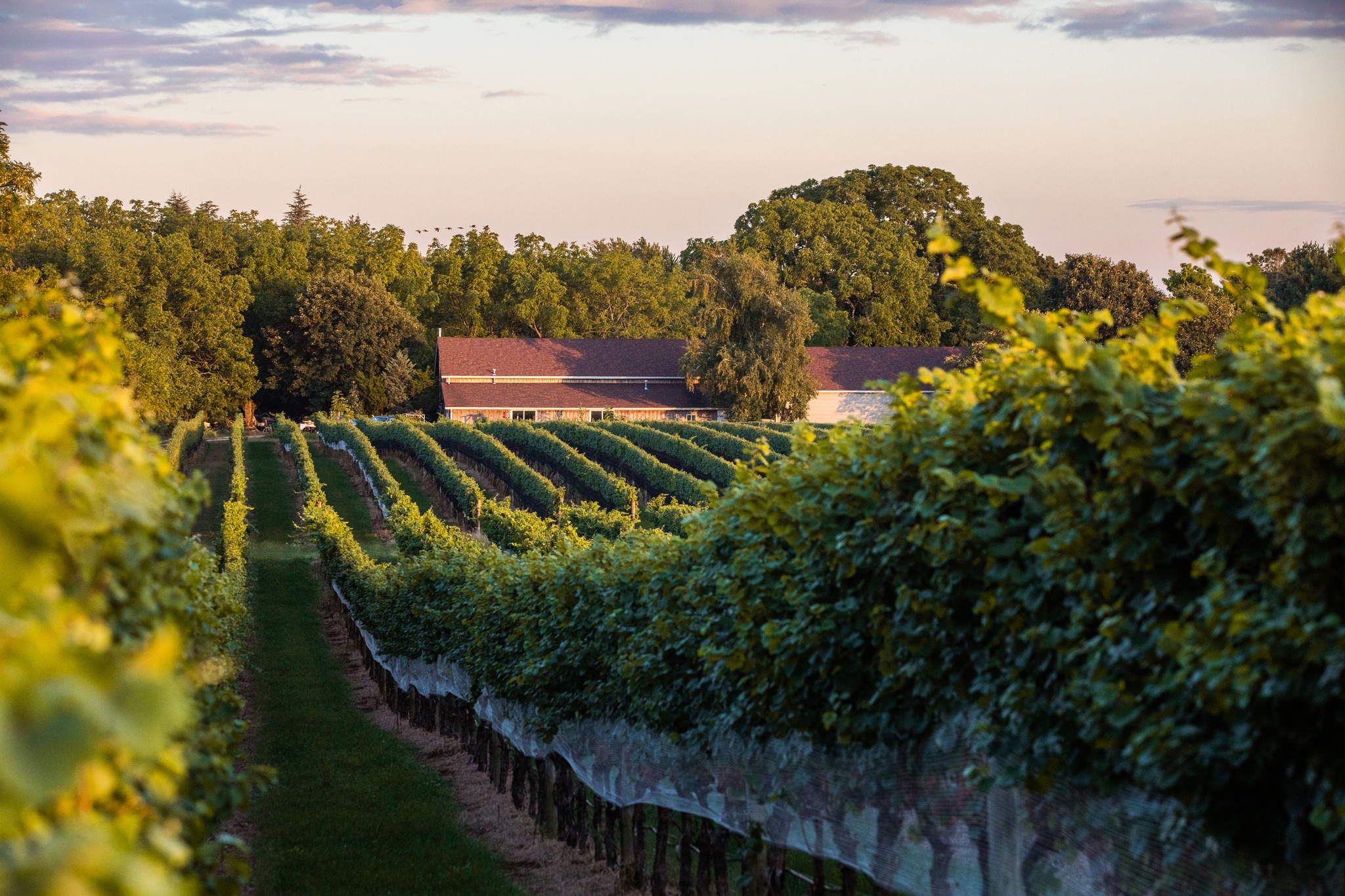 In contrast to the ancient winemaking traditions in Greece and Italy, which date back to prehistoric times, Long Island's winemaking history is relatively young, spanning just four decades. Its geography, particularly the forks where most vineyards are located, is far more compact compared to regions like Mendoza or Napa. Nor are there any towering foothills or volcanic soil to leverage.
Long Island's maritime climate is marked by heavy rains that can devastate crops and droughts that challenge even the hardiest vines. Add in the risks of flooding, hurricanes, notorious Nor'easters, severe winters, and exorbitant land prices, and one might wonder why winemakers would choose this area.
Yet, despite these challenges, Long Island wines are considered by numerous critics to be the finest on the Eastern seaboard. The Wine Industry Advisor noted in a January 30th, 2018 article that "Long Island wines have earned their place among the top tier of American wines."
The top Long Island wines are celebrated for their exceptional balance. Restaurateur Mike Mraz, quoted in a 2012 Saveur article, aptly describes Long Island wine as not overly earth-driven and rustic like the Old World nor overly fruit-forward like the West Coast. Instead, it strikes a harmonious balance.
So, what explains the success of Long Island wines? Dedicated winemakers meticulously selecting vines and plots and caring for them with unwavering commitment. In essence, Long Island wines are a testament to ingenuity and dedication.
Now, with the background and context established, let's turn our attention to today's wines.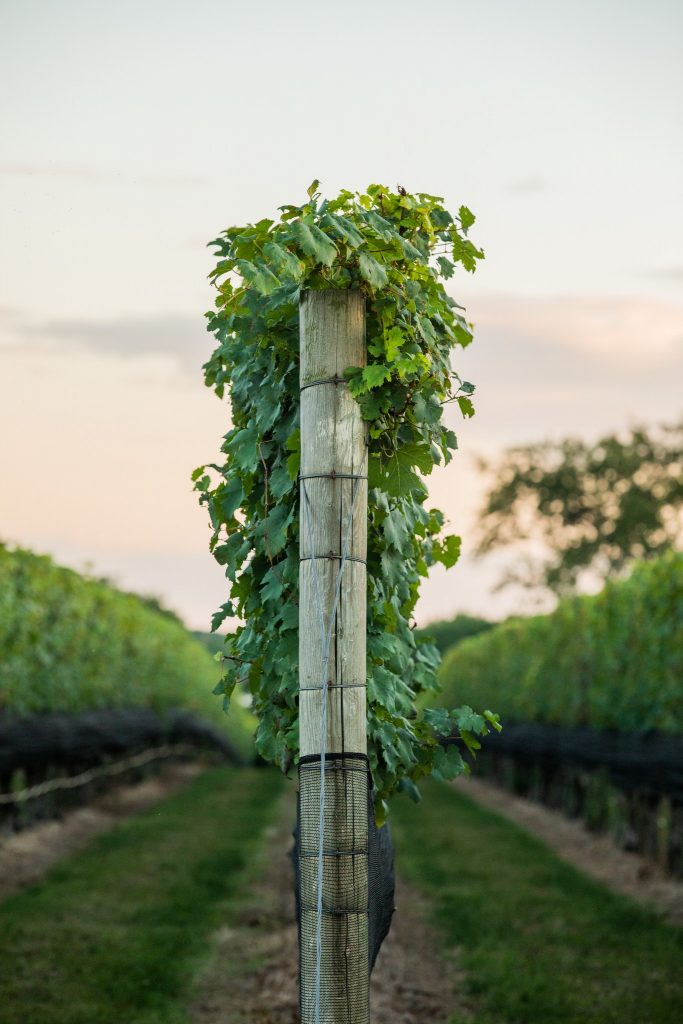 Key grape varieties that have thrived on Long Island include:
Merlot: Often hailed as the king of Long Island grapes, Merlot flourishes here, boasting lush fruitiness and velvety textures. Long growing seasons contribute depth and complexity, yielding wines with notes of plum, cherry, and delicate spice.
Cabernet Franc: Displaying a captivating balance between red fruit vibrancy and herbal nuances, Cabernet Franc grapes develop exceptional character in Long Island's terroir. Wines reveal notes of red currant, bell pepper, and hints of tobacco.
Chardonnay: Long Island's Chardonnay wines are notable for their vibrant acidity and fruit expression. From crisp and mineral-driven to creamy and complex, these Chardonnays showcase notes of green apple, citrus, and subtle oak influence.
Now, with all of that background and explanation out of the way, we finally come to today's wines.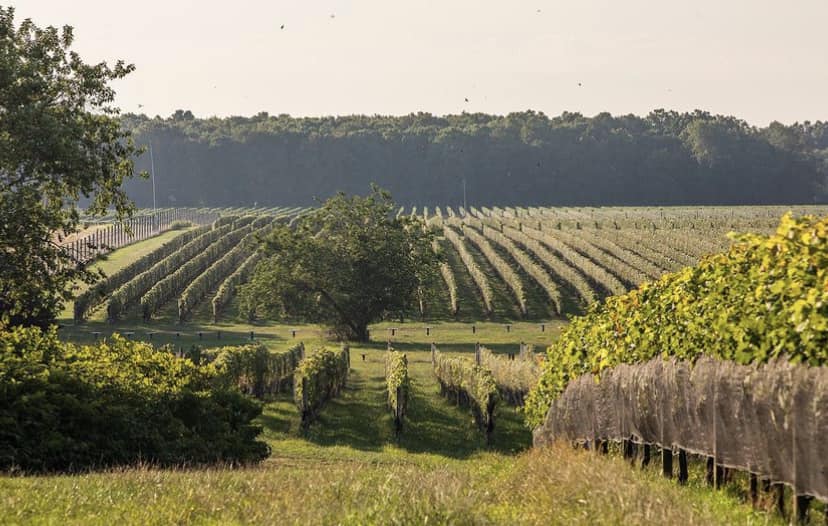 The Bottle – A Showcase
Today we're reviewing Duck Walk Vineyards' 2019 Pinot Meunier.
Next, we'll be taking a look at Duck Walk Vineyard's 2019 Merlot.
After that, we'll be sampling Jason's Vineyard's 2020 Malbec.
Then we'll be moving onto Jason's Vineyard's Bubbly Rose.
We'll also be taking a look at Pindar's 2019 Mythology.
And we'll be ending off on Pindar's Cuvee Rare.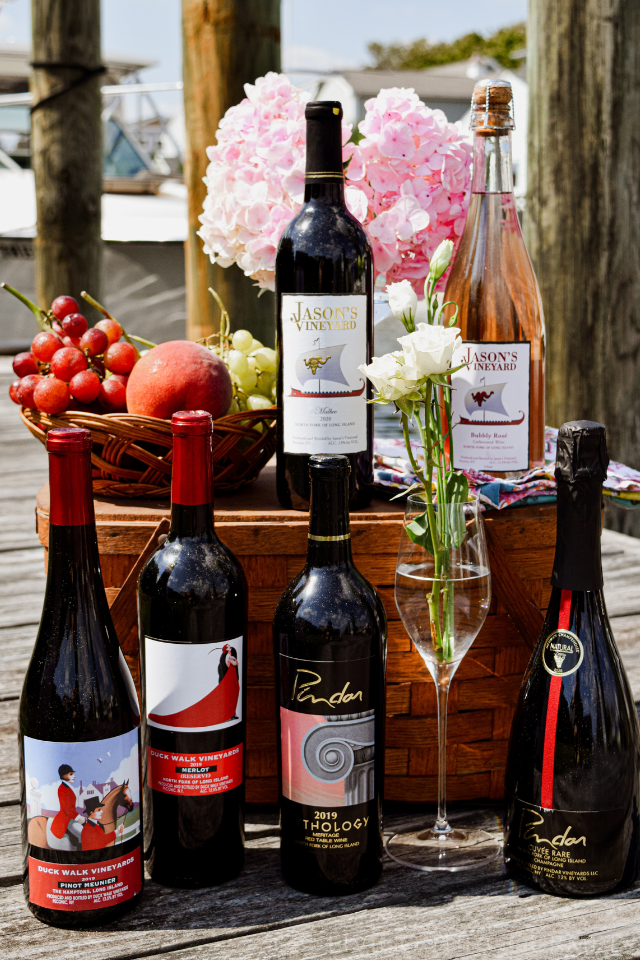 The Review – Tasting and Aromatics
Duck Walk Vineyards 2019 Pinot Meunier: In the glass, the wine presents a translucent ruby. Off the top of the glass, the wine features red berries, lush wildflowers, and subtle hint of spice. Delicate hints of cranberry and raspberry manifest deeper into the glass. On tasting, the wine features juicy red currants, and copious pomegranate, set against a faint background of earthiness. The texture is supple, with gentle tannins that add just enough structure to not overpower the wine's otherwise delightful finesse. The wine features a vibrant acidity, which gives this Pinot Meunier a refreshing lift.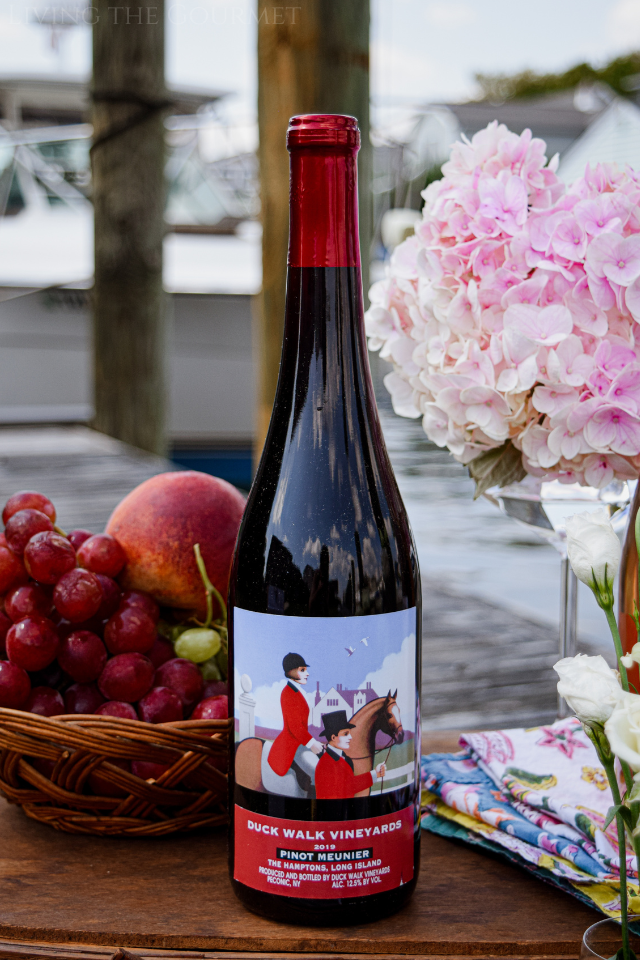 Duck Walk Vineyards 2019 Merlot: In the glass, the wine features a deep garnet hue. The nose is an inviting bouquet of ripe red cherries, blackberries, and just a hint of vanilla spice. This layered aromatic profile evokes memories of a sun-drenched vineyard and the maritime breeze. On the palate, the velvety tannins frame flavors of dark plum, blackcurrant, and a barely-there hint of cocoa. The wine is given vibrancy by a balanced acidity.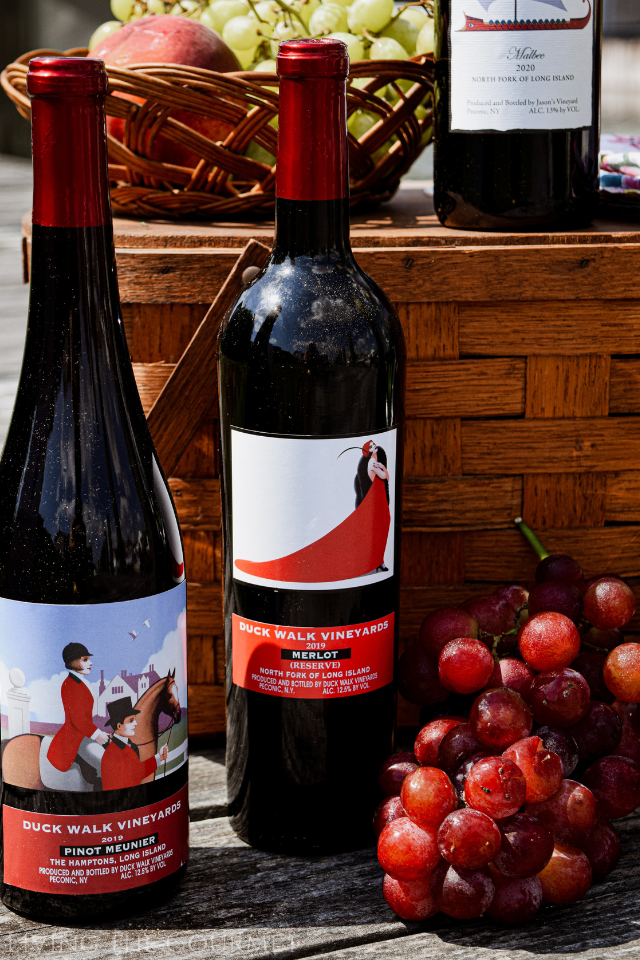 Jason's Vineyard 2020 Malbec: The wine introduces itself with a deep, inviting garnet coloration that hints nicely at its depth and complexity. The nose offers an intriguing blend of dark berries off the top of the glass. Midway into the glass, black cherries and a hint of spice manifest, adding depth to the bouquet. On the palate, the wine is rich and velvety, carrying flavors of ripe plum and blackberry. The wine coats the mouth, leaving behind notes of cocoa. The tannins are very well integrated, creating a structured yet very approachable wine.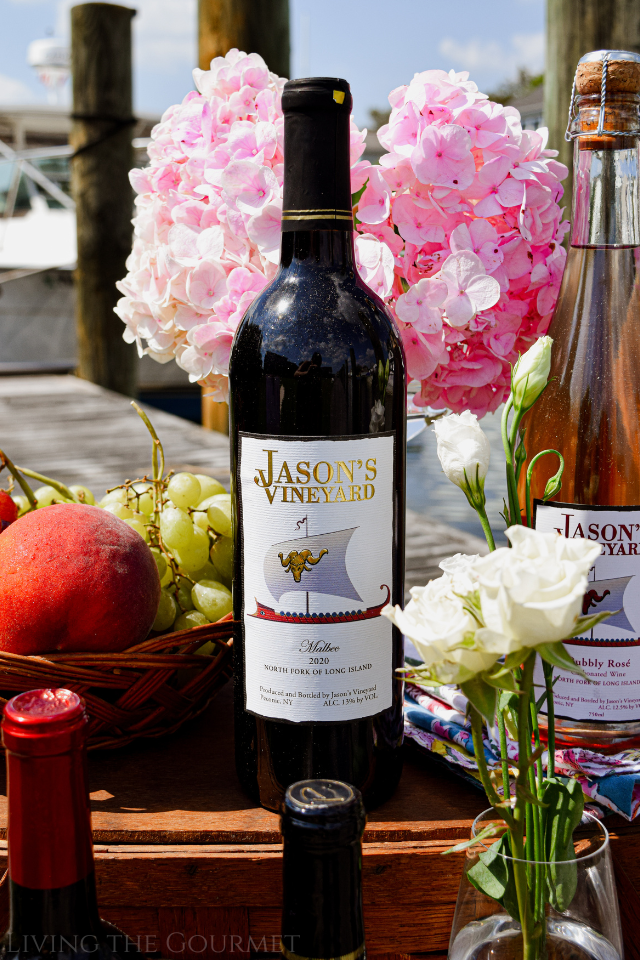 Jason's Vineyard Bubbly Rose: In the glass, the bubbly beckons with a lovely rose petal hue. The effervescence dances with vibrant energy, with playful red berries and wild strawberries wafting off the top of the glass. On second whiff, a touch of citrus deepens the bouquet. On the palate, the wine is instantly vivacious, with juicy flavors of raspberry and cranberry carried on a lively effervescence. A subtle hint of watermelon adds to the wine's playful and bright profile. Very pleasant.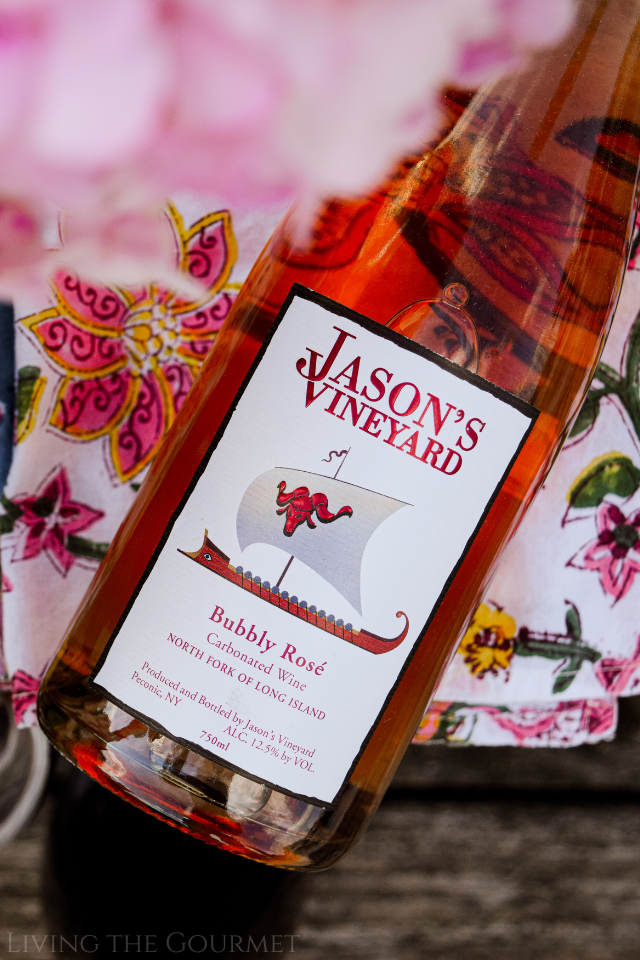 Pindar's Mythology: The wine introduces itself with a deep, vibrant garnet hue that beautifully catches the light. Off the top of the glass expect aromas of dark cherries, blackberries, and a hint of cedar. These aromas mature deeper into the glass, alongside a touch of either toasted oak or antique wood. On the palate, the wine features lush ripe fruit notes, think plum, blackcurrant, and a touch of tobacco, with a pleasant background of vanilla.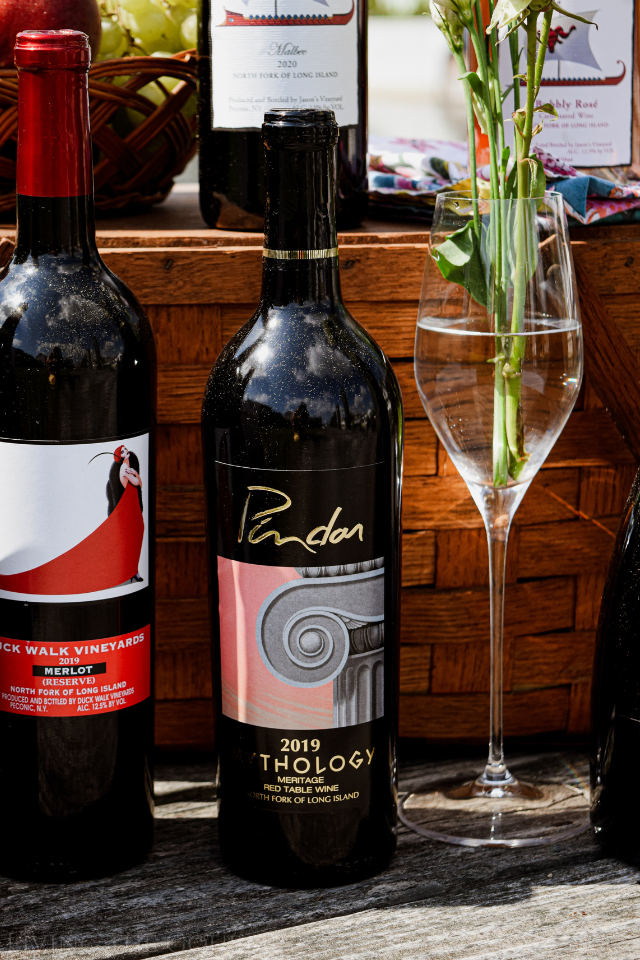 Cuvee Rare: The wine presents itself with a luminous pale gold hue. White blossoms, citrus, and a touch of toasted brioche waft off the top of the glass. On sampling, crisp green apple is at the forefront, dusted with zesty lemon, with hints of pear linger in the background, all framed by a fine mousse that adds a luxurious texture to every sip.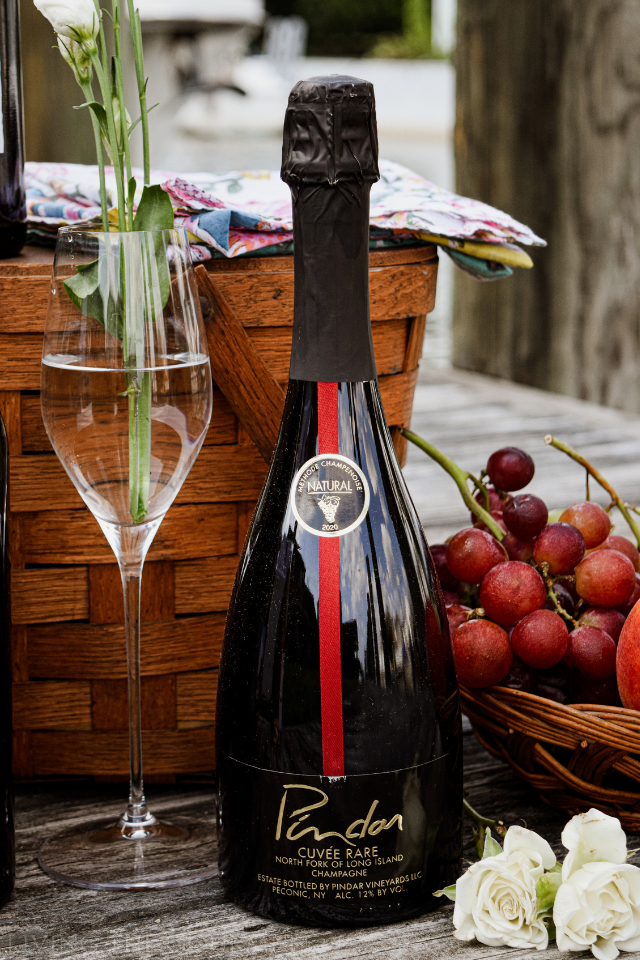 What to Eat – The Pairings
The 2019 Pinot Meunier: Consider roasted duck breast with a berry reduction, grilled wild mushroom risotto, or even a charcuterie board featuring artisan cheeses. This wine's balance and vibrancy make it a delightful addition to your exploration of Long Island's viticultural treasures.
The 2019 Merlot: Consider pairing it with roasted duck, hearty mushroom risotto, or a well-marbled steak. The wine's lush texture and inviting finish create a harmonious marriage of flavors.
The 2020 Malbec: Think hearty fare, such as grilled steak with a red wine reduction, savory lamb stew, or even a rich mushroom risotto.
The Bubbly Rose: Pair Jason's Vineyard's Bubbly Rosé with an array of appetizers, from delicate smoked salmon canapés to bruschetta topped with ripe tomatoes and fresh basil. Its versatile nature makes it an ideal companion for festive gatherings.
The Mythology: Consider indulging in a grilled ribeye steak, roasted wild mushrooms with thyme, or even a hearty eggplant Parmesan.
The Cuvee Rare: Consider pairing it with delicate seafood dishes like lobster bisque, seared scallops, or even a selection of freshly shucked oysters.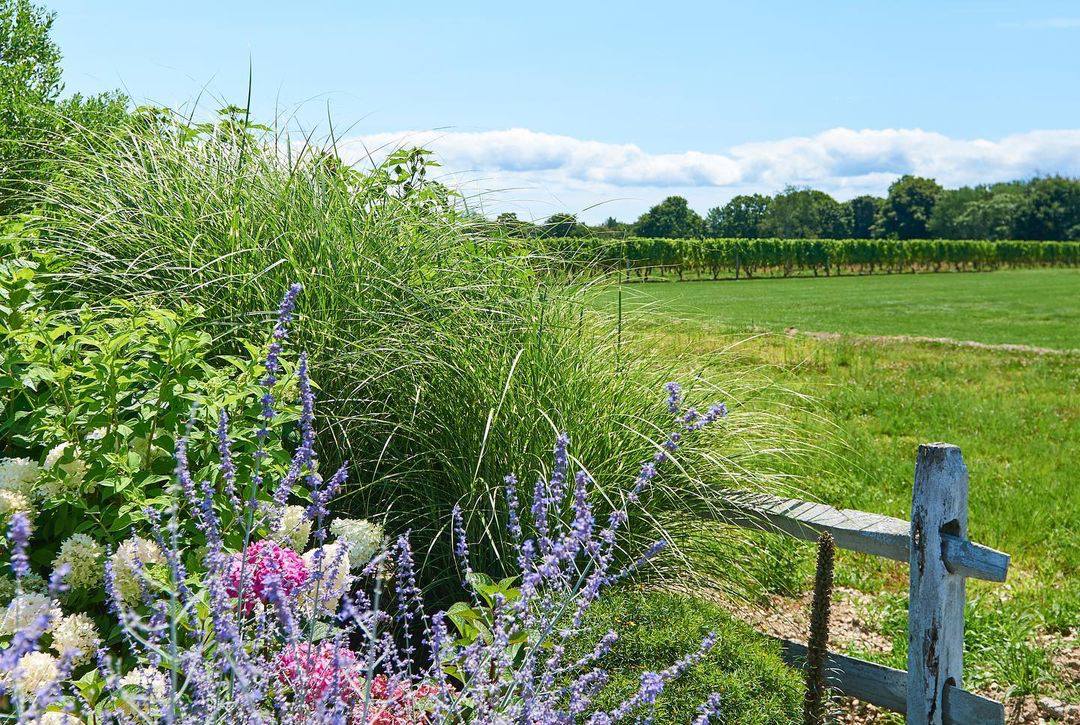 And that's our review of these six lovely wines from Long Island. If you enjoyed this review or tried any of the pairings, let us know in the comments below.
As always, be sure to follow us on Newsbreak and MSN for even more great recipes and articles.
Cheers!
0