With just a handful of ingredients and a short amount of time, you can have an effortlessly elegant meal ready with this classic Spaghetti Carbonara.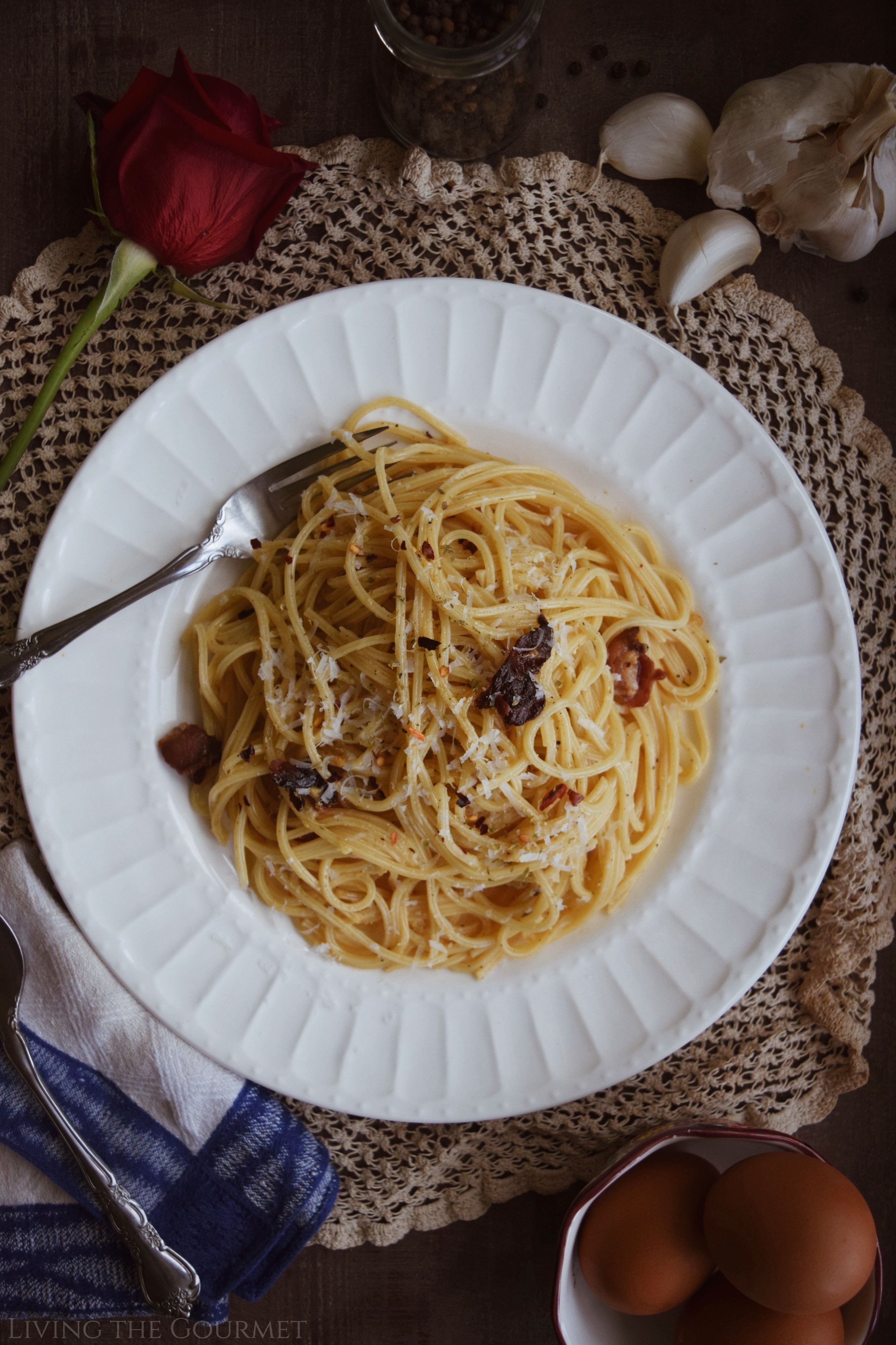 LET FOOD DO THE TALKING
There is an age-old saying by Virginia Woolf, "One cannot think well, love well, and sleep well if one has not dined well." Is there any truer statement?
Today's dish evokes many feelings, memories, and moods – pasta. The language of love itself. Is there anything pasta cannot cure? It can be hearty, it can be light; it can be dressed up or served simply. No matter how you are feeling, pasta can help, and no matter what you are trying to convey, pasta can say it for you.
It has been a while since I've shared a pasta dish here on LTG and lately I've had a longing for a plate of spaghetti. It's been that way since I recently discovered the 1986 movie, Heartburn.
Funny how when I watch a Meryl Streep film I'm encouraged to get into the kitchen. It's Complicated always leaves me delighted yet hungry for chocolate croissants, and Heartburn left me hungry for Spaghetti Carbonara. Enter today's recipe.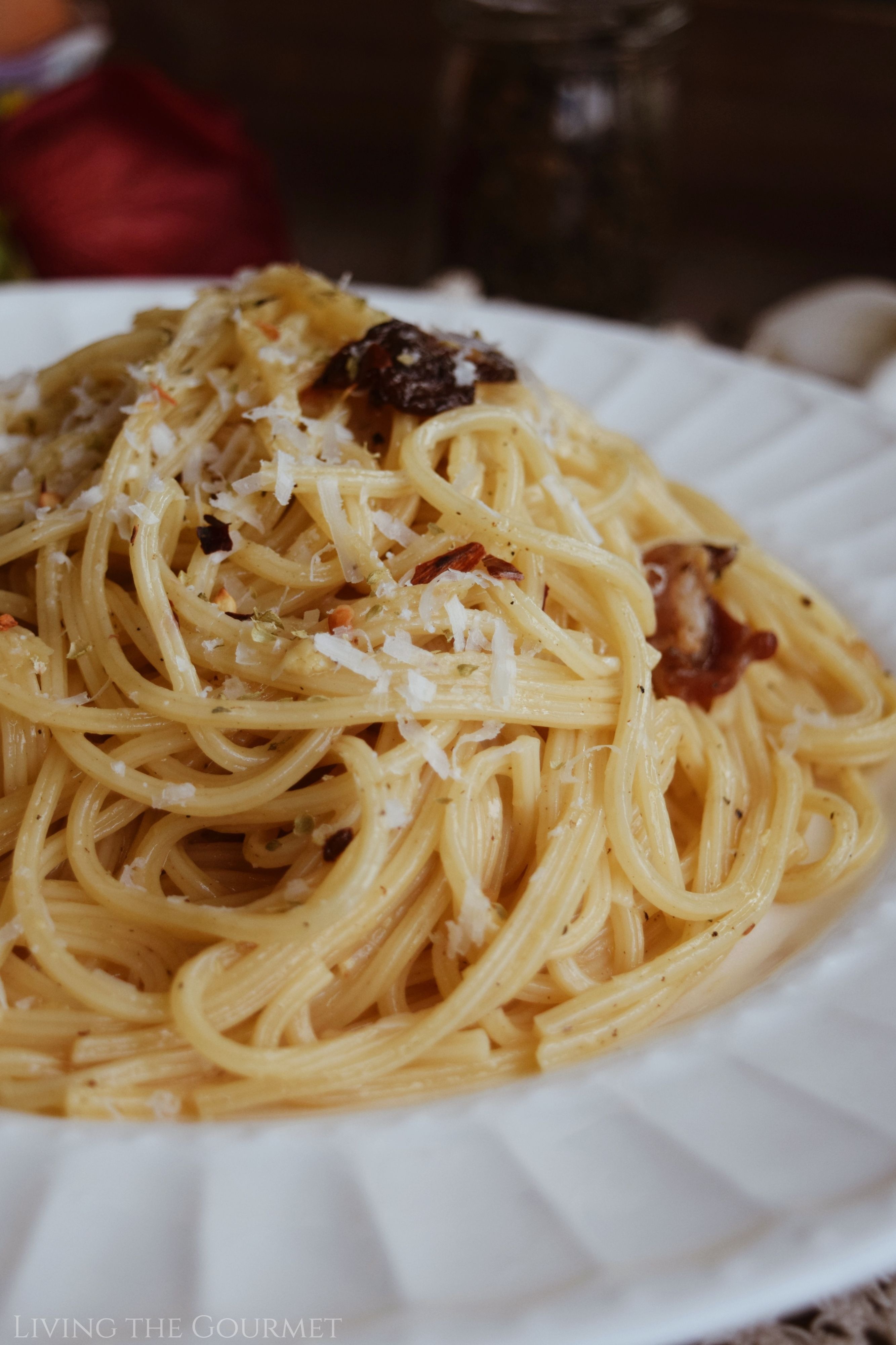 I'll set up the scene for you quickly. After a whirlwind romance, between food writer, Rachel (Meryl Streep) and political columnist, Mark (Jack Nicholson) at a wedding reception, the two spend the night together. Afterwards, Rachel makes the best midnight Spaghetti Carbonara and serves it on a single plate with two sets of a fork and spoon.
Spaghetti in the wee hours of the morning shared between hushed lovers – that should be the new definition of romance.
I digress. Let's get back to today's recipe...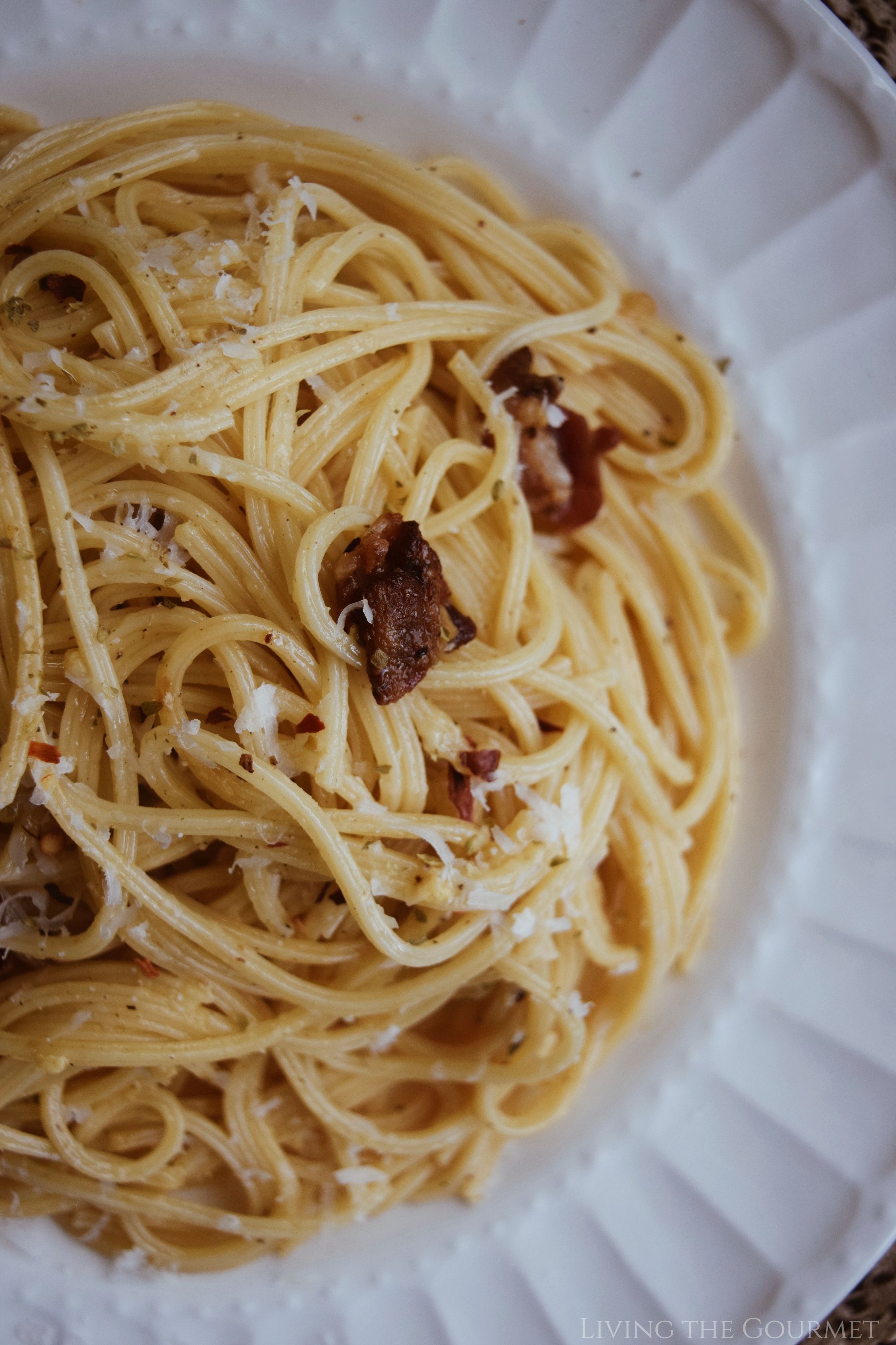 One may not exactly think of putting up a pot of boiling water for pasta in the middle of the night (ahem, unless you want to woo your lover), but this dish will make you second guess everything. Put the cereal away and any other pantry snack you might rummage and find. Spaghetti Carbonara is deceptively easy to make and calls for just a handful of ingredients.
Treat yourself and others to this dish if you really want to go to sleep satisfied.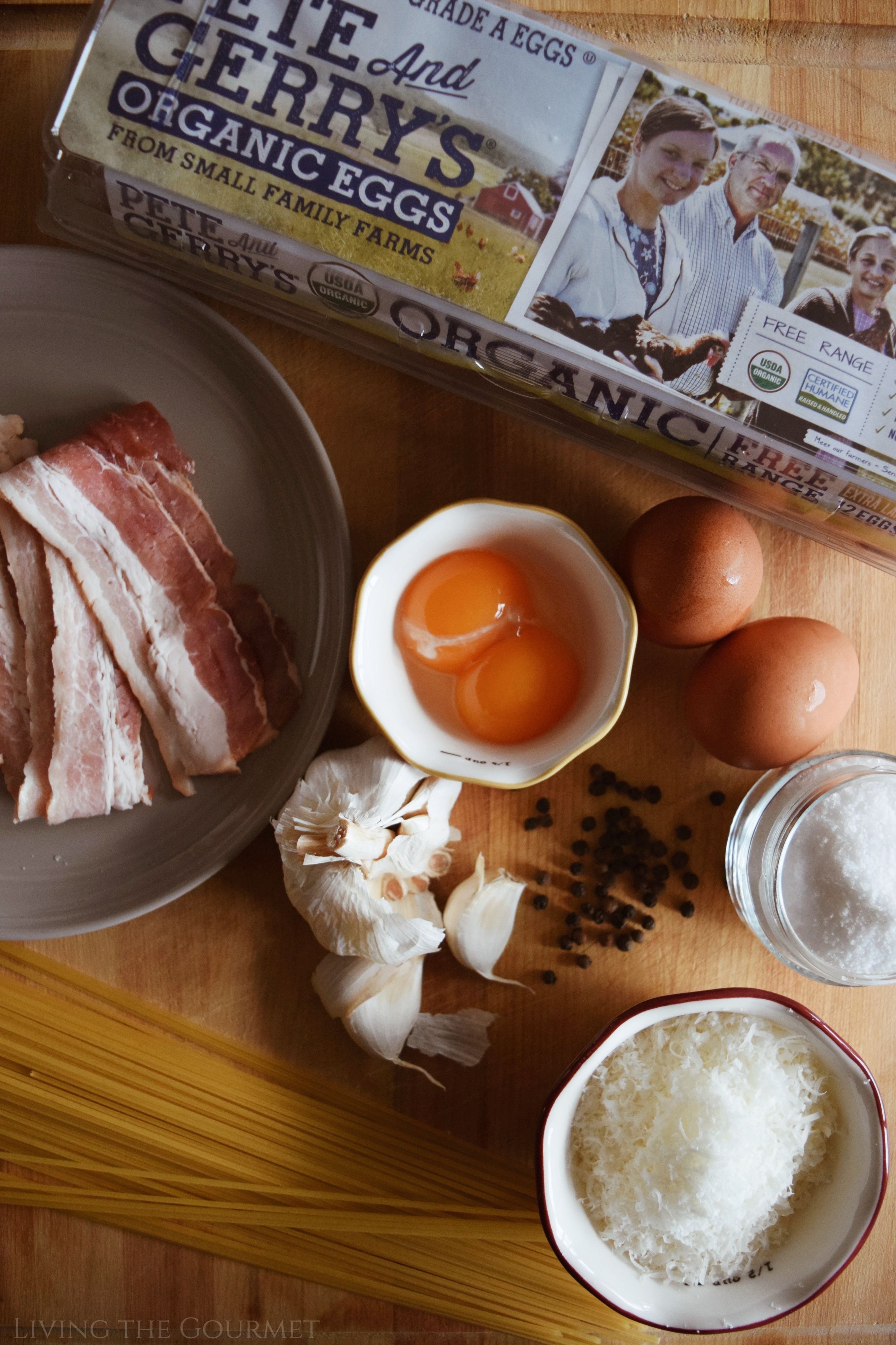 Begin by putting up a pot of well-salted water and while it heats to a boil, prepare everything else. It should take no longer than 15 minutes tops.
Meanwhile, in a large frying pan, crisp some pancetta (or bacon) then add in your garlic.
If you're unaware of what Carbonara is, the first thing you will notice if you are served this dish is its creaminess. Yet, the dish isn't heavy or cloaked in a thick, visible sauce. You might not be able to put your finger on it, but regardless, you'll devour it with gusto.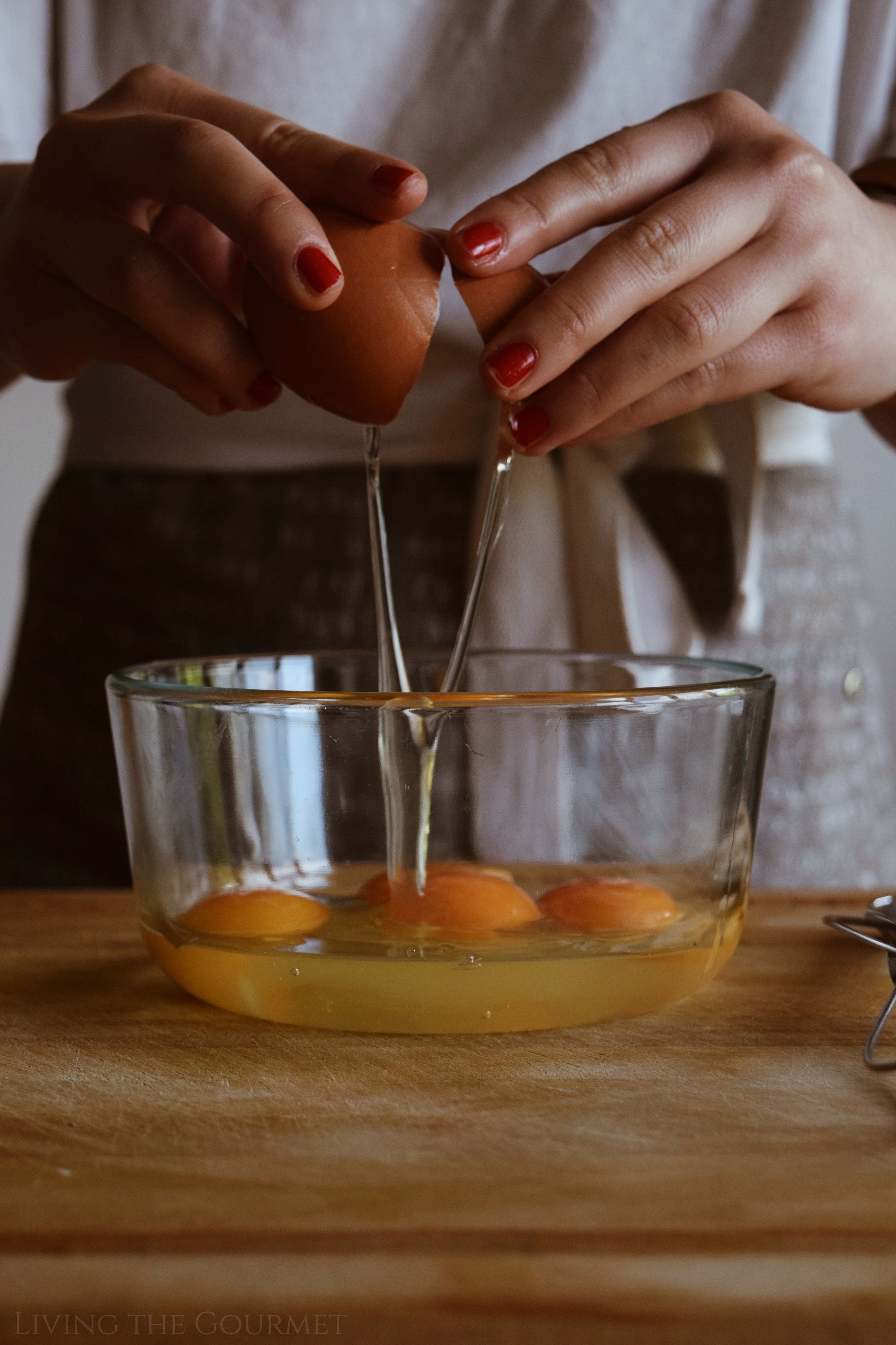 The key to that not-too-creamy texture are in the eggs (which you cannot even taste).
Because the eggs are the understated star of this dish, you want to make sure you use quality, fresh eggs. As mentioned above, you shouldn't taste the eggs in this dish, which is why I cannot stress how important it is to use the freshest batch.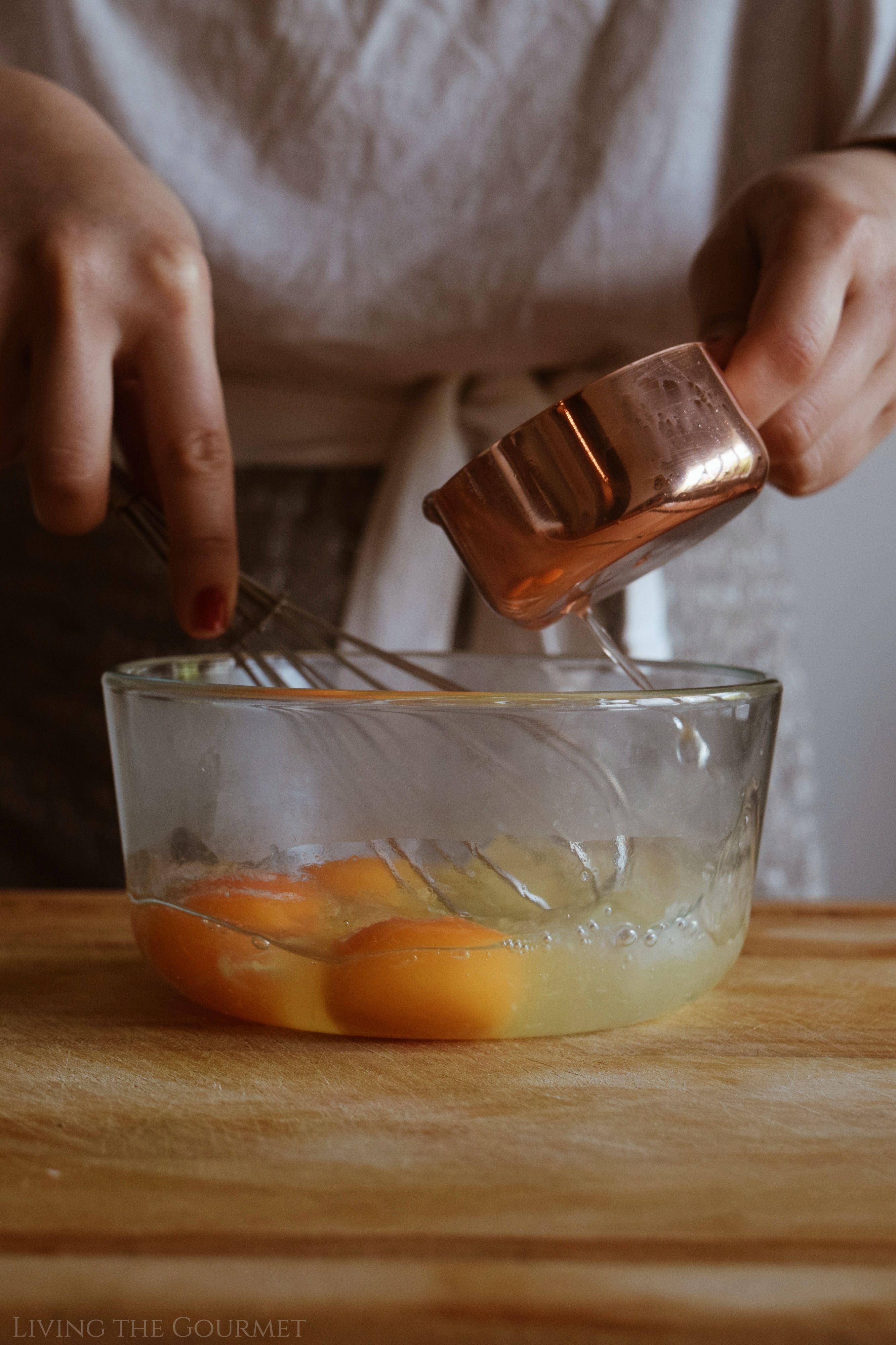 Whisk 2 whole eggs with 2 egg yolks and season with salt and pepper. The important part about this step is that you will need to temper the eggs before adding them to the pasta otherwise, they'll scramble in the pan. Once your pasta water is boiling and the pasta is cooking away, take about ¼ cup pasta water and slowly add it to the eggs, whisking vigorously.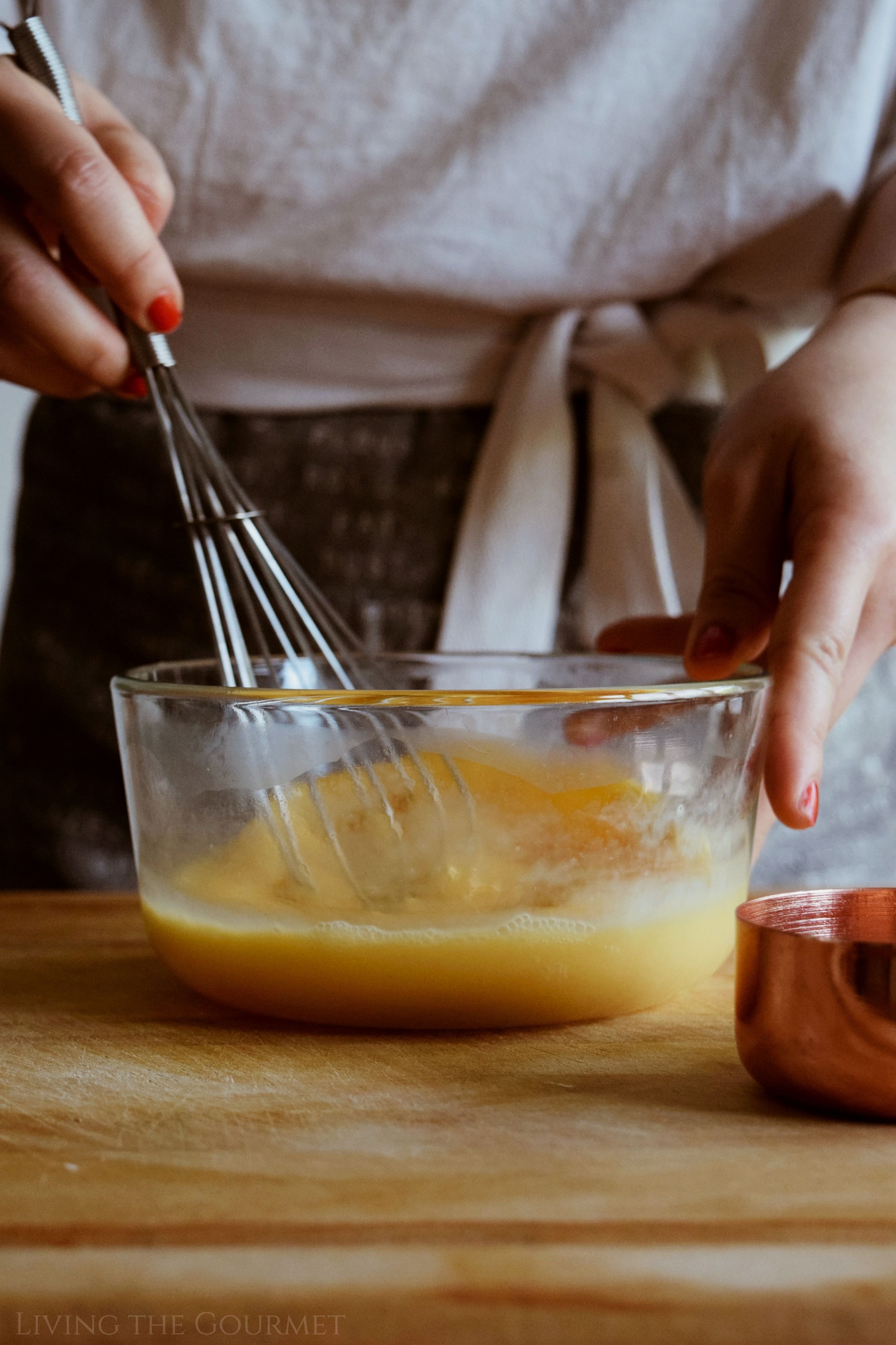 Now drain the pasta, toss it into the pan with the bacon and garlic. Add the tempered eggs and grated Parmesan. Toss it all together and serve.
It's just that simple.
So, if you're looking for an effortlessly gourmet meal during the week or an impressive late-night snack, give this a try.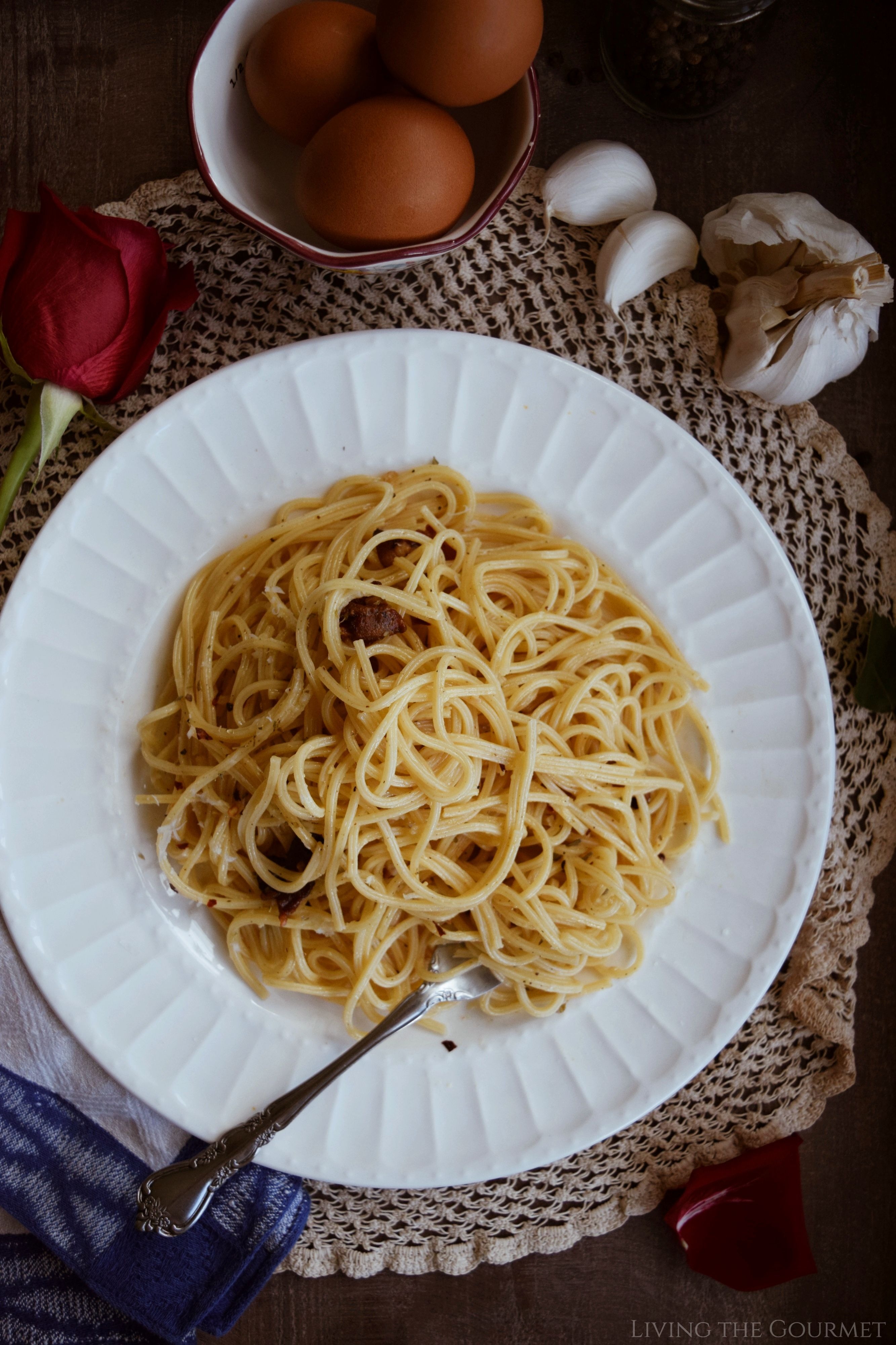 Print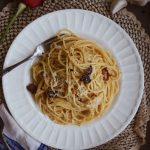 Spaghetti Carbonara
---
Author:

Total Time:

30 minutes
1

lb

. Spaghetti

2

organic eggs

2

organic egg yolks

4

ounces

(1/2 cup) pancetta or bacon

2

ounces

(1/4 cup) fresh grated Parmesan cheese

2

cloves garlic, minced
Salt and Pepper to taste
---
Instructions
Prepare spaghetti as directed.
In a large fry pan, fry pancetta or bacon until crispy. Add the minced garlic and turn the heat to low.
Drain the pasta but reserve ¼ cup pasta water.
In a small bowl, combine the eggs, salt, and pepper. Temper the eggs with the reserved pasta water, adding the water slowly while whisking vigorously.
Toss the pasta into the fry pan with the bacon and garlic. Toss until coated. Add the tempered eggs and parmesan cheese. Toss until combined.
Serve immediately with extra grated cheese.
Prep Time:

15 minutes

Cook Time:

15 minutes
Recipe Card powered by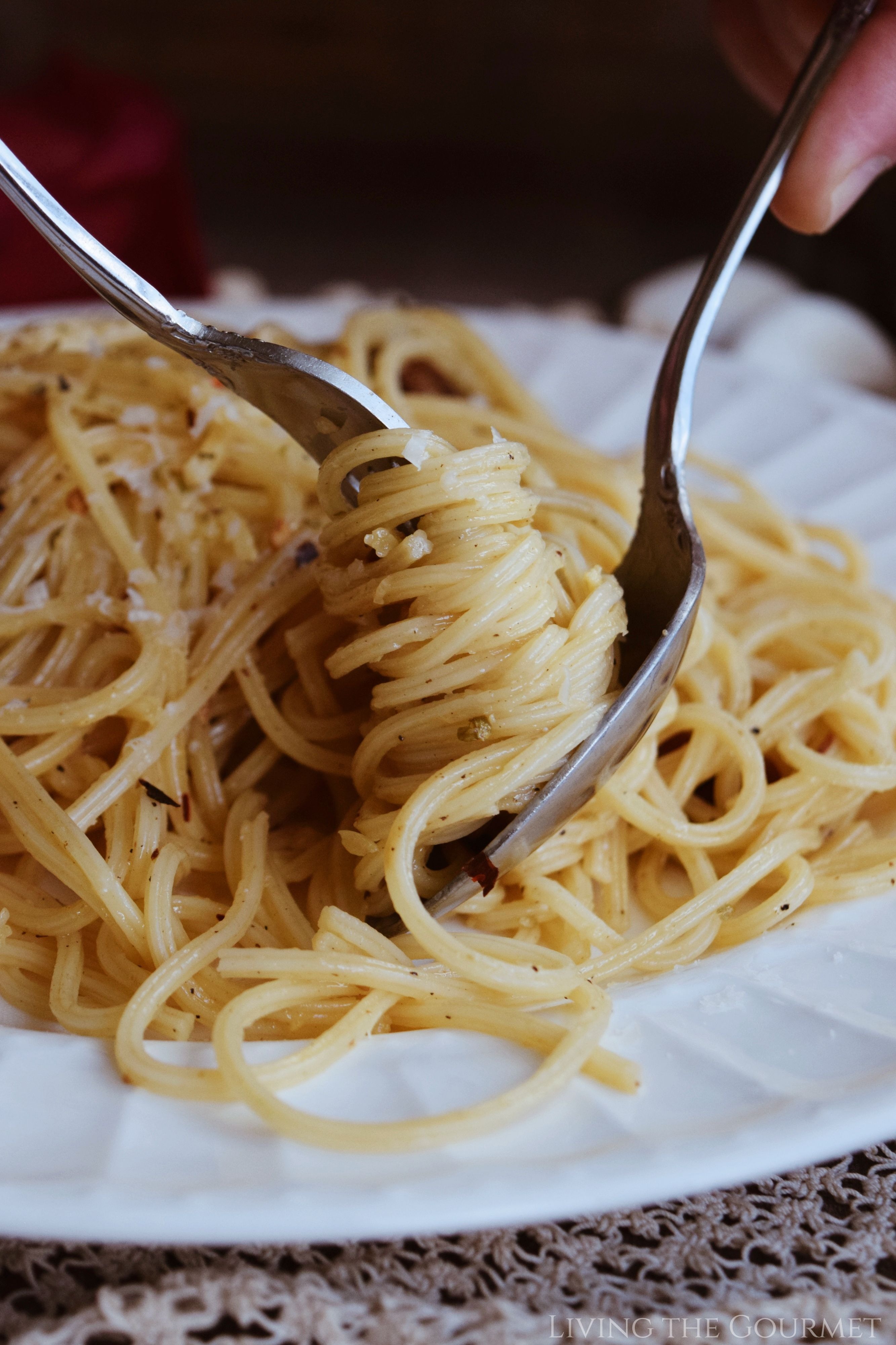 If you enjoyed today's recipe, be sure to like, share, and subscribe, so that you never miss a post.
If you tried today's recipe, or any of the variations or pairing suggestions, be sure to let us know in the comments below. We always love hearing from you! Happy Cooking!
15