This post has been sponsored by Torani. All opinions expressed are my own.
Sweet, refreshing, yet still decadent. Today's recipe is an uncomplicated variation to the massively popular drink that's been taking the internet by storm- Bubble Tea. We're keeping it as simple as possible but adding a little pizzazz with Torani Puremade Passion Fruit Syrup.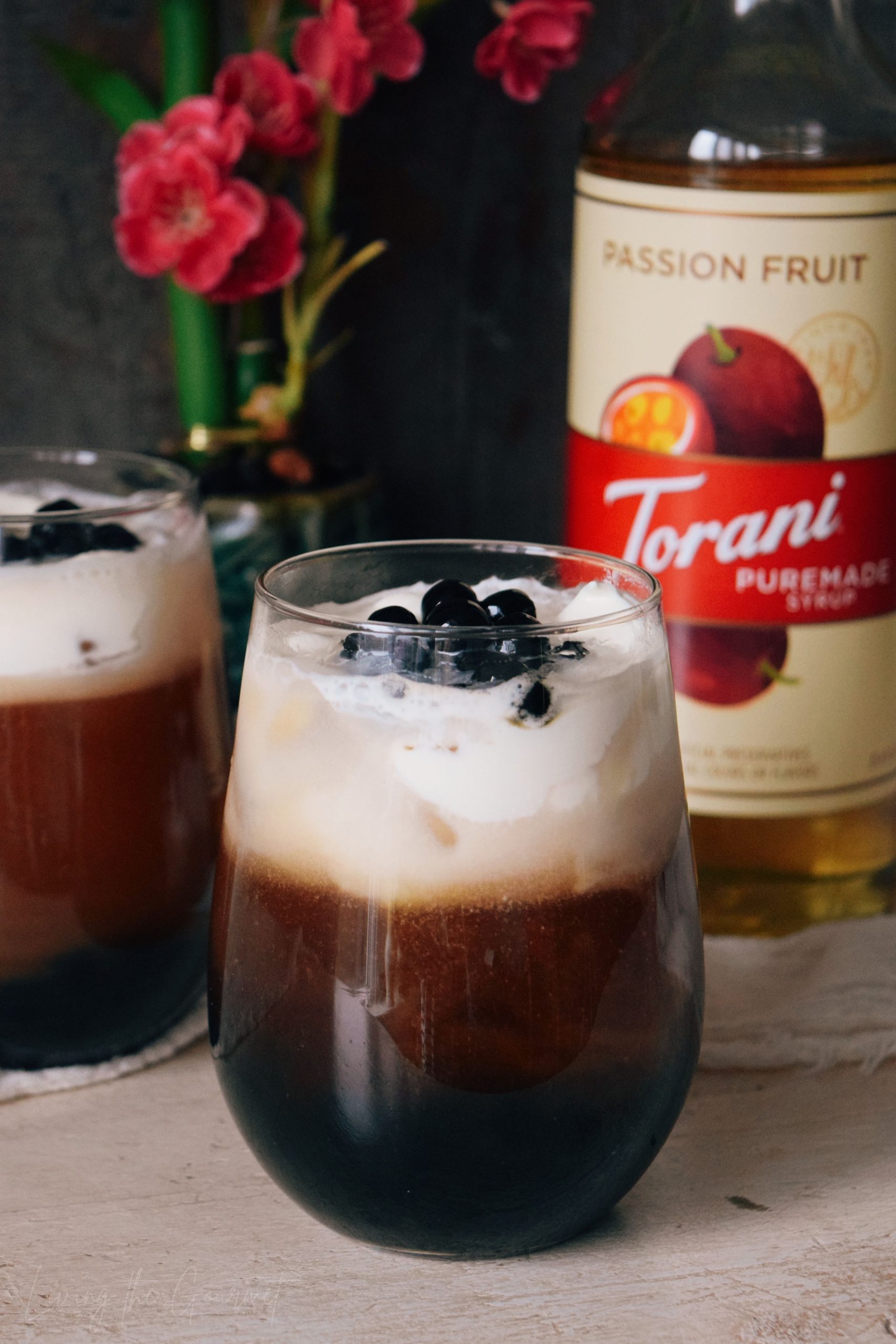 I was never one who caved to trends..at least, not easily. When they brought back mom jeans, I sighed...now I refuse to wear anything that isn't high-waisted. When Whipped Coffee took the world by storm earlier last year, I was perplexed but being a coffee-holic, I didn't need too much convincing there.
In more recent times, I've been seeing this term on coffee shop signs, IG posts, and magazine articles entirely dedicated to the wide-variety of 'Bubble Teas'. At first I thought, what a strange name for a drink, and paid it very little attention since I'm one who more often opts for coffee than tea.
One day however, I came across a pink milkshake-style drink that supposedly was this infamous Bubble Tea I had been hearing about. Needless to say, I broke down and finally tried one.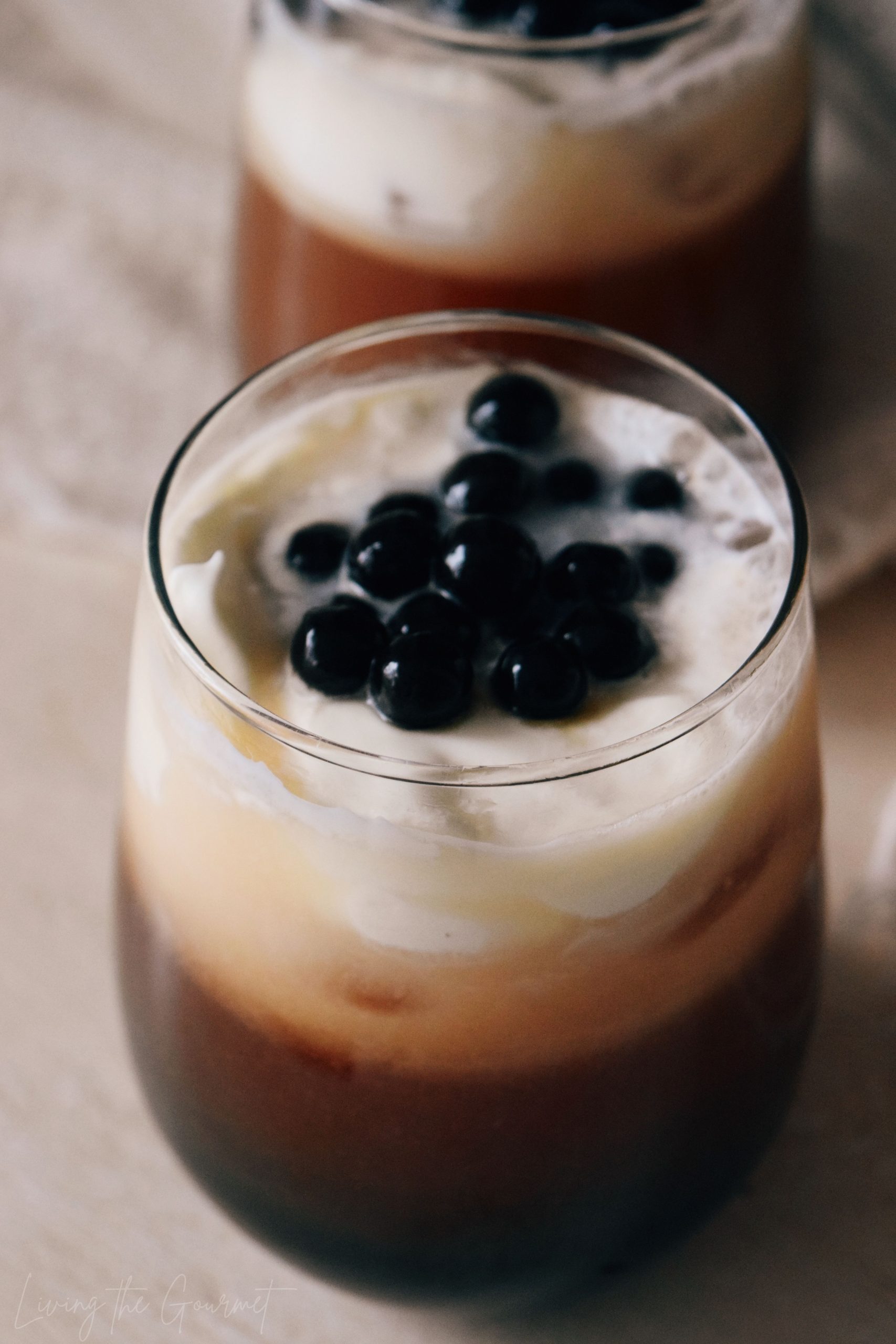 I was less than impressed if I'm being honest after my first encounter with Bubble Tea- otherwise known as Boba Tea. Why the craze? Sure it's a fun drink and upon first glance quite intriguing. Still, some people swore by it. So, I saw it as a challenge and decided to take matters into my own hands- ahem, kitchen 😉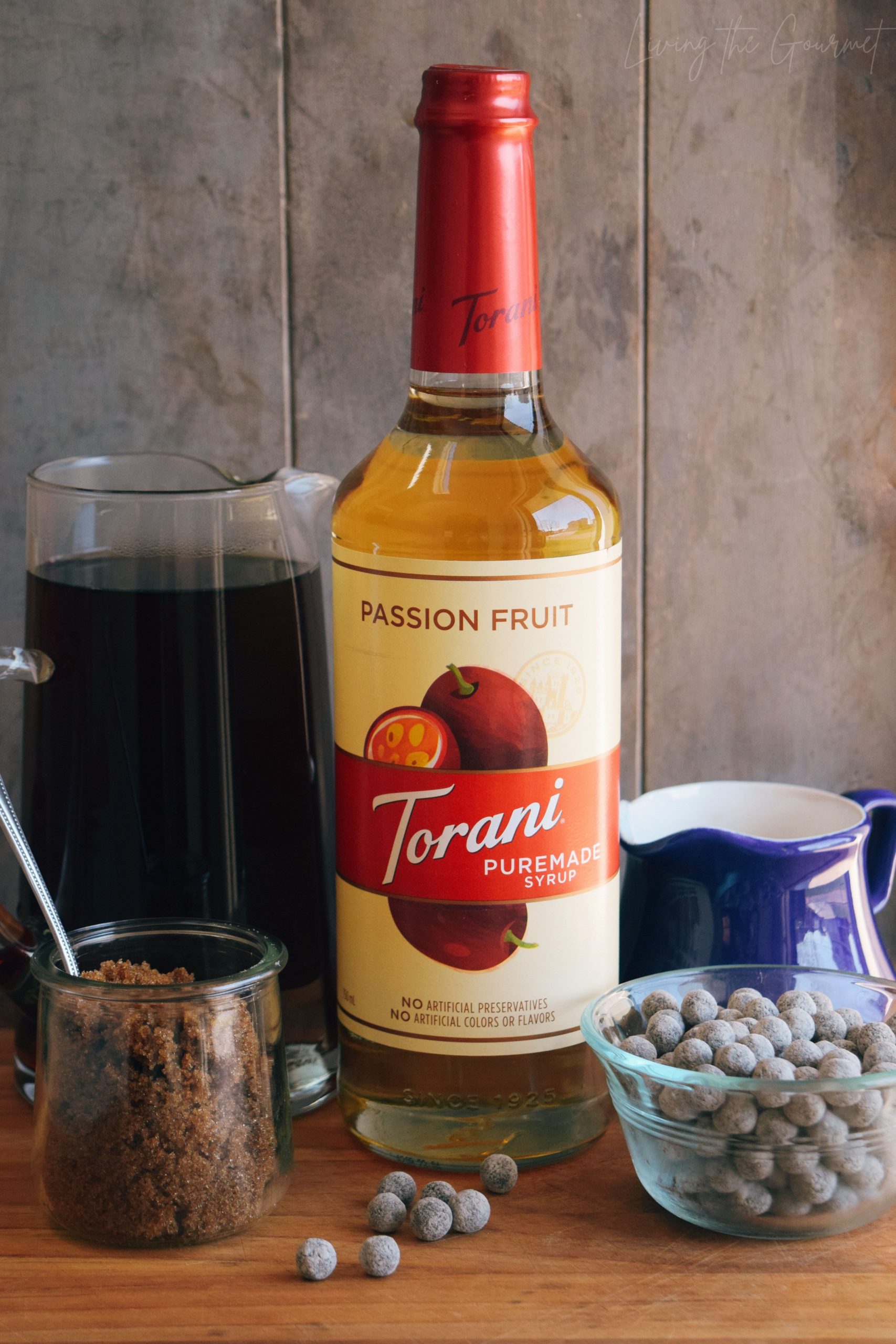 Perfecting Bubble Tea
Originating from Taiwan, this widely received beverage soon became a hit amongst the generation of tech-savvy at-home baristas. By the time Bubble Tea hit the West, it became a colorful creamy drink served with sugar pearls and in some cases, topped with whipped cream. Is it even tea at that point?
So, let me break it down for you briefly. Yes, Bubble Tea is a more decadent version of your beloved iced tea. It's served with tapioca pearls, brewed black tea, and milk. There are slight variations in today's recipe but overall, I wanted to go back to the roots of this drink. No matcha, no strawberry milk, and for the love of God, NO chocolate flavoring. (Yes, I came across one such Mocha Bubble Tea. If you're drinking coffee in your tea, please- just stop).
Tapioca Pearls - While you can absolutely make your own tapioca pearls for this drink, it's not necessary. That being said though, there are a lot of great recipes for homemade pearls if you're in the mood to try something new and unfamiliar. Tapioca pearls are what make the Boba Tea. You have to quickly boil them, then toss them in a brown sugar syrup (I also like using toasted sugar). From there you serve it with black tea and your choice of milk or cream (see my notes below on this step).
Milk or Cream? You can't go wrong with either. Milk is most common, but cream is what will give you the billowy topping and multi-layered decadence. The trick when using cream is not to overwhip it. Note: you don't want whipped cream, but rather, frothed cream.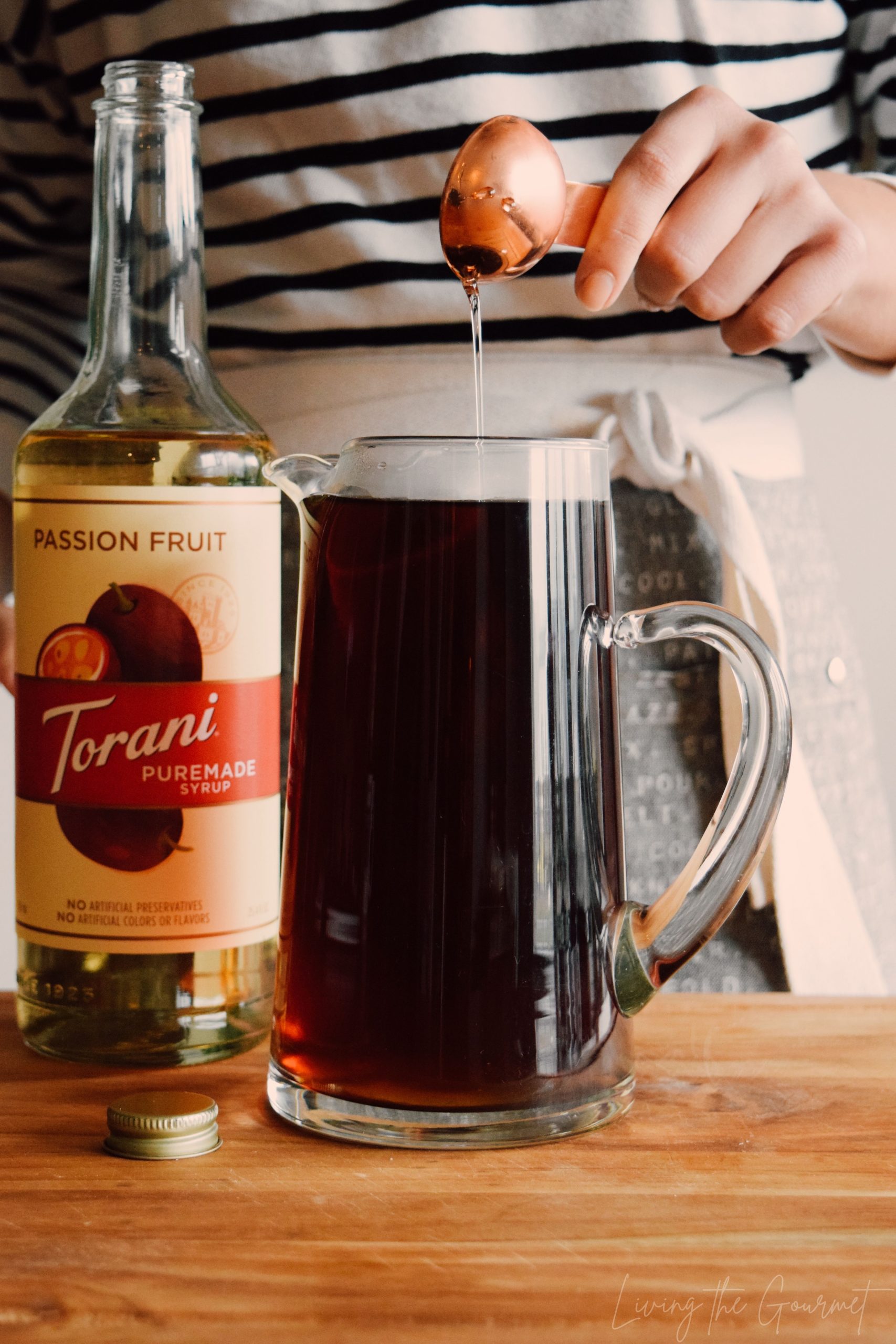 Acceptable Flavorings - So I covered the non-acceptable flavorings of Boba Tea, but let's talk about the acceptable ones- brown sugar, the traditional method. Boba Tea is sweetened from the brown sugar syrup the tapioca pearls are soaked in. Other acceptable flavorings are blueberry, almond, lychee, mango, and my personal favorite, passion fruit.
For today's recipe, I used Torani Puremade Syrups which is available in the aforementioned flavorings and more. One of the main reasons I choose Torani when it comes to flavoring my drinks naturally, is that they contain no artificial flavors, colors, or preservatives. They are 100% GMO free.
The passion fruit syrup I used today has a subtle tropical fruit flavor to it which I used to sweeten the brewed tea, but as I mentioned before, you can browse the wide variety of Puremade syrups to add a little extra flavor to your Boba tea.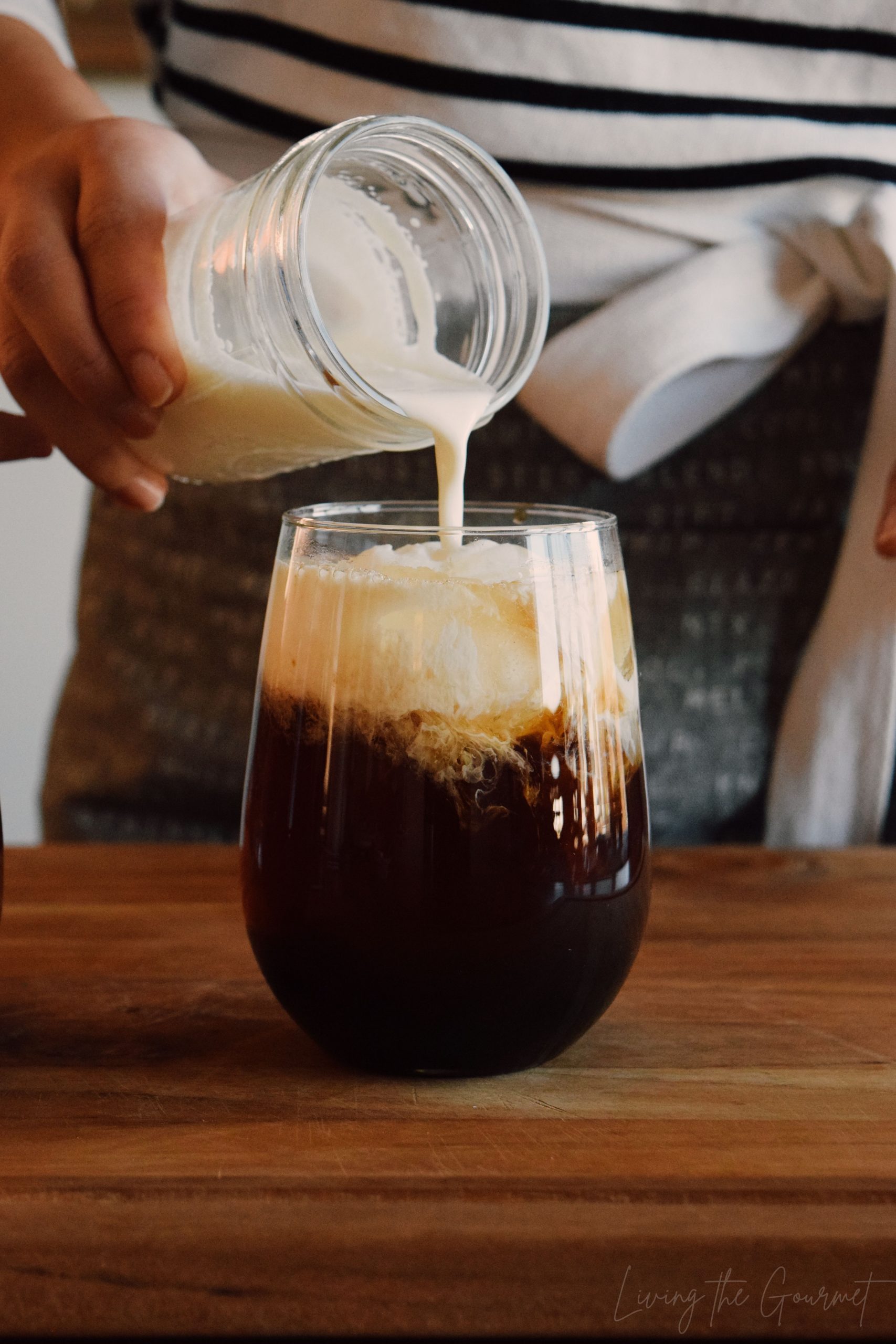 More Drinks to Love at Home
Blackberry & Lavender Spritzer (Mocktail) - This spritzer is as refreshingly delicious as it is pretty, bursting with notes of sweet blackberry and fragrant lavender that will surely brighten your day!
Canelazo (Spiced Herbal Cocktail) - This Canelazo is a feature in my home during the holiday season, where it provides a warm way to end a chilly day. The cocktail stars steeped tea, passion fruit, and a few ounces of aguardiente. The end result is a warming, multilayered cocktail that's equal parts warmth and fruit-flavor.
Dalgona Coffee (Whipped Coffee Drink) - This cold decadent treat featured whipped coffee cream served over milk for a creamy afternoon delight!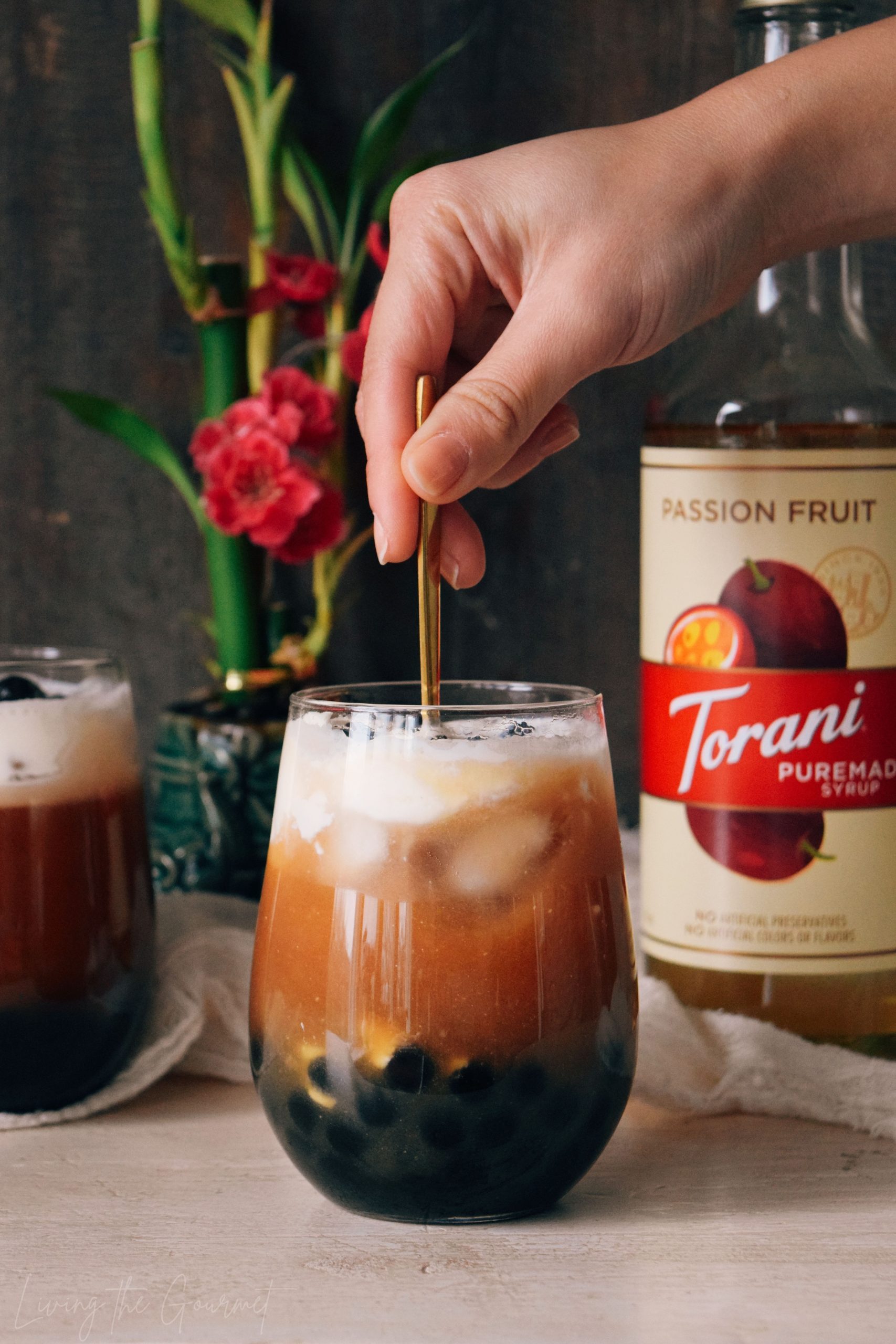 Print
Passion Fruit Bubble Tea
---
Author:

Total Time:

15 minutes

Yield:

3

Bubble Teas

1

x
3

bags black tea

24

ounces

water

1

cup

Tapioca pearls

1/3

cup

toasted sugar or brown sugar

1/2

cup

heavy cream
Ice
---
Instructions
In a large pot, add tea bags to water and bring to a boil.  Remove from heat and let steep for 5-10 minutes.  Remove the tea bags and allow the tea to cool completely.  Stir in the passion fruit syrup and set aside.
Bring a small pot of water to a boil and add Tapioca pearls.  Let boil for 5 minutes until the pearls float to the surface.  Let simmer for 2-3 minutes.  Drain and rinse with cold water to stop the cooking process.
In a medium fry pan, over medium heat, add brown sugar.  Once the sugar begins to melt slightly, add the tapioca pearls.  Toss until a thick syrup has developed.  Remove from heat and set aside.
In a small bowl whisk heavy creamy just until frothy.  DO NOT whip.
Assembly:
In your desired glasses, add about 2 tablespoons worth of tapioca pearls.  Then add your ice.  Pour the tea and then top with the frothed cream.  For garnish, you can top with extra pearls.  Serve and enjoy!
Prep Time:

10 minutes

Cook Time:

5 minutes
Keywords: Bubble Tea, Boba Tea, Iced Tea, Drinks
Recipe Card powered by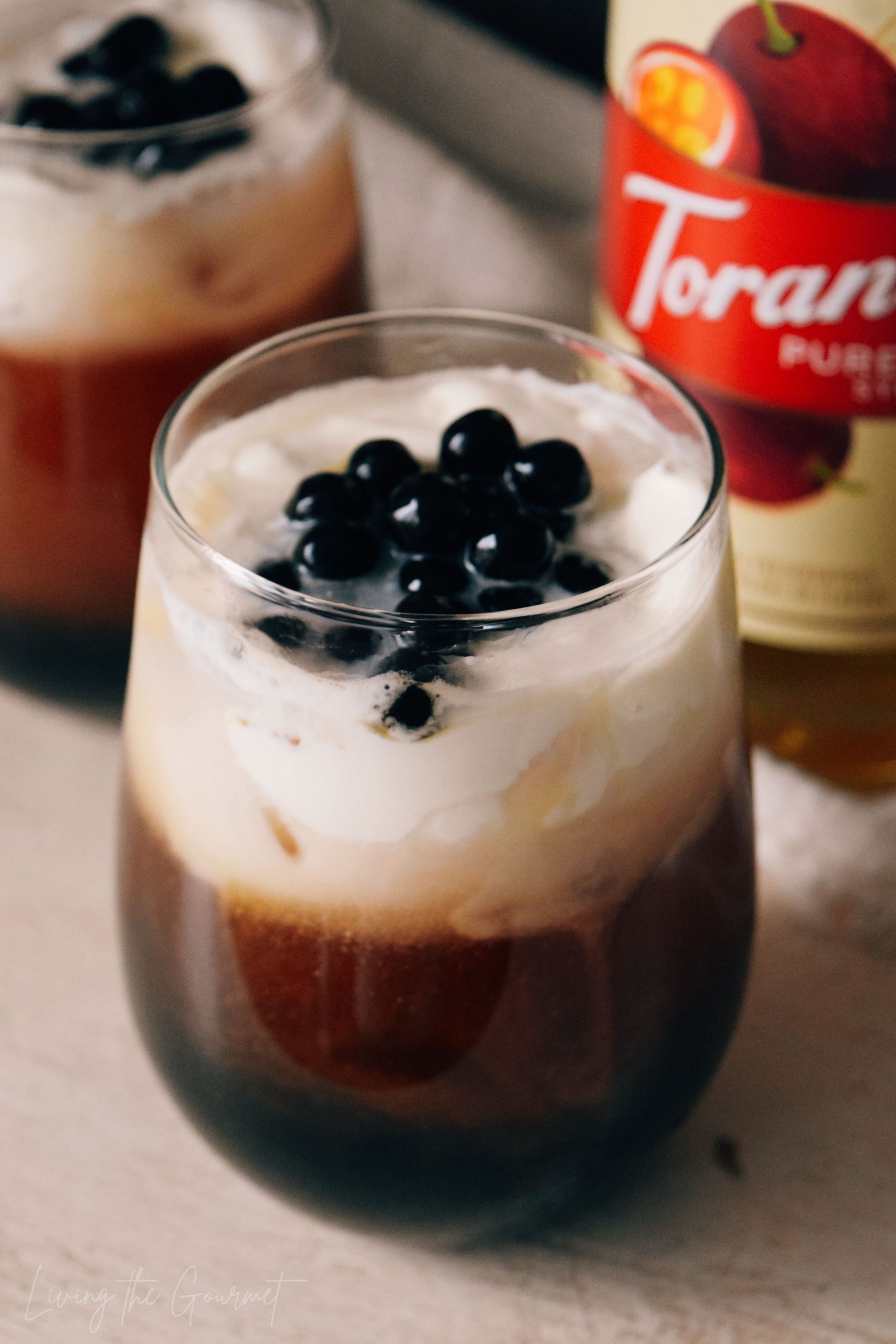 5