This shop has been compensated by Inmar Intelligence and its advertiser. All opinions are mine alone. #MyBigelowMoments #TeaProudly The following content is intended for readers who are 21 or older.
One of my favorite seasonal treats is a hot tea and lemon cocktail – Canelazo. This is a feature in my home during the holiday season, where it provides a warm way to end a chilly day. The cocktail stars steeped tea, passion fruit, and a few ounces of aguardiente. The end result is a warming, multilayered cocktail that's equal parts warmth and fruit-flavor.
We'll be putting this together with some help from my long-time friends over at Bigelow® Tea, who've been friends of Living the Gourmet for a few years now, and who have been my go-to in teas my entire life, but more on them in just a moment. Now, without further delay, let's dive right in.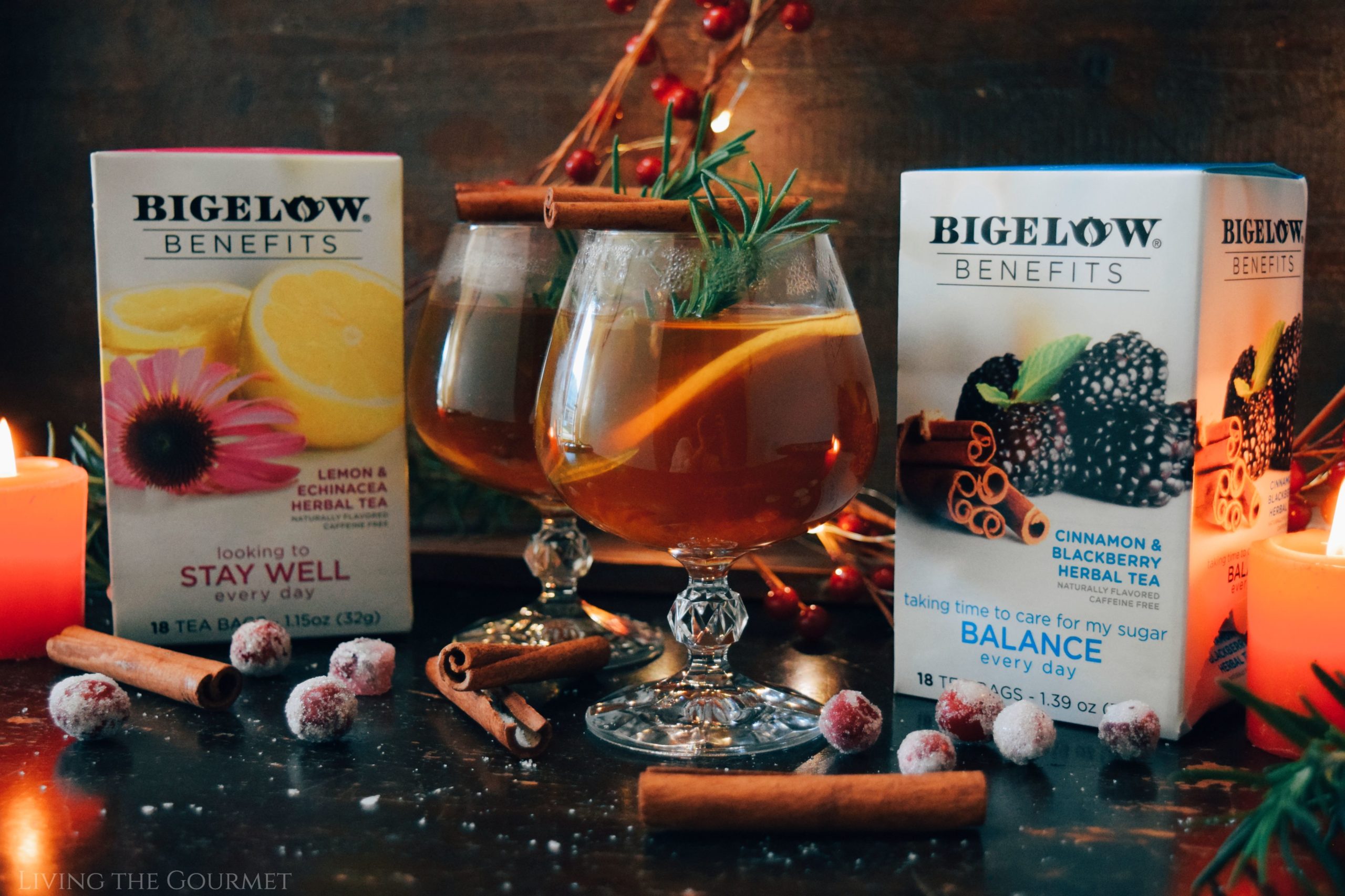 Click on the image above to shop for these products and add them directly to your cart.
Main Ingredient Notes and Tips
1) Aguardiente – A Beverage Lost In Translation. First off, there is no agreement within the Spanish speaking world as to what this phrase 'really' refers to. For us English spears, 'aguardiente' best translates as 'hard liquor.' It's a combination of the words 'agua' and 'ardiente,' literally 'water' and 'fiery' or 'burning.' Generally, 'aguardiente' can refer to any alcoholic beverage that contains about 30% to 60% alcohol by volume. However, this varies dramatically by region. In Columbia, for example, aguardiente is most commonly thought of as an anise-flavored liqueur derived from sugar cane, and this is also true in Ecuador. However, Ecuadorian aguardiente is generally unflavored – think sugar cane vodka. In Chile, 'aguardiente' is basically locally made Italian 'grappa,' being produced from the grape leftovers from winemaking, and being somewhere between 40% and 54% alcohol by volume, as Chile forbids the sale of beverages in excess of 55% AVB. So, what does this mean for Canelazo, which calls for aguardiente? Since Canelazo is consumed mostly in Ecuador, Columbia, and northern Argentina, I'm going to suggest using an anise-flavor liqueur, such as ouzo, or you might consider a quality rum if you want the 'sweet' of the sugar cane. A quality 'clean' vodka (flavor neutral), will also work just fine.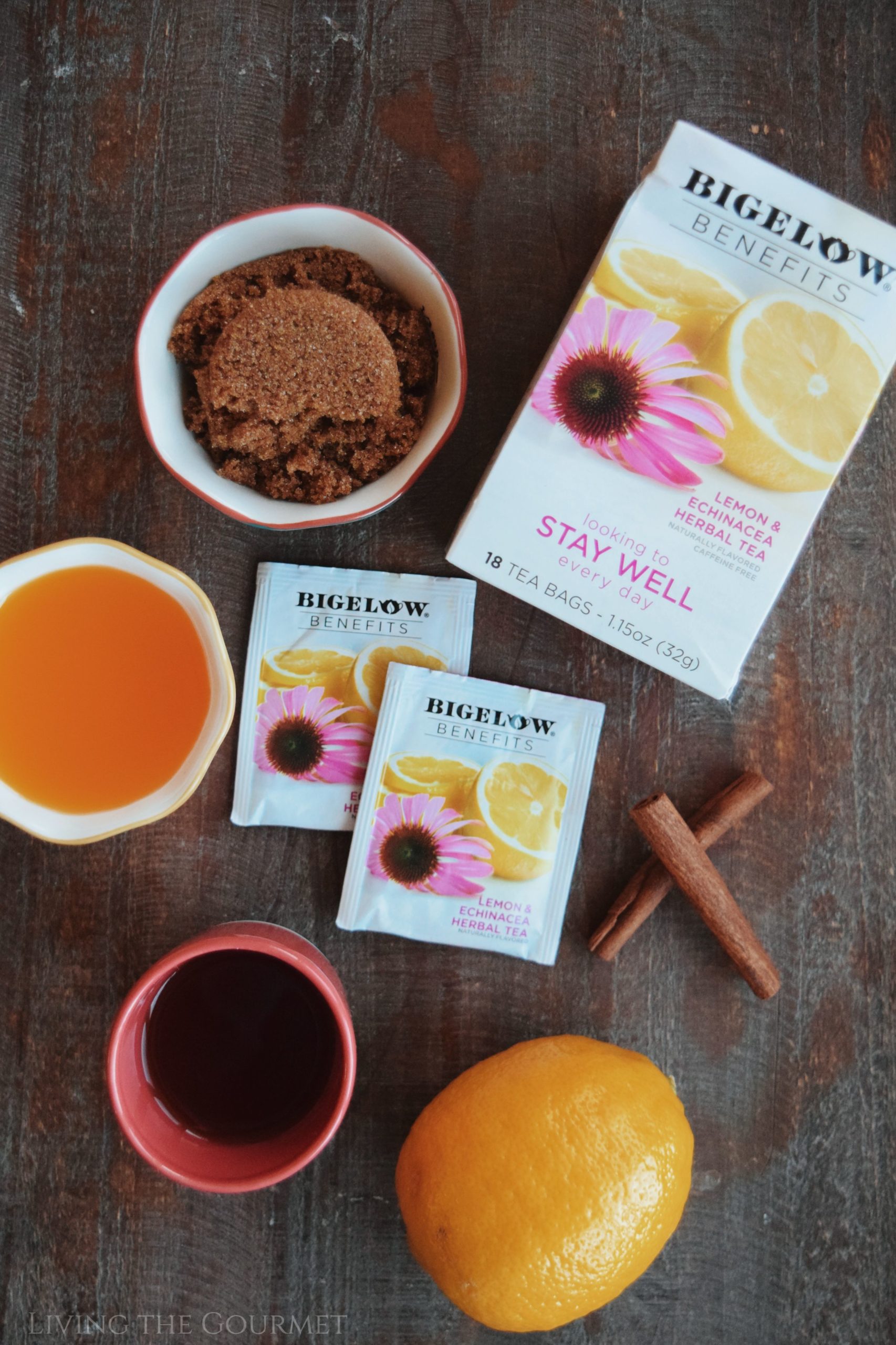 2) The Tea – Bigelow® Benefits Lemon & Echinacea (Stay Well) Herbal Tea. Tea is the 'base' ingredient for today's cocktail. For the tea, we'll be using Bigelow®​ Benefits Lemon & Echinacea. While these are available in both foil-wrapped bags and K-Cups, we'll be using the bags for today's cocktail since we need to boil all of the ingredients together. Bigelow®​ has been my number one choice in tea my entire life. Family owned for three generations, Bigelow®​ has been providing consumers with reliable quality and flavor courtesy of their foil-packed teas, guaranteed freshness, quality tea and ingredients, and US manufacturing. Every cup counts, and their Benefits Teas are perfect for wellness.
I ordered mine from Stop & Shop which makes shopping online so convenient and easy with their same day delivery or pickup!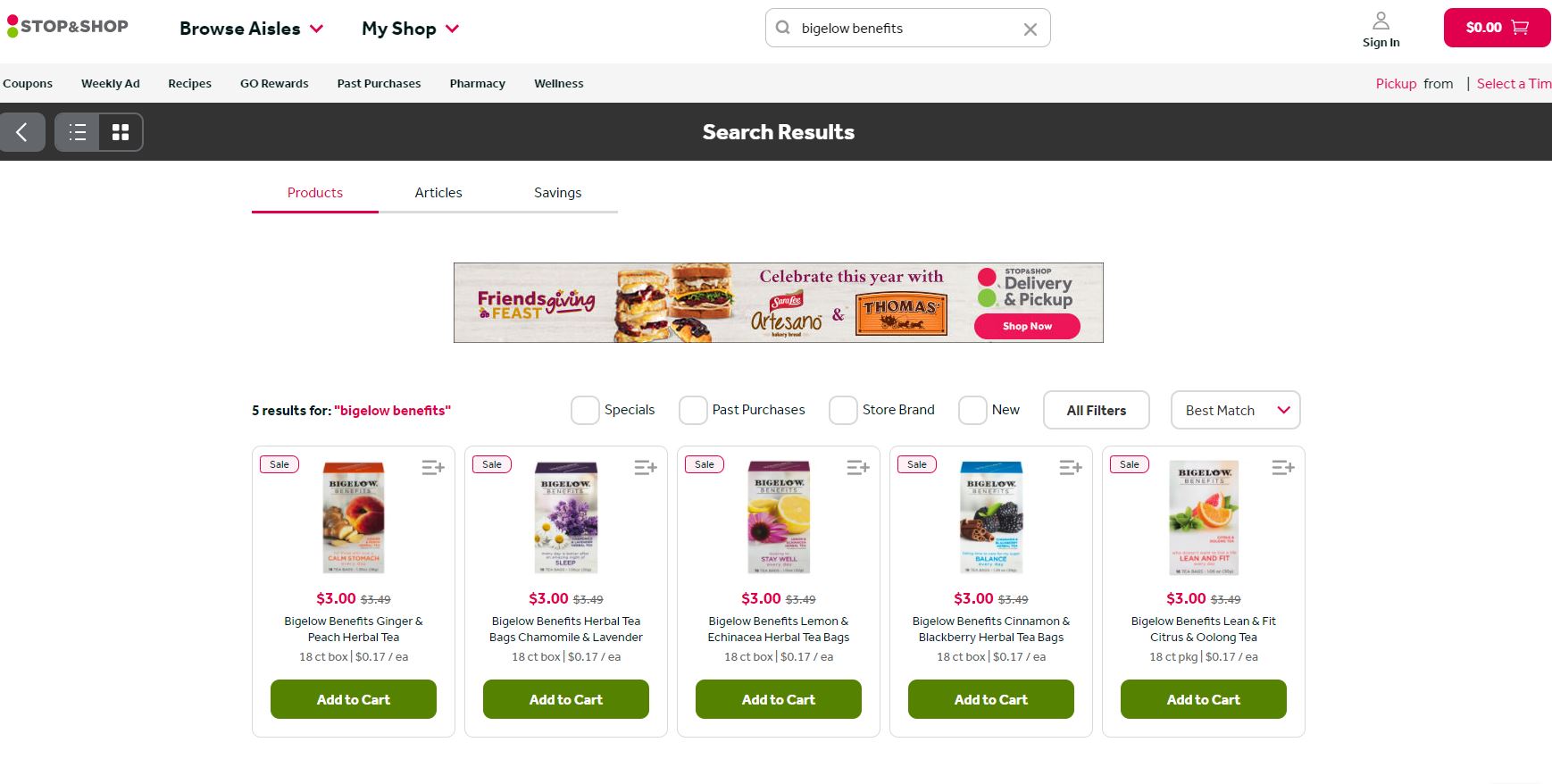 3) Lemon Juice. For canelazo, the fresher the better. Yes, there are recipes out there saying that you can use bottled – don't listen to them. In fact, I suggest squeezing the fresh lemon just right before using it. It makes a huge difference, trust me.
4) The Passion Fruit. This is where the tropical fruit flavor comes into play. If you can find fresh passion fruit, you'll want to mash that down into a pulp. However, passion fruit syrup works just fine, which is what I'm using today.
Prep Tips
1) Boil the Ingredients First. You want to create something of a 'broth' out of the water, lemon juice, cinnamon, and tea before adding in the sugar, passion fruit, and the alcohol.
2) Let it rest. After adding in the brown sugar, passion fruit, and your adult beverage of choice, let all of that steep together for a solid five minutes, to really let the flavors come together. Yes, the tea has already steeped by this point, but you want the brown sugar to melt into the cocktail, which serves to 'bind' the flavors together.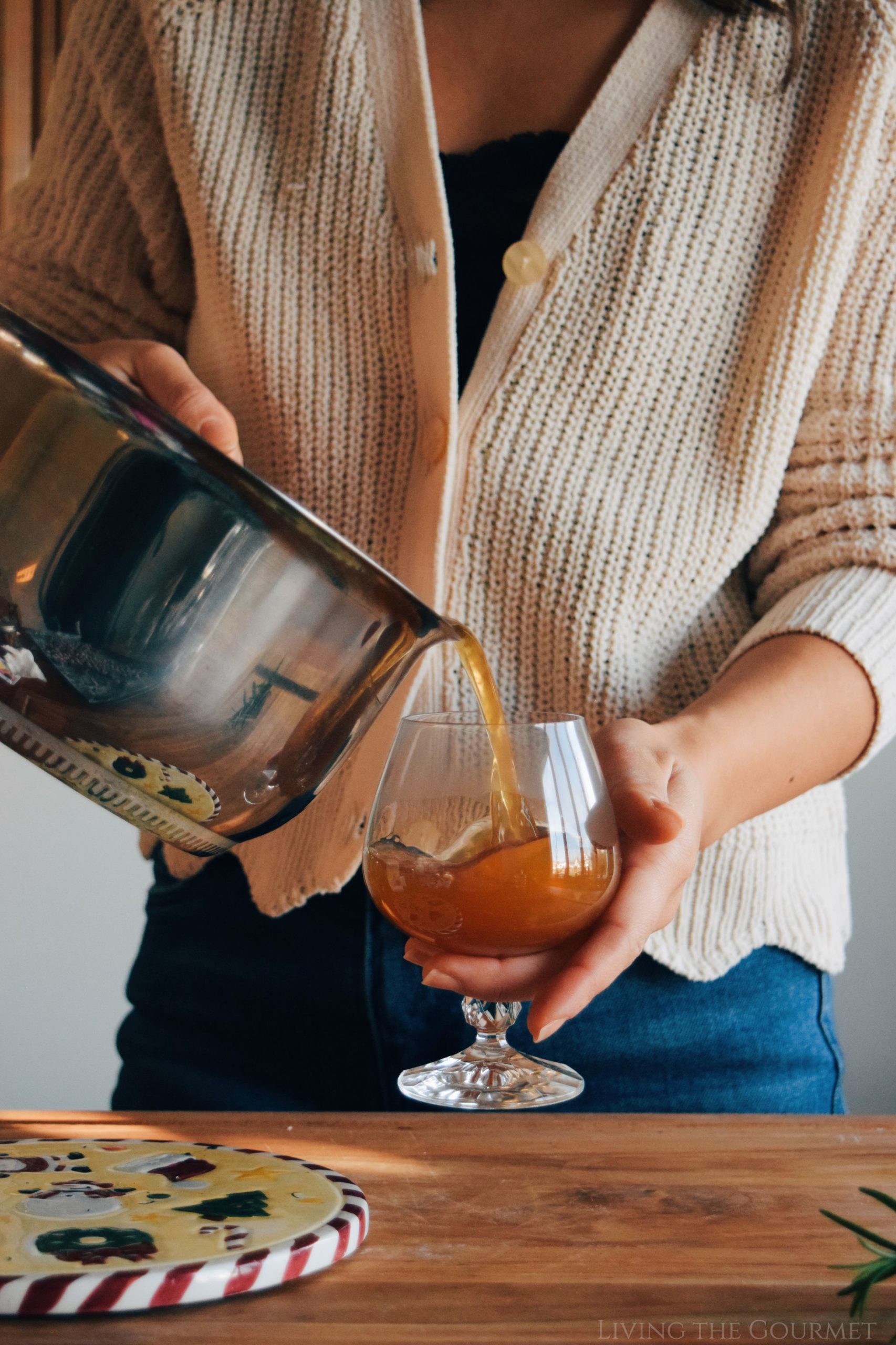 3) No need to strain it. Even if using fresh passion fruit, there's no need to strain today's cocktail, the 'murky pulp' adds a dash of texture, which serves to heighten the experience of the cocktail.
4) Cinnamon Sticks vs Powder. Cinnamon sticks are the way to go with this recipe, since powdered cinnamon will clump up during the cooking process. Also, cinnamon sticks tend to provide a bolder, more 'cinnamony' flavor to the cocktail.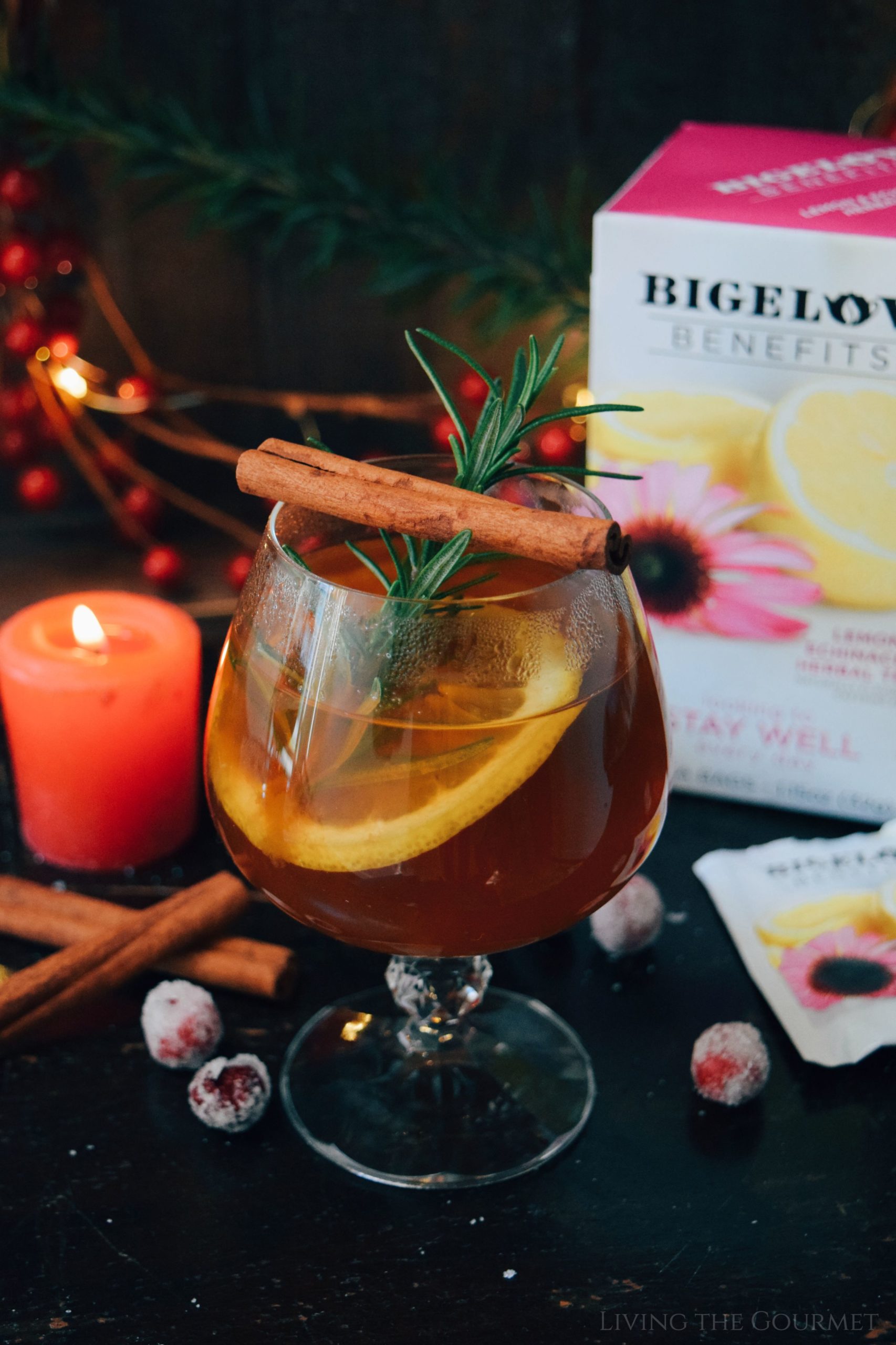 Serving Tips
1) Digestif. This is most definitely an 'end of the day' cocktail. This is not 'light' or 'easy' drinking. On the contrary, this is a cocktail that you'll want to relax and 'get cozy' with. As such, it's best served well after dinner and dessert have been wrapped.
2) Chilly Nights. As I mentioned in my open, this cocktail is best served on chilly nights, as warming way to end the day.
3) A moment just for you. In reality, this comforting cocktail should be used to create 'a moment just for you,' where you can unwind and let the day's troubles slip away. Relax and practice self-care.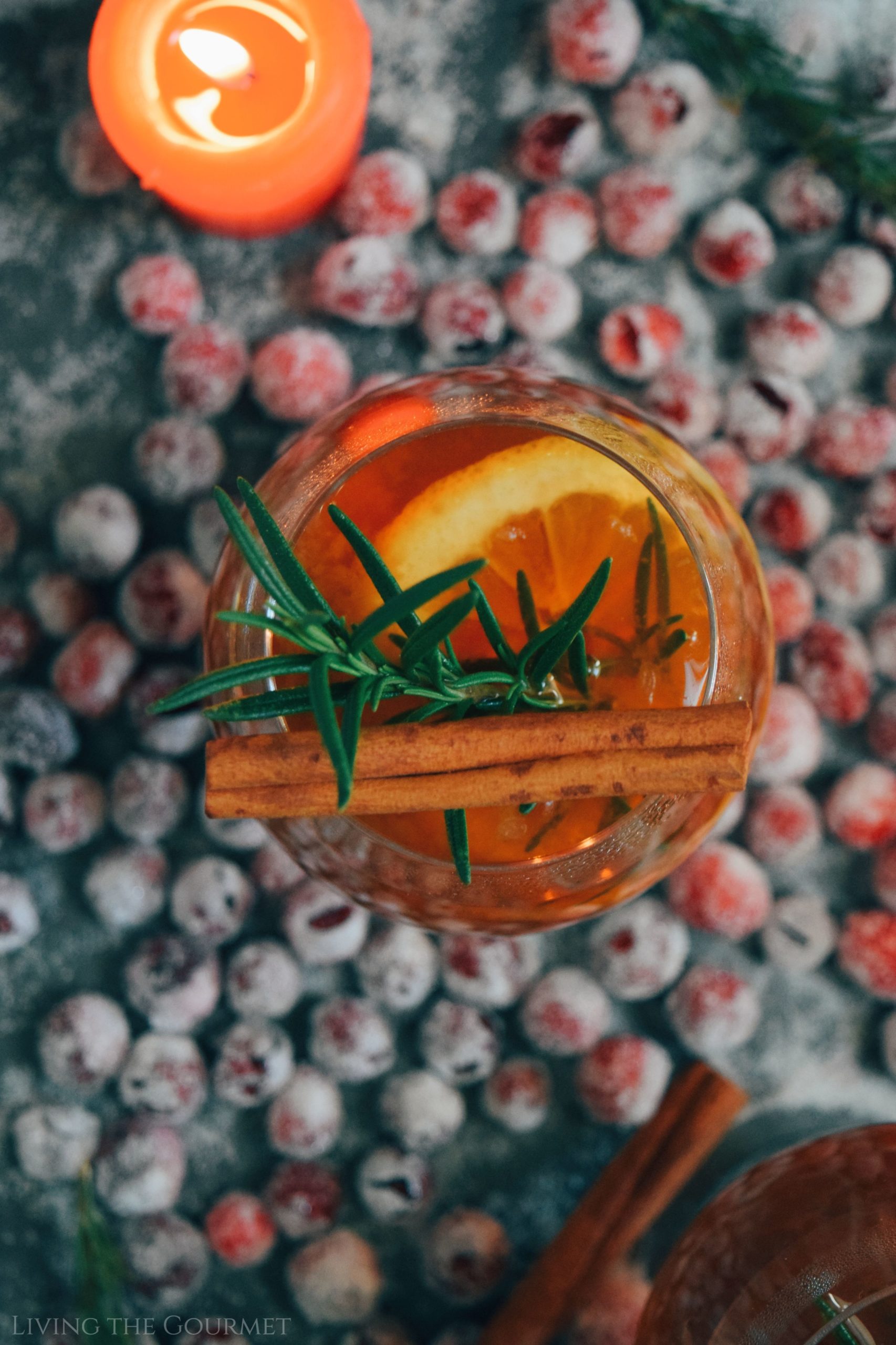 Print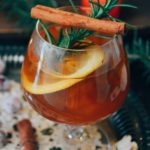 Canelazo (Spiced Herbal Cocktail)
---
Author:

Prep Time:

5 minutes

Cook Time:

10 minutes

Total Time:

15 minutes

Yield:

4

1

x
4 cups

water
Juice of

1/2

lemon

2

Bigelow Benefits Lemon and Echinacea (Stay Well) tea bags

2

small cinnamon stick

1/3 cup

dark brown sugar

1/4 cup

passion fruit syrup

2 ounces

dark rum
Rosemary for garnish
Lemon slices for garnish
---
Instructions
Bring water, lemon juice, cinnamon sticks and tea bags to a boil.
Whisk in brown sugar, passion fruit syrup, and dark rum. Let sit and steep for about 5 minutes.
Discard the tea bags and serve warm with a garnish of lemon and rosemary.
Recipe Card powered by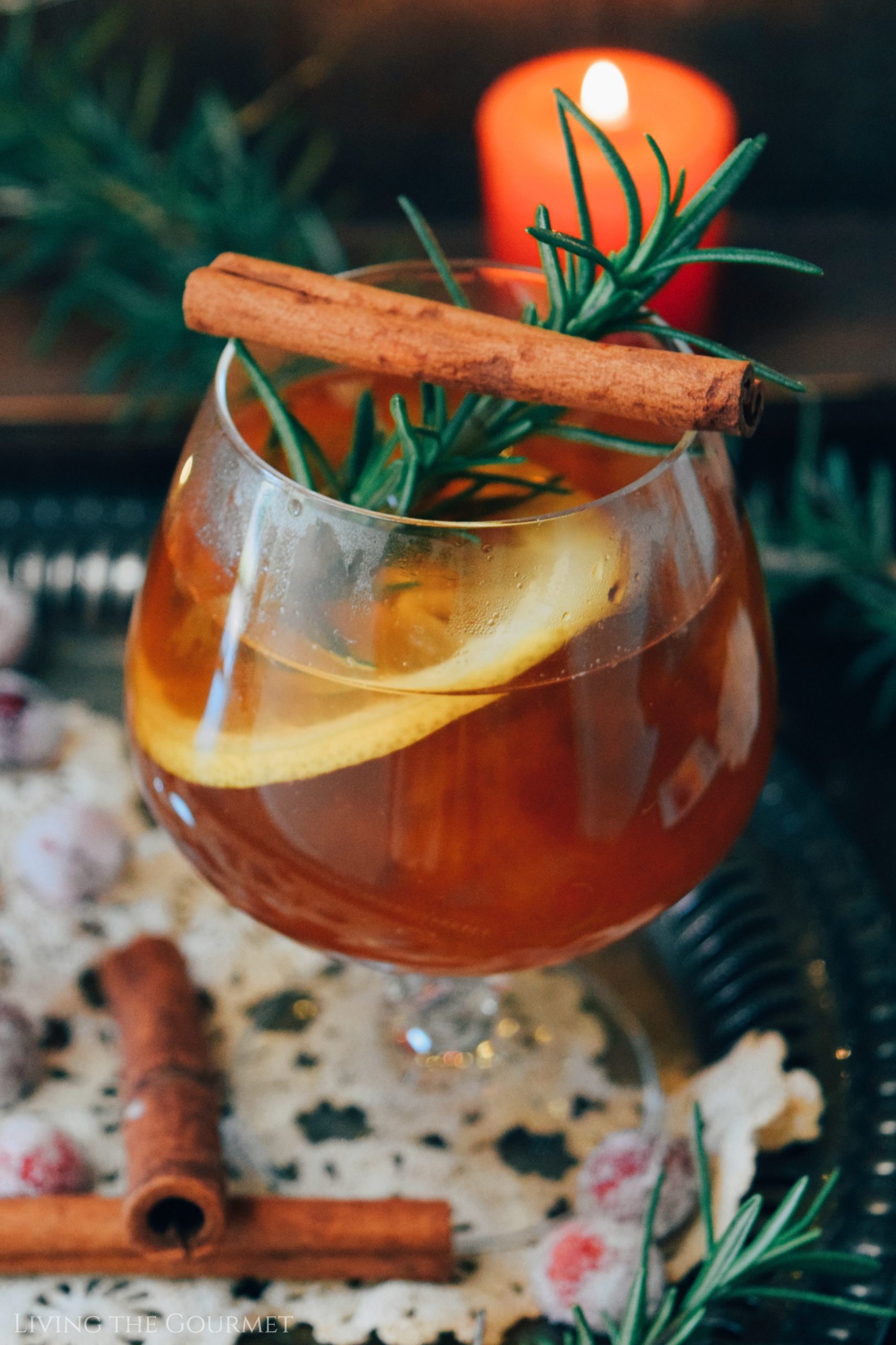 If You Enjoyed Today's Recipe…
Be sure to follow us on Instagram to stay up to date with all things Living the Gourmet, and for more great recipes, tips and tricks.
Did you make this recipe?
If so, let me know in the comments down below, or post a picture to Instagram, or to Pinterest, and I'll give you a shoutout on Instagram, or post your pin to one of my Pinterest boards!
52