Today's post has been brought to you by Round Barn Winery. All opinions expressed are my own. The following message is intended for those 21+. Please enjoy responsibly.
Saying "California produces wine," is a bit like saying "The sky is blue." It is a statement that is so painfully obvious that if I 'were' to say it, you might look at me like I have two heads. The phrase "New York produces wine," would likely be met with a similar reaction.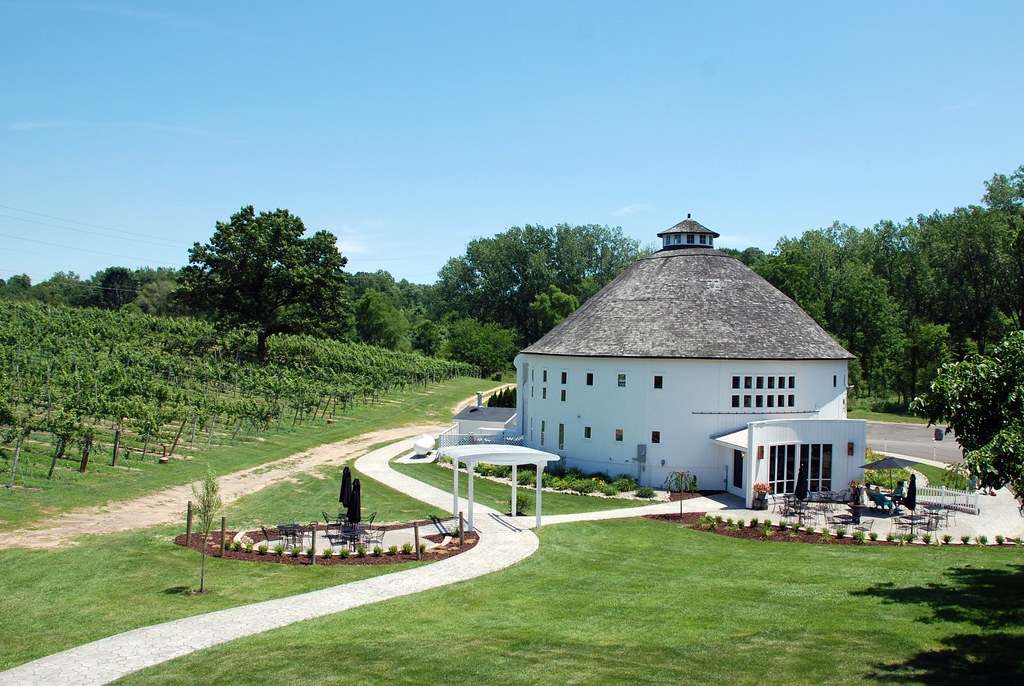 I've covered both Californian and New York wine at some length here on Living the Gourmet, and you don't need me to tell you that the reputations of these states have been earned the hard way – through the mass production of reliably quality wine. This production, however, has been coupled with positively grueling marketing campaigns aimed at letting quite literally the entire world know that the American seaboards not only have wines for sale (and a lot of it), but that these wines are very much worth drinking.
By contrast, the phrase "Michigan has wine country," would almost certainly win a response somewhere along the lines of "Oh really?" or "I've never tried Michigan wine," or "I think I may have heard something about Michigan wine."
Now, while California, and to a 'much' lesser extent New York, dominate the limelight of American wine culture, there are wine countries pretty much 'everywhere' in between these two coastal giants – and Michigan is one such place. Naturally, when I heard from the representatives of "Round Barn Winery," a Michigan winery, I actually found myself quite eager to give some attention to a "Non-Seaboard Wine," if only for the sake of variety.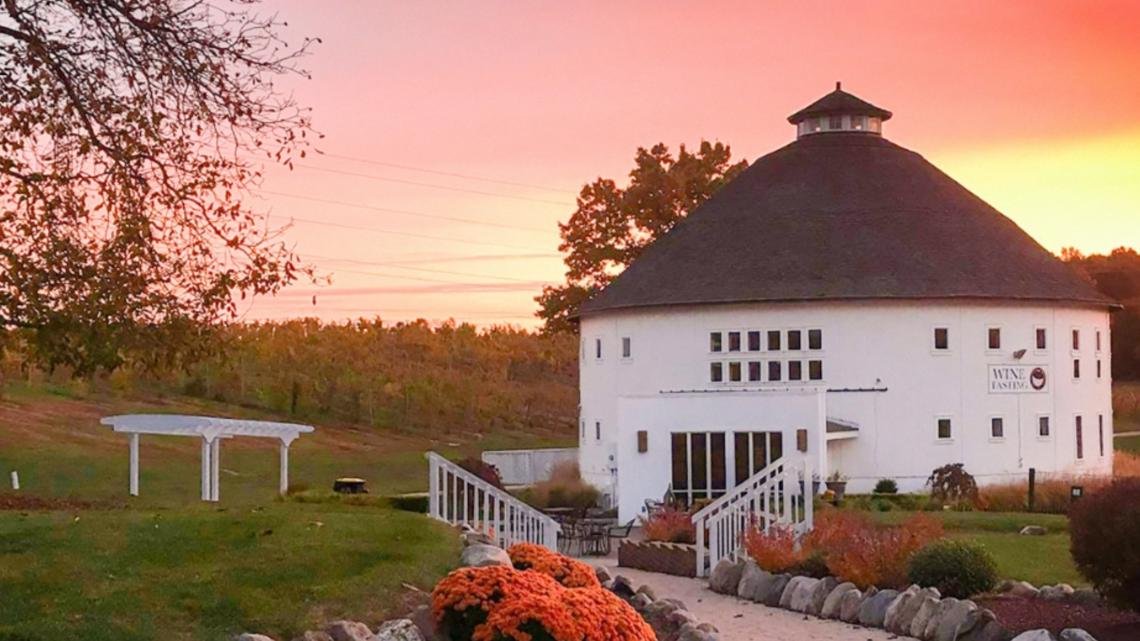 The Where: Michigan, USA
To start, Michigan is divided into five different American Viticultural Areas, these being (by order of establishment); Fennville, Leelanau, Lake Michigan Shore, Old Mission Peninsula, and Tip of the Mitt. Feenville was established in 1981, and thus the entirety of Michigan's wine country is positively youthful even by New World standards.
It should come as no surprise that 'all' of Michigan's five AVAs border the Great Lakes, with the Leelanau Peninsula being wholly surrounded, while the Tip of the Mitt, perhaps unsurprisingly, runs the majority of Michigan's northern "Mitt" coastline. Featuring a cool climate, varietals such as pinot grigio and Riesling thrive in Michigan, although cabernet franc and merlot (no shock there), are also becoming increasingly popular.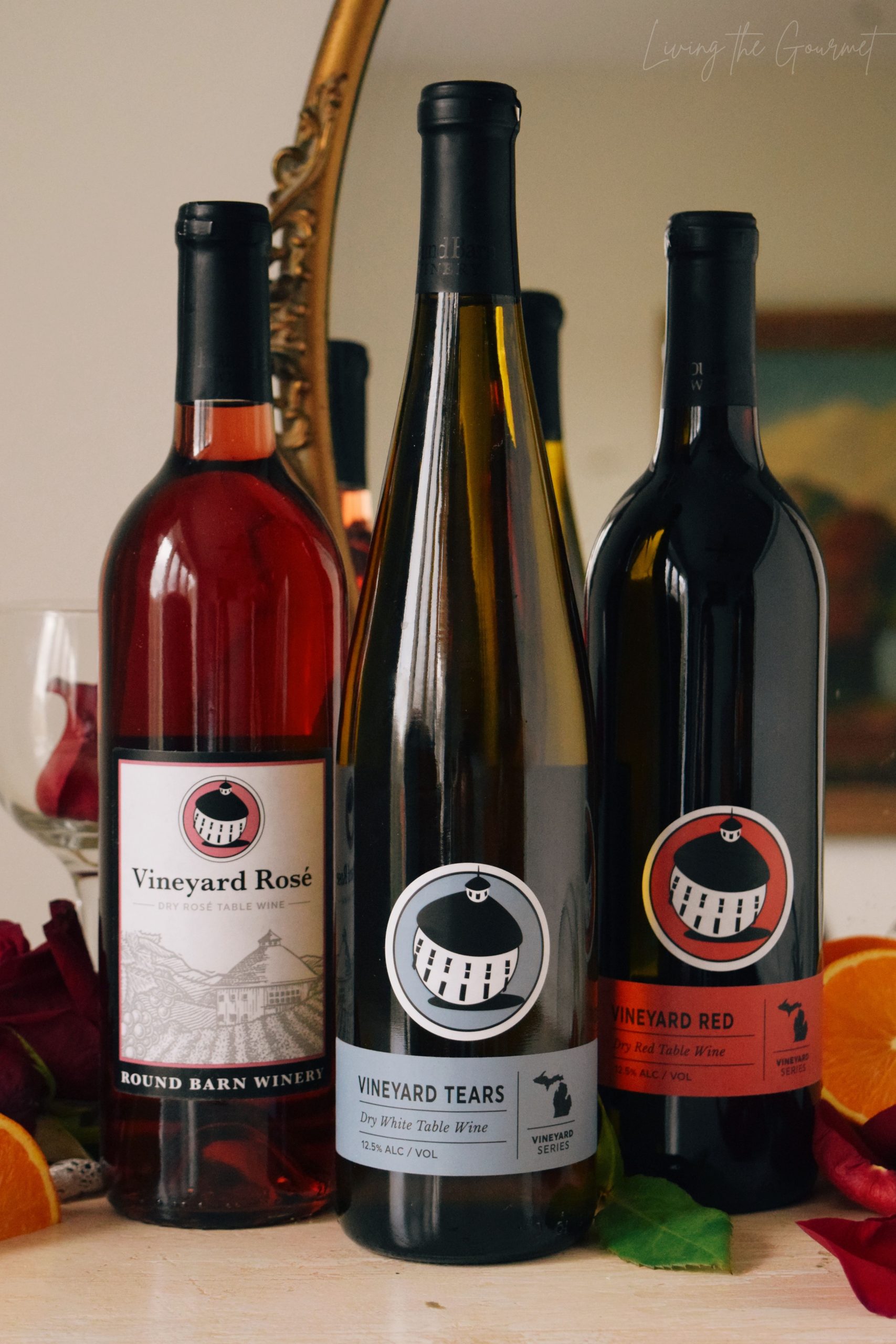 The Bottles
First up, we'll be sampling "Vineyard Tears," which the winemakers have labeled as "Dry White Table Wine."
Next, we'll be taking a look at their "Vineyard Red," which the winemakers describe as "Dry Red Table Wine."
Finally, we'll be tasting their "Vineyard Rose," which is labeled as a "Dry Rose Table Wine."
The Review – Aromatics and Tasting
Vineyard Tears opens with an instantly fruity bouquet. Think bright and zesty citrus notes, with a sharp aromatic acidity. On the palate, the word to come to mind is 'balanced.' The wine is – as advertised – quite dry, almost parchingly so, but retains a refreshing acidity. A pleasant oak finish rounds out the wine, while providing a nice touch of depth to the experience.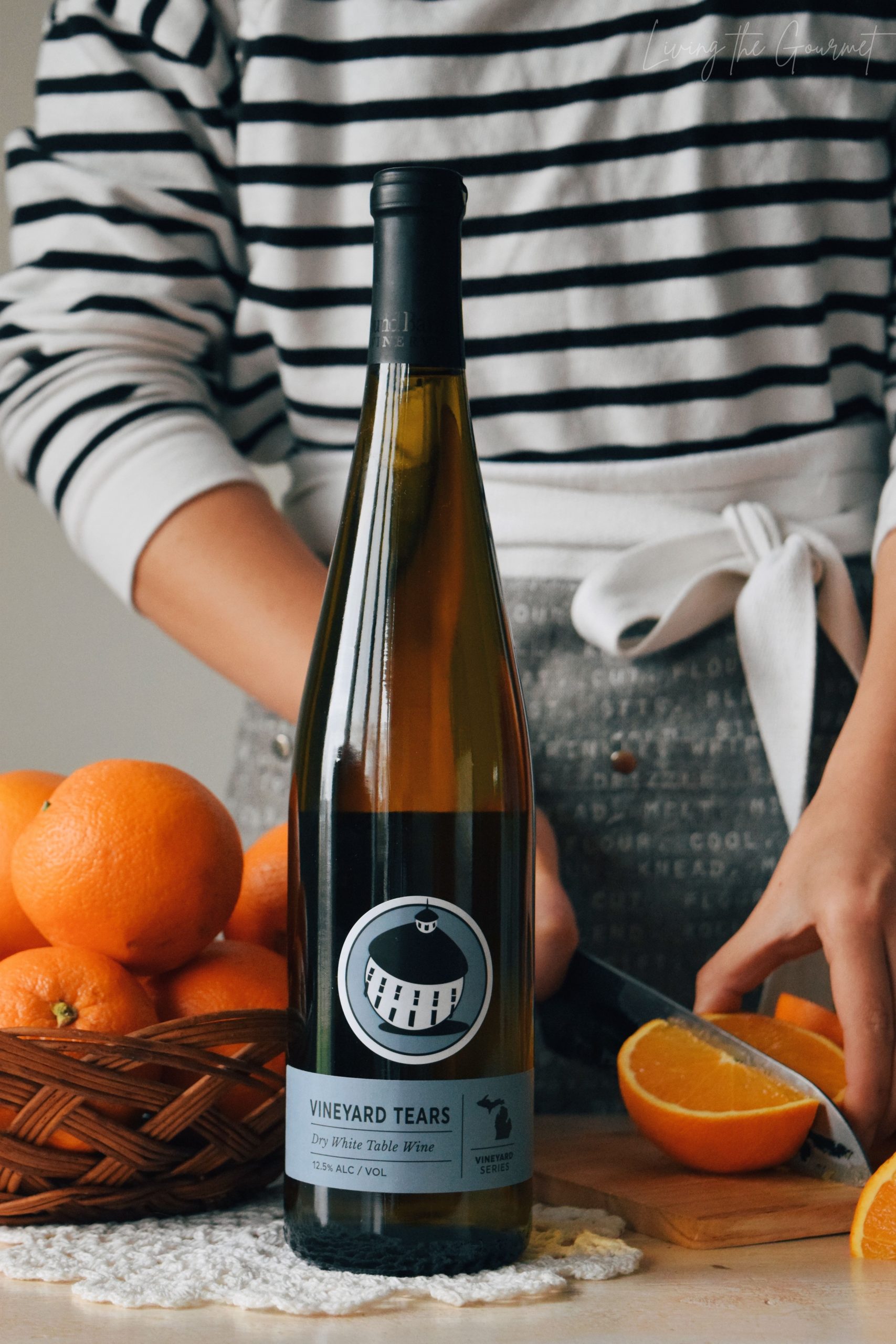 Vineyard Red greets with a pleasantly simple 'red fruit' bouquet, a mix of sliced ripe cherries and raspberries, with maybe just a hint of plum somewhere in the background. On the palate, the wine retains its 'pleasant simplicity,' and is quite dry – though not overly so. The sliced cherry from the nose is upfront on the palate, with acidic raspberry lingering in the background.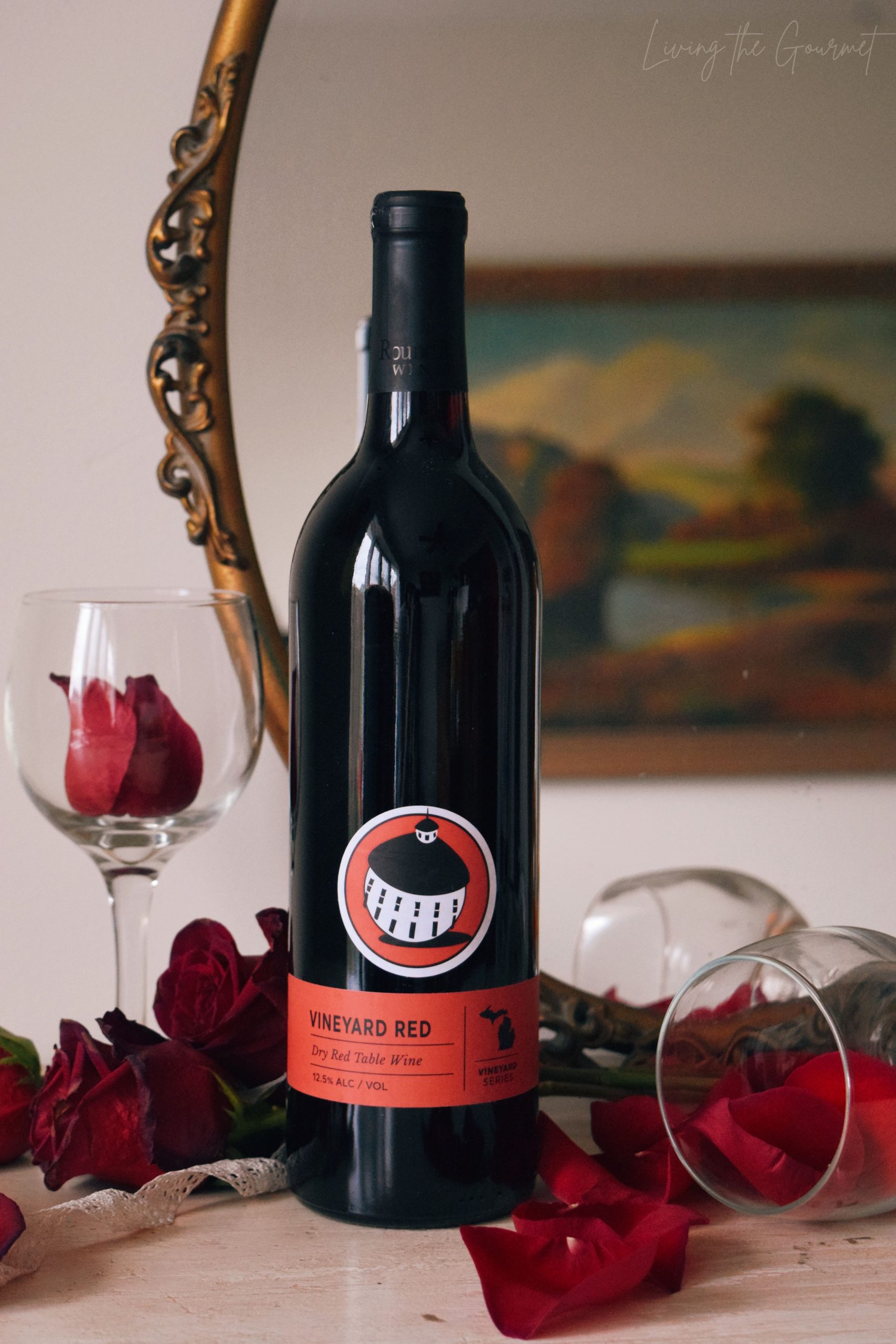 Vineyard Rose introduces itself with pleasant red fruit aromas. Think pomegranate, hints of strawberry, and a splash of ripe cherry. On the palate, the word that sprang to mind was 'delicate,' but with a refreshing acidity. The red fruit notes from the nose largely carry over to the palate.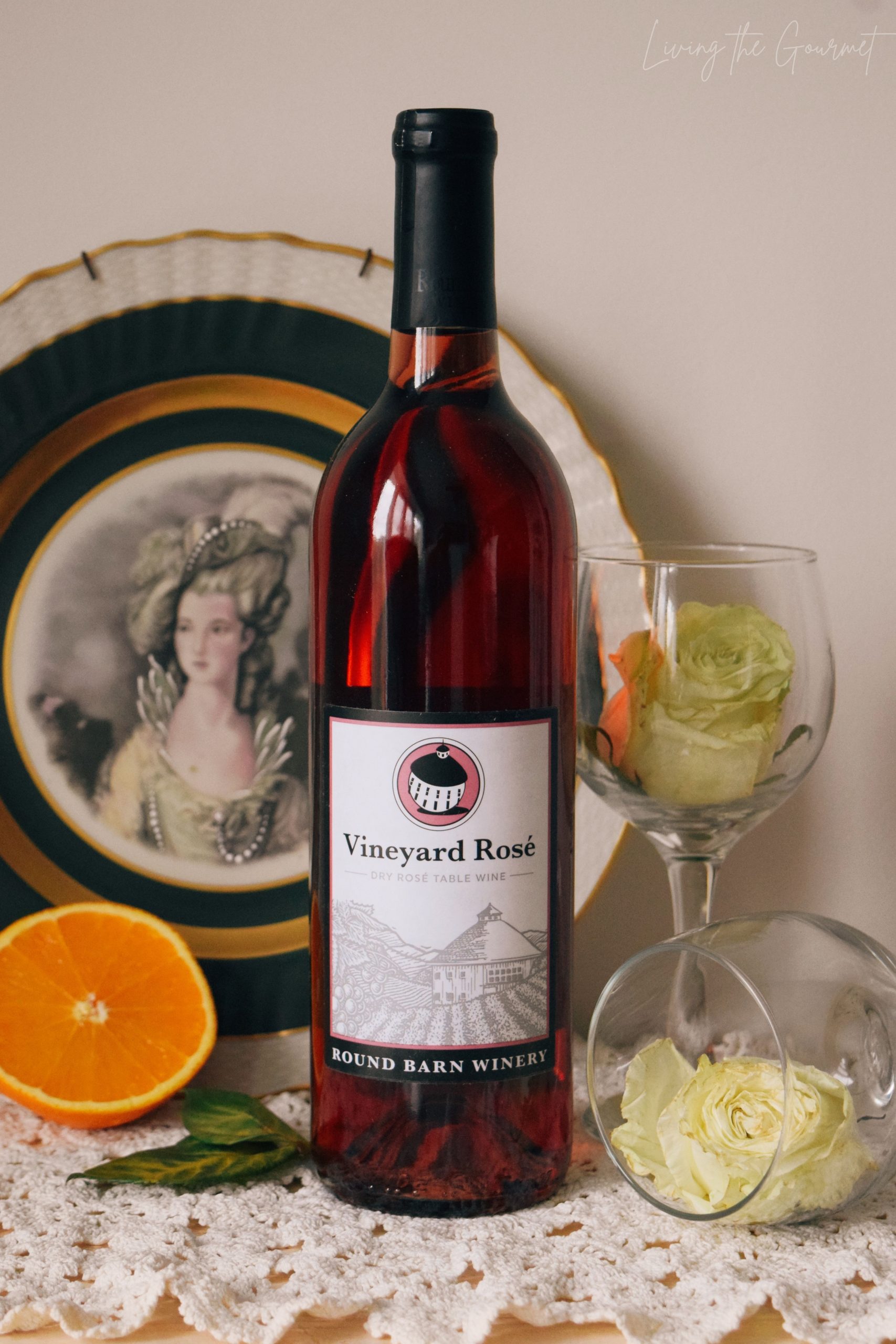 The Pairing – What to eat
The Vineyard Tears. Don't be shy when pairing this bottle, since it will meld deliciously with a range of flavors and textures. On the one hand, I can see it pairing well with something like my "Healthier General Tso's Chicken," which features panko crusted chicken coated in a spicy orange sauce. On the other hand, I might also pair this with one my favorite Provencal classics; sausage and potatoes tossed with sweet onions and cherry tomatoes.
The Vineyard Red. For this 'table red' think 'table favorites such as steak, hearty entrees such as roast duck, or even holiday-style turkey. Burgers would pair nicely as well. Spicy red sauces over pasta would also pair nicely. Something like my Steak Board, which combines marinated Argentine beef with homemade tortillas and chimichurri.
The Vineyard Rose. I would suggest crostini topped with truffle goat cheese crusted in pignoli nuts, along with fig and herb marinated salmon. However, as the winemakers suggest, this is a great 'summer bottle,' and so things like a refreshing aguachile set over tuna in lettuce cups prepared with mango, hearts of palm, and red onion would pair quite nicely.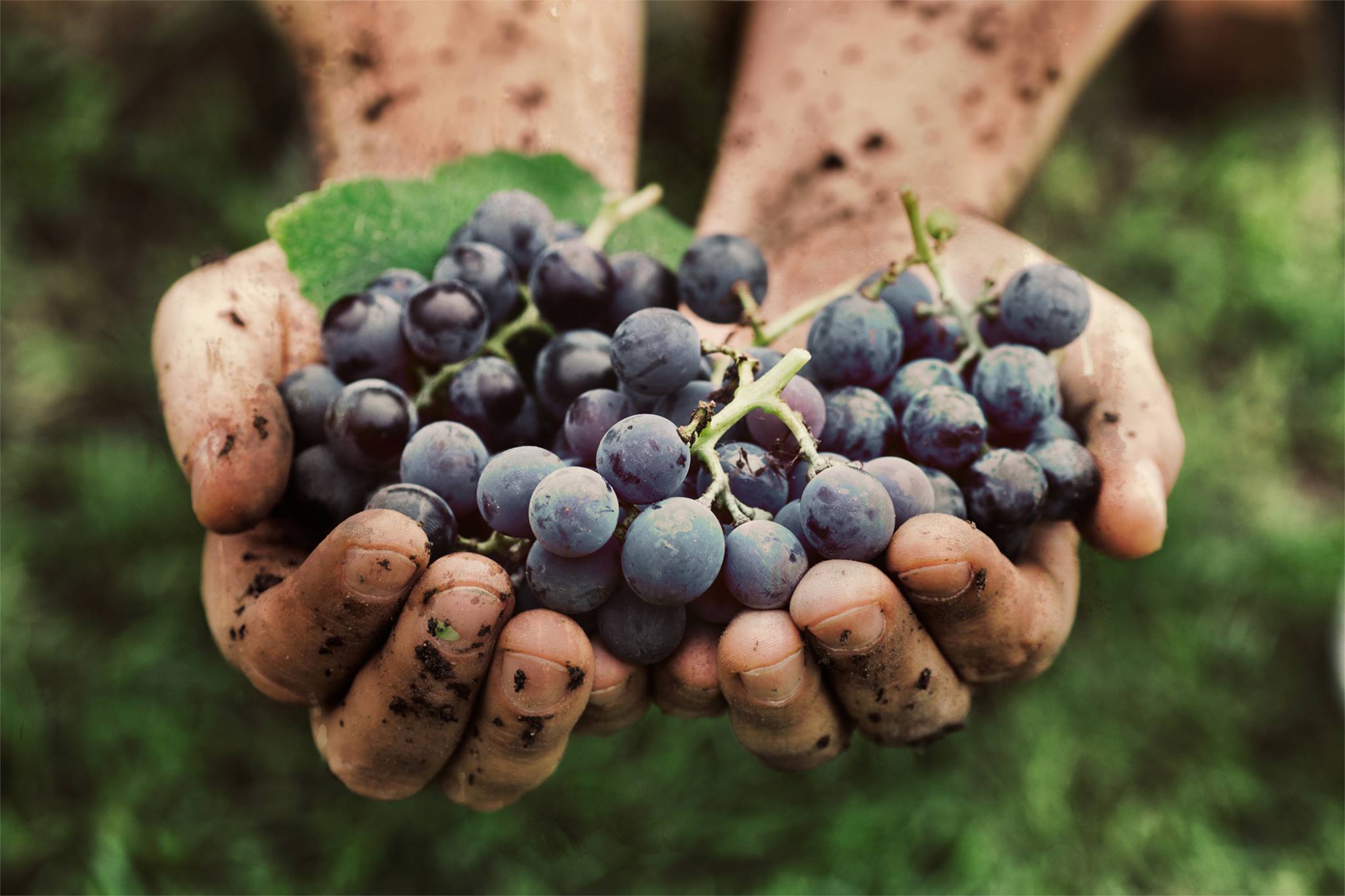 0