Two of my favorite things in the world are garlic and butter – and I'm of the opinion that they both make almost anything better; even each other. Whether you're using today's garlic-butter for biscuits, bread, or even steak, this is one recipe that you absolutely must have in your repertoire, if only because very few recipes pack this much deliciousness in such a simple, easy to achieve package.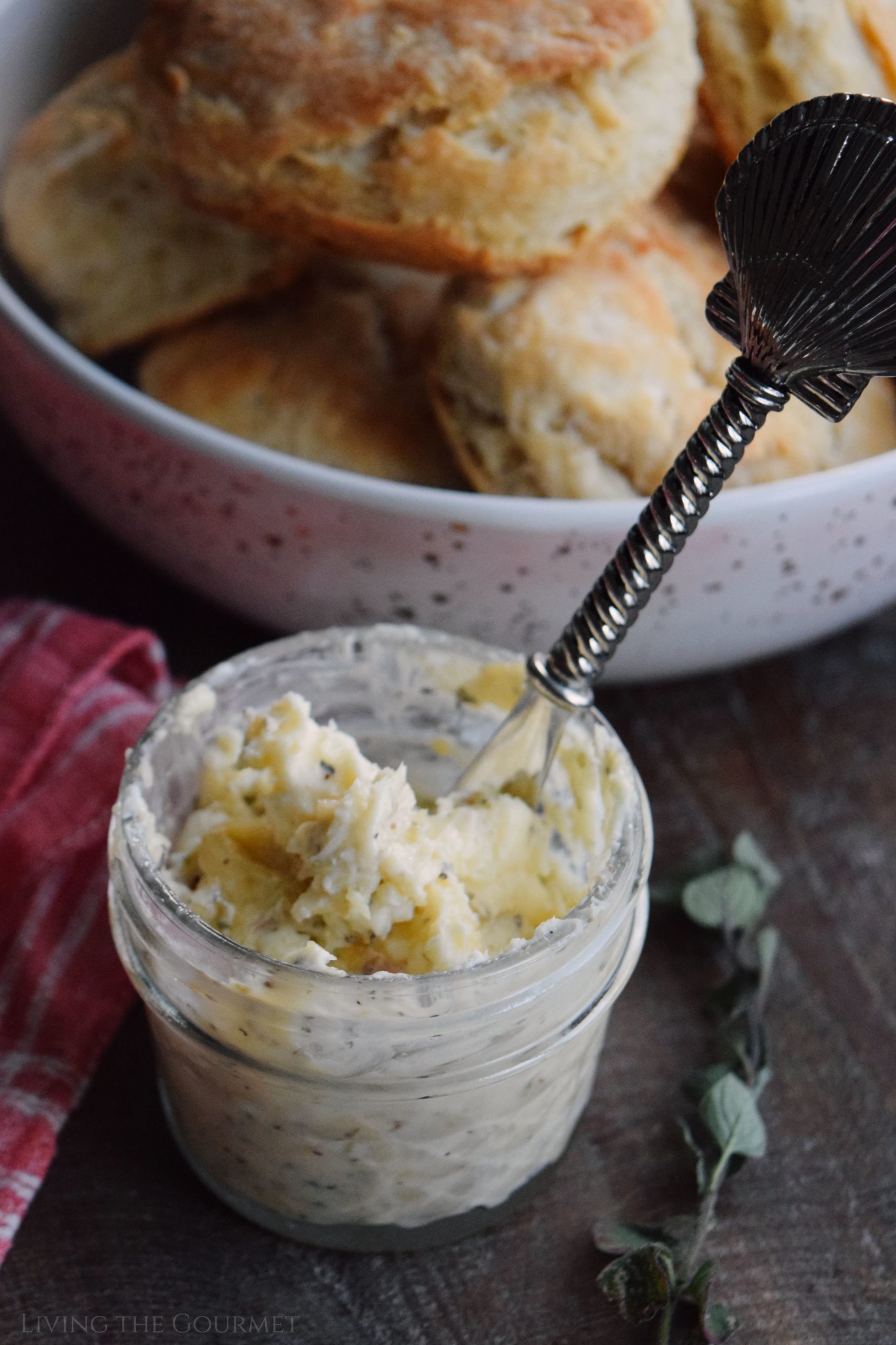 Why You'll Love It
1) Super Simple. Making garlic butter is as simple as popping a head of garlic in the oven, warming some butter, and then mashing the two together with some seasonings. It really is just that easy.
2) Add Buttery Garlic Goodness to Anything. Serve it slathered on steak, or on crusty Italian bread, or breadsticks, or even in baked or mashed potatoes. Really, anywhere you might enjoy the combination of garlic and butter is a candidate for today's recipe.
3) It Keeps. You can prepare this in batches and keep in the fridge just like you would 'regular' butter for up to about a week.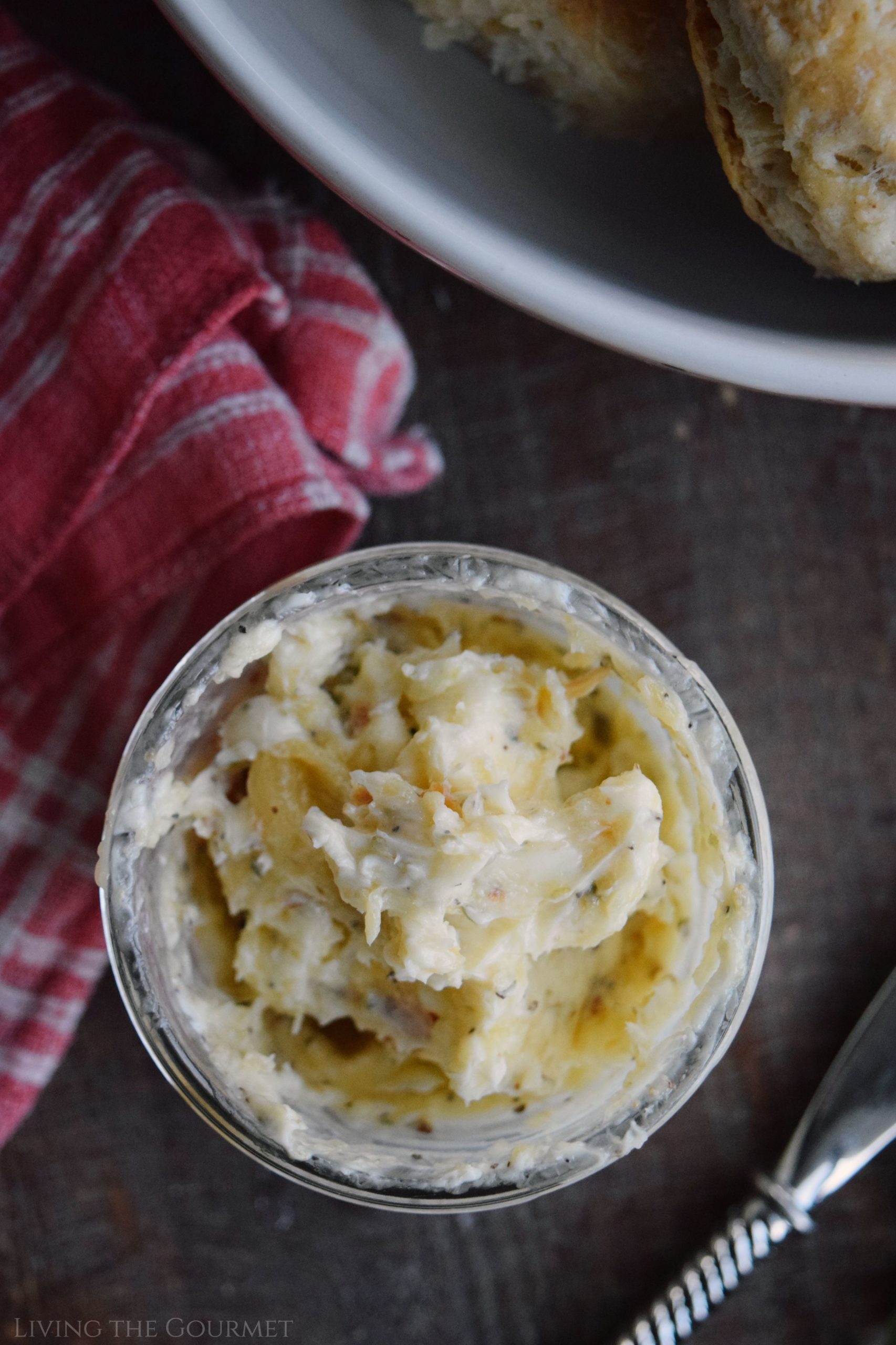 Make It Your Own
1) Plain – No Seasonings. The combination of roasted garlic and butter is perfectly delicious on its own, and goes great alongside things like herbed crackers, seasoned breadsticks, or on marinated steaks. Think of recipes or applications where you already have a nice range of flavors or seasonings, where the addition of 'simply' garlic and butter is what you're looking for.
2) The Basics. My personal preference for preparing garlic butter is to add in a super simple combination of dried oregano, salt, and black pepper. This goes great on crusty Italian bread, biscuits, and breadsticks.
3) Herbs Galore. For things like grilled steak, I like a combination of thyme, rosemary, salt, and black pepper. This is also my go to for rubbing down things like rib roasts.
4) Tailor it to the Meal. However, as I alluded to above, the best way to prepare garlic butter is to tailor it to what you're eating. You don't want the garlic butter to 'stand out' out on its own like a sore thumb, conversely you don't want it be lost in the mix. It should meld into the meal as a complement to whatever your applying it to.
Uses For Today's Garlic Butter
1) On Steak. This would be a perfection addition to any steak platter, such as the one I prepared here. Simply slather the garlic butter on the steak, and you've got a match made in heaven.
2) Homemade Breadsticks. At the risk of being old fashioned, I'm going to suggest breadsticks to pair with today's garlic butter, and these are much easier to prepare than you might think. In my mind, these are one of the best pairings.
3) Homemade Bread – Any Kind! Whether pairing this with Naan , Flatbreads, Buttery Flaky Biscuits, or Artisan Bread, the result is just as delicious as one might imagine.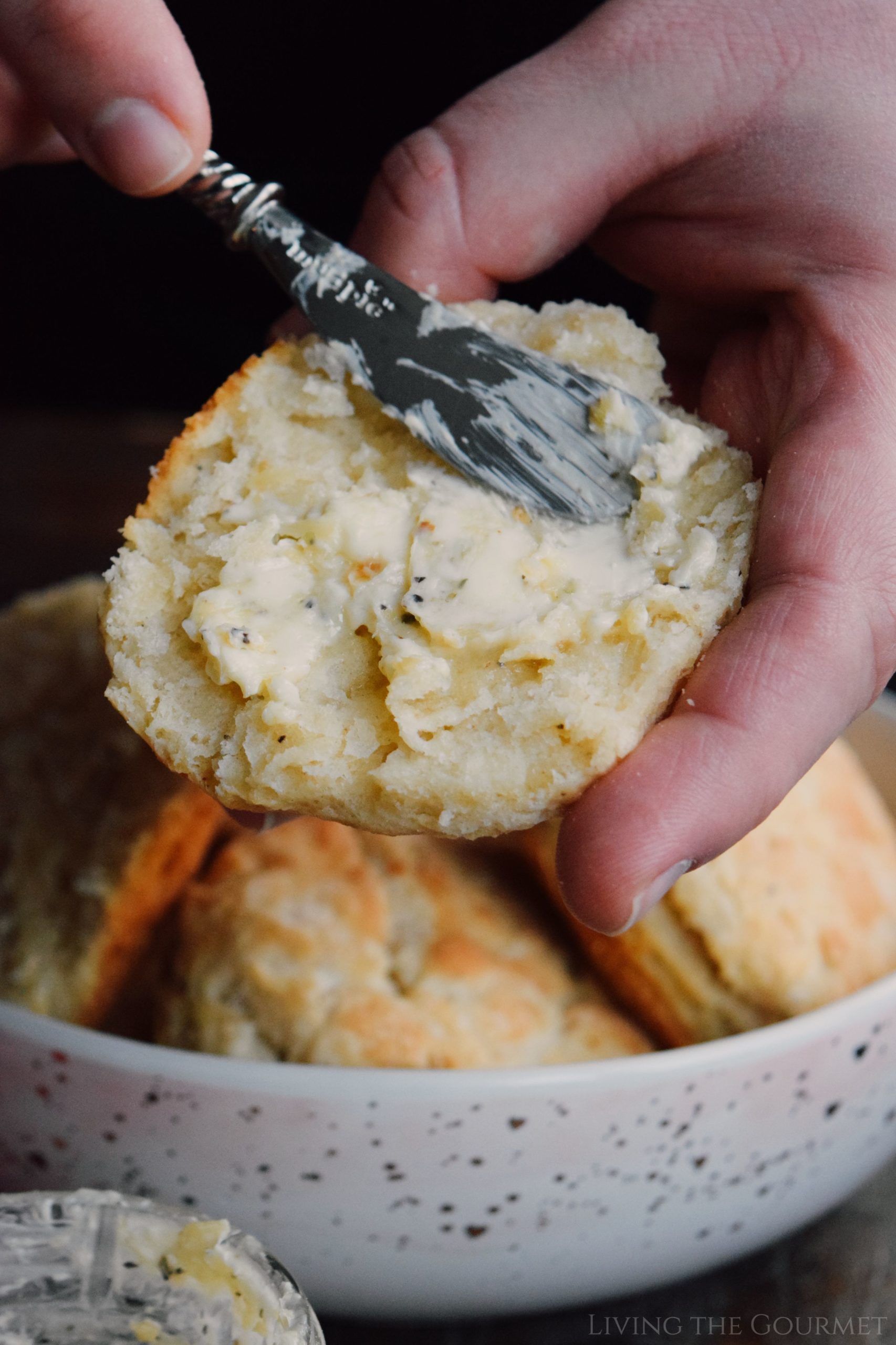 Print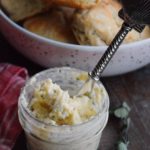 Roasted Garlic Butter
---
Author:

Total Time:

35 minutes

Yield:

½ cup

garlic butter

1

x
4

large cloves garlic, roasted

4 tablespoons

unsalted butter, room temperature

1/2 teaspoon

salt

1/2 teaspoon

pepper

1/2 teaspoon

dried oregano
---
Instructions
Preheat over to 375 degrees F. In a small cast iron pan, place a bulb of garlic, uncovered. Leave to roast for about 25-30 minutes, until golden around the edges. Remove and let cool slightly before peeling back.
In a small jar, add softened butter, salt, pepper, and oregano. Peel back four cloves of the roast garlic while still hot. Mix until incorporated. Serve with your favorite bread or cracker.
Prep Time:

5 minutes

Cook Time:

30 minutes
Recipe Card powered by
If You Enjoyed Today's Recipe…
Be sure to follow us on Instagram to stay up to date with all things Living the Gourmet, and for more great recipes, tips and tricks.
Did you make this recipe?
If so, let me know in the comments down below, or post a picture to Instagram, or to Pinterest, and I'll give you a shoutout on Instagram, or post your pin to one of my Pinterest boards!
5