This post has been brought to you by Jidvei Wines & Aur'a Gold Water. All opinions expressed are my own. The following message is intended for those 21+. Please enjoy responsibly.
Today we're taking a brief peek at winemaking in Romania, courtesy of Jidvei, who sent us a collection of three of their wines – Mysterium, a 2018 Traminer-Sauvignon Blan blend, Ana, which is a 2018 Chardonnay, and Maria, a 2018 Fateasca Alba – a native Romanian varietal. I also received a few bottles of Jidvei's brand of luxury water Aur'a Natural Gold and Silver Water, which I'll be touching on below.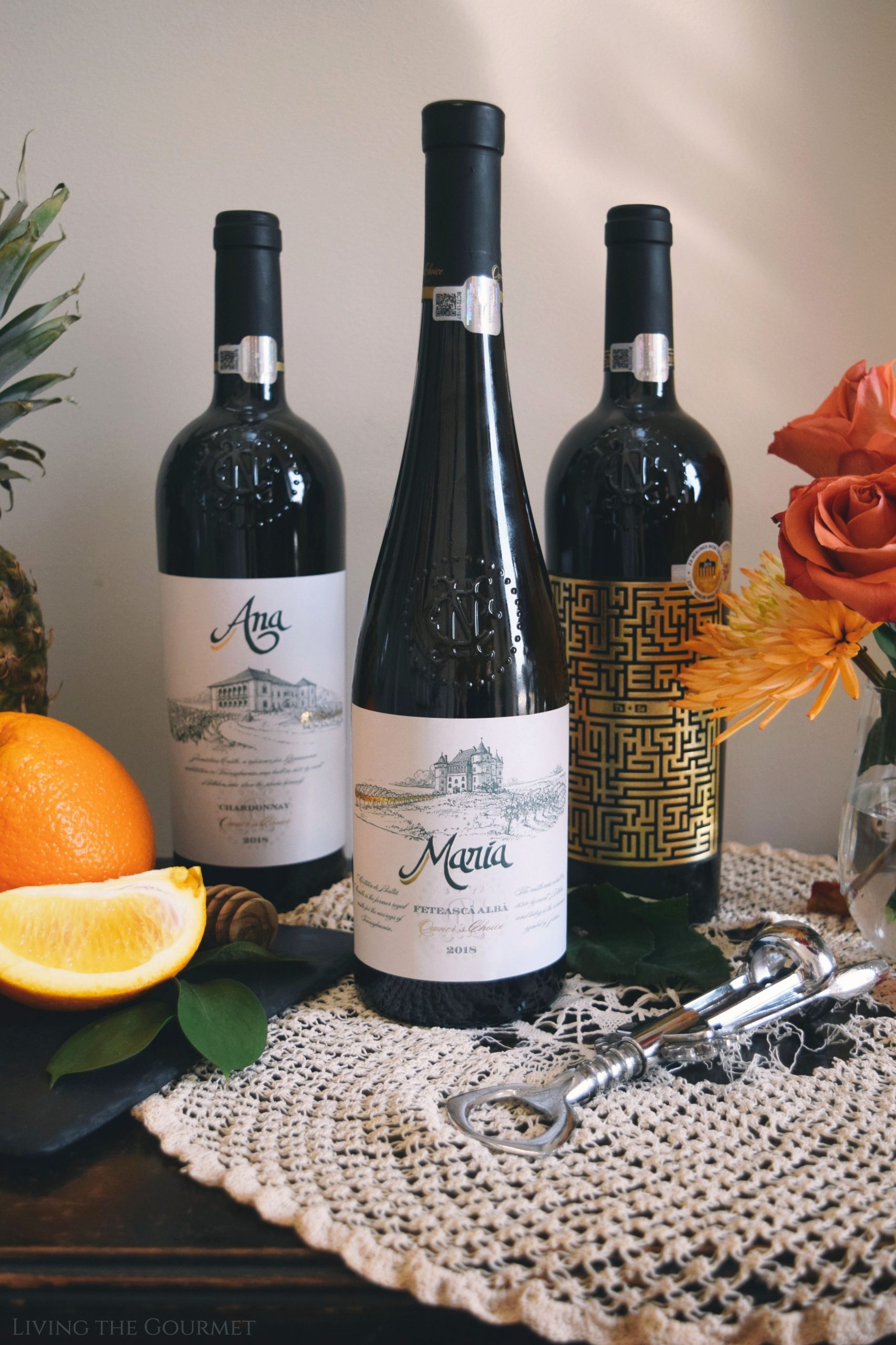 The Where – Tarnave, Romania
For most, I'm guessing the words 'Romania' and 'Winemaking' don't spring to mind together. It is a sad truth that Romania has lagged behind in terms of recognition and critical acclaim, and this has in turn led to a lag in market share. However, if you begin to consider Romania in terms of geography, the idea of Romania as a wine producing nation begins to make a lot more sense – and this is something the ancients recognized, as Romanian winemaking stretches back 6000 years. In fact, Romanian winemakinag flourished under the Romans.
In geographical terms, Romania shares many of the same features as the famed wine regions of Alsace and the Northernmost reaches of Burgundy. Parallels between the southern areas of Romania and Provence and the terrain surrounding Montpellier could also be drawn.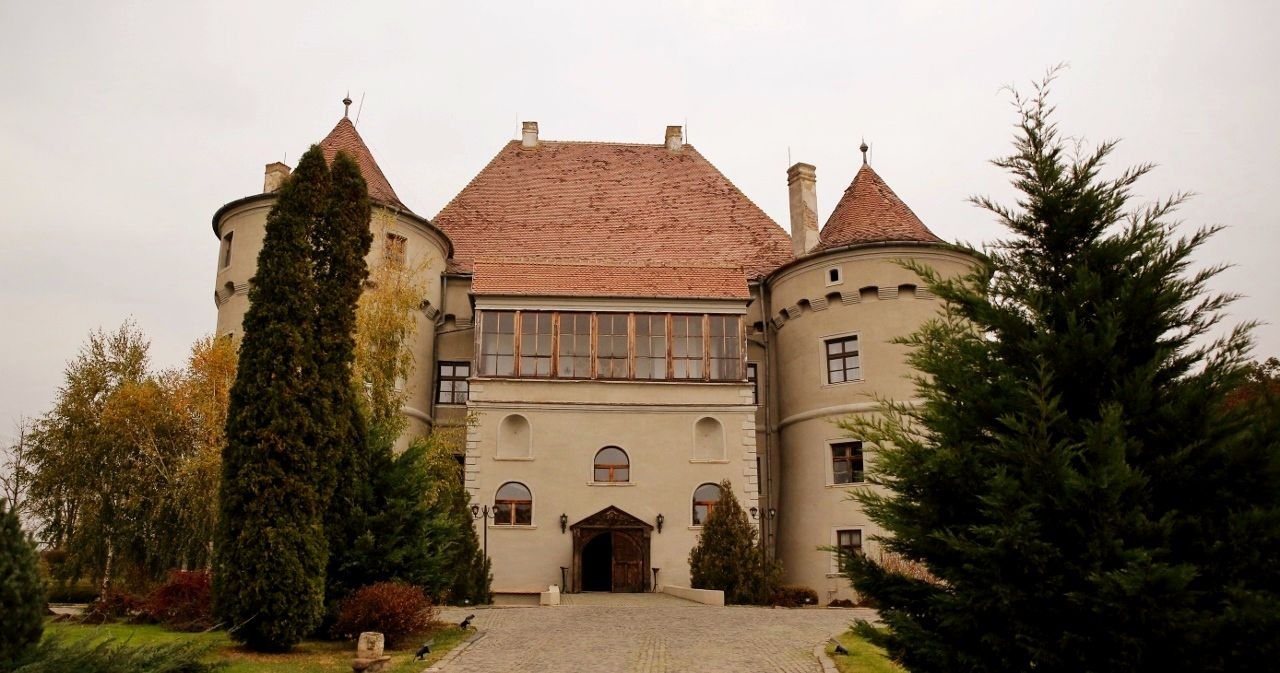 However, the more astute among you will point out that Romania is hundreds of miles from either the Mediterranean Sea for such comparisons to hold. Instead, Romania has only a small coastline bordering the Black Sea. As a result, Romanian topography does 'not' benefit from the soil and vine-enriching effects of the copious sea breeze from the Mediterranean, or of the climate regulating effects of the Atlantic – both of which feature in the aforementioned comparisons to France. As a result, Romania has much more of a 'standard' continental climate, featuring seasonal extremes of searing dry summers, and winters that are assuredly 'not' for the faint of heart. According to one source I referenced, Romania sees a large proportion of its precipitation during its harsh winters – I'll let you guess what that means (hint: ice and snow).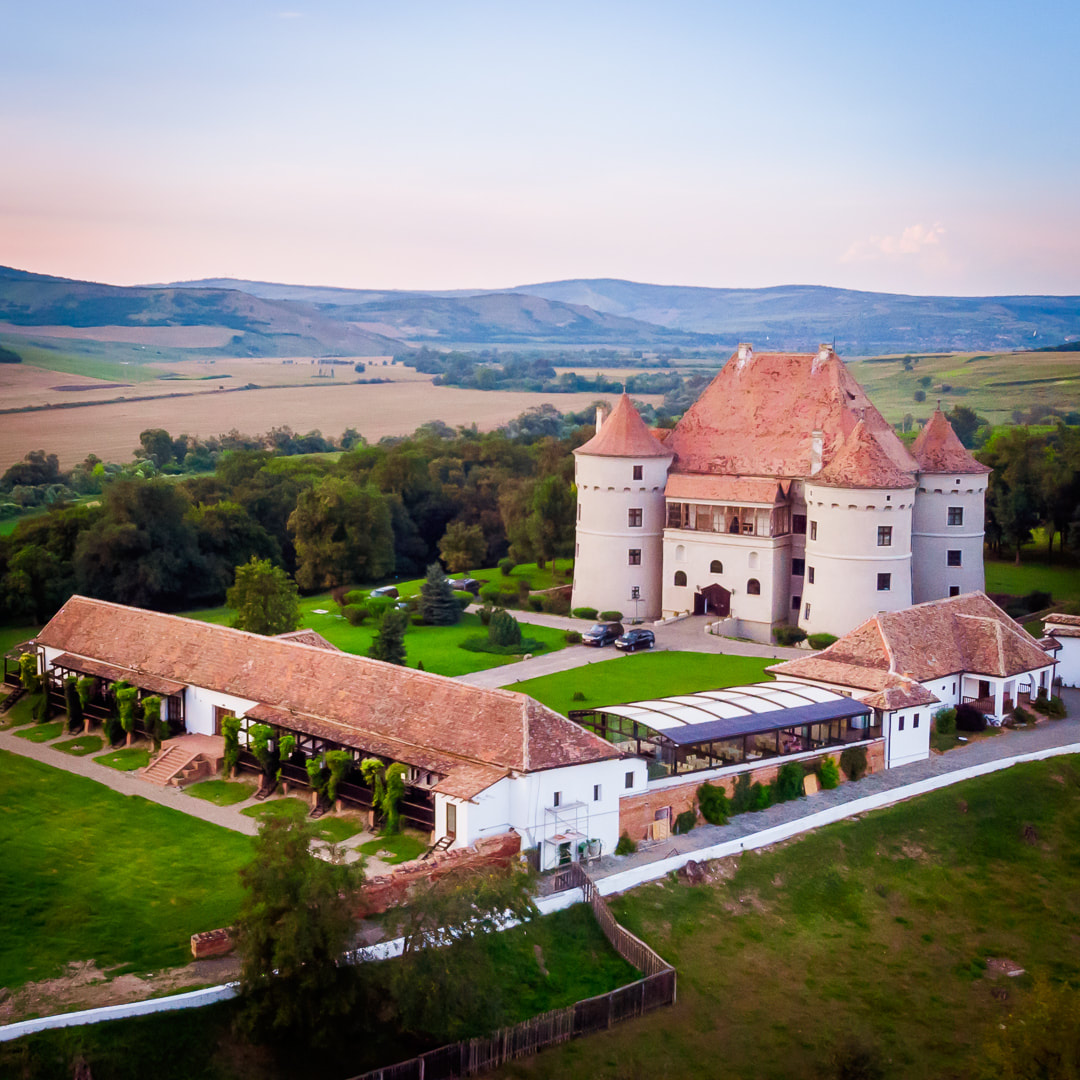 That said, you might be wondering how on earth winemaking stretches back 6000 years in Romania. Granted, Romania featured milder winters and 'wetter' summers during its stint as a Roman province, when wine winemaking in the region was at is zenith, but there's still something to be said for hardier vines in a place whose geography is 'arguably' similar to places like Alsace and Burgundy. As a result, Riesling varietals perform excellently here, in particular welschriesling (as opposed to the more fragile Rhine Riesling). Romania's own Feteasca Alba, a hardy white wine grape native to Romania accounts for a large portion of Romania's white wine production, and there are simply fantastic examples of this available.
Naturally, since I mentioned 'hardy' grapes doing well in Romania, it should come as no surprise that Cabernet Sauvignon features prominently (although cabernet sauvignon can be made to perform well pretty much anywhere). Curiously, Cabernet Sauvignon actually has a slightly larger presence in Romania than Romania's own Feteasca grapes. To a somewhat lesser extent, Merlot and Pinot Noir are also planted with noteworthy success in the country – again notice the trend towards 'hardy' grapes.
With all of that might, Romania is definitely worth exploring for those looking for new and unusual additions to broader their wine horizons.
Tasting and Aromatics – The Review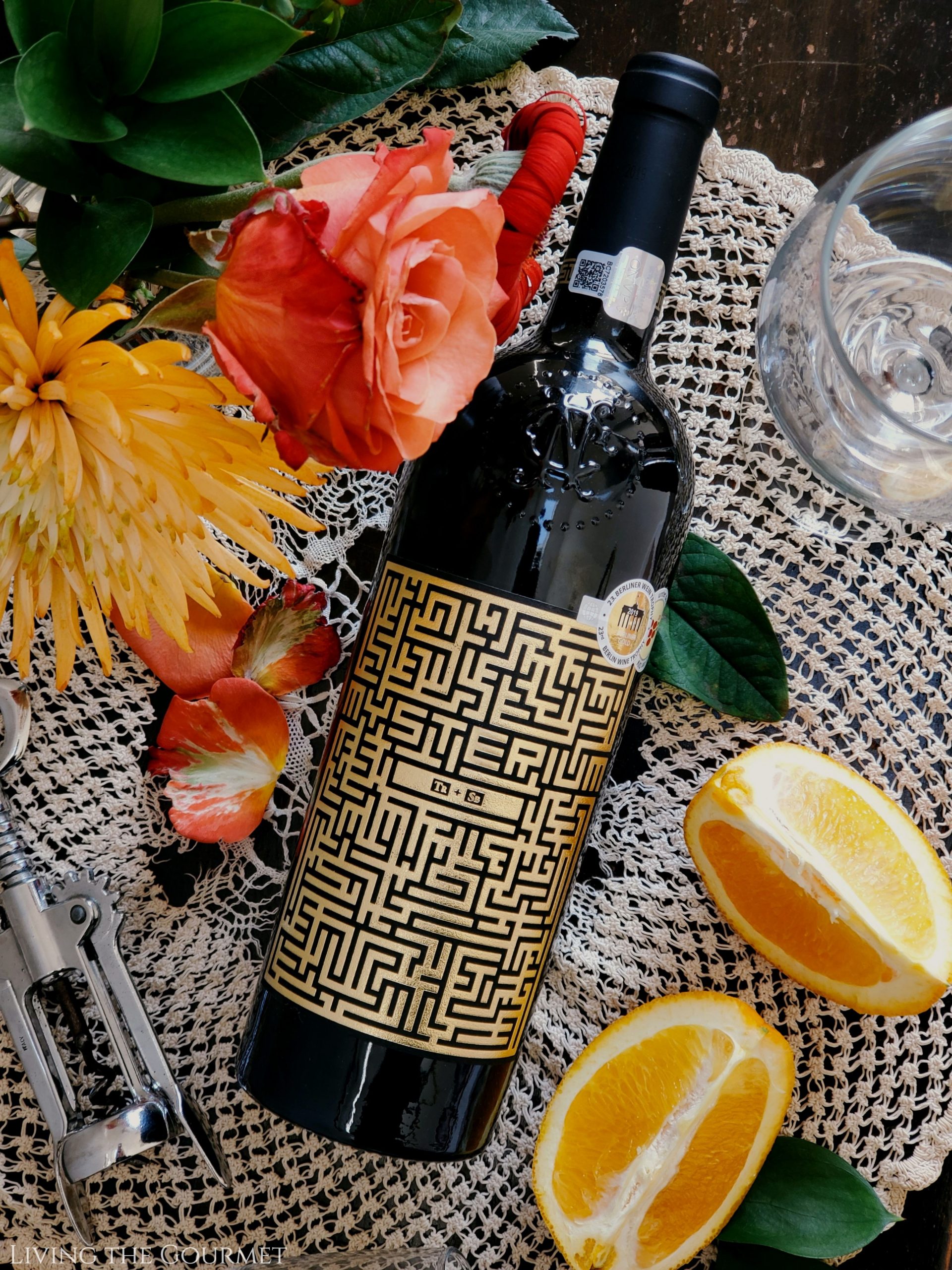 1) Mysterium – We'll start out with the Mysterium, simply because I found myself mesmerized by the labyrinthine label. The wine is intensely aromatic, featuring a varied floral bouquet, think white wild flowers with hints of rose deeper into the glass, and a subtle but noticeable lacing of lychee. On the palate, the wine is citrusy and mildly fruity, with just a touch of toasted almond somewhere in the background, and features a very nicely textured mouthfeel with a medium-high acidity. This was a very pleasant drinking experience.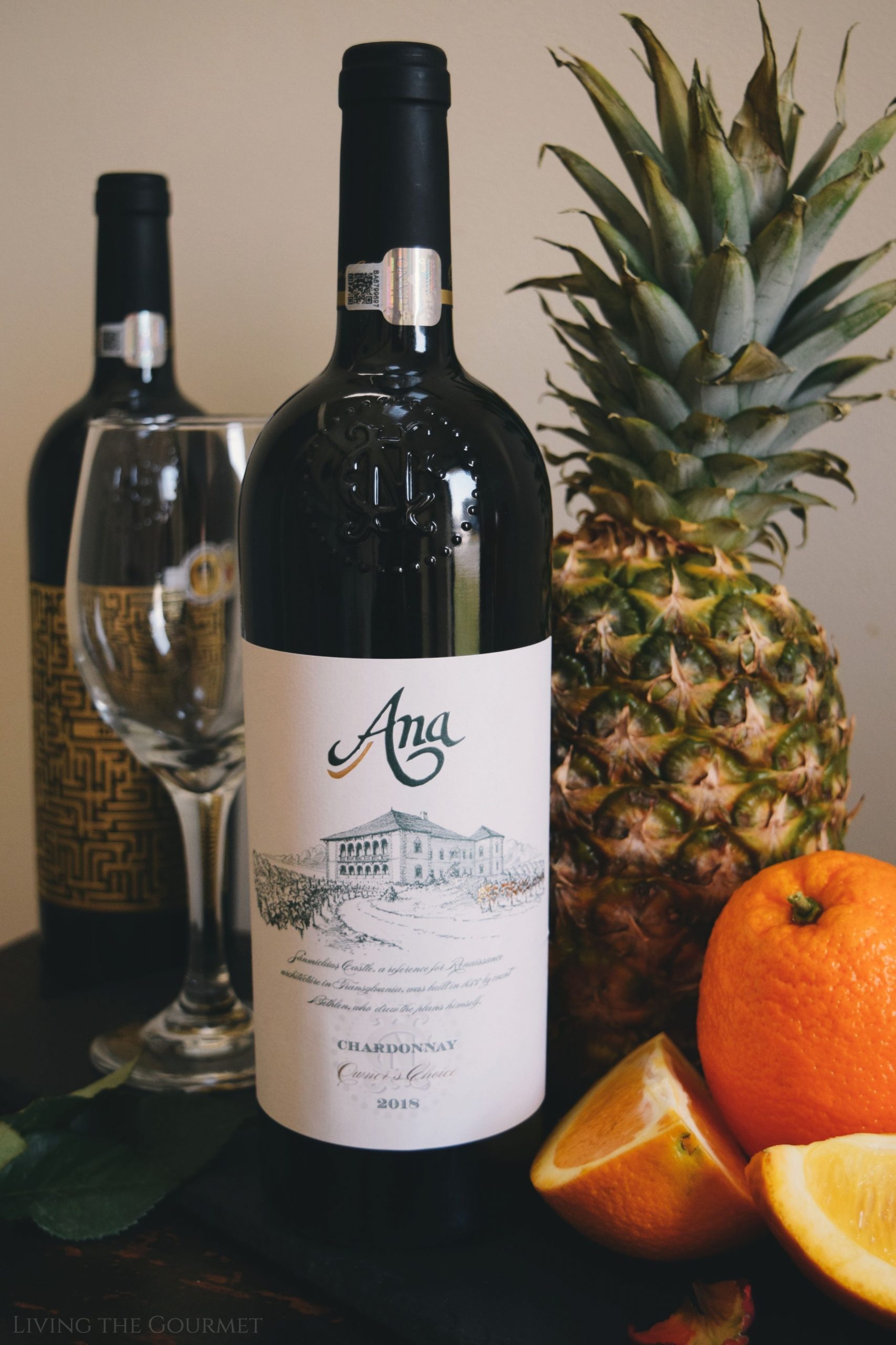 2) Ana – This chardonnay introduces itself with aromas of forest floor and cut grass, with something 'dried' and 'woody' lingering in the background. On the palate, the wine is quite fruity and with bright citrus notes, think sliced pineapple laced in lime. The wine features characteristic acidity, a pleasant and full mouthfeel, and a refreshing, if brief, finish.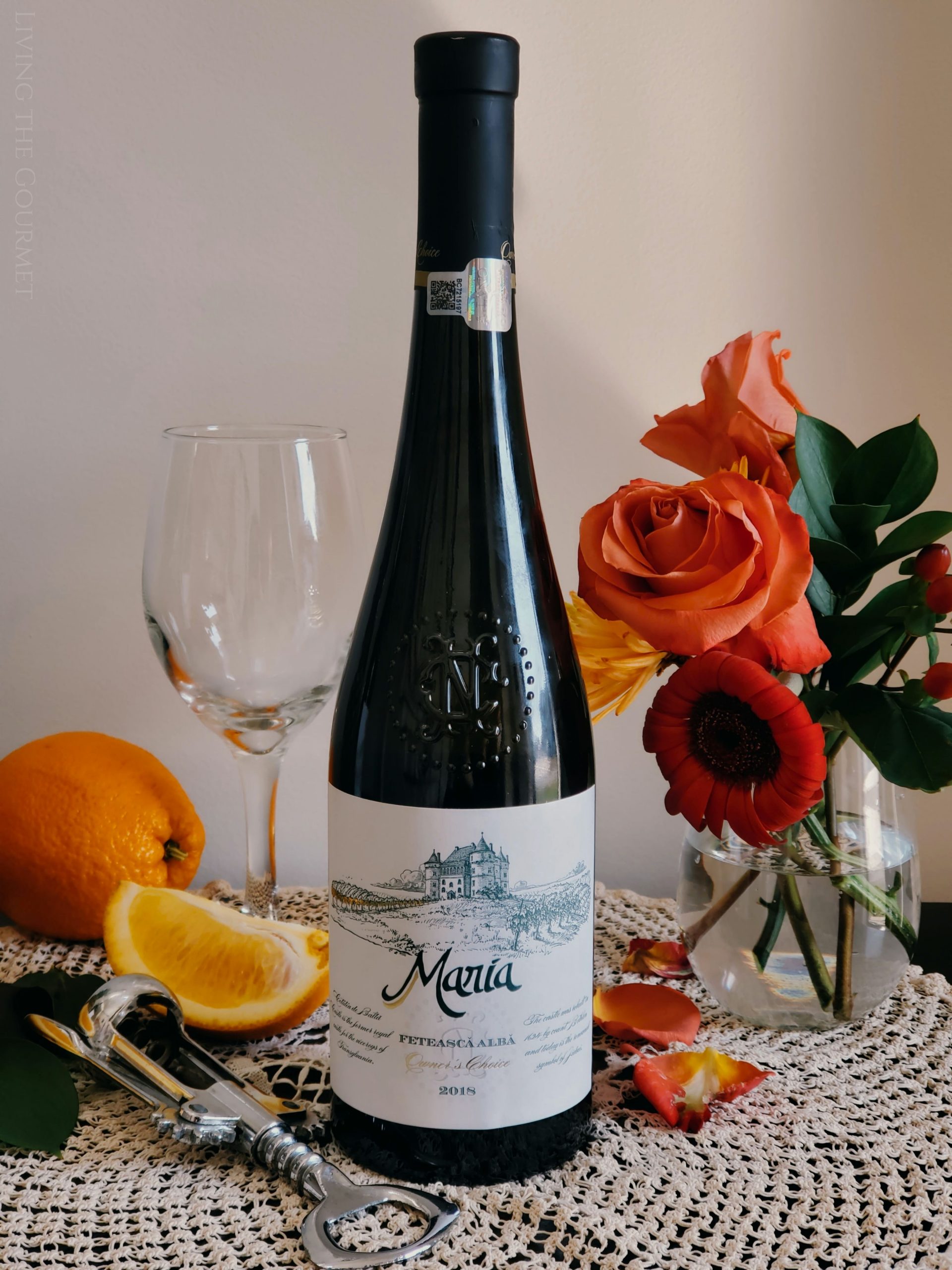 3) Maria – Finally, we come to Maria, which is a 2018 Feteasca Alba, the native varietal of Romania. For those who are unfamiliar with this varietal, it will be a pleasantly unique experience. The wine introduces itself with fresh herbal notes – think of things like lavender, jasmine, or lilac set over a bed of freshly cut grass. On the palate, the wine features a pleasant medium-bodied acidity, being vaguely reminiscent in mouthfeel, texture, and flavor to pear nectar, with just a touch of fresh lime essence somewhere in the background.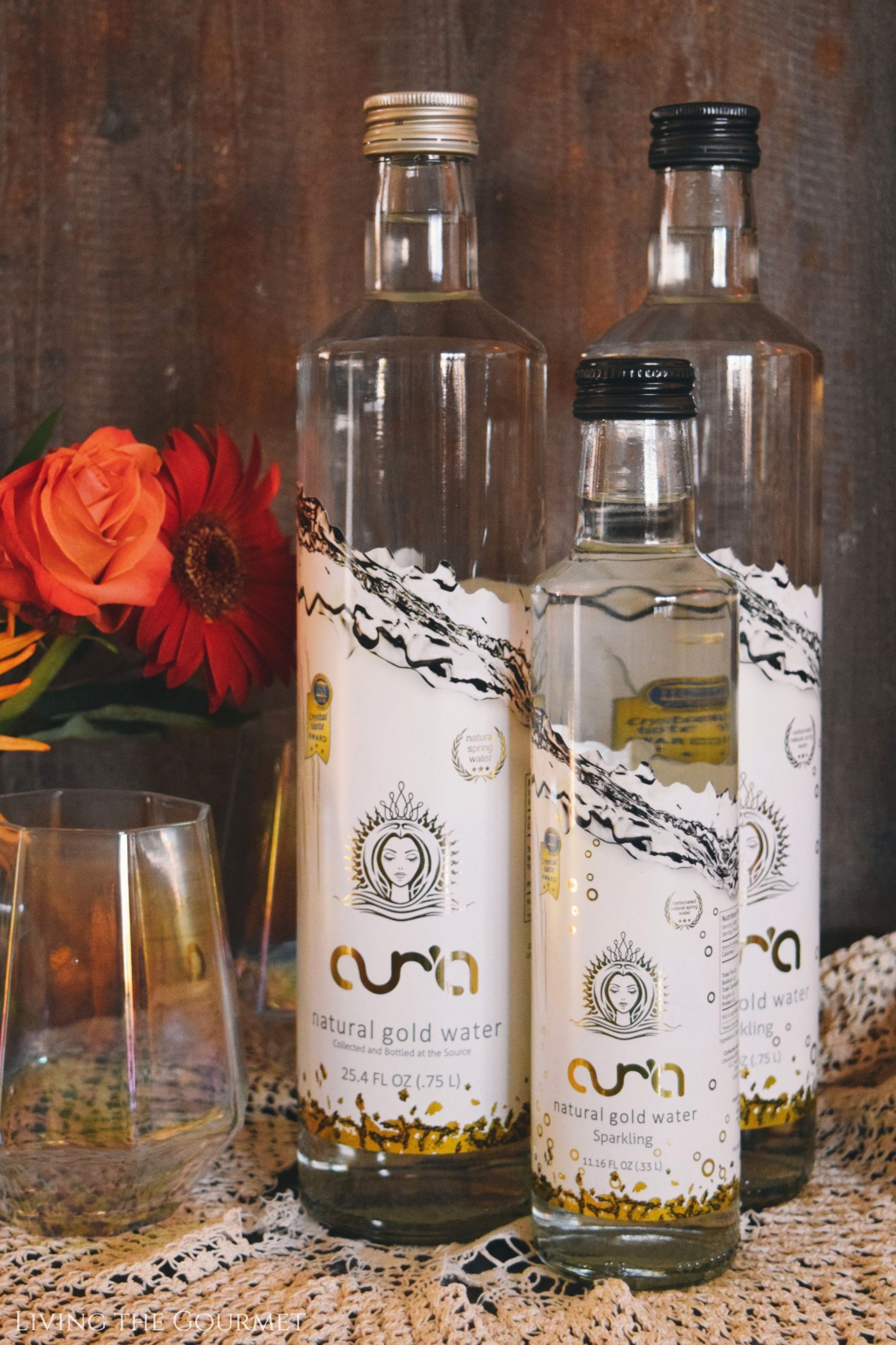 4) Aur'A Natural Gold and Silver Water – True to its name, this line of water contains trace amounts of gold and silver. It's available in three varieties, with gold, with silver, or with gold 'and' silver, it's also available sparkling or 'still.' These trace elements are 'not' added to the water prior to bottling, but rather seep into the water due to where the water is sourced – Ursoanea Spring natural runs over a set of gold and silver veins, which leech trace amounts of gold and silver into the water. While I'm not qualified to comment on the proposed health benefits of gold and silver, or of mineral water in general, I 'am' qualified to comment on the taste and texture. In terms of texture, the water has a very 'smooth yet dense' mouthfeel, which typifies higher end mineral waters. In terms of taste, it's crisp and pure on the palate. While this is certainly a pleasure to drink on its own, I can easily see this being used as a base for higher-end, more meticulously crafted cocktails. If you aren't afraid of spending a few extra dollars on your next mineral water, I definitely recommend giving Aur'A a try. It's an experience.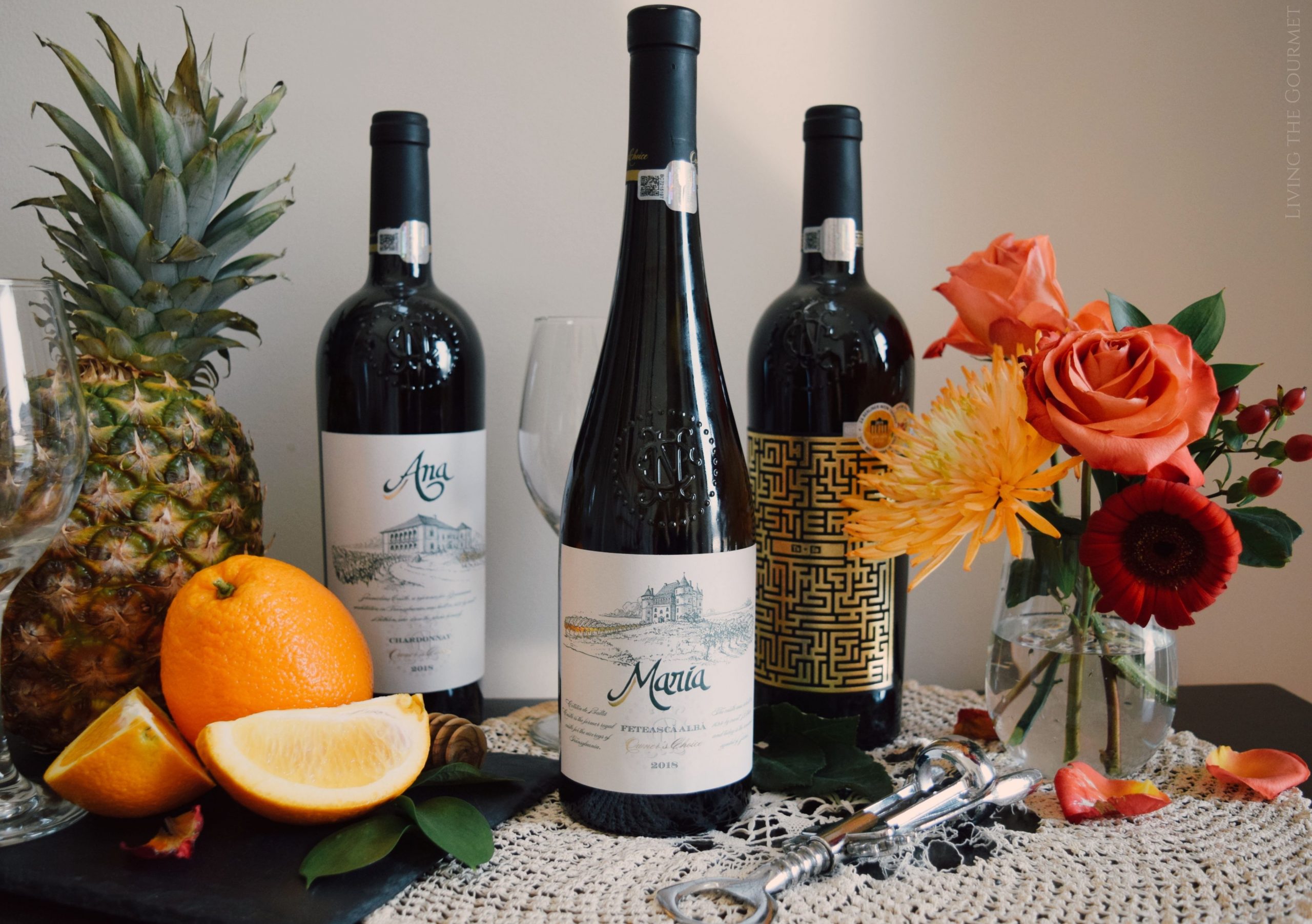 What to Eat – The Pairings
1) Mysterium – A traminer-led blend, this bottle will pair beautifully with spicy dishes, especially Thai cuisine. Spicy barbecue and zesty flavors are the go-to for this varietal. You might consider my 'Party Ribs' as a pleasant lighthearted pairing, which combines a zesty citrus rub, using citrus flavors, honey, soy sauce, and fresh lemon. Conversely, you might consider my Spicy Crispy Fried Chicken, which combines a dense, crisp crust with an infusion of cayenne and paprika. For a more 'refined' pairing, you might consider Asian-Style Chicken Wings, which features chicken wings marinated in fresh crushed garlic, fresh ginger, soy sauce, and cider vinegar, which combine to create a subtly sweet and slightly spicy marinade with a pleasant zesty "kick".
2) Ana – For this bottle, think 'by the book' chardonnay pairings. Light and festive starters are the order of the day, as this is really 'not' an entrée bottle, but rather something you'll sip before a meal on its own, or with appetizers. Consider something like my Deviled Eggs or a lush Charcuterie Board.
3) Maria – For this bottle, I'm of a conflicted opinion on how best to pair it. On the one hand, I could very easily see it pairing well with something like my Healthier General Tso's Chicken, which features panko crusted chicken coated in a spicy orange sauce. On the other hand, on the far other end of the spectrum, I could easily see this paired with a 'one pan meal' such as my Sausage and Potatoes tossed with sweet onions and cherry tomatoes, a Provençal classic.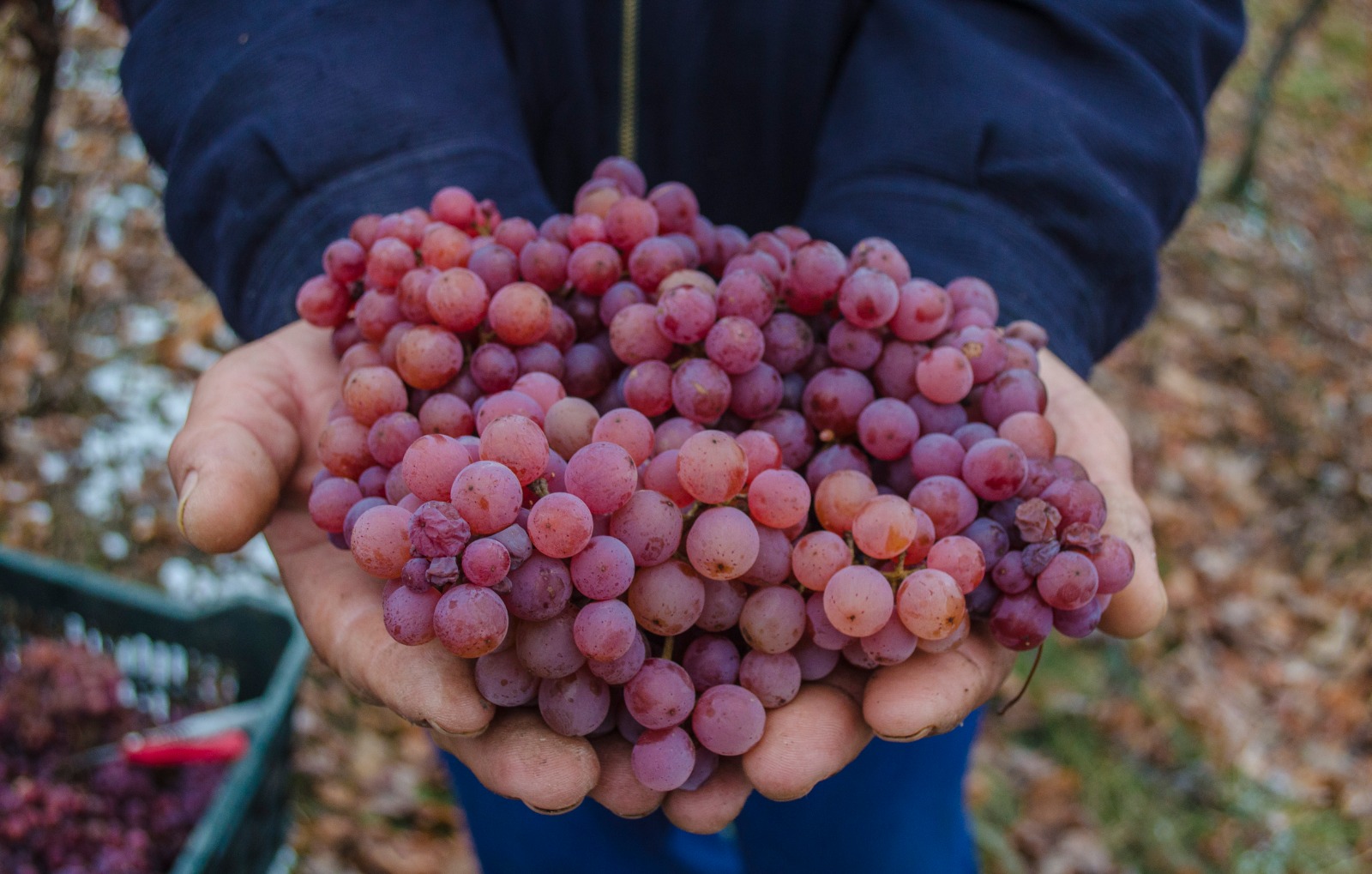 Have you Tried it? Have you tried today's wine? If so, we would love to hear from you! Give us a shout out on Instagram or Facebook with a picture of what you prepared, or let us know down below in the comments how it turned out! We can't wait to hear from you!
2