This post has been sponsored by Jarlsberg® Cheese. All opinions expressed are my own.
Today's lasagna rolls are a labor of love that are absolutely perfect for weekend dinner parties, or big family gatherings. They're also surprisingly versatile, since they're hardy enough to act as meal unto themselves, or can be served alongside steaks or roasts to create an enviable 'pasta surf and turf' combo.
We'll be putting together today's recipe with a little help from our dear friends over at Jarlsberg®, who makes one of my absolute favorite all-purpose cheeses on the market, but more on them later.
Now, without further delay, let's get to it, because we've got a lot to cover.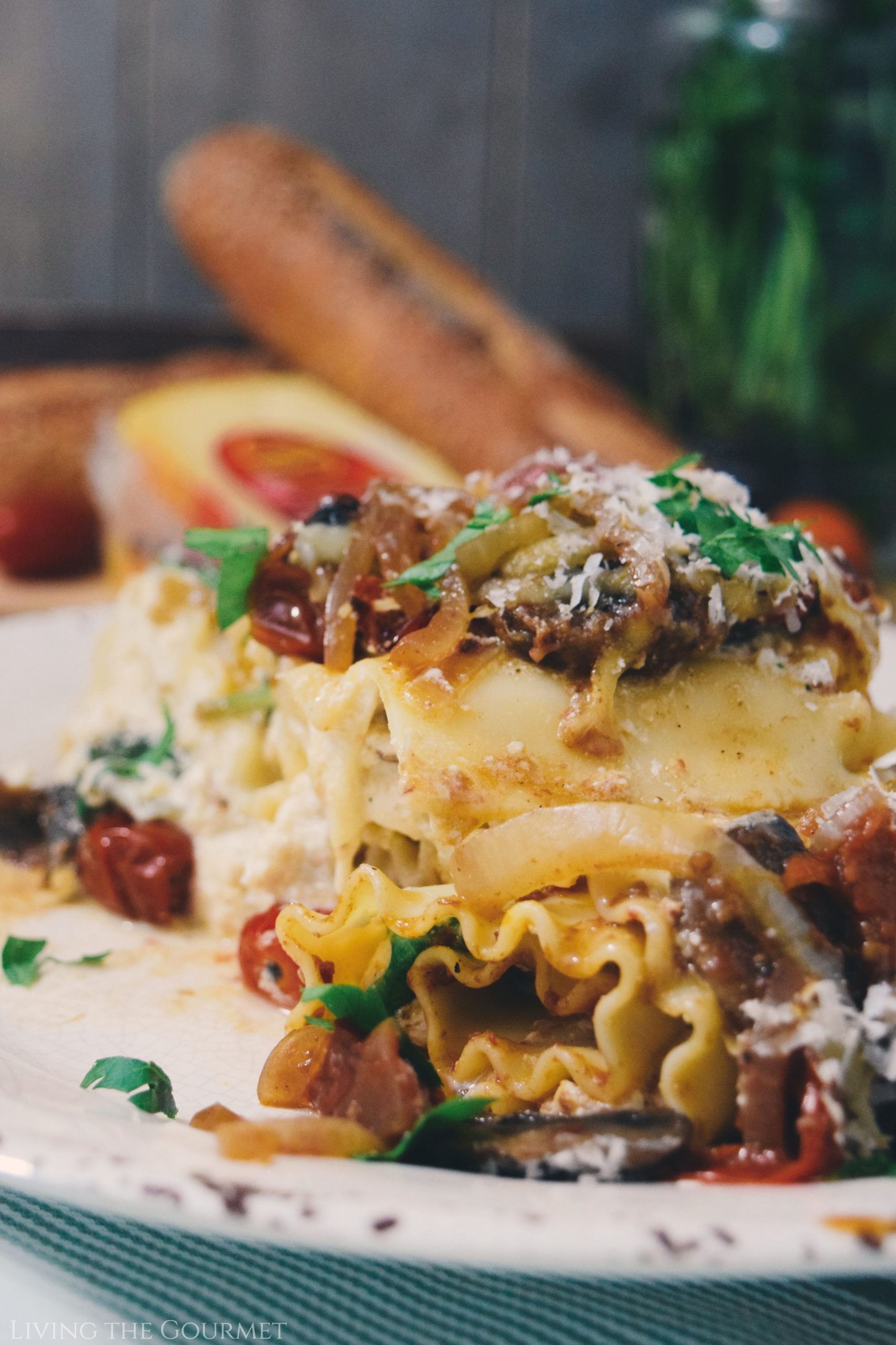 Ingredient Notes, Substitutions, and Pointers
1) Lasagna Noodles vs Shells vs Manicottis. The answer is there is "You decide." Today's recipe would work just fine either stuffed into (large) shells, or piped into manicotti, with little if any alterations aside to 'how' you go about constructing the stuffed noodles. Shells and manicotti would likely be a bit easier to construct, requiring no 'rolling' technique as with the lasagna, but I find that the lasagna creates a slightly 'hardier' item, and also makes for a more unique presentation. However, this is pure preference, and today's base recipe works just fine with any of these three noodles.
2) The Crabmeat: Canned vs Fresh vs Imitation. You might be surprised to learn that you can use whichever variety of 'crab' you prefer, and the cooking process remains entirely the same – just add an extra three to five minutes of cook time in the oven if using fresh crab.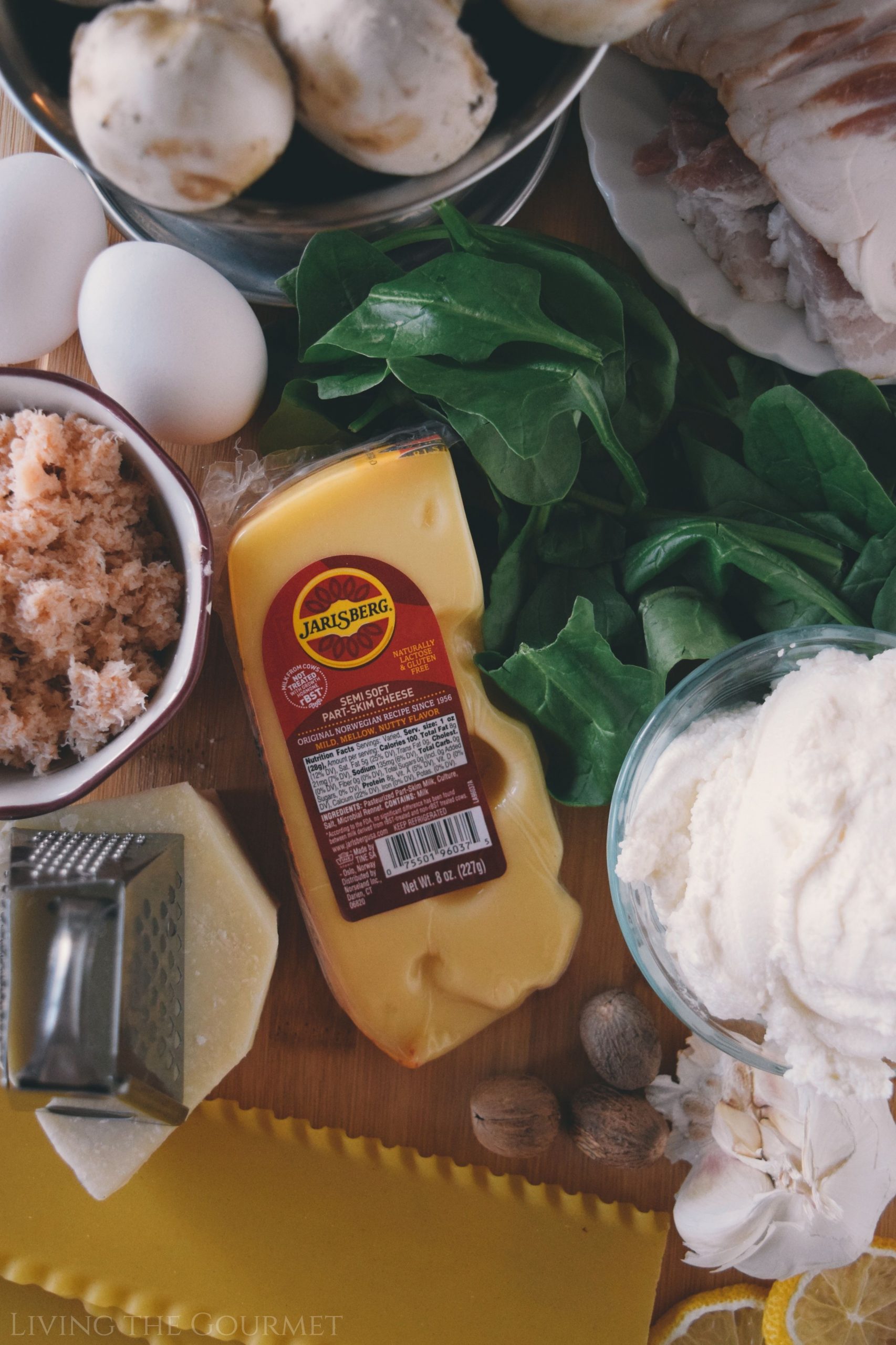 That said, the difference comes down to taste, texture, and price.
Using fresh crabmeat has the advantage that you aren't essentially recooking it when baking the rolls, since both canned and imitation are, of course, precooked. This leads to a juicier, 'fuller' and 'fresher' texture overall, which also has the nice bonus of preserving more of the original 'crab' flavor.
However, in terms of price, something like fresh Maryland Jumbo Lump Crabmeat can run upwards of sixty dollars per pound, though prices do vary by region and brand. By contrast, a 'pound' of canned crabmeat runs between a third and a quarter of that price (though again prices vary widely by brand and region), while imitation – understandably – runs at a fraction of that amount.
Price aside, the only other real downside to fresh crabmeat is that it has to be used more or less right away, whereas cans can sit on a shelf for protracted periods, and imitation can chill out in the freezer for up to six months.
In short, if you can find it, and if you don't mind the price tag, swap in fresh crab meat for canned.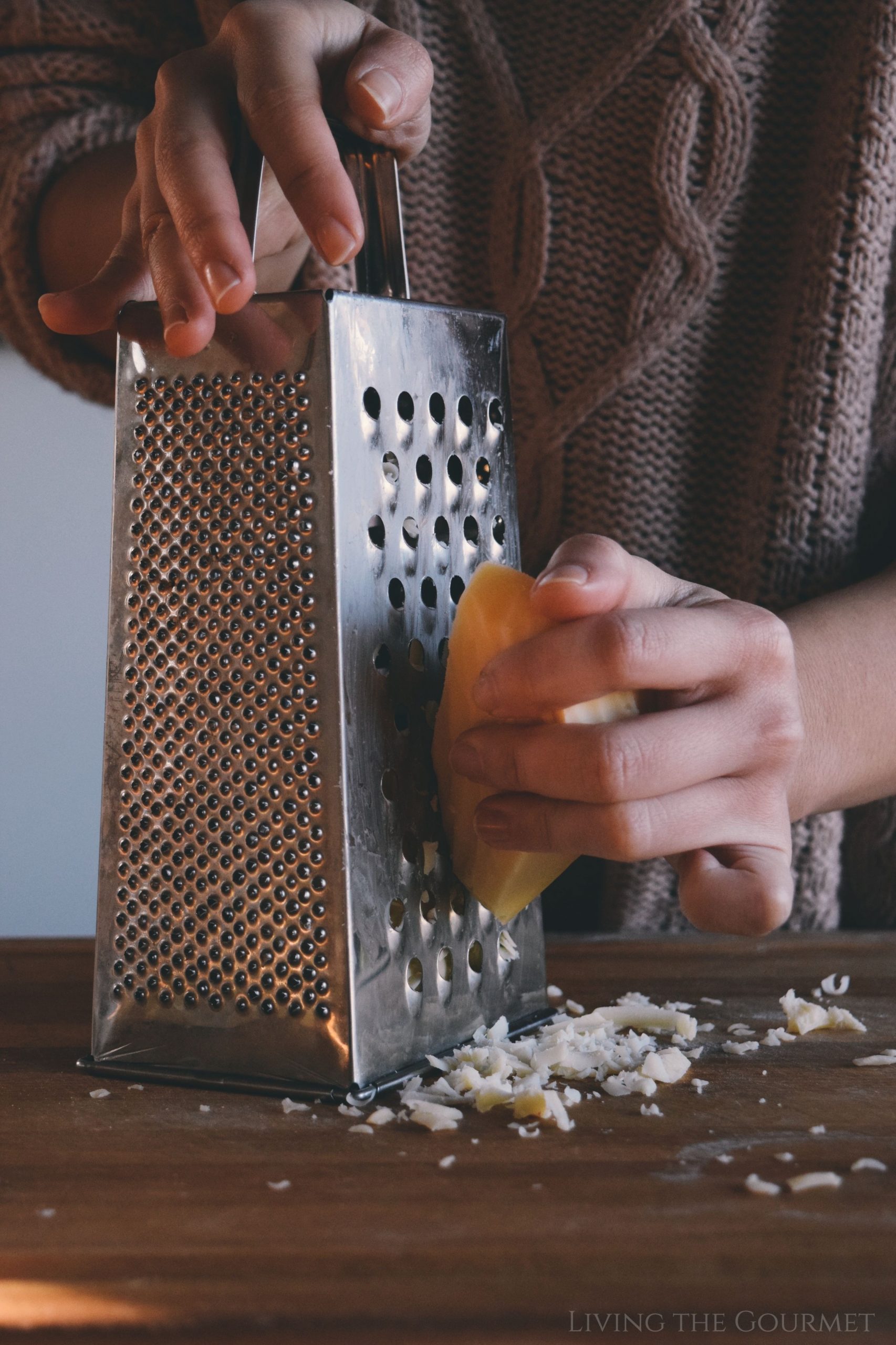 3) Baby Spinach vs Adult Spinach. Baby spinach is simply the smallest variety of flat leaf spinach, and contains all of the same nutrient values as its larger cousins. While some frown on cooking baby spinach, the larger varieties, in my opinion, would simply overwhelm this recipe.
4) The Cheese. I wanted to try something a bit different, and so while the obvious cheese for today's recipe would have been mozzarella, I opted to replace the mozzarella with Jarlsberg® Cheese. I did this in part because I wanted a cheese that had a faint 'nuttiness' to add to the larger flavor profile of the stuffing, and because it melts 'firm' and so will act as a binding agent for the rolls. Beyond recipes like today's lasagna rolls, Jarslberg is a great 'all purpose' cheese to keep on hand, it's a delicious addition to cheeseboards, or for slicing onto sandwiches, or for recipe's like my Bacon and Onion Burger. For more info, or to order some cheese for yourself, check out Jarlsberg over at www.jarlsberg.com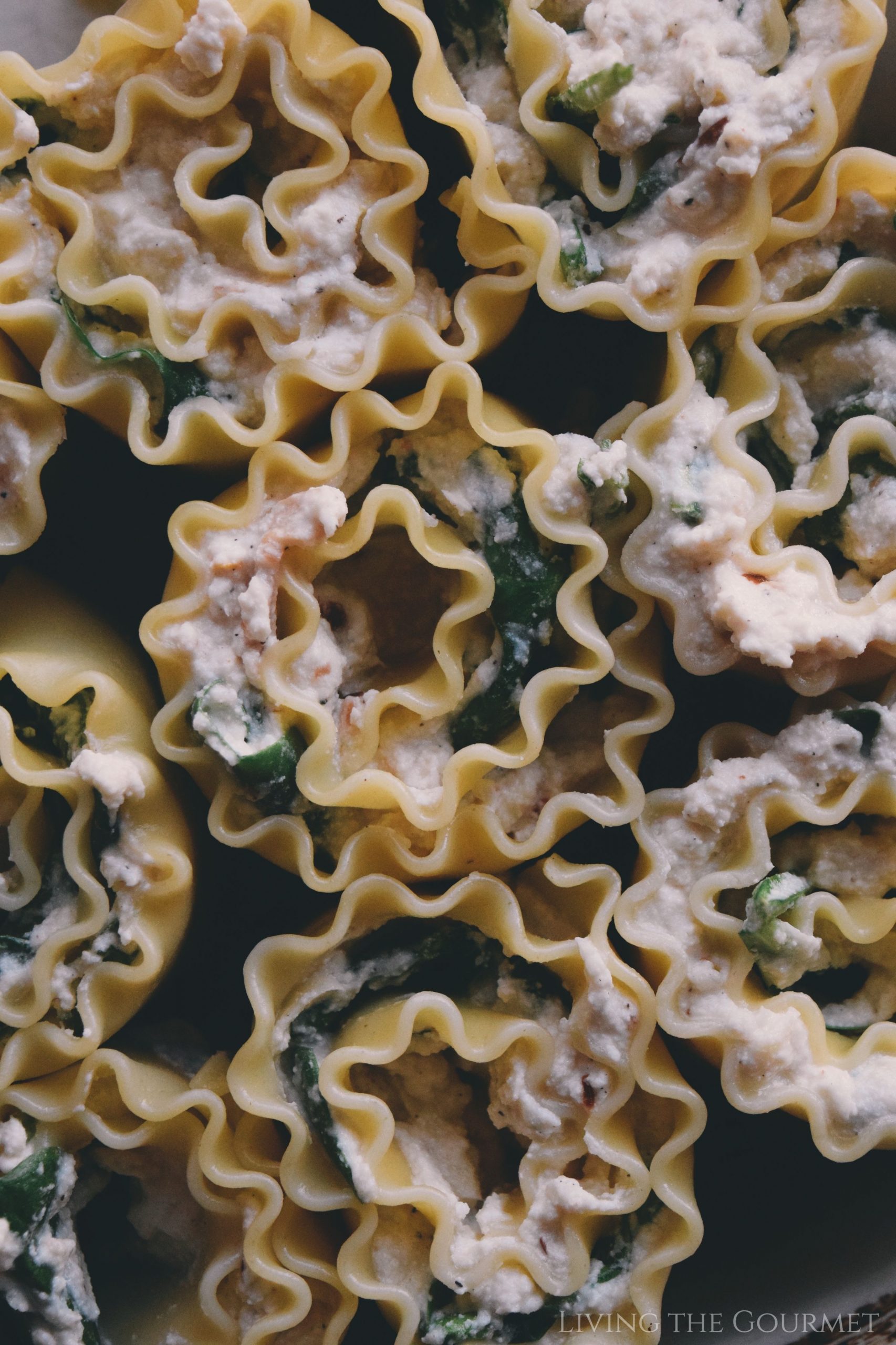 Pasta Pointers – How To Achieve 'Sturdy' Roll Ups (Yes, this applies to shells and manicotti as well)
1) Undercook your pasta. You want 'firm' lasagna noodles for today's recipe, and this remains true if your subbing shells or mannicottis. If you overcook or even 'fully' cook, the noodles prior to stuffing or rolling them, they will become mushy, unappealing, unappetizing messes. Instead, you want decidedly undercooked pasta, because the pasta will continue cooking in the oven, and then will continue to cook 'after' it's been taking out of the oven, as the heated stuffing cools inside of them. Are you seeing why we want 'firm,' 'undercooked' noodles?
2) No seriously – undercook it. If you don't believe me, a 2017 article in Bon Apetite [LINK https://www.bonappetit.com/story/al-dente-pasta-is-actually-overcooked ] confirms that Al Dente is 'functionally' overcooked…usually. The article makes the point that you almost always finish your pasta by tossing it in some sort of cooked sauce, be it red sauce, garlic and oil, or – as we're doing today – stuffing and then baking it. As a result, the pasta is going from boiling water to an almost equally hot sauce (or an even hotter oven). Naturally, the pasta will continue cooking – cooking it 'beyond' the point of al dente to something 'softer' and less palatable. Thus, if you want truly cooked-to-perfection pasta, you want to prepare it "Molto Al Dente," which translates roughly as 'undercooked,' with the idea being that the pasta will continue cooking for a minute or two (or three) as you toss it in the sauce and then prepare to eat it. Of course, if you're not drenching your pasta in freshly cooked sauce, or coating it in heated oil, then feel free to cook it to the point of Al Dente.
3) Salt the Water – A Lot. I'm not going to expand too much on this point, except to say that salted water adds savory-ness to your pasta, dilutes its starchy qualities, and covers up any potential imperfections – which are present even in the highest quality brands you can buy. The end result is a better tasting, more palatable pasta.
4) Rinsing Pasta Damages It. Rinsing cooked pasta damages it – end of story. I'm not sure where, when, or how this idea came about, but it's a painfully common ritual to rinse pasta under lukewarm-to-cold water in strainers after removing it from the boiling water. I'm honestly not sure what this is meant to achieve aside from artificially cooling it down, or trying to 'unstick' the pasta from itself. The problem is, you can let the pasta cool by just leaving it alone, and the reason the pasta is sticking together is due to 'surface starch,' the same starch that serves to help sauce 'stick' to the pasta, and to give the pasta a slightly more 'textured' quality. In other words, when you rinse off pasta after cooking, you rinsing away added quality. Stop this, don't do it, it's silly. End of story.
More from my Collaboration with Jarslberg
1) Marinated Cheeseboard. This is a great antipasto spread for the holiday season, combining marinated cheese, roasted almonds, assorted olives, and shrimp prepared with fresh lemon juice, capers, red pepper, and olive oil.
2) Pasta Bake. This was a big hit with my family. It combines baked pasta with layers of cheese, and a crisped crust. Seriously, this a recipe the entire family will enjoy, and can be made a few days ahead of time, and yes it reheats beautifully either in the oven or stove top.
3) Turkey, Cranberry, and Jarlsberg Melt. My take on ever familiar Thanksgiving leftover sandwich, a combination of turkey, cranberry, stuffing, and Jarlsberg cheese, with gravy.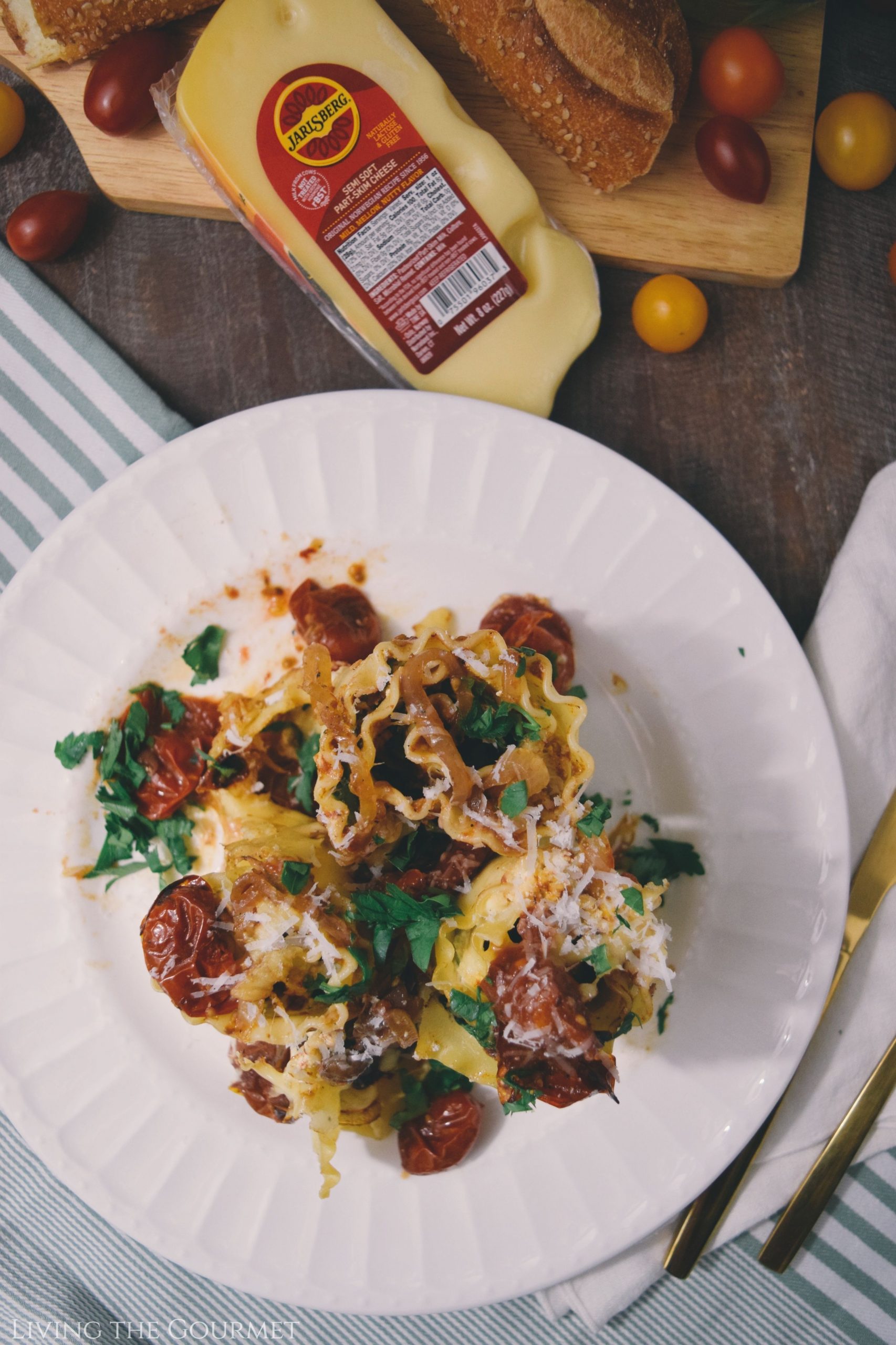 Print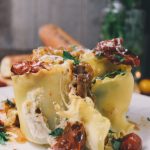 Lasagna Rollups featuring Jarlsberg Cheese
---
Author:

Total Time:

45 minutes

Yield:

4

-6

1

x
1

lb

. of lasagna noodles
Romano or Parmesan cheese for grating
For the Filling:
1

lb

. of ricotta cheese

2

cups

of fresh baby spinach

3

cloves of garlic - grated

1/8

-

1/4

tsp. of fresh grated nutmeg

2

eggs

1 tsp

. salt

1 tsp

. fresh ground black pepper

1/2 tsp

. red pepper flakes

1

cup

of grated Romano cheese or Parmesan cheese

1

cup

of shredded Jarlsberg cheese

4.5 oz

. can of crab meat - thoroughly drained
Zest of

1/2

fresh lemon
For the Fresh Tomato and Mushroom Sauce:
1

quart

of button mushrooms - sliced

1

sweet onion - sliced thin

3

-

4

garlic cloves - chopped

2

pints

of grape tomatoes

1 tsp

. salt

1 tsp

. fresh ground black pepper

1/2 tsp

. red pepper flakes

1 tsp

. dried oregano

1 tsp

. sugar

1/2

cup

of wine

3

tbs. olive oil
Fresh grated Romano cheese or Parmesan cheese
---
Instructions
For the Filling:
Place the ricotta cheese in a large bowl.
Add all of the ingredients for the filling and stir to incorporate.
Place in the refrigerator until the lasagna noodles and the sauce is prepared.
For the Fresh Tomato and Mushroom Sauce:
Heat a large cast iron frying pan and place the sliced onions in the pan to gently char, remove and set aside.
Place the tomatoes in the dry pan; sprinkle them with the salt and let them gently char.
Add the mushrooms and let char a bit with the tomatoes.
Add the onions back to the pan and drizzle with the olive oil.
Add the seasonings and the sugar and the wine and cook over a gentle heat for 30 – 35 minutes.
Taste for seasonings.
Assembly:
Preheat the Oven 350 degrees F.
Cook the lasagna as directed.
Gently lay out the cooked lasagna noodle and spoon the filling along the noodle.
Gently roll up the noodle and place in the baking pan.
Fill the pan with the noodle and place the sauce on top.
Top the sauce with more grated Jarlsberg and grated Romano cheese.
Bake for 25 - 30 minutes.
Prep Time:

15 minutes

Cook Time:

30 minutes
Recipe Card powered by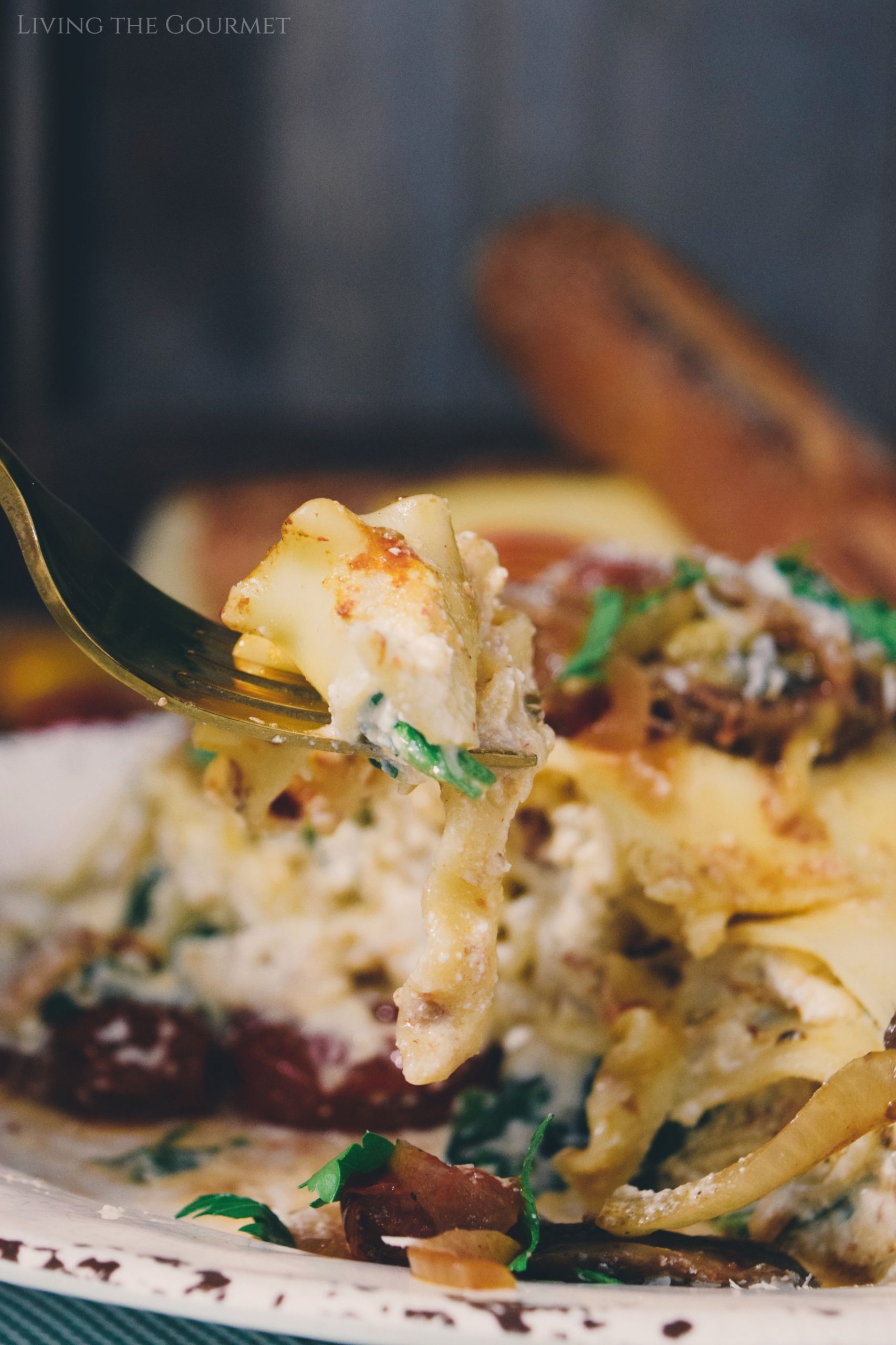 If You Enjoyed Today's Recipe…
Be sure to follow us on Instagram to stay up to date with all things Living the Gourmet, and for more great recipes, tips and tricks.
Did you make this recipe?
If so, let me know in the comments down below, or post a picture to Instagram, or to Pinterest, and I'll give you a shoutout on Instagram, or post your pin to one of my Pinterest boards!
1