Today's recipe goes by quite a few different names – but, as you'll see, all of these names share a common theme. I've seen these cookies called "Italian Bone Cookies," "Bones of the Dead Cookies," and sometimes simply "Dead Bones." In Italian, you might find these cookies referred to as "Fave dei Morti," (literally 'Beans of the Dead') "Ossi dei Morti" or "L'Ossa Morte." However, regardless of the precise name, these titles all refer to a single type of cookie that is possessed of a surprisingly uniform list of ingredients, and that only rarely changes its outward appearance.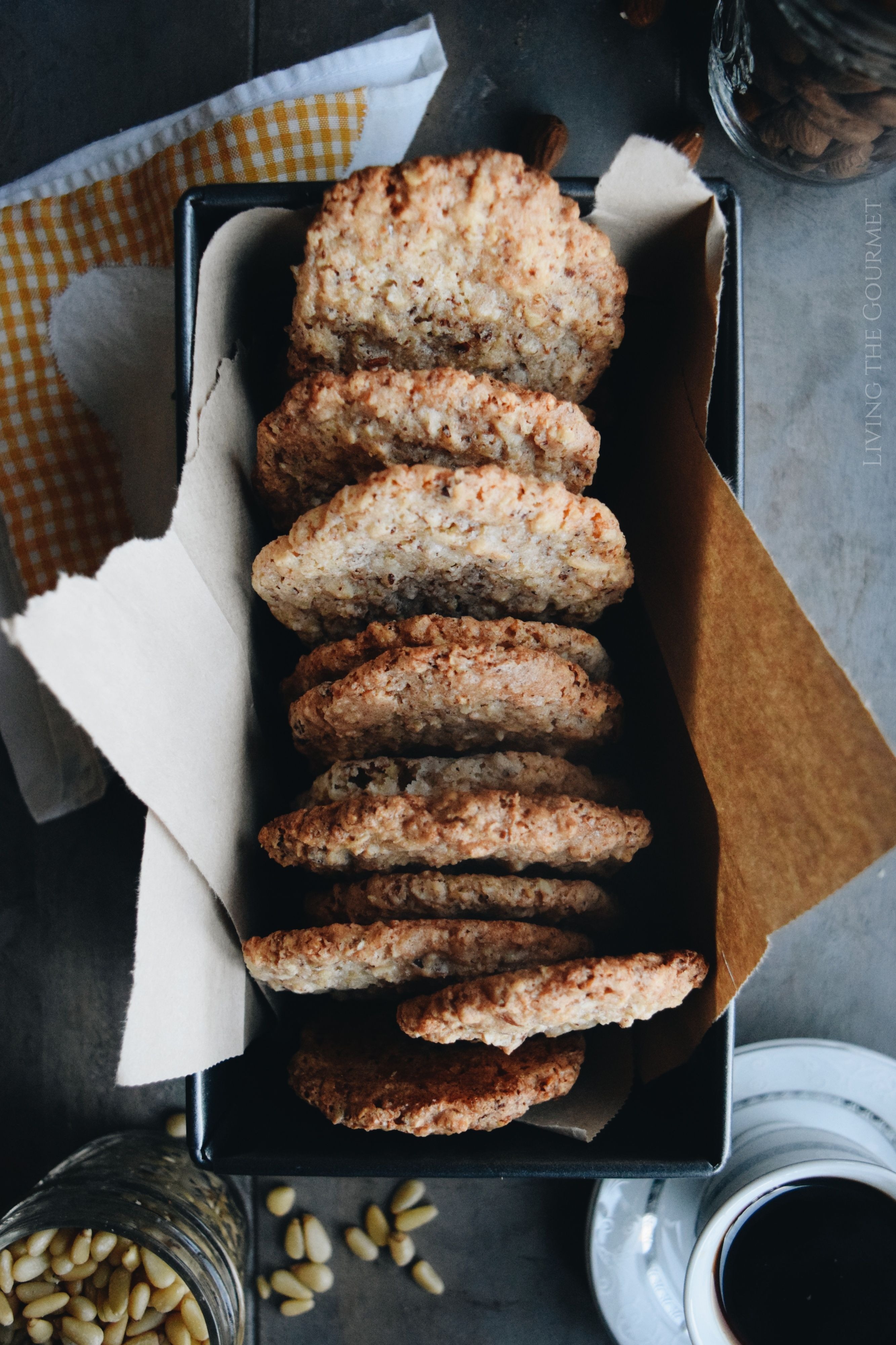 But What Are They, Really?
1) Day of the Dead Cookies vs Bones of the Dead Cookies. You would assuredly be forgiven for confusing the two if judging solely by their names. However, despite the similarities in the names of these two cookies, that's where the similarities begin and end. While Bones of the Dead cookies are an All Saints Day confection, they are not intended as a sweet or decadent dessert centerpiece, since they are traditionally served alongside black coffee or demitasse coffee. They also follow a more or less 'uniform' list of ingredients, and tend to be 'austere' in appearance, as is apropos to All Saints Day celebrations. This is in stark contrast to the more festive appearance of Day of the Dead Cookies, which are served from October 31st to November 2nd, and are intended to be sweet and colorful treats for the entire family, typically in the form of richly decorated skulls. In America, Bones of the Dead Cookies are nevertheless sometimes served at Day of the Dead celebrations, due to the overlapping dates of the two holidays.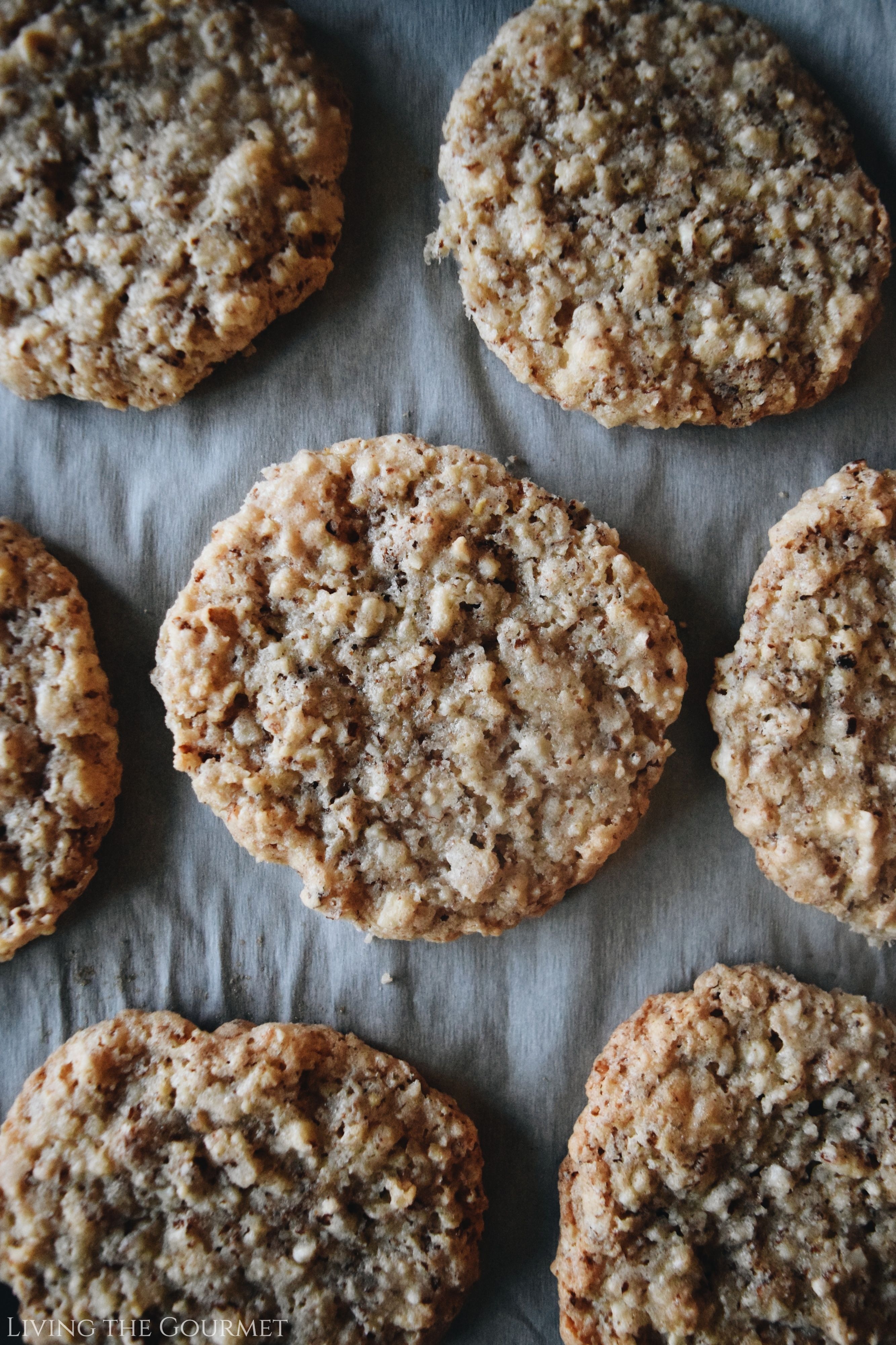 2) But they don't look like bones… The most common shape for these cookies, surprisingly, is as a simple disk of varying depth. However, they can also come 'biscotti-shaped,' sometimes as 'sticks' or formed into the rough appearance of a tibia, but those are the exception rather than the rule. Again, this is due to the more 'solemn' nature of All Saints Day celebrations.
3) Sweet, Semi-Sweet, or Unsweet? These cookies range from semi-sweet to the low end of sweet, depending on preference. However, these cookies should never actually come out tasting 'sweet,' since, once again, they are intended as 'black coffee cookies,' similar to plain biscotti.
4) Texture – A Tale of Two Contradictions. Unlike biscotti, which should be firm and crisp from top to bottom, or like S-Cookies would be 'mildly soft,' the interior of Italian Bones of the Dead Cookies should be 'tough' yet 'chewy.' On the outside, the cookies should be crisp and tough. However, the cookies shouldn't 'snap' when you break them, but rather crumble on the outside and 'tear' in the middle. This gives the cookies a deliciously 'contradictory' set of textures.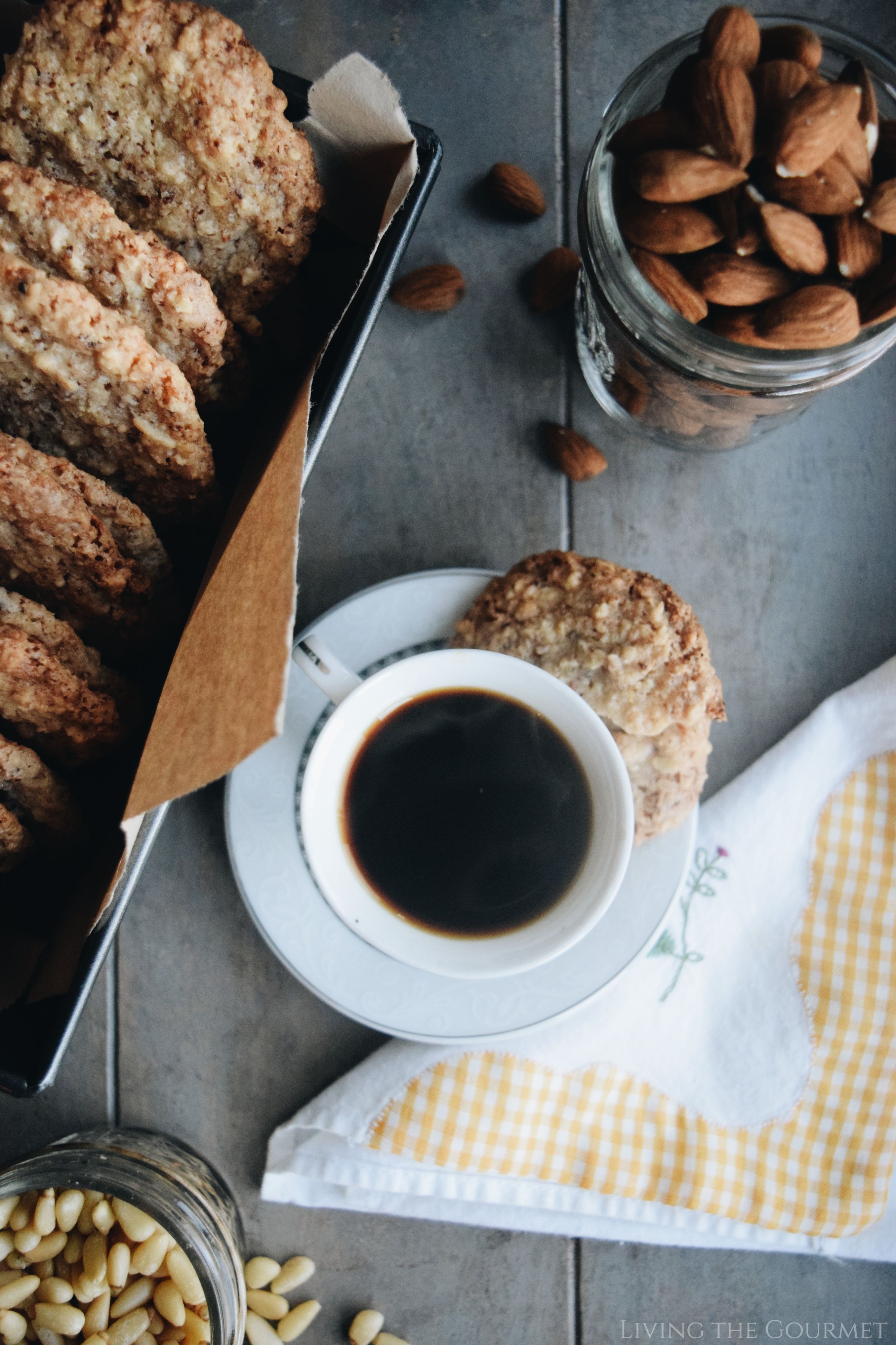 When To Serve Italian Bones of the Dead Cookies
1) With Black Coffee. At the risk of stating the obvious, these cookies are simply delicious with black coffee. While you can certainly serve them with 'standard' coffee from a drip or percolator, these cookies really shine alongside demitasse from a Neapolitan moka express maker.
2) Breakfast Cookies. If you're so inclined, these cookies could easily take the place of a quick 'breakfast biscotti.' As a light bite on a rushed morning, or just as a 'treat' after breakfast, these cookies couldn't be better.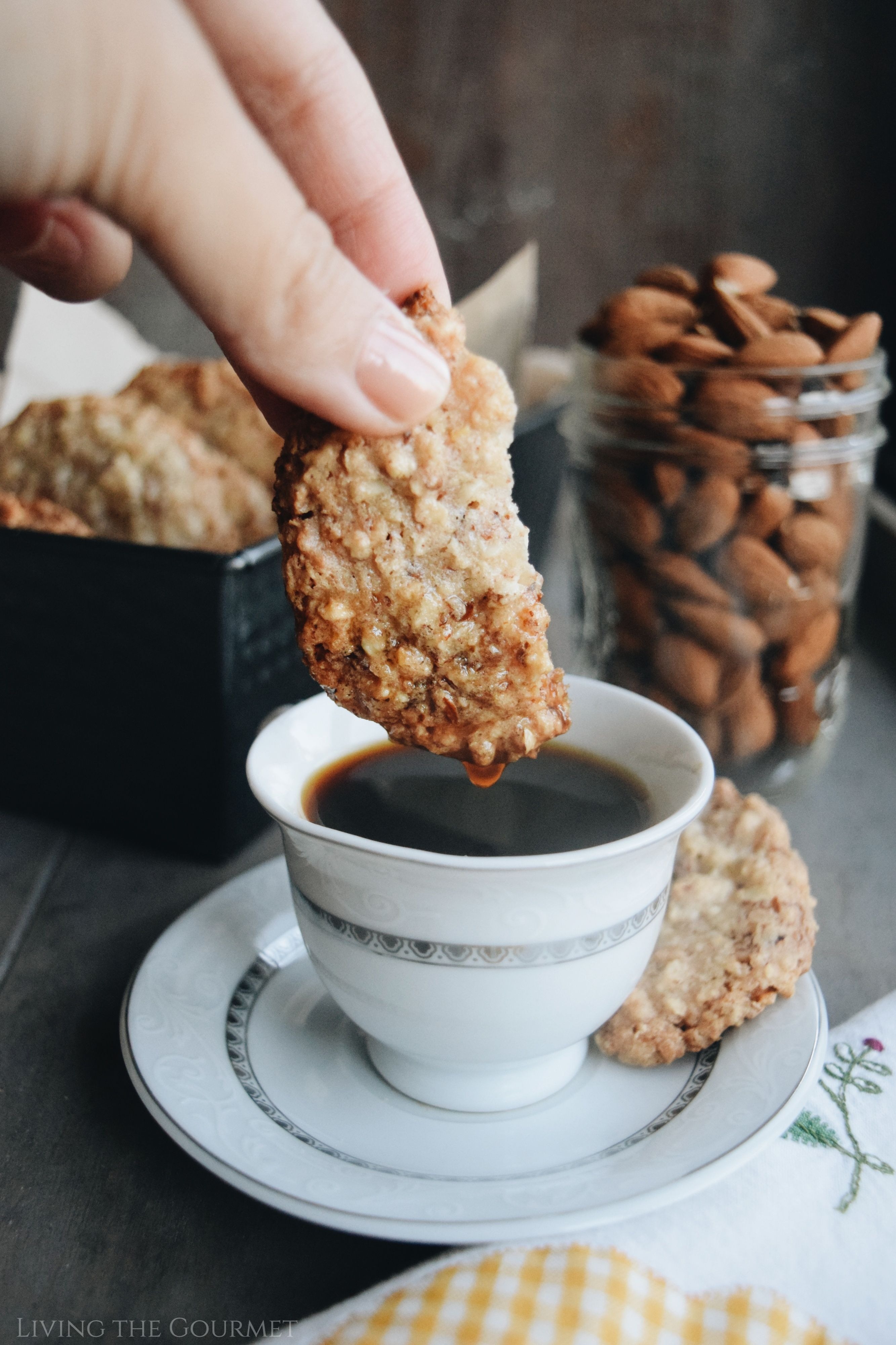 3) As a Side to a Larger Dessert Spread. Like your standard S-Cookies, or Greek Crescent Cookies, which often times see themselves as part of the arrangement of a larger dessert spread, today's cookies would serve excellently in such a role.
4) Any Time of Year. Yes, these are traditionally served from Halloween through All Saints Day, but trust me when I say that, especially when formed as 'disks,' these cookies are perfectly suited to any time of year – much like other 'black coffee cookies.'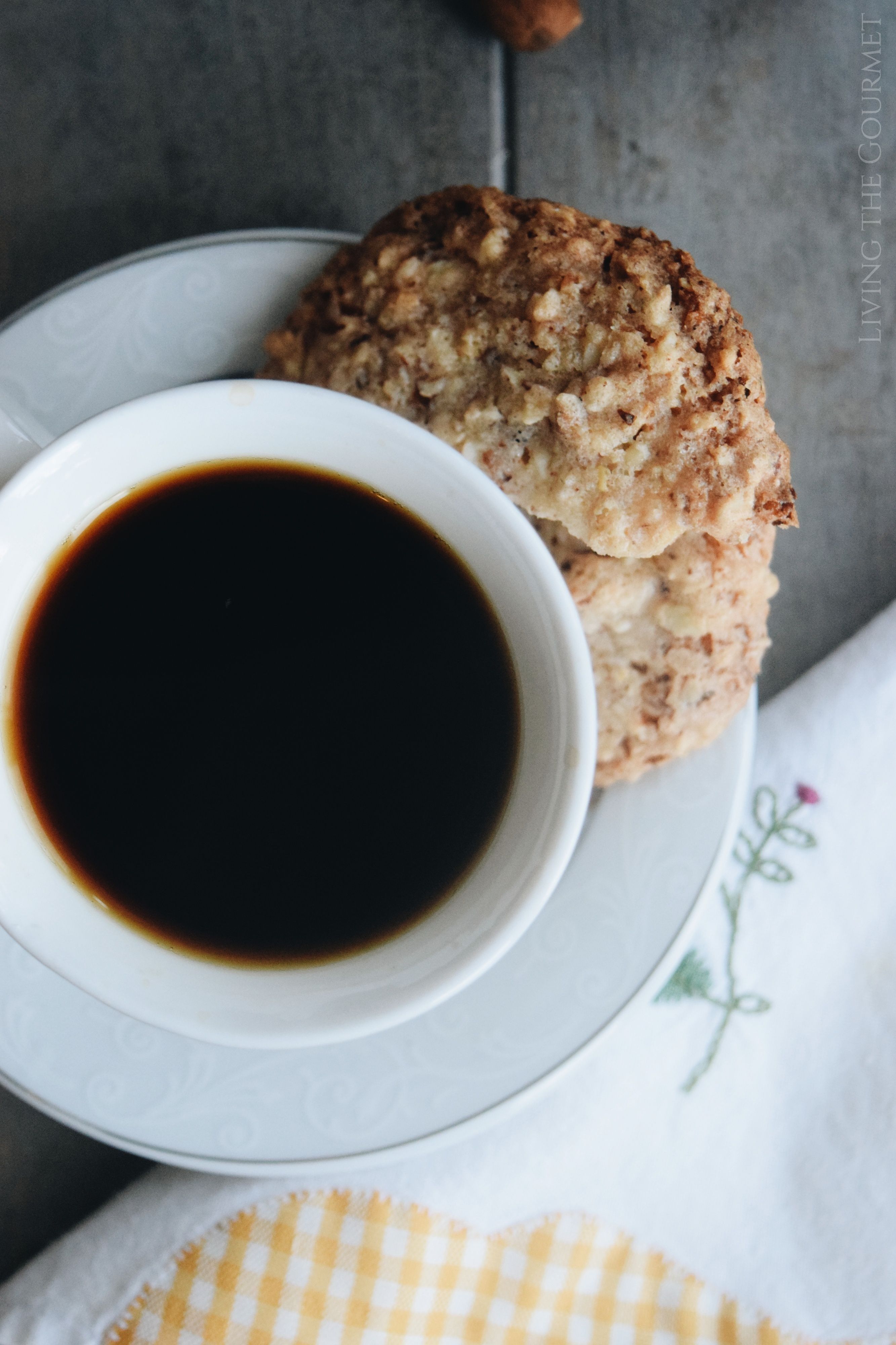 Other Black Coffee Cookie Favorites
1) Biscotti. I mentioned biscotti a few times, here's my favorite biscotti recipe.
2) S Cookies. No holiday season is complete without a tray of Savoiardi Cookies, and here's my absolute favorite recipe for precisely that.
Print
Italian Pignoli Cookies (Fave dei Morti)
Author:
Prep Time:

10 minutes

Cook Time:

10 minutes

Total Time:

20 minutes

Yield:

30

cookies

1

x
1 1/4

cups

whole unblanched almonds

2/3

cup

pine nuts (pignoli)

1 1/4

cups

sugar

1/2 teaspoon

baking powder

1/4

cup

AP flour

2

egg whites
Instructions
Preheat oven to 375 degrees F. and line baking sheets with parchment paper.
In a food processor, whirl the nuts and pulse until blended down to a fine consistency.
In a large bowl, mix processed nuts, sugar, baking powder, and sugar. Stir in the egg whites and mix until a sticky dough forms.
Shape 1-tablespoon of dough onto the prepared baking sheets and flatten slightly with the back of the back of the spoon. Allow about an inch of space between each cookie as they will expand while baking.
Bake for 10-12 minutes or until pale brown. Cool on a wire rack and store in an airtight container.
Recipe Card powered by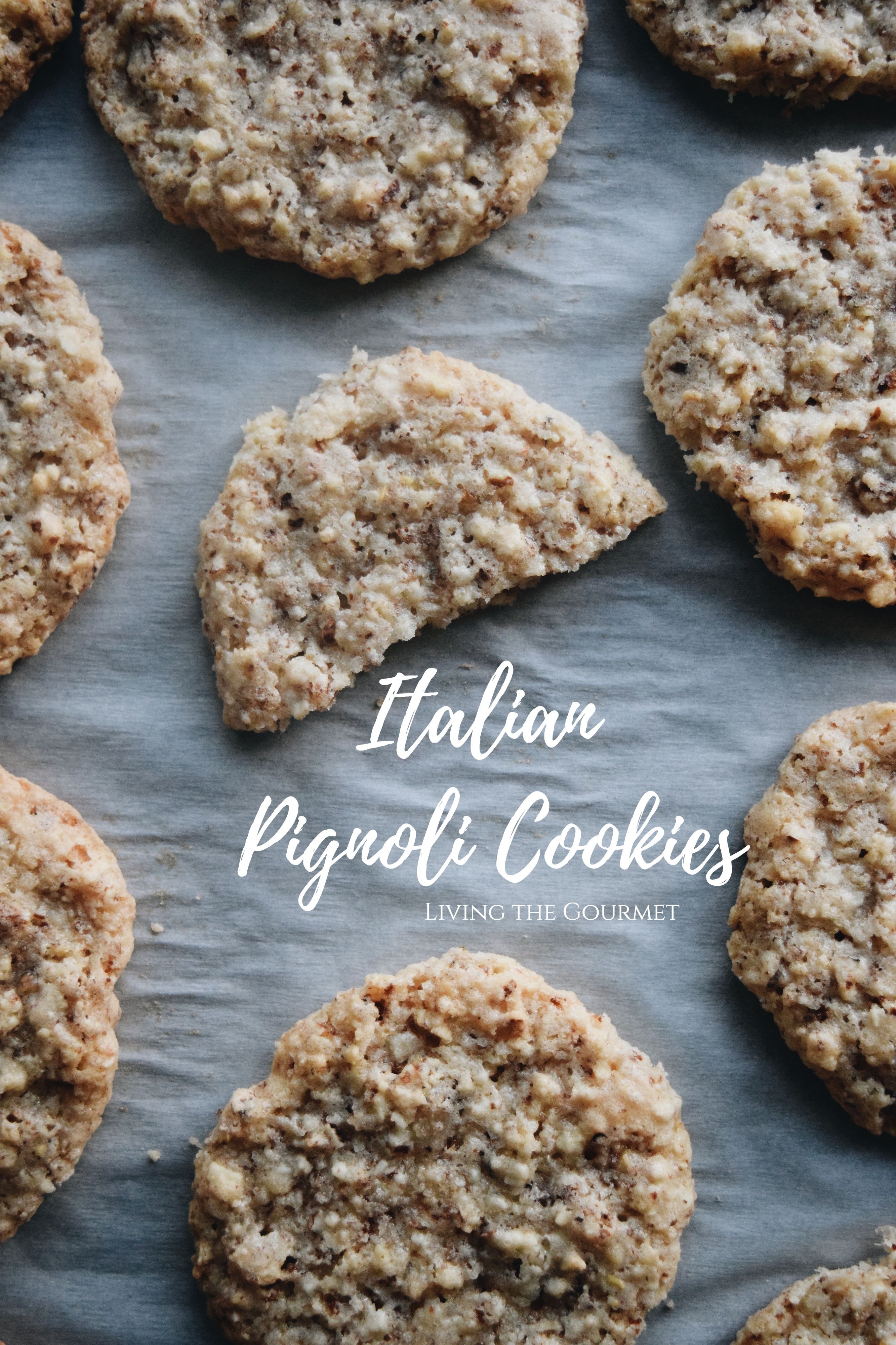 If You Enjoyed Today's Recipe…
Be sure to follow us on Instagram to stay up to date with all things Living the Gourmet, and for more great recipes, tips and tricks.
Did you make this recipe?
If so, let me know in the comments down below, or post a picture to Instagram, or to Pinterest, and I'll give you a shoutout on Instagram, or post your pin to one of my Pinterest boards!
Enjoy with Love!
6