These light, crisp cookies boast of warm citrus and almond essence. They are not too sweet but are buttery and delicious when served with a hot cup of espresso.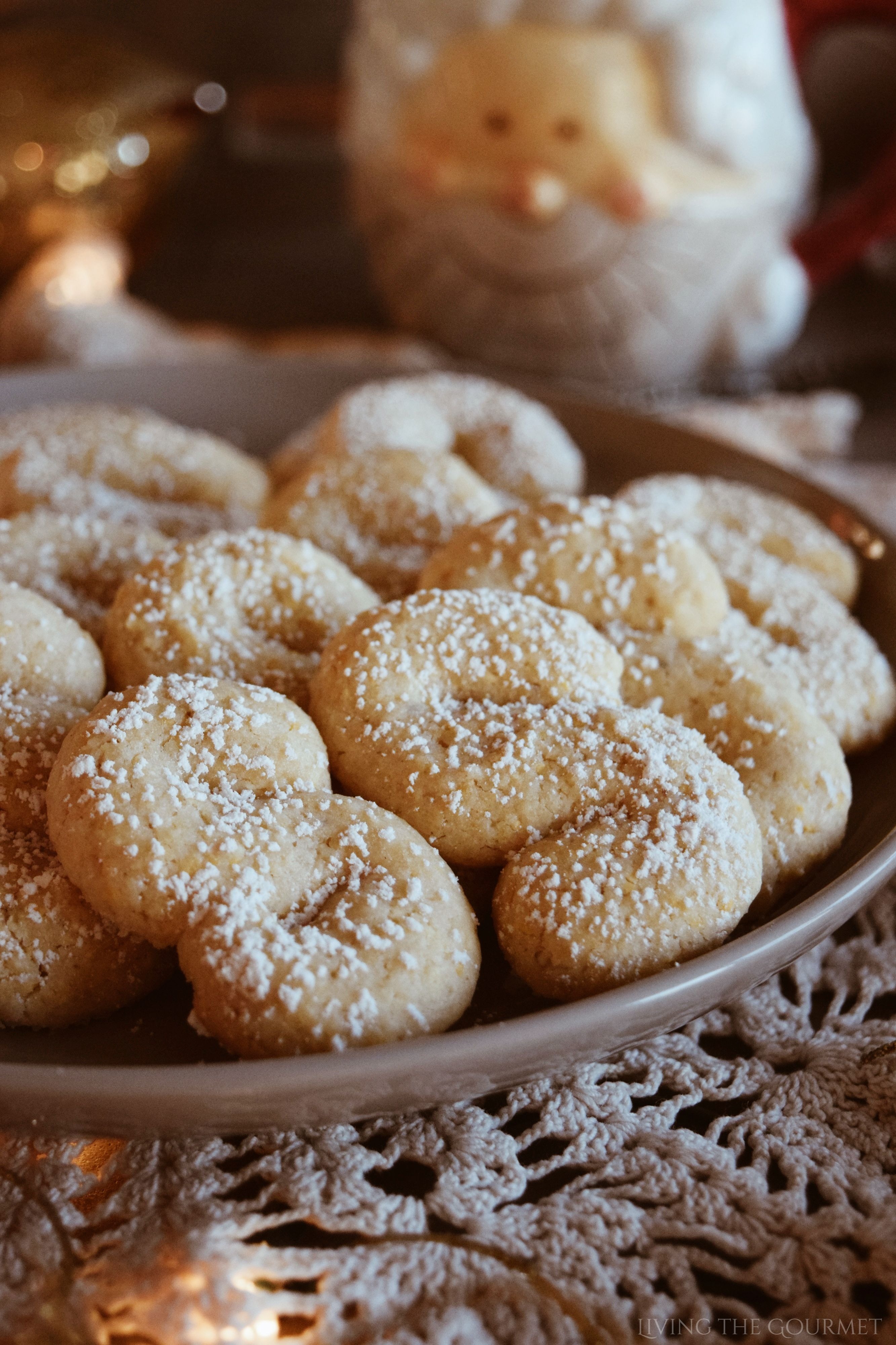 I honestly never meant to be posting so close to Christmas – and for some(most?) of you, this post will appear 'on' Christmas. However, I found myself in one of those 'pleasantly melancholy' moods while I was doing the last of my holiday baking, and I honestly just needed to share something with you guys. So, pardon the poor form of 'work on Christmas,' but I promise you that isn't what this is at all…it's more of a random stream of consciousness centered around cookies I wasn't really planning on posting.
It's early afternoon and I'm puttering around the long wooden table in my dining room where I'm preparing today's cookies, it's a 'cozy mess' typical of the holidays, cookie dough and baking paraphernalia set amidst the remnants of multiple flour dustings. As I'm filling the cookie trays, I find myself drifting between nostalgia-laced half-focus and willful daydreaming. Like you, I've spent the last four weeks alternating between seasonal cheer and well-hidden weariness, going from one to the other in turn.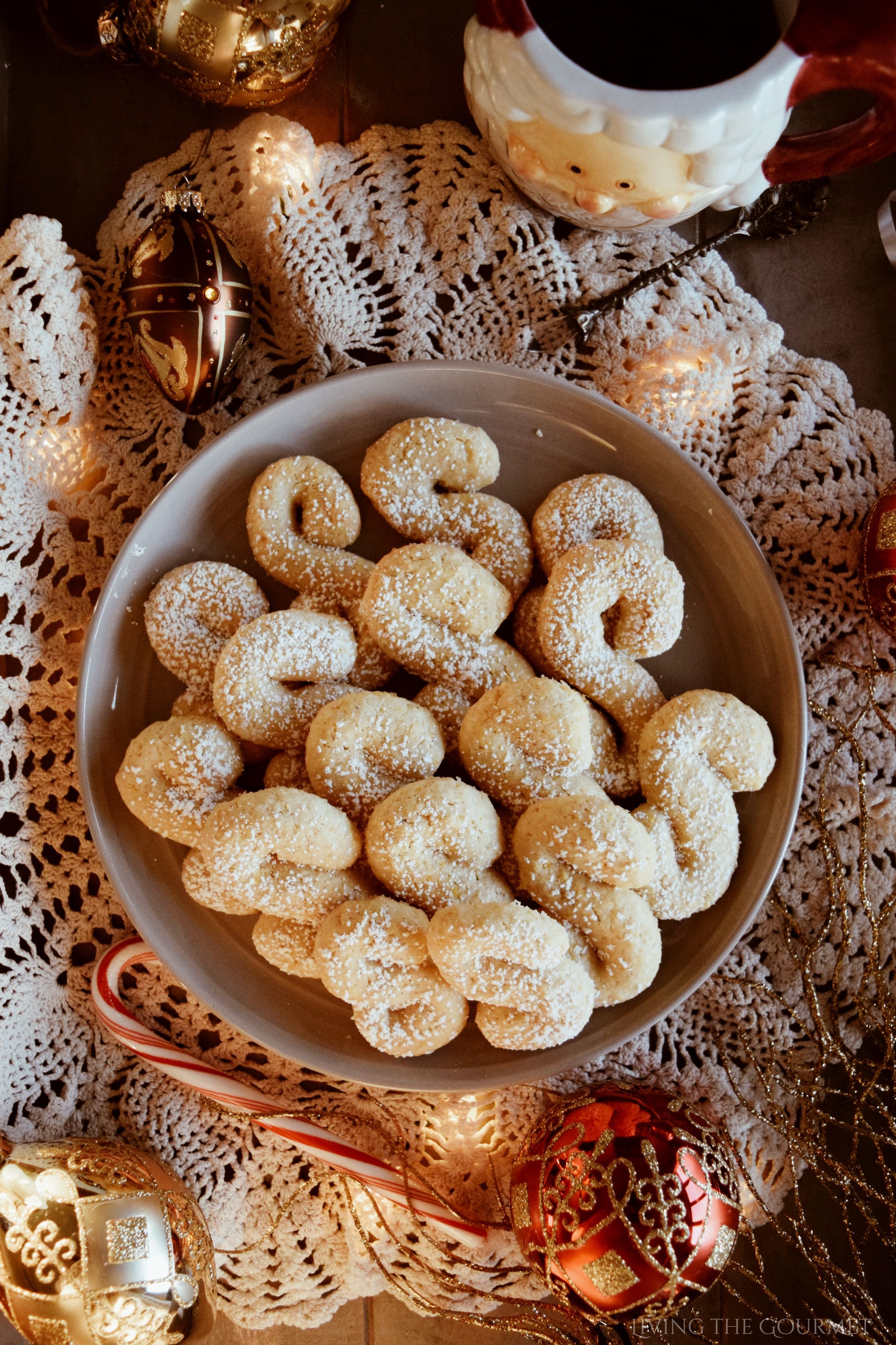 From one event to the other, we've all lit the sparks of new memories that will linger like candles in the ever-fading archives of our memories. They can be simple like finding my dog asleep under the Christmas tree wrapped up(tangled?) in the mantle blanket, or something silly like trying to guide my tech-illiterate brother on how to install and use the new Alexa I got him as an early Christmas present, or something ironic like driving home one night and commenting to my daughter on how very tacky and downright silly I found a particular type of outdoor decoration – only to find that both of my neighbors had installed precisely that type of decoration, they all simply come together to form the tapestry of memories.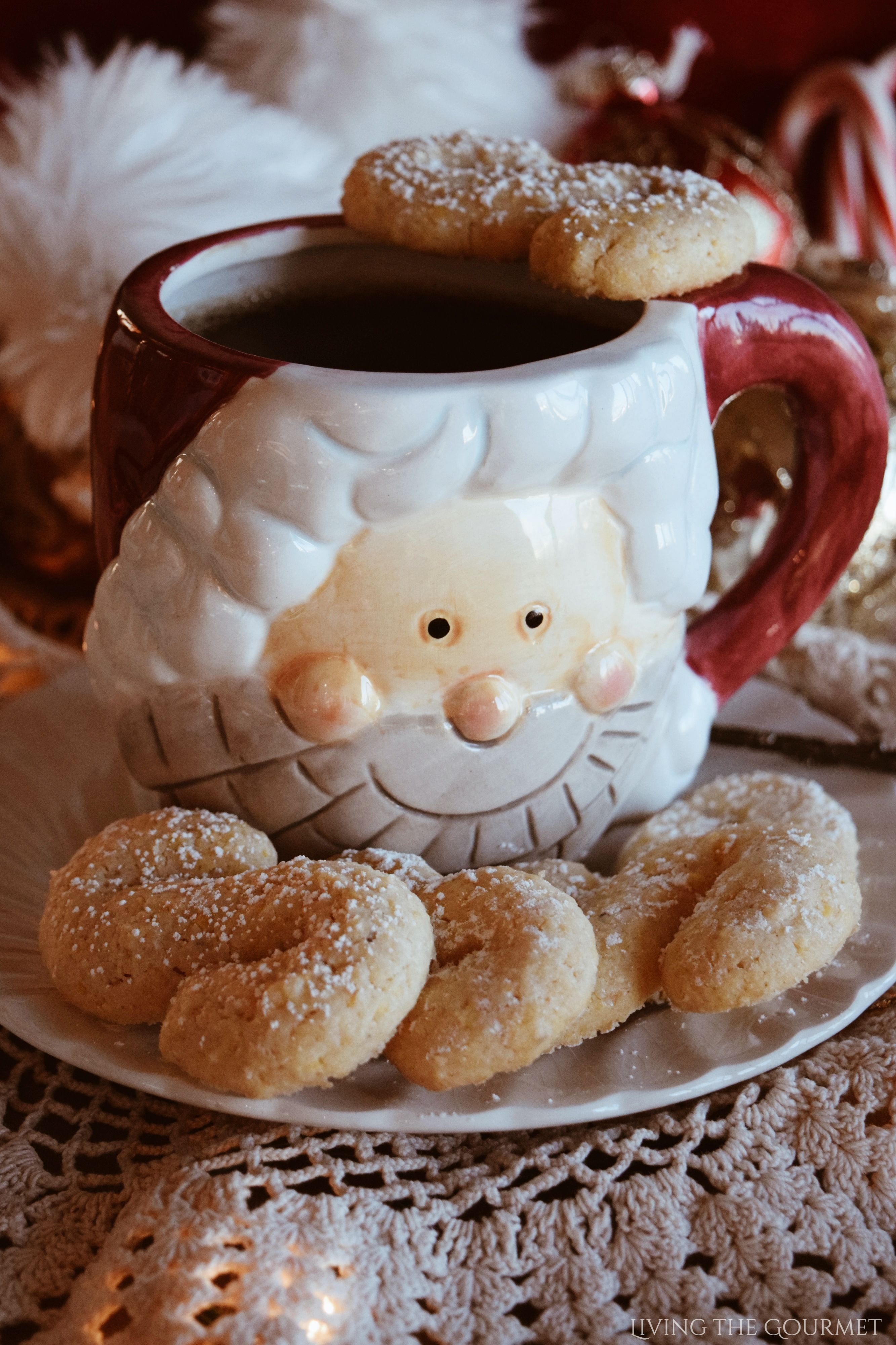 For me, that's sort of what the holiday is, a big mix of nostalgia-laced memory making, especially since most of the inspiration for what I do here involves reaching back and plucking bits and pieces from my past and putting them back together again. For example, today's cookie is the sort of dessert that my family would pair alongside black coffee or demitasse. Less a pastry or a dessert, as opposed to something with 'just a touch of sweet' to have after dinner.
Anyway, in my experience, the standard 'S-Cookie' from local Italian bakeries is often much too large, a bit too 'crumbly' or even dry, and are rarely sweet enough for my palate. My answer to that is today's recipe. My 'Holiday S Cookies' retain the same shape and flavor of the beloved classic but are downsized just a tad bit, and I focused on keeping them soft and moist, with just a touch of added sweetness.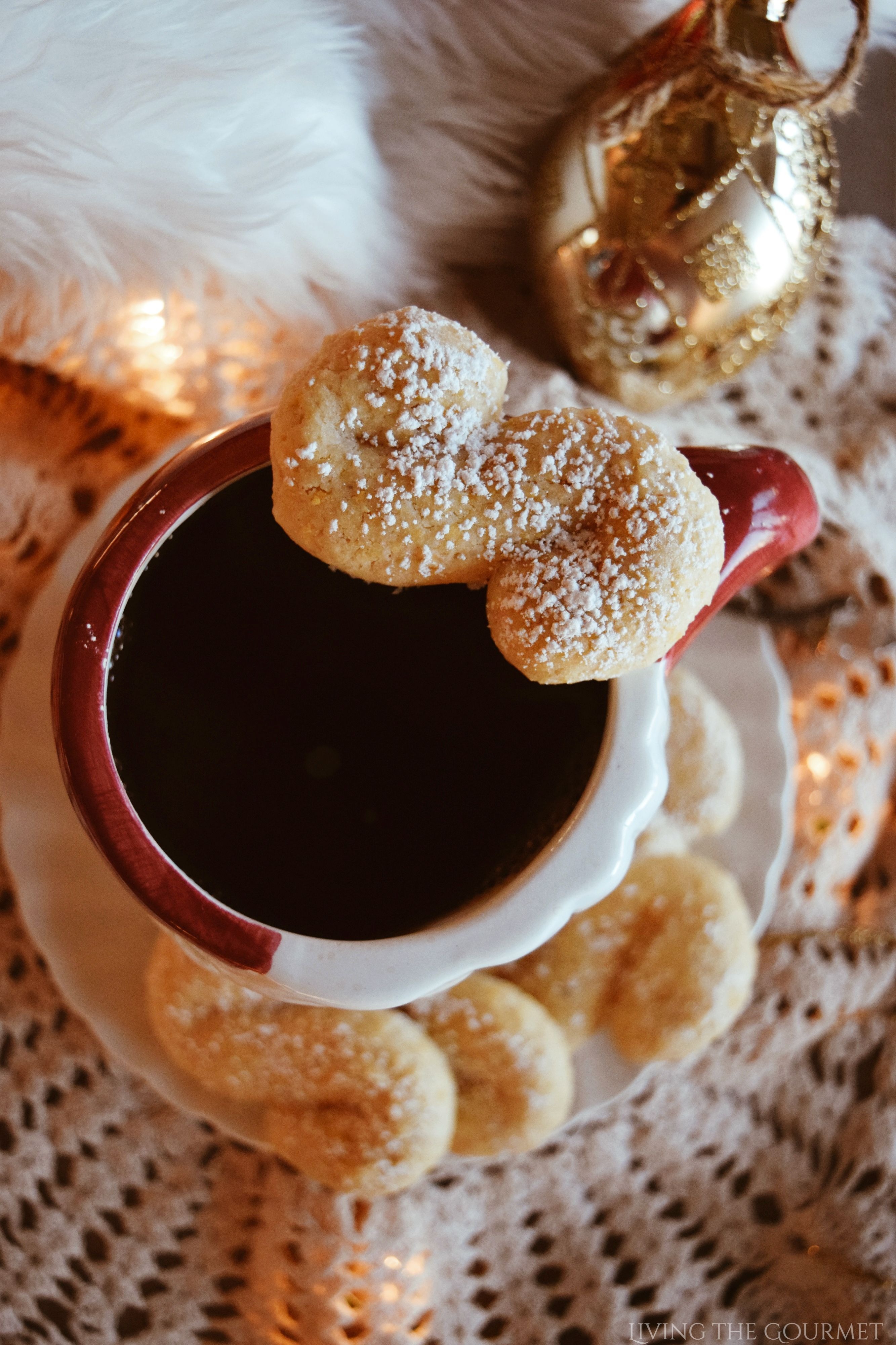 To start things off, we whisk together flour, cornmeal, baking powder, and salt. Please, please, please use finely ground cornmeal! Otherwise, you'll be chomping down on tiny 'rocks' of corn bits – and that is, assuredly, not what you want.
Next, in the bowl of your stand mixer, beat together butter, sugar, and eggs, then add in vanilla, almond extract and lemon zest. Then add in the dry ingredients and beat until a firm but sticky dough comes together.
Now, portion out the dough half a tablespoon at a time, and roll those portions into four inch long strands about a half an inch thing, and lace them into S-shapes, and arrange those on the sheets as pictured below. Then simply bake the cookies for about fifteen minutes at 350 degrees, or until they're golden. Then simply let them cool on a wire rack, dust with some powdered sugar and serve.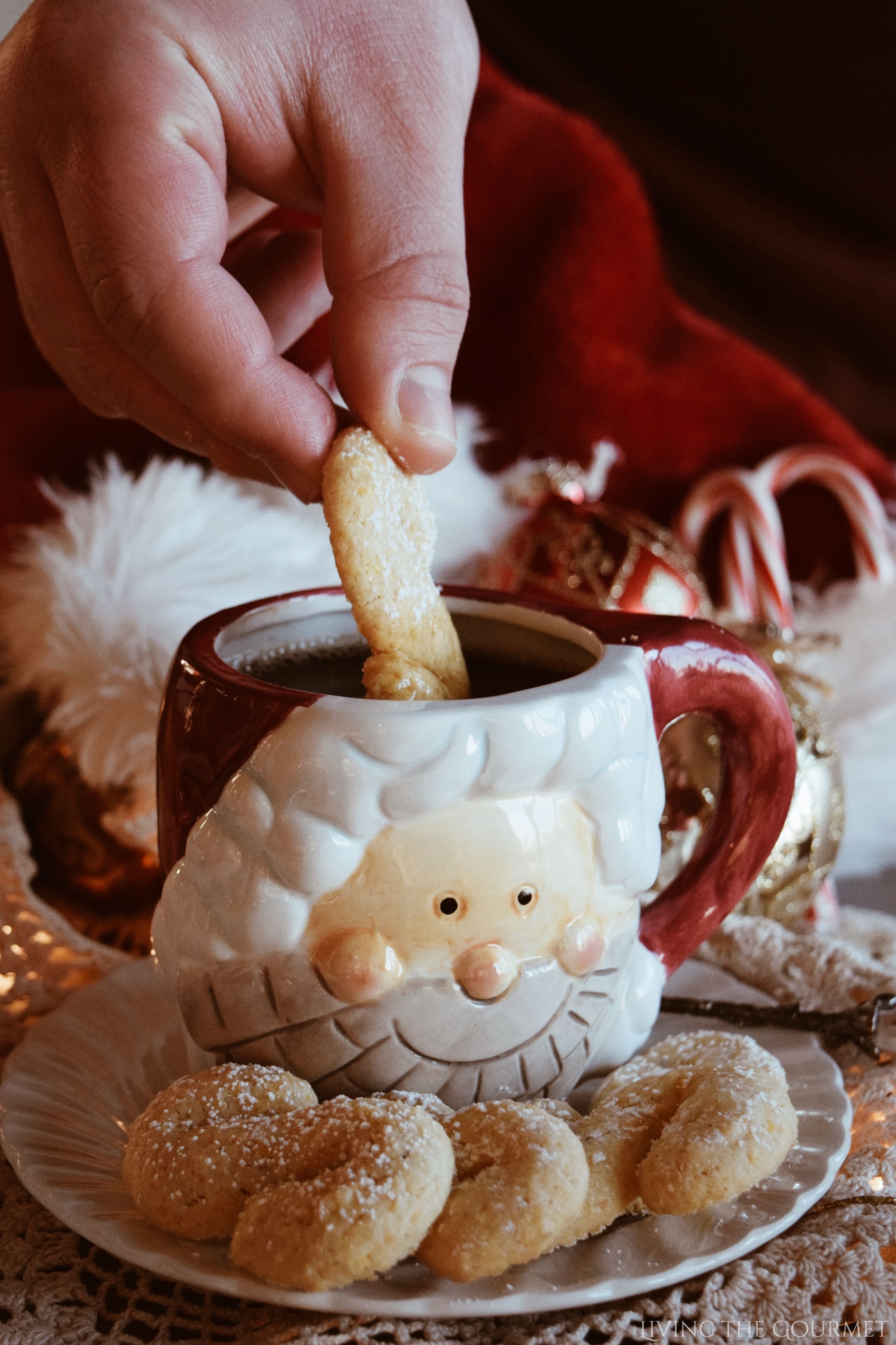 Print
Savoiardi Cookies (Italian S Cookies)
Author:
Prep Time:

5 minutes

Cook Time:

17 minutes

Total Time:

22 minutes

Yield:

2

dozen cookies

1

x
1

heaping

cup

AP flour

1/2

cup

finely ground cornmeal

1 teaspoon

baking powder

1/4 teaspoon

salt

1

stick butter

1/3

cup

sugar

1

egg, plus 1 egg yolk

1 teaspoon

vanilla

1/2 teaspoon

almond extract, optional

1 teaspoon

fresh lemon zest
Confectioner's sugar for sprinkling
Instructions
Preheat oven to 350 degrees F. and line 2 cookie sheets with parchment paper.
Whisk together flour, cornmeal, baking powder, and salt. Set aside.
In the bowl of your stand mixer with paddle attachment, beat butter, sugar and eggs. Add vanilla, almond extract, and lemon zest. Finally, add the dry ingredients to the mix and beat until a firm, sticky dough forms.
Taking about 1/2 tablespoon of cookie dough, roll it into a 4-inch strand, about 1/2-inch diameter then place onto the lined baking sheets into an 'S' shape.
Baking the cookies for about 15-17 minutes or until lightly golden around the edges.
Let cool on a wire rack, then dust with confectioner's sugar if desired.
Recipe Card powered by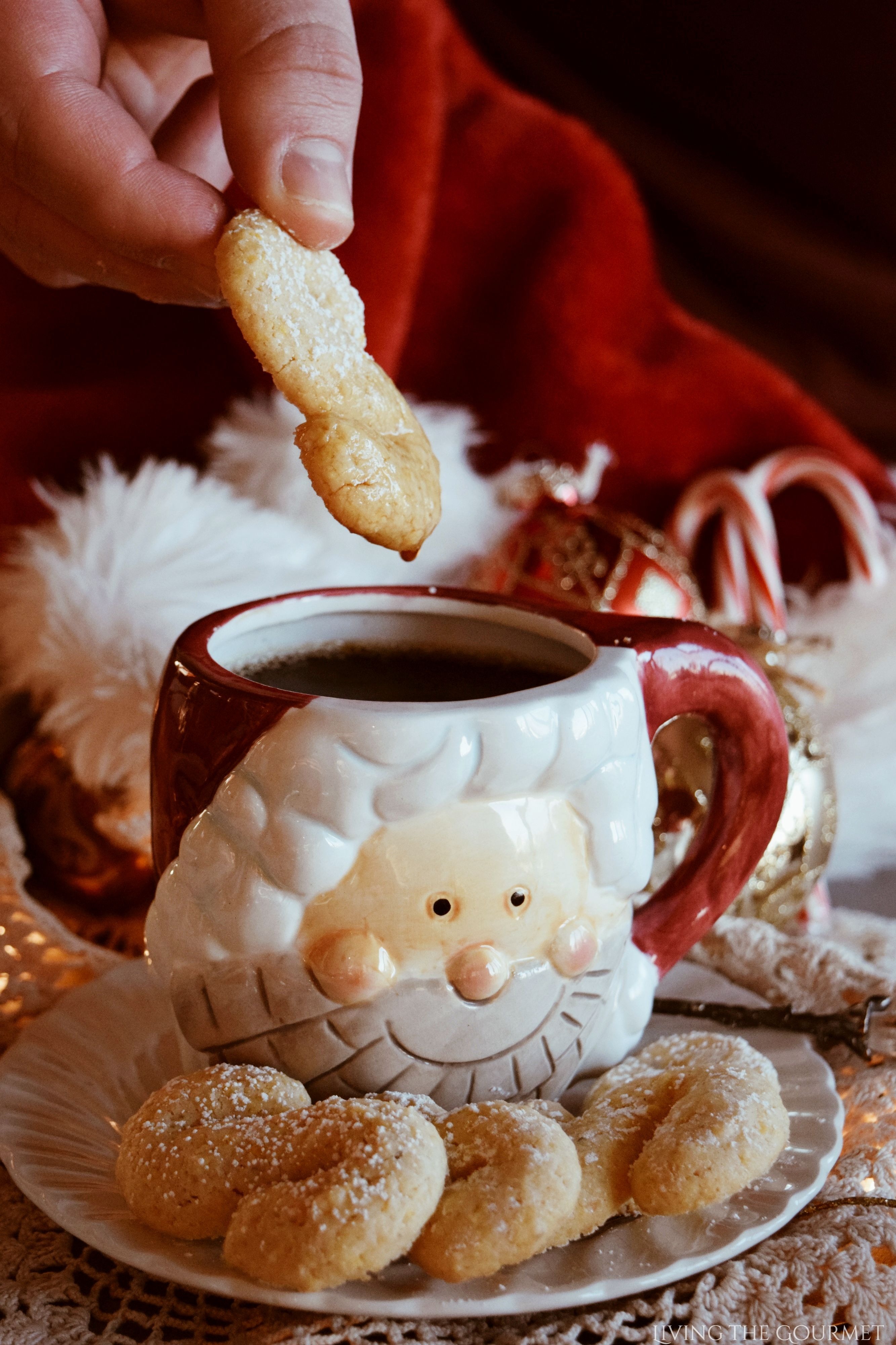 And that's a wrap until 2019.
From all of us at Living the Gourmet, we wish you and your loved ones a beautiful, blessed Christmas.
Enjoy with love!
12