This shop has been compensated by Collective Bias, Inc. and its advertiser, MARS. All opinions are mine alone. #BOOitForward #SweetSquad
Little brownie bites are dipped in white chocolate and drizzled with melted candies for a fun festive treat this season! Find your favorite Halloween candies here!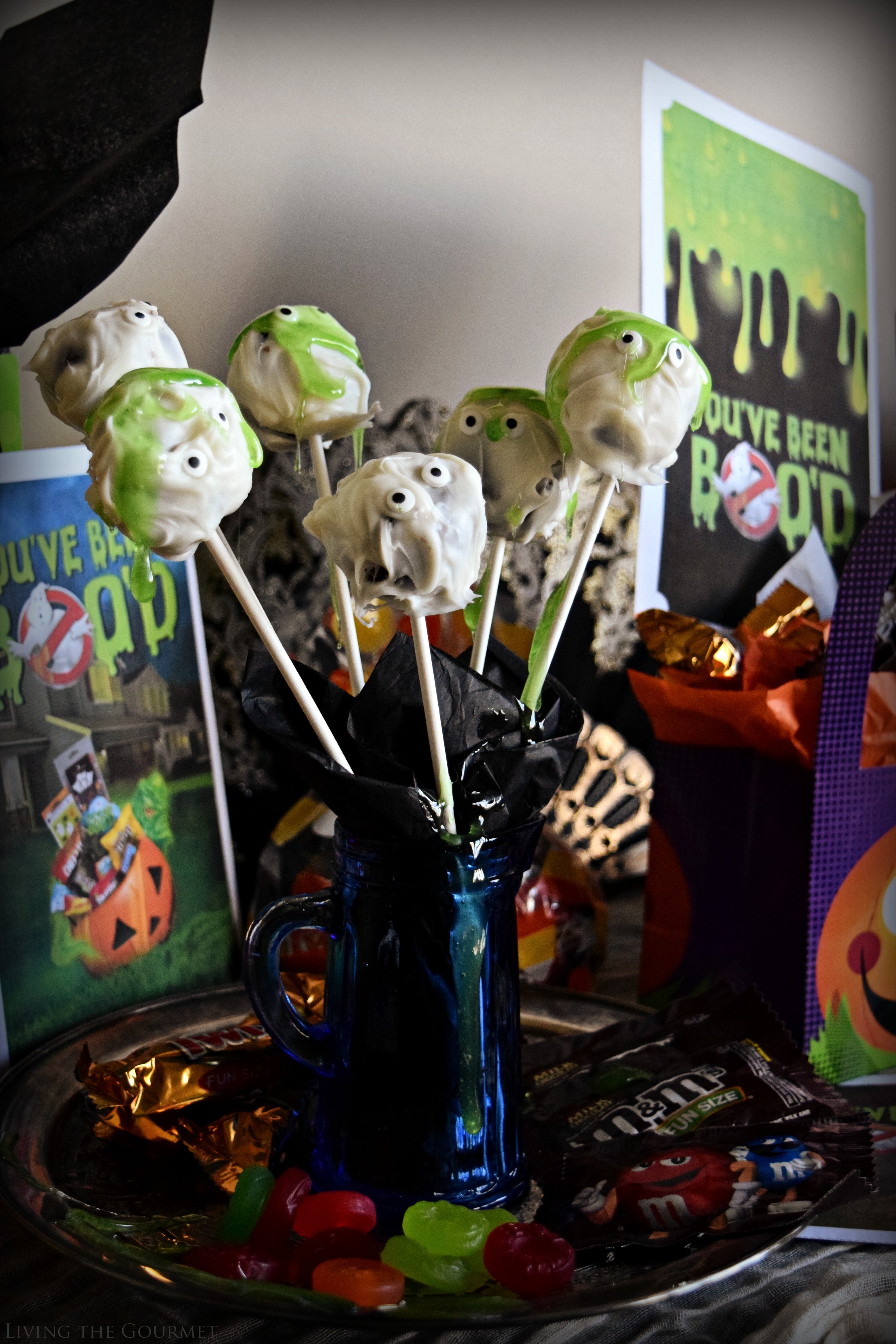 Indulge me for a brief moment, and imagine each of our 'big' holidays as guests invited to a party. Christmas is that strapping burly fellow who has a warm sense of tradition and family, and is generally the life of party spreading good cheer. Thanksgiving is the perfect hostess who brings out the best in everyone, and sets a perfect tablescape. Halloween, on the other hand, is a fair bit less predictable. Halloween is like that quiet brooding chap in the back of the room, the one who rarely speaks unless he's spoken to, and who always just seems a bit 'off.' Yet, he possesses a foreboding charm that makes him undeniably, if frightfully, alluring. You want to get to know him, but you're not quite sure why, or how you would even go about doing so.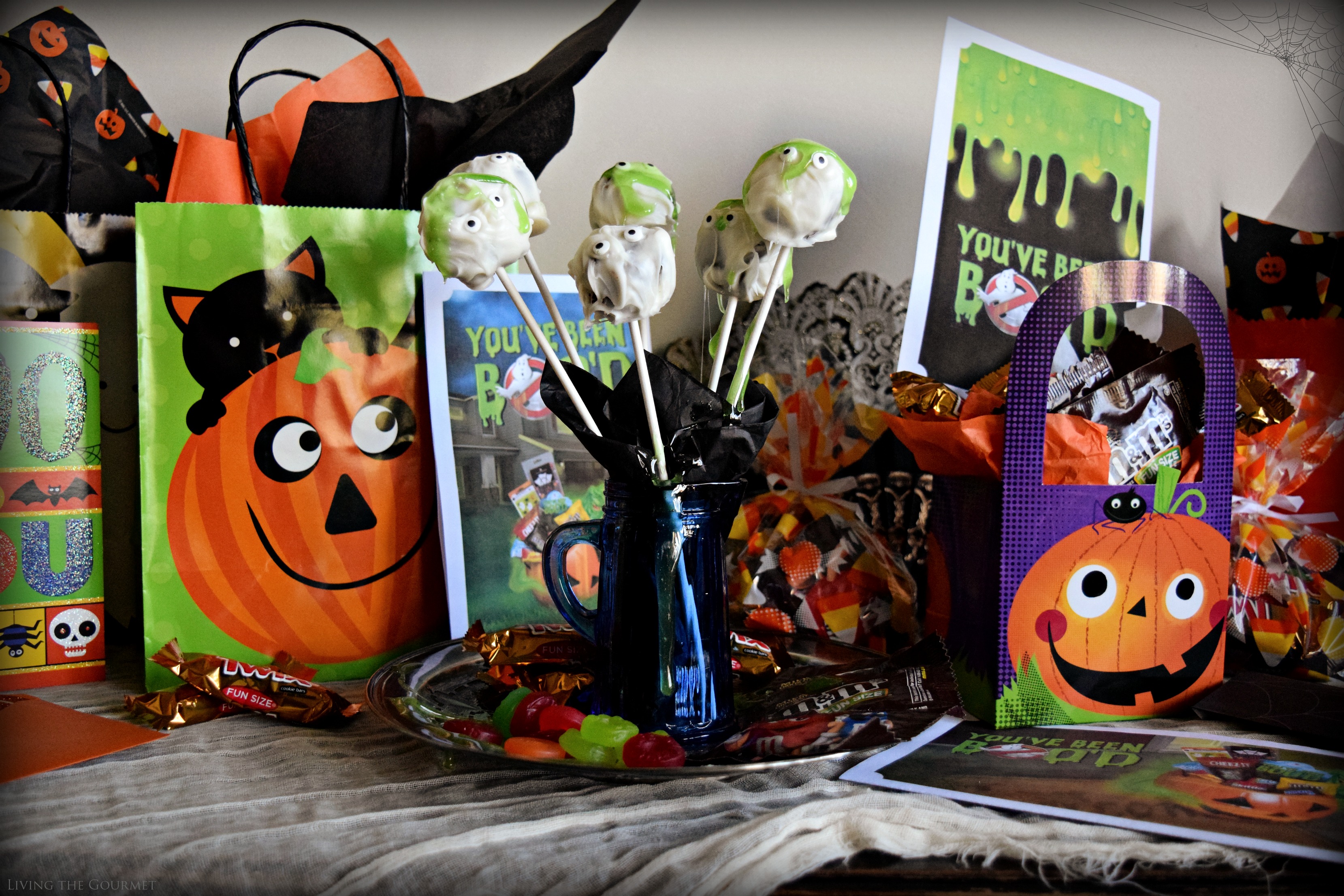 I've always considered Halloween the most unique among the holidays. First, of course, is its focus on all things dark, dead, and paranormal, second and more interestingly, however, is that despite being one of the 'big' holidays there isn't really a set way to celebrate it, especially if your past the age where knocking on neighbors doors begging for candy has become a tad, well, shall we say 'impractical.' Simply put, it's far easier to hang wreaths, decorate trees, or cook a turkey than it is to try and raise the dead upon one's front lawn, or devise ways to haunt the foyer.
For this reason, Halloween simply takes an extra layer of effort to enjoy, so much so that I would venture to say that one's enjoyment of the holiday is directly proportionally to one's creativity and effort in doing so.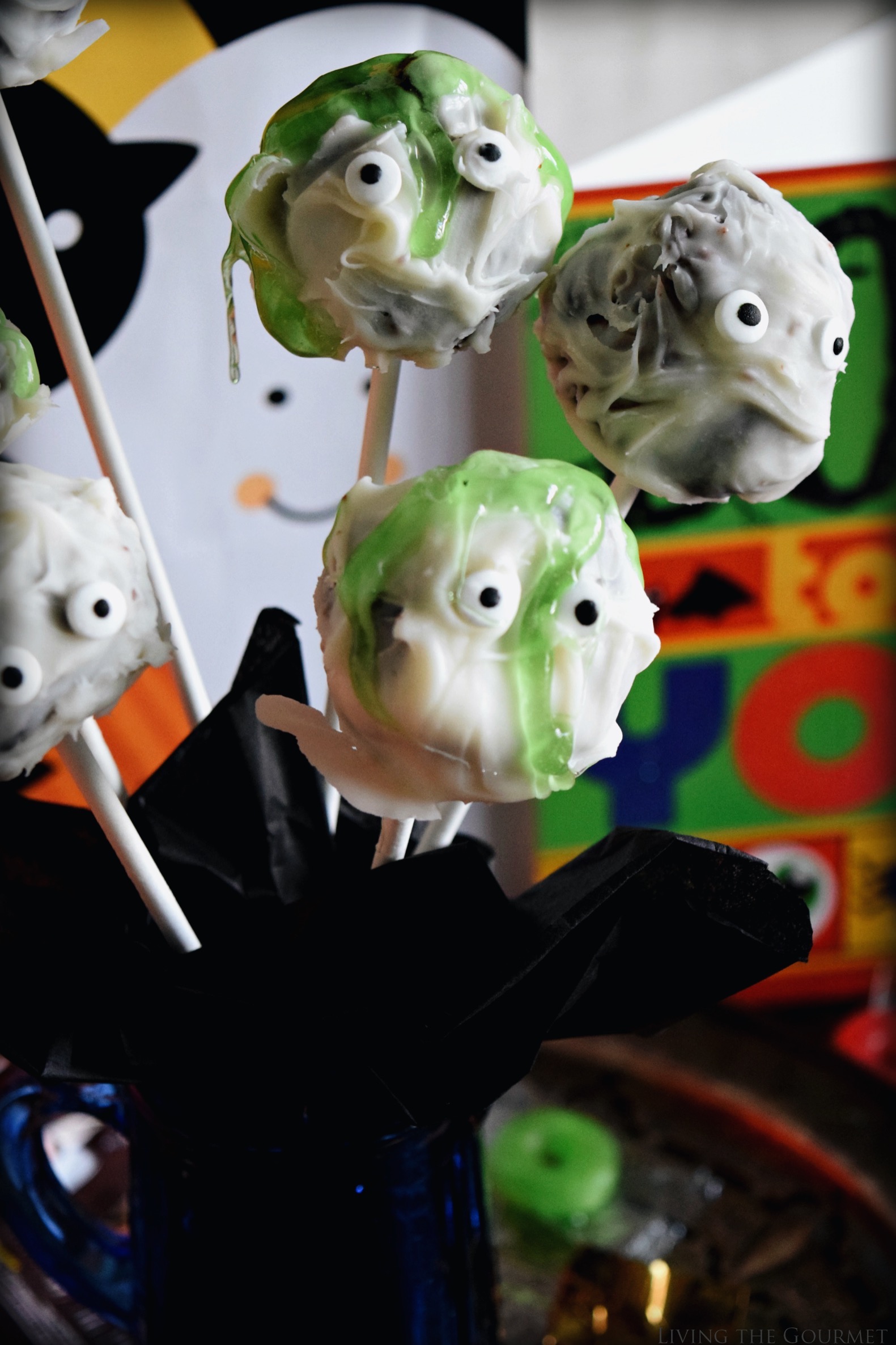 You see, despite how interesting it might be to lavish one's home in faux-gothic décor while roleplaying a sullen vampire, and then sitting down to a decidedly minimalist dinner in the glow of a candelabra…Halloween has never been about big dinners. In fact, despite its focus on all things over-sweet, there's hardly a tradition for proper desserts.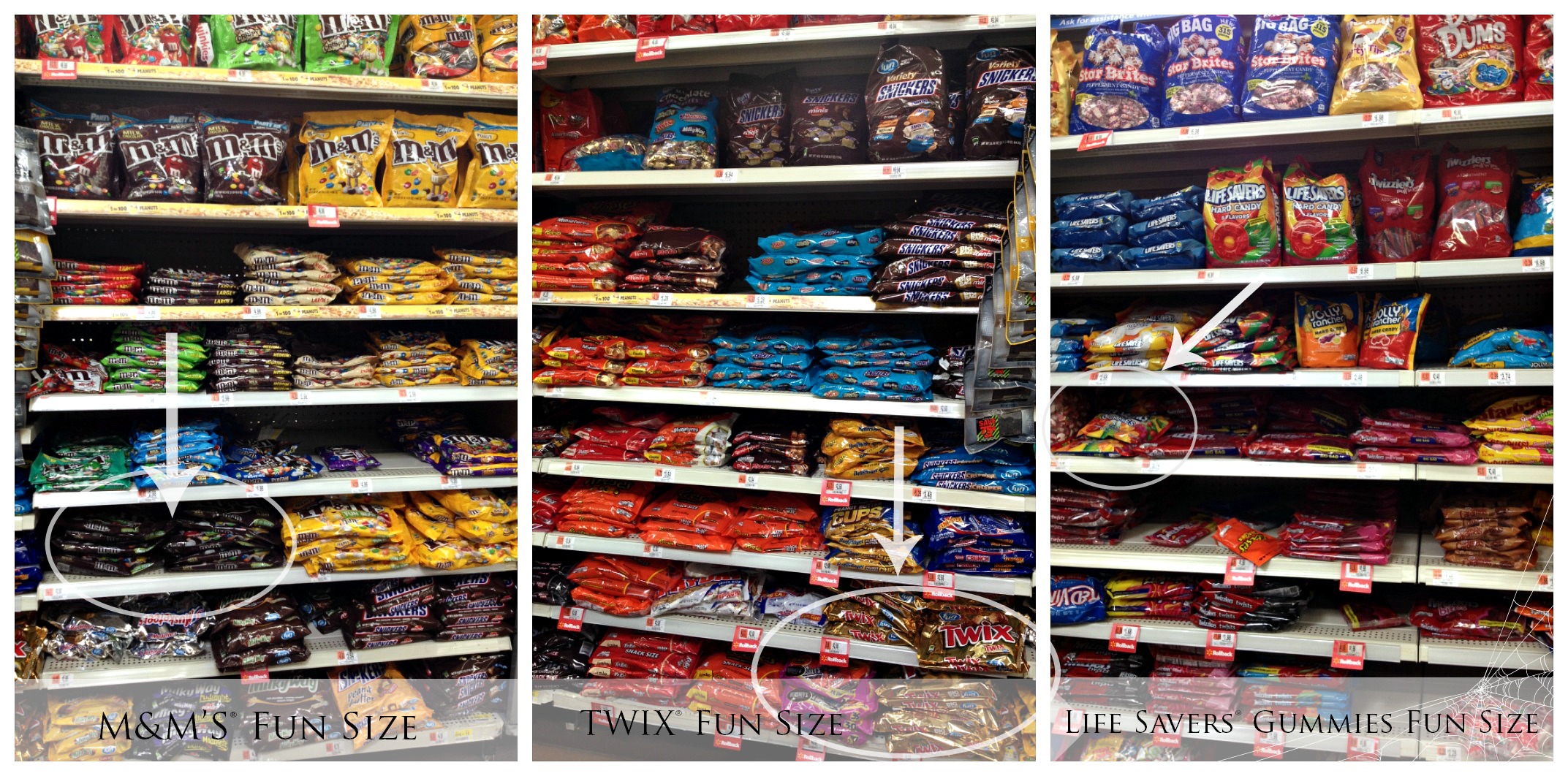 That said, what is the ghoulish party planer to do? Here, I'm not afraid to take full advantage of the holiday's commercialization. For example, I'll be the first to admit that I absolutely do overindulge in the pre-packaged sweets each Halloween, as do a number of my friends. For those friends, this year I'll be putting together 'BOO Bundles,' by which I mean I'll be stuffing festive Halloween bags and plastic pumpkins with M&M'S®, TWIX®, STARBURST® Fun Size, Skittles® Original Fun Size, Life Savers® Gummies and a Ghostbusters® DVD, which is available this October 11th. All of this is readily available at Walmart, meaning it's a one-stop shopping project.
Once I've assembled the BOO Bucket, I'll fold a "You've been BOO'd" card into it – which you can download for your BOO kits here! The idea is to then 'secretly' deliver it. For me, that means either leaving it behind my friends' doors, or in the case of my LTG Crew, right on their desks. Think of it as being someone's candy-themed Mystery-Vampire…without the bloodsucking.
In addition, over the past few years my niece has made a tradition of coming to my house to trick-or-treat around the neighborhood. As she's gotten older, it's become less about the wandering for candy, and more about the seasonal treats and decorations I put together.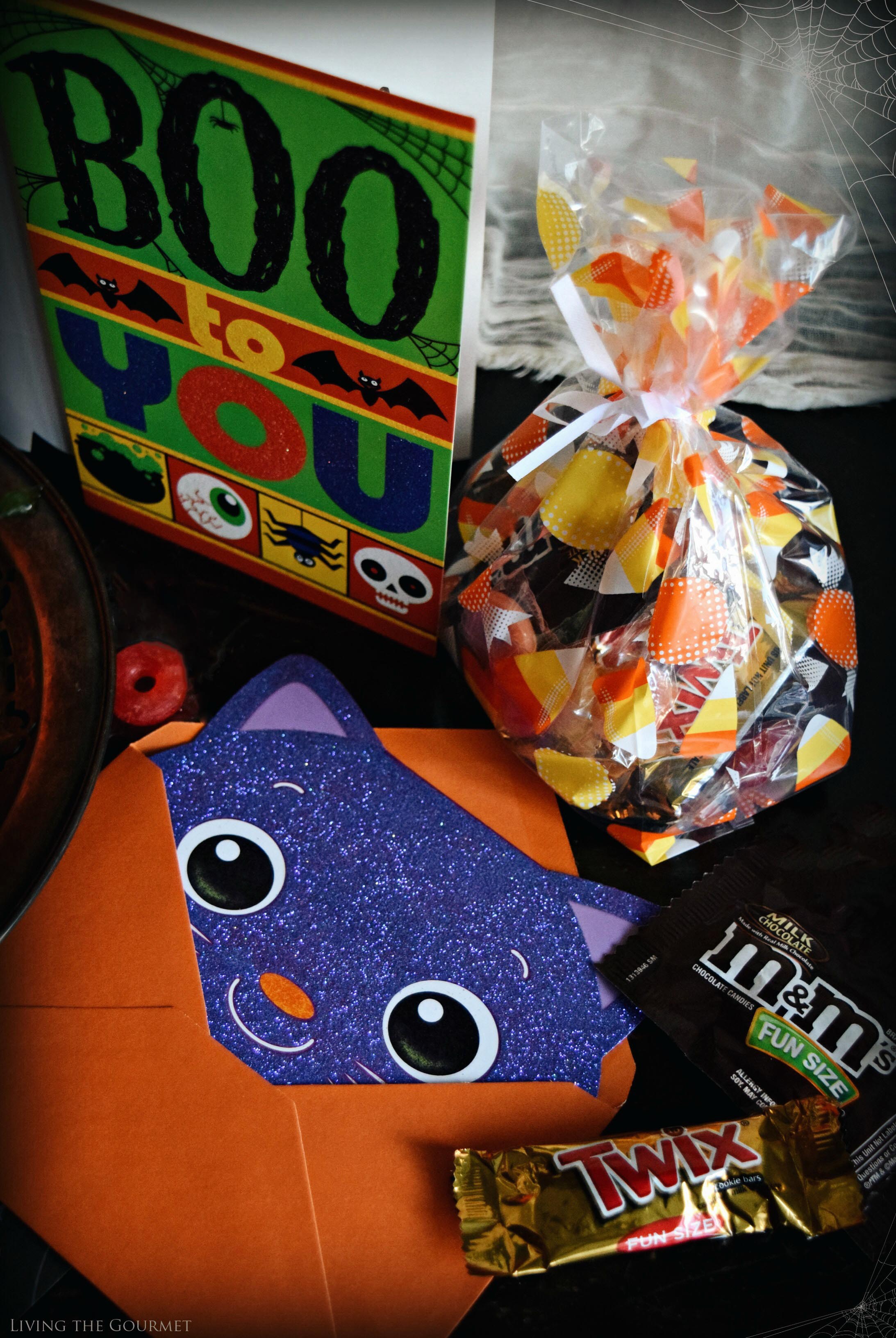 This year, I'm putting together 'Brownie BOO Bites.' We start off with a standard moist brownie mix, which I crush TWIX® into the batter. After preparing the brownies, I then shape them into balls, as shown below, and cover them in white chocolate. After that, Slimer gets to a few of them in the form of melted green Life Savers® Gummies!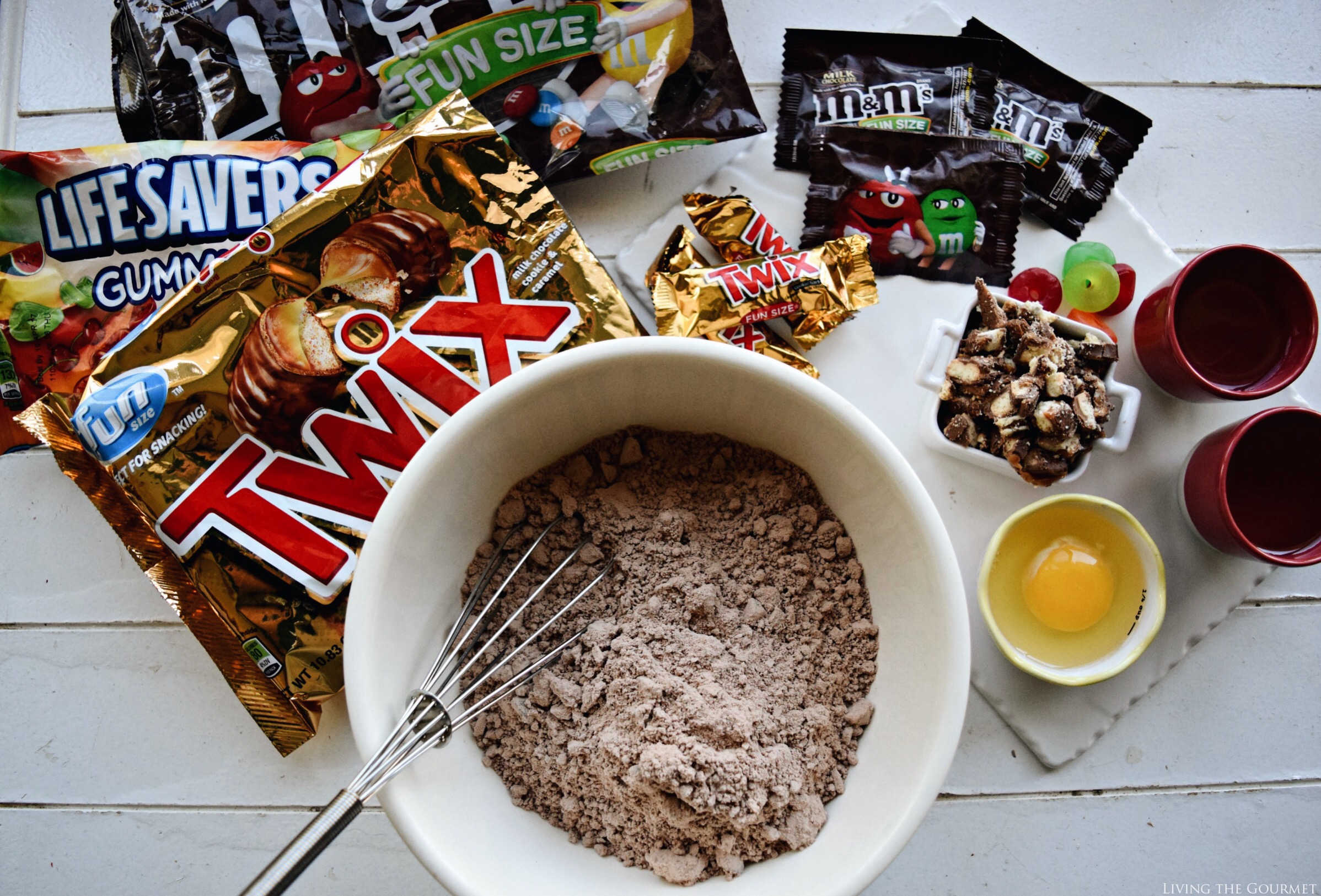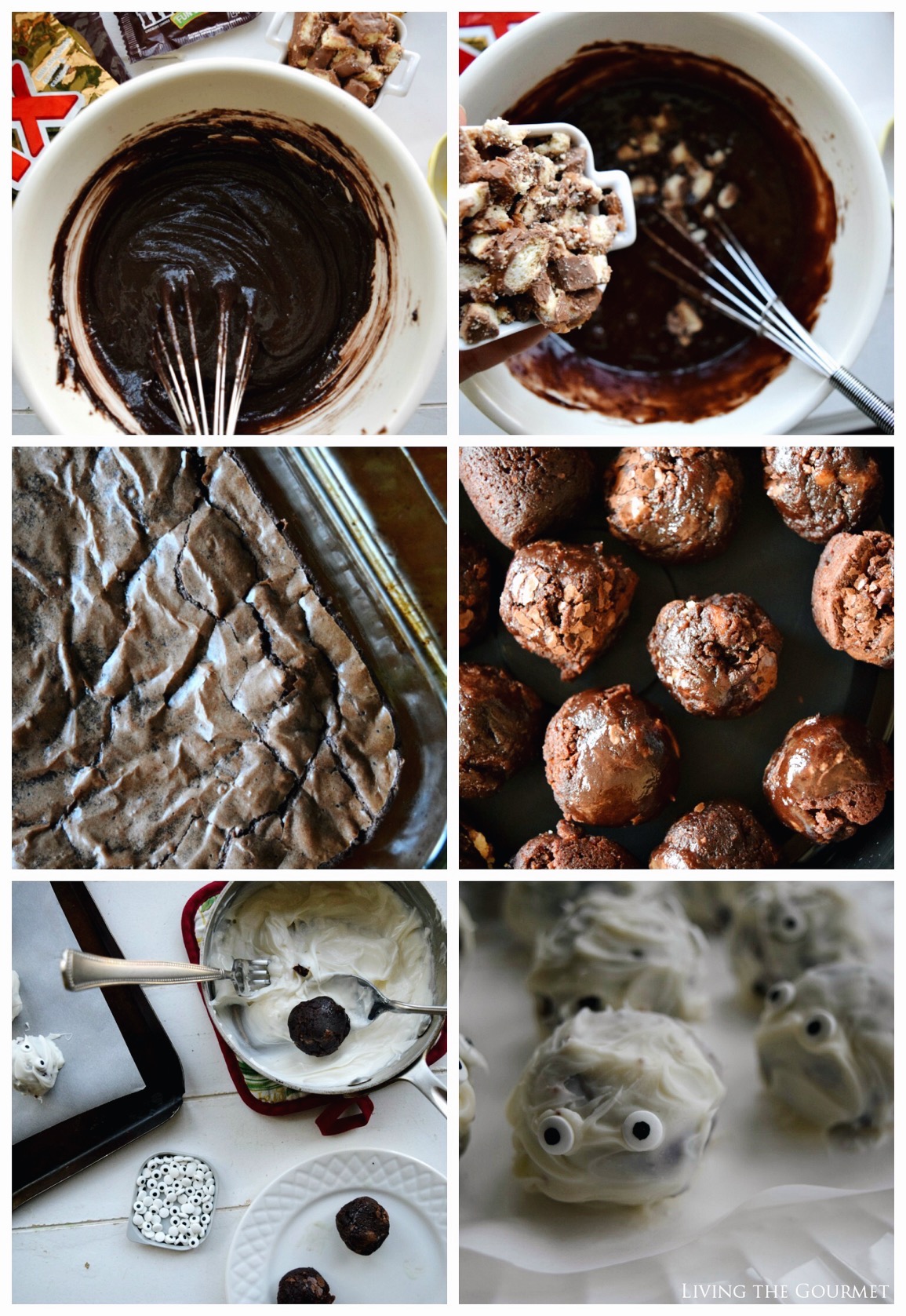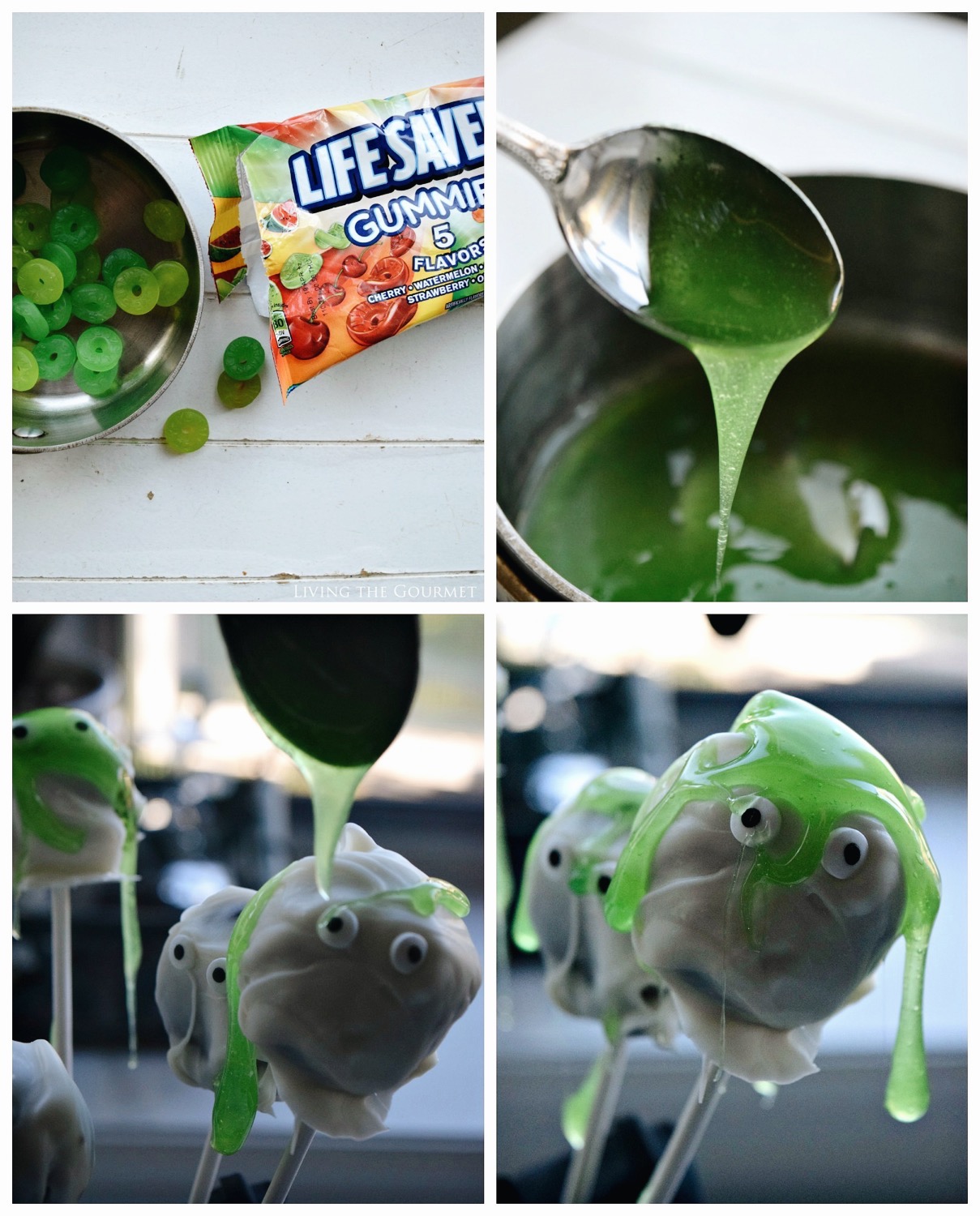 Print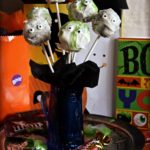 Brownie BOO Pops
---
Author:

Prep Time:

10 minutes

Cook Time:

20 minutes

Total Time:

30 minutes

Yield:

12

1

x
1

box fudge brownie mix (prepared as directed)

1/3 cup

chopped TWIX® mini

1

(10 oz.) bag white melting chocolates
Candy eyes, for decoration

¼ cup

Life Savers® Gummies in green apple and watermelon

1 tablespoon

water
---
Instructions
Preheat oven to 350 degrees F. and butter an 8-inch square baking dish.
Prepare brownie mix as directed. Add chopped TWIX® to the batter. Pour the brownie batter in the prepared baking dish and bake for about 20-25 minutes or until the center of the brownie has set. Remove and let cool completely.
Slice the brownie in several mini brownies.
Roll the brownies into a ball, about a tablespoon amount.
Place on a parchment lined baking sheet and refrigerate while preparing the chocolate.
Melt the white chocolate down until smooth. Carefully roll each brownie into the melted chocolate then back onto the parchment lined pan.
Return the brownies to the refrigerator to let the chocolate set while you melt down the Life Savers® Gummies.
In a small saucepan, combine gummies and 1 tablespoon of water and melt down over medium low heat. Stir occasionally until the gummies are smooth.
Gently twist a lollipop stick into each brownie. Then drizzle with the melted gummies.
Serve immediately or return to the refrigerator again to let the gummies set.
When ready to gift, gently cover each pop with a clear candy and place inside the BOO bundle!
Notes
*Prep Time does NOT include Inactive Prep Time.
Recipe Card powered by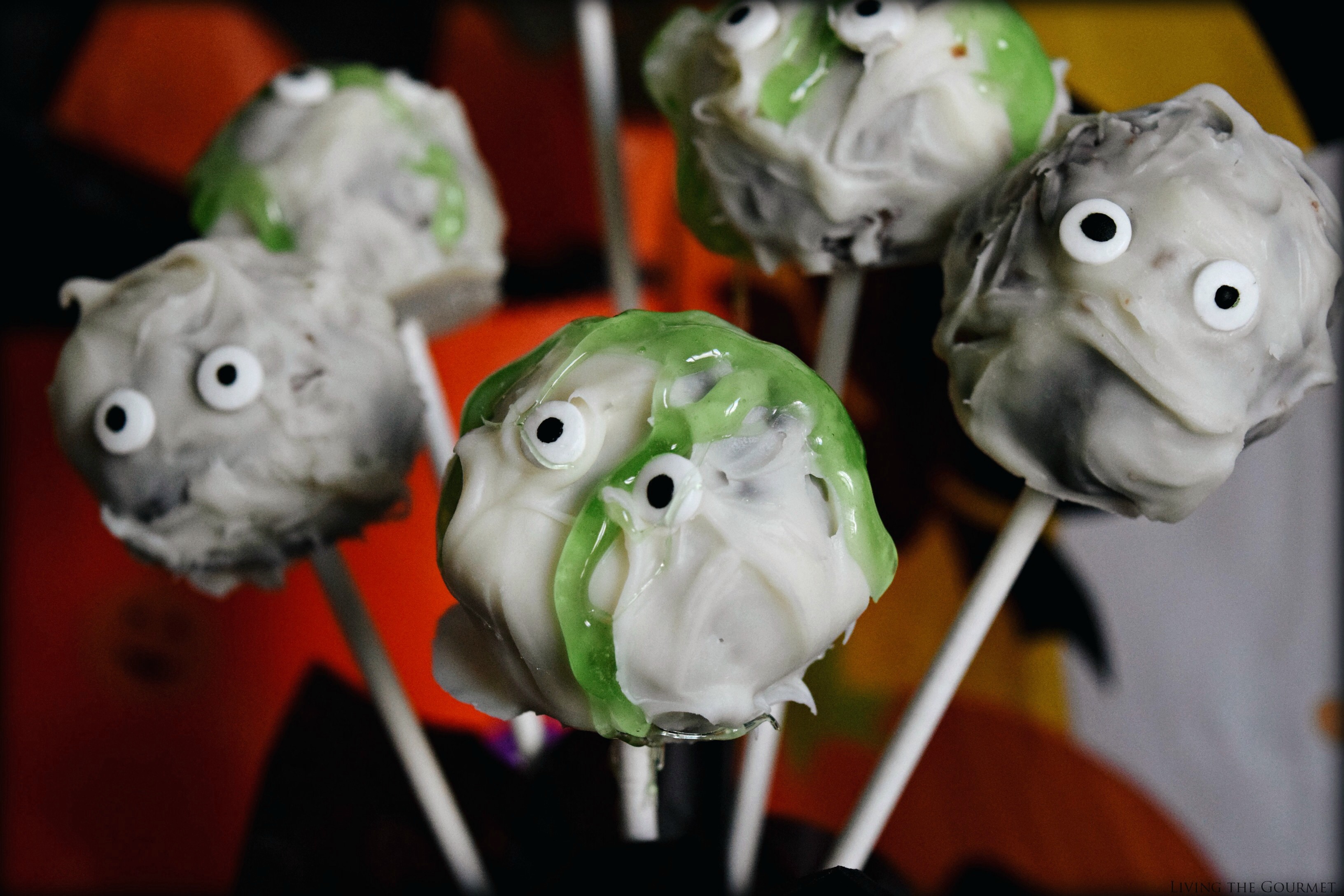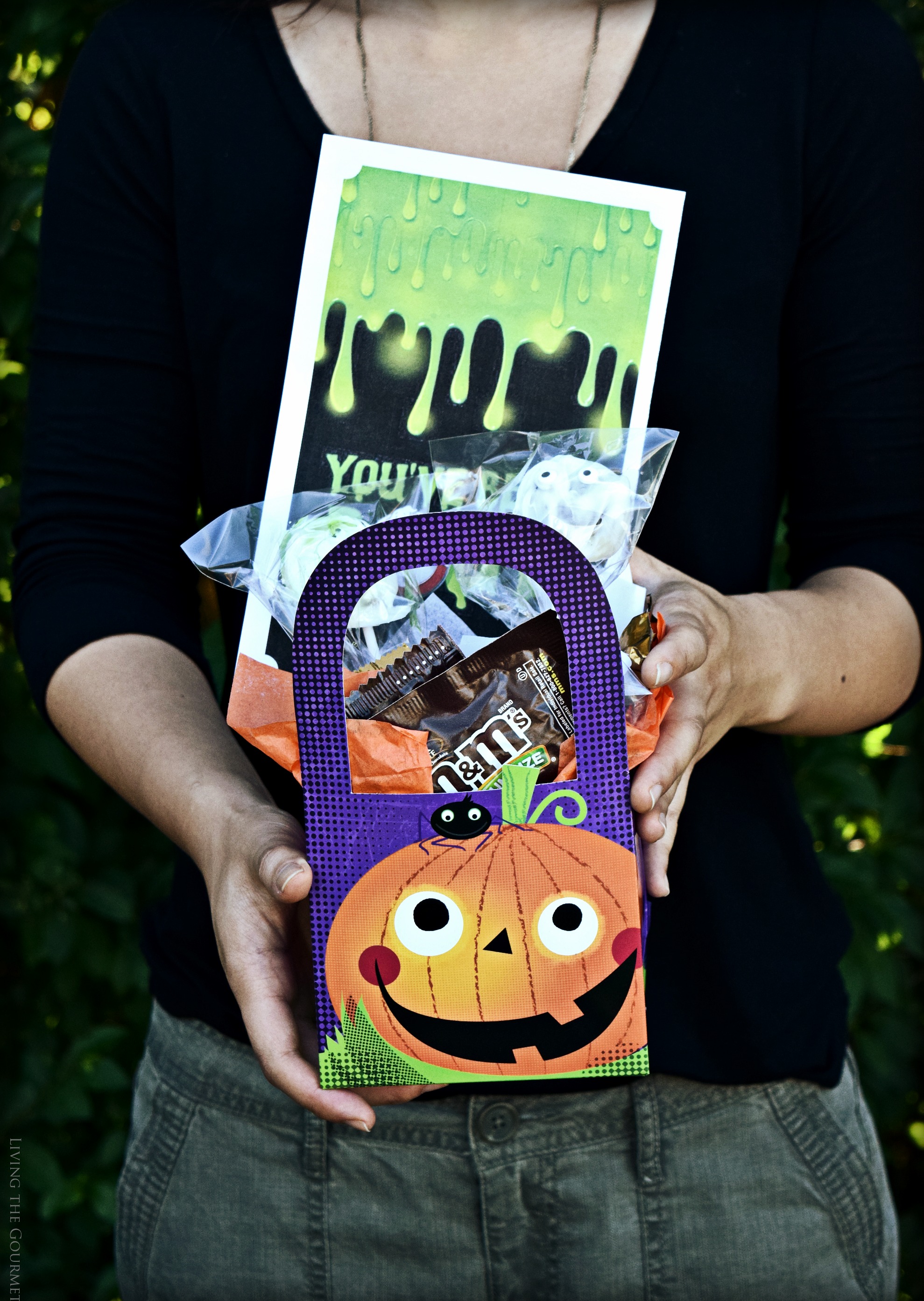 These Brownie BOO Pops are the perfect Halloween treat, since they can be used as decorations, packaged as treats, or served to the guests as a dessert.
What are some of your favorite Halloween activities or traditions? We would love to hear from you. For more inspiration check out this BOOItForward.com full of fun and festive ideas.
Enjoy with Love!
0