A Personal Health & Wellness Story by Michael & Tammy
Perhaps through a bout of the subconscious, or simply by accident of needing to be topical, I've realized that health and wellness, along with personal stories of my (attempts) to keep fit have become a recurring theme here at Living the Gourmet.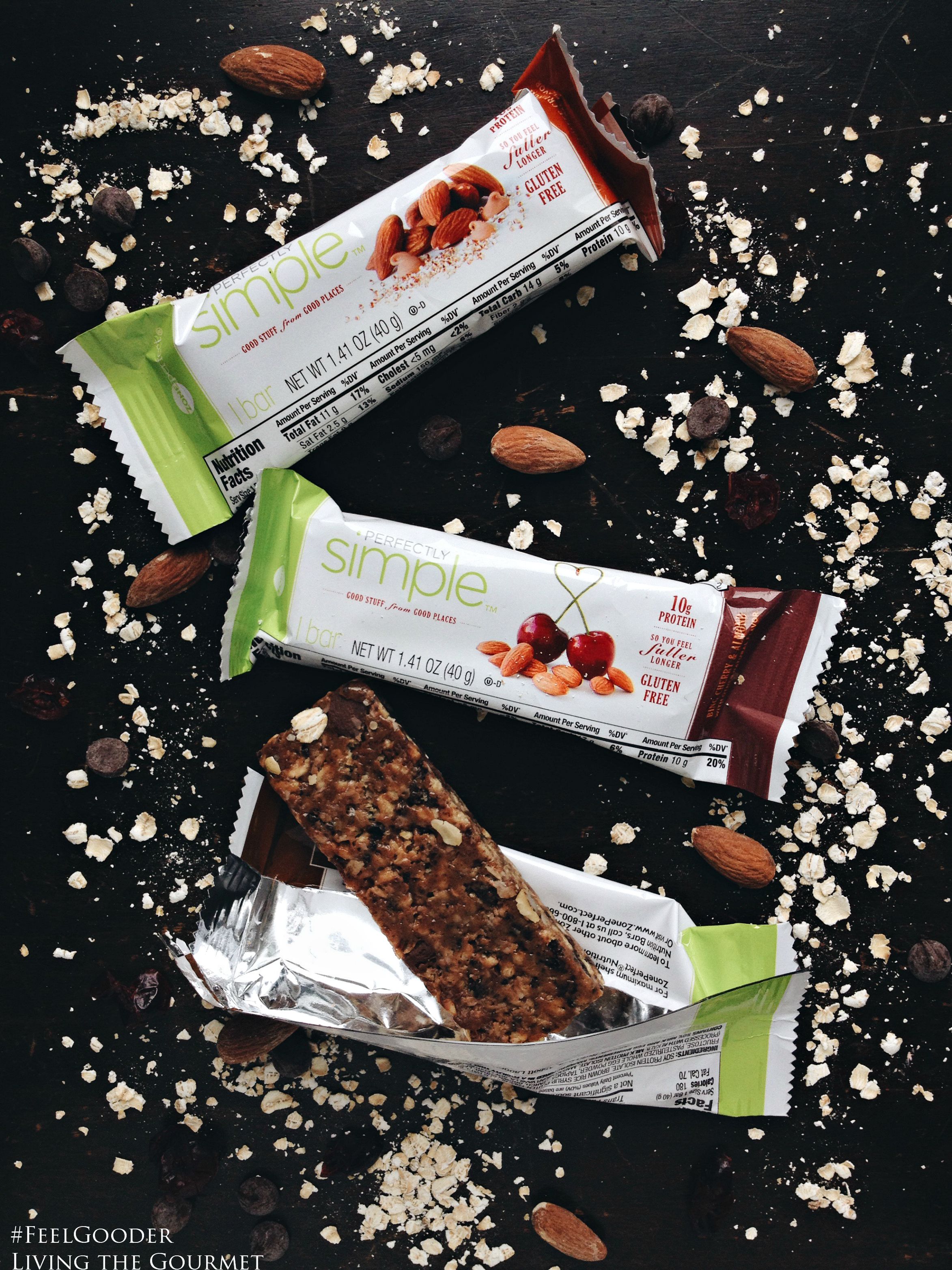 Then again, it's a topic that never truly wears thin, I suppose in part we all face a new set of challenges each and every day, as making healthy decisions often takes a conscious effort. Indeed it is a rare and sublime state of mind that turns this set of decision making into a simple matter of daily habit no more out of place than breathing in and breathing out. Alas, for most of us, each day features a variety of challenges that must be overcome.
Then, of course, it sometimes happens that our best attempts to remain fit wears thin upon our nerves, leading us back to a rut of the bad choices that are ever so easy to choose, or worse our attempts at fitness simply…backfire. Yes, backfire.
For example, I wrote just recently about my own bout of fitness, and how I was so pleased with my several week long journey along the iron road of weightlifting, and how I was marking my progress. I had even learned to (gasp) enjoy my time spent lifting. Aside from the exercise, I had made some improvements to my diet, and added in large quantities of protein, vitamins, and minerals.
However, not three mornings from that very post I awoke with a striking pain across my left shoulder, a feeling I am at loss for words to describe except to say that it felt like threads had been woven deep beneath my skin laced through shards of heated glass…okay maybe I wasn't at a loss for words. I've since been advised to take a month long hiatus from any lifting, and to use that arm as little as possible in my day to day routine. Thankfully, the only thing I really do with that arm on a regular basis is type and use a fork, and I hardly think those are damage inducing activities.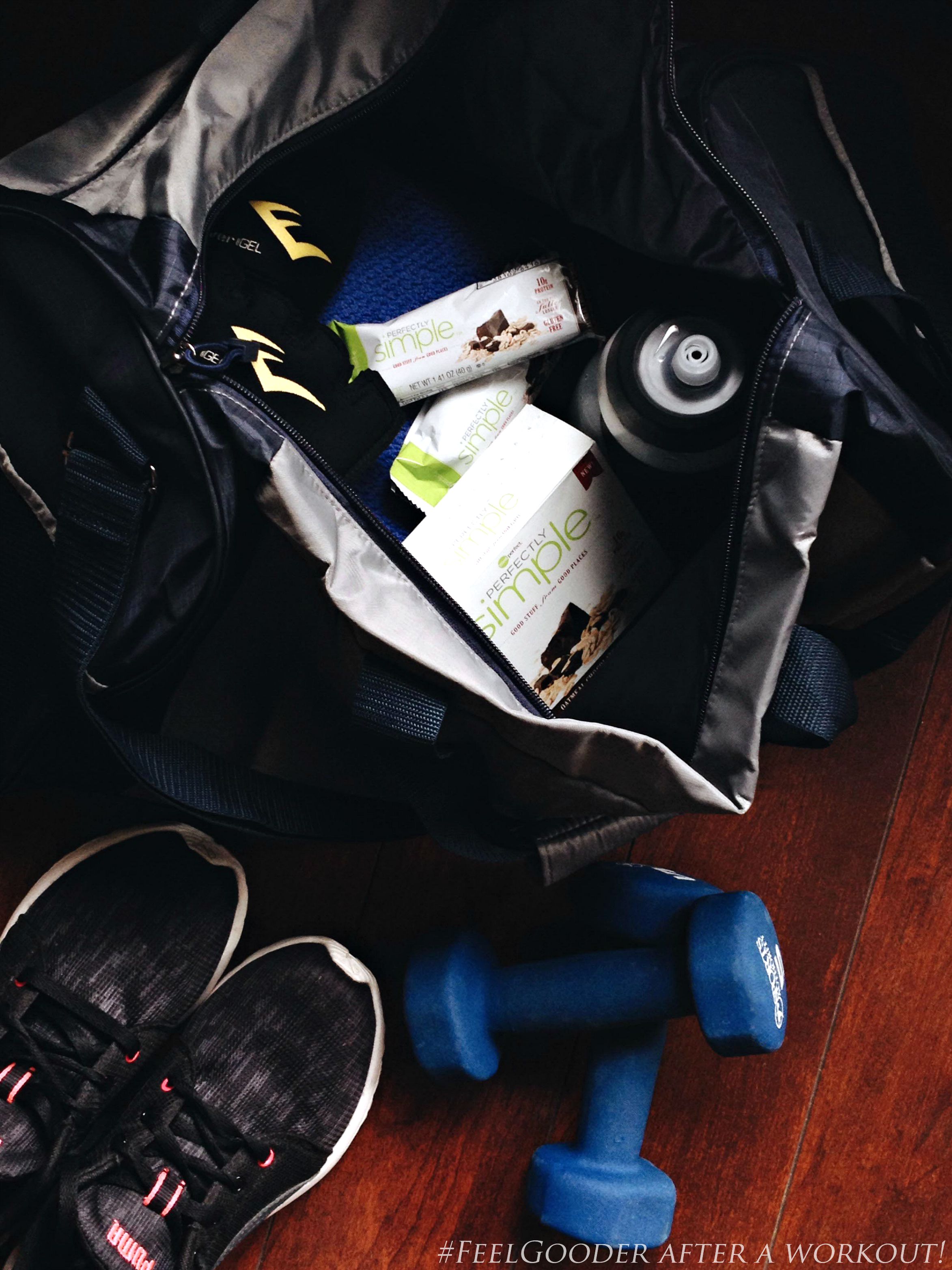 Needless to say, eating well and keeping a fitness regimen will now be all the more difficult since I won't have the motivation of physically measuring my progress to the same extent as I had before, such as marking my success by how tight the sleeves and shoulders of my favorite shirt were slowly becoming. Silly and possibly a tad obnoxious, I know, but fun nonetheless, and hey, whatever works to stay healthy right? That is, if 'staying healthy' includes damaging one's badly needed joints on a possibly permanent basis.
Given the above, one might be tempted to think that my entire regimen has been torpedoed by this injury. Not to worry, however, since even weightlifters know that "The battle starts in the kitchen," which I am assuredly covered in that regard since eating right is more or less a part of my job description.
For most, however, eating right is the hardest part of the battle, and understandably so. We live in a time and society, after all, where 'eating right' has become a sort of 'culinary genre' encompassing gluten-free recipes and pseudo-caveman fads set alongside an innumerable array of diets that promise quick results by chopping entire food blocks out of your diet.
Yet, no matter your diet of choice, job, or exercise regimen, there remains a universal stumbling- Snacking.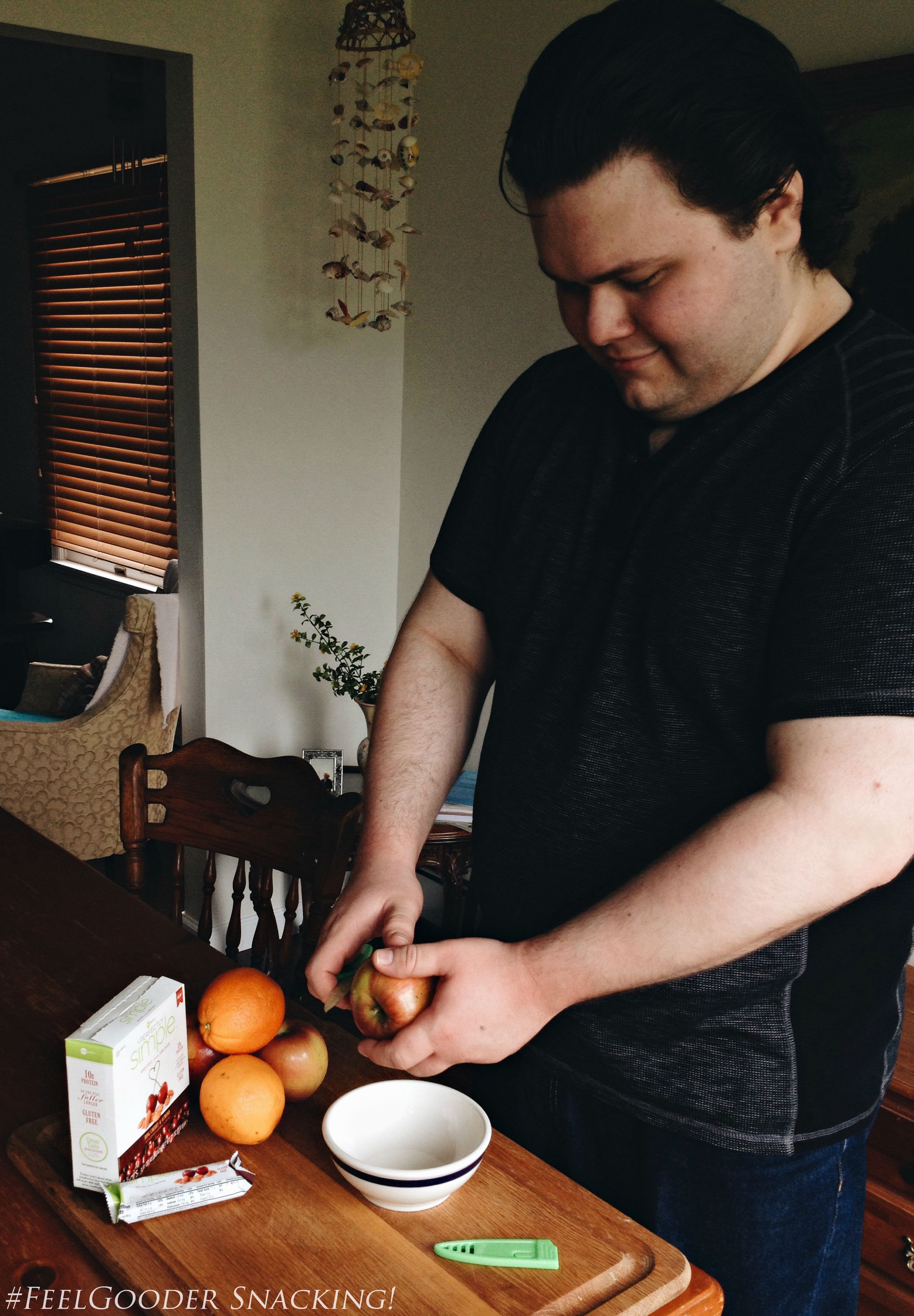 Whether manifesting in the form of late night excursions into the pantry, grabbing 'quick bites' on the go, frustration eating, or rebuilding after a workout, the 'occasions for temptations' are about as numerous as the options by which one might sate the craving.
What I've learned over time, however, is that snacking need not be bad thing. In fact, snacking can be a positive, and when you're trying to put on muscle it's actually a requirement. The difference, obviously, is what you're snacking on.
And that's precisely where ZonePerfect's Perfectly Simple nutrition bars come in, billed as a simple snack for a complex life. These little nuggets of wholesome goodness boast an array naturally delicious flavors and nutritional benefits, not the least of which are a none-too-shabby 11 grams of protein packed inside gluten free ingredients so everyone can enjoy and simplify their snacking. Add to that the fact that each bar is made with high-quality ingredients, and you've got a bar where you can snack good and feel gooder.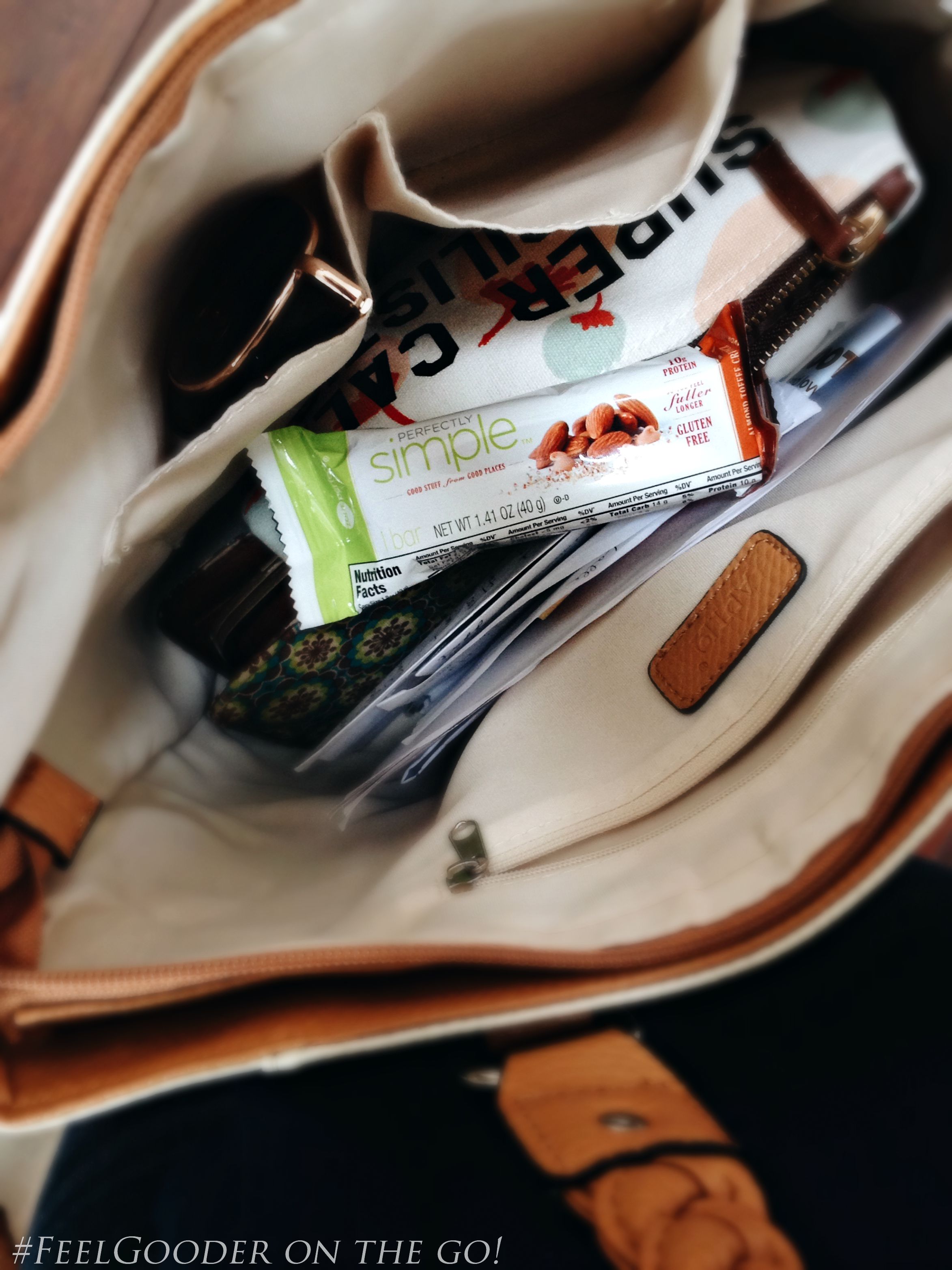 Admittedly, I don't always have enough time in the day to make my own nutritious snacks and when I'm on the go, or just in need of a mid-afternoon break, I am grateful to have these ZonePerfect bars on hand.
With only 200 calories (or less) per bar, I get the energy I need to keep going while satisfying my notorious sweet-tooth. Butterscotch chips, cocoa powder, and puffed quinoa are cloaked in salted caramel in ZonePerfect's Almond Toffee Crunch, my personal favorite of their four varieties available.
The Bing Cherry & Almond delivers a sweet, tangy bite with dry-roasted almonds and hints of vanilla. The Oatmeal Chocolate Chunk is a classic but packs a powerful punch with 10 grams of protein and lots of flavor. When you need to indulge those chocolate cravings, try the Roasted Cashew & Dark Chocolate that is sweet, salty, and oh so delicious!
I'm joining ZonePerfect and sharing my #FeelGooder moments. So, whether it's relaxing at the beach, or a revitalizing morning yoga session, ZonePerfect is by my side fueling me along the way to living a healthier, happier life.
Want to try it yourself? Download this coupon and enter our giveaway for a chance to win a $30 VISA giftcard below!
**Please note this giveaway is open to U.S. residents only. You must be 18+ years to enter. Winner will be selected randomly. Good luck!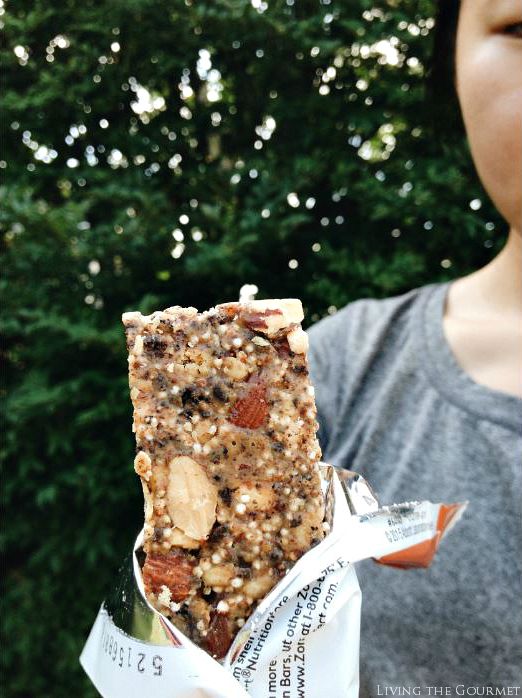 DON'T FORGET TO ENTER OUR $50 VISA GIFT CARD GIVEAWAY TOO!!!
Cheers to the Gooder life,
Mike & Tammy
0