Protein packed and vegan, these cacao bars give a whole new meaning to healthy snacking!!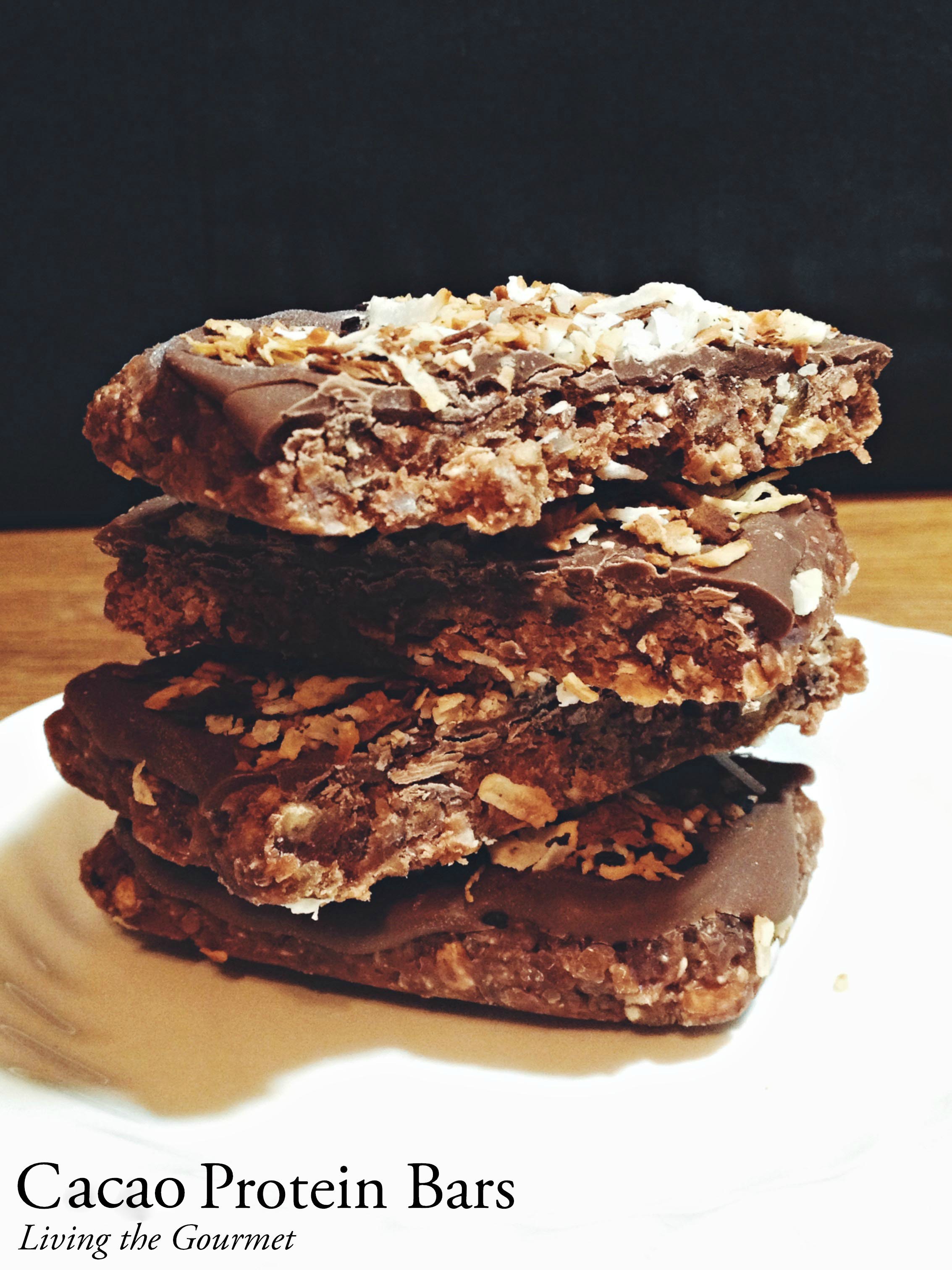 Between media events, features, recipes, and the 'meat' of our behind the scenes stories, we're often asked how we have time for all that goes on with the site, and how we manage to stay so active. The truth is, however, the vast majority of what we do happens behind a desk, and is divided between several screens of varying sizes.
As a result, we, like everyone else, must make a conscious effort to keep active. It is only through force of will that we manage to put down the plastic prosthesis that our phones have morphed into, and to unplug from the computers whose data may as well flow like a physical property through our veins.
However, much like Keanu after ripping himself free from the bonds of his computerized prison the Matrix, we too are weary when separated from our screens. More often than not, when all is said and done, we're yearning to trade in the computer chair for a couch, and the computer screen for a TV screen. Activity be damned, we're tired.
Regardless of our digitally induced exhaustion, our humanity refuses to be ignored, and when it is, it strikes back. Whether in the pain of underused joints or increasing levels of lethargy, our human side insists upon making itself known. However, with the warmer spring weather upon us, now is no time to give into aches, pains, and exhaustion. No, now it is time to overcome one's tiredness, and brave the great outdoors, and that is precisely where these energy bars come in.
Made with protein powder, dates, flax seed, coconut oil, flakes, and oatmeal, these bars are equal parts health and flavor. A sweet, chocolaty exterior melds into a rich grainy center, providing the perfect boost either before or during a workout, while gracing the body with copious amounts of protein, and a healthy source of energy.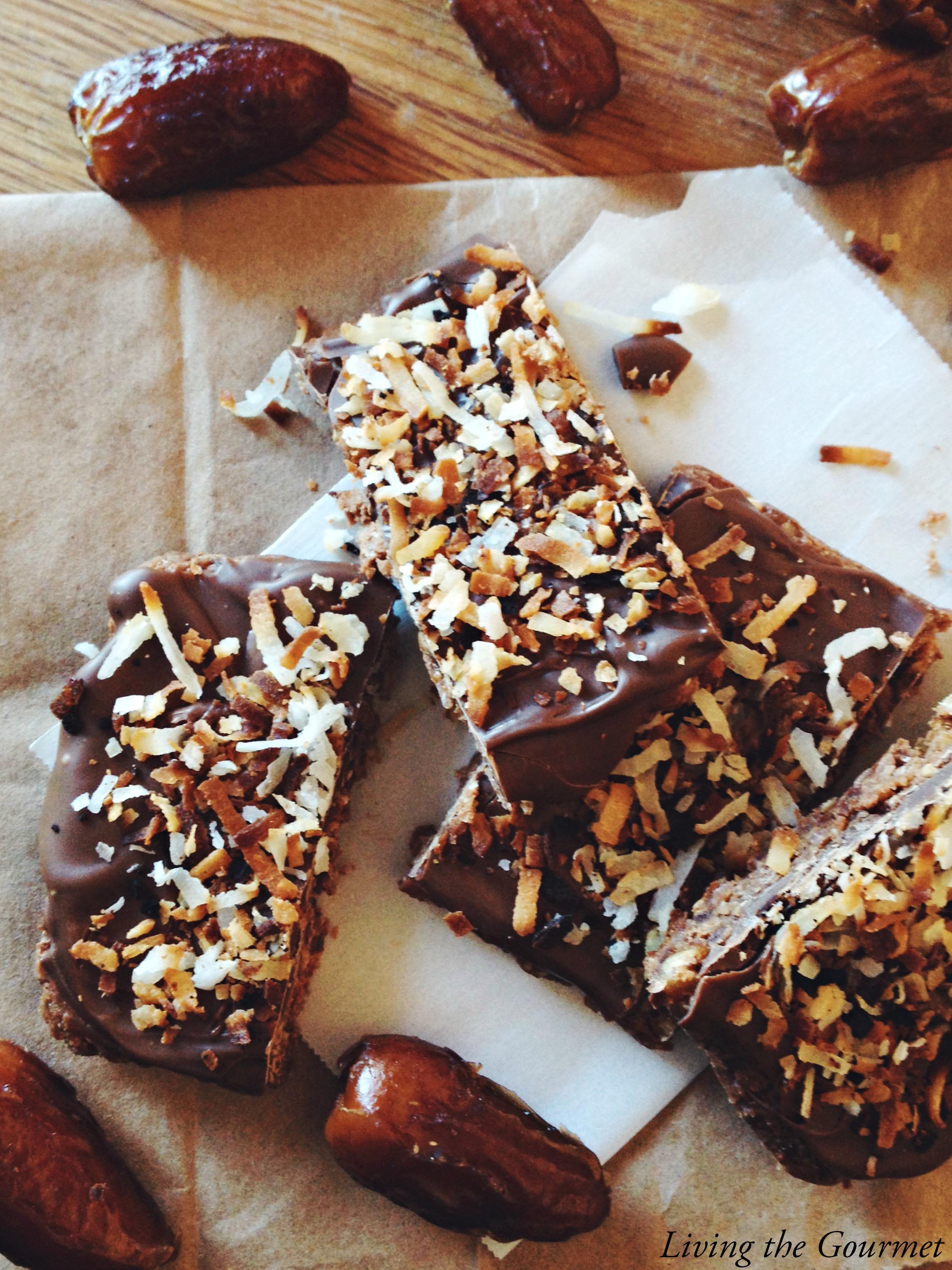 Print
Cacao Protein Bars
2 1/2 tablespoons

cacao butter

1 tablespoon

coconut oil

6

dates

2 tablespoons

ground oats

2 tablespoons

vanilla protein powder

1 teaspoon

flax seed

1 teaspoon

ground wheat germ

2 tablespoons

coconut flakes

3 tablespoons

organic chocolate
Toasted coconut flakes
Instructions
In your food processor, mix cacao butter, coconut oil, dates, oats, protein powder, flax seed, wheat germ, and coconut flakes.
Shape the the mixture into a rectangular bar on tinfoil or parchment paper. Wrap and freeze for about 15 minutes.
Melt chocolate and spread evenly over bar, then immediately sprinkle with toasted coconut flakes.
Let the chocolate cool and set.
Store in the freezer or fridge until ready to enjoy.
Recipe Card powered by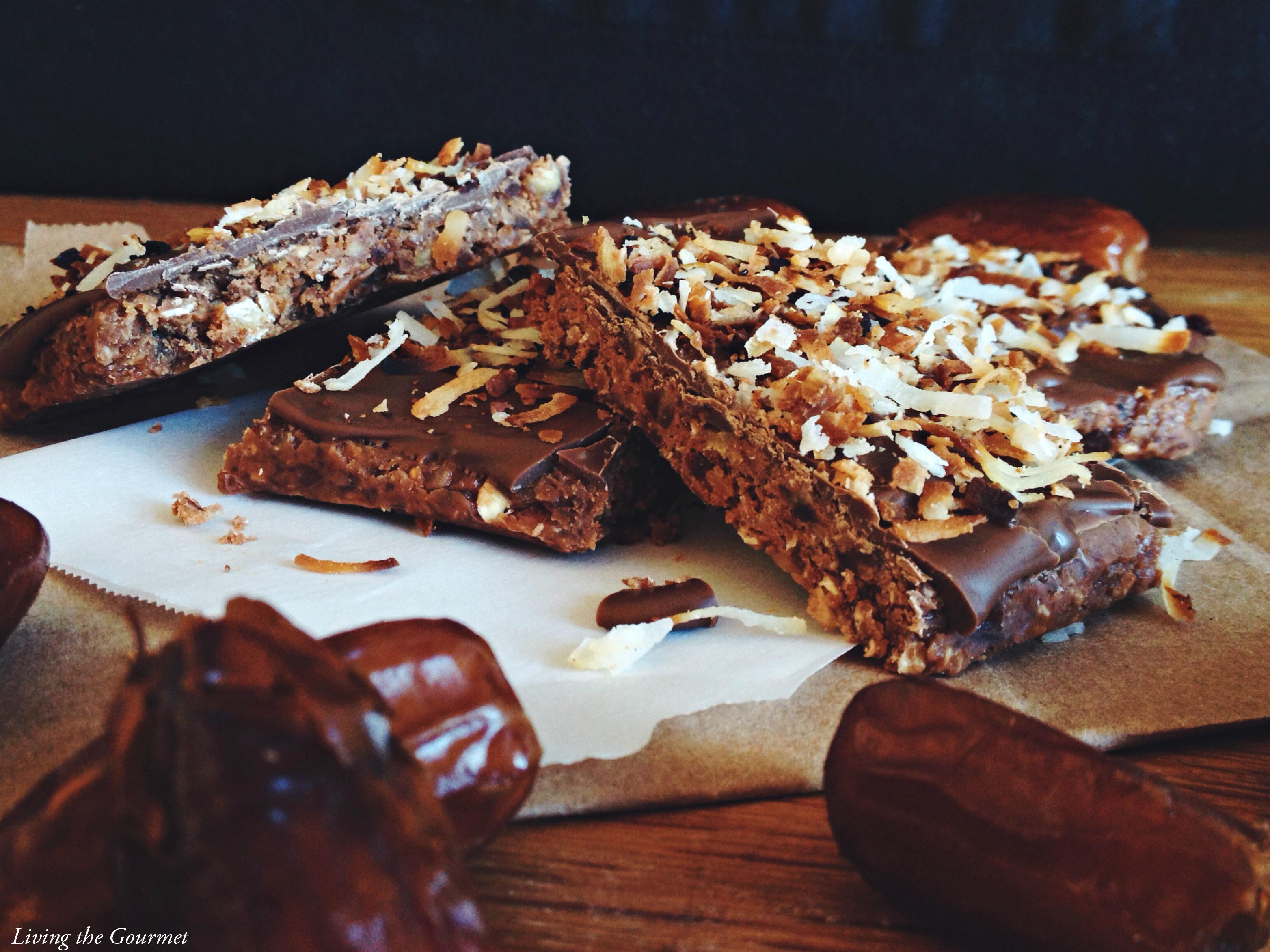 Forward written by Michael Pappas
Recipe constructed by Tammy Pappas
Linking up to these parties and here.
2