This post has been brought to you by Herminia. All opinions expressed are my own. The following message is intended for those 21+. Please enjoy responsibly.
Today we're taking a look at two wines from Rioja, Spain, courtesy of the Herminia Winery. As always, we'll be touching on the region the wines are from, taking a brief look at what makes Rioja tick, and what characterizes the wines this region produces.
After that, we'll take a look at the wines themselves. I'll be sampling both bottles and providing you with my thoughts on each, before moving onto some pairing suggestions.
Now, without further delay, let's get to it, because we've got a lot to cover.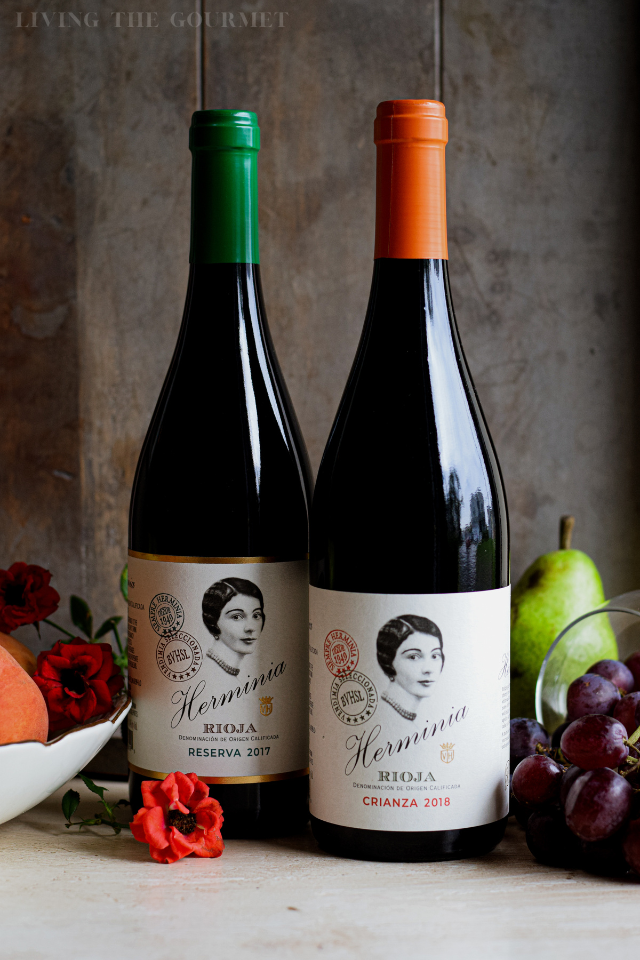 The Where – Rioja, Spain
Located in the northern part of Spain, Rioja is a storied wine region renowned for its rich history, diverse terroirs, and exceptional wines. With a legacy that stretches back centuries, Rioja has carved its name among the world's finest wine regions, celebrated for its distinctive character and remarkable diversity.
Rioja's terroir is a tapestry woven from the interplay of climate, soil, and topography. The region boasts a continental climate with Atlantic influences, creating a spectrum of microclimates that range from cool and humid to warm and dry. The Ebro River meanders through the region, offering both water supply and climatic moderation. The vineyards are situated in three sub-regions: Rioja Alta, Rioja Alavesa, and Rioja Oriental (formerly known as Rioja Baja), each contributing unique characteristics to the wines.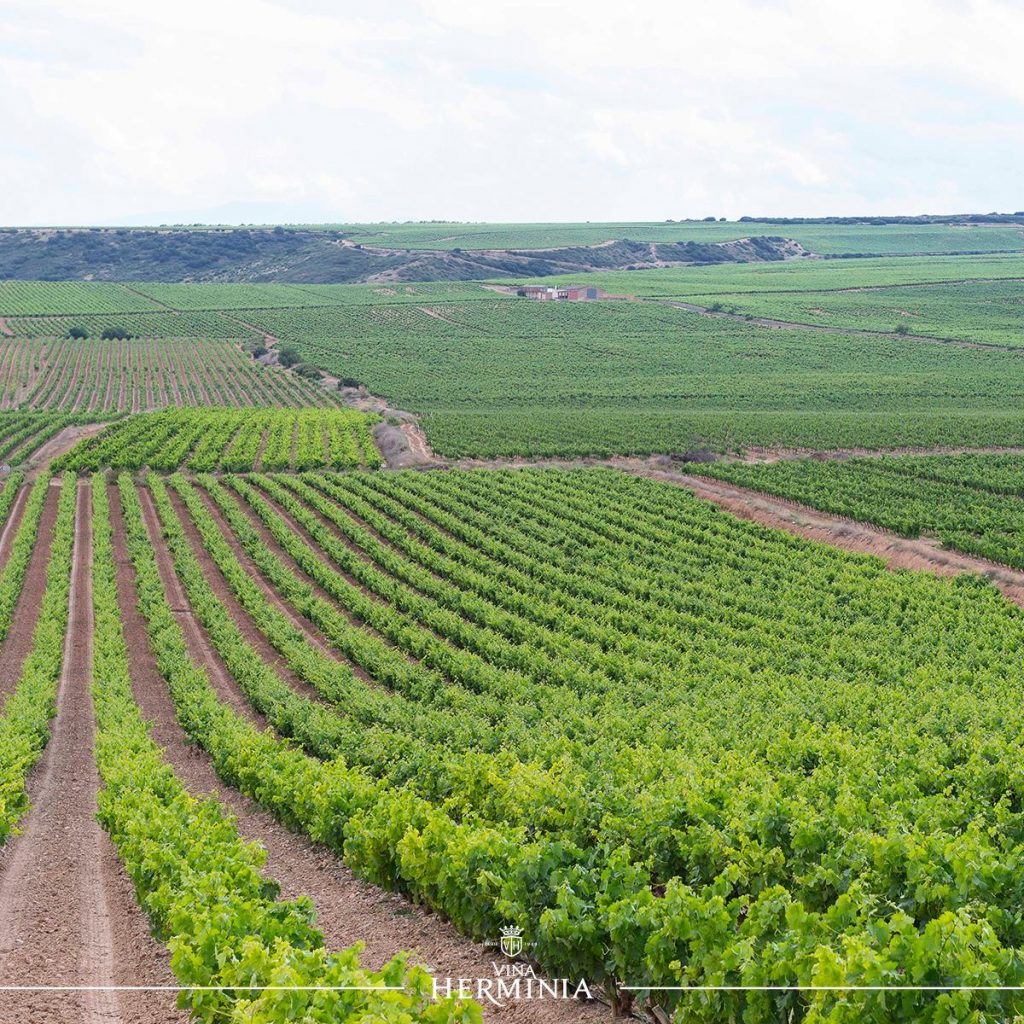 The history of winemaking in Rioja dates back centuries, with a profound legacy that has evolved through time. Roman influences introduced viticulture, and over the centuries, the region's wine production advanced through both Moorish and Christian periods. The late 19th and early 20th centuries marked a period of modernization and growth, establishing Rioja's reputation as a quality wine-producing region. For a more in-depth dive on the history behind Spanish winemaking, see our article here.
Rioja is celebrated for a wide range of wines that cater to diverse palates and occasions. The region is perhaps best known for its red wines, which often blend several grape varieties to create harmonious and complex compositions. Key grape varieties include:
Tempranillo: The region's flagship grape, Tempranillo, is the soul of Rioja's red wines. It contributes flavors of red and black fruits, along with earthy and spicy nuances.
Garnacha: Also known as Grenache, Garnacha adds depth and warmth to blends, infusing wines with ripe berry notes and a touch of spice.
Graciano: This grape variety lends structure and aromatic complexity, introducing floral and herbal notes.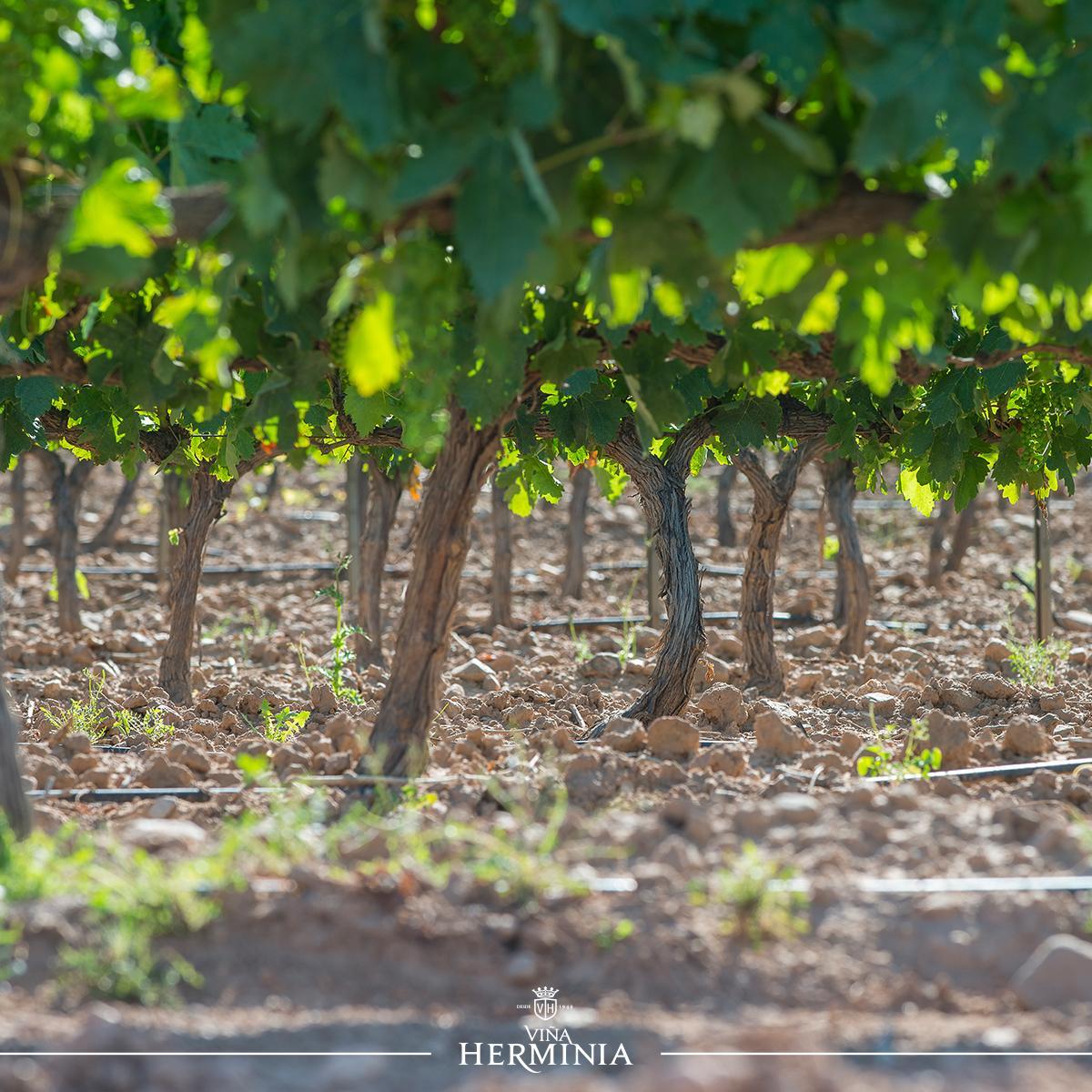 Rioja wines are often aged longer than most wines, resulting in a spectrum of styles that range from fresh and youthful to mature and complex. The traditional classification includes:
Joven: Young wines with minimal oak aging, showcasing primary fruit flavors and vibrancy.
Crianza: Wines aged for a minimum of one year in oak barrels, plus additional time in the bottle.
Reserva: Aged for a minimum of three years, including one year in oak barrels. Reservas offer a balance between fruitiness and complexity.
Gran Reserva: Aged for extended periods, including two years in oak and three years in the bottle. These wines exhibit remarkable aging potential and complexity.
The red wines of Rioja an array of flavors, that can vary widely depending on how they were aged. Younger reds exude vibrant red fruits, while their oak-aged counterparts reveal layers of spice, vanilla, and tobacco leaf. As the wines mature, they develop tertiary characteristics like leather, dried fruit, and earthy notes.
Now, onto the tasting...
The Review – Aromatics and Tasting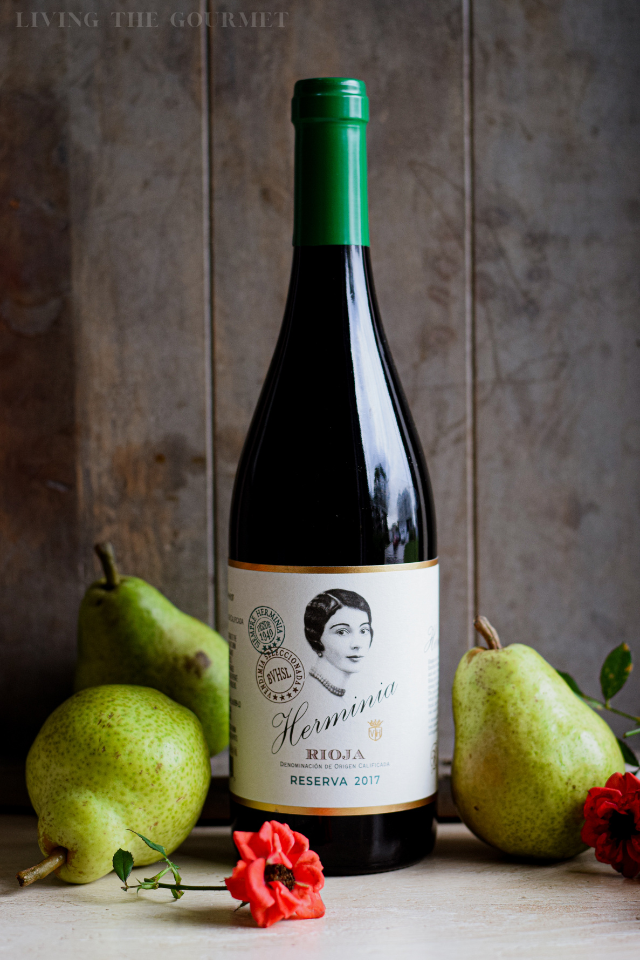 The Herminia Rioja Reserva 2017 presents itself with a deep garnet hue. Aromas of ripe red fruit and dark berries are interwoven with delicate accents of cedar, vanilla, and just a hint of tobacco. These fragrant nuances conjure an image of a sun-drenched vineyard. On the palate, the wine displays a beautiful balance of red and black fruit, well characteristic of the wine's Tempranillo grapes, enriched by notes of cherries and plums, and a pleasantly subtle earthiness. Layers of spice, toasted oak, and a hint of cocoa unfold in elegant succession on first sip. Refined tannins, and a lingering finish, complete the portrait of this wine, creating a very enjoyable experience from start to finish.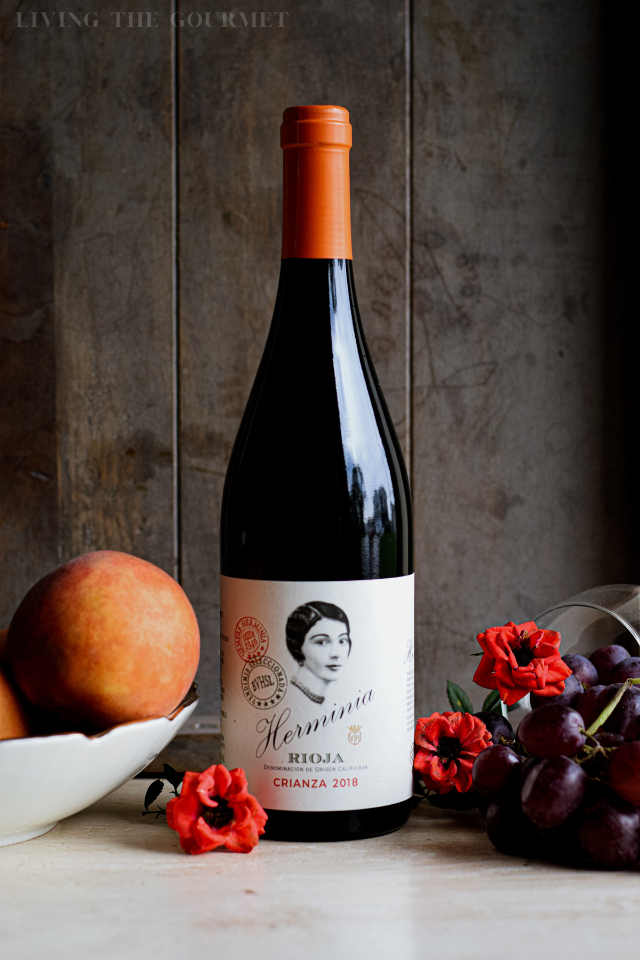 The Herminia Rioja Crianza 2018 unveils itself with a rich and inviting ruby red hue, serving as a delightful prelude to a rich bouquet of red and black berries, laced with notes of vanilla. Toasted oak, and just a hint of leather, create a delightfully nuanced aromatic profile. On the palate, the word that comes to mind is 'balance.' Vibrant cherries and plums are dusted with hints of mixed spice and earthy notes, with just a trace of toasted oak, ending off on a lasting finish. Very pleasant.
What to Eat – Pairing Suggestions
The Herminia Rioja Reserva 2017 is a wonderfully versatile wine that will pair deliciously with a range of dishes. Here are just a few of my top suggestions.
Grilled Lamb Chops: The Reserva's ripe fruit and hints of spice complement the robust flavors of grilled lamb, creating a marriage of savory and fruity notes. Consider a lamb chops grilled with a savory garlic butter, richly herbed with oregano, thyme, and rosemary, and then served over a bed of orzo tossed with a spicy red sauce.
Mushroom Risotto: The earthiness of the wine would harmonize deliciously with rich flavors and decadent texture of a creamy mushroom risotto. Consider a risotto layered with red sauce, sausage polpettes, and plenty of mozzarella and grating cheese.
Beef Tenderloin with Red Wine Reduction: The Reserva's complexity and depth would align beautifully with a succulent beef tenderloin, while its fruit notes of the wine would resonate perfectly with a red wine reduction.
Braised Short Ribs Stew: The wine's robust character stands up to the intensity of braised short ribs, enhancing the dish's flavors and textures. Consider a rustic combination of richly herbed broth, noodles, warming spice from chili peppers and garlic, and plenty of oregano and paprika. Stewed, the ribs will cook up so tender the meat falls off the bone.
Meanwhile, the Herminia Rioja Crianza 2018's balanced structure and expressive character make it an excellent partner for a variety of culinary creations. Here are five pairing suggestions to help you enjoy this wine to its fullest.
Grilled Steak: The Crianza's robust flavors and supple tannins complement the richness of a perfectly grilled steak, creating a harmonious and satisfying combination. Consider a steak grilled in butter with rosemary, and crusted with freshly ground black pepper and coarse salt for a simple yet delicious and elegant, pairing.
Paella: Pairing with a traditional Spanish paella allows the wine's complexity to interact with a medley of flavors from saffron-infused rice, seafood, and chorizo.
Roast Chicken: The wine's fruitiness and elegant structure will blissfully enhance the succulence of roast chicken, making for a comforting and flavorful pairing.
Mushroom and Truffle Risotto: Similar to the risotto pairing for the Reserva, the Crianza's earthy notes align with the flavors of mushroom and truffle risotto, creating a symphony of earthy and savory delights.
Pork Tenderloin with Fruit Chutney: The wine's balanced acidity and fruit-forward character complement the sweet and savory elements of a pork tenderloin paired with a fruit chutney.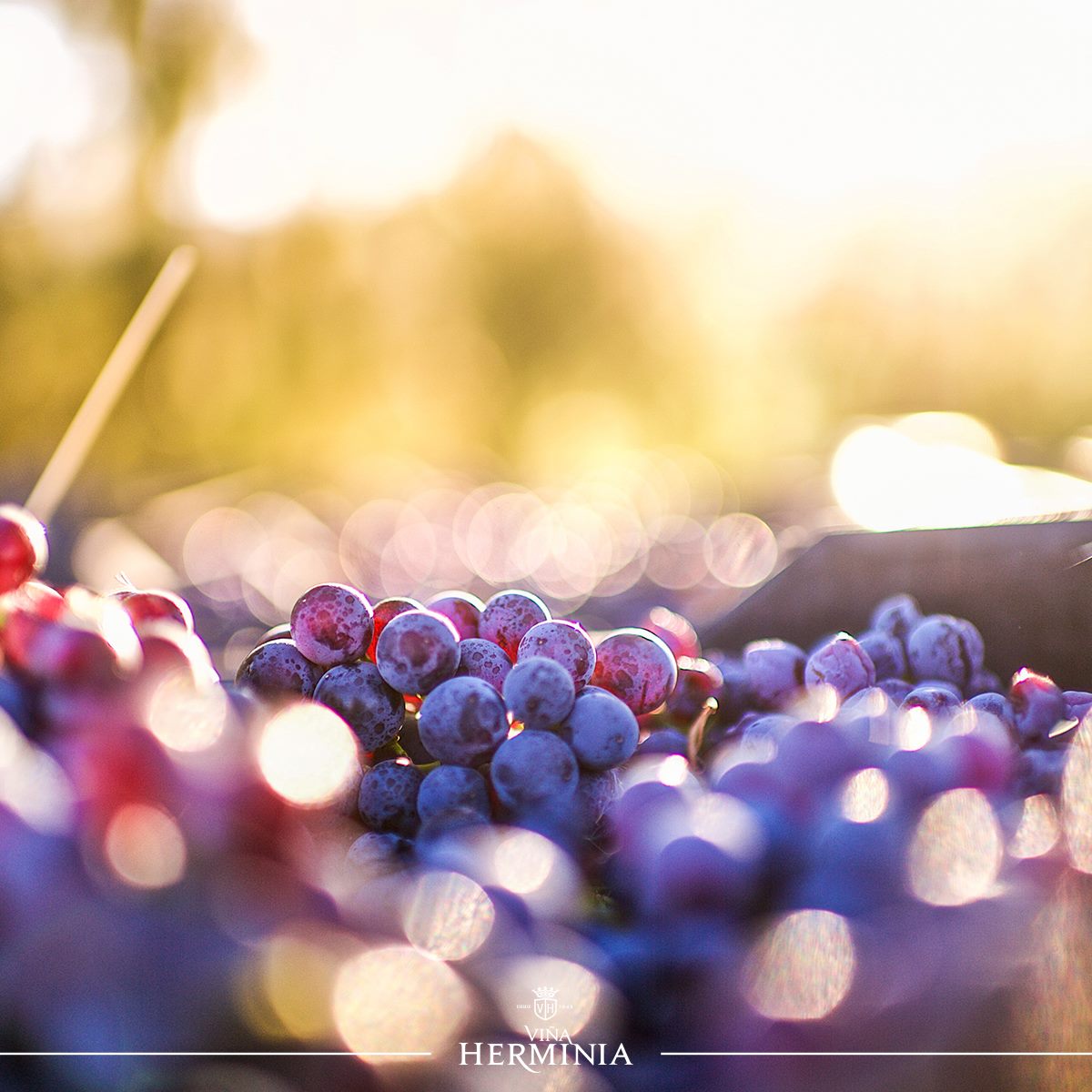 And that's our review of these two wines. If you tried either of these wines, or any of the pairing suggestions, let us know in the comments below, we always love hearing from you.
If you enjoyed today's post, be sure to like, share, and subscribe.
Cheers!
0