This post has been brought to you by Vini Portugal. All opinions expressed are my own. The following message is intended for those 21+. Please enjoy responsibly.
Today we're reviewing a trio of wines from a region we haven't focused on too much here at Living the Gourmet – Portugal. As such, we're going to do a brief dive into the region, in addition to reviewing the wines themselves. After that, I'll be suggesting some pairings to really help you get the most out of today's bottles.
Now, without further delay, let's get tasting.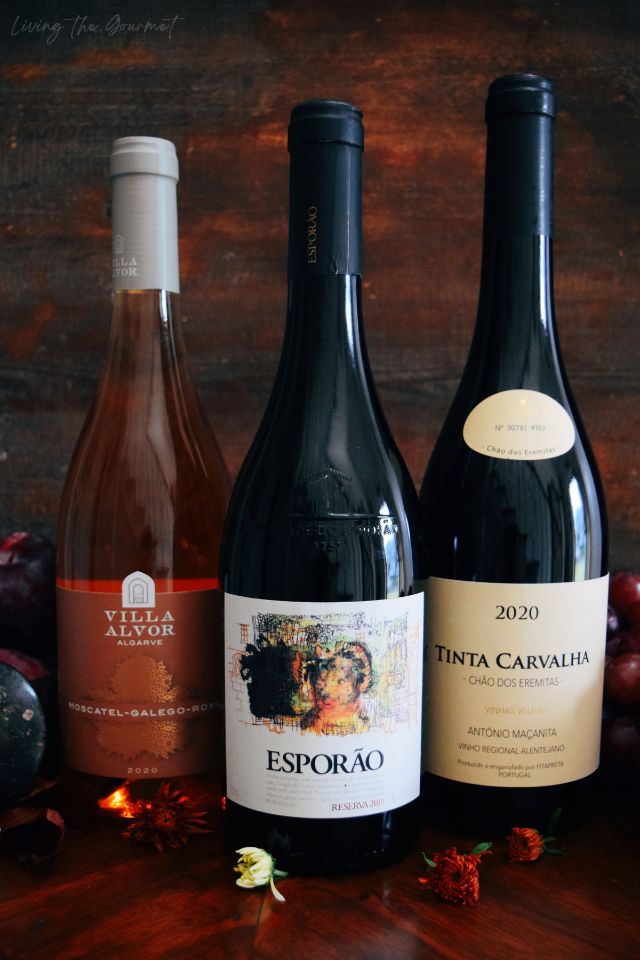 The Where - Portugal
We're all familiar with 'Port' and 'Port-style' fortified wines.  These are ubiquitous, a mainstay of virtually every liquor cabinet and wine shop.  You've likely enjoyed a decent Port alongside seared steaks or lamb, or with a richly smoked pork shoulder, or similar hardy or 'meaty' entrees.  A dish of pasta, drenched in a thick and spicy marinara, topped with a veritable avalanche of cheese and a glass of Port, is a combo without equal. 
Conversely, you may also have enjoyed certain varieties of Port alongside dark chocolate, or with bread pudding, brittle, candied nuts, or perhaps even a decadent piece of cake. Dessert Ports are beloved for a reason, after all.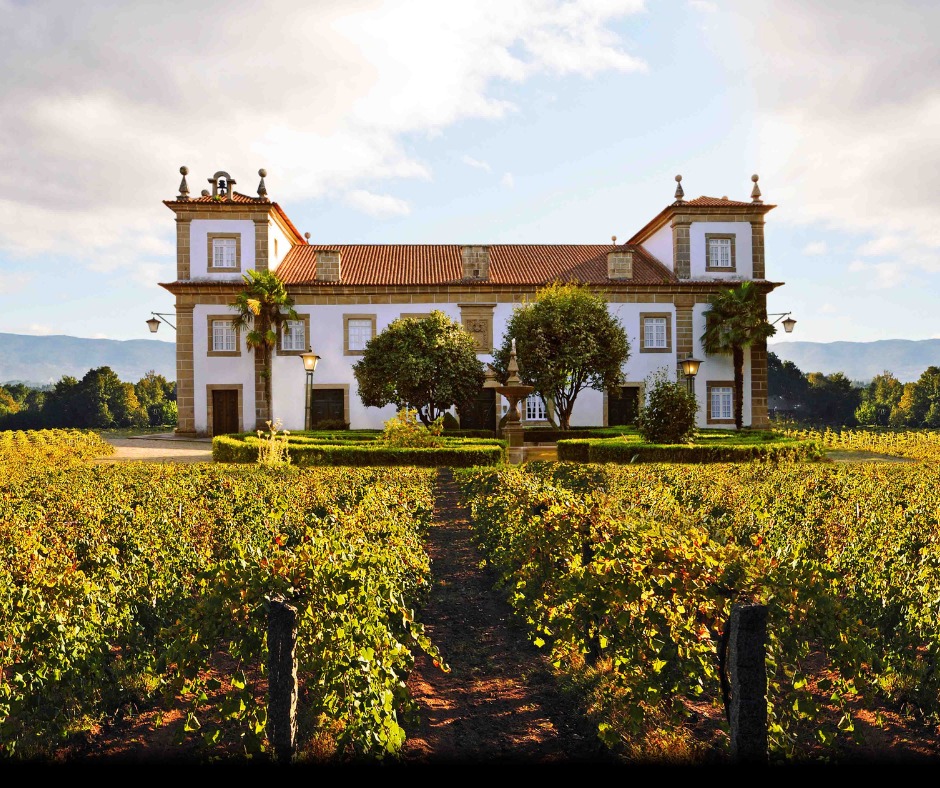 Yes. the world over loves it Port, and for good reason.
However, there is assuredly more to Portugal's wine scene than the fortified wines of Porto and Madeira. From the sparkling wines of Obidos, to the inviting reds of Douro and Dao, Portugal is an oft-underappreciated wine region. Nevertheless, it's one region that is assuredly worth becoming familiar with.
To start, the Portuguese mainland covers most of the Iberian Peninsula's Atlantic coast; a strip of land some four-hundred miles long and one-hundred and twenty miles wide. Across the country, the Northwest and Northeast features the river valleys of the Minho/Vinho Verde and Tras-os-Montes/Transmontano. Meanwhile, the south is dominated by the sunbaked beaches and vineyards of the Algarve.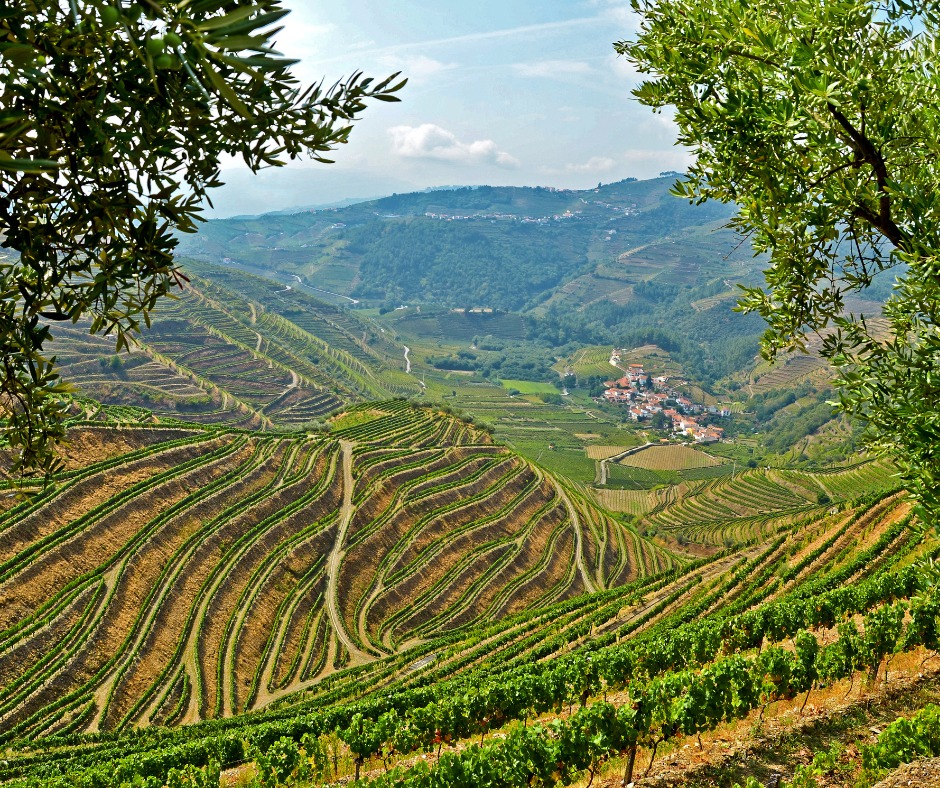 Portugal features a temperate climate, that is predominantly maritime, and dominated by the Atlantic. This climate tends to be relatively uniform across the whole of the country. Nevertheless, littoral plains, ocean winds, high rainfall, limestone-rich coastal environs, and copious hills and mountains, combine to offer winemakers a great deal to work with.
Wine production tends to focus around the northern Douro River, especially its valleys. Perhaps unsurprisingly, this is the location of the city of Porto, which sees significant red wine production and aging, along with production of its namesake 'Port.' Between Porto and Lisbon is the Beiras wine region, divided between the Beira Atlantico and the Beira Interior (focused on coastal and inland wines respectively). Around Lisbon are several wine regions, particularly Lisboa, Tejo, and Alentejo.
Portuguese winemaking centers largely around native varieties of grapes, with Syrah (of French origin) being the only 'international favorite' among the area's top production grapes. In terms of red wine, the nation's top grapes include Castelao, Touriga Nacional, Touriga Franca, Baga, Trincadeira, and Tinta Roriz – which is the nation's most planted red grape.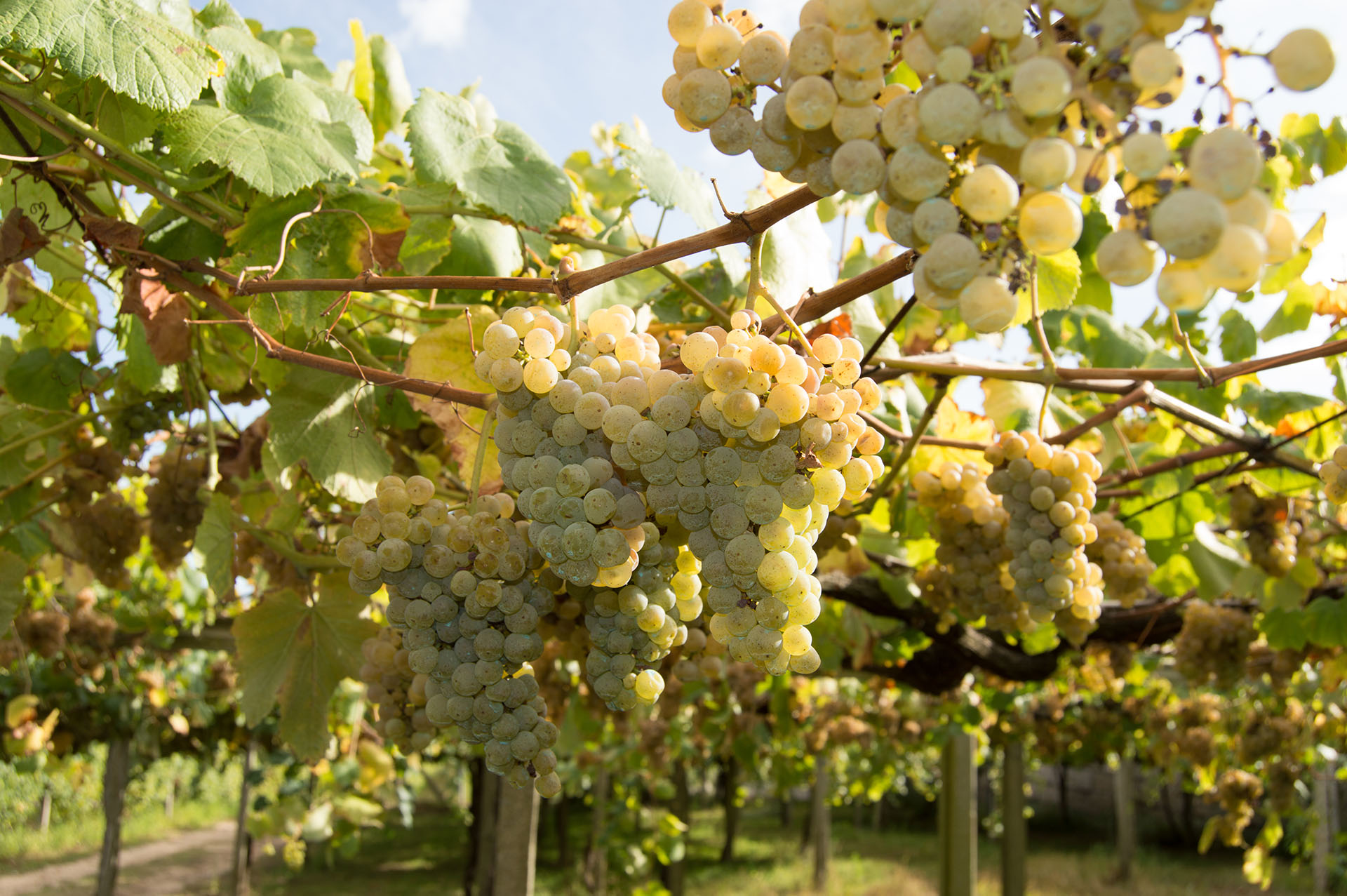 The Bottles – A Showcase
Up first, we'll be taking a look at a Vinhas Velhas Chao dos Eremitas Tinta Carvalha 2020, of which less than 5000 bottles were made in 2020: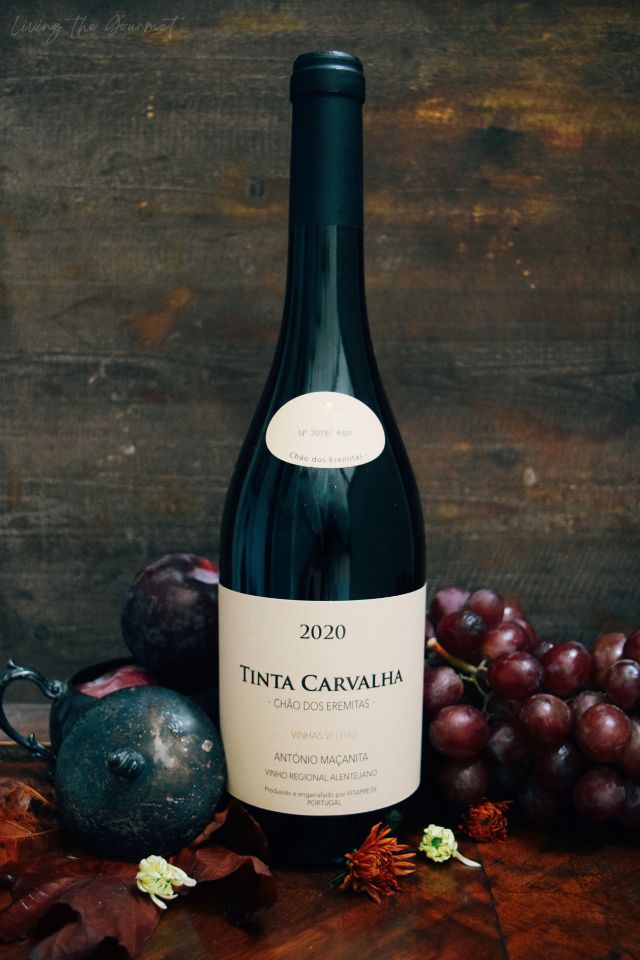 Next, we'll be sampling an Esporao Reserva 2019: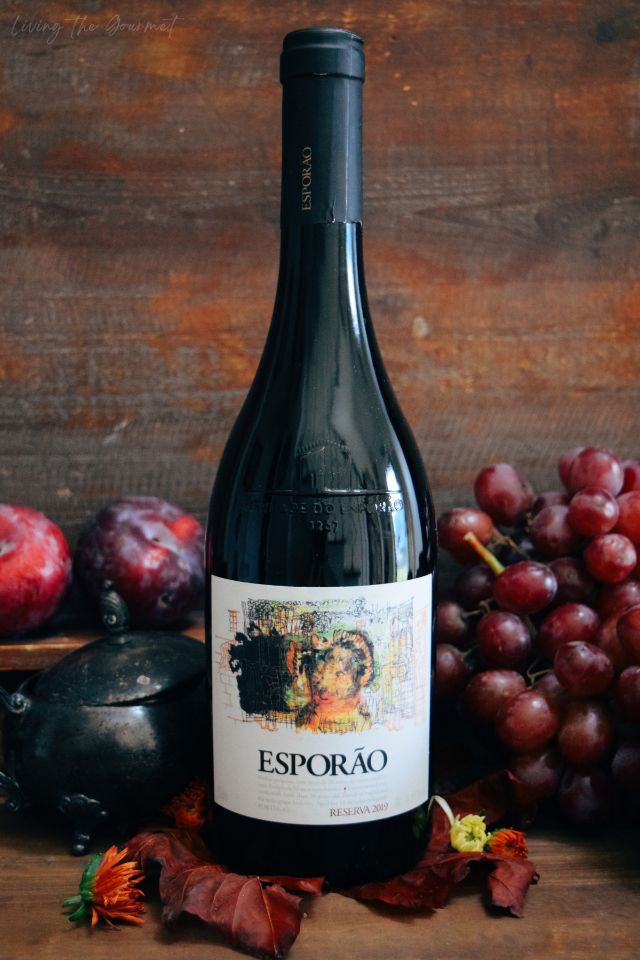 Final, we'll be tasting Villa Alvor's Moscatel-Galego-Roxo, a 2020 rose: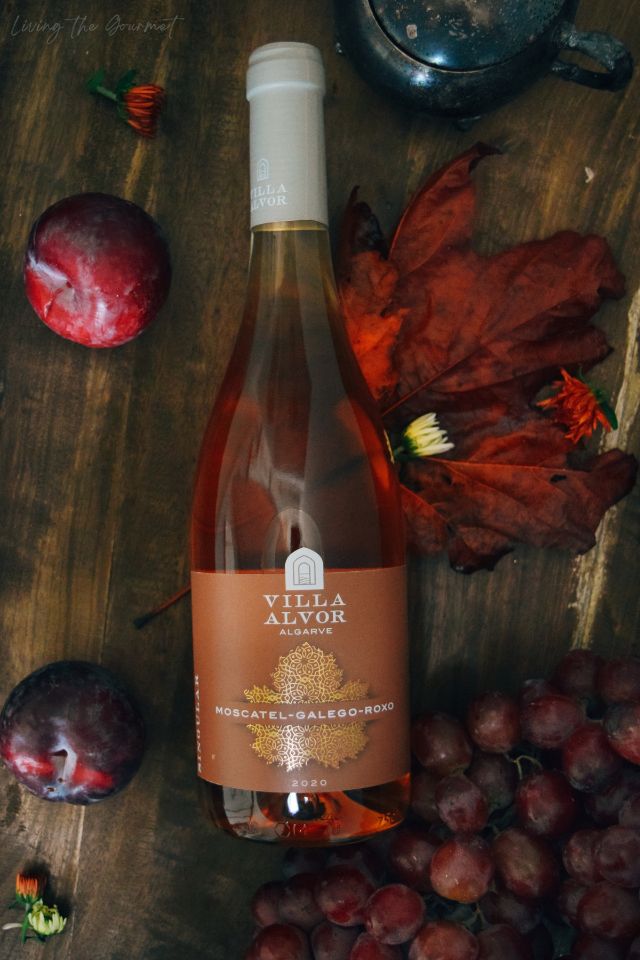 Tasting and Aromatics – The Review
The Tinta Carvalha introduces itself with red berry notes and smokiness.  Think ripe cranberries and sliced juicy strawberries off the top of the glass, dusted with earthy spices – particularly baking spices such as nutmeg.  Deeper in the glass, vanilla and oak manifest, rounding out the bouquet with a nice touch of complexity.  On the palate, the red fruit carries over very nicely, carried on a medium body with high acidity and lush tannins.  This was, in my opinion, an excellent example of a now-rare Portuguese varietal.
The Esporao introduces itself with aromas of vanilla and blackberry off the top of the glass.  On second whiff, notes of leather and oak manifest quite nicely.  A dusting of chocolate, and fresh tobacco leaf round out the bouquet.   On the palate, the wine is pleasantly acidic, and full of dark fruit, such as blackberry and plum, with just a hint of cherry.  Very pleasant from start to finish.
The Villa Alvor introduce itself with elderflower and lychee off the top of the glass, which matures with notes of dried herbs and peach deeper into the glass.  Minerality and damp stone round out the bouquet quite nicely.  On the palate, the wine features a pleasant acidity and delicate body, carrying notes of strawberry and raspberry, but combine to create a savory profile, which was a very pleasant surprise.  A very enjoyable bottle.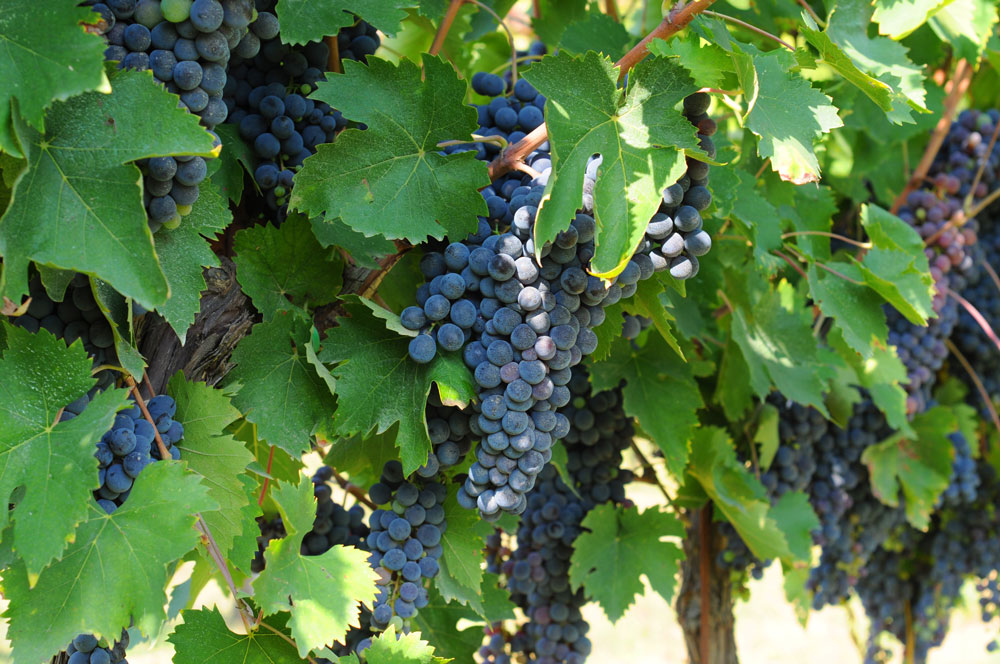 What to Eat – The Pairing
With the Tinta Carvalha, think roasted meat and hardy entrees. Consider something like pepper crusted steaks grilled in butter with fresh rosemary. You might also consider lamb shanks prepared in a red sauce over orzo. A leg of lamb rubbed down with a mix of red pepper, black pepper, garlic, oregano, and olive oil, and then roasted until the skin is crisp would also be delicious. Think hardy, fatty, and substantial.
With the Esporao think pork such as my Provençal Sausage and Potatoes prepared here on Living the Gourmet, which features grilled pork sausages with roasted potatoes, garlic, onions, and fresh basil. You might also consider something along the lines of a Prime Rib prepared with a curry and cayenne-based rub mixed with garlic, coriander and cumin.
The Villa Alvor, to my mind is best enjoyed as an aperitif, or with light seafood, leafy green salad, or a light charcuterie board with hard cheeses and crusty bread.
As an Amazon Associate I earn a small commission from any purchases made through the affiliate links within this post. For more information on this please see our disclosure policy. Thank you!
0