This post has been sponsored by Monin Gourmet Flavored Syrups. All opinions expressed are my own. Please enjoy responsibly.
Today we're preparing a Mother's Day themed Lavender Lemon Gin Spritz, which features a dry gin and lavender and lemon syrup, mixed with jasmine honey infused ice.
We'll be putting together today's cocktail with a little (a lot of) help from our new friends over at Monin. Their gourmet syrups are made with only the finest premium ingredients, making them perfect for creating equally gourmet drinks. From cocktails and mocktails, to coffees, smoothies, lemonades and teas, Monin's gourmet line of syrups and flavors are a perfect way to heighten any beverage. But more on them below. Right now, let's make a spring season cocktail to celebrate Mother's Day!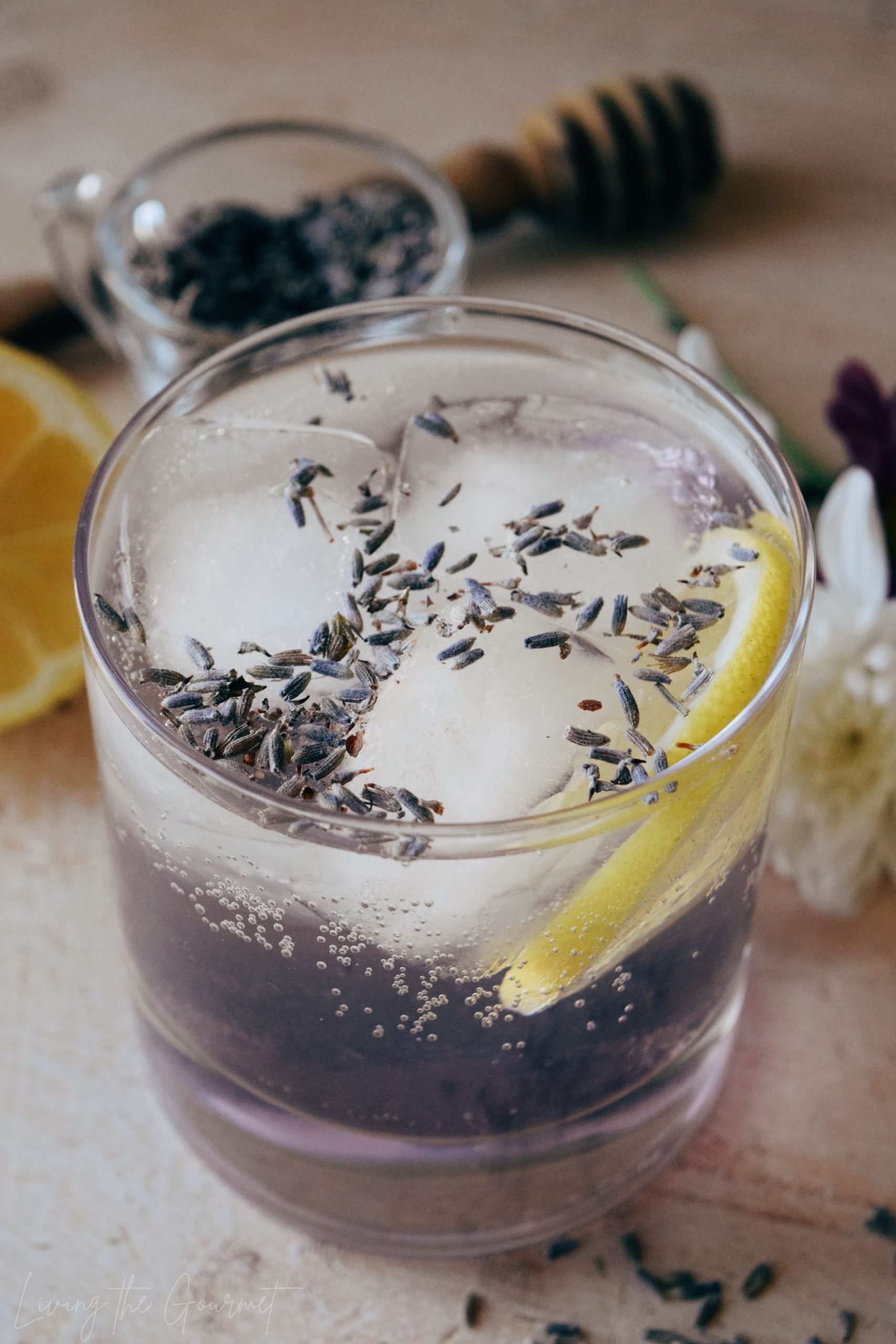 Why You'll Love Today's Cocktail
1) Super Simple. While today's drink is equal parts deliciousness and elegance, don't let that you fool you into thinking it takes an expert mixologist to piece it together. Just the opposite. Today's drink is ideal for 'home bartenders' of all skill levels, while leaving plenty of room for 'getting fancy' without changing the structure and flavor of the drink.
2) And Super Seasonal. Today's cocktail features a medley of citrus, floral, and fruit flavors, reminiscent of the spring and summer season. The addition of bright juniper notes, and luscious lavender essences, all courtesy of the Monin Syrup, make this an ideal cocktail to celebrate Mother's Day.
3) With Food or On Its Own. This particular cocktail would pair deliciously alongside summer-themed appetizers, such as fruit or melon salad topped with feta cheese, or alongside a light lunch, such as bright green salads topped with grilled chicken. Conversely, pairing this cocktail alongside pleasant conversation and friends out in the sun, is also a great way to enjoy it.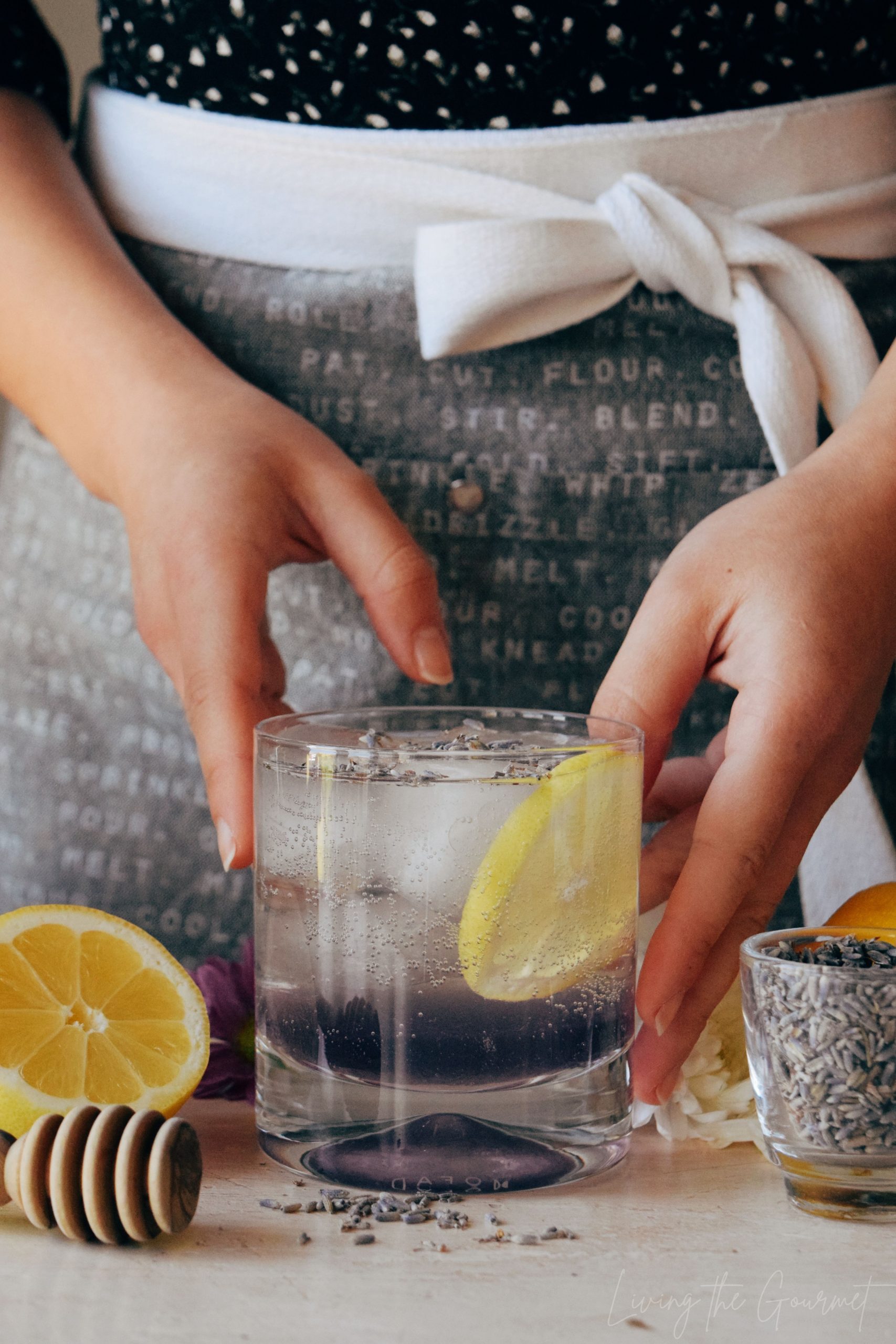 Ingredient Notes, Tips, and Substitutions
1) Monin Lavender Lemon Syrup. This syrup really is the star of the show. Monin's Lavender Lemon syrup features deeply soothing citrus and floral notes, framed in a rich lavender essence. This syrup is well at home in a variety of cocktails, bright and fruit-forward smoothies, citrus focused mocktails, and gourmet coffees.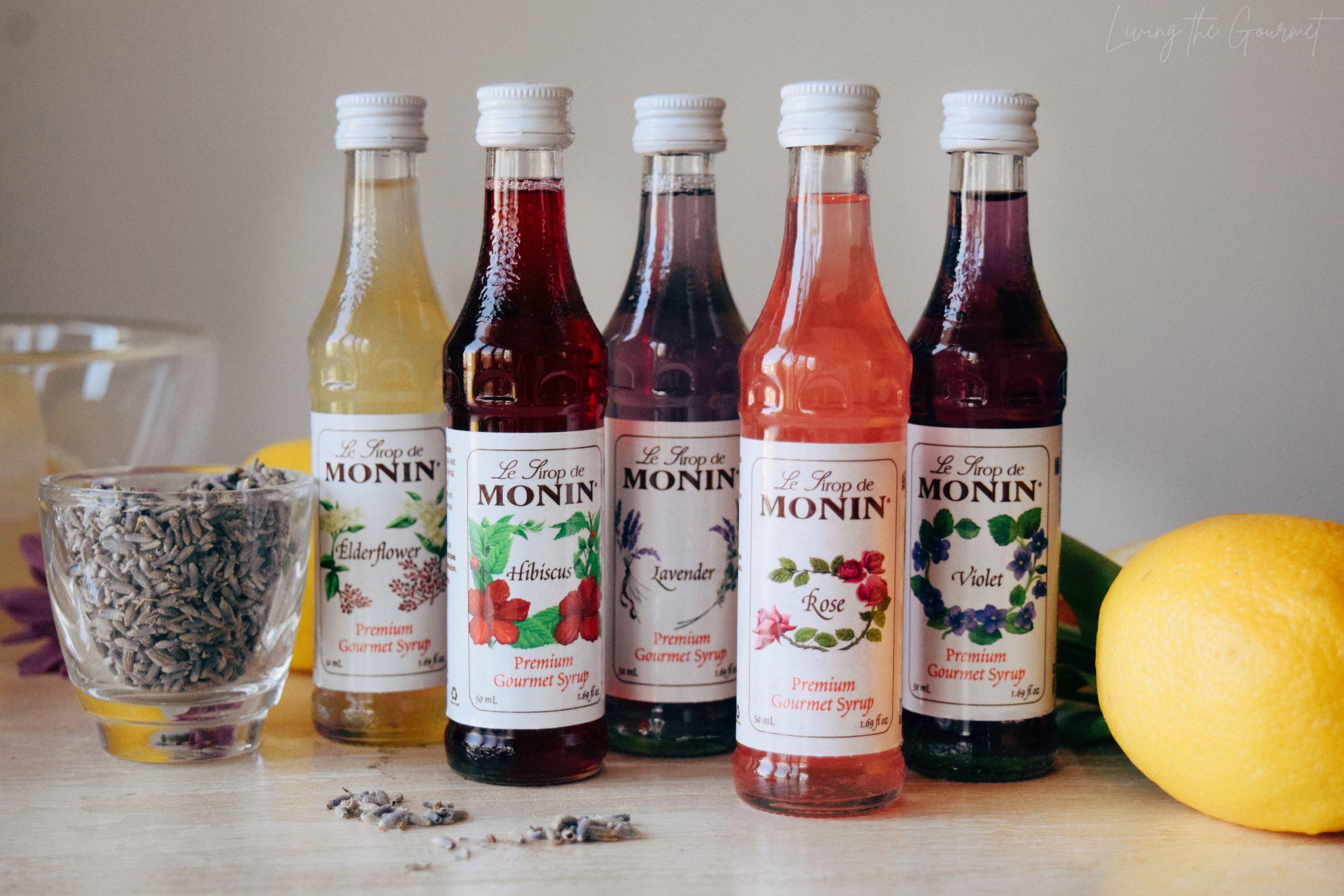 2) The Gin. Obviously, the gin, being the base of today's cocktail, is very important. Get the gin wrong, and the whole thing more or less falls apart. For reference, the gin I'm using features a bouquet that I would describe as 'delicate.' That means steer clear of overly 'astringent' or 'ethanol-forward' gins. However, while the gin I'm using features juniper aromatics up front, it does so in a very restrained manner. This is not a case where you want a gin that sets up cheap thrills via being a cliché 'juniper and spice ball,' since that will be much too overpowering. Instead, the juniper mixes pleasantly with notes of fresh mint and cardamom. On second samplings, herbal notes start to make themselves known, think rosemary and almond, and just a hint of what I'll describe as pine or 'rich forest.' This type of gin melds beautifully with the syrups we're using to make the cocktail, without either overpowering or 'being' overpowered. Balance is key.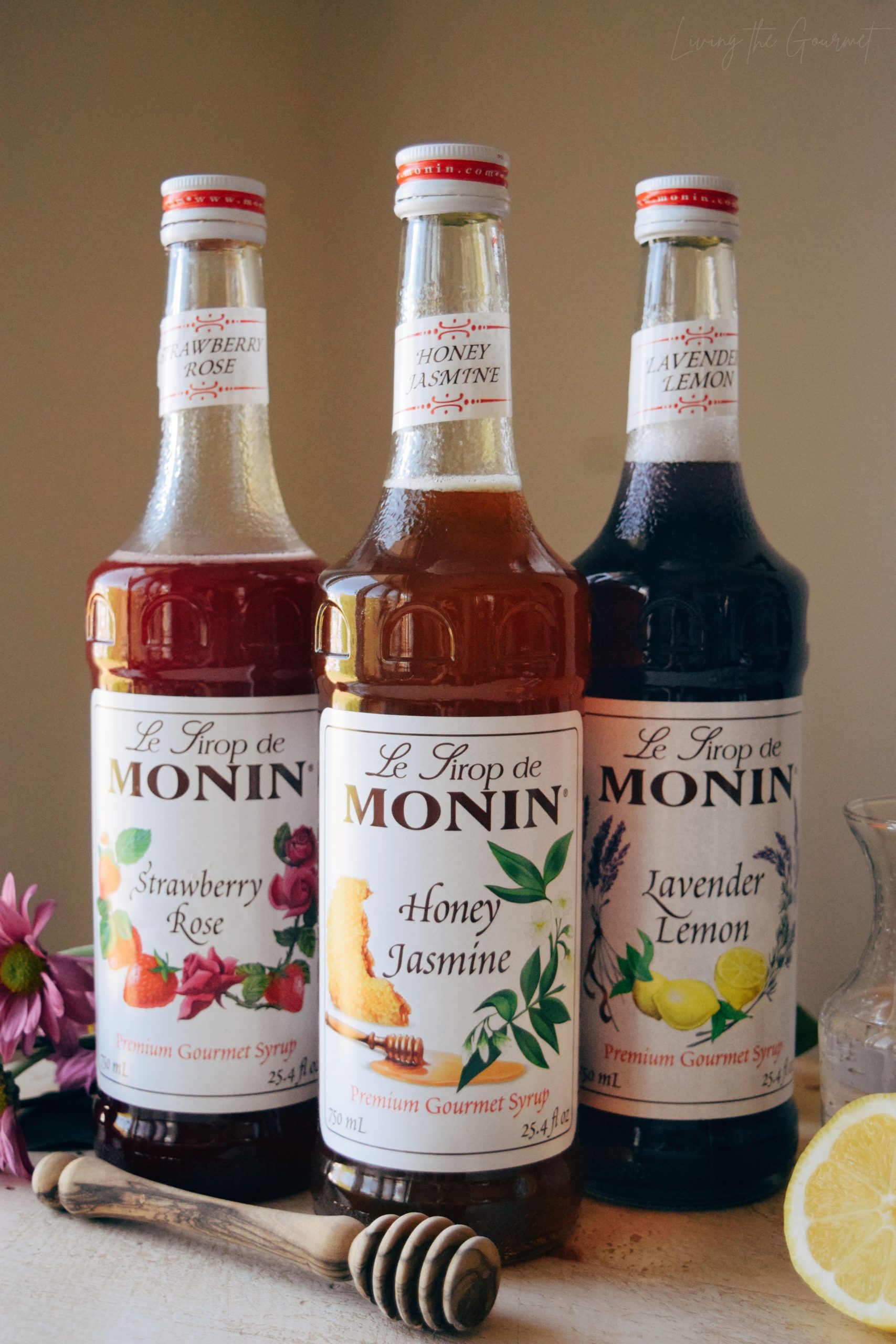 3) Monin Honey Jasmine Syrup. My daughter's favorite of the Monin selection, this syrup really brings today's cocktail to life, featuring elegance and flavor in equal measure. The syrup boasts delicate floral essence and fully organic honey notes. This syrup is well at home in a variety of cocktails, bright and fruit-forward smoothies, citrus focused mocktails, and gourmet coffees. Naturally, this syrup contains no artificial flavors or colors, is gluten free, and Non-GMO.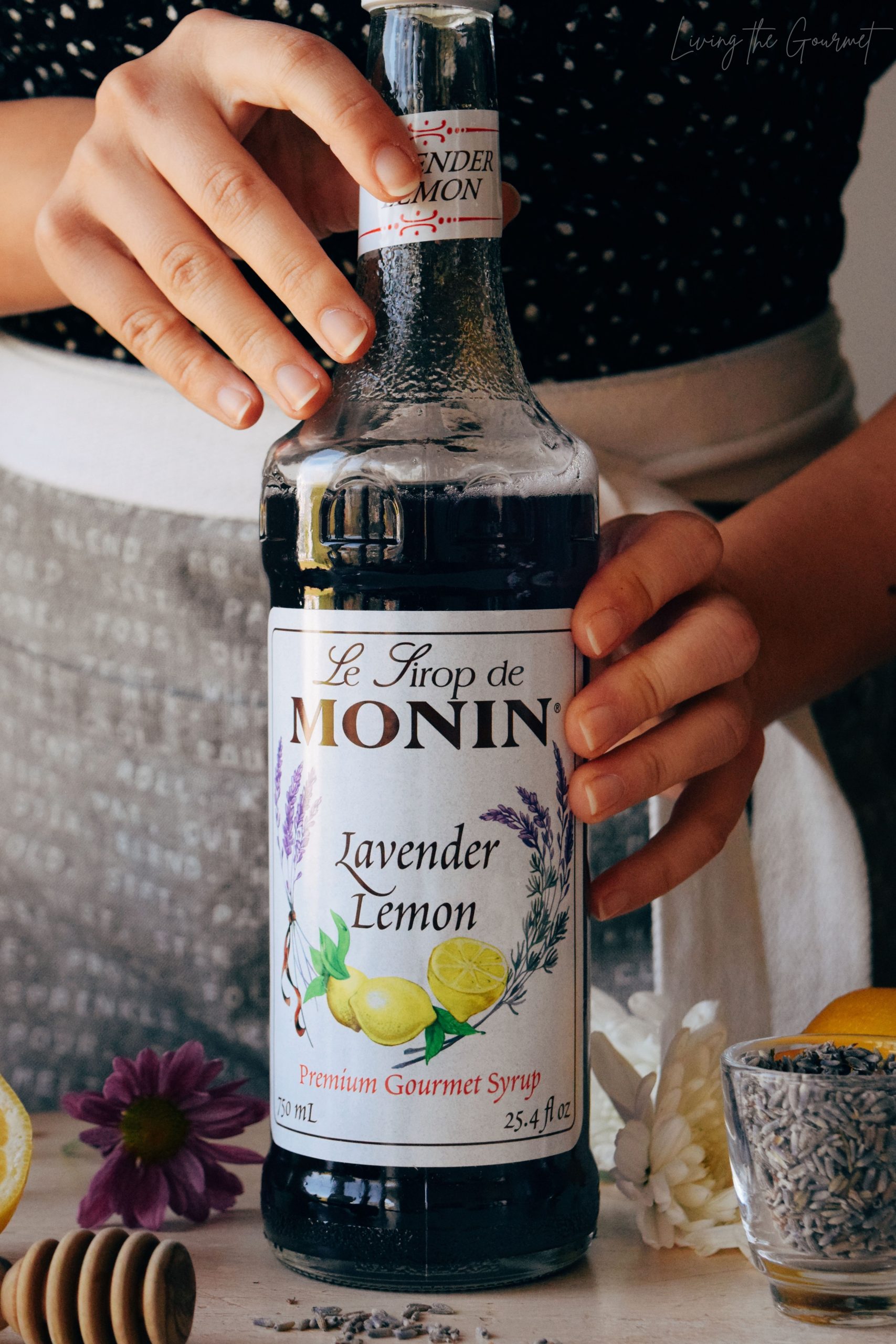 Serving Tips for Today's Cocktail
1) Fancy it Up. For an extra blast of citrus, provided you have at least a 'bit' of experience, consider 'flaming' an orange peel (spritzing the cocktail with a squeeze of citrus peel through a lit flame), into today's cocktail after you've finished mixing. You can also do this with a lemon peel, lime peel, or a mix of the three. However, if you aren't familiar with this technique, you might want to consider reading or watching guides on how to do it. The added citrus, however, plays beautifully with the Monin syrup. Be sure, however, to show off when doing this, and your guests will instantly think you're an expert!
2) Candied Citrus Peels. Naturally, garnishing with fresh citrus peels, either 'coiled' on the side of the glass, or simply plopped into the cocktail, is also another great way to consider serving today's cocktail.
3) Garnish with Fresh Lavender. A sprig of fresh lavender would also heighten today's cocktail, you could even consider freezing fresh lavender in the ice cubes – or both!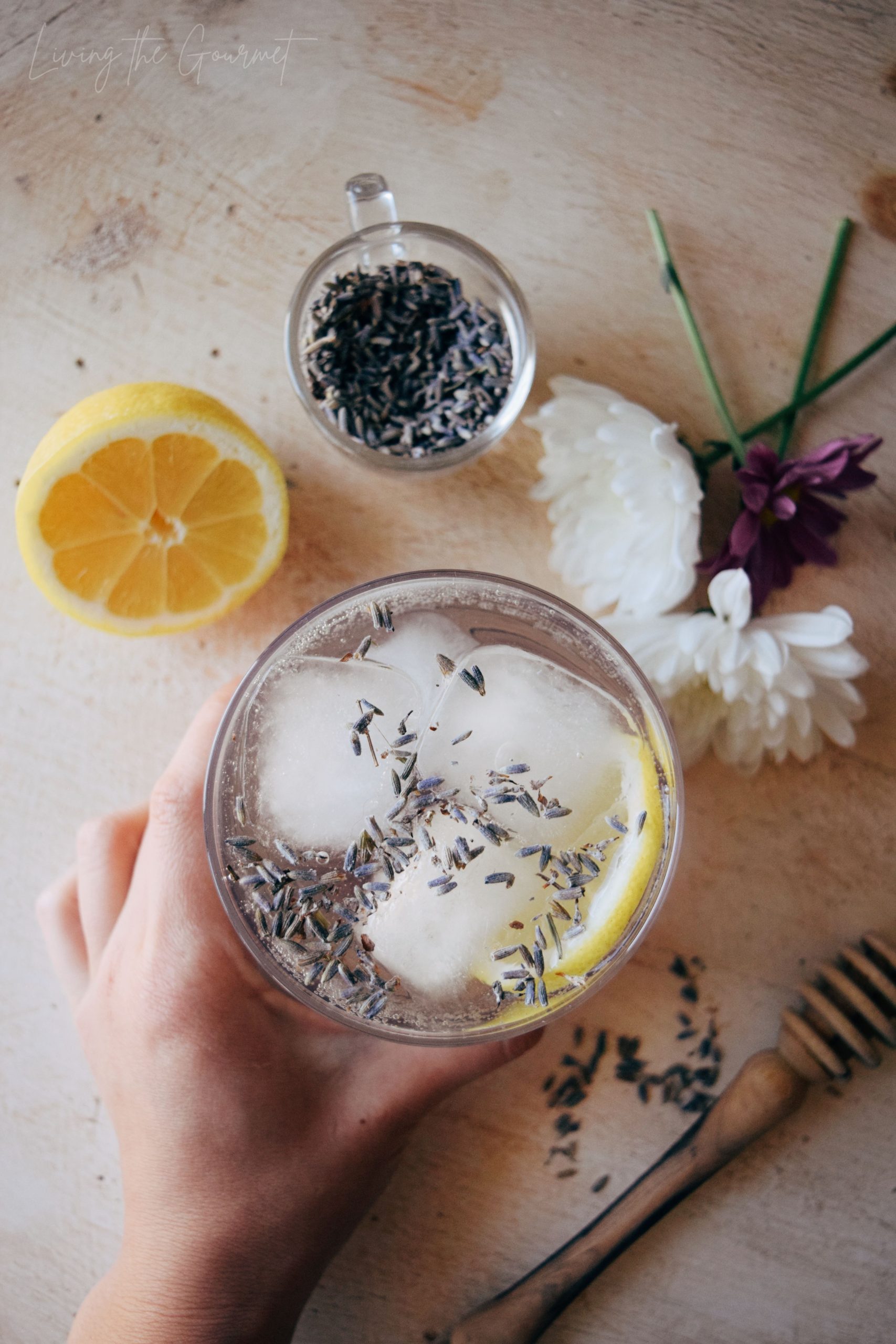 More Cocktail Favs From Living the Gourmet
1) Absinthe Cocktails. If you're in the mood for some "Death in the Afternoon," here's my recipe for doing precisely that, along with some other of my favorite absinthe cocktails.
2) Strega Cocktails. This one's a bit of a wildcard, but there are few bottles out there more complex and flavorful than Strega, so much so that I actually prefer the stuff on its own. However, if you want my thoughts on a truly unique and flavorful liqueur, as well as some cocktail suggestions, see my review here.
3) Vodka Martinis. Martinis are intriguing and botanical, balanced perfectly by the subtle tang of the dry vermouth. We finish it off with a briney olive and lemon peel to give it the finishing touch.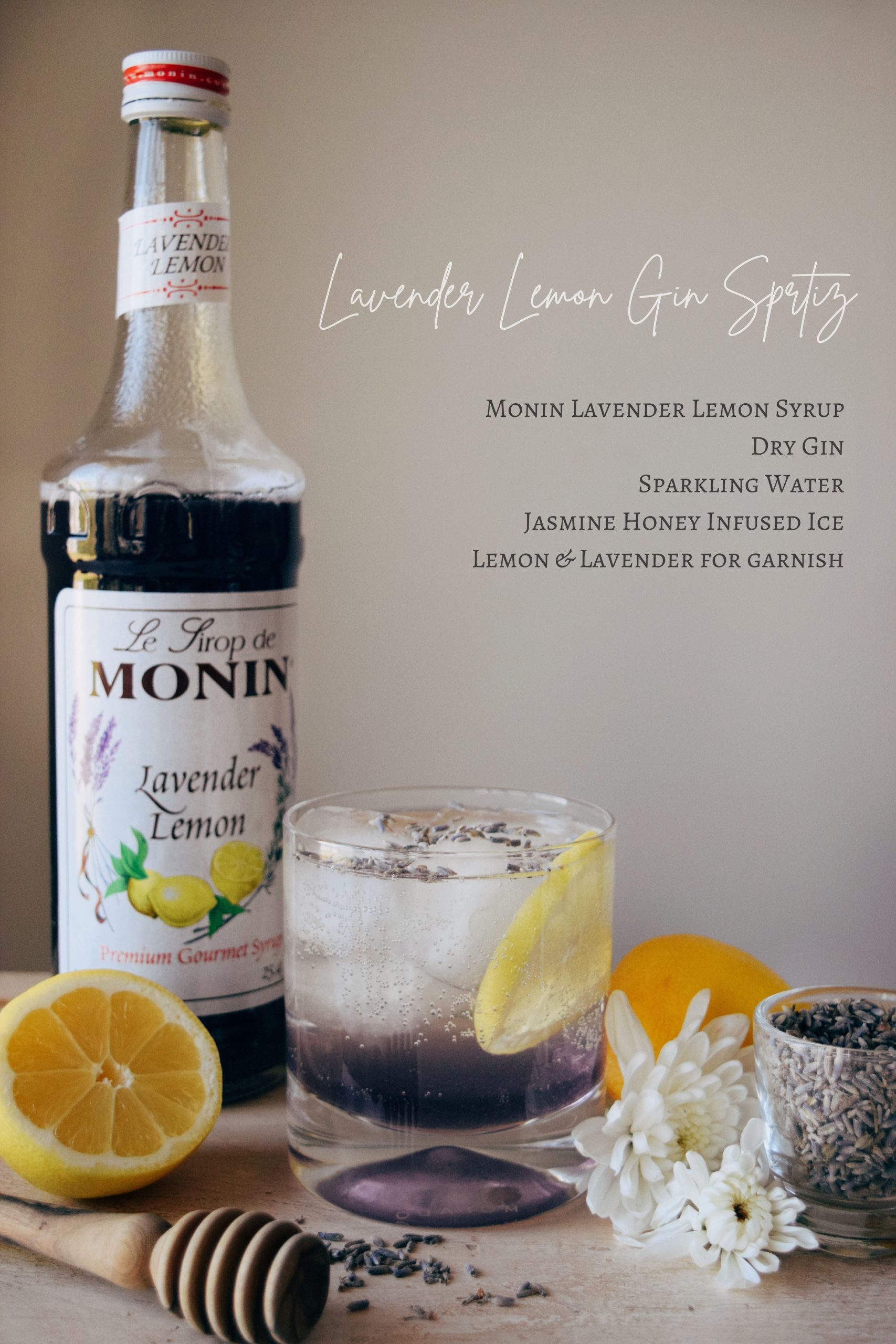 Print
Lavender Lemon Gin Spritz
---
Author:

Total Time:

5 minutes

Yield:

1

cocktail

1

x
Infused Ice:
Gin Spritz:
Jasmine Honey Infused Ice (see recipe above)

1.5

ounces

dry gin (I love Gin XII for today's recipe)

1.5

ounces

Monin Lavender Lemon Syrup

0.5

cup

sparkling lemon water
lemon slice, for garnish
lavender, for garnish
---
Instructions
Infused Ice:
Fill an ice tray with filtered water and 1/4 teaspoon of Monin Jasmine Honey Gourmet Syrup to each cube.  Freeze until ready.
Gin Spritz:
Place 3-4 of the infused ice cubes into your desired cocktail glass.
Pour dry gin over the ice, followed by the sparkling water.  Lastly, drizzle the Monin Lavender Lemon Syrup.  Stir to mix.
Garnish with lemon slice and lavender if desired.  Serve immediately.
Prep Time:

5 minutes

Category:

Drinks

Cuisine:

American
Keywords: cocktail, gin, spritz, lavender, honey, lemon, infused ice
Recipe Card powered by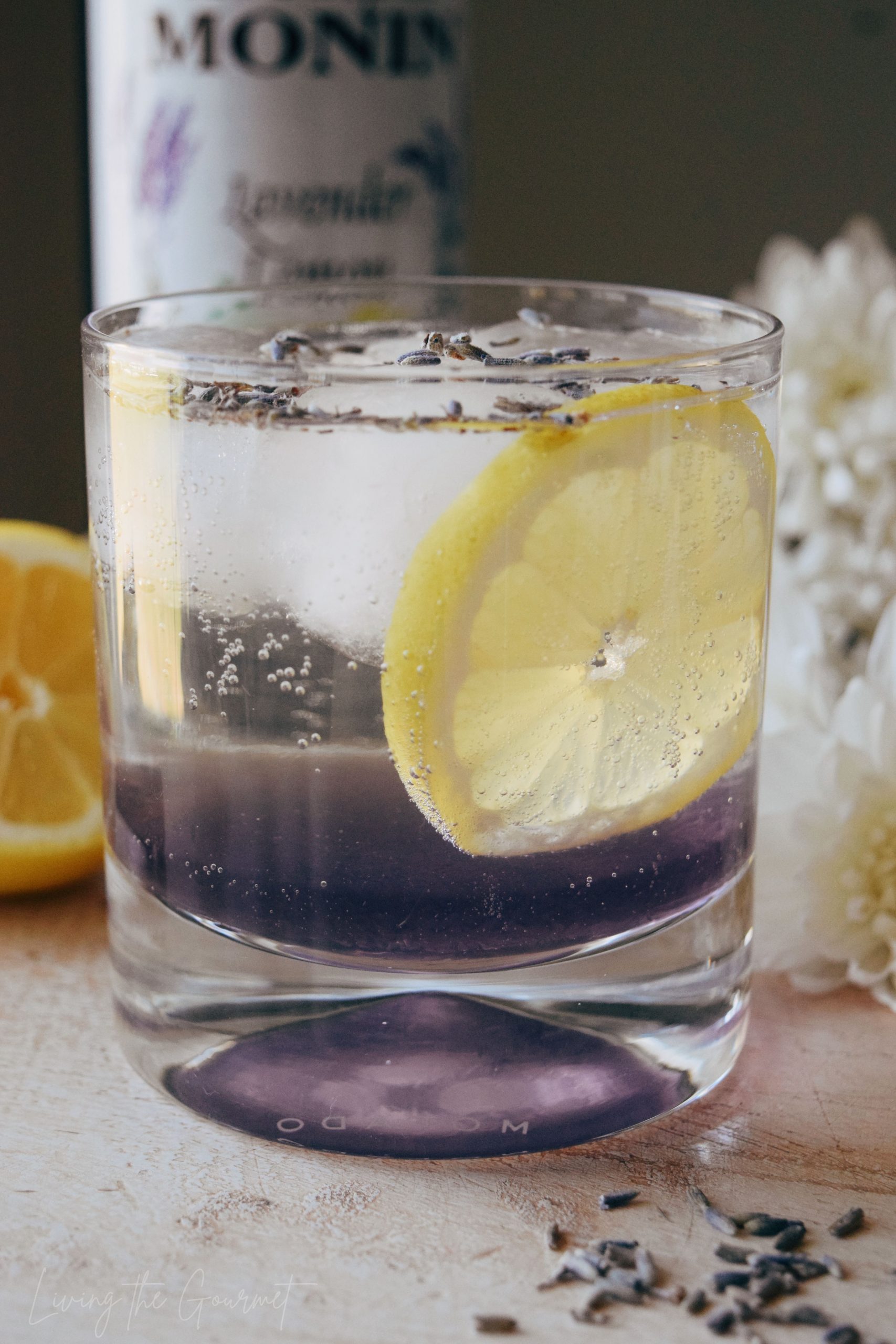 1