This post has been brought to you by Absente. All opinions expressed are my own. The following message is intended for those 21+. Please enjoy responsibly.
Today we're sampling a bottle of Absente Absinthe Refined. In addition to reviewing the taste and aromatics, we'll also be covering a little of the "Green Fairy's" backstory, including popular myths and misconceptions, as well as the best ways to enjoy today's bottle.
With introductions out of the way, let's take a dive into Oscar Wilde's favorite spirit!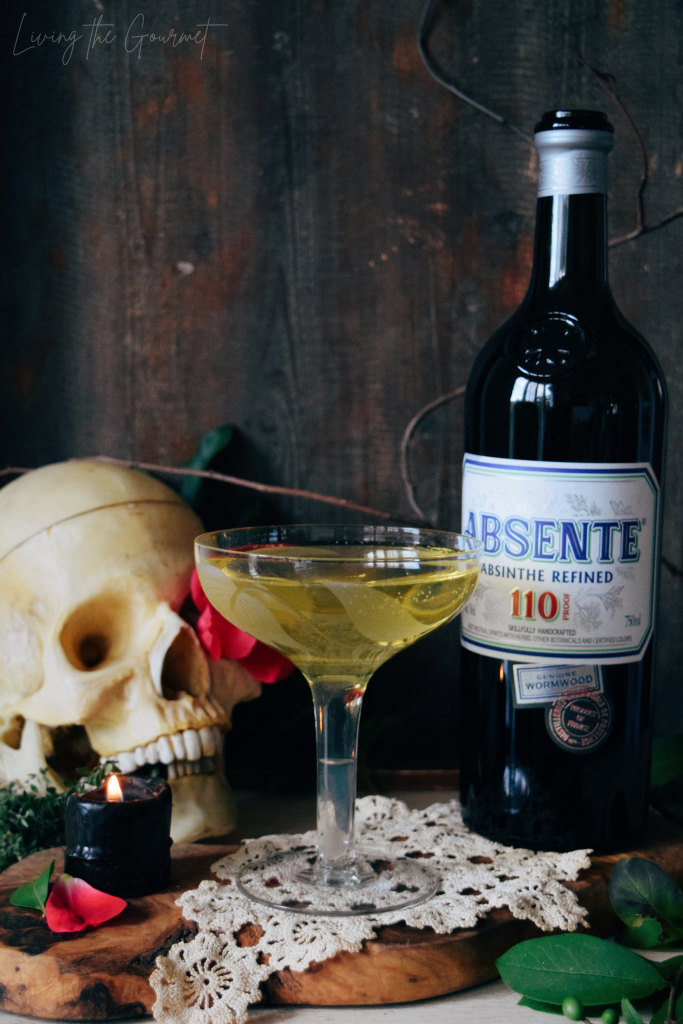 Absinthe – One Spirit's Journey from Healing Tonic and Public Darling to Social Pariah
On its face, absinthe is simply one of countless anise-based liqueurs to come from the Mediterranean region. In reviewing a bottle of Pastis, I covered the Mediterranean's positively unquenchable love affair with the combination of anise and ethanol, from raki to anisette, to Pastis, sambuca, and ouzo, to name just a few. Generally, anise-base liqueurs are simply a 'pleasant fact of life' for more or less any culture, nation, or people who live within proximity of the Mediterranean. Absinthe bucks that trend by having an almost 'haunting' reputation. But does this anise and wormwood liqueur deserve this 'dark' reputation?
Let's explore.
The modern perception of absinthe is shaped by a couple of 'very' unfortunate misconceptions – misconceptions that the modern absinthe industry has largely embraced for marketing purposes. The spirit has featured in horror and paranormal romance novels as the preferred drink of wizards, warlocks, and 'the esoteric types.' It served as a source of 'emerald inspiration' for songs such as Cradle of Filth's "Absinthe With Faust," where it was Faust's drink of choice. The Green Fairy also took center-stage in perhaps the most popular music video from Nine Inch Nails' shock-rock era, "The Perfect Drug."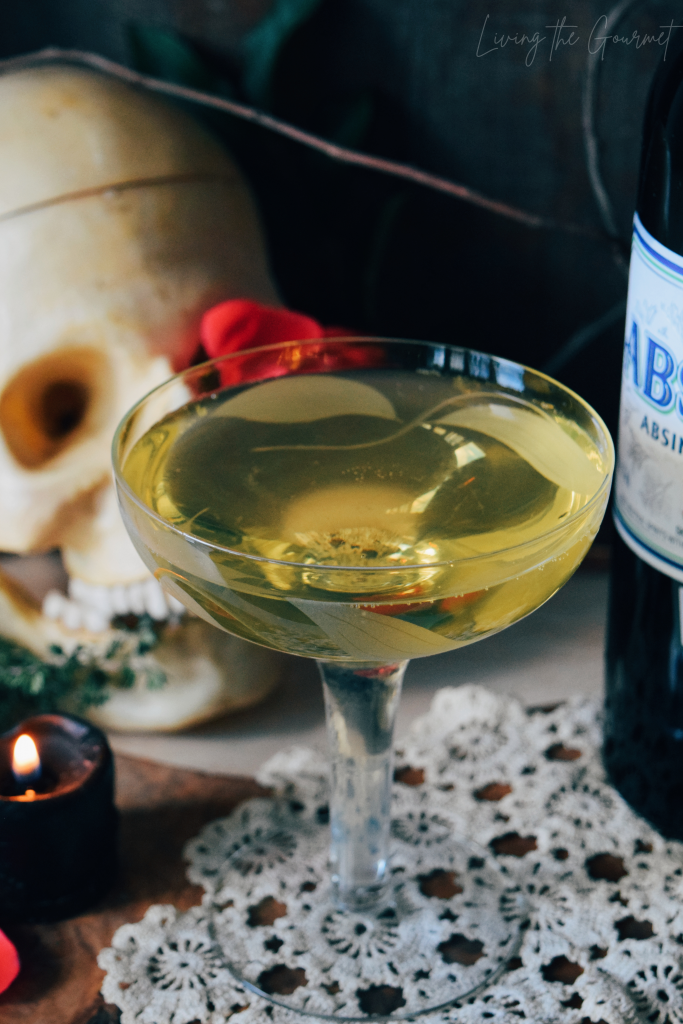 Are you starting to notice a pattern? And that's just the tip of the pop-culture iceberg surrounding absinthe.
Given all of this, one would be forgiven for thinking that absinthe was simply the liquid fuel behind cheap gothic thrills.
The truth about absinthe, as one might expect, is a fair bit more complicated.
Absinthe's history begins with a lethal disease. A disease typified by fevered convulsions and hallucinations, a diseases so terrible and agonizing that it would see its patients all but literally 'waste away' before they died, often having lost their minds in the process. I'm probably not working any wonders for those misconceptions I spoke about earlier, but bear with me. That disease was malaria, and absinthe found enormous popularity in the 1840s as a malarial tonic among the French military which, at the time, was suffering more deaths due to malaria than to enemy fire.
And that's saying something given the conflicts the French were involved with during the first half of the 19th century.
As such, the mere word 'absinthe' was at one time a macabre utterance, conjuring images of fevers, hallucinations, seizures, and death.
However, an odd thing happened with 'absinthe as medicine.' The French soldiers – and there were a lot of them – began to prefer their absinthe over any other spirit. Indeed, rather than leave behind their malarial remedy upon being discharged, literal 'legions' of former French soldiers, upon returning to civilian life, continued consuming absinthe, creating a demand for the stuff on the civilian market. Given the 'hero status' of these former soldiers, and the sheer number of them, the taste for absinthe spread throughout the French public like…well, like the viral disease it was once intended to treat.
By the 1860s, the drink was so popular among the patrons of bistros, cafes, cabarets, and various saloon-type bars, the establishments that typified the lives of the French middle and lower classes, that 5PM was dubbed the 'Green Hour.' The hour when people would typically start saturating themselves with vials of this green beverage. This also had the effect of absinthe becoming a 'drink of the masses,' as well as the spirit of choice for bohemians and artists. Such names as Oscar Wilde, Mark Twain, Hemingway, and even Frank Sinatra were known to indulge the stuff, particularly at the New Orleans Absinthe Room. Alister Crowley also had a taste for the Green Fairy, giving the drink its first push along the road to 'cult status.'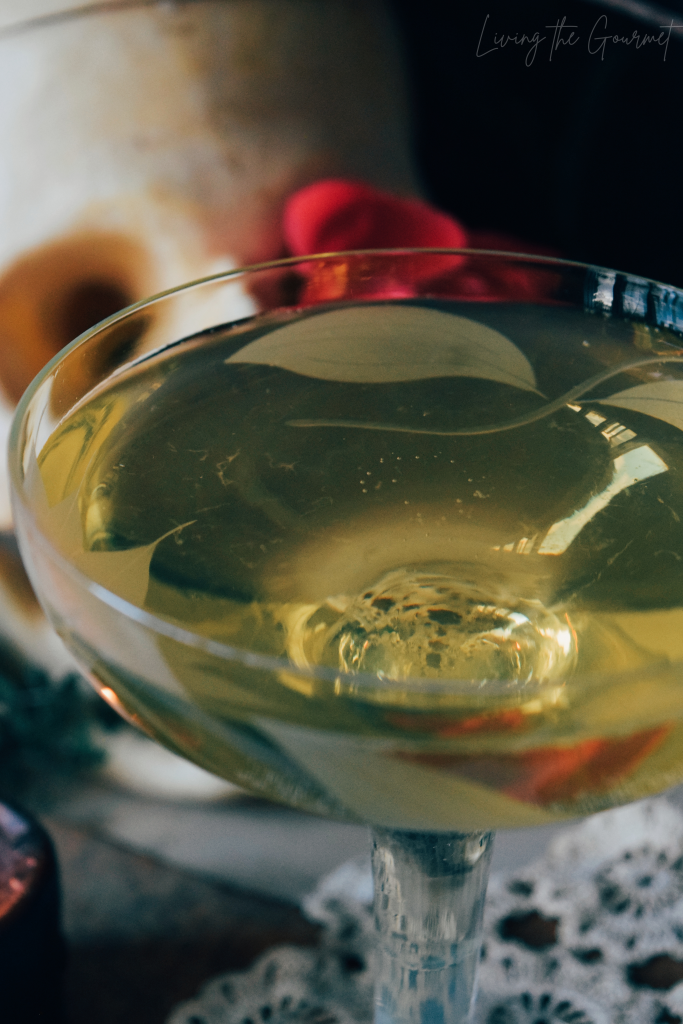 And that's where the first of absinthe's problems began to emerge.
To say that early 19th century French soldiers had a penchant for 'overconsumption' would be putting it quite mildly. Bear in mind that early 19th century France was a society notorious for its alcoholism, and that recently retired soldiers were among the 'least sober' rung of that society. For reference, the average adult male Parisian was drinking around 300 liters(!!!!) of wine per year by the time Napoleon had crowned himself emperor in 1804, with Parisian females drinking only about 15% less than their male counterparts. And that's just wine we're talking about.
By the 1870s, the French attitude toward public intoxication (though not necessarily intoxication itself), had soured dramatically. Naturally, the population's rowdiest members became the target of the day, as did their drink of choice. Absinthe.
This shift in public opinion towards absinthe was bulwarked by an 1864 study by French psychiatrist Valentin Magnan. In his study, Valentin exposed a guinea pig to large quantities of wormwood vapor (wormwood being a key ingredient in absinthe), and another to ethanol vapor. The first guinea pig suffered convulsions, which Mangan blamed on a chemical called 'thujone,' which is a naturally occurring component in wormwood. While both the findings and methodology of this study would be challenged repeatedly over the next two-centuries, the findings stuck, and absinthe was branded a 'hallucinogen.' Never mind that thujone isn't hallucinogenic.
For reference, the amount of thujone permissible in absinthe in the EU is 35mg per liter, though most brands of absinthe clock in well under this amount. However, thujone does not become active in a person's system until a dose of about 18mg has been achieved. In other words, a person would need to drink roughly half a liter of 50% abv absinthe to achieve this dosage, which would likely see that person die from alcohol poisoning before experiencing their first thujone induced episode.
Regardless, the damage was done, and by 1915 absinthe was banned in France, Brazil, the USA, the Netherlands, Belgium, and Switzerland, among a number of other nations. Absinthe wouldn't be commercially produced in France again until the year 2000. Bans would be lifted across Europe piecemeal, with the last of the 'enforced' bans being lifted in 2005.
Curiously, France's ban wasn't officially lifted until 2015.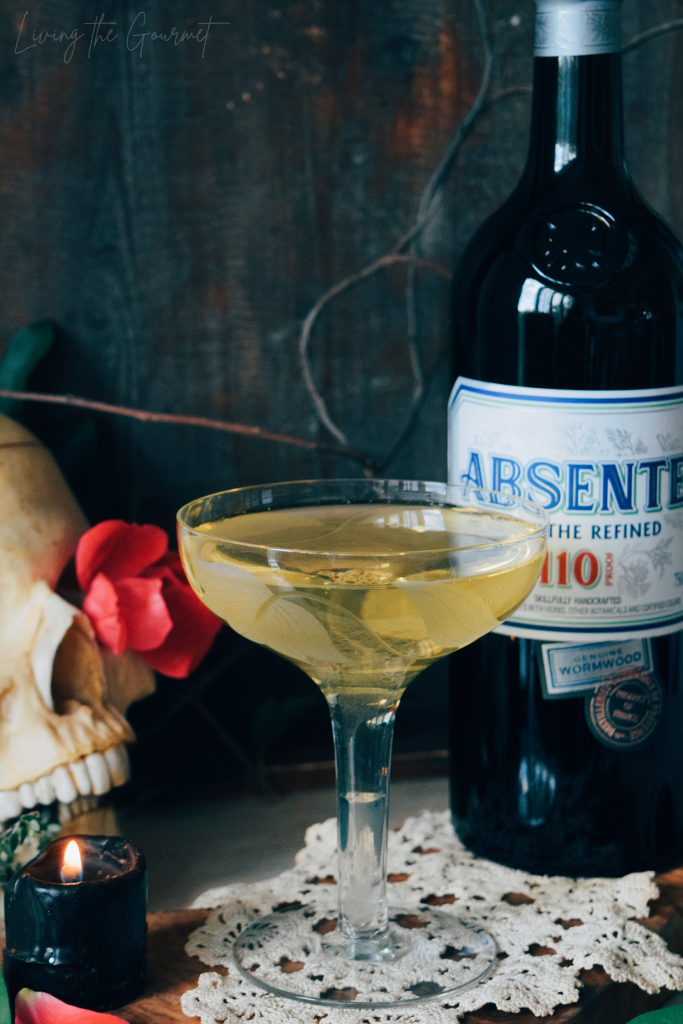 Tasting and Aromatics
The Absente Refined Absinthe introduces itself with a pale green hue. The aromatics are initially quiet herbal, which give way to the anise bouquet characteristic of absinthe, veiled over a prominent sweetness. On the palate, this absinthe is immediately sweet and fennel-forward, with the herbs from the bouquet coming across as something 'vegetal' as opposed to herbal. Black licorice is prominent throughout, characteristic of absinthe. The finish is short, but leaves the mouth coated in licorice sweetness.
A very pleasant experience from start to finish.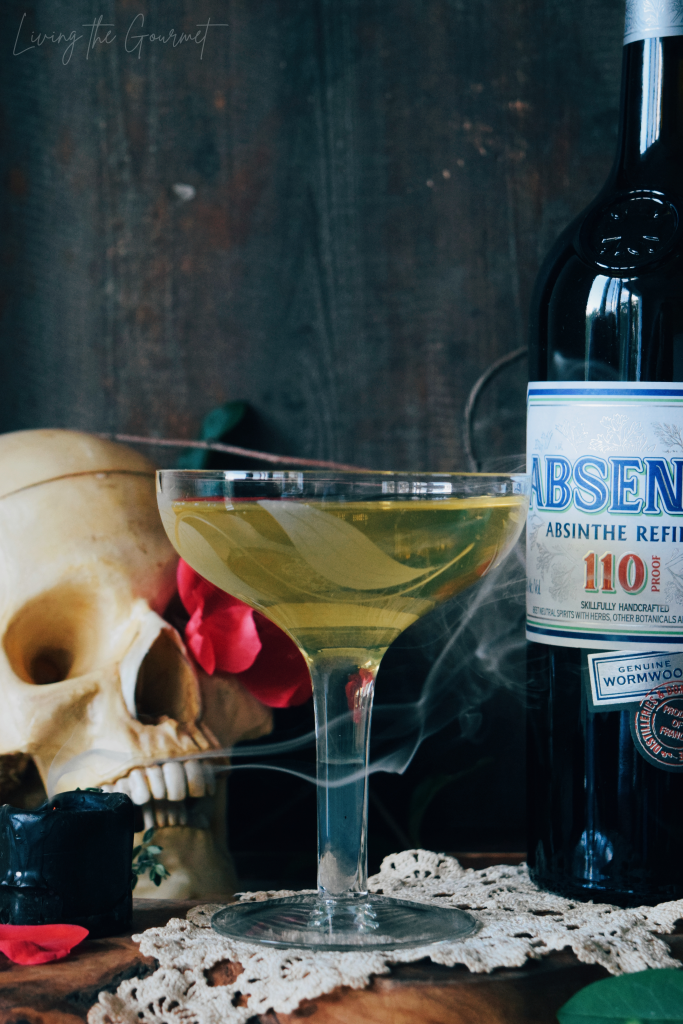 How to Enjoy Today's Bottle
1) On Its Own – The Ritual. Quality absinthe really should be enjoyed on its own, perhaps poured over a sugar cube, and then stirred with water. This is the well-known 'ritual way' to drink absinthe. Personally, I would enjoy this particular absinthe neat.
2) Death In the Afternoon. A shot of absinthe mixed with just enough champagne to achieve opalescence. I have to admit I only know about this cocktail because of a novel I read many years ago. At the time, I hadn't the foggiest idea what absinthe was (shocking, I know), but the description of this particular cocktail stayed with me for the rest of my life. Regardless, any absinthe worth drinking will taste delicious as the base for "Death in the Afternoon," today's bottle included.
3) The Halloween Slash. Today's bottle is probably just a bit too good for a cocktail as thoroughly mixed and masked as this one, but it's almost Halloween, so let's have some fun. We start off with one half shot of lemon liqueur in a cocktail glass with ice, then add in three shots of cranberry juice, one half shot of peach vodka, one shot of absinthe, and one third of a shot of orange juice. Stir to mix, garnish with a twist of orange peel and a cherry, and then toast to a Happy Halloween.
4) The Hemingway. This is actually the same thing as "Death in the Afternoon," except that it's called a Hemingway. Since we mentioned him earlier, I felt compelled to throw this little tidbit in here. If the legends are true, Hemingway's preferred absinthe cocktail was one and a half ounces of absinthe poured into a champagne flute, then top with just enough champagne to achieve a proper opalescence. And that's a Hemingway…or a Death in the Afternoon.
5) The Panachee. For history's sake, I had to include the earliest known absinthe cocktail, which is simply one shot of absinthe, one shot of anisette, and then just enough ice water to achieve opalescent milkiness.
6) The Absinthe Martini. Did you know that at one point it was considered fashionable to drink "American-style" cocktails in Paris? It's true, for the first two or so decades of the 20th century American-cocktails were all the rage in Paris and much of France. During that time, the 'absinthe martini' was invented and popularized. What about that absinthe ban we mentioned earlier? Let me answer that with a question, how well did Prohibition work stateside? The absinthe martini is simply one and half ounces of red vermouth, one shot of absinthe, a dash of orange bitters, then shaken with ice and then strained into a cocktail glass.
Print
Death in the Afternoon
---
Author:

Total Time:

5 minutes

Yield:

1

cocktail

1

x
---
Instructions
In your desired glass, combine absinthe and simple syrup.
Slowly pour in chilled champagne. Serve & enjoy!
Keywords: cocktail, absinthe, halloween, drinks, beverages
Recipe Card powered by
0