This post has been brought to you by the Moersch Hospitality Group. All opinions expressed are my own. The following message is intended for those 21+. Please enjoy responsibly.
Today we're taking a look at a trio of rose wines from a trio of Michigan-based wineries. We'll be reviewing the wines themselves, suggesting some pairings, as well as taking a dive into Michigan itself to explore what makes Michigan 'tick' as a wine region.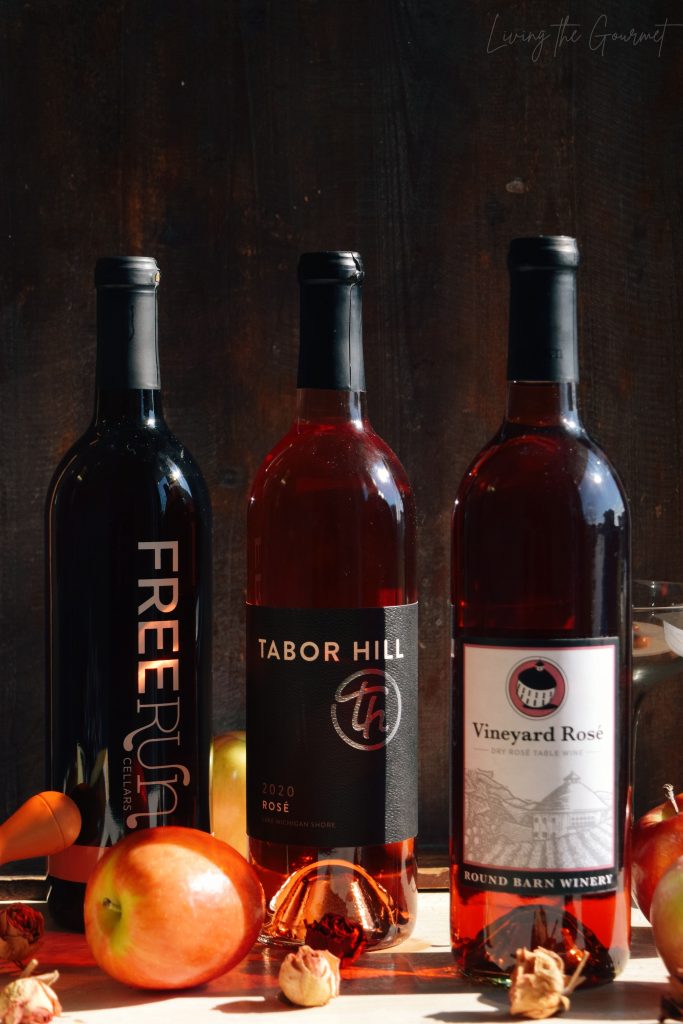 The Where: Michigan, USA
To start, Michigan is divided into five different American Viticultural Areas, these being (by order of establishment); Fennville, Leelanau, Lake Michigan Shore, Old Mission Peninsula, and Tip of the Mitt. Feenville was established in 1981, and thus the entirety of Michigan's wine country is positively youthful even by New World standards.
It should come as no surprise that 'all' of Michigan's five AVAs border the Great Lakes, with the Leelanau Peninsula being wholly surrounded, while the Tip of the Mitt, perhaps unsurprisingly, runs the majority of Michigan's northern "Mitt" coastline. With all five of the AVAs featuring a cool coastal climate, varietals such as pinot grigio and Riesling thrive in Michigan, although cabernet franc and merlot (no shock there), are also becoming increasingly popular.
Leelanau and Old Mission, contained in the Greater Traverse City area, feature a climate dominated by Lake Michigan and sandy soil, which allows for a longer growing season than much of what is available in the US Midwest. As a result, some fifty or so percent of Michigan's wine grapes are grown in this area.
Also of note, given Michigan's cooler climate, the area specializes in the production of ice wine, which requires a hard and rapid early freeze so that the grapes can be harvested while frozen.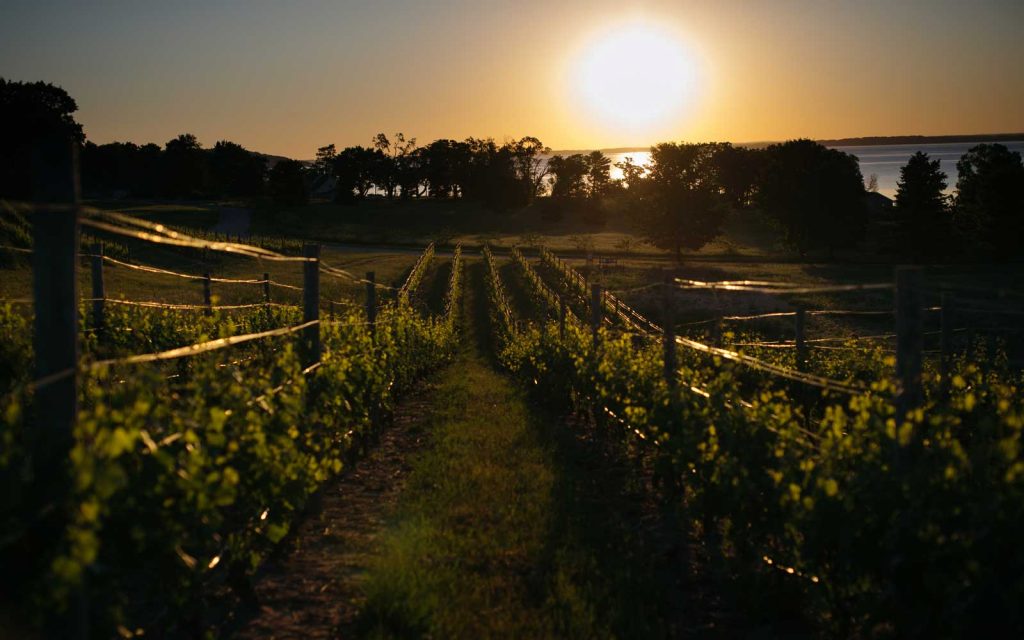 The Bottles – A Showcase
First up, we'll be sampling Round Barn's Vineyard Rose, labeled Dry Rose Table Wine: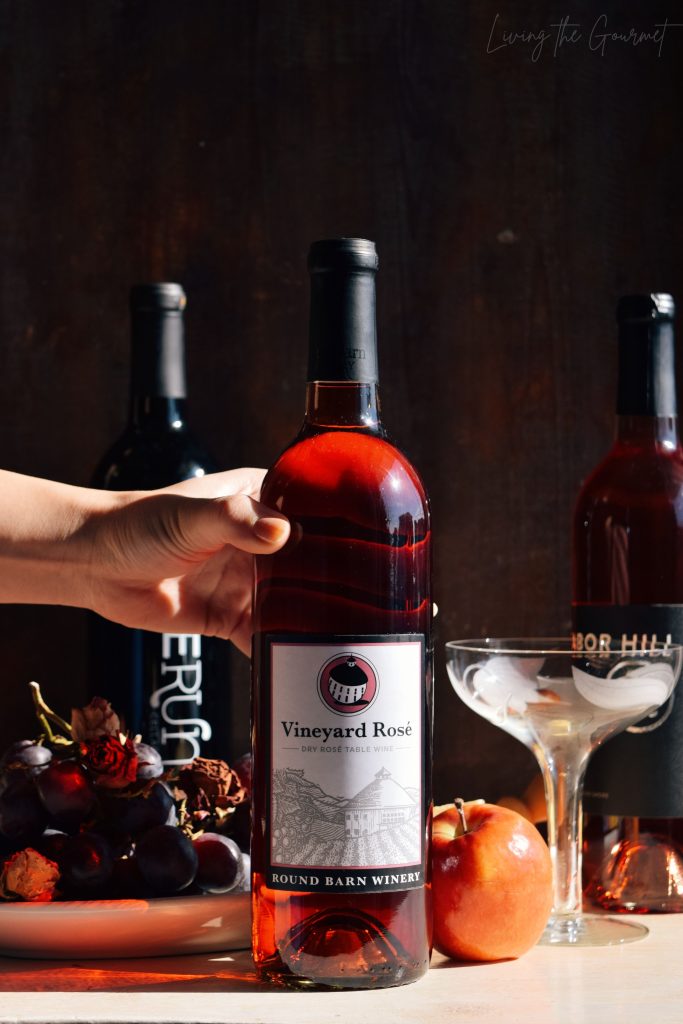 Next, we'll be tasting Tabor Hill's 2020 Rose: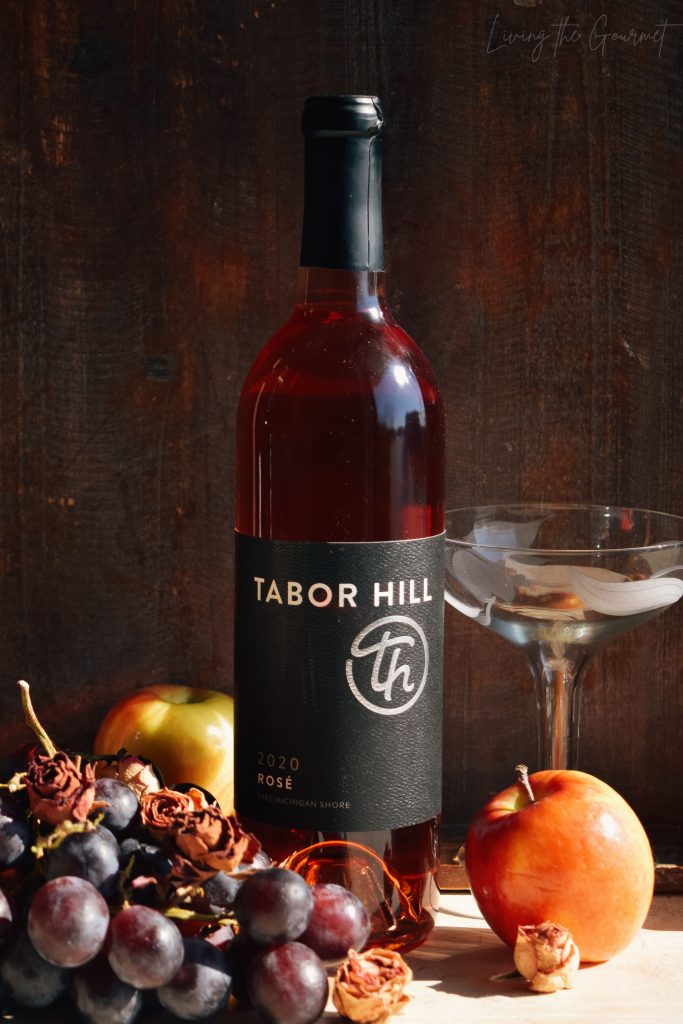 Finally, we'll be taking a look at Free Run Cellar's 2019 Rose: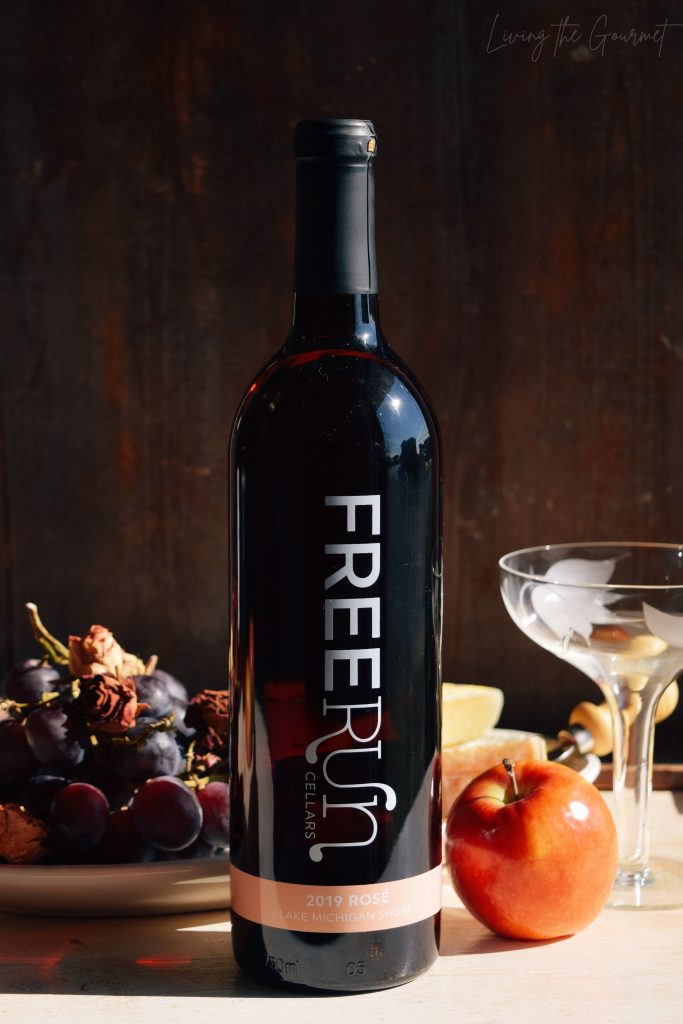 Aromatics and Tasting – The Review
Round Barn's Vineyard Rose introduces itself with pleasant red fruit aromas. Think pomegranate, hints of strawberry, and a splash of ripe cherry. On the palate, the word that sprang to mind was 'delicate,' but with a refreshing acidity. The red fruit notes from the nose largely carry over to the palate.
Tabor Hills's 2020 Rose features what I'll describe as candied orange peel off the top of the glass, veiled over creamy vanilla notes. On the palate, the wine boasts a pleasant acidity, with a mix of strawberries, orange, cream, and vanilla dominating the flavor profile. Despite this mix, the wine isn't overly complex, but more or less what I would consider to be 'easy summer drinking.'
Free Run's Rose greets with light red fruit nots off the top of the glass, with just a splash of fresh raspberry. Bright citrus notes are laced throughout, with something 'tropical' lingering in the background. The palate, red fruit and raspberry are front and center, but without being overwhelming, or turning the wine into a 'fruit bomb.' Very pleasant, very accessible.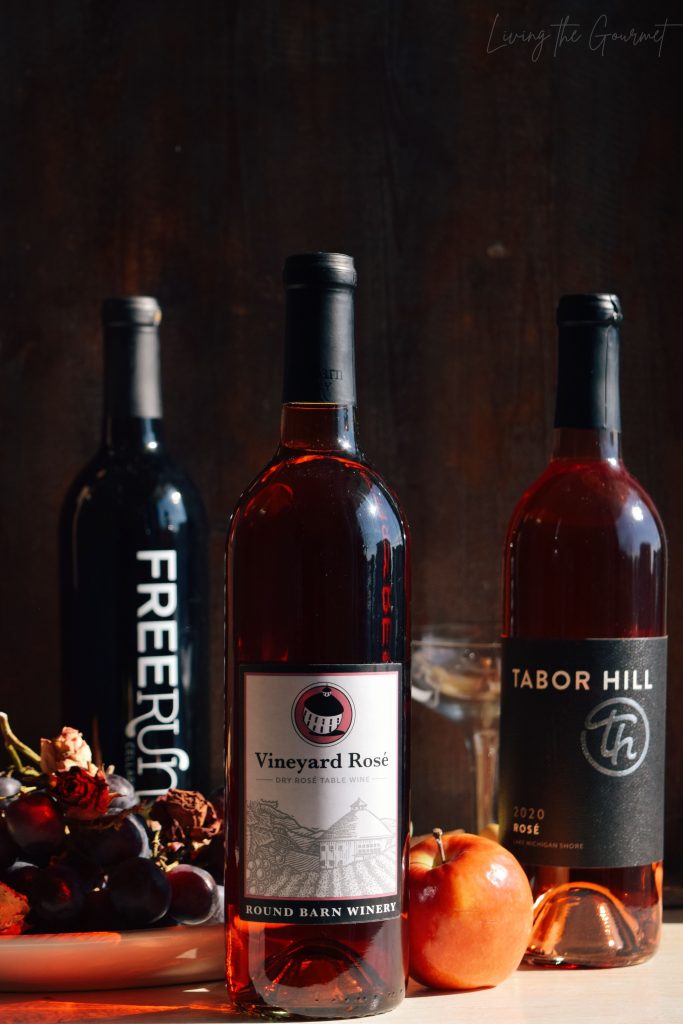 What to Eat – The Pairing
With Tabor Hill's 2020 Rose think summer barbecue and good conversation. Grilled steak set over a bed arugula, topped with a creamy balsamic vinaigrette, such as the steak salad I prepared here would work beautifully.
With Round Barn's Vineyard Rose I would suggest crostini topped with truffle goat cheese crusted in pignoli nuts, along with fig and herb marinated salmon. However, as the winemakers suggest, this is a great 'summer bottle,' and so things like a refreshing aguachile set over tuna in lettuce cups prepared with mango, hearts of palm, and red onion would pair quite nicely.
With Free Run's 2019 Rose, think tossed salads, lean fish, or even grilled fruit kebabs are all delightful pairings for this particular wine. This is a light, 'easy drinking' bottle, and demands equally 'easy' and 'accessible' pairings.
I thoroughly enjoyed these roses, and can wholeheartedly recommend them to my readers!
1