High in protein but low in fat, these Egg White Breakfast Wraps are so easy to make and can even be made ahead of time and stored in the freezer for a delicious breakfast on the go, anytime.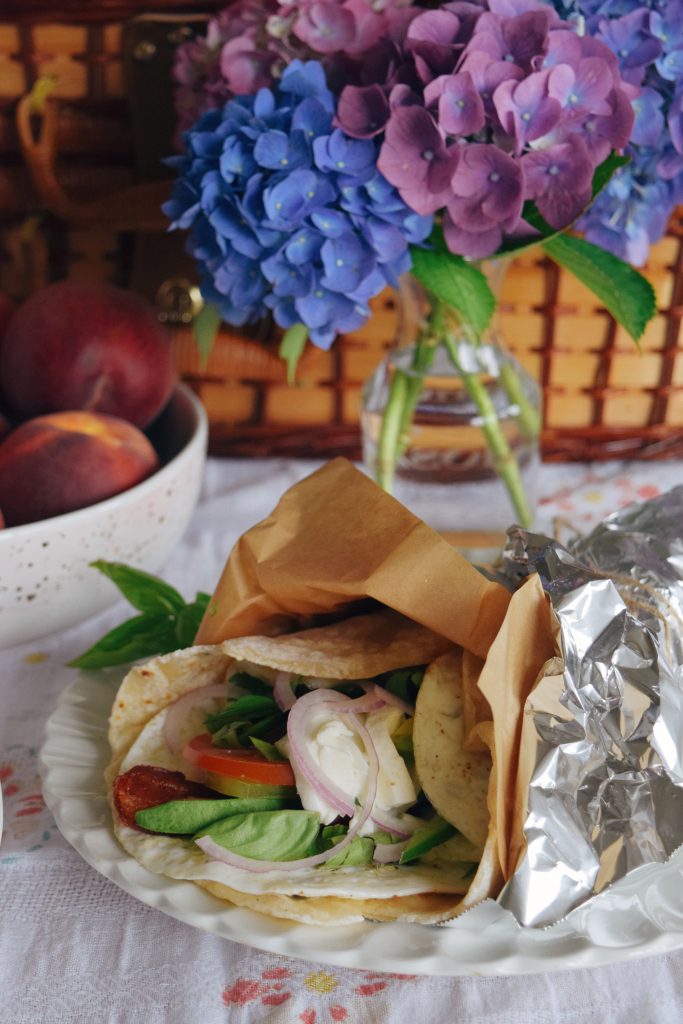 Are you a breakfast person?
Breakfast is a daily debate in our house but the more I ask around, the more it seems that people seem pretty split on the topic. Some argue it's the most important meal of the day (and rightfully so), but others, including myself, can't even think of eating something first thing in the morning.
My morning routine consists of a morning face mask and a (few) cups of coffee. Aside from the fact that I never really wake up hungry, I find that if I eat something immediately after waking up, I'll feel sluggish for most of the day.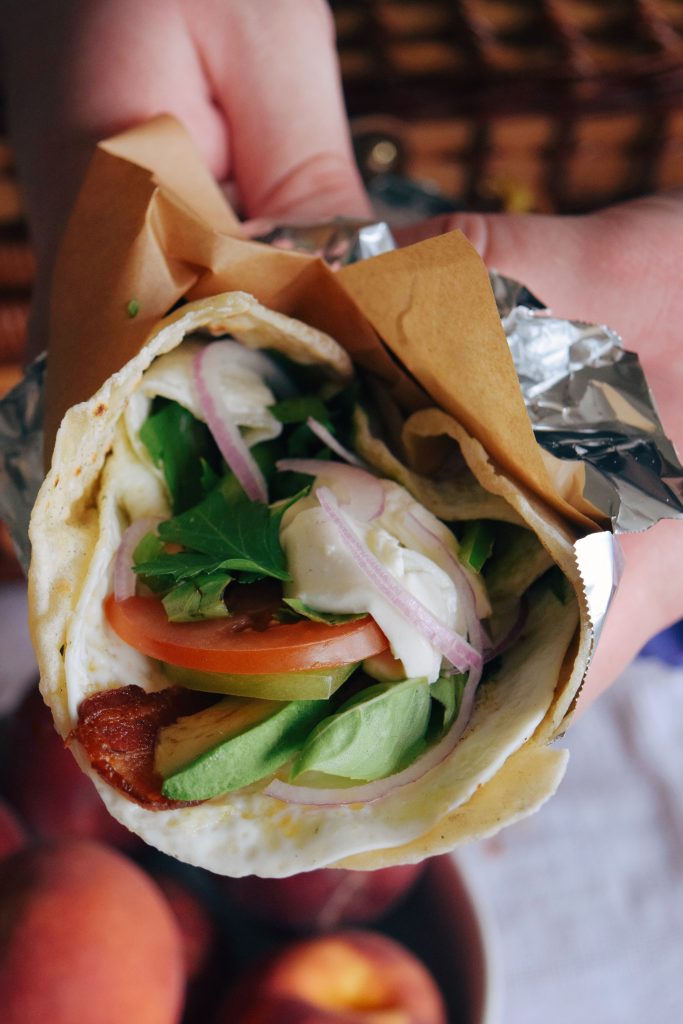 Mom on the other hand, plans her first meal of the day the night before. Breakfast is her fuel and sets the tone for her day. Understandably so- she is more of a morning person and always has been. I have found that most people who do indulge in a breakfast of some sort boasts of being an early bird. Interesting observation isn't it?
Sometimes though, it's nice to just sit down together over a shared meal. It's our time to have some girl talk, catch up, and bond. On such days, mom will usually whip us up something light but satisfying like these Egg White Wraps.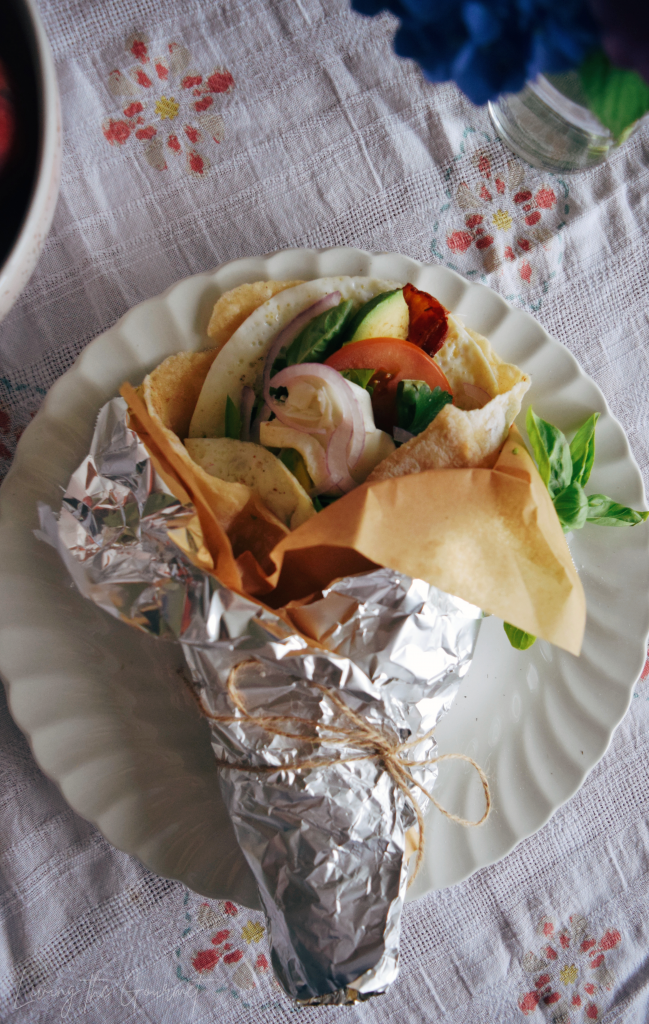 It's more or less a salad wrap with egg whites. It's that perfect combo of being both healthy and delicious. The best part is you can make these ahead of time, wrap them in foil, and freeze them for the week. Meal prep at its finest.
The recipe doesn't have exact measurements because it's all adaptable to how many wraps you're making. If you're making them in bulk to freeze ahead, you'll need to adjust the recipe as necessary.
Print
Egg White Breakfast Wrap
Author:
Prep Time:

5 minutes

Cook Time:

10 minutes

Total Time:

15 minutes

Yield:

2

1

x
3

egg whites (per wrap)

Fresh basil leaves

Avocado, sliced

Slices of fresh mozzarella (or your favorite cheese)

Crisp Bacon Slices

Fresh tomato, sliced very thin

Red onion, sliced very thin

2 teaspoons

Mayonnaise (per wrap)

Salt & Pepper, to taste

Flat breads or soft shell tortillas

Butter or olive oil, for cooking
Instructions
Heat a large cast iron frying pan. 

Place the flat bread in the pan and heat on both sides. 

Turn the heat down to very low.

Place the cheese on the flat bread to melt.

Heat a small cast iron frying pan with a pat of butter or a teaspoon of olive oil.

Place the egg whites in the heated pan and when the egg whites set, flip over to continue cooking.

Place the cooked egg whites on the flat bread prepared with the melted cheese, followed by the sliced tomato, bacon slices, onion slices, avocado, and fresh basil leaves.  You may spread mayonnaise on the wrap if desired, and a pinch of salt and fresh ground black pepper to taste.
Keywords: breakfast, brunch, egg whites, egg wraps, healthy
Recipe Card powered by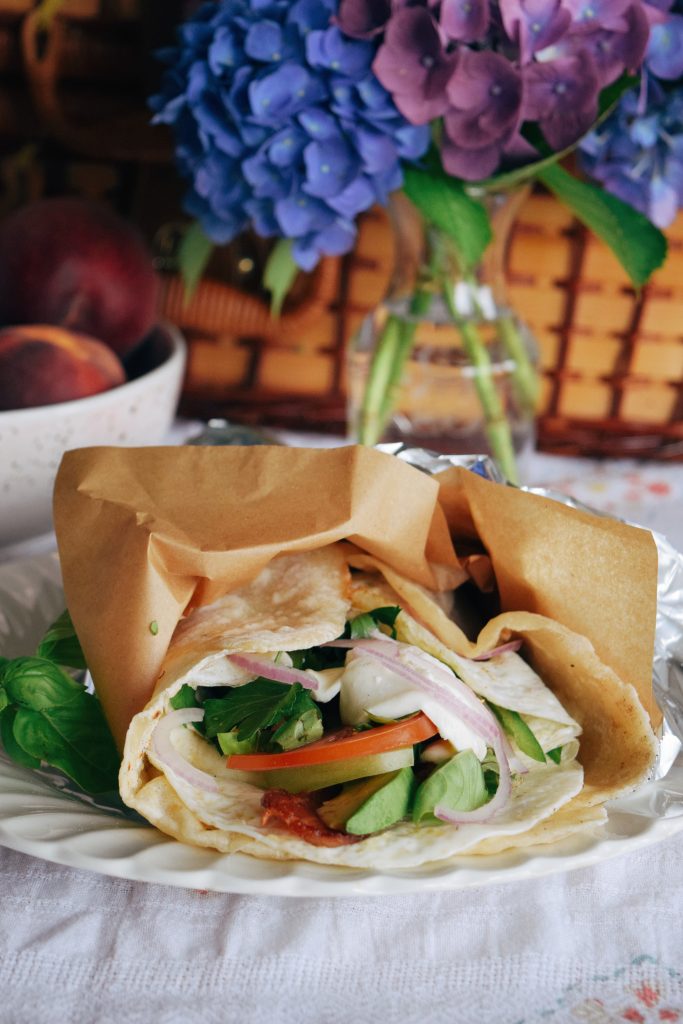 1