This post has been sponsored by Sam's Fresh Salsa. All opinions expressed are my own. You can purchase Sam's Fresh Salsa at your local Shoprite.
Today we're preparing Salsa Shrimp Cocktails, and we'll be doing so with a little help from the makers of my new favorite salsa – Sam's Salsa. More on them below.
For today's cocktail, we're rubbing down shrimp in a mix of olive oil, cilantro, sea salt, fresh ground black pepper and plenty of garlic, and then grilling them to perfection. Next, we'll be building a salsa and fruit cocktail with fresh herbs, chunked feta, and jalapenos. If that doesn't sound like a summer treat, I don't know what does.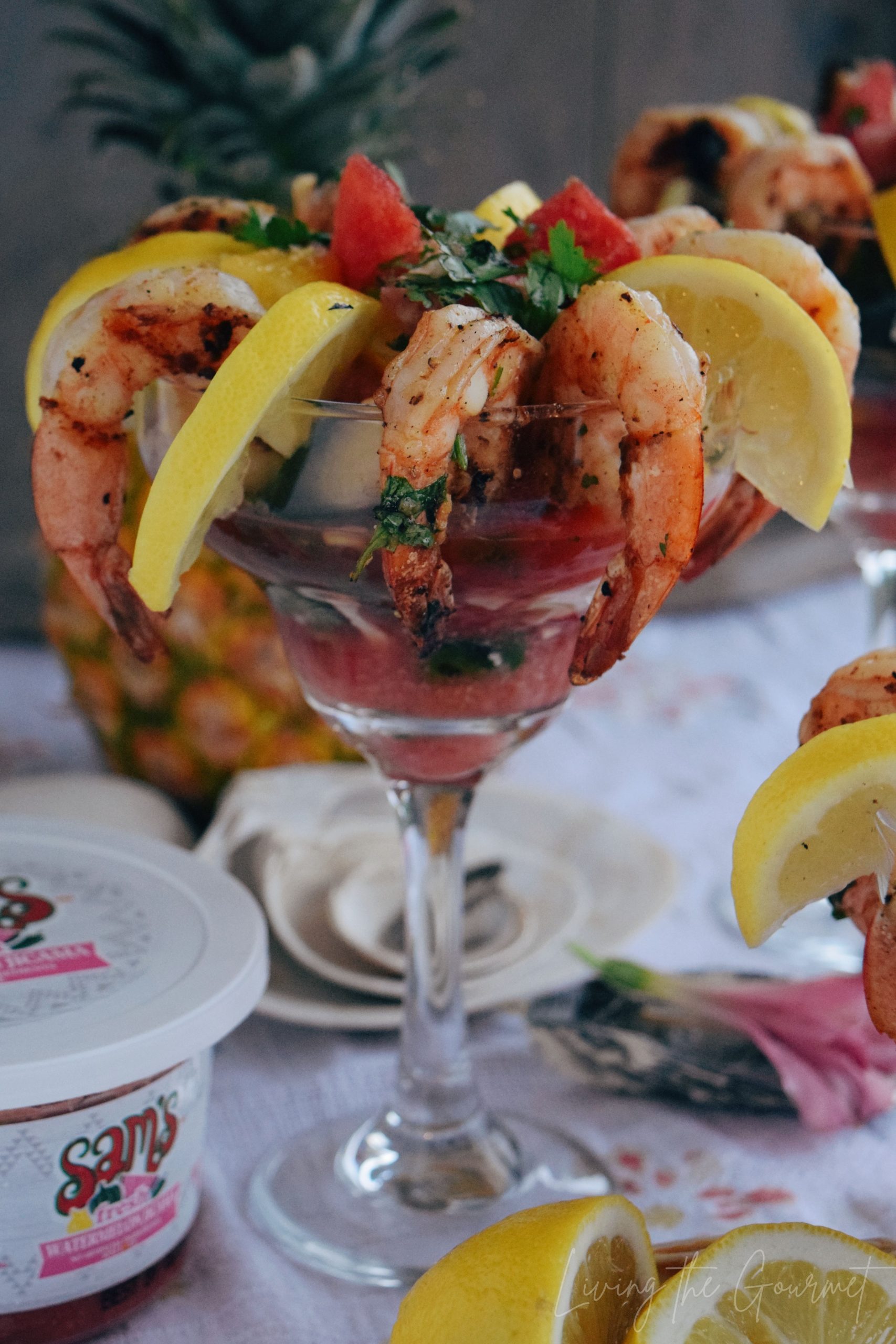 Ingredient Notes, Tips, and Substitutions
1) The Jalapenos. We're using the jalapenos in two capacities. The first is as garnish, the second is as spice for the salad. That said, I'm not using jalapenos for any particular reason other than I like the way they taste raw, and that I love the way they look when sliced thin. That said, I think jalapenos strike a nice balance between 'chili pepper flavor' and heat. They score a comparatively modest 2,500-10,000 units on the Scoville heat scale, while something cayenne clocks in at 25,000-50,000 units.
Substitution: Any peppers, really. Bells are fine if you don't want the spice. By contrast, serranos or habaneros also work if you're feeling a bit more adventurous, since they max out at around 15,000 and 100,000 units respectively.
2) Sam's Fresh Salsa – Why You Should Try It. I'm of the opinion that fresh, natural 'everything' is the best way to go in the kitchen, and this is especially true when the recipe is being consumed raw. This brings to mind things like chimichurri, gremolata, and – yes – salsa. That's why I love Sam's Salsa. Sam's Salsa is produced with no artificial ingredients, no preservatives, and no additives, and they're Clean Label certified. The first thing my son said when he tried this salsa is "I love how fresh and clean tasting it is," and honestly I think that's the best way to describe it. Yes, you have all of the expected salsa flavors, from jalapenos to tomatillos, but above all you've just got a really fresh and clean tasting salsa – and that's what salsa should be. So with all of that said, try Sam's Salsa, you won't be disappointed, I promise. Sam's Salsa comes in several varieties, including Cantina Style, Salsa Verde, and Watermelon Jicama, which is what we're using today.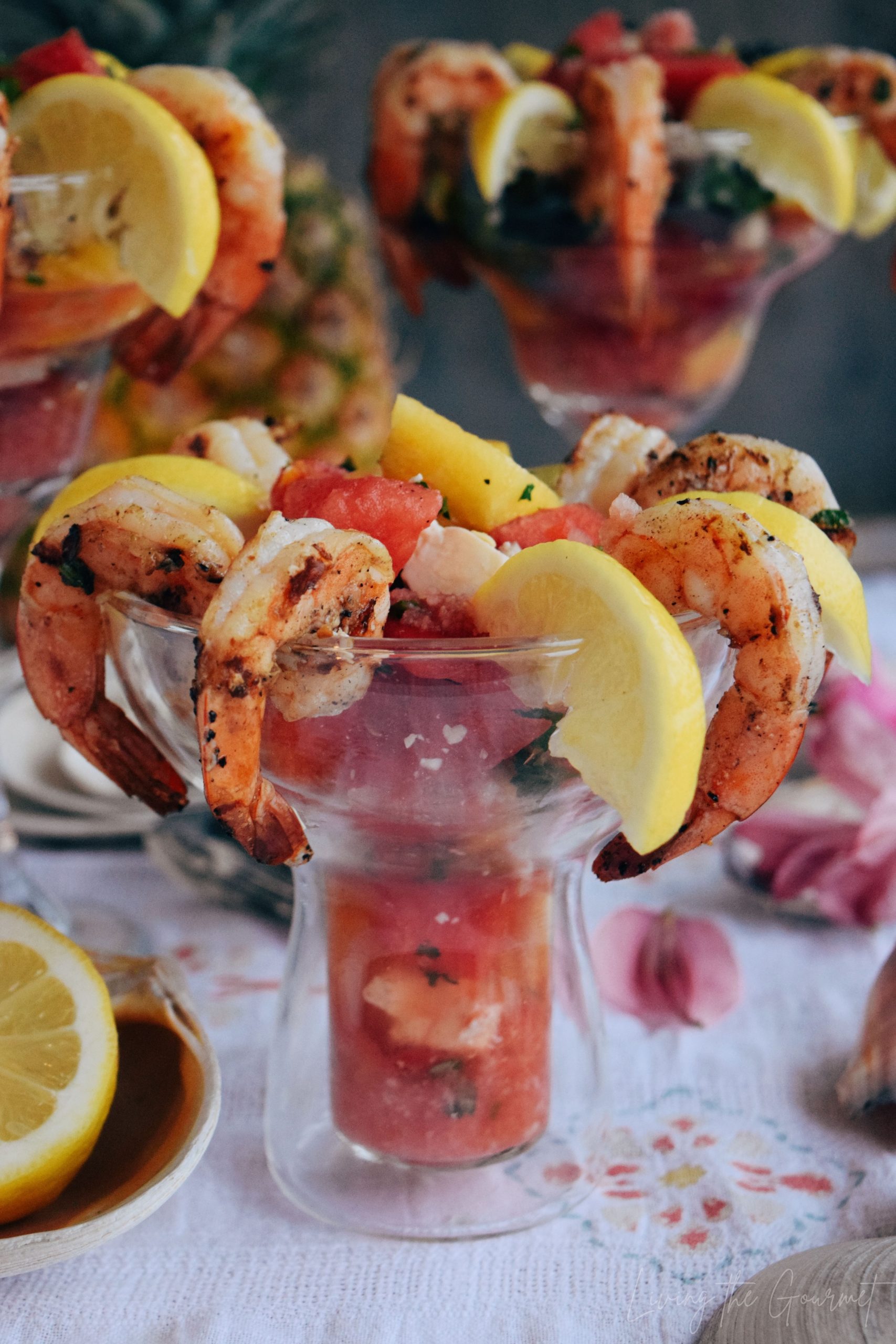 3) The Truth about Feta Cheese. Psychology and philosophy students are likely familiar with some variation of the question "Take a hammer, now imagine you replace the handle, and then at a later date you also replace the head. Do you still have the same hammer you started out with?" The question essentially asks "When does A stop being A?" or "At what point does a thing change so much that it is no longer what it originally was?" The EU actually has some regulations about precisely when 'feta' stops being 'feta,' and these rules are naturally based on the traditional Greek understanding of this loveably salty, pleasantly acidic cheese. In short, a milk product is 'not' feta unless it is made from sheep's milk, or from a mixture of sheep's and goat's milk, in which mixture the goat milk can amount to no more than 30% of the total product. Why 30%? I have no clue. Also, the cheese needs to be brined and possess a sky-high sodium content. Moisture should be no more than 56%, with a minimum fat content of 43% in the dry solid matter of the cheese, while the product's Ph should be stabilized between 4.4 and 4.6. Thus, low-fat, low-sodium 'feta' does not actually exist, nor does cow's milk feta for that matter. Sadly, this excludes almost everything labeled 'feta' in the USA, Canada, Mexico, and Northern Europe.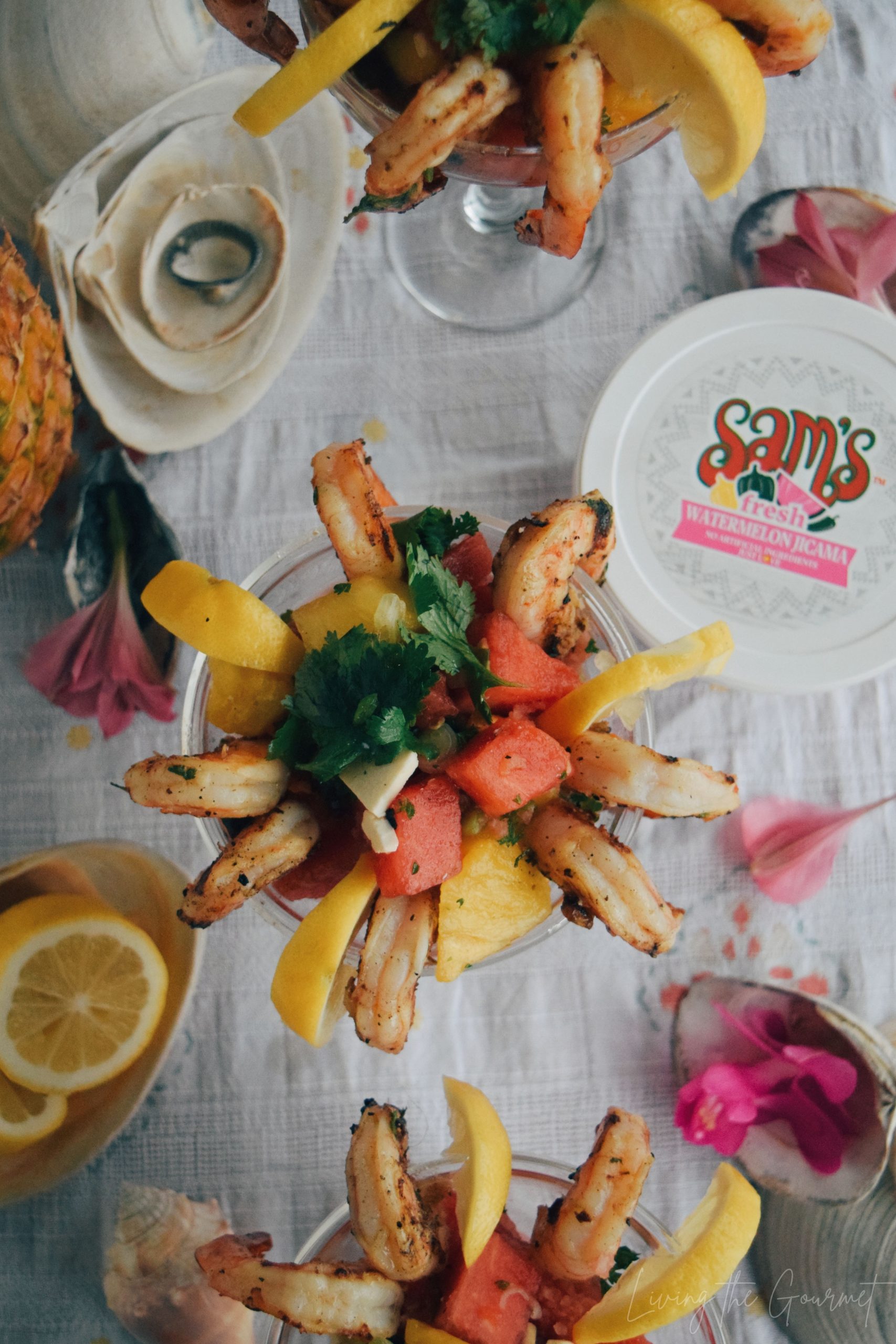 Selecting Quality Shrimp – A Few Tips
1) Fresh or Frozen? The hard truth is that unless you are buying directly – as in directly off the fishing boat or pier – you are buying frozen fish…or at least fish that 'was' frozen before your fishmonger defrosted it for display. This isn't a bad thing, and it's almost entirely unavoidable. According to the National Fisheries Institute, some 85% of all commercially available fish has been frozen at some point on its journey to market. This is a good thing, and the quicker the fish was frozen after being caught, and the longer it remained frozen before finding its way to the display case of your local market the better. The same applies to shrimp.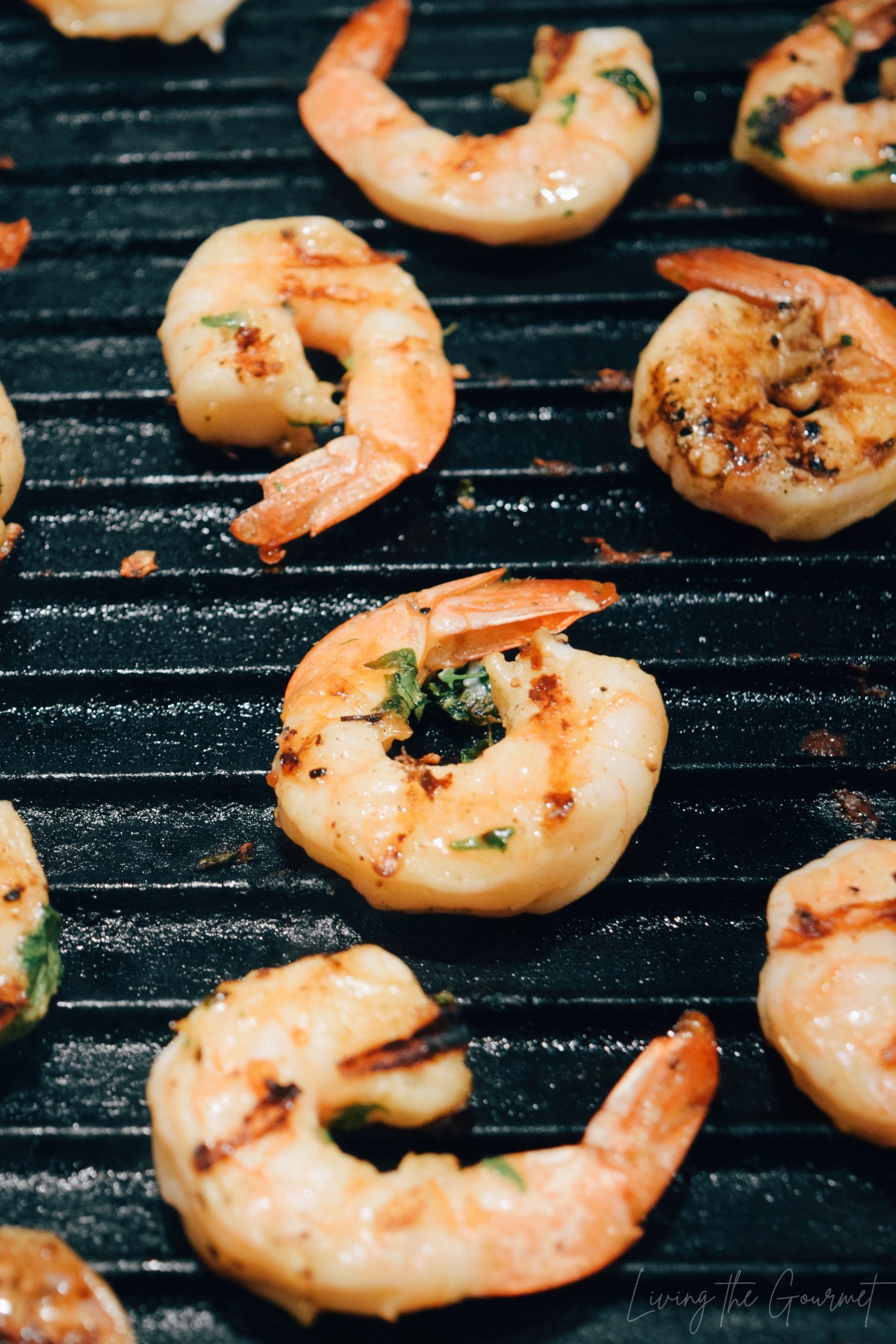 2) The Right Question to Ask Your Fishmonger is None at All. Asking your fishmonger if the fish on display is 'fresh' is likely pointless. If you have an honest fishmonger, he or she won't be displaying spoiled fish. If you have a dishonest, lazy, or inept fishmonger, they'll likely assure you its fresh even if it isn't. Instead, find a market that you trust to display good fish. If you really must inquire about the quality of the fish, ask for fish that has 'never' been defrosted. Conversely, let's learn how to tell if the fish is 'good' or 'fresh' or 'not,' which brings us to my next point…
3) Buy Shell-On Shrimp. Freezing or storing shrimp after it has been shelled and deveined causes a loss of flavor, since this causes the shrimp to drain away juices that impart flavor. This is true even when flash freezing the shrimp immediately after shelling and deveining. This doesn't mean that the 'quality' of shelled or deveined shrimp is inferior, merely that you're getting a 'less flavorful' shrimp…which is a quality in and of itself.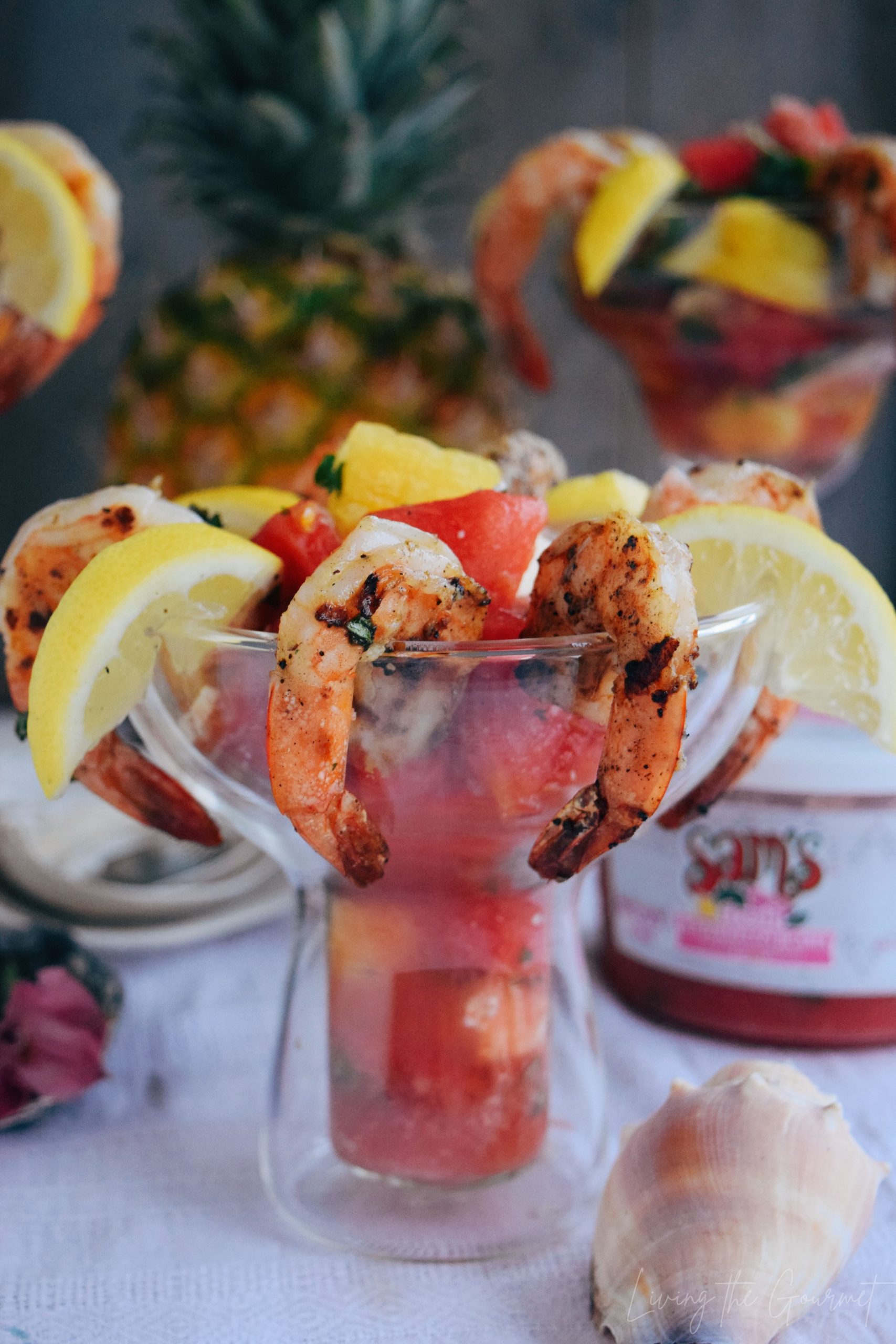 4) Inspect the Shell. While this might be hard to do through freezer bags, it's worth mentioning that the shell of the shrimp holds important clues as to the quality of the shrimp itself. Black spots or patches of deep brown indicate that the shrimp are decaying.
NOTE: Some species of shrimp, such as Black Tiger shrimp, or Gulf Pink shrimp, naturally have streaks of black or dark green on their shells.
5) Smell. Shrimp should smell of saltwater or 'brine.' Any other smell is a sure sign that the shrimp have begun to turn.
6) Texture. Once fully thawed, shrimp should be firm to the touch. If they are soft, rubbery, or mushy, do not eat them.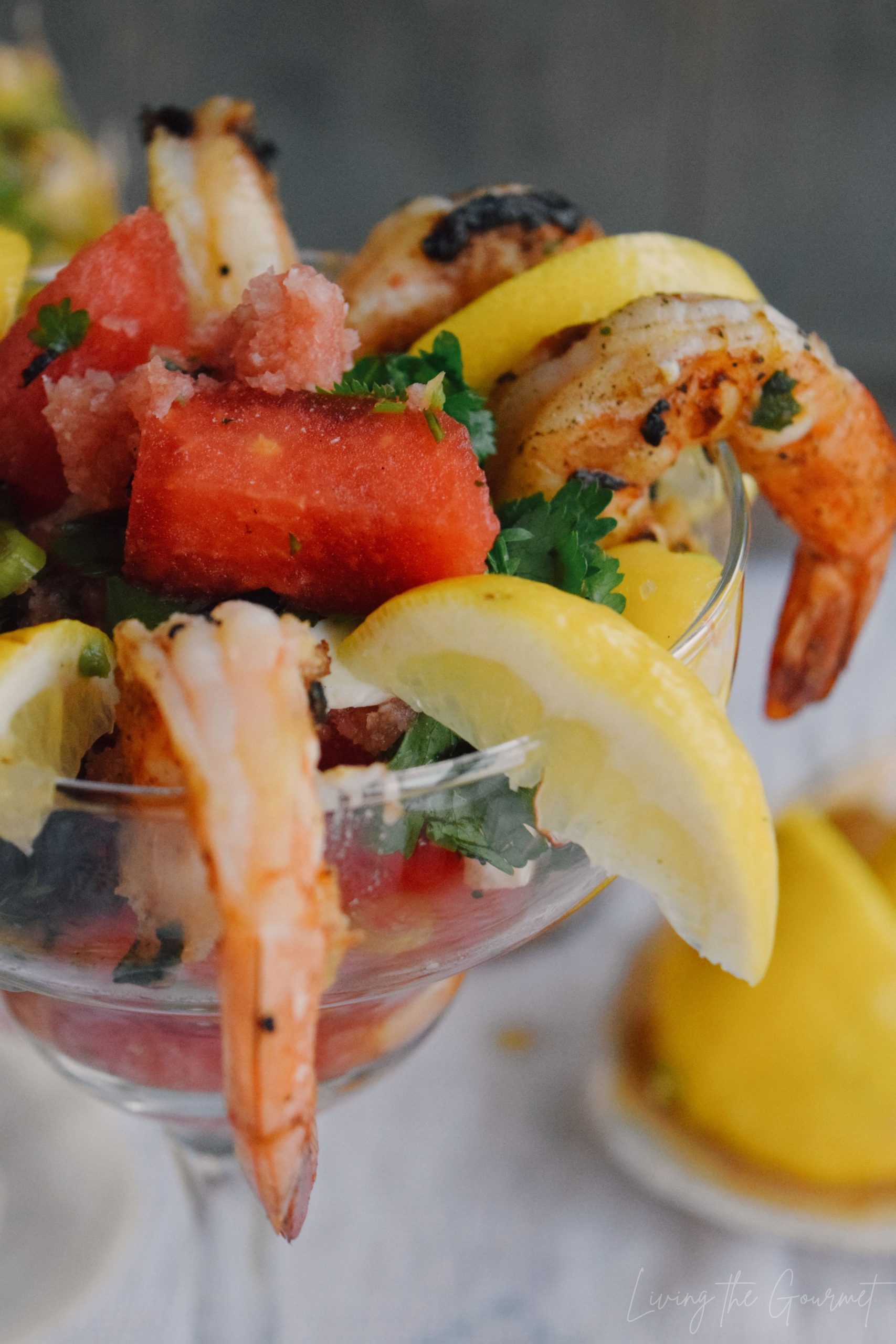 Print
Salsa Shrimp Cocktails
Author:
Prep Time:

15 minutes

Cook Time:

15 minutes

Total Time:

30 minutes

Yield:

4

1

x
2

lbs. peeled and deveined shrimp (20 – 25 shrimp per pound)
5

–

6

grated garlic cloves

1/4 cup

of fresh cilantro – stems removed and chopped

1/2 tsp

. salt

1/2 tsp

. black pepper

4

tbs. olive oil

Fresh lemon slices
For the Salad:
Fresh watermelon – cut into chunks

Fresh pineapple – cut into chunks

2

–

3

scallions – sliced fine

1

large jalapeno – grilled and diced with or without seeds

1/4 cup

fresh cilantro – stems removed and roughly chopped

1/4 cup

fresh parsley – stems removed and roughly chopped

8 oz

. of feta cheese – crumbled
Instructions
For the Shrimp:
Combine all of the ingredients for the rub in a bowl.

Pour over the shrimp and toss to ensure each shrimp is coated.

Heat a large cast iron griddle.

Brush the griddle with a bit of olive oil.

Place the shrimp on the hot griddle and grill each side 2 – 3 minutes.

Turn the shrimp over and grill another 2 – 3 minutes or until the shrimp is opaque and have a nice golden color.
For the Salad:
Combine the chopped scallions, jalapeno and herbs in a small bowl and toss.

Spoon the watermelon and fresh pineapple in a medium bowl and toss with the herbs and scallions and the feta cheese.
Assembly:
Pick and nice glass for presentation.

Place a tablespoon of the Sam's Watermelon Jicama Salsa at the bottom of the glass.

Top the salsa a spoonful or two of the fruit combo.

Repeat this process to the top of the glass.

Place the grilled shrimp around the edge of the glass along with the fresh lemon slices.
Recipe Card powered by
0